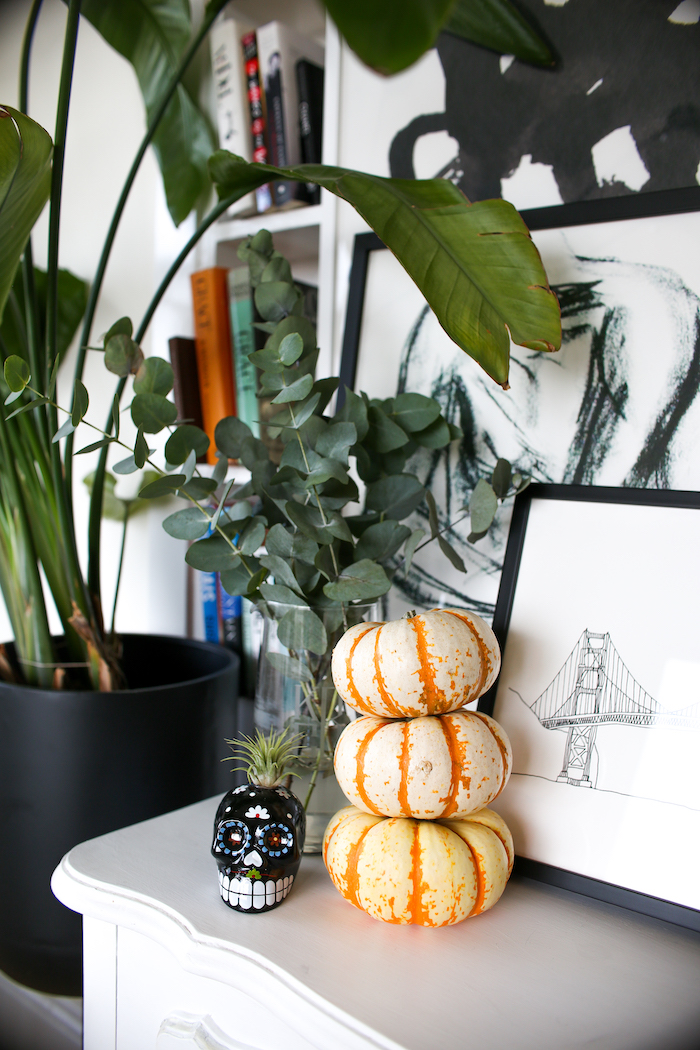 We are in a small apartment this year for Halloween, so tragically all of our seasonal holiday decor is packed in boxes in my brother's garage (our makeshift storage unit for a few boxes which is super nice!). BUT if we had a little more space, the below is the Halloween vibe I would totally be after.
It doesn't hurt that we have a black cat with green eyes who totally adds the most CHIC energy of all (channeling cat lady vibes right now).
But real talk, the below is just proof that you don't have to disturb your decor to add some holiday spirit. It can still be sleek, sophisticated and fun!

What about you? Are you decorating for Halloween this year and if so, what is your favorite festive piece to pull out?  We also won't have our Christmas tree or stockings this year (we literally have NO storage in this apartment), so I'm trying to think of what I can do to add some subtle touches that don't take up space.
Apartment living… not my favorite, but I think it will make anywhere we move next feel extra special! Thanks so much for reading and sharing – XO –