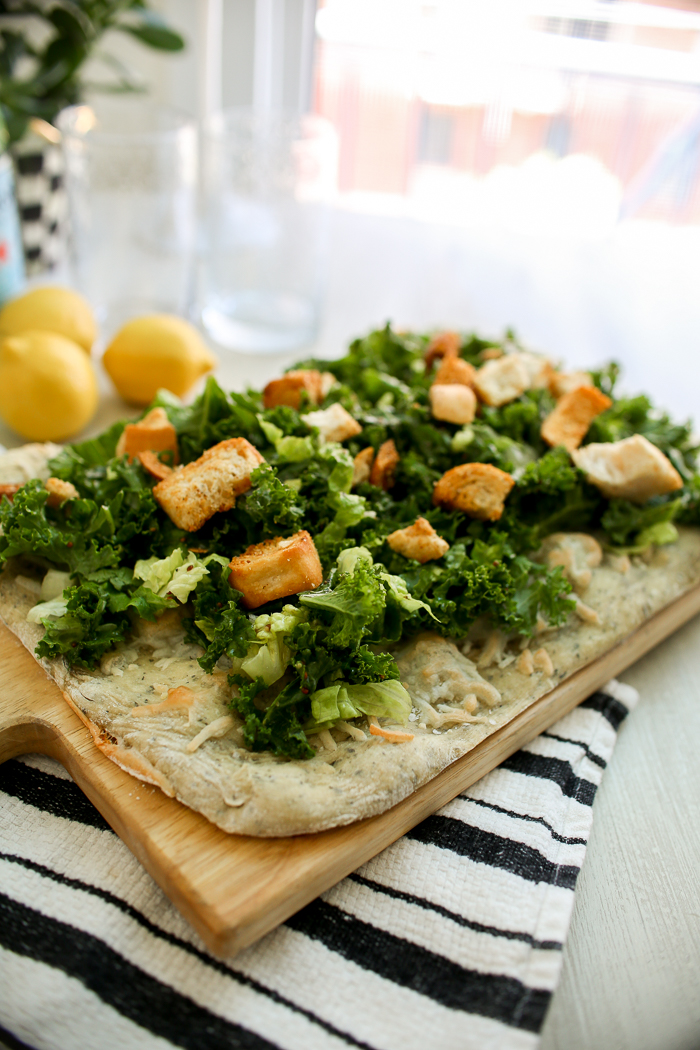 I'm so excited to bring you guys my first meal recipe post from our San Francisco apartment!  The layout of our kitchen and breakfast "nook" is definitely different from our previous place in Orange County, so this was a fun experiment. If you guys want to see more recipe posts, please let me know in the comments!
On insta-stories, I often refer to salad and a homemade pizza as my "lazy girl special" for weeknight dinners.  Some of the OG CBL readers might remember I challenged myself to eat plant-based for the month of January (documented weekly in the food category).  I was truly so surprised at not only how much I enjoyed it, but also that I've continued to eat around 80% plant-based since that January challenge. My weakness is cheese, but when there is an almond substitute, I take full advantage.
Today, I'm honored to partner with Panera to bring one of my favorite, easy plant-based recipes to you guys. I love that Panera is committed to having a 100% clean menu (no artificial additives, sweeteners, etc.).  They offer numerous plant-based options, and they have locations everywhere, so they're an amazing resource for those who want to have a great meal without sacrificing their eating regimen.  There really is something for everyone, and it's so encouraging to see restaurants offer accessible and affordable meal options that taste good and make you feel good!
They've created their first-ever six part video series, Food Interrupted, to encourage people to stop and think about where their food comes from.  You can watch the Plants Interrupted video here.  It shows some of the incredible benefits that come from incorporating more plant-based ingredients and recipes into your diet.  A few quick facts: eating plant-based has a positive impact on both your health and the environment, in addition to lowering cholesterol and improving heart health.
But first, let me give you the details on my plant-based lazy girl special – a caesar salad pizza!
For the dressing:
1-2 lemons (I use one but if you like things extra tangy, feel free to add more!)
2 garlic cloves, minced – sometimes I add more than this but that's because I'm a garlic-lover!
1 tablespoon whole grain dijon mustard
2 tablespoons worcestershire sauce
1/4 cup olive oil
salt, pepper
For the pizza:
pizza dough – you can make your own or I buy mine from the grocery store (after all, this is supposed to be quick and easy!)
olive oil
almond mozzarella cheese
kale (2-3 cups)
romaine (one small head)
croutons – you can make your own or I buy mine from the grocery store
salt, pepper
Directions:
Pull your pizza dough out of the fridge (whether it's homemade or store bought) and let it reach room temperature on a floured countertop. While it's doing that, make your salad dressing.  Combine the ingredients listed above and add more or less lemon to taste.
Once your dough has reached room temperature, roll or stretch it out.  Lightly brush the dough with olive oil and add your almond mozzarella cheese.  Bake at 425 on a pizza stone or floured baking sheet for 10-12 minutes.
While the pizza is cooking, make your salad. Rinse and chop your kale and romaine and combine with dressing.  Place salad on top of pizza and top with croutons.
If you're not a plant-based eater, you can add some parmesan cheese. You do you, girl!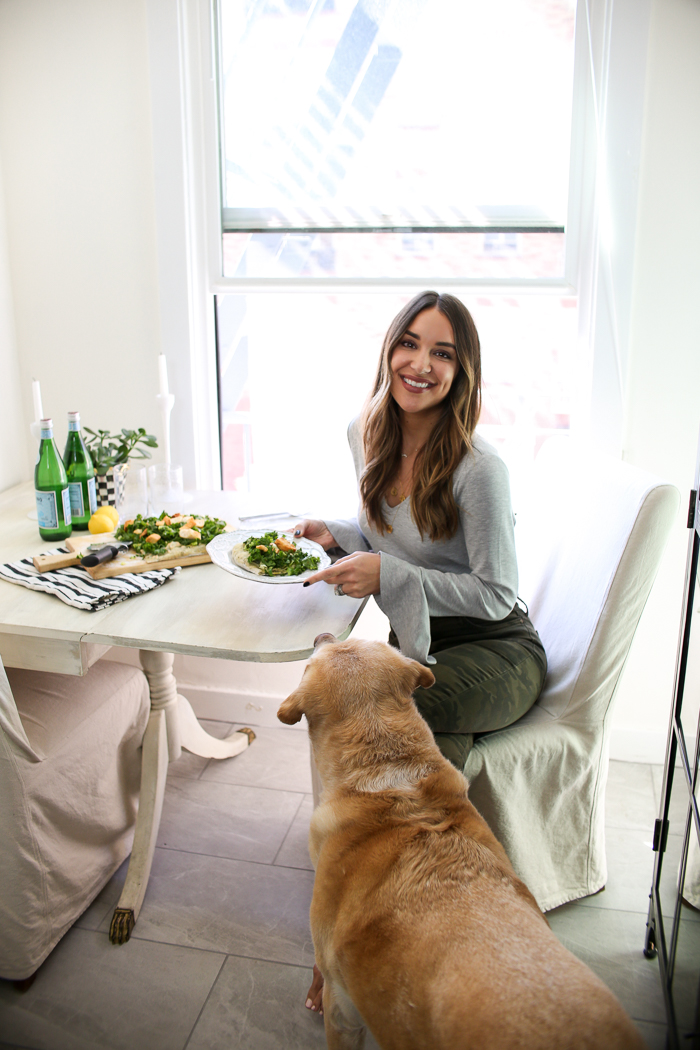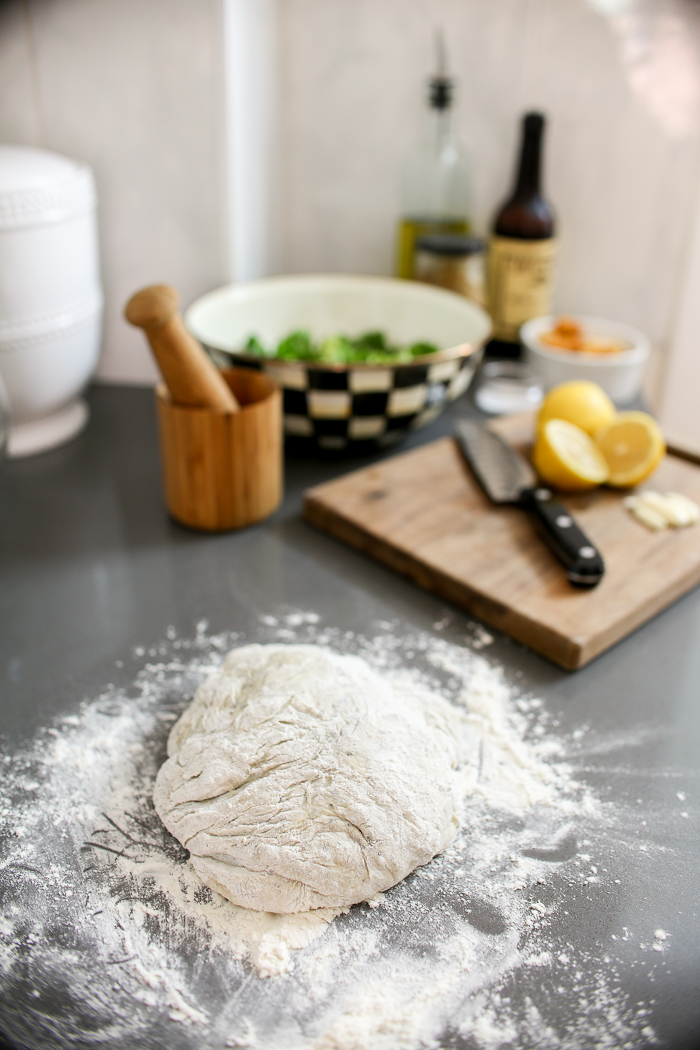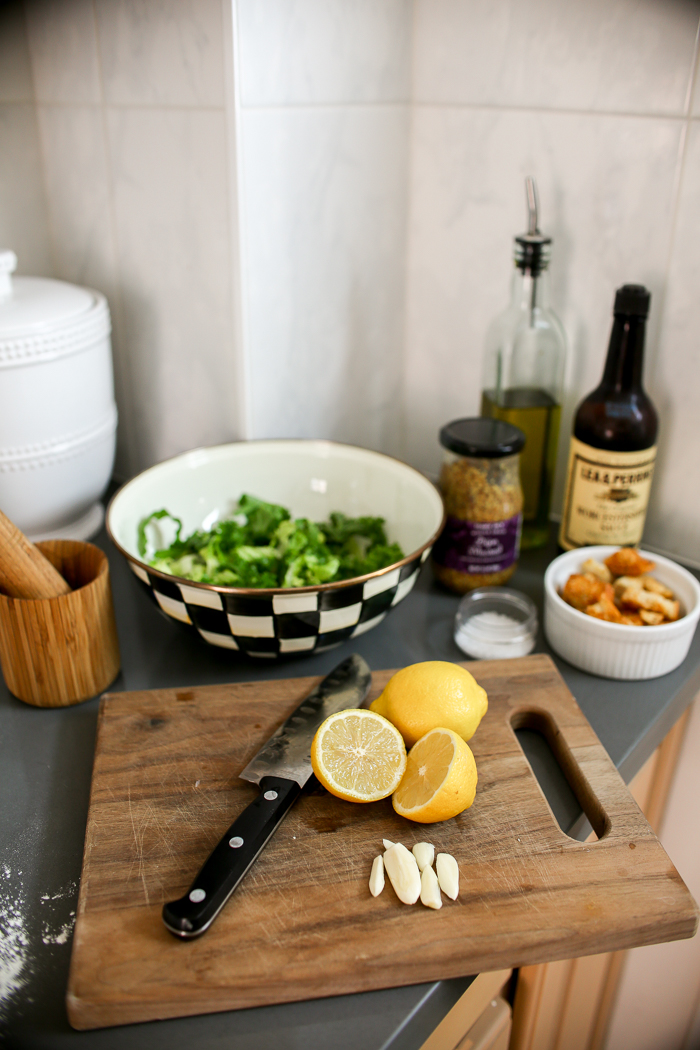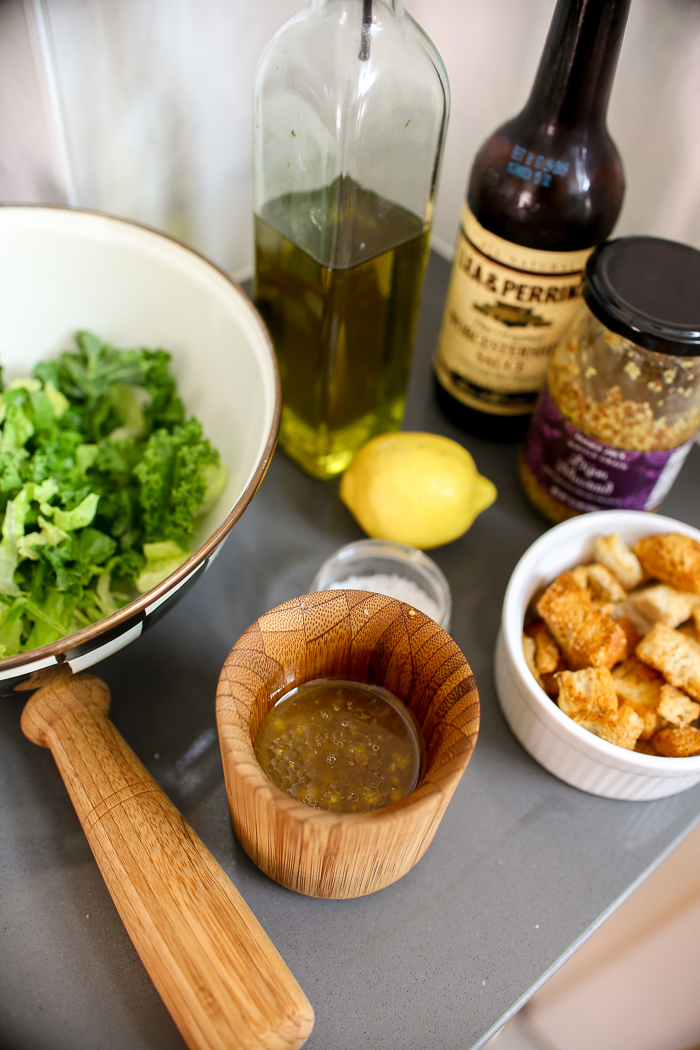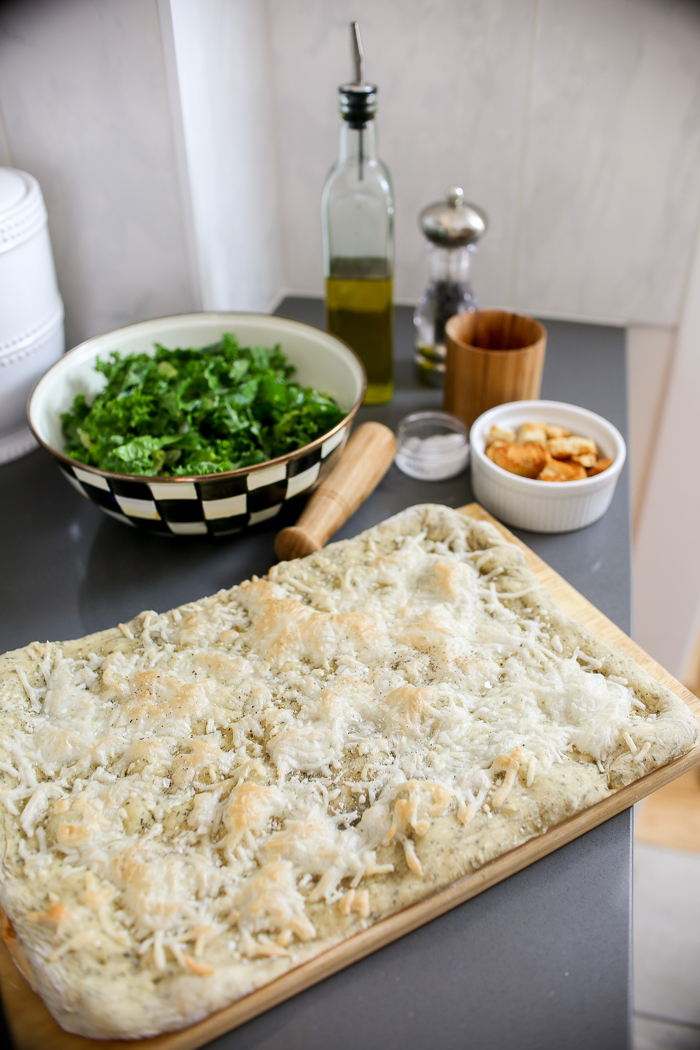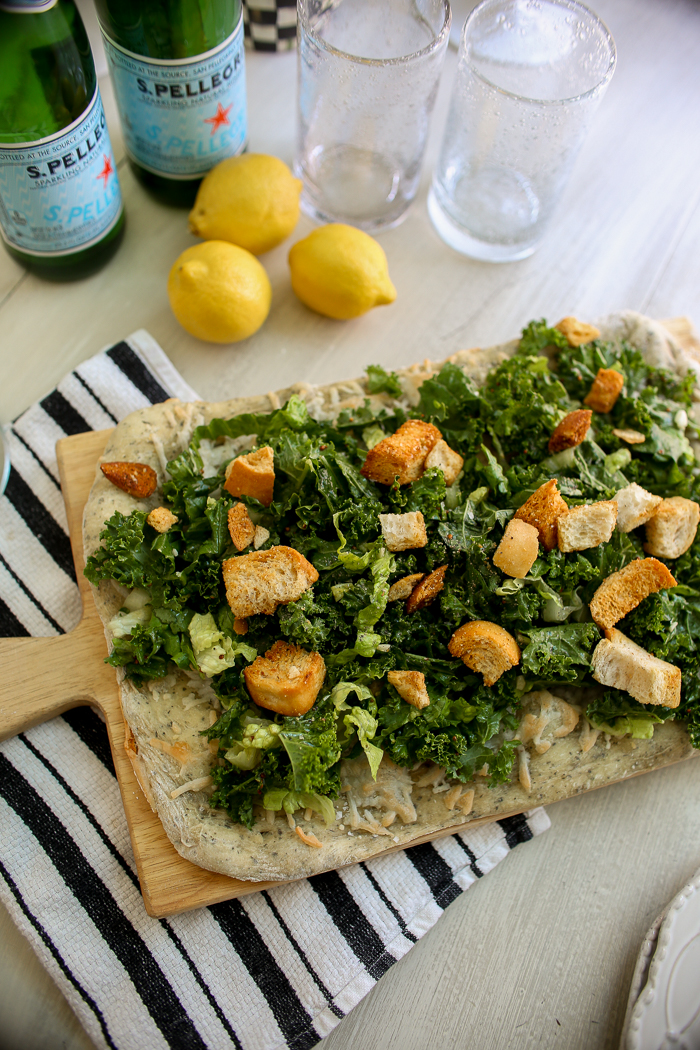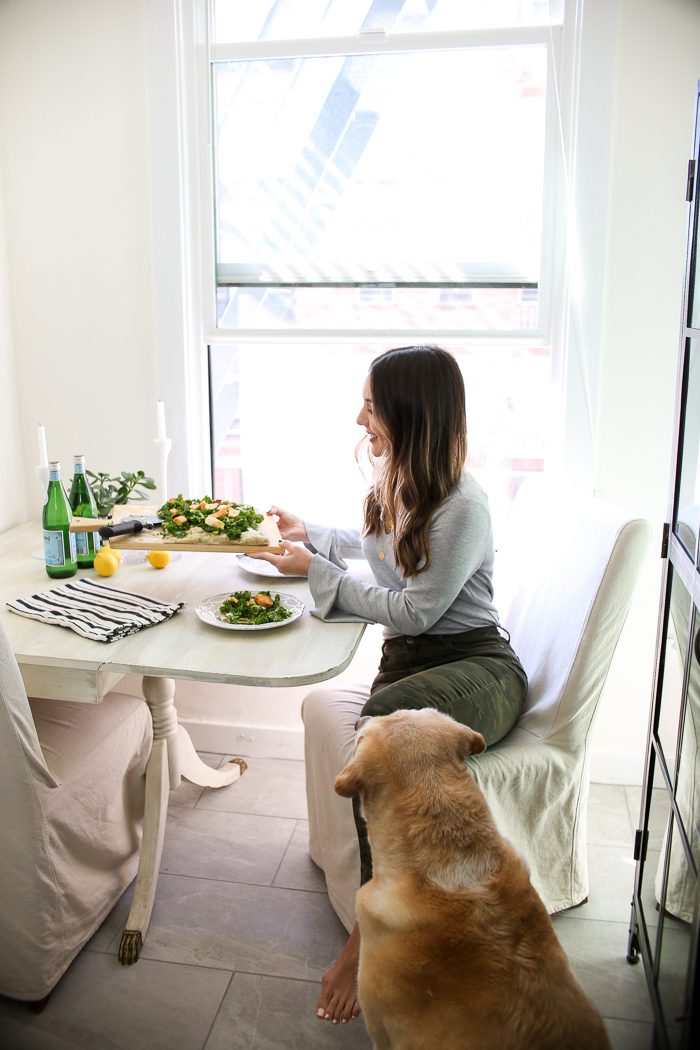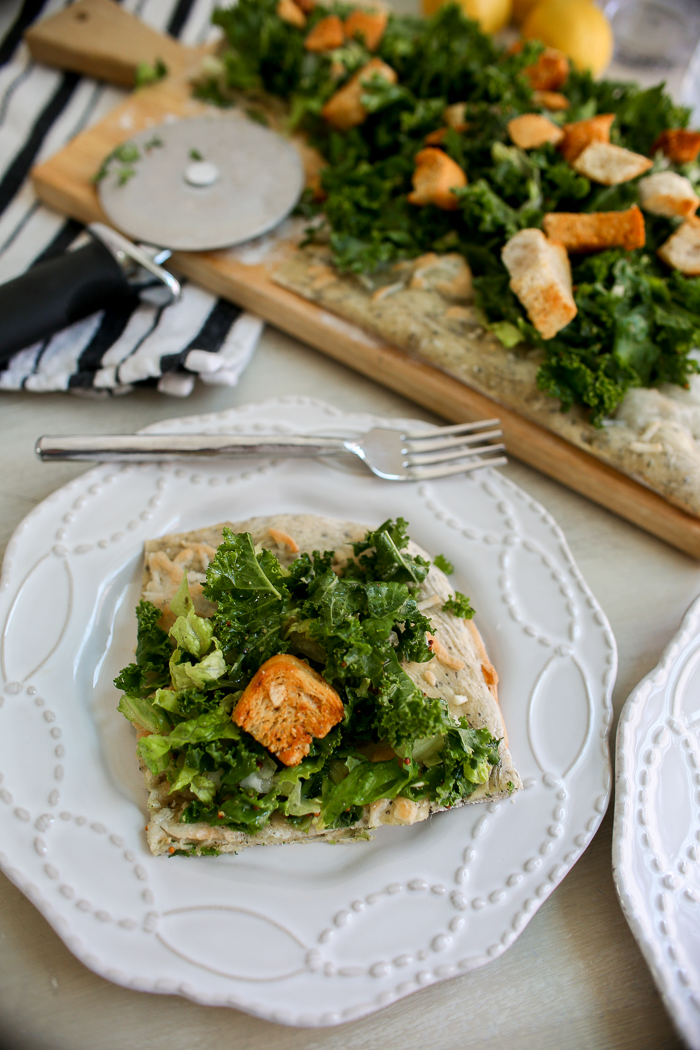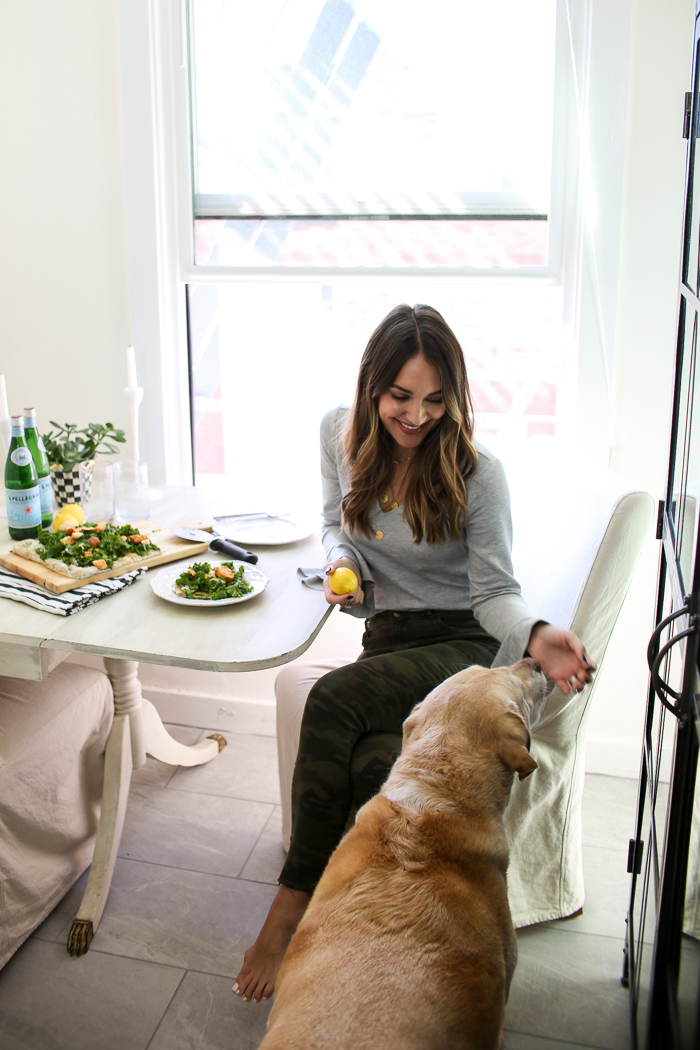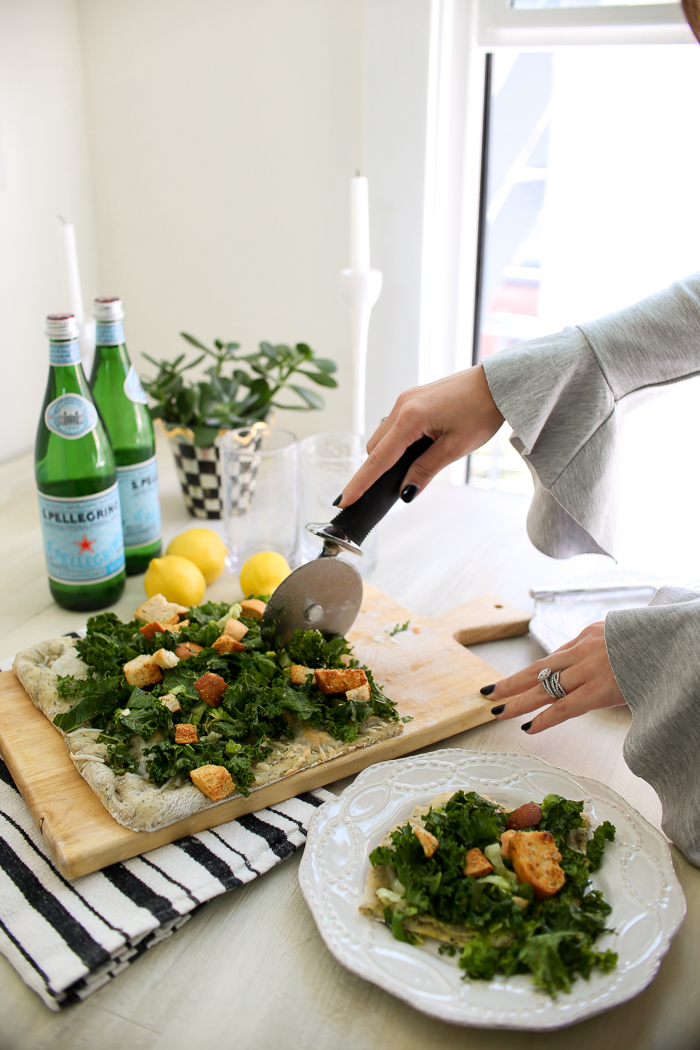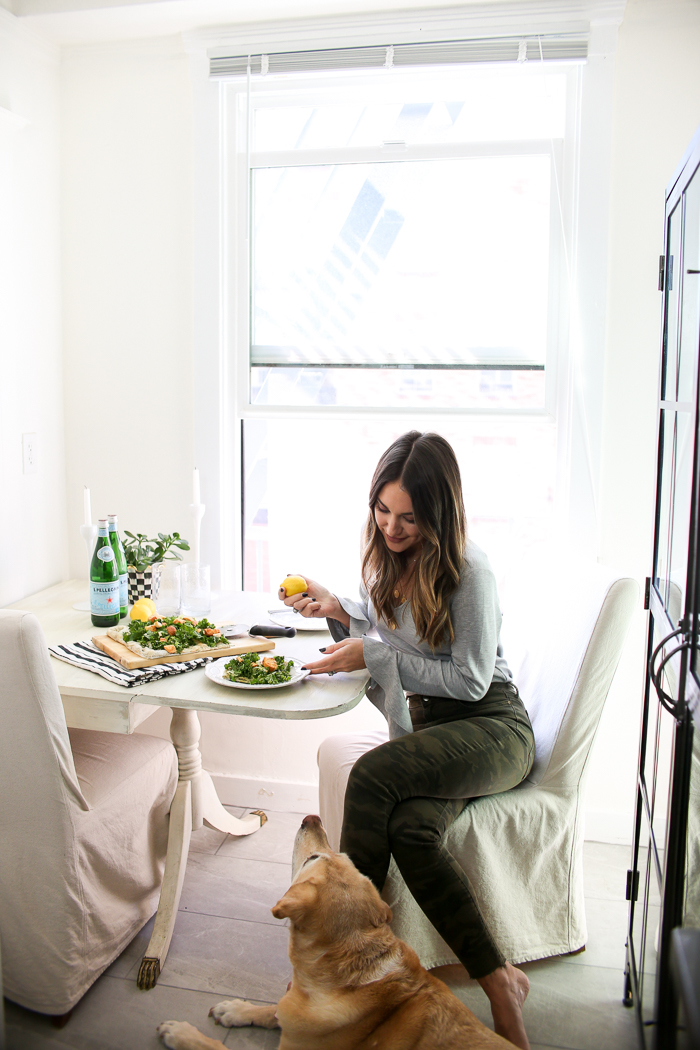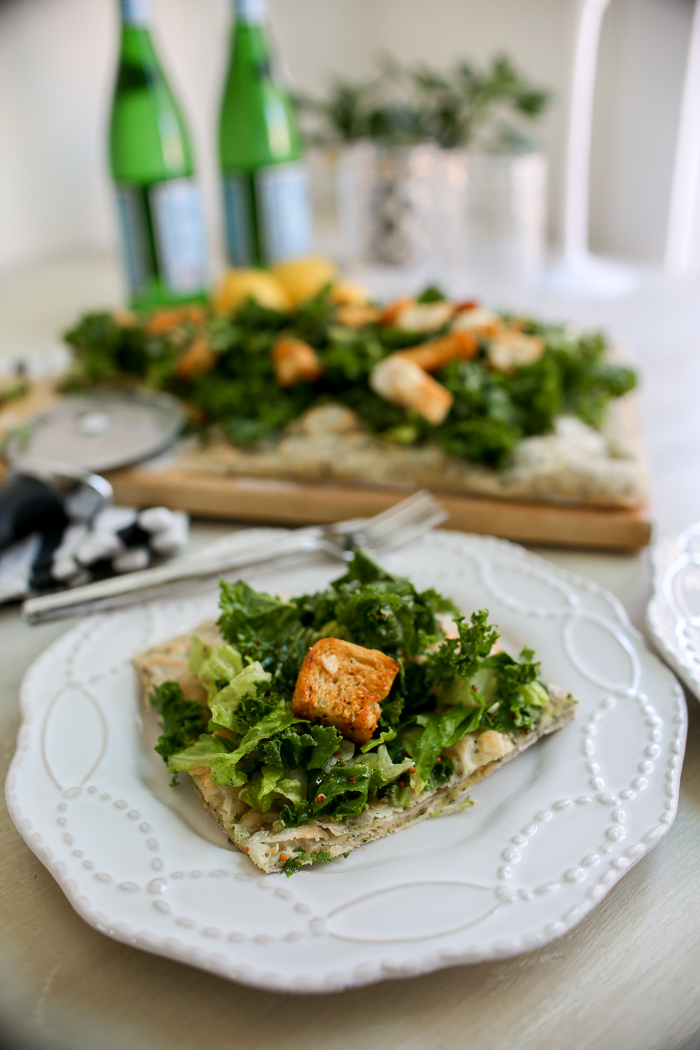 Have you ever tried a salad pizza? And what is your favorite way to eat – meat lover, vegetarian, plant-based… this is a judgement free zone. I think everyone's body is different and determining what makes you feel your best is most important.  I'd love to hear the kinds of meals and recipes you guys would be interesting in seeing.
And if you have a favorite Panera order… you know I want to hear. I love their bowls and Mediterranean veggie sandwich.
And now I'm hungry.
Thanks so much for reading and sharing! XO –
brought to you by Panera