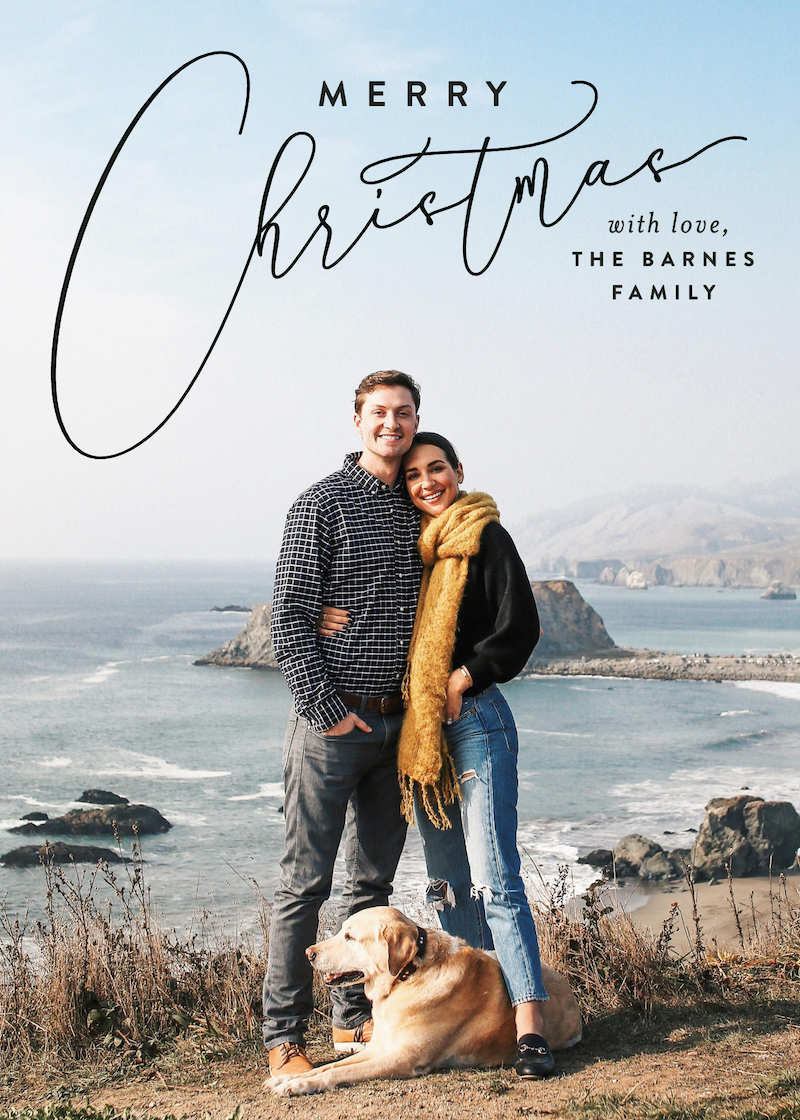 Merry Christmas to everyone celebrating today and tomorrow!  I wanted to share our Minted holiday card for 2018… which was taken on our way back from Timber Cove with the camera propped on Christian's duffle bag. Definitely making it work over here (the theme of our 2018)!
I hope you are spending these days slowing down, soaking up some relaxation time with friends or family, and appreciating all the blessings that 2018 has brought you this year.
The end of the year is always an intimate and fascinating time that I spend reflecting on the prior months – both the ups and downs.  The second half of this year has been some of the most challenging months I've had in quite a while (more on that here and here), but I've definitely learned from them… and continue to learn!
I've realized that everyone's process of getting through hard times is different. I've learned that being vulnerable to share where I am mentally and emotionally is a part of my process. And I've learned that seeking guidance and clearing my head with a therapist is extremely uplifting and helpful.  I keep saying I'll dedicate a full post to my experience in therapy, and I promise I still intend to!
I'm also aware the holidays can be an especially hard time for some people. Whether they've lost a loved one recently or in years past around the holiday season or if they're misplaced in a new city and don't have enough vacation time to travel home – regardless of the circumstances, I always try to be aware of this and sensitive to others who may be dealing with a difficult time.
This time of year is also a beautiful time to give back to others in need, so if you are missing a gift for someone or feel that you've been especially blessed this year, donating to a charity of your choice in someone's honor or memory is a fantastic and thoughtful way to pay it forward.
Peace and blessings to each and every one of you, and thank YOU so much for your support and feedback over the years. You are a huge part of my story and passion and I can't thank you enough. From the bottom of my heart, love you love you!!! XO –