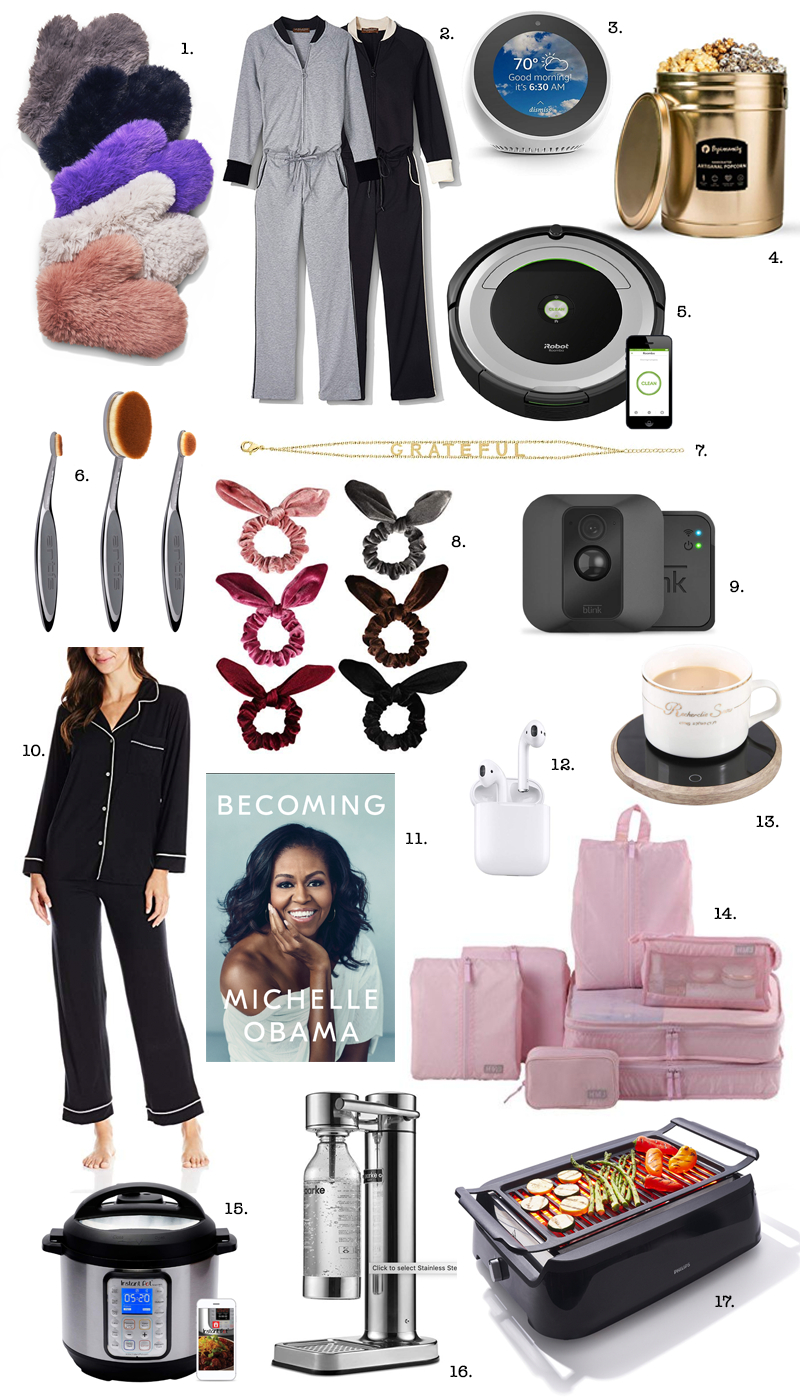 1 | 2 | 3 | 4 | 5 | 6 | 7 | 8 | 9 | 10 | 11 | 12 | 13 | 14 | 15 | 16 | 17
It's the end of the road for last minute holiday gifts!  I figured there was no better time for an Amazon roundup, and above are some of my favorite picks. Let's dig a little deeper, shall we?
I don't have an instant pot because Lord knows I don't have the cabinet space, but when I do, it will 100% be on my wish list.  I've actually wanted one of these for a while because I love love love all things sparkling water and carbonated, but Christian has forbid anymore appliances right now.  Rude.
If we were going to be in an apartment for more than six more months, this little grill would be top of list. SO handy!
I got these for my birthday, and at the time thought they were overrated at the time but now I use them daily. I use them when walking my dog, when I'm on the phone or cooking… I think they would make such a great gift for literally anyone!  I also have these little slippers and they're seriously soft. I even put a pair on Christian and he wore them for hours – that soft!
For the makeup lover, these Artis brushes are really amazing because they do such a great job of blending you really need very little product.  These pajamas are by a landslide the most comfortable ones I own, and I wish I still had time to ask for this darling bracelet.
And on the non-Amazon list, if you're looking for jewelry, this jewelry box is so sweet and this necklace stand would be so useful!
Who still has gifts left on their list?  I probably should have included more stuff for the dudes here… but you can find those here.  Only a few more days, babes! Merry merry – XO –