There's something so flattering about black velvet.  I think it works on all body types, and the richness in the fabric allows it to hug curves while being thick enough to smooth everything out. It's a go-to for me this time of year!
I think this outfit would be perfect for a winter wedding, and it's topped with my favorite accessory this year, my Chanel filigree bag.  I had my eye on this bag for several years, but it would immediately sell out whenever inventory was restocked.
For hard-to-get luxury pieces like this, a great source is eBay. They're the first place I check if I can't find what I'm looking for at a retailer. Especially if I'm on the hunt for a unique piece from several seasons past!
Over 80% of eBay's merchandise is actually brand new and available with the "Buy It Now" options, which means if you're not the type to hover over your laptop in a bidding war, you don't have to.  If you have a few people left on your holiday gifting list, or even if you want to to treat yourself, everything you need for those last­ minute gifts can be found on eBay.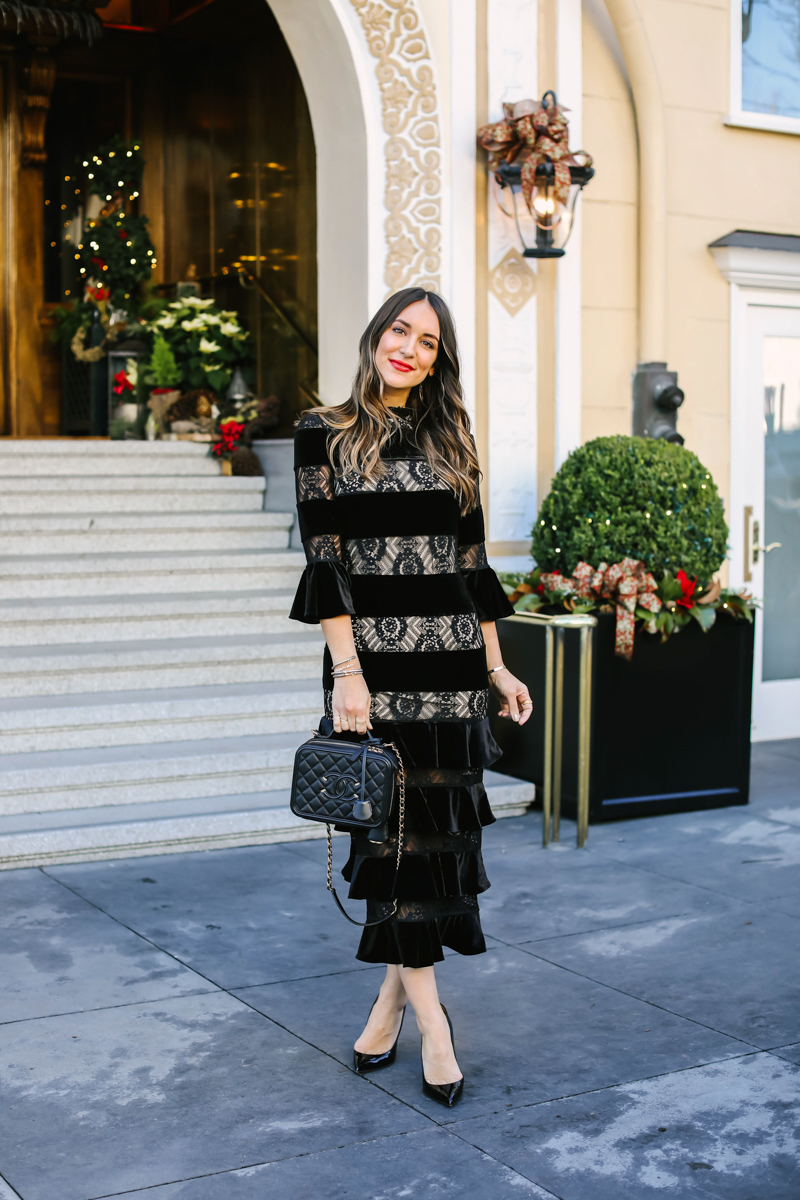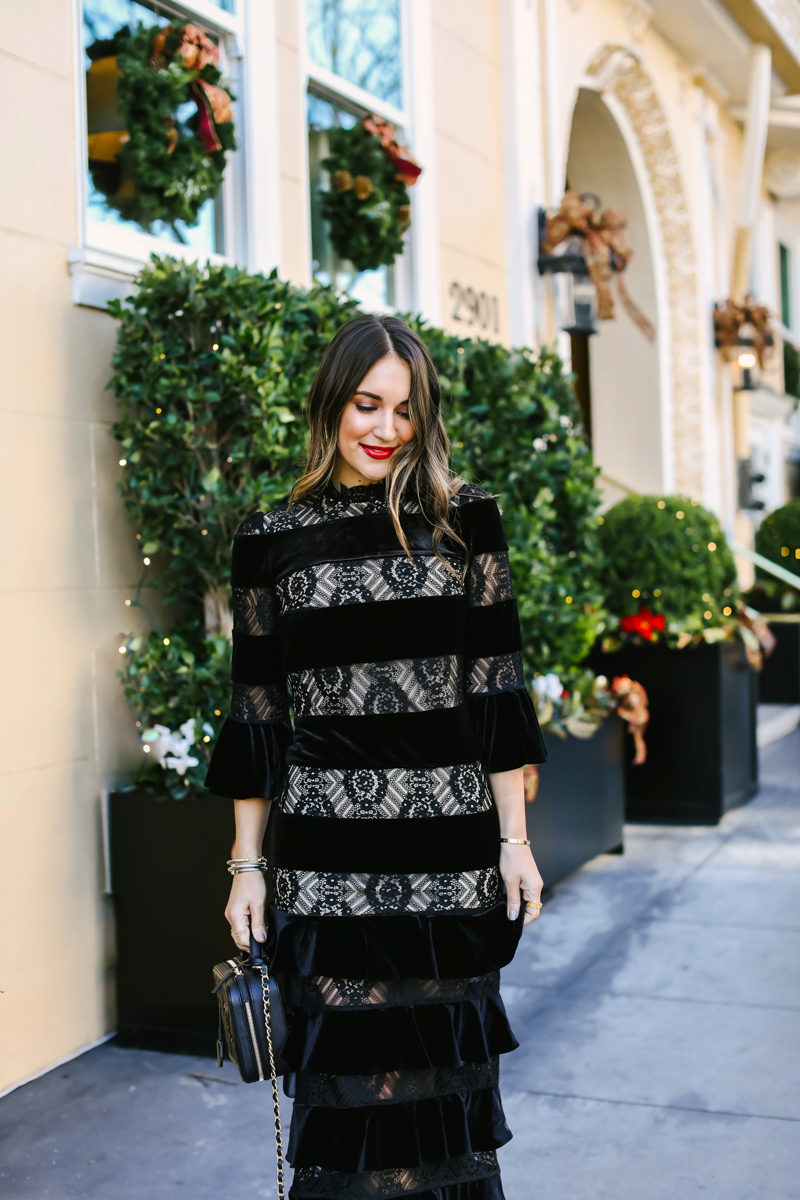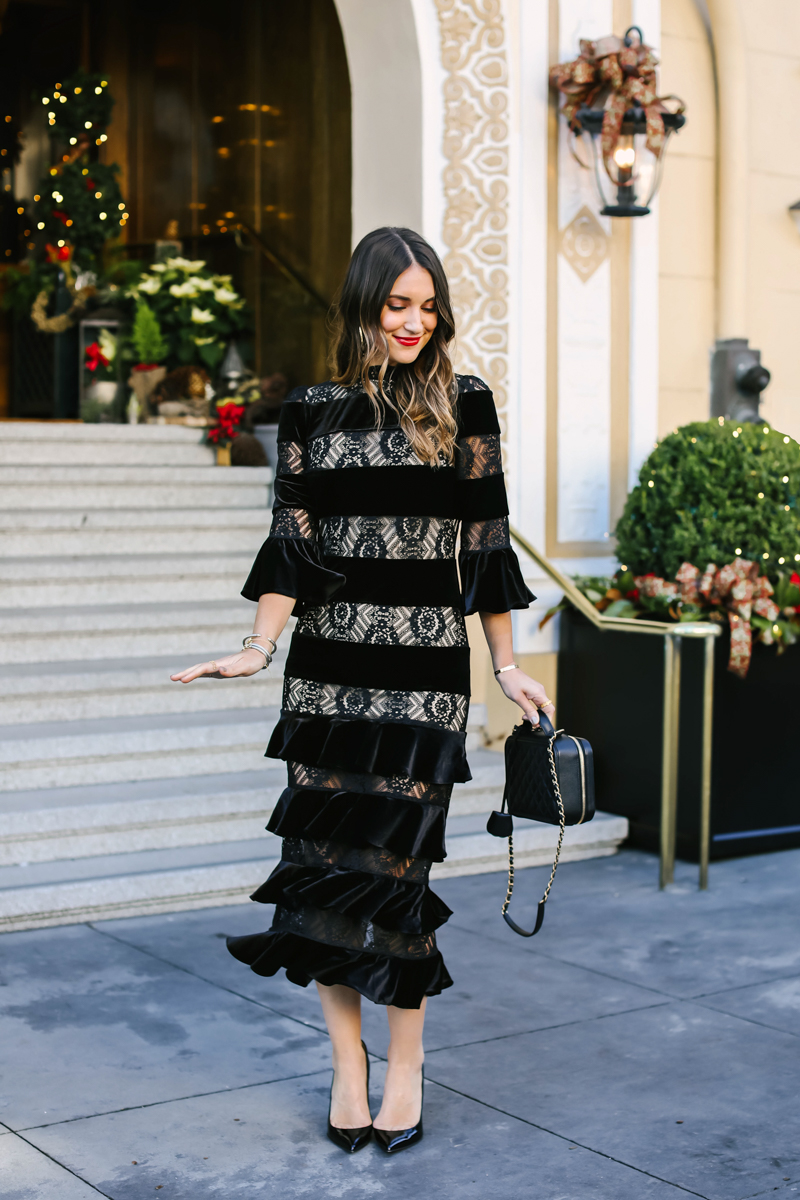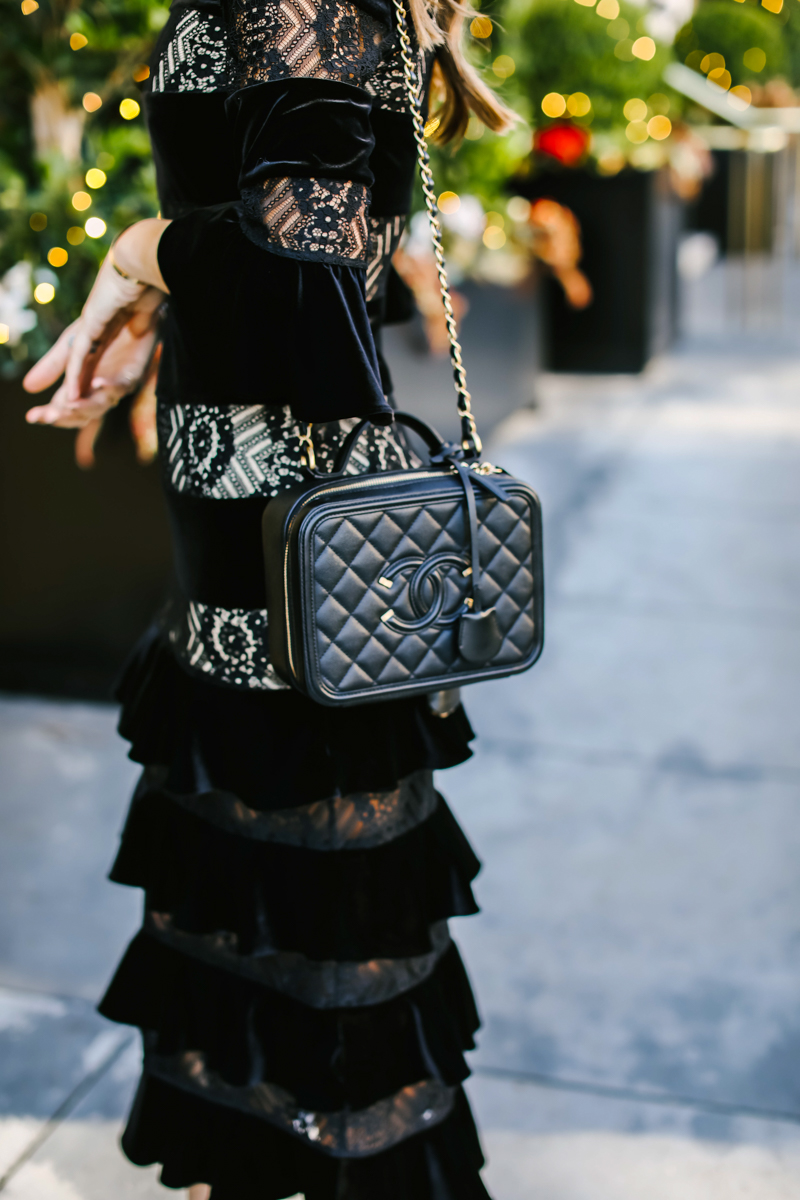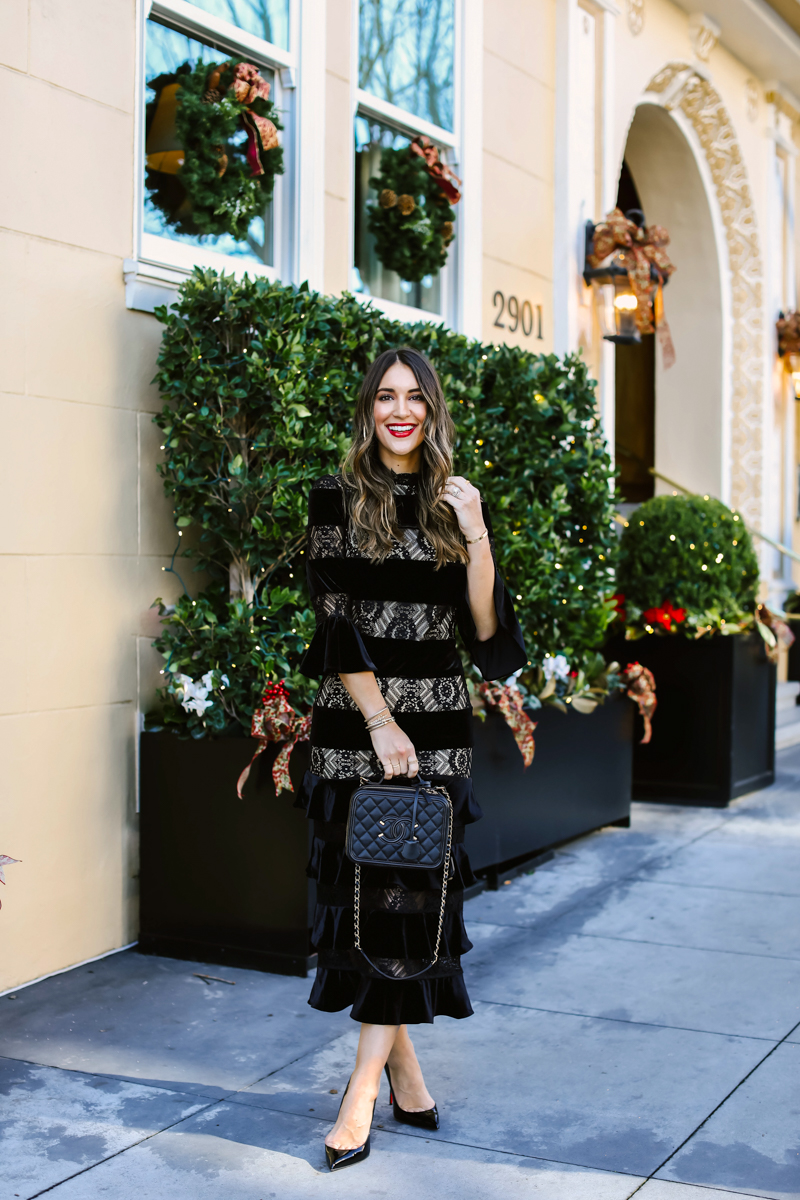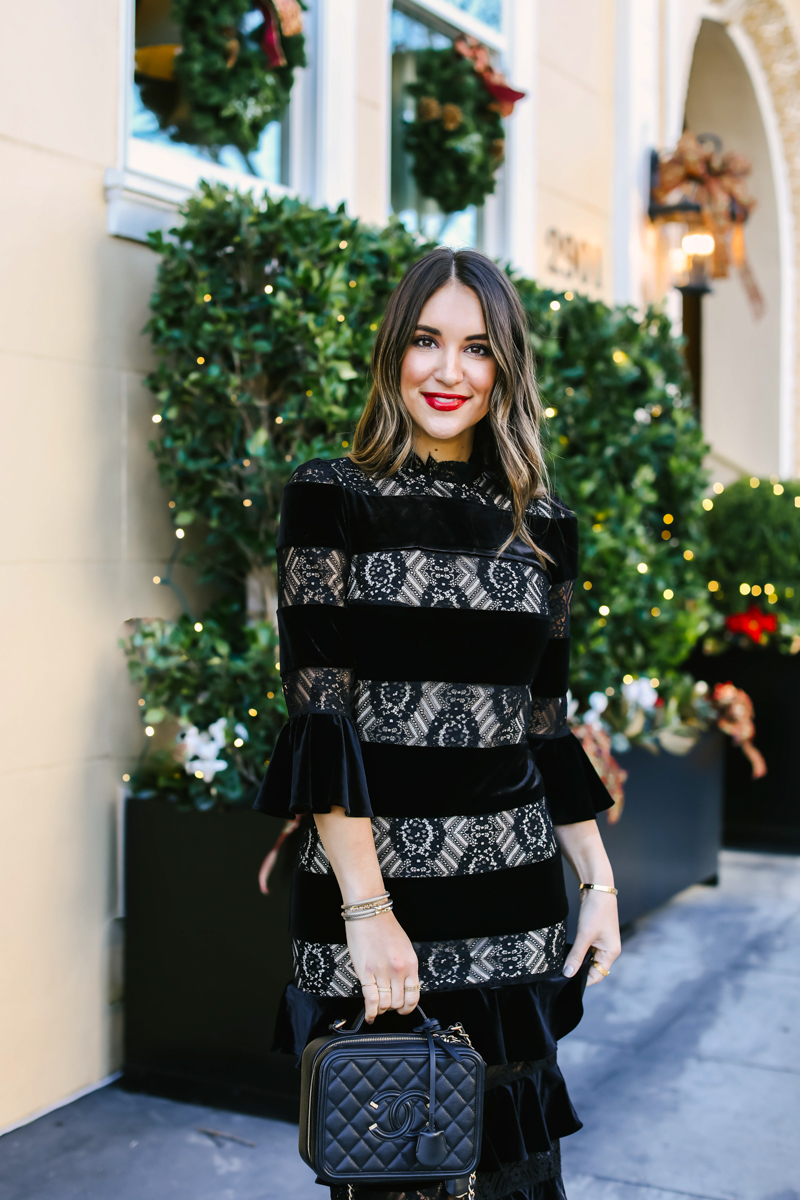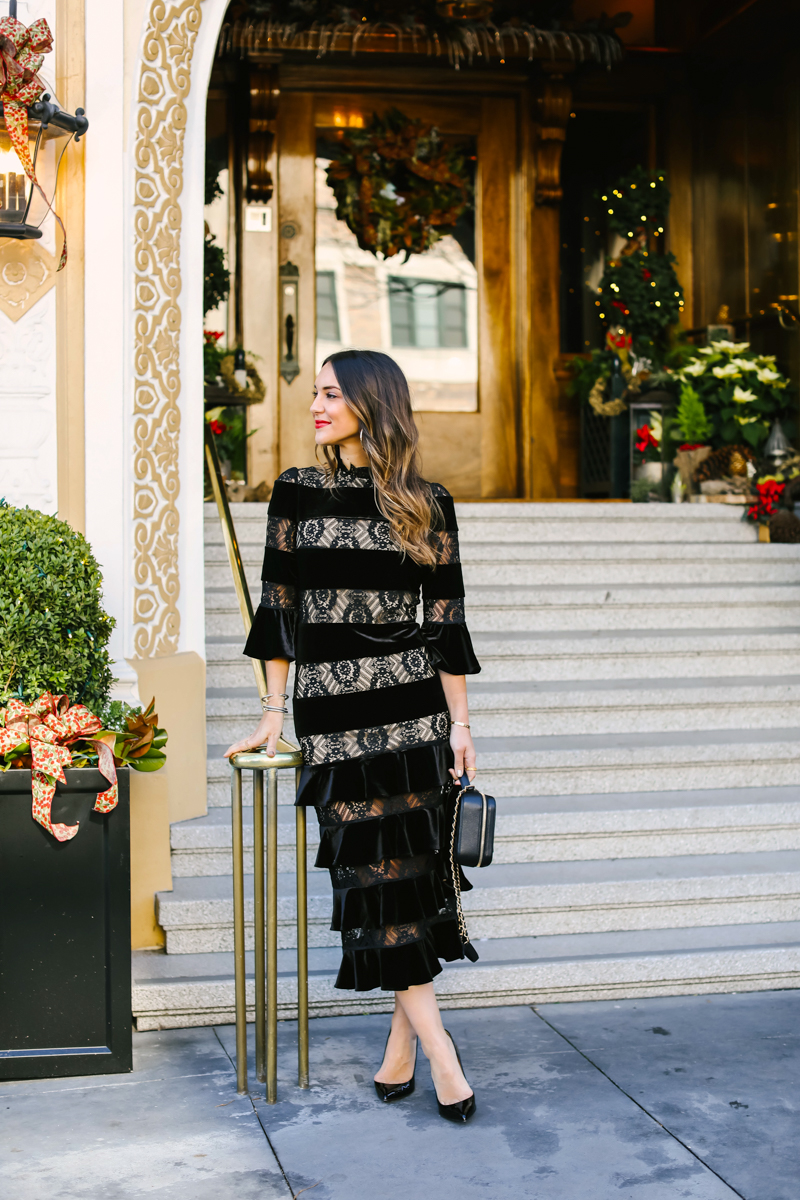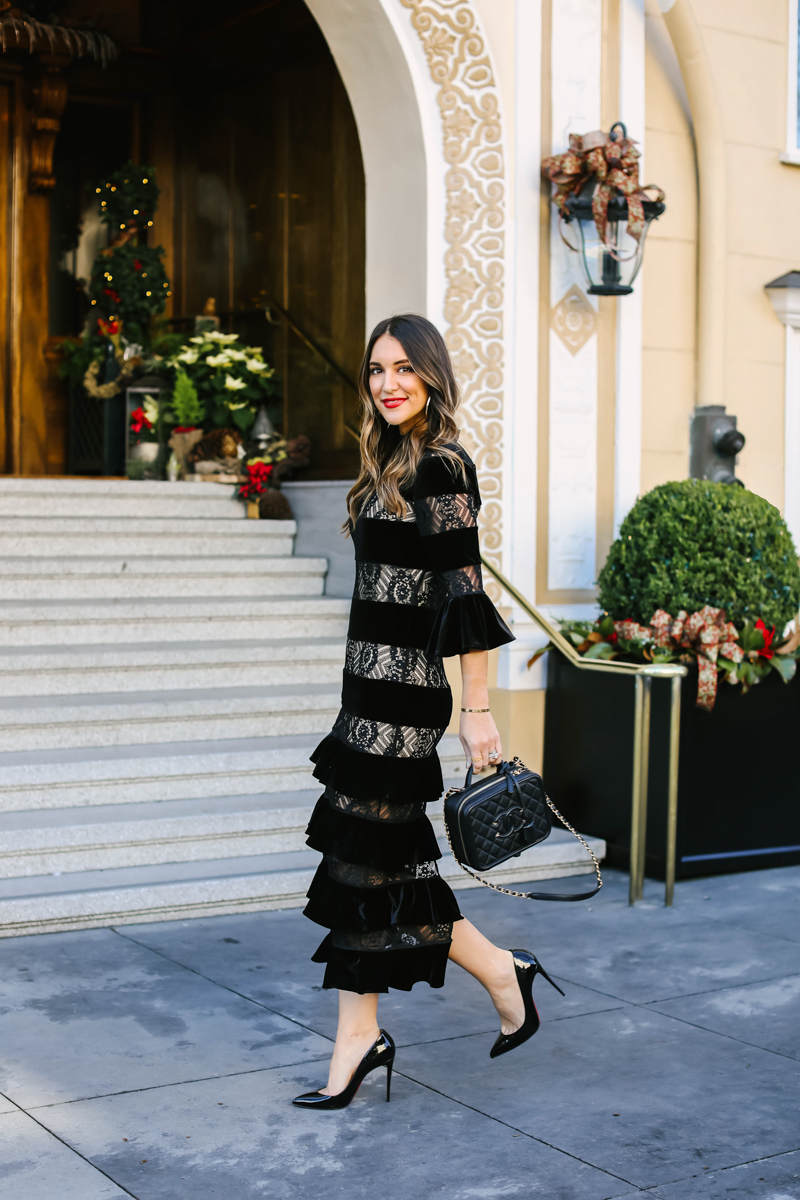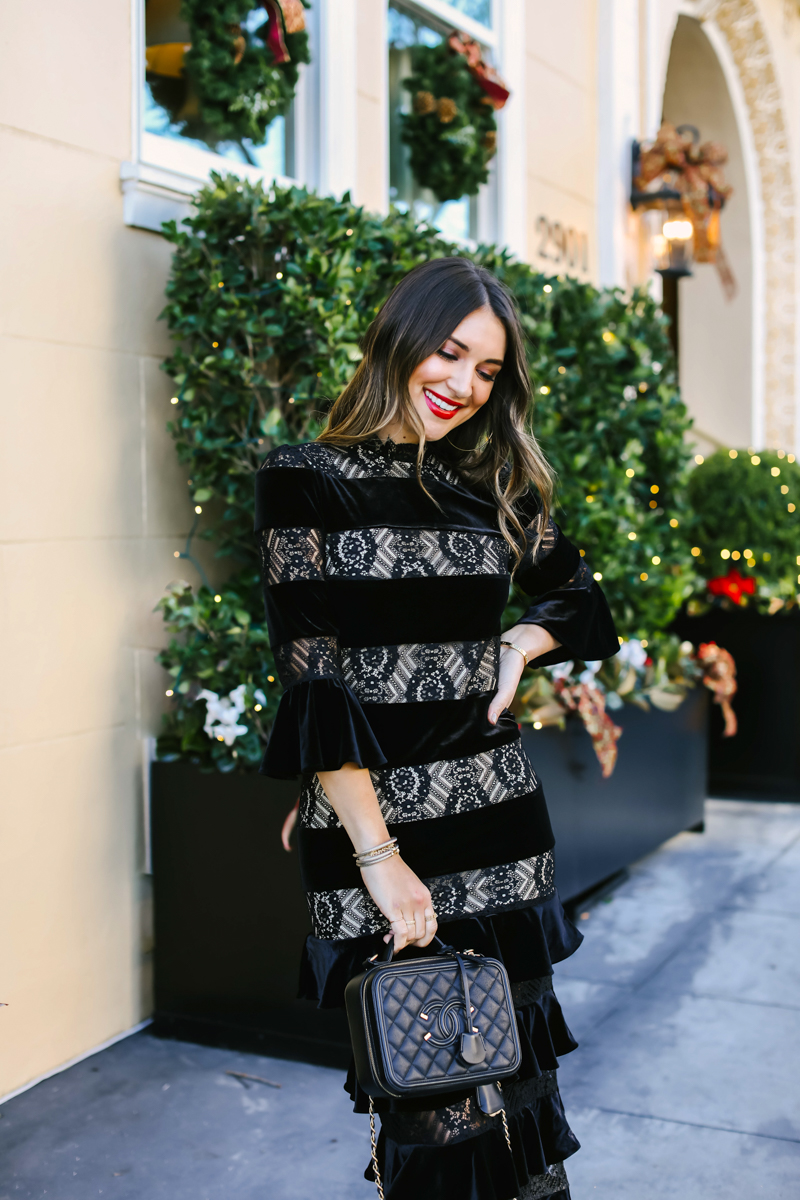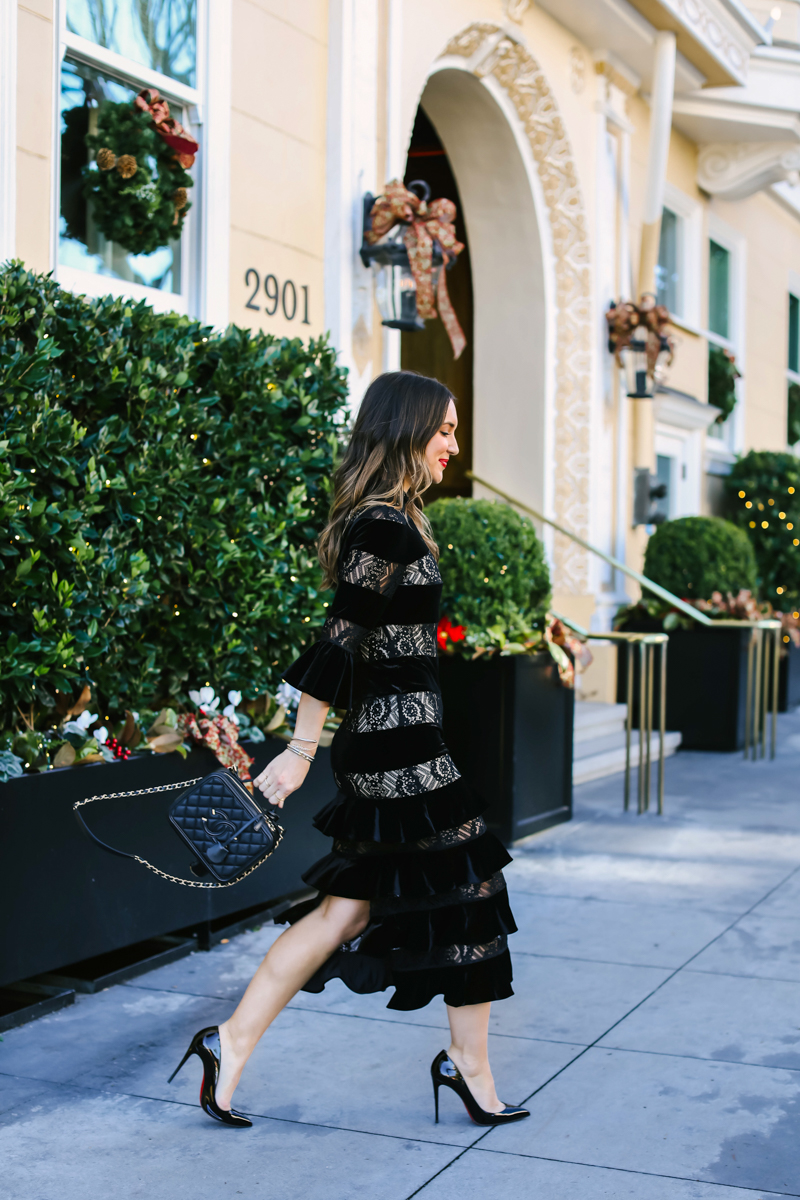 photos by Meg Stone
bag, also love this one and this one | dress – J.Ing, love this one (on sale), this one (on sale and under $50) and this one (on sale for $40) | heels, also available here | bracelet 1, 2, 3 | lipstick in MAC Red
Have you ever purchased from eBay or better yet, specifically a designer item?  My greatest victory was snagging a vintage Burberry trench for under $150. I had it shortened and it's one of my greatest steals!
Thanks so much for reading and sharing – XO –
brought to you by eBay