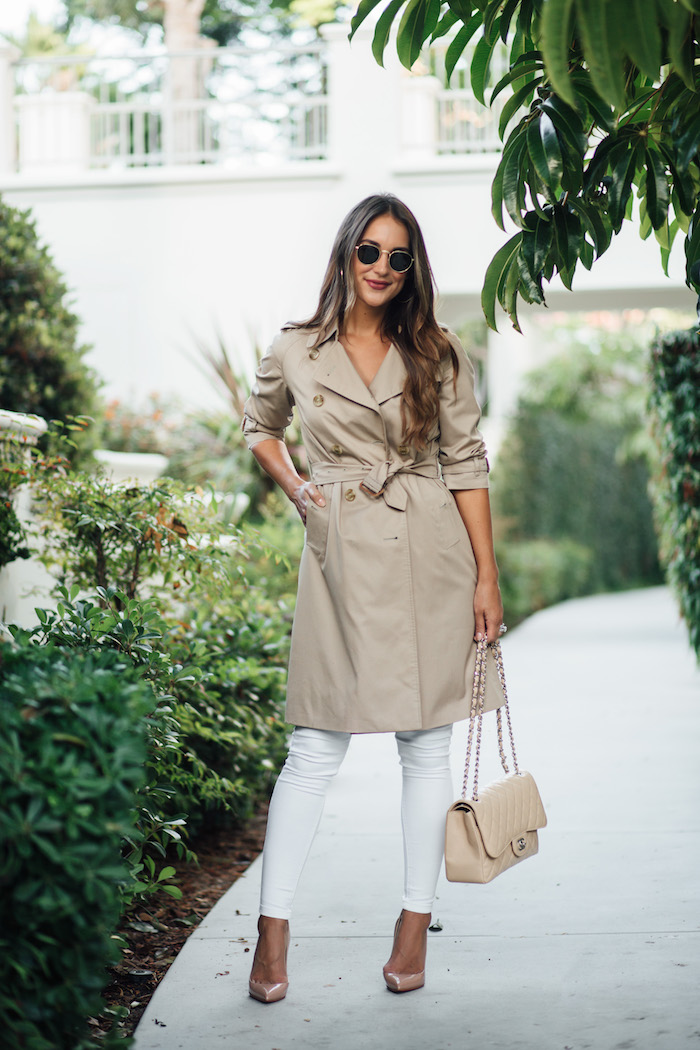 A question you guys ask me often is – what designer pieces are your favorite/worth the investment? I love high/low combos, and I strongly believe in the cost per wear mentality (divide the cost of the item by the amount of times you'll wear it). More on this in tomorrow's post!
One of my favorite places to peruse for designer duds in Nordstrom. They really hit every price point, so you easily find something fabulous in your budget. They also have the SPACE Shop which is where emerging designers can showcase their pieces, which I think is very cool.
Scroll down for my five splurge-worthy fall picks!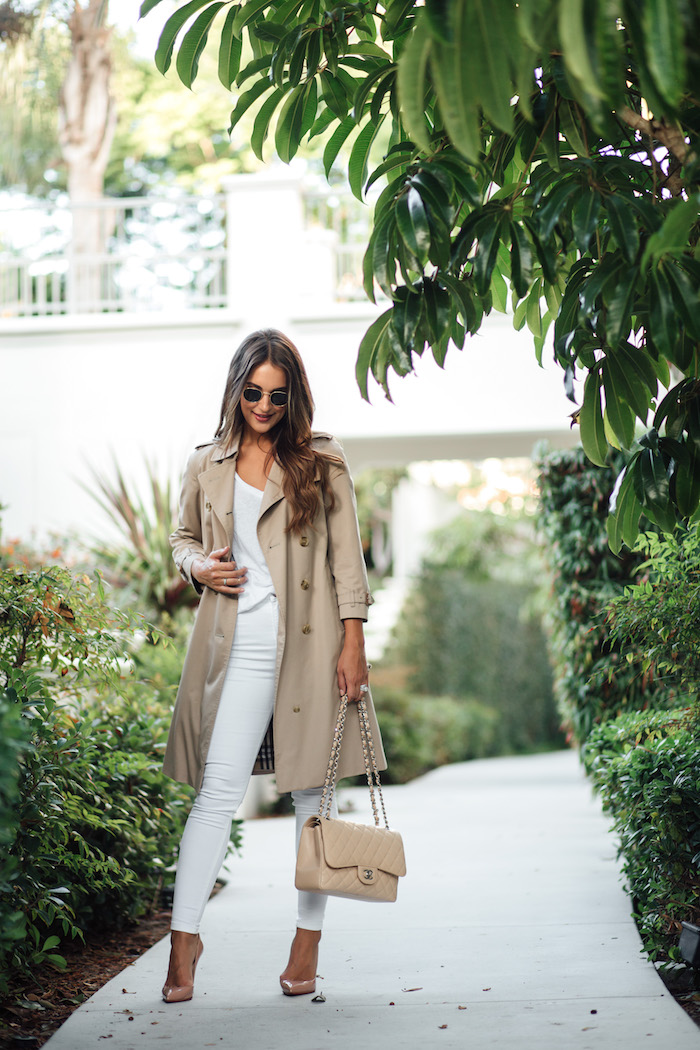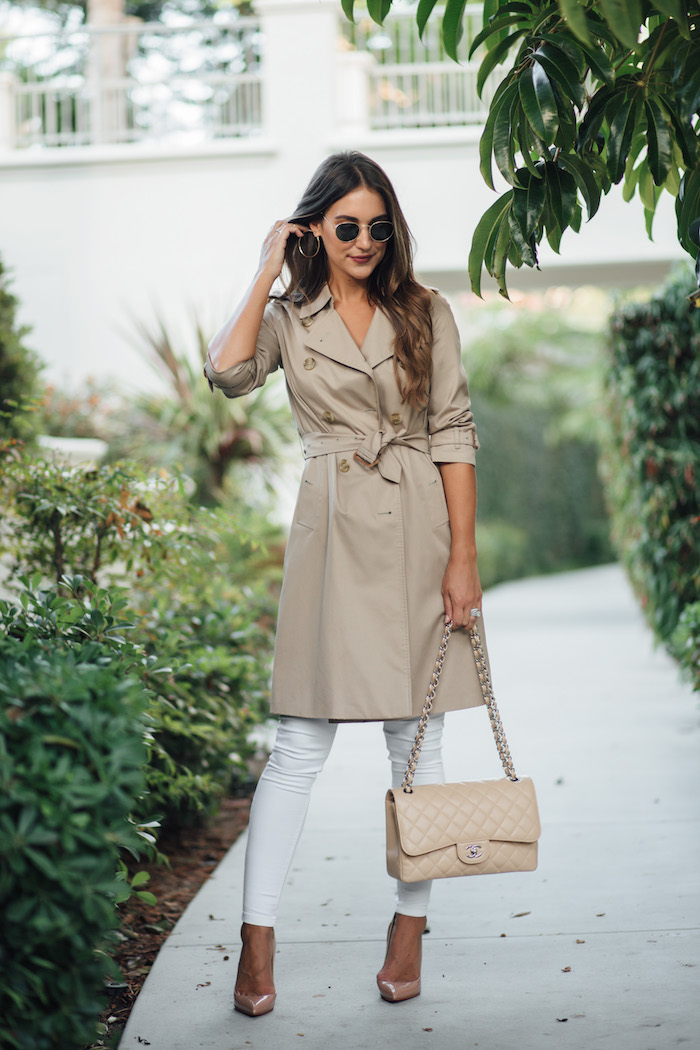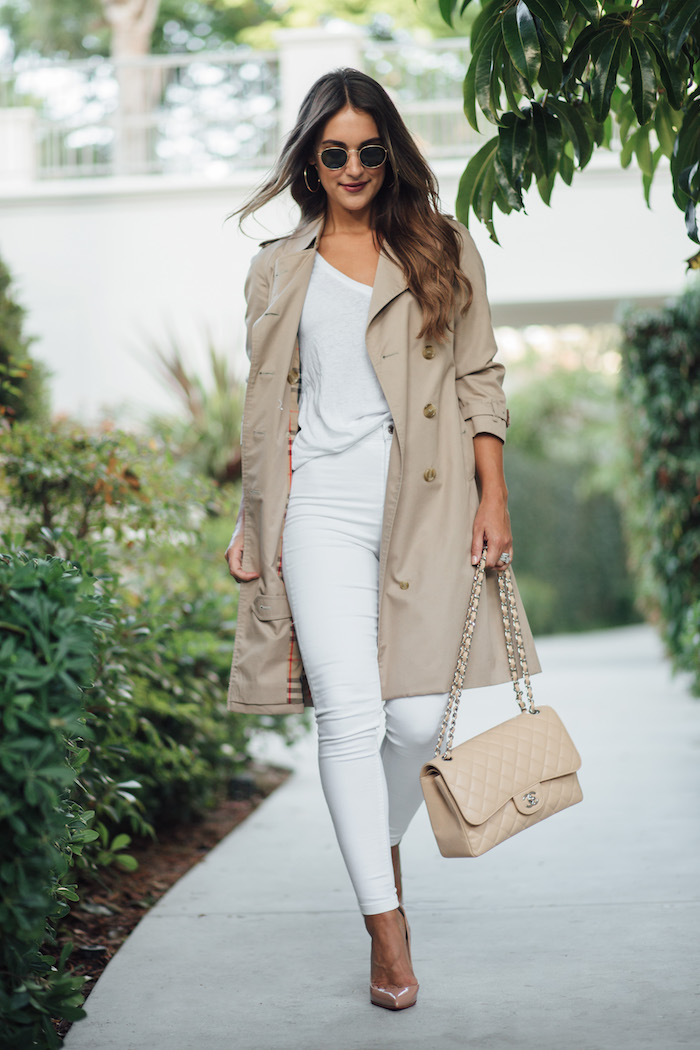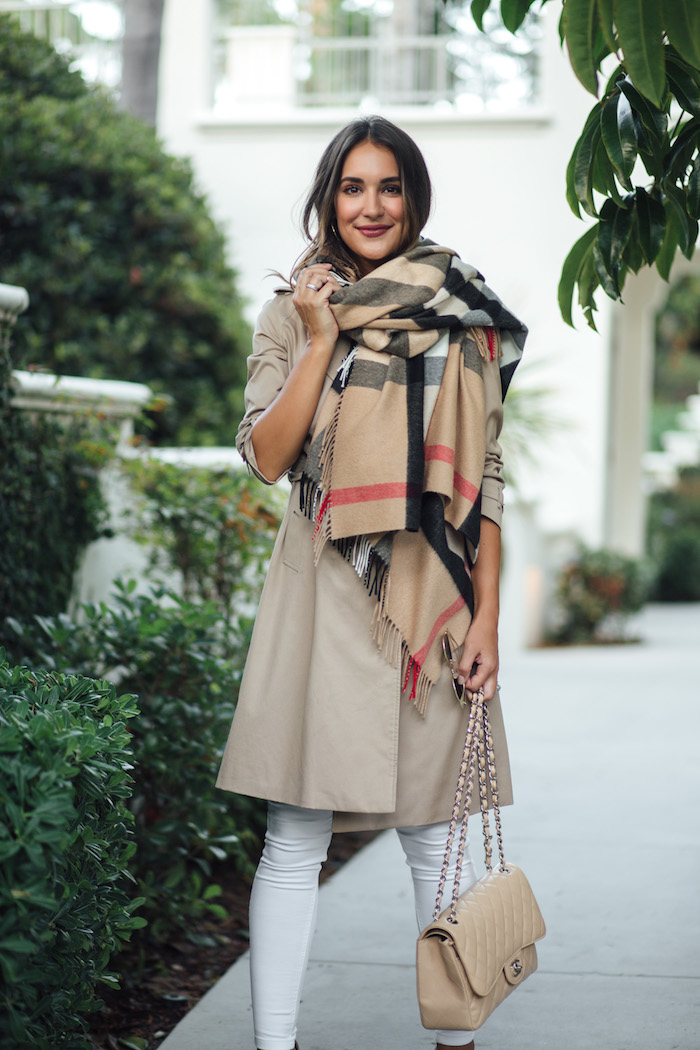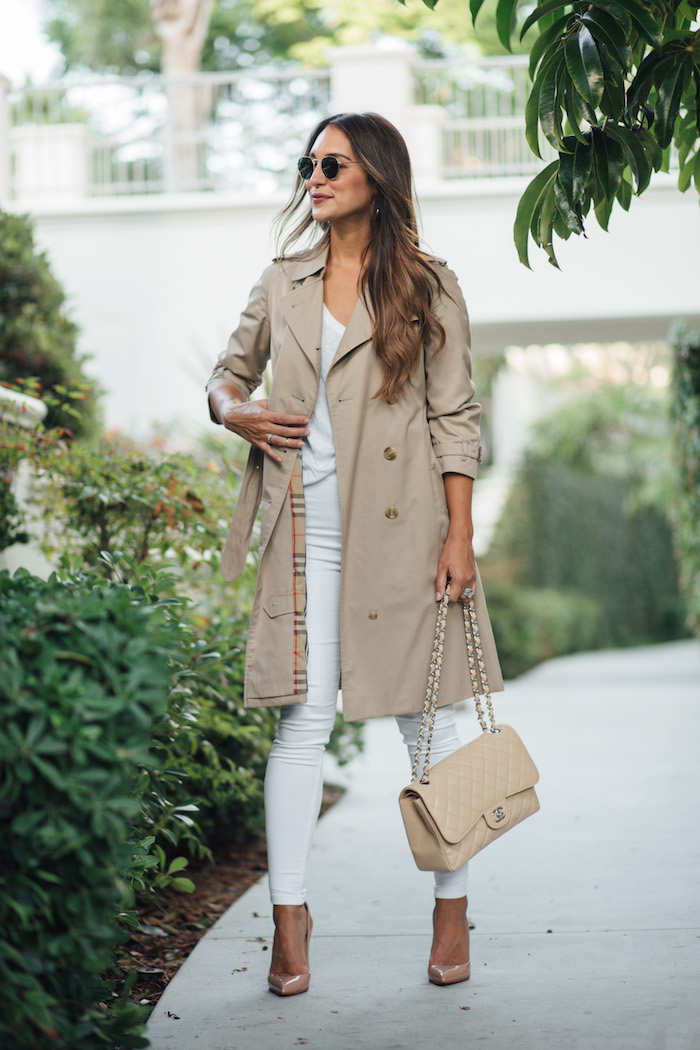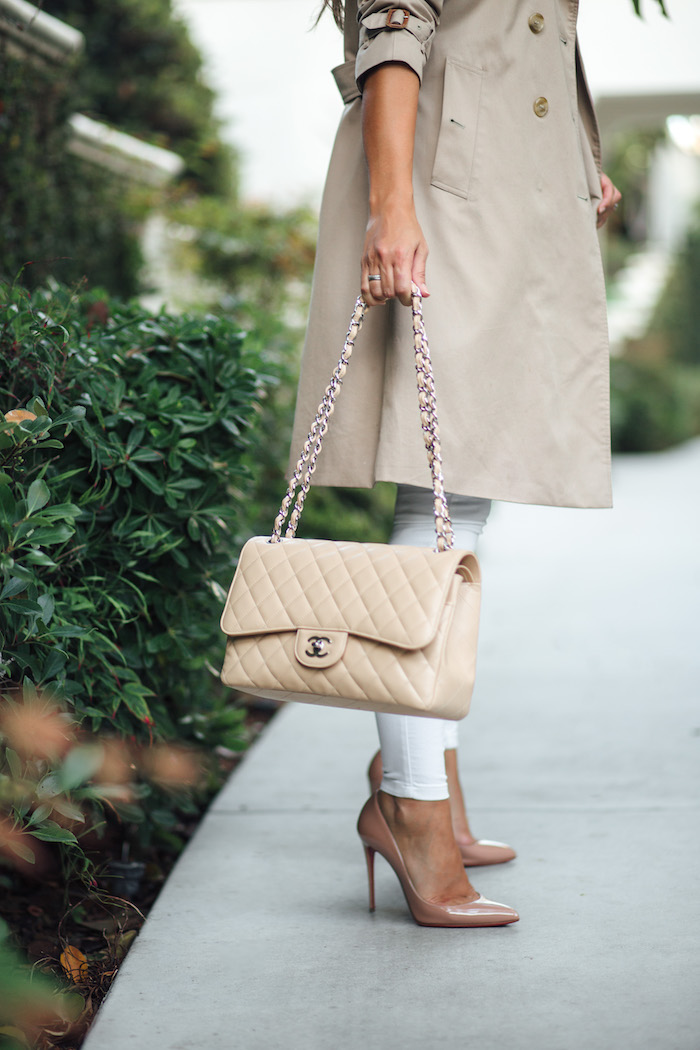 Photos by Arielle Levy at Four Seasons Residence Club Aviara
trench | similar denim here and here | heels | tee | similar earrings | similar sunglasses
So let's dig into my personal designer favorites for fall –
1.  A piece of classic outerwear.
This vintage Burberry trench coat is one of the best vintage purchases I've ever made. I was saving up for this one and came across a vintage one that I sprung for without second thought. I've already worn it so much and it elevates every outfit.
2.  That dream bag.
Of all of my handbag splurges, the ones I most often reach for would be my Chanel jumbos, Valentino rockstud lock bag, Dolce & Gabbana Miss Sicily bag, YSL wallet on a chain and my newest gal, the Givenchy Antigona.
3.  Classic jewelry.  
You can't go wrong with classic jewelry (and it will always fit!).  Some of my favorites are Michele watches, David Yurman and something simple like this gold hoops my mom bought for me in college and I still love them like I got them yesterday!
4.  A great pair of nude heels.  
Truthfully nude or black – whichever you think you'd wear more!  My favorite pumps are the Christian Louboutin Pigalle (I had to sell the So Kate's because I couldn't walk in them) and my favorite nude sandals are the Stuart Weitzman Nudist.
5.  Cashmere.  
Anyone who knows me knows that I am such a sucker for cashmere. Cashmere joggers, scarves, gloves, socks, sweaters, tees… all of it! My most recent cashmere splurge was on this Burberry poncho (which can also be worn as a jumbo blanket scarf) when I was in London.  I can't wait to pull it back out this fall and I know I'll wear it more often once we move to San Francisco.

What do you guys think? Are you into designer duds and if so, what is your strategy when expanding your collection? Another thing I used to do would be to decide 1-3 pieces I hoped to add to my closet that year and save x amount of dollars every month so I could purchase it at the end of the year for myself guilt-free.
Thank you so much for reading and sharing! – XO –
Brought to you by Nordstrom