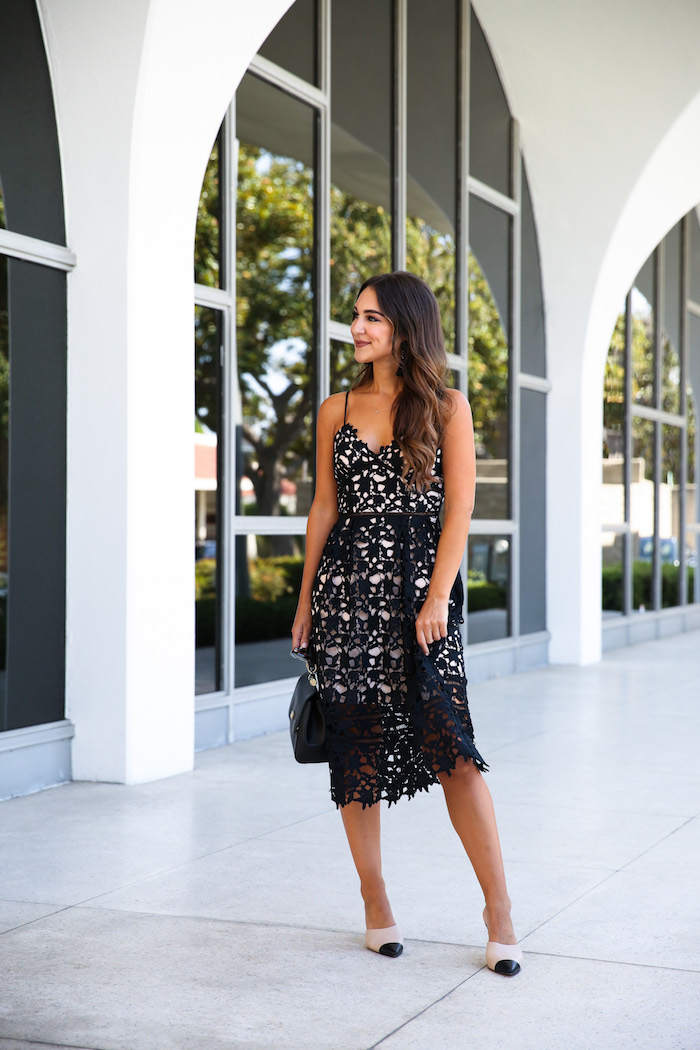 Sponsored by Amazon Fashion and The Fix
I'm about to share a big secret with you guys… one of my favorite places to shop for clothes and accessories (especially shoes, including these!!) is Amazon and The Fix. I've snagged so many amazing deals from these Celine sunglasses that were sold out everywhere to dresses for $30. It's THE BEST.
You guys know I love to mix high and low. I strongly believe in the "cost per wear" mentality when it comes to your closet – divide the cost of the item by the number of times you'll wear it. I shared this in yesterday's post too!
SO if you invest in a great designer handbag and you can wear it all seasons for years and years… that's a splurge well worth the price. The pieces I tend to invest in are handbags, jewelry, classic outerwear and the occasional shoe.
I can be rough on my shoes though, so I try to be selective on where I spend those dollars. Luckily, I recently discovered Amazon's The Fix and oh snap! So many good designer looks for less. I snagged these designer look alike cap toe mules for under $100. SERIOUSLY.
In this look, my sunglasses and handbag were a designer splurge and the dress (under $25) and heels are steals. I love that I don't have to feel guilty if I only wear this memorable dress a few times. Cost per wear guys, get onboard!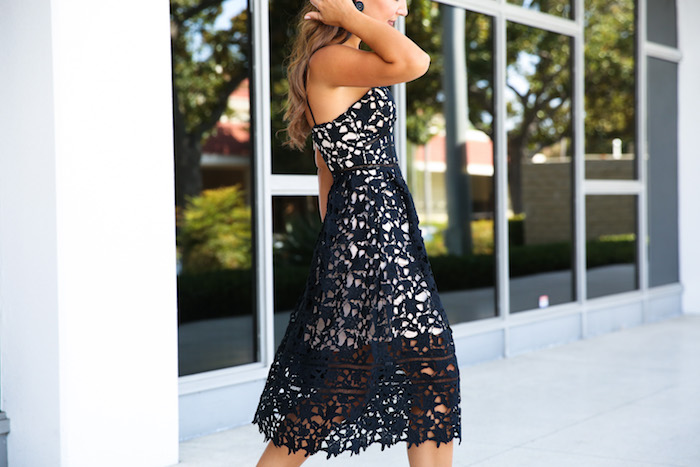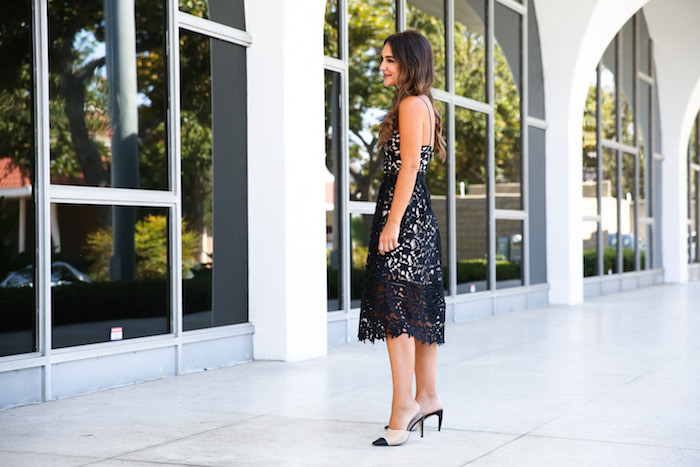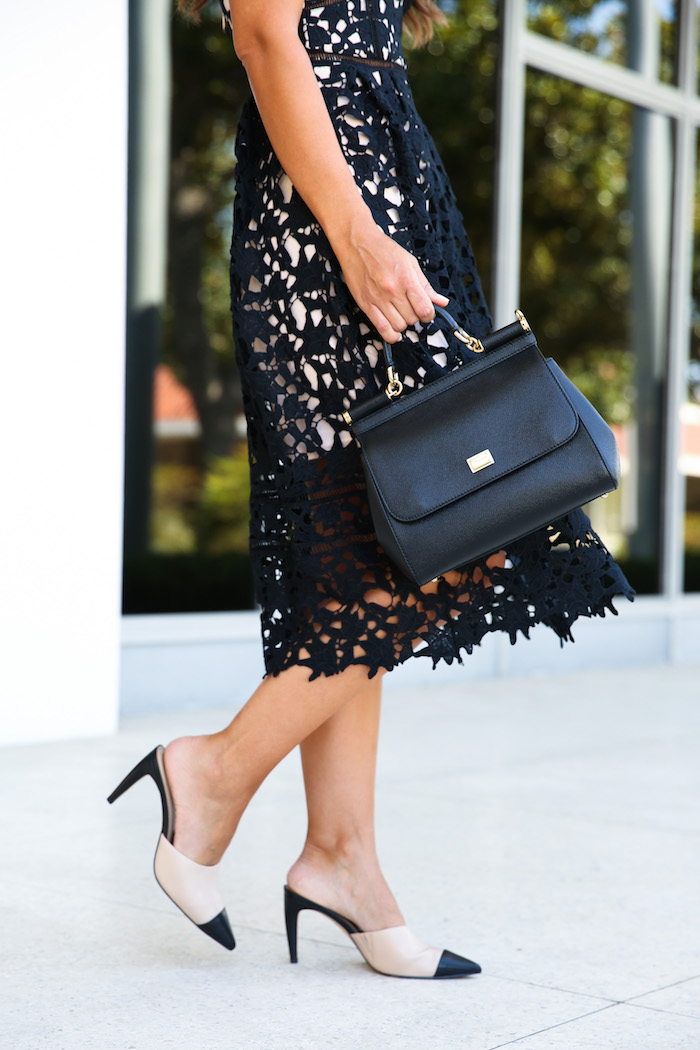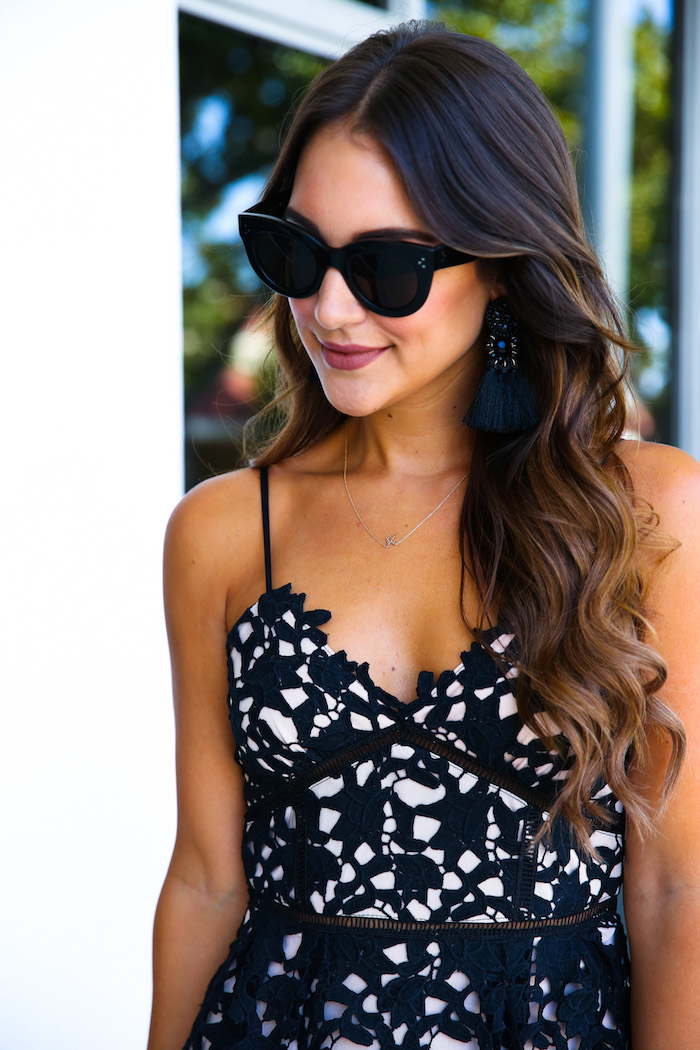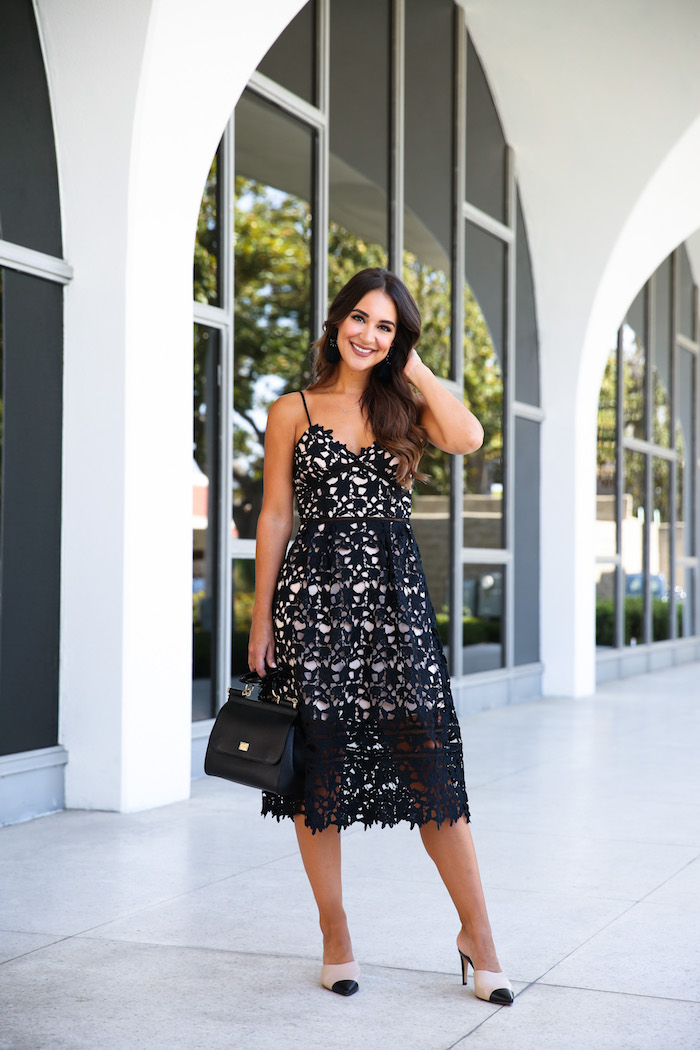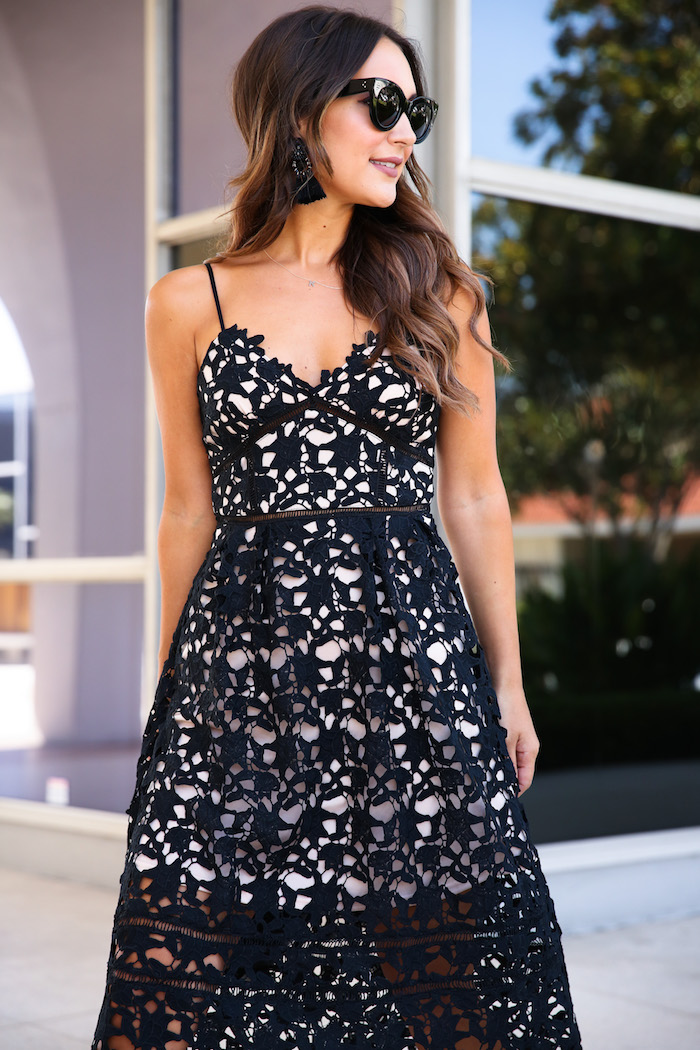 photos by Vincent Elejorde
dress (under $25! available in 4 colors) runs TTS, also love this one and this one | heels | bag, love this one too | sunglasses, look for less here | similar earrings
What's your shopping budget looking like? Are you a cost per wear person or do you prefer to splurge on other things? Would love to hear. And let me know if you would want to see more high/low posts like this!
Thanks so much for reading – XO –