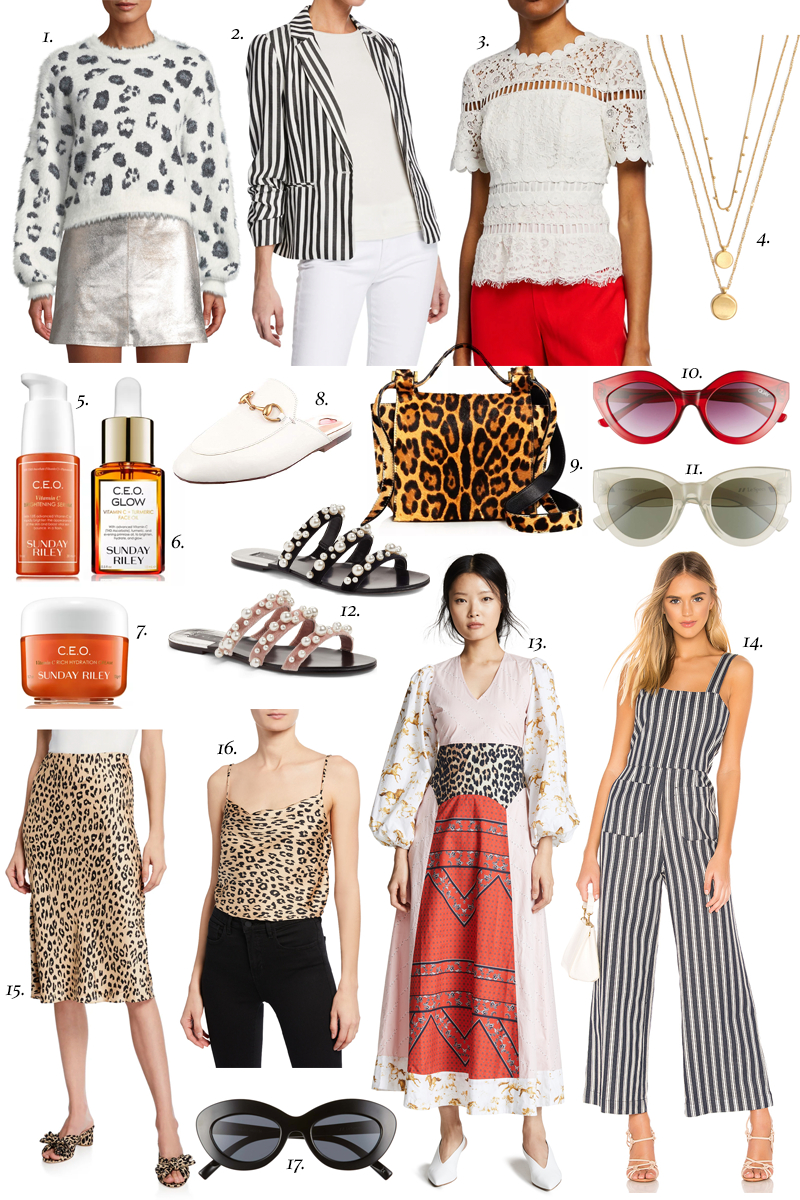 1 – on sale | 2 – 25% off | 3 – 25% off | 4 | 5 | 6 | 7 | 8 | 9 – 50% off!| 10 | 11 | 12 | 13 | 14 | 15 | 16 | 17
It's spring baby, bring on the color!  So many great pieces catching my eye, especially some sale picks and this maxi dress.  It's a splurge, but the kind of dress that is a showstopper.  I have a feeling I'll have to lust after it for a few weeks before I can take the plunge.
I recently finished my Sunday Riley C.E.O. serum and loved it so much that I'm interested in trying more products in the line.  I'm relatively new to the brand but now I understand why people love it so much!  I've also used the Good Genes serum and it's great too.
Loving these slides that come in four colors, can't get enough of these statement sunglasses, and you know if it's leopard, I say YES!  And speaking of leopard, I've been eyeing this bag that is 50% off for weeks.  It is seriously so FAB!
A lot of good things here – in fact, this might be one of my favorite wish list roundups in quite a while.  Ohhhhh I'm feeling the shopping bug!  Tell me what you're dreaming of for spring.  And does it even feel like spring where you live?
Thanks for reading and sharing – XO –