When I shared our San Francisco Apartment Tour (video here), I was surprised at how many followup questions I got about my closet, how I stay organized, tips for small spaces, etc.
So I wanted to dedicate a separate video getting into 5 tips to help you stay on top of your closet – whether you're in temporary living situation or you're a queen with your dream setup (and if so, I'm jealous)!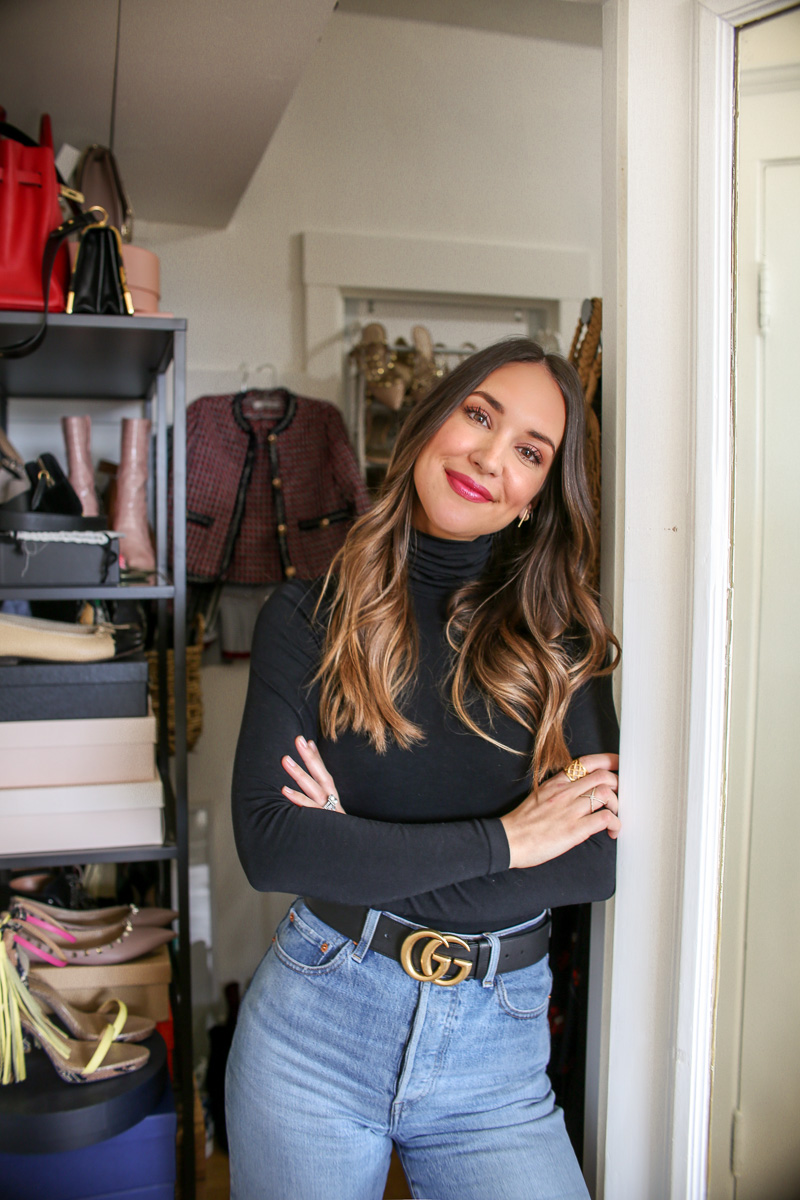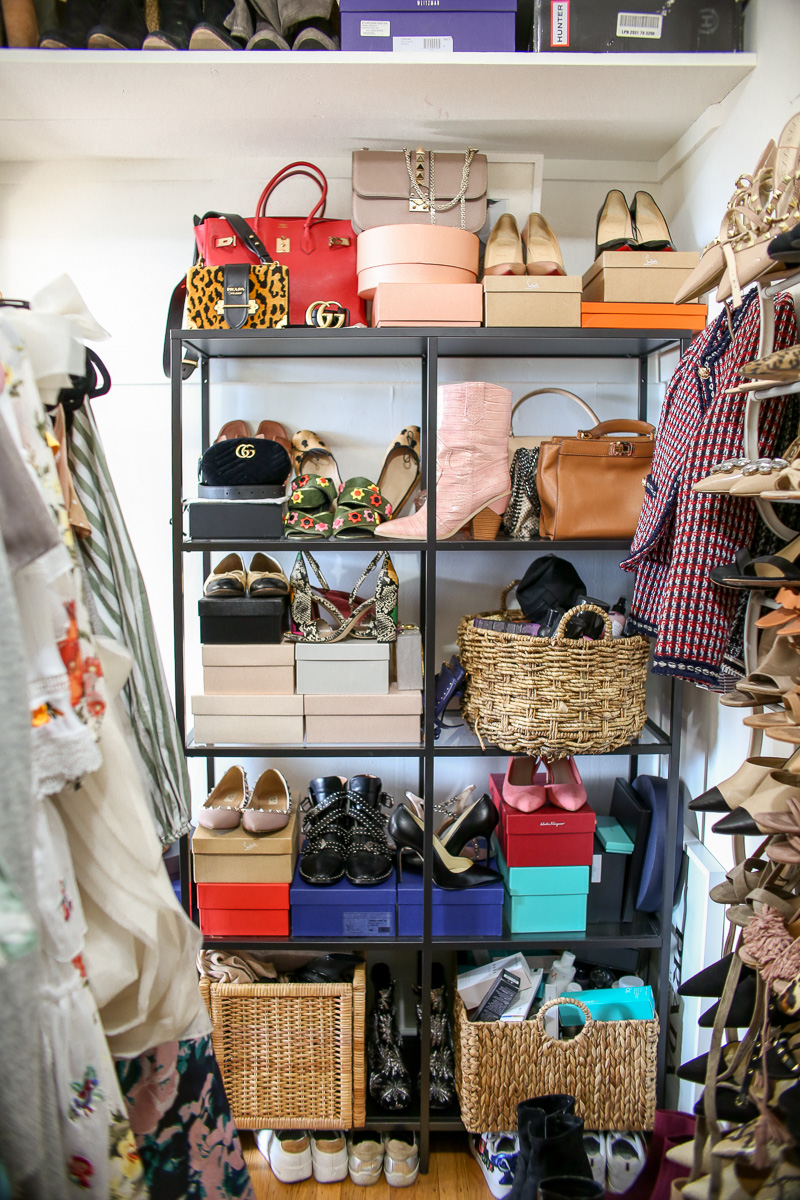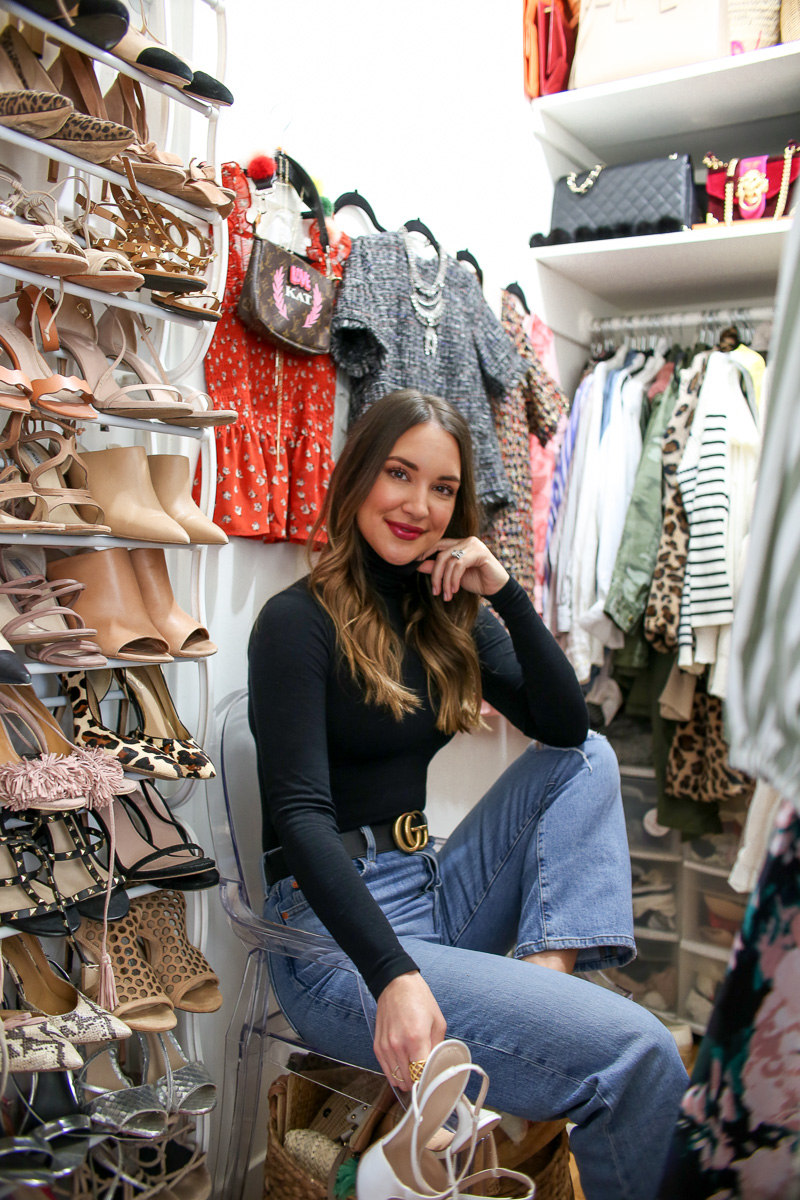 photos by Christian Barnes
turtleneck bodysuit (runs TTS) | denim (I sized up one size) | belt | index finger ring | earrings 
You can see all CBL videos in the "video" category of this site.  All home-related content will also be in the "home" category of CBL!
If you would like to see more videos, please let me know in the comments what you might like to see.  And if you're interested in subscribing to my YouTube channel, you'll always be the first to know when new things are posted (and I'll love you forever, thank you so so much!).
Thank you so much for reading and for your suggestions!  Truly they're so helpful and mean a lot to me.  Big hugs – XO –