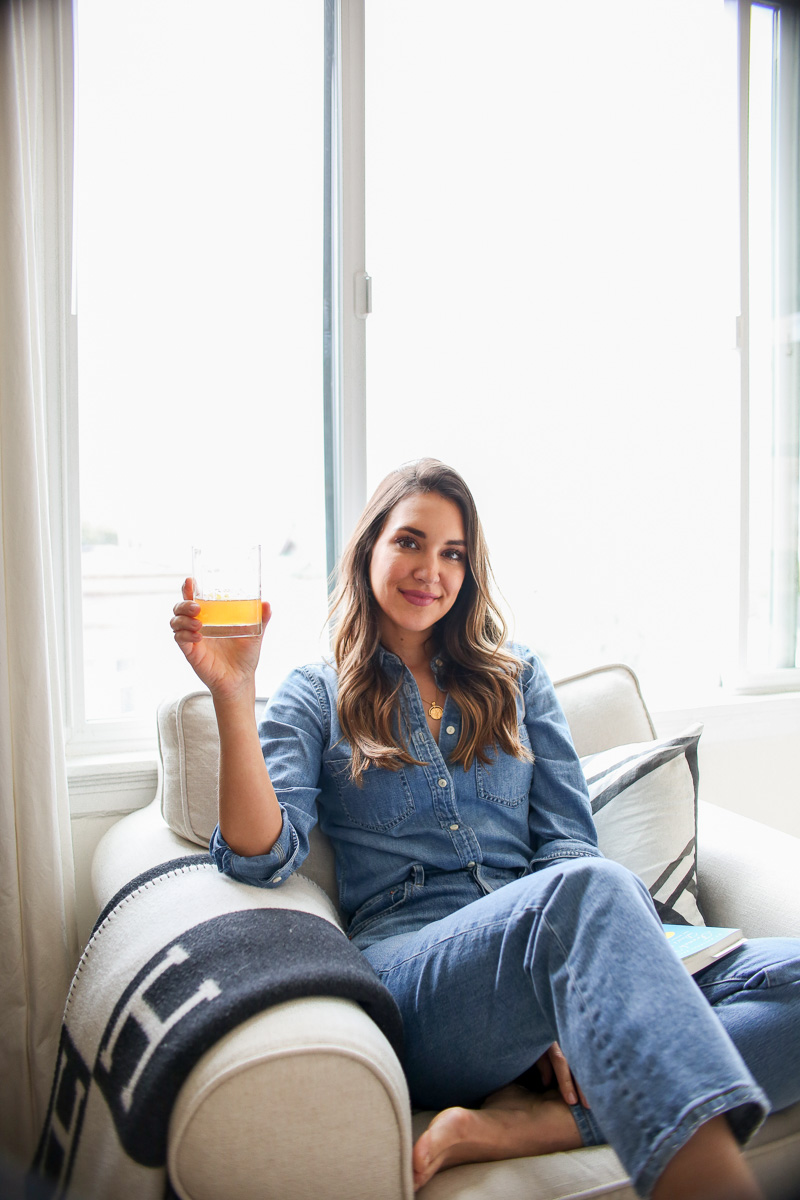 Over the weekend I shared on Instagram a cocktail Christian has been making lately that allows even someone like me, who is not a whiskey drinker, to enjoy whiskey.  Trust me – usually even smelling it gives me chills, but this cocktail is soooo good!
I was so surprised at the amount of recipe requests that I got from you guys that I wanted to do a full blog post with the details.  Let's get into this deliciousness –
Whiskey Rebellion (serves one)
Ingredients:
1 oz. Pimm's
1 oz. Rye
1 oz. Simple Syrup (you can make your own)
Juice of one small lemon
Lemon Peel (we use this vegetable peeler)
Optional: large ice cube (love this set)
Directions:
Combine Pimm's, Rye and simple syrup in a cocktail shaker with a few ice cubes.  Shake it up, pour over an ice cube.  Add your lemon juice and lemon peel and enjoy!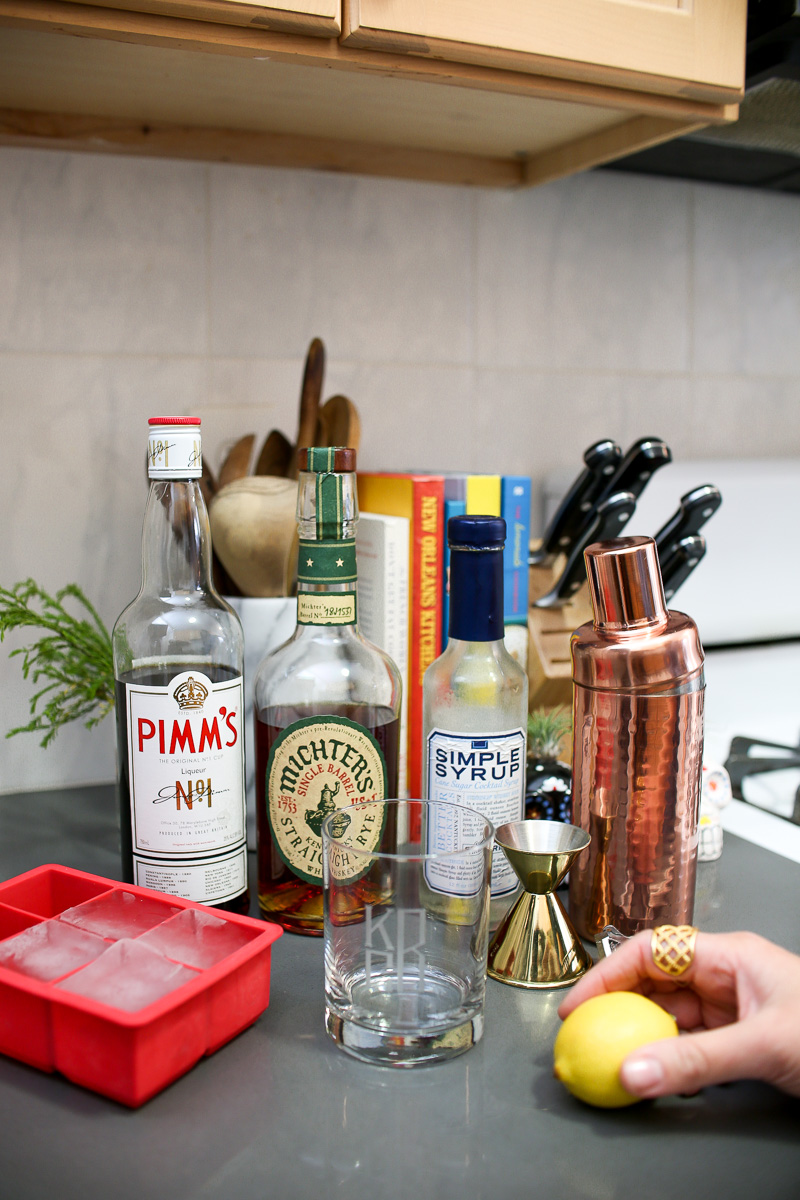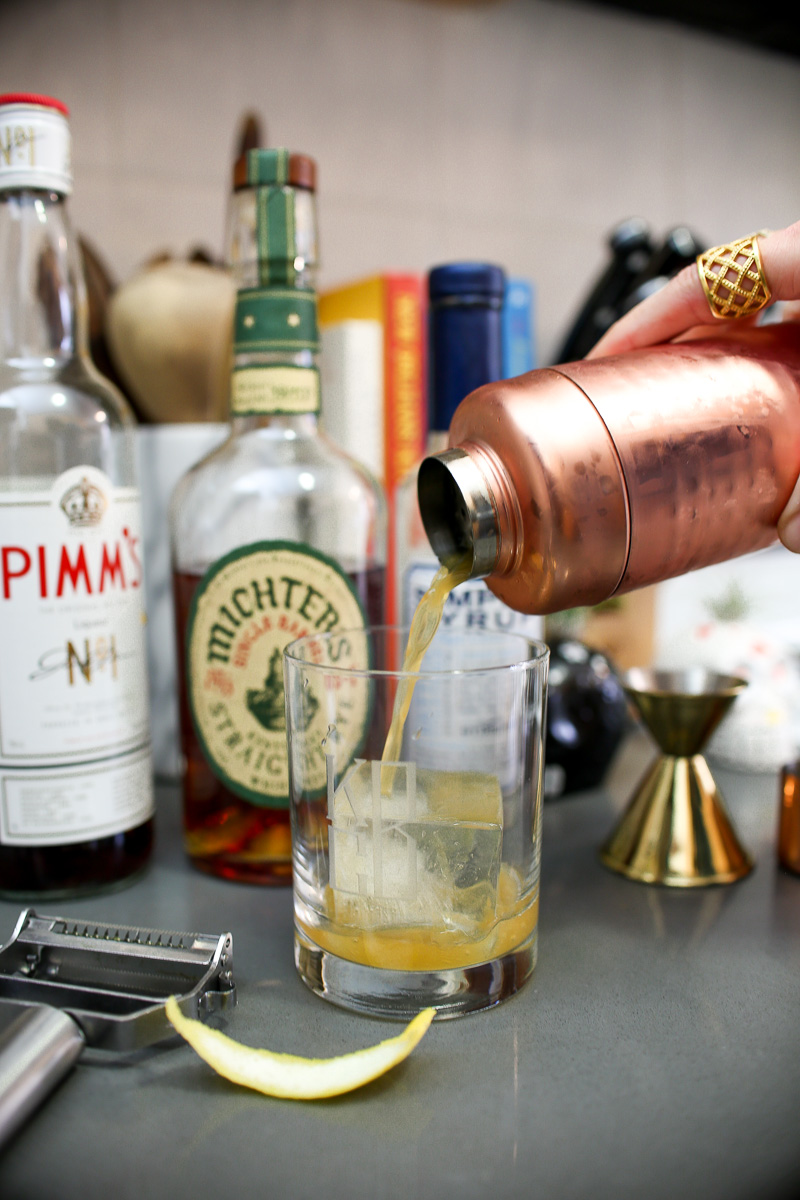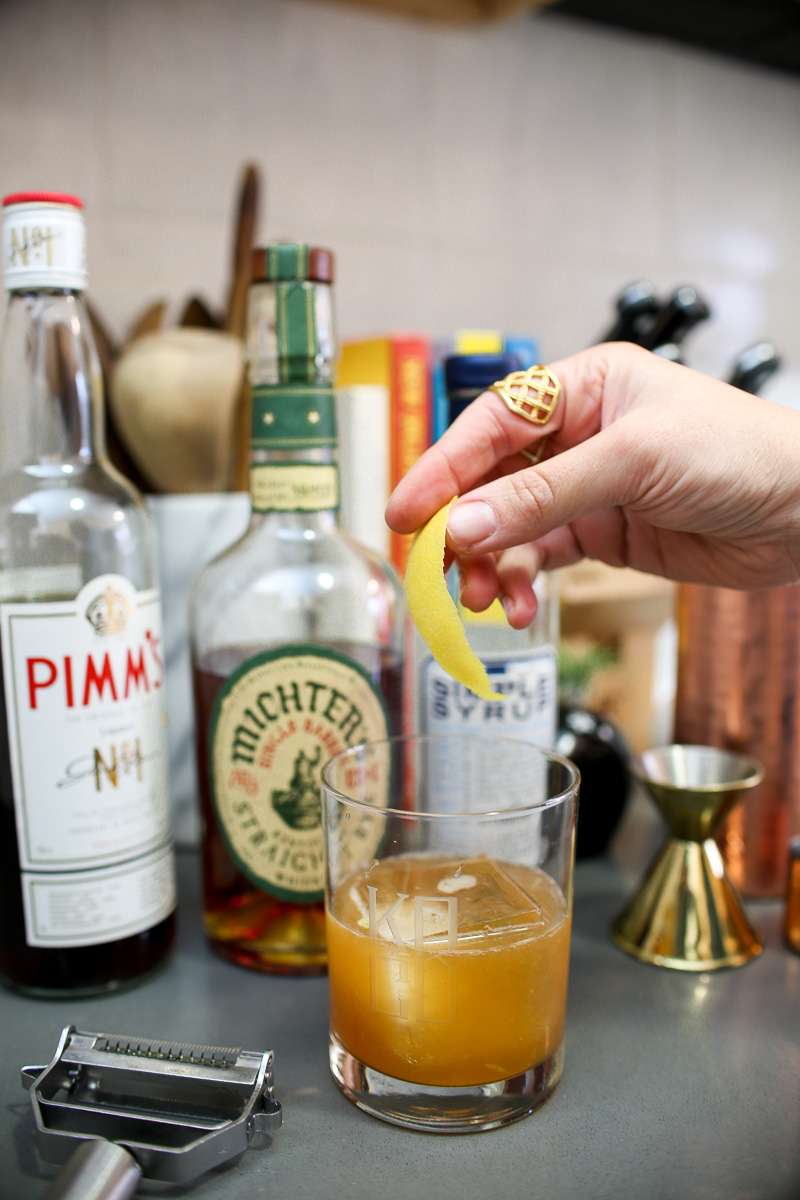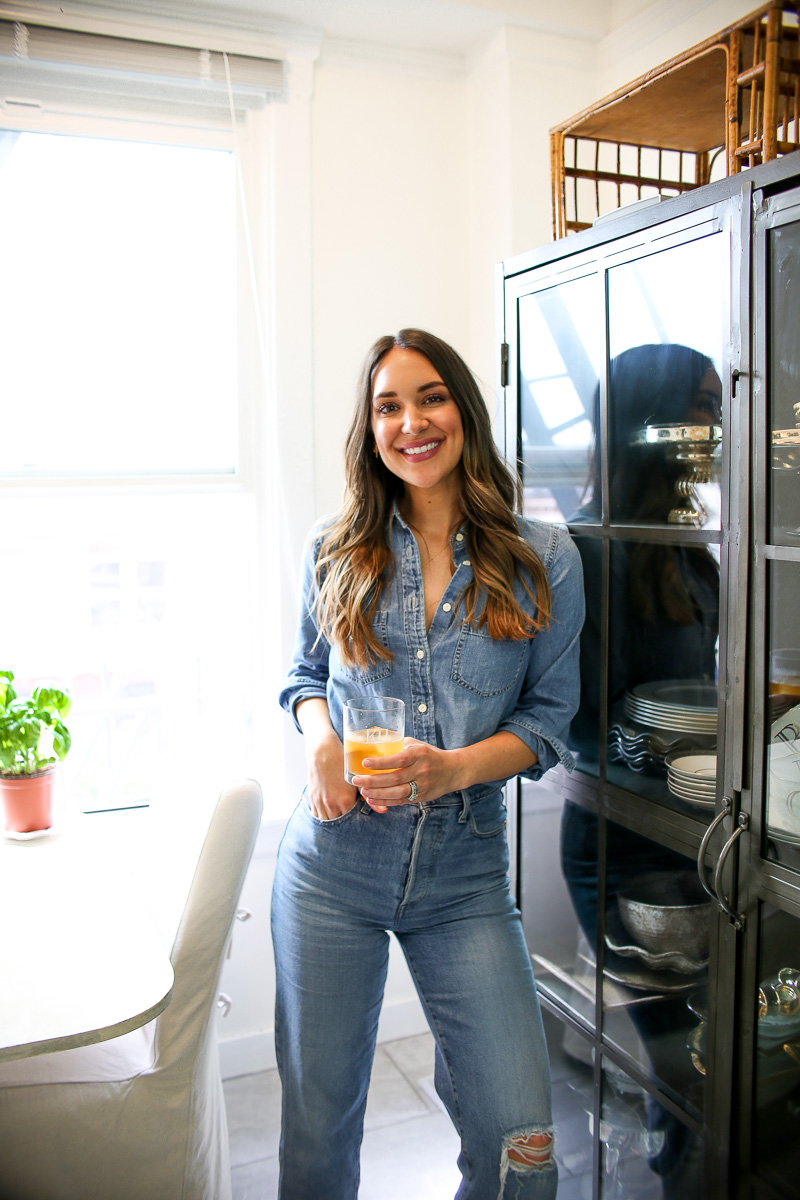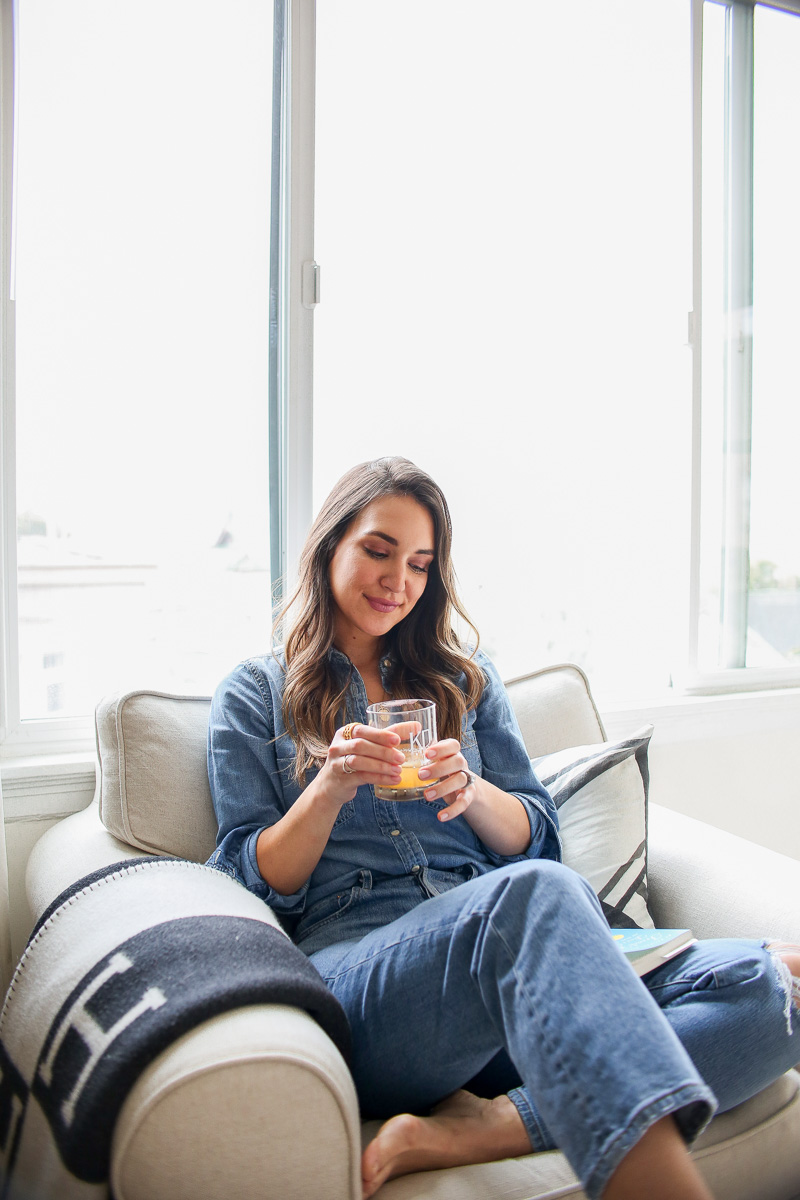 shirt | denim | necklace | index finger ring
Are you a cocktail gal or a whiskey drinker?  I'd love to hear your favorite beverage and/or liquor preference.  You can find more food & drink recipes here!  Thanks so much for reading and sharing – XO –