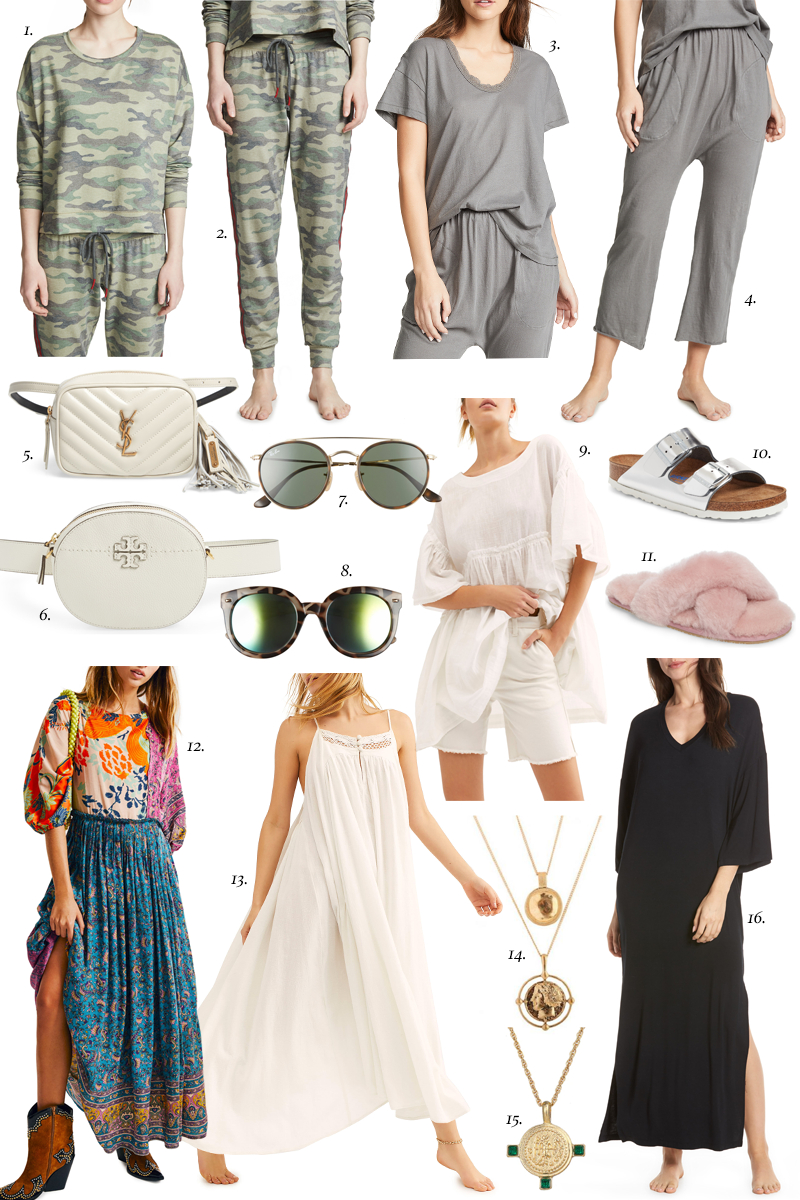 1 | 2 | 3 | 4 | 5 | 6 | 7 | 8 | 9 | 10 | 11 | 12 | 13 | 14 | 15 | 16
I'm writing this on an overcast day which means I'm feelin' all the cozy pieces.  I love the idea of this kaftan for summer with easy sandals, or you could cinch the waist with a belt bag.  This is pretty adorable for spring, summer and early football games, and this breezy maxi also comes in a super fun bright yellow.
San Francisco is pretty chilly year round, so I'm embarrassed to say that I work in sweats a lot of days.  Like… a lot of days.  But I try to style them in a way that doesn't feel embarrassing if someone knocks on the door or I'm walking Bailey.  This camo set is so cute and perfect for what I'm talking about.  Pair it with white sneakers and a trench and you are still both stylish and comfy.
I have loved these sunglasses so much over the past year, so I love this similar style that has a slight twist.  And this top is so cute with shorts or light wash denim jeans – love, love!
Tell me your favorite lounge-y piece.  I am honestly so often wearing these sweats with this sweatshirt.  Simple, cohesive, black – I'll wear the ankles rolled up and layer over a trench.  It's still a look!  Thanks so much for reading – XO –