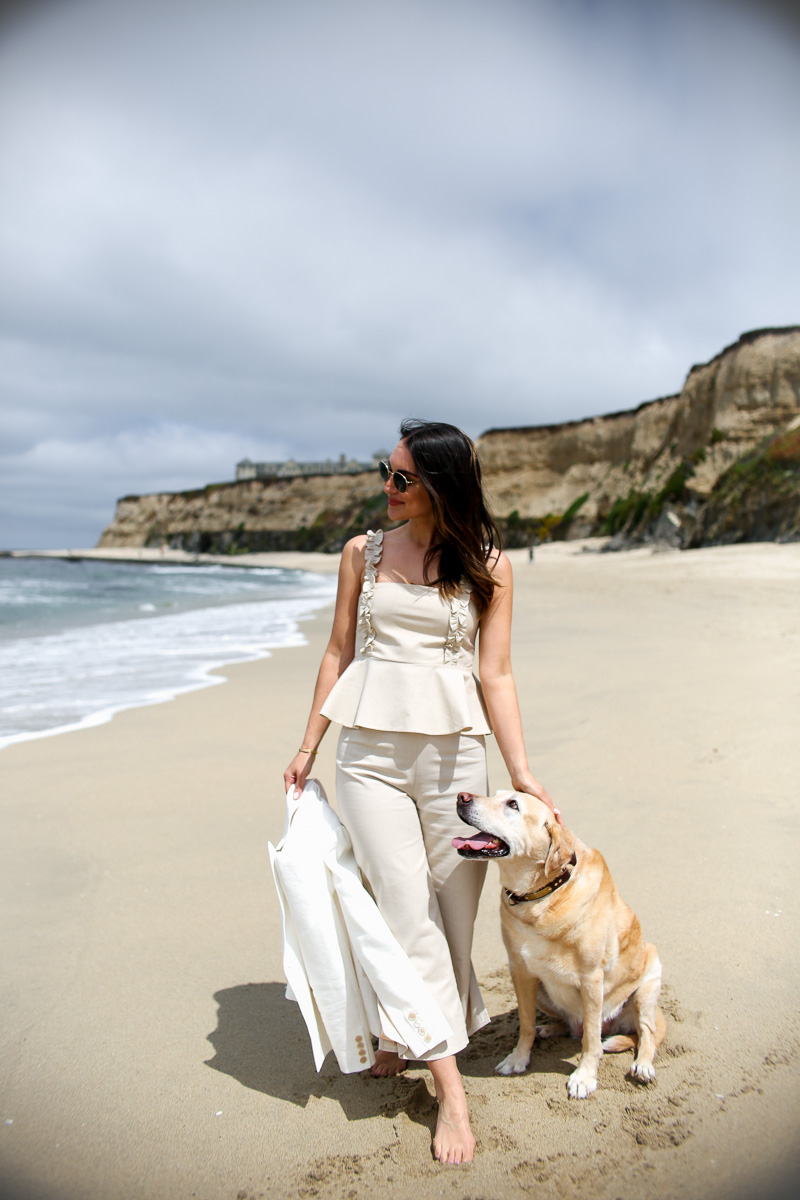 We spent the past weekend at the Ritz-Carlton in Half Moon Bay a little less than an hour from the city, and it was like entering another country.  It was quiet, peaceful, relaxing – all the the things you look for in a weekend getaway.  When we drove up, Christian was like, "are we in Scotland!?"  They even have a bagpiper who walks along the coastline before sunset!
The property is not only stunning, but also pet-friendly to dogs of all sizes!  I was surprised to see all kinds of dogs, big and small.  We don't usually bring Bailey with us on our vacations, but our dog sitter was traveling and because the hotel was so accommodating, we were able to bring her along.  They brought dog beds for her and a little bone toy, and I am certain she had the time of her life while she sat between us at the outdoor fire pit.
We had such a lovely time it was certainly sad to leave, but all the reason to go back and visit!  And on one of our walks on the beach, I happened to match the sand in this sand-colored linen set, so we were able to snap a few photos to share.  I love the ruffle and bow detail in the back – so cute together and as separates!  Now I realize I should have applied some self-tanner before this trip, so don't judge me (I'm loving this one right now)!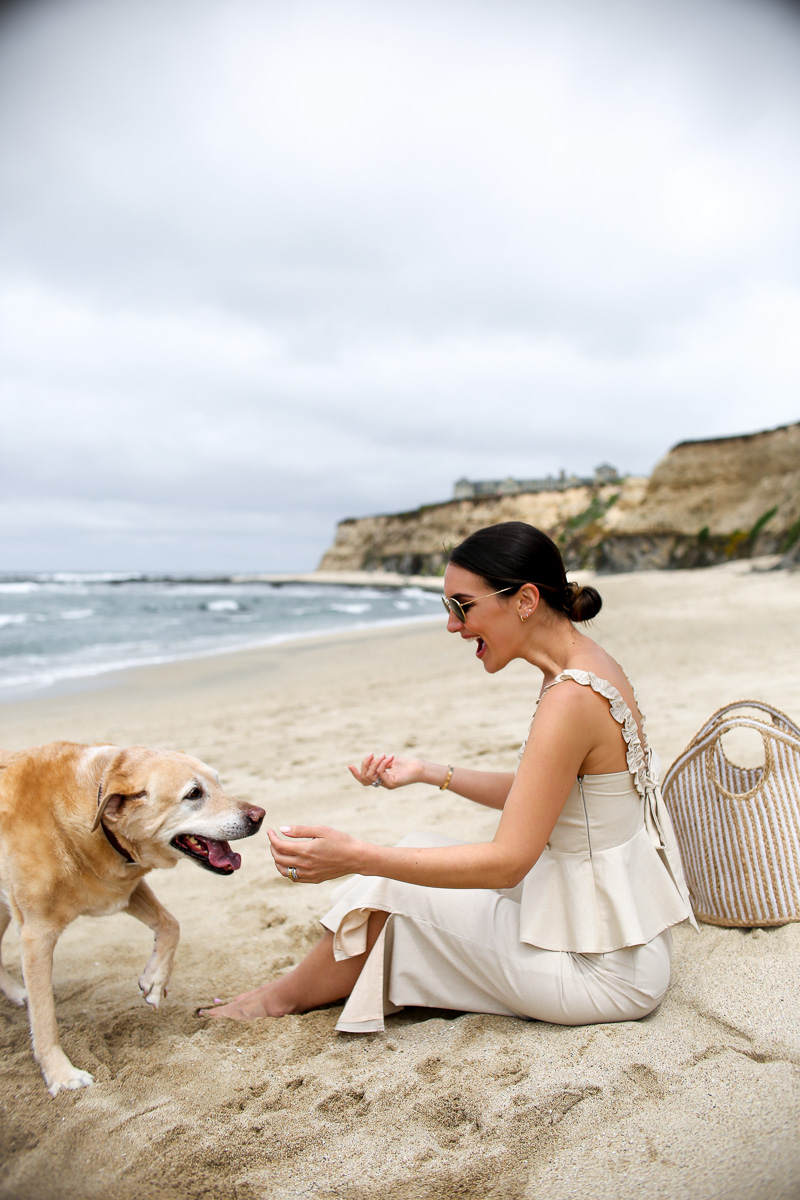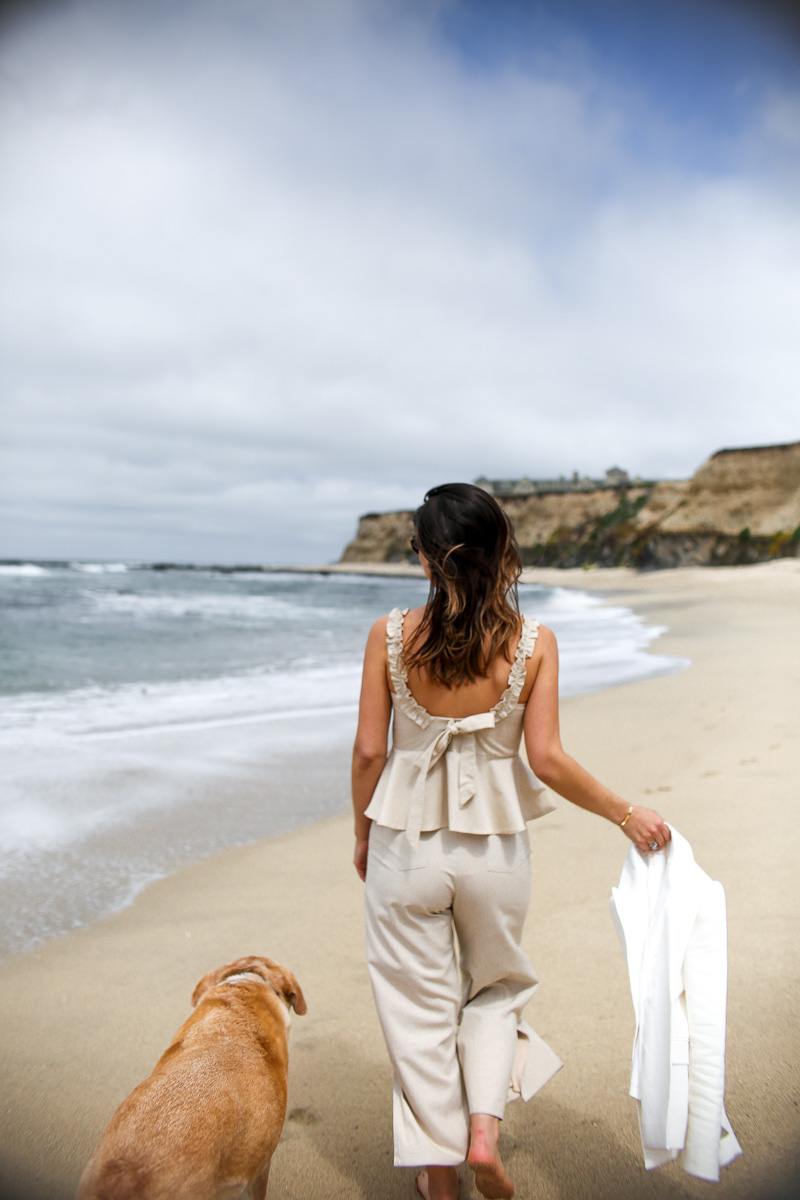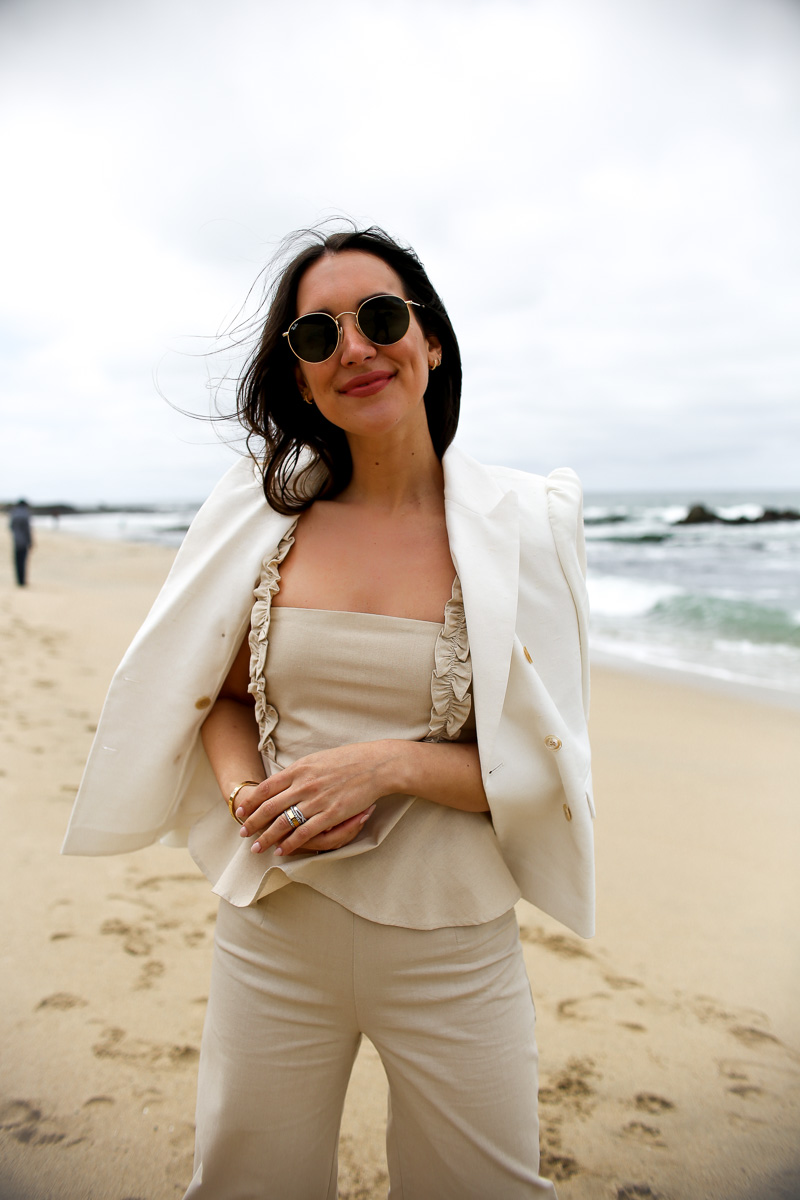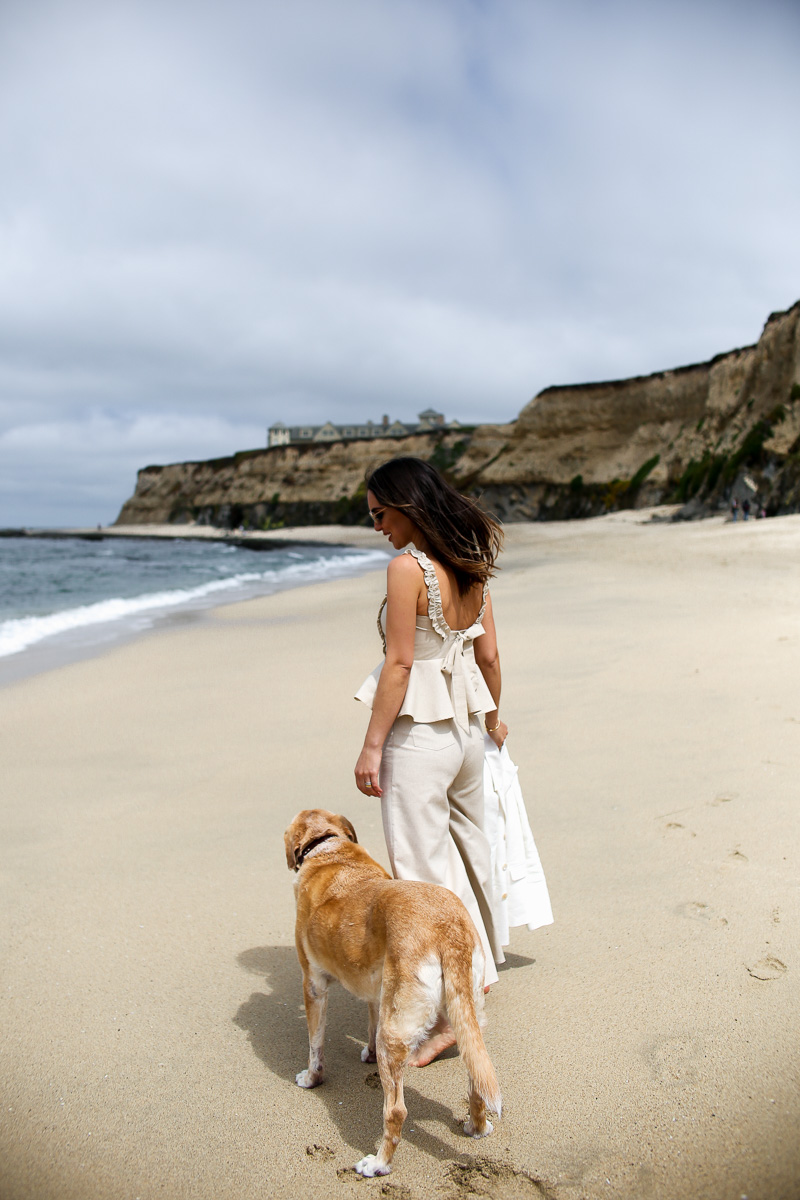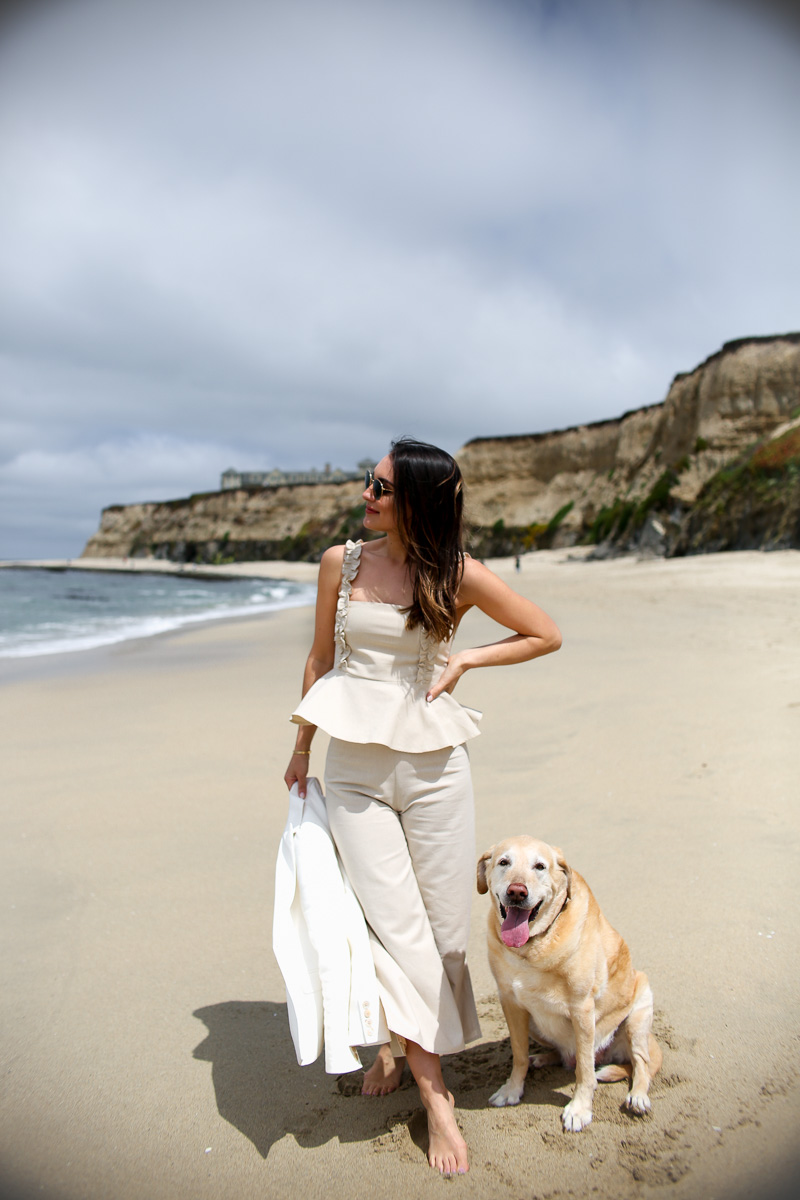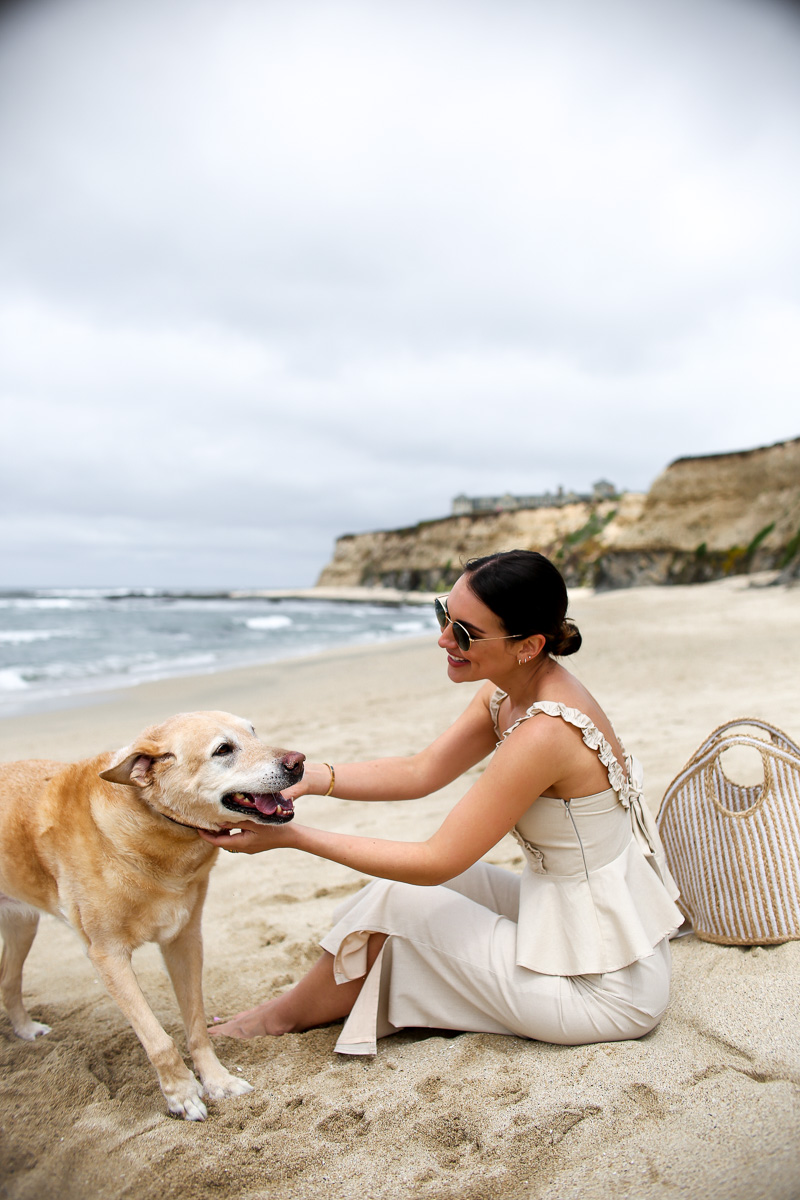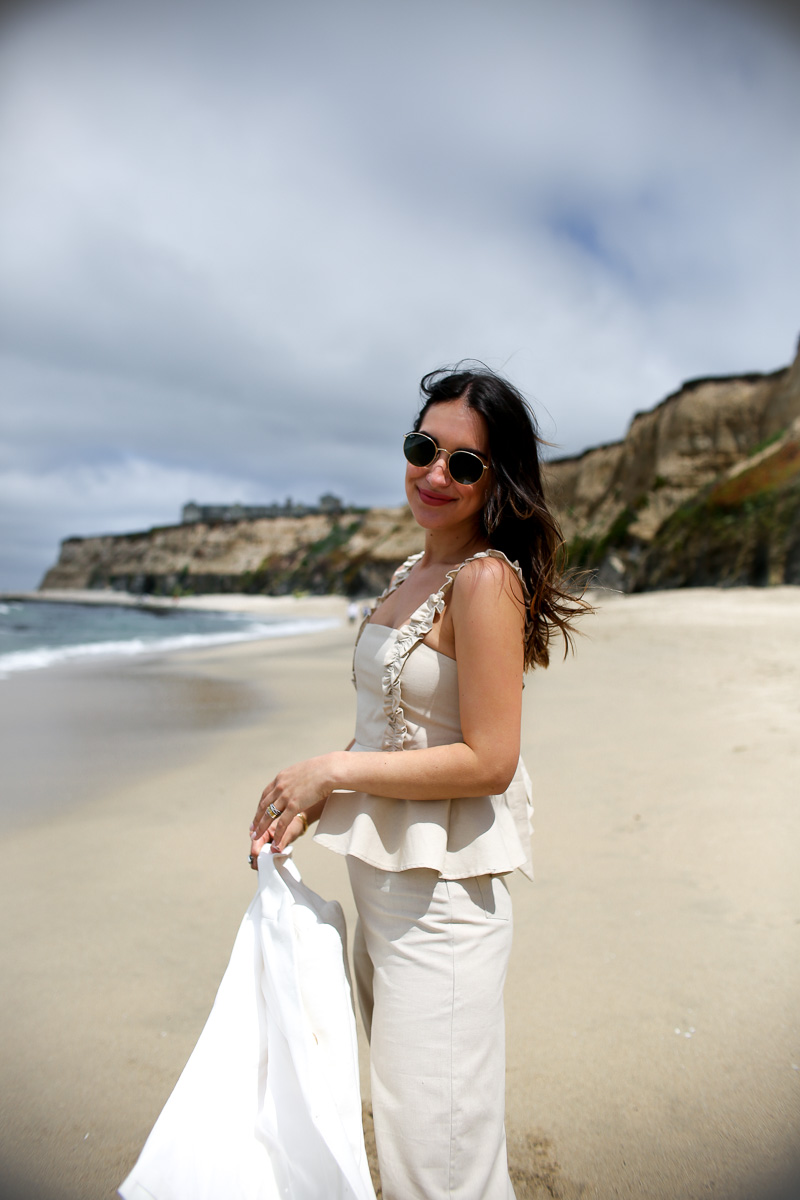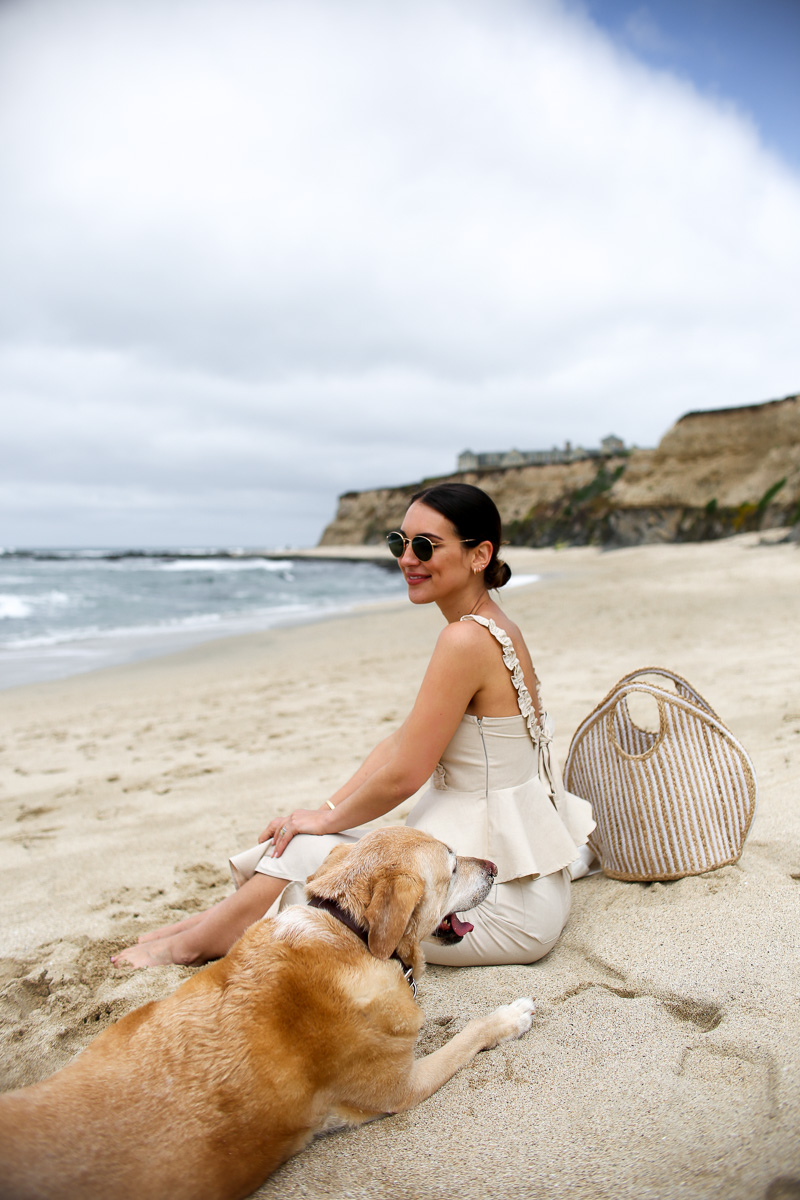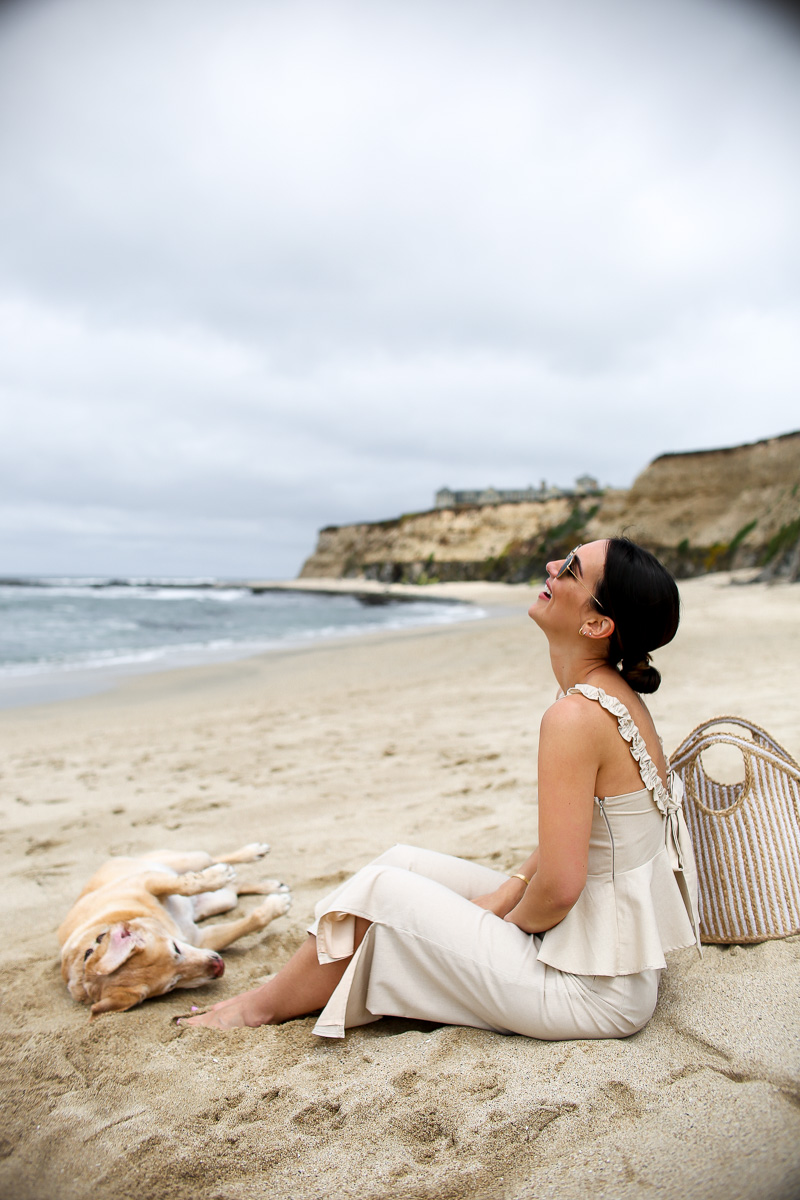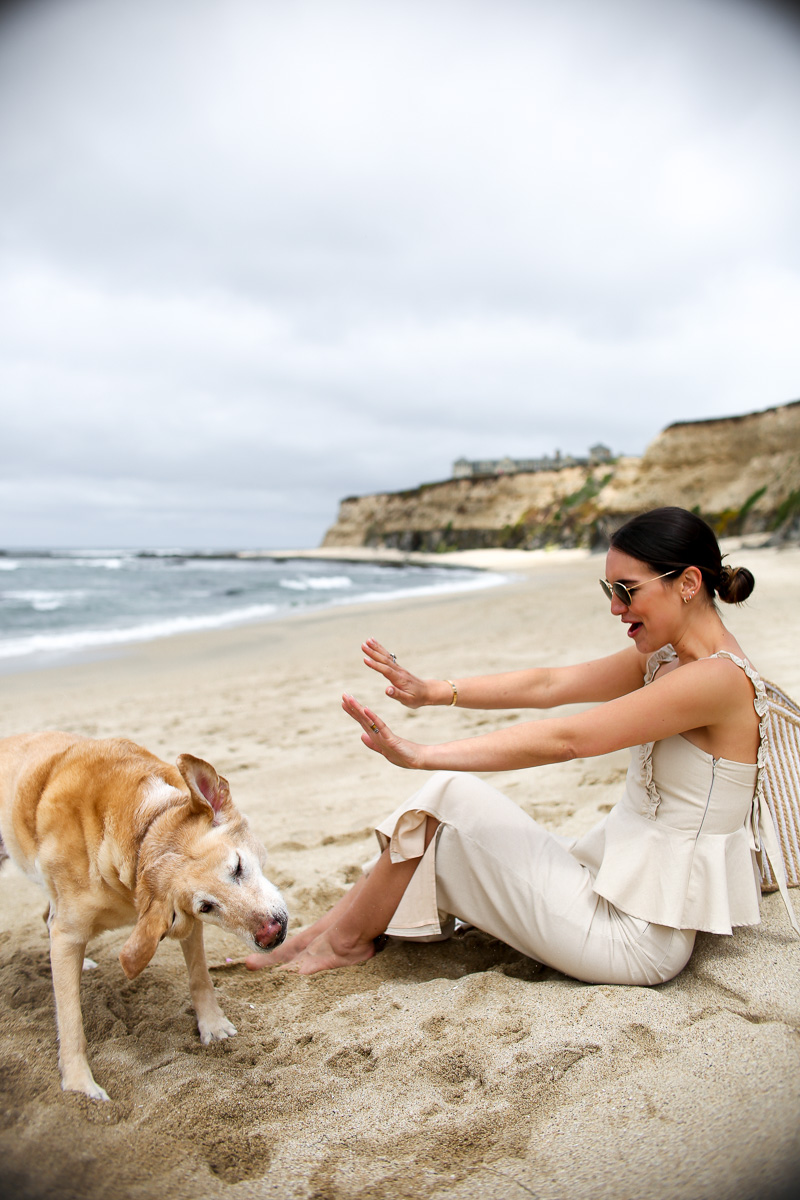 photos by Christian Barnes taken at Ritz-Carlton Half Moon Bay
top | pants, love this romper version | blazer – Rebecca Taylor (old), love this one and this one | bag, also love this one | sunglasses | mini huggie earrings
And then Bailey attempted to shake all of her salty sand all over me.  Good thing I was wearing sand-color, lab owners learn to decorate and dress in the color of their dog's fur.  This is not a lie!
Thanks so much for reading and more Half Moon Bay photos to come! XO –