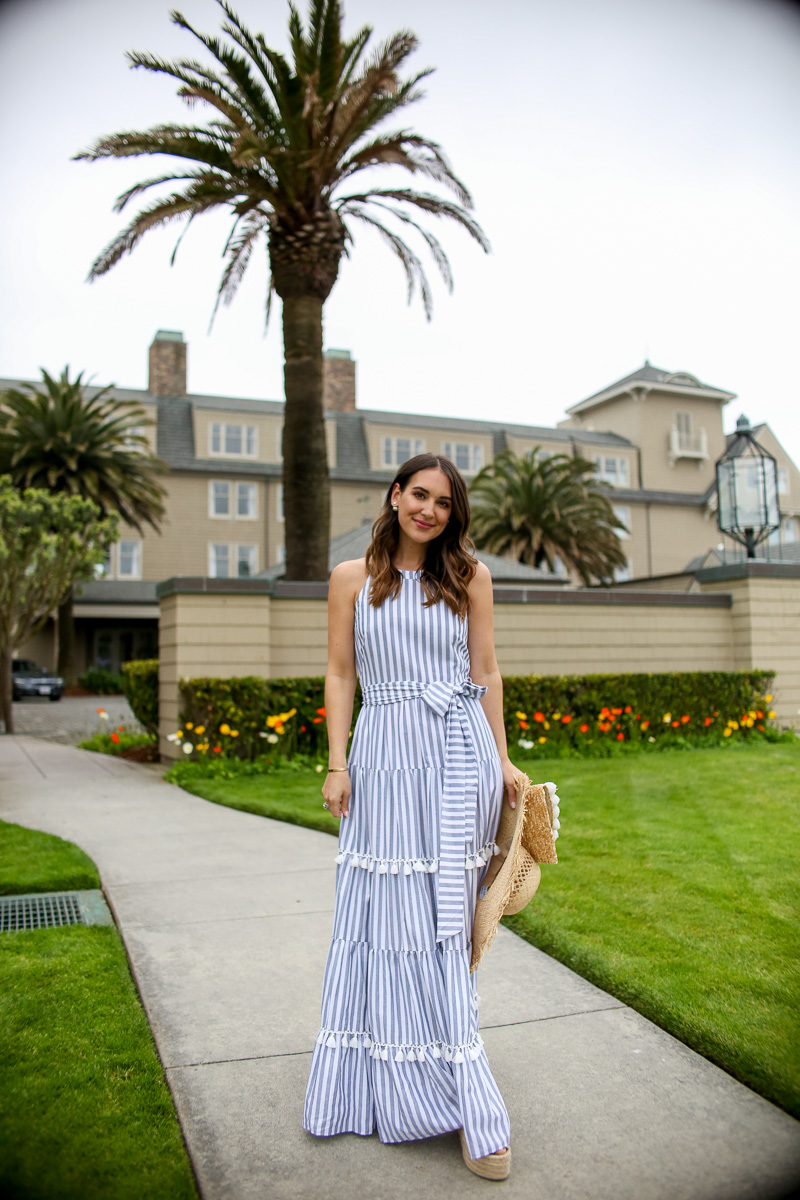 This dress has stripes, tassels, a bow-belted waist, ruffles, all the things – in my opinion, it's THE summer dress!  What it does require is a little tan so do yourself a favor that I didn't do and apply some of this before you style it up.
We snapped these photos during our stay in Half Moon Bay, and even though it was a little overcast, it didn't stop me from channeling some of our summer adventures we have ahead of us.  Bring. It. On.  Bronze me!
When it comes to preparing for a new season, there's no better place to snag the best of what's in season than Nordstrom.  They have so many fab maxi dresses and espadrilles right now – I linked some of my favorites below including this dress that is similar but different.  And this one… I mean, love.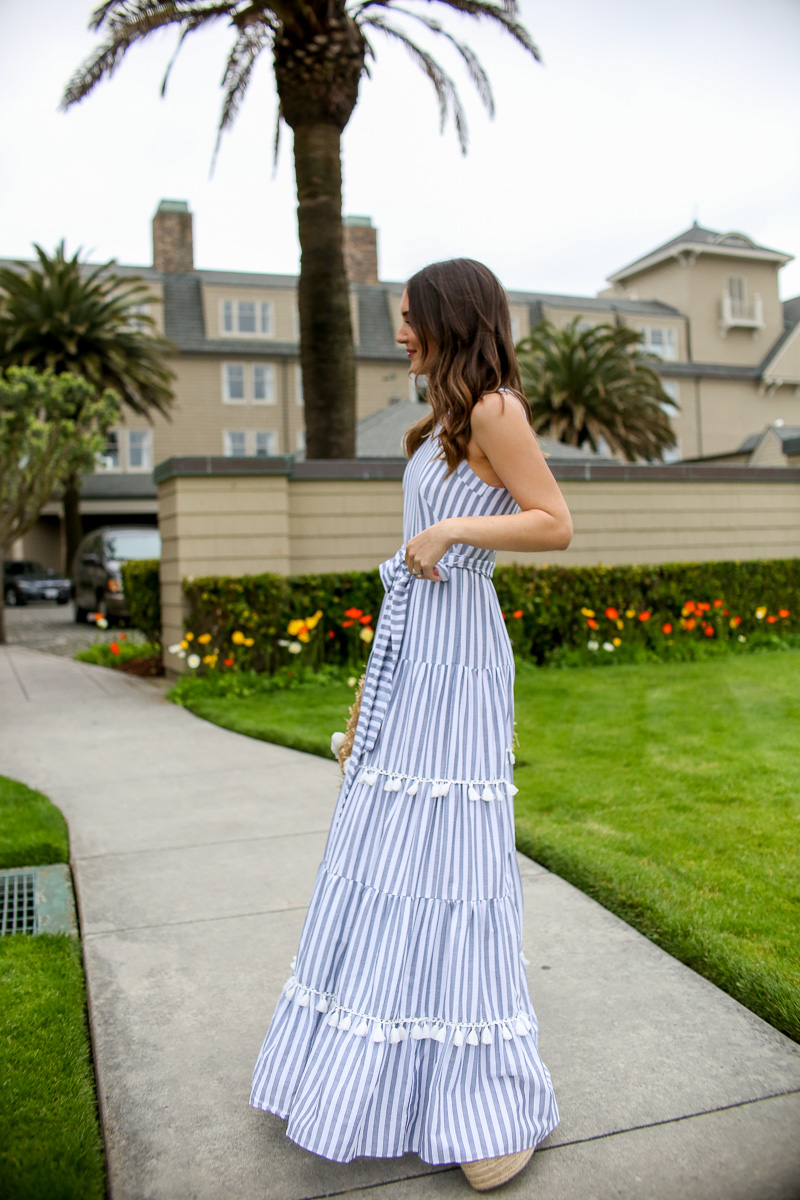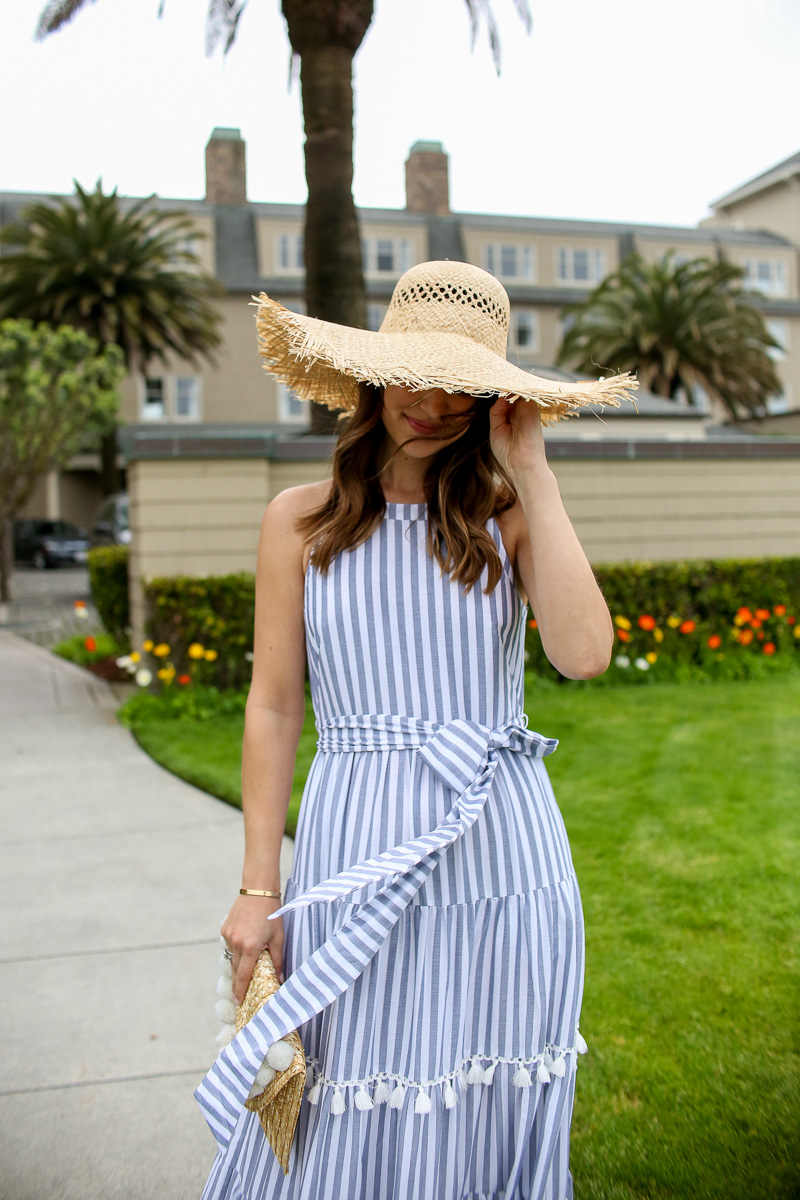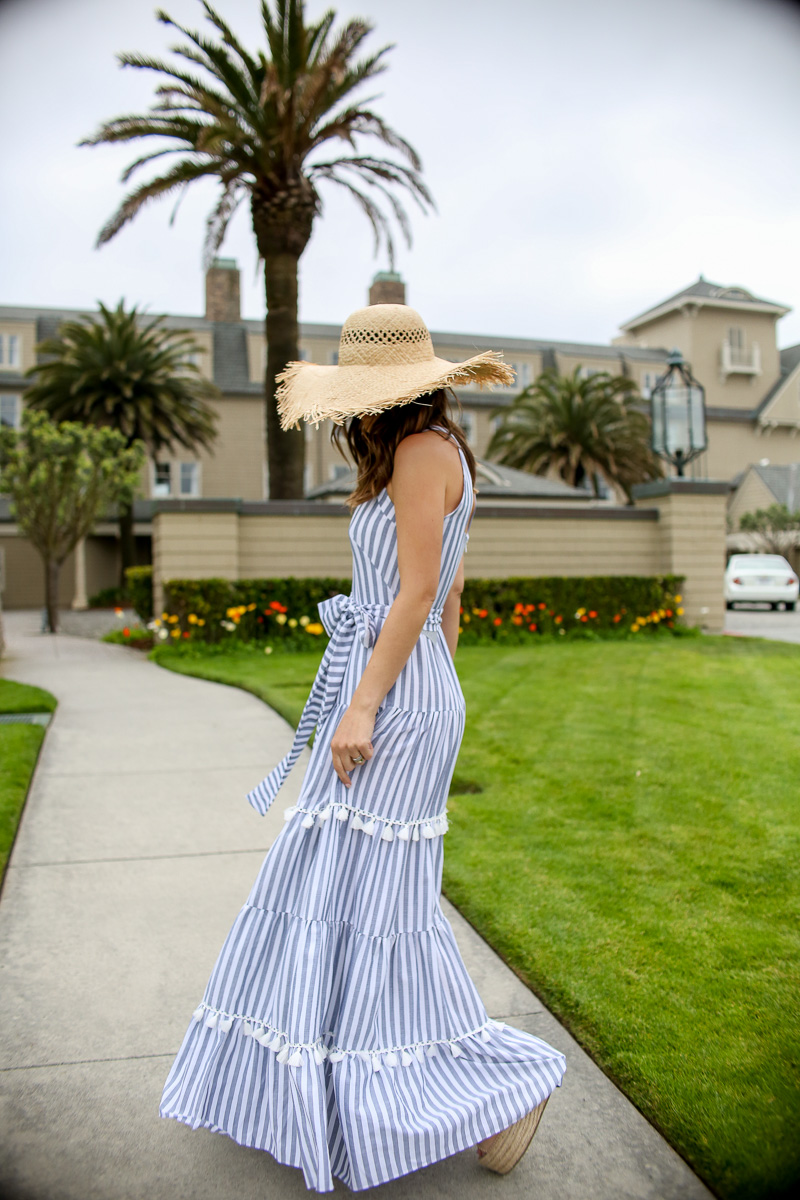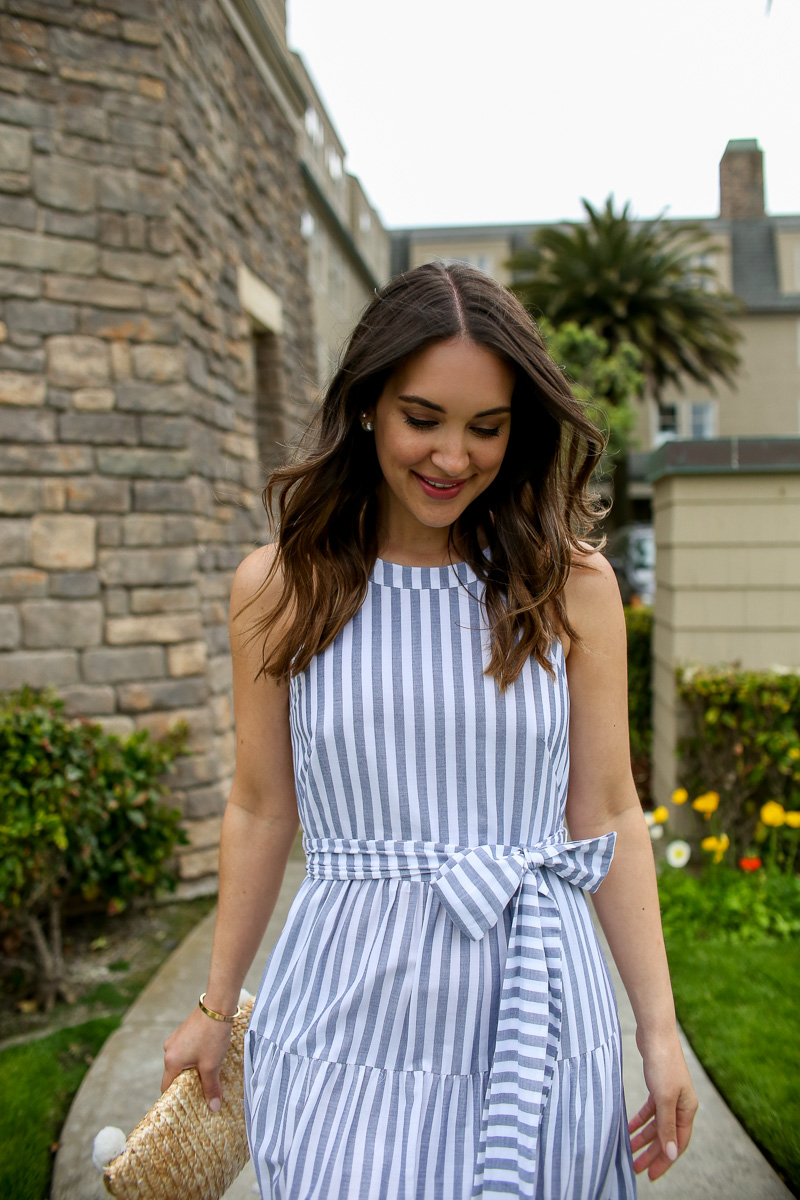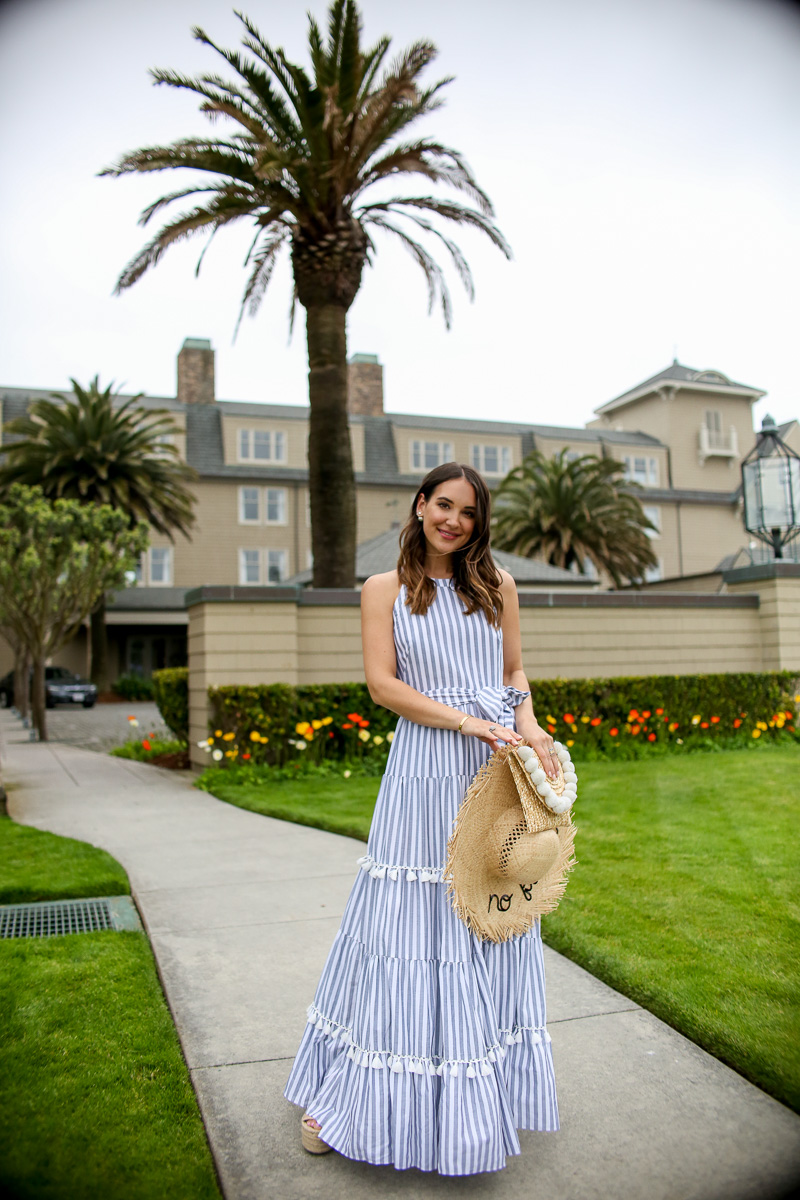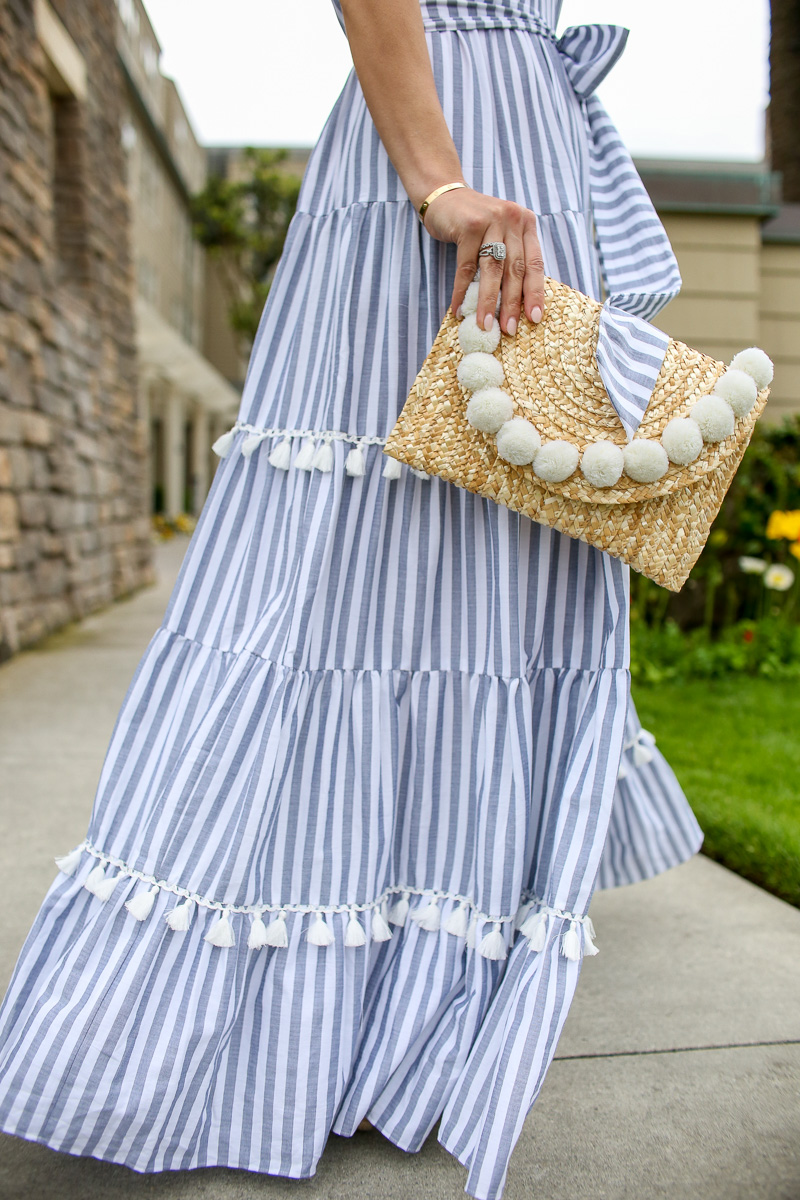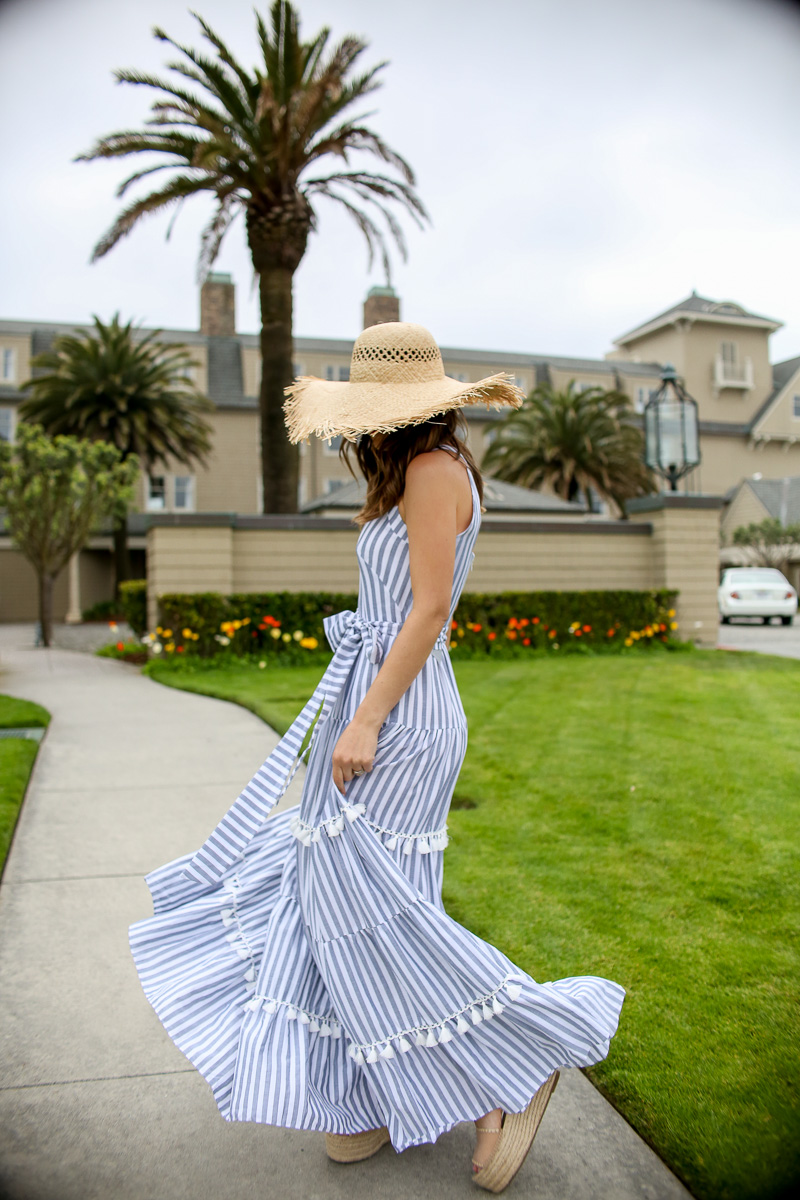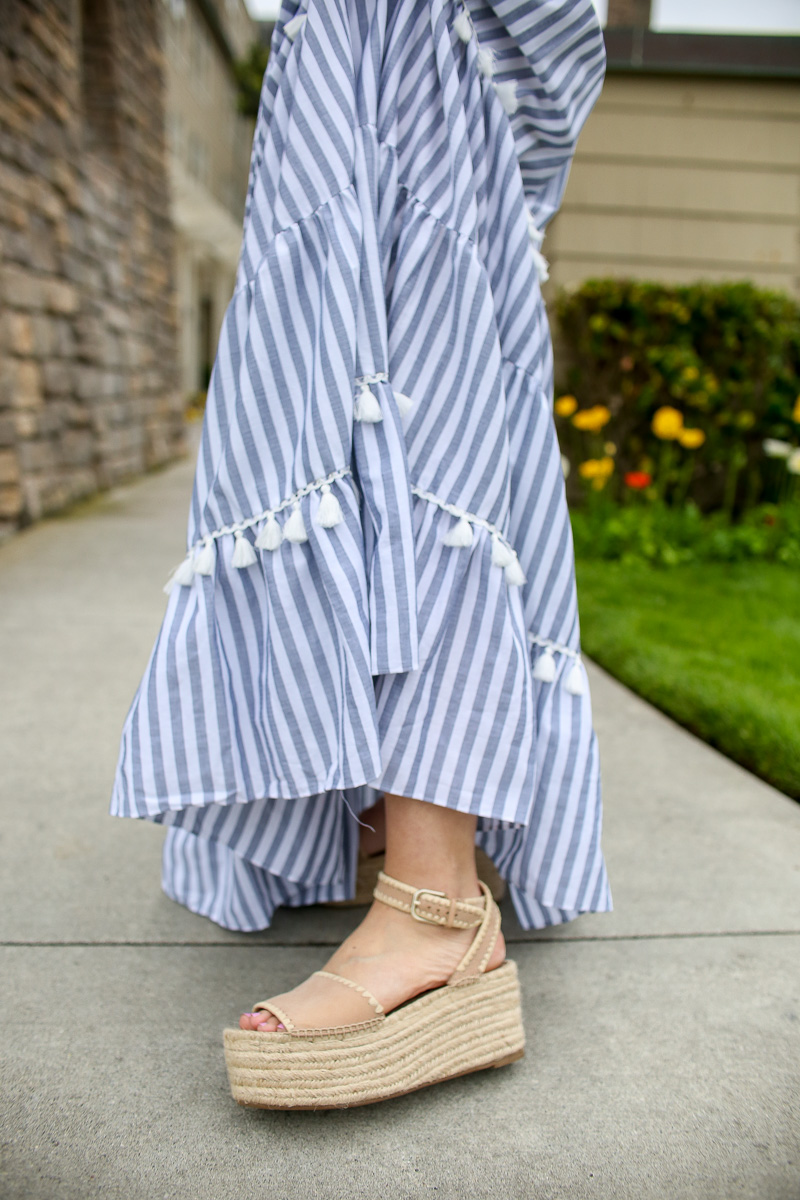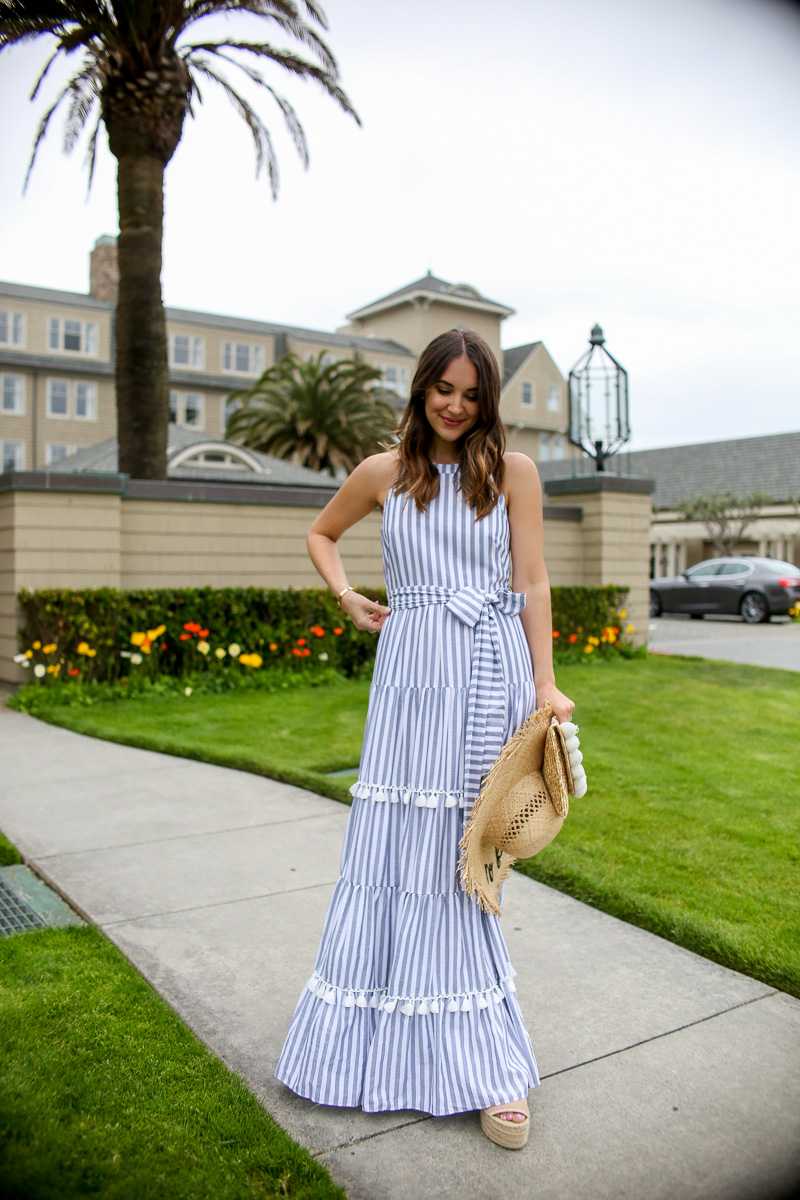 photos by Christian Barnes at Ritz-Carlton Half Moon Bay
dress (runs TTS) – also love this one and this one | similar espadrilles here and here | similar bag, also love this one and this one | similar hat here and triple love this one and this one | earrings
Are you looking toward summer travels yet? Maxi dresses are usually my go-to when it comes to staying cool in warm weather, comfortable and feeling stylish.  I think they can't be beat!  Thanks so much for reading – XO –
brought to you by Nordstrom