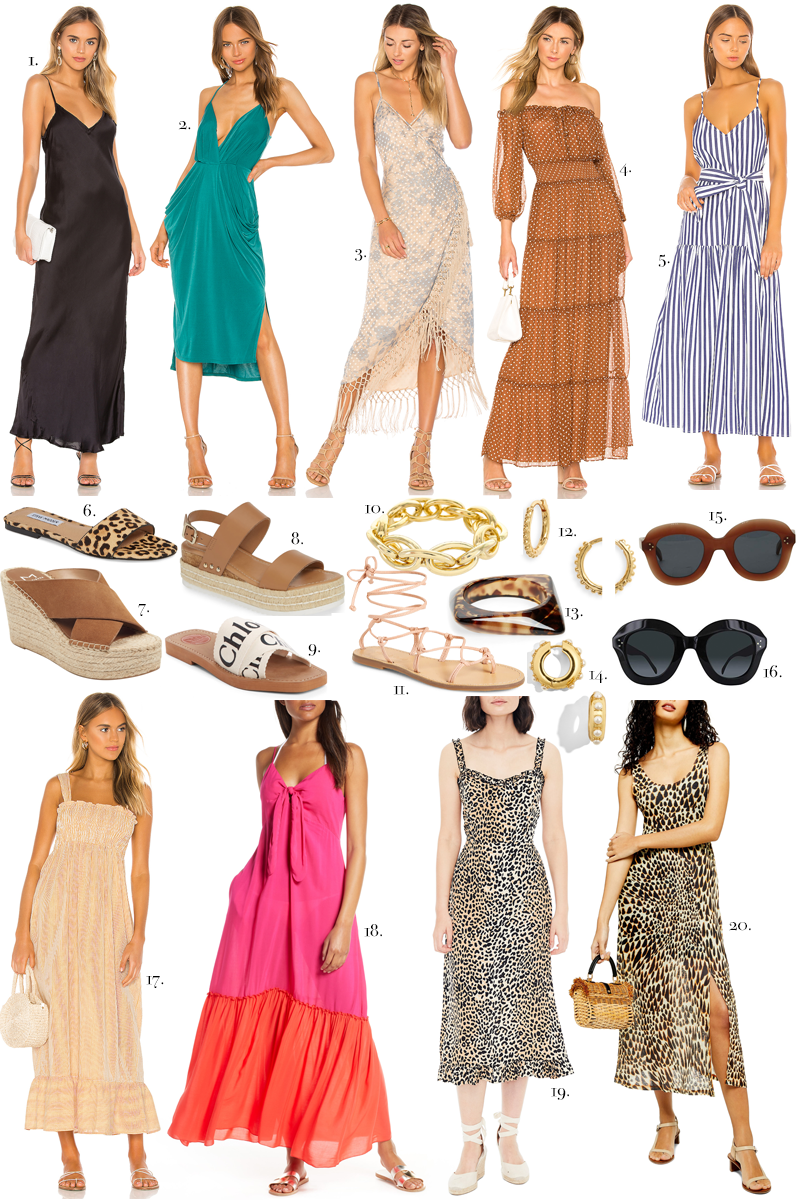 1 | 2 | 3 | 4 | 5 | 6 | 7 | 8 | 9 | 10 | 11 | 12 | 13 | 14 | 15 | 16 | 17 | 18 | 19 | 20
I am trying to get back in the swing of things now that the cross-country move and house closing is behind me, so I wanted to kick it off with a classic wish list!  The weather is warmer in the South, so dress season is finally in full-force and I am HERE. FOR. IT.
I wanted to round up some of my favorite midi and maxi dresses for the season including everything from pieces you can dress up with heels to pieces that would look best with flats.  And the best part about a dress like this or this?  Throw a leather jacket or blazer over it, and it can easily take you into fall.
I've been wearing these sunglasses on my drive, and have gotten so many questions from those of you who love them too!  I think it's always fun to mix in a fun color in a pair of glasses, and I was a sucker for these with the thick frame.  So cute.
I've been keeping my eye on the Nordstrom Anniversary Sale which is coming up in mid-July, so I'm crossing my fingers there will be more great deals this year!  Let me know if there are any wish list themes you guys would like to see in the weeks ahead.  Thank you so much for reading! XO –