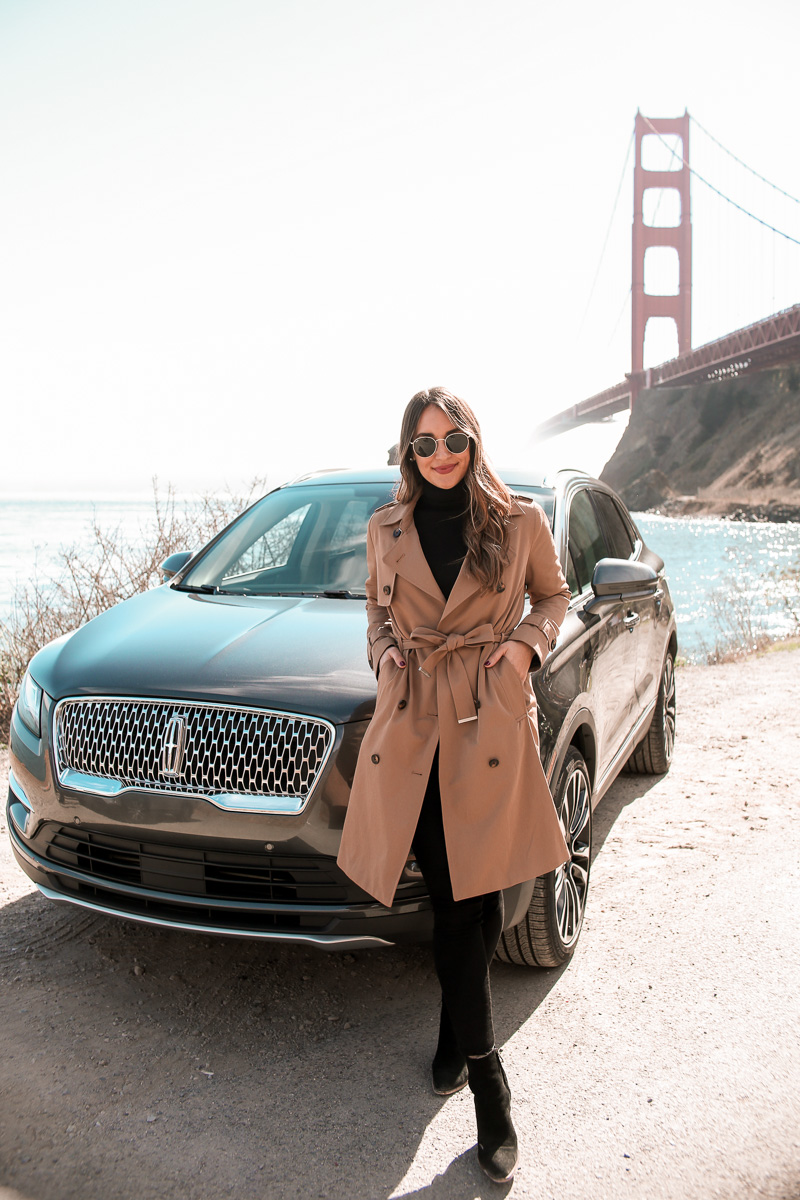 After last week's drive from San Francisco to Georgia, I was so surprised at how many of you either have done the same thing for a move or have one coming up!  I know it can feel daunting when you have it ahead of you, especially if you're planning on traveling alone.  But after seeing so many questions I thought I would compile my most helpful tips that might prove to be a resource to any of you doing the same!
TIPS FOR DRIVING CROSS-COUNTRY SOLO (or with someone!)
Have your car checked out.  We paid to have the tires, fluids, engine, etc. checked out before the drive.  It wasn't inexpensive, but I felt so much more confident knowing that the car was in good shape.  If your car breaks down on the side of the road in New Mexico… it's going to be a lot more annoying that just investing in it upfront.
Find Friends App.  Have a family member or close friend that can track you on their phone on the Find Friends App (or Life360, whatever tracking situation you want to use).  Christian and my mom were both tracking me and knew when I was a gas station or stuck in traffic and so on.  It does make you feel like if you were stranded on the side of the road someone might also be calling for help in addition to yourself!
Pack a Gallon of Water.  You never know what could happen and if you're in the desert in the summer… at least you know you'll have water.
Snacks.  This is a no brainer, but having some fruit and granola bars in your car is always a good idea.  Along with a roll of paper towels and some wet wipes and/or hand sanitizer.
You can ALWAYS call 911, even if your phone says it has no service.  As long as you have battery power and can reach a signal, the phone can connect to 911.  They legally have to answer ,so that's some security.
Phone Charger.  That being said, make sure you have a reliable phone charger (duh), and I would highly recommend this cell phone dock for following directions.
AAA!  I've always had AAA since we've lived in California because Christian is completely unavailable when operating.  It's saved me multiple times.  I had it for this cross-country drive, but should you not be able to reach them for some reason or you don't have AAA, the local police department of whatever town you're in will come help you if you are stranded for some reason.
Download FREE podcasts or pay for Audible books.  I loaded up on both and you can check out all of my podcast recommendations in three blog posts I've put together here, here and here.  Also your public library may be able to provide free audiobooks you can check out!
Cracker Barrel also offers books but I believe they charge so you might just want to buy on Audible, whichever works for you.
Tips for pet-friendly hotels!  Christian selected my hotels for me based on what kind of time I was making on the road.  Since I was traveling solo with Lula (our elderly tripawd rescue cat), it was most important to us that the hotels were pet-friendly and in safe areas.
There is BringFido.com, but Christian uses TripAdvisor and sets a filter for pet-friendly.  The key is to find the hotel chains that are pet-friendly.  A LOT of Marriott hotels allow pets (most will charge a $25-$35 fee), including most Springhill Suites. Most Holiday Inn Express locations also allow pets.  Then you can try to stay within those same hotels within the chain.
My last tip on this would be to then check GoogleMaps and see what is around the hotel.  Is it motels and gas stations?  Or other hotels like Doubletree, Sheratons and a Home Depot?  It will give you a feel for perhaps the area you choose so you can know what to expect and where you'll be most comfortable.
Select hotels with continental breakfasts.  This may sound trivial, but for the nights I was staying in hotels off the interstate, they both happened to have free continental breakfasts.  I didn't think much about it, but after the fact I realized it saved me a ton of time.  It allowed me to fill up my water bottles with cold water, get a coffee for the road and hot breakfast and take a couple pieces of fruit.  Major time saver!
Buy Bug & Tar Spray.  For after your drive, you're going to murder about 1200 bugs.  A car wash isn't strong enough to scrub those bad boys off!  My parents have this spray they used on my car, and it's great.  You just spray it on your bumper and rearview windows, let it sit and then wash it off with a hose.  WAY easier than what I tried to do over time getting them off on my cross-country drive from MS to CA six years ago.
If you have elected on this same kind of cross-country journey and have any tips to add, I would love to hear them so I can keep this list updated and a resource for other girls!  Thank you so much for reading and sharing – XO –