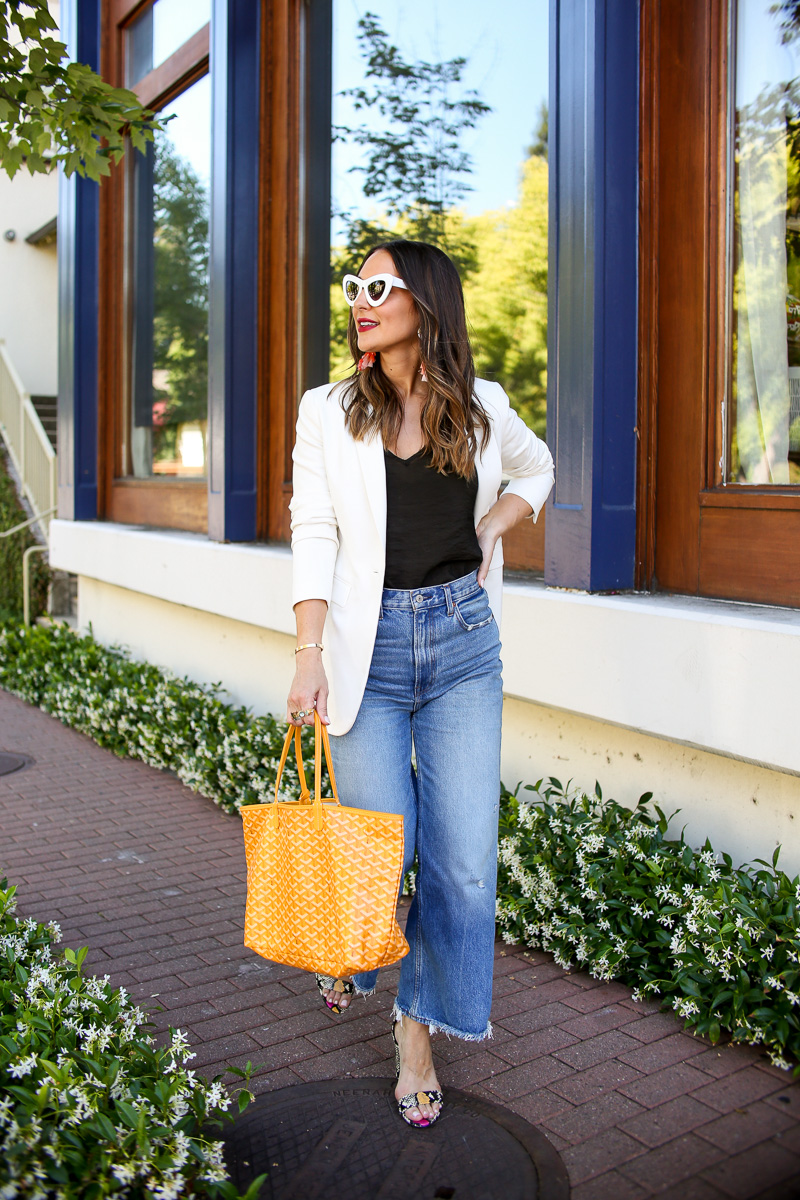 I shared a sneak peek of this look last week on Instagram here, but I felt like it was such a simple look to recreate that I also wanted to share it on the blog!
When it comes to adding designer bags to my collection, I usually aim for neutral colors.  However, sometimes it is really fun to use your splurge as an opportunity for a fun statement piece.  Years ago I snagged a pink velvet Prada Cahier bag on Black Friday.  I've been so surprised at how much I gravitate toward that bold, colorful statement bag, that it made me more comfortable splurging on a colorful piece here and there.
Then I added this bright red YSL nano to my closet, and I wear it all the time.  Maybe this occasional pop of color thing is way more cost-per-wear friendly that I thought!
I found this bright clementine Goyard PM tote on StockX.com, and I think it's going to be such a fun piece for spring and summer.  It photographs more yellow but in person it reminds me of the clementine shade of Veuve Clicquot if you get my drift.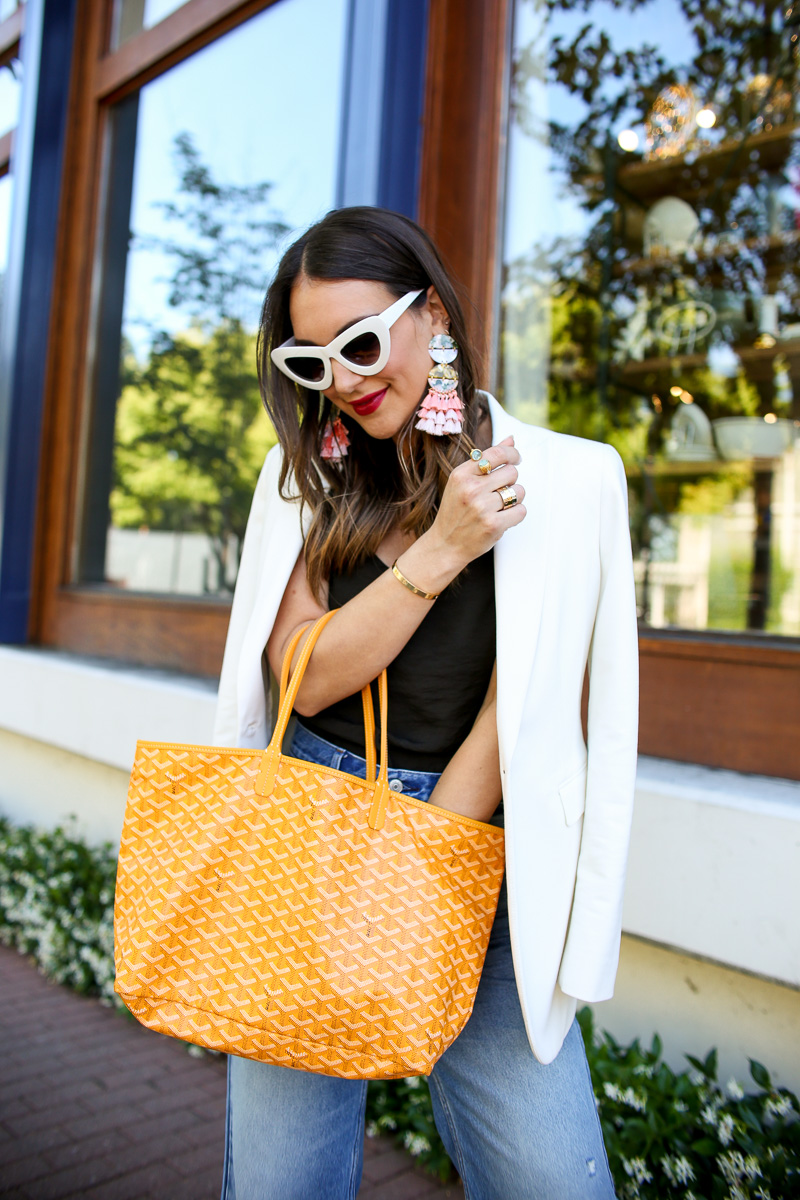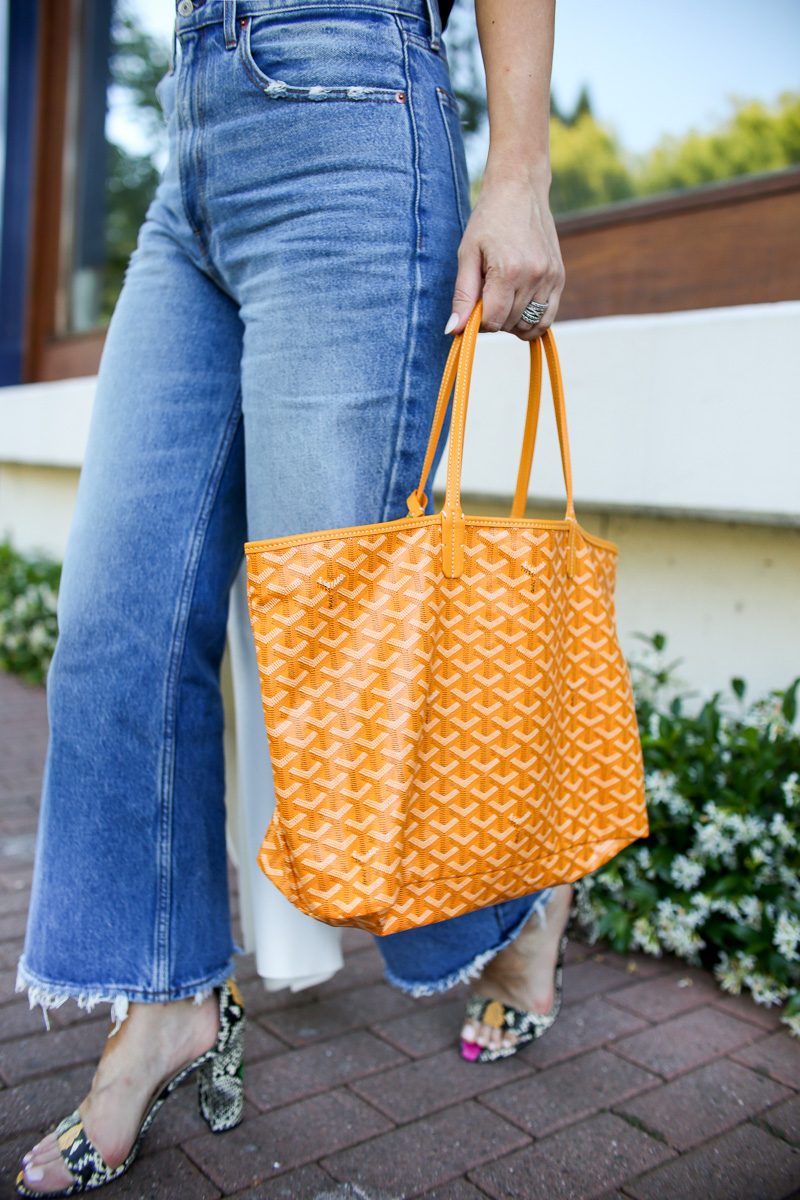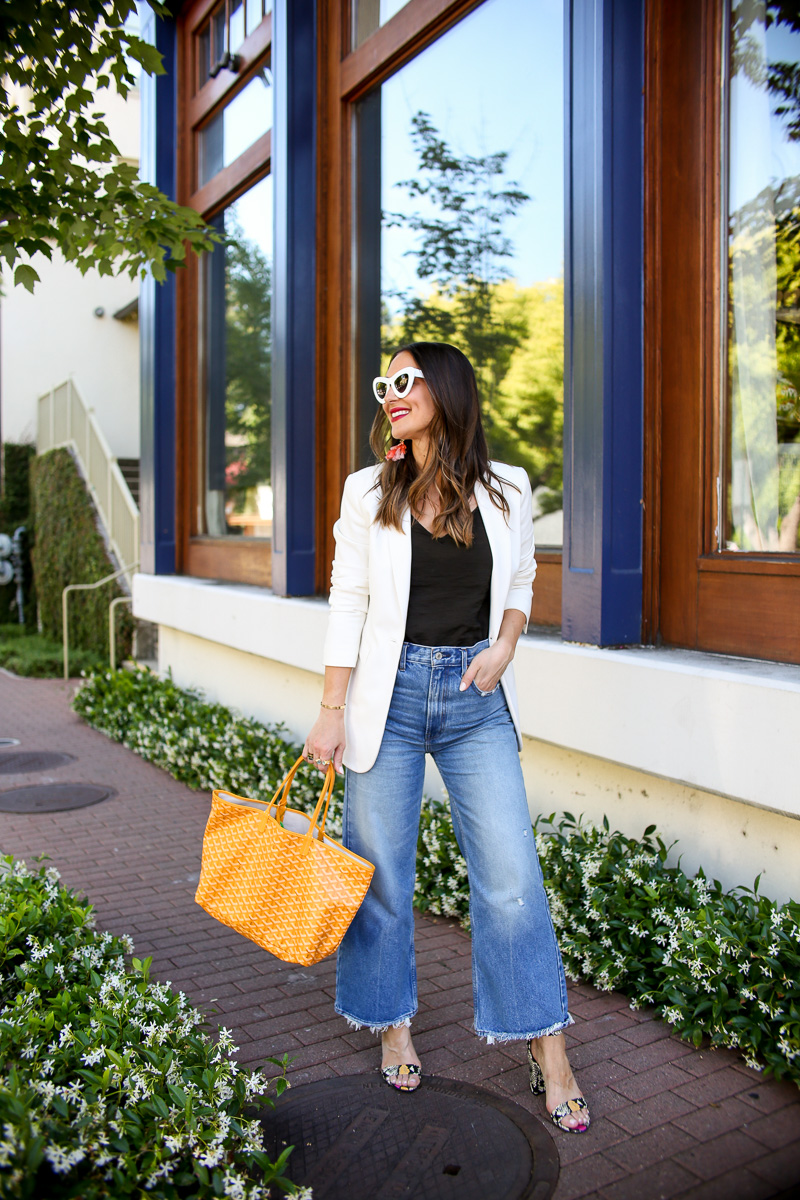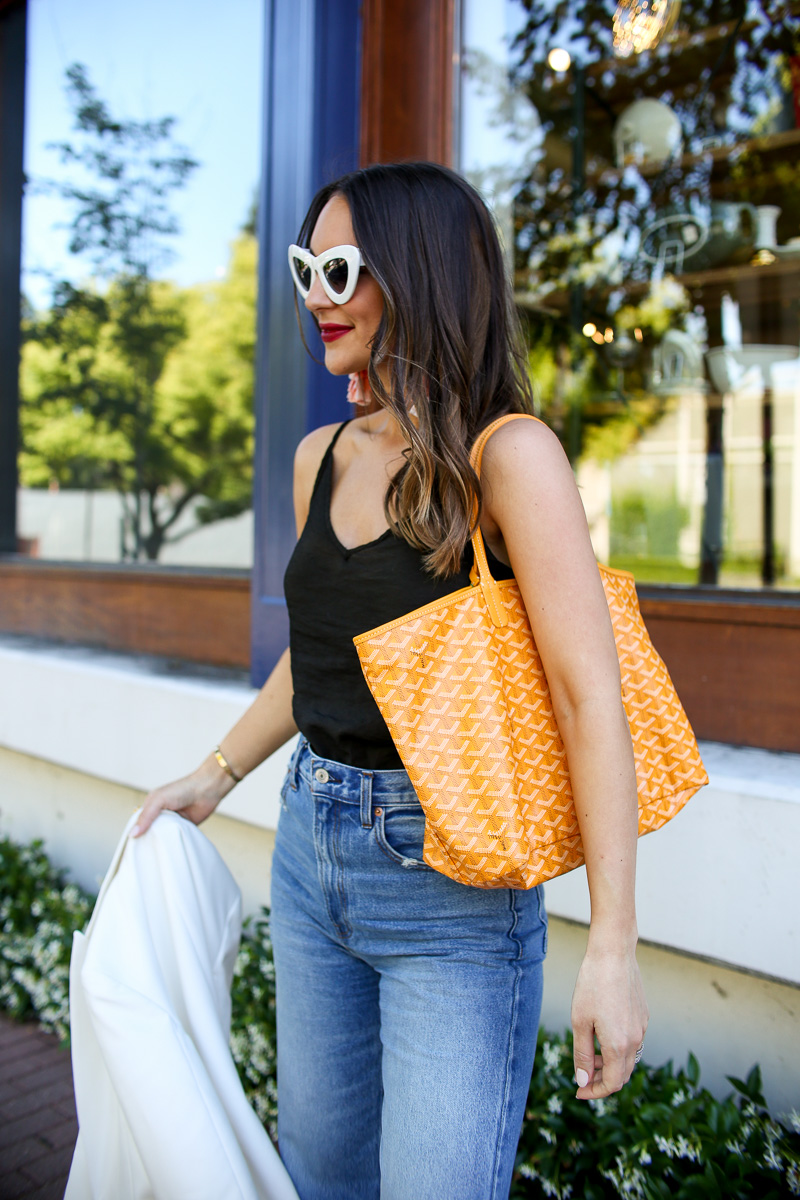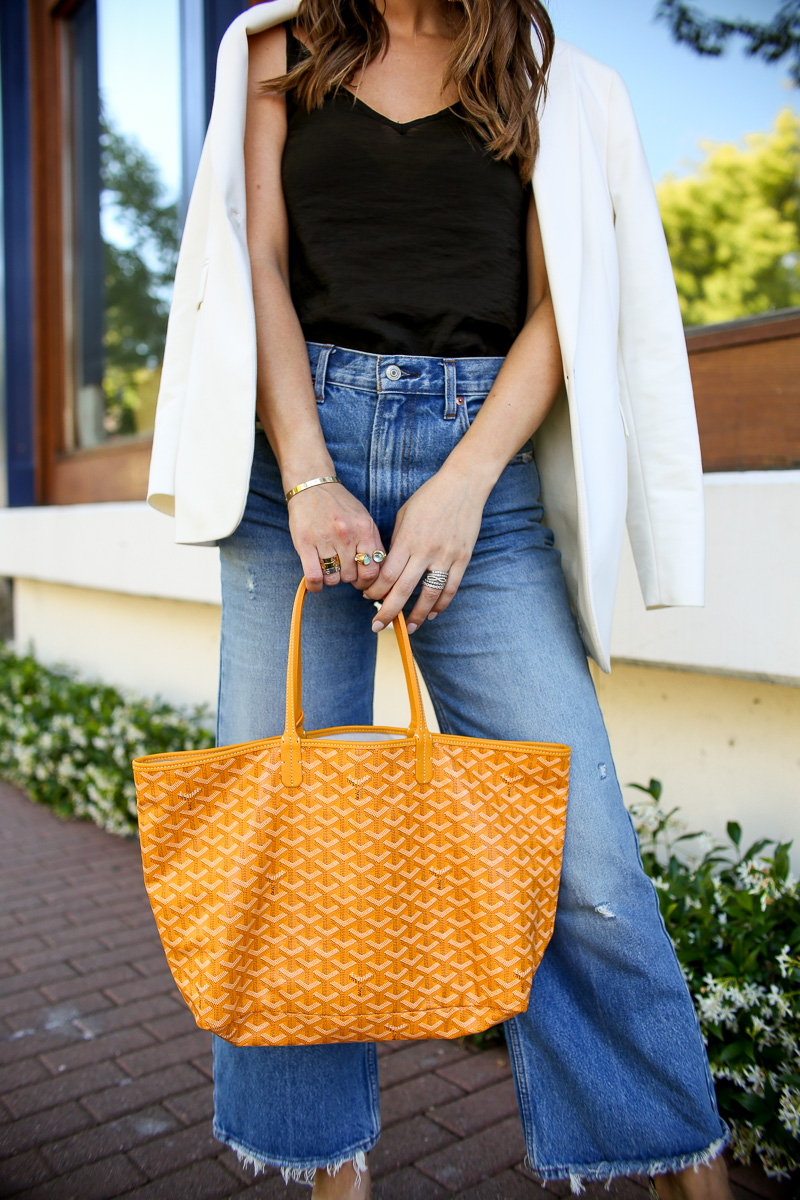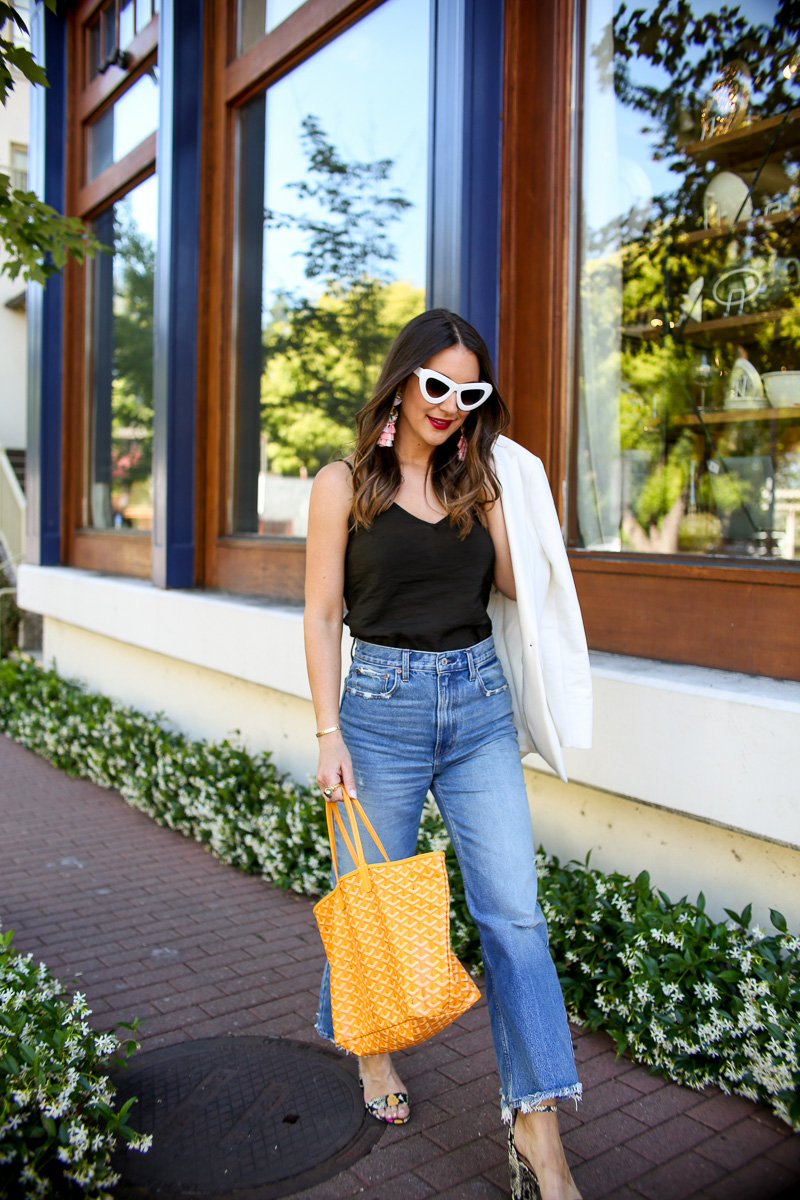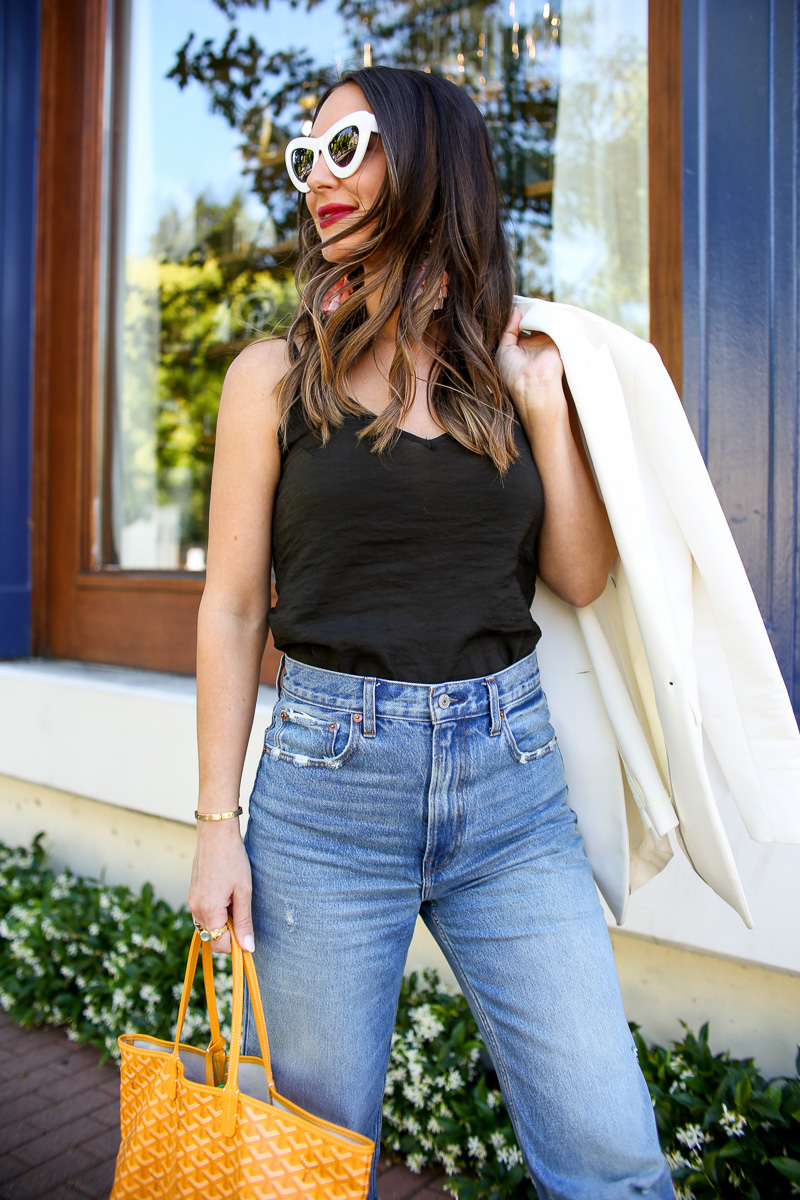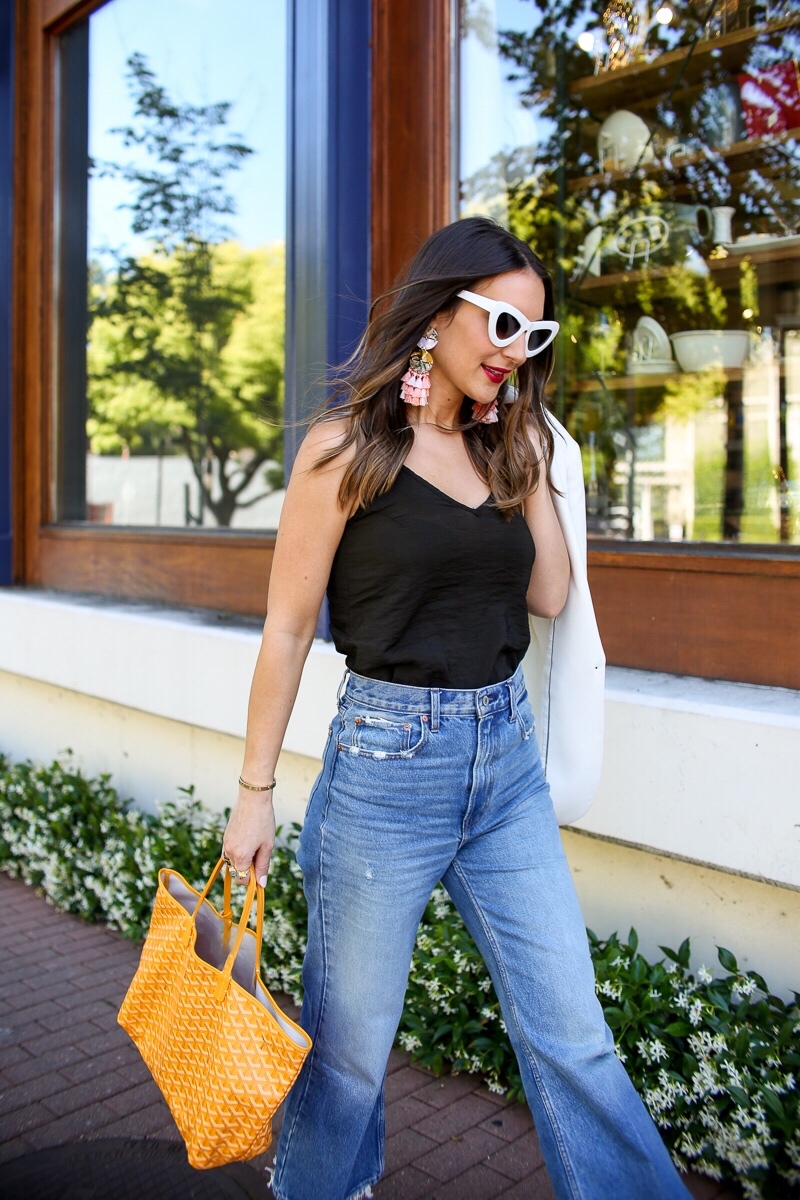 photos by Christian Barnes
cami | denim (I sized up one size) | heels, also love these | bag | similar sunglasses | earrings – Tuckernuck (sold out), love these and these | similar blazer here and here | lipstick in Love Drunk | index finger ring – Julie Vos
If you have a Goyard tote in a bright color or a bold statement bag you find yourself reaching for more often than you thought you would, I'd love to hear about!
I think I need to snag one of these organizers for it too!  Thanks so much for reading and sharing – XO –