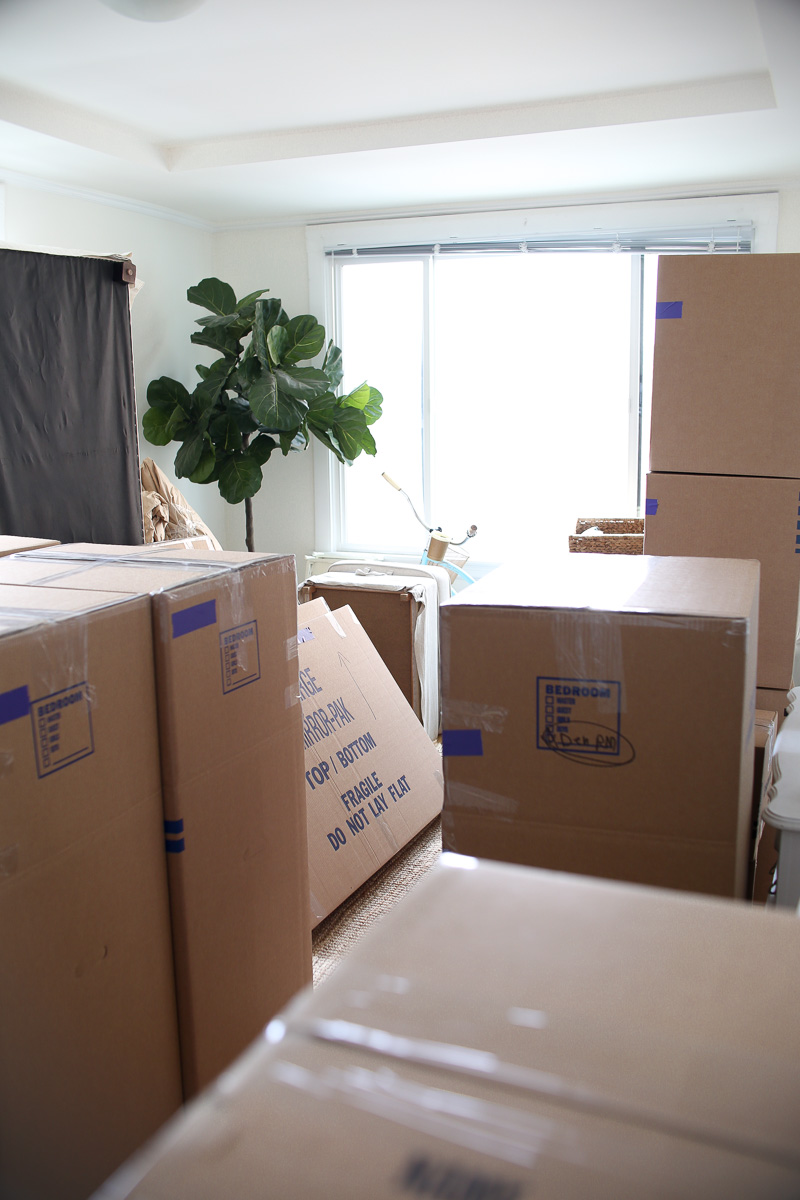 I had to skip Friday's Five today because 98% of our possessions are in cardboard boxes, but I still wanted to check in because I feel like I've been so slow on Carrie Bradshaw Lied the past few weeks.  I love writing in this space and genuinely miss it when I have to momentarily step away for whatever reason.
It's finally happening. What has been the most challenging year of my life has come to a close, and it feels kind of like a wedding day.  All of Christian's medical training is behind us, the constant moving and starting over and over… we made it.  This is the end of the tunnel!
While driving across the country solo wasn't in my original plan, it just seems makes the most sense at this point rather than flying.  I have many things I knew wouldn't last in a moving van for the two weeks it will take to get to us.  We have two pets in double digits who are not registered service animals (which makes flying less complicated).  One of us needs to be in Georgia for the closing of our next home next week, so driving it is!
I have a 39-hour journey in a 13 year old car with a geriatric cat.  Thankfully we did get the car spruced up before the trek but I'll still be crossing my fingers everything goes smoothly.  Thank God for AAA, such a comforting security blanket! I started my journey Wednesday, and I have made way from Northern California to Texas – you know I love some Texas!  Honestly with so many free podcasts and a few audible books, we've been doing just fine.  I really enjoyed the drive through Arizona.  It's such a beautiful and unique state!
This isn't our first cross-country drive but hoping it will be our last. This year has most definitely been a really tough one, for many reasons.  I've learned a lot about myself, my boundaries and what's ultimately most important to us.  And it's not what we would have necessarily thought three years ago.
While this year has felt like a low point, overall our time in California has been really special.  I'm immensely grateful for the opportunity to move here six years ago.  Our entire marriage has been spent in this stunning state.  We've considered it home for so long, and it's definitely bittersweet to leave the beauty that is the West Coast.  Truth be told, Christian did receive job offers in Orange County that we heavily considered.  We absolutely loved our time there, and I know we will be back to visit some our favorite spots in California (hopefully) often!
But it's time to say goodbye and the future is bright.  So excited to share this new chapter with you guys, and I can't thank you enough for all of your encouragement and support along the way.  Let's do this!  Thanks so much for reading, and if you want to follow our road trip, it's being documented in real time on Instagram Stories – XO –