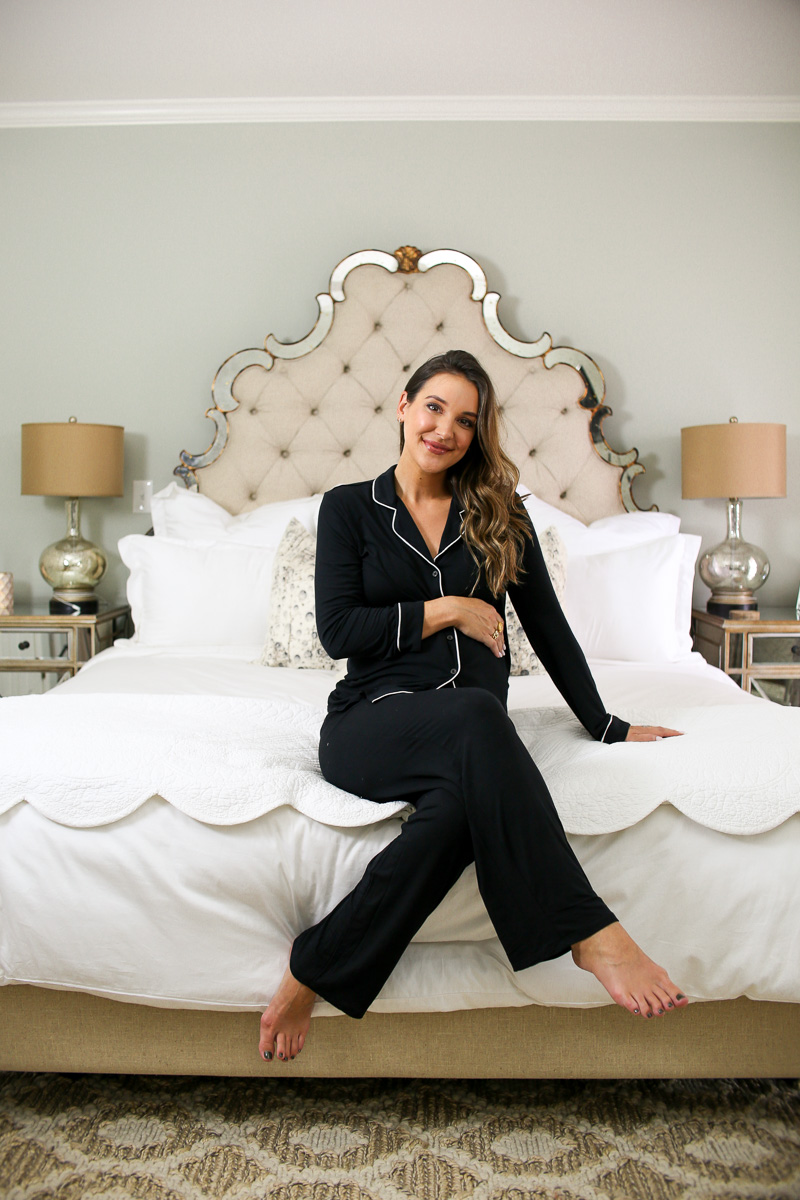 At 33 weeks pregnant, getting in bed is now one of my most exciting activities of the day.  In fact, Christian and I share three great things about our day each night over dinner, and one of mine has often been, "working from the bed until 9AM" whenever I get the chance.
Two weeks ago we changed things up and got the Mattress Firm 900 Adjustable Base and it offers some features that have been a pregnant woman's dream.  This base offers lumbar support, can elevate your upper body as well as your feet, has massage settings and under-the-bed LED lighting if you like having a night light (for those middle of night bathroom runs).  The remote also offers three built-in positions or you can customize your own to fit your personal needs.
We paired this base with the Serta iSeries Hybrid 100 13.5″ firm mattress.  This is our second mattress that is a combination of both foam and springs, which I find very cool.  You get the best of both worlds!
Christian is a stomach sleeper and I'm a back sleeper, so it can be difficult for us to find a mattress that meets both of our needs.  He prefers a firmer mattress so if you are also someone who likes a really firm mattress, this would be your best option at Mattress Firm.  And if you prefer something a little softer but still supportive, the Serta iSeries Hybrid 500 14″ Cushion would be a great pick for you! It does take up to 120 days to break in your mattress, so they recommend walking or jumping on your bed as often as you can to help loosen up the foam and springs.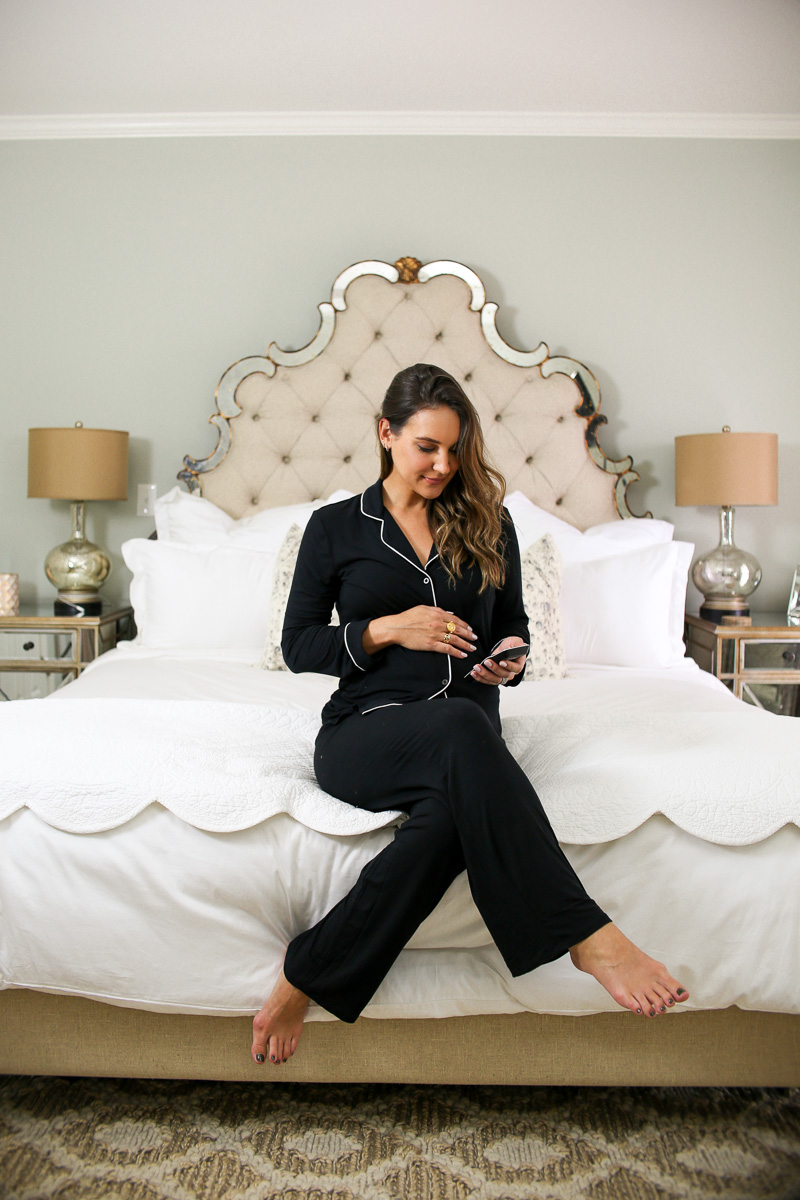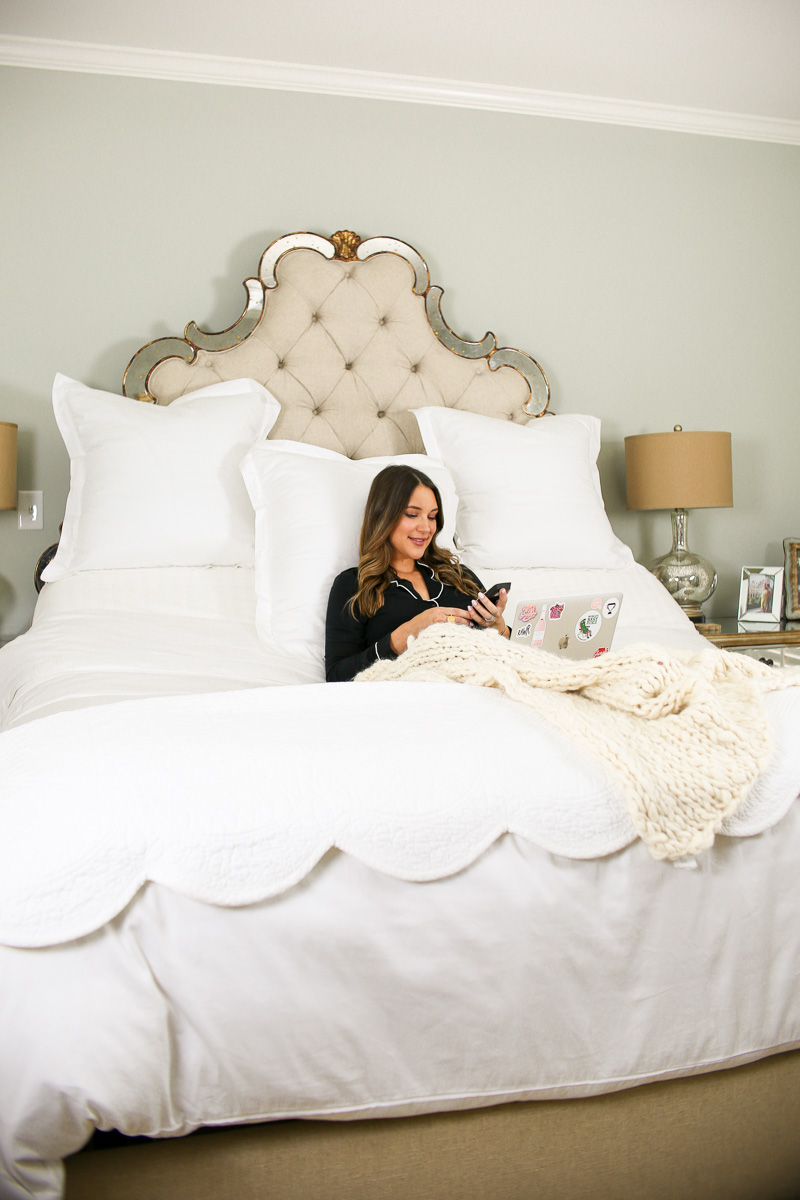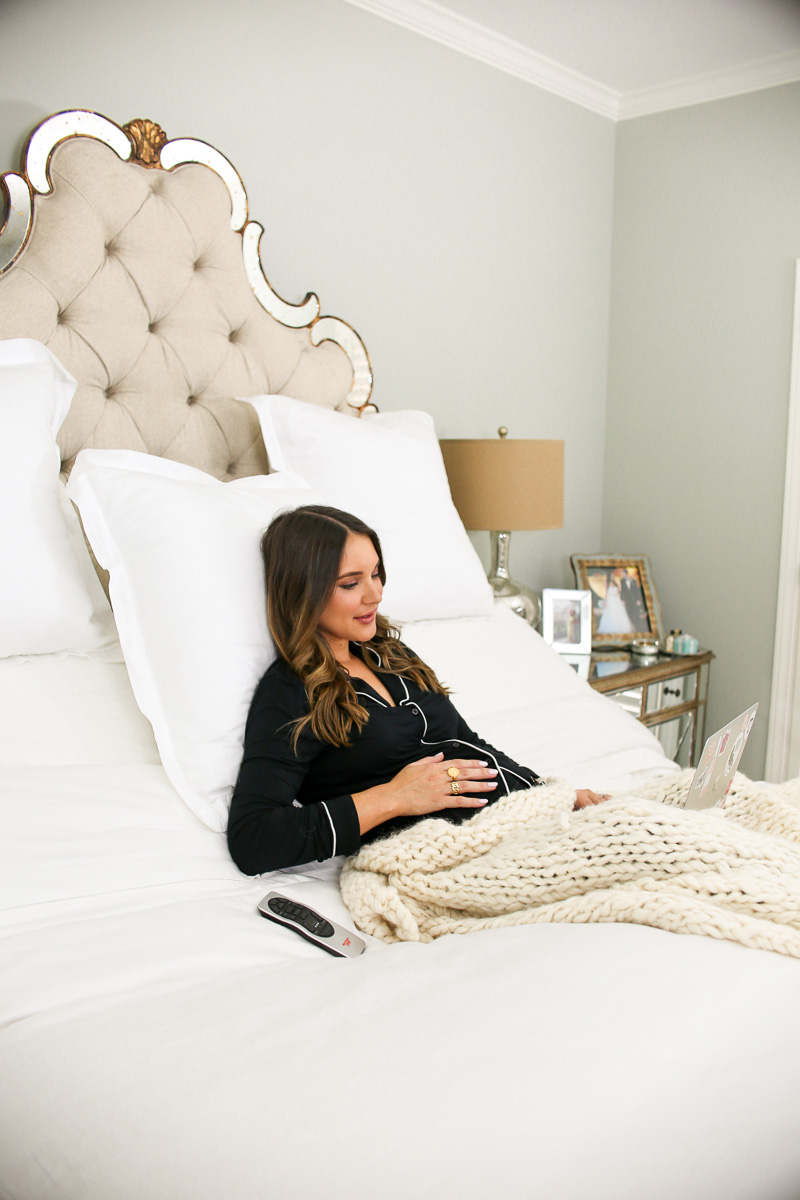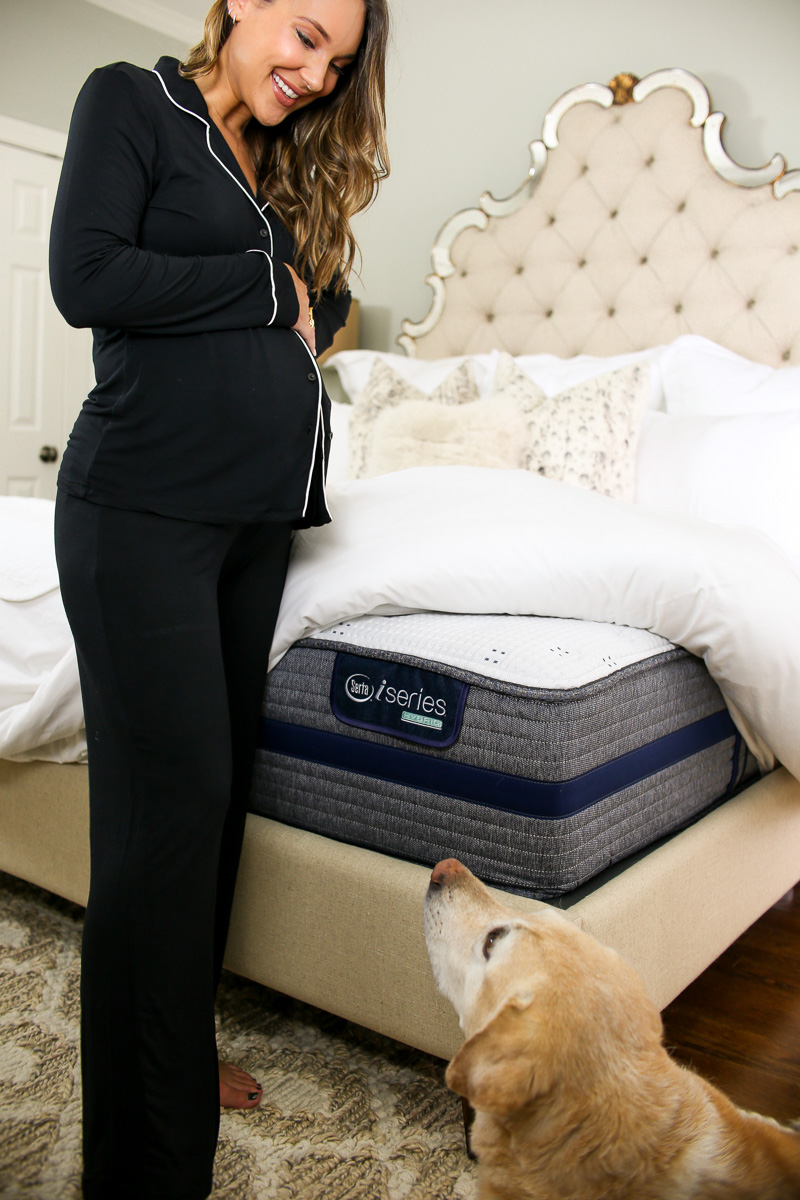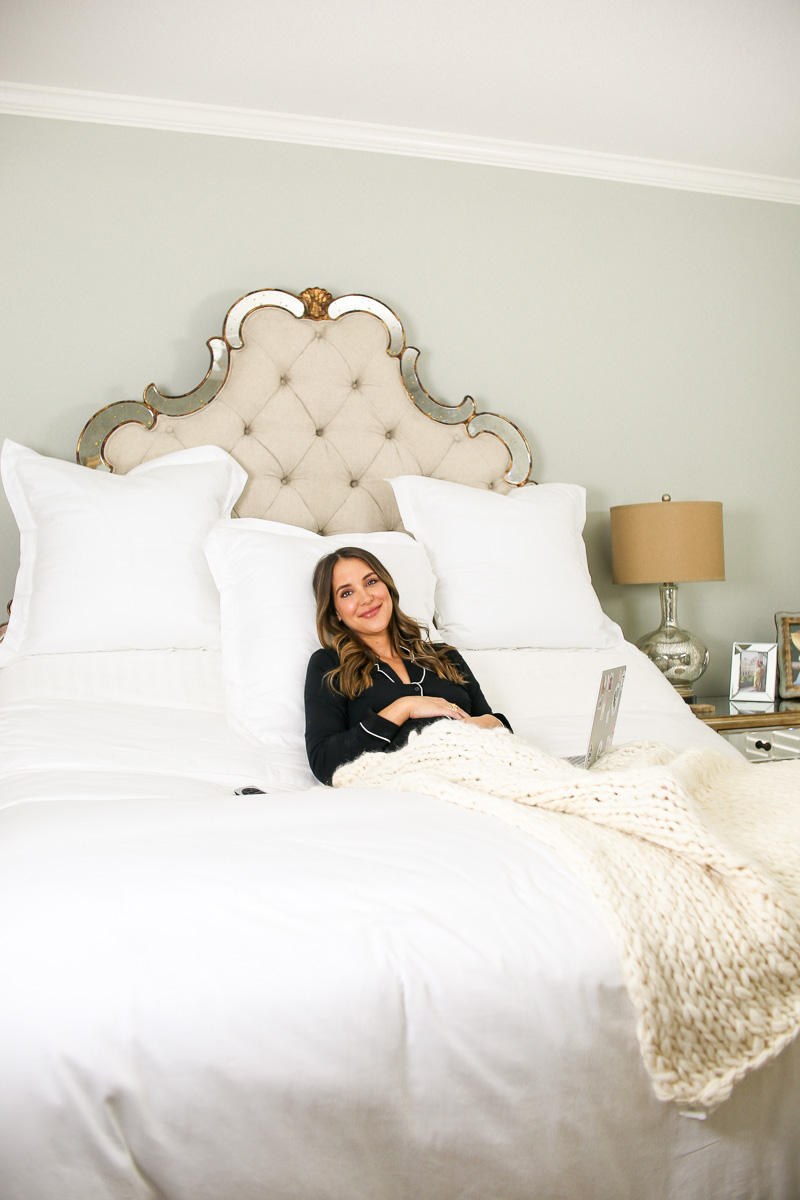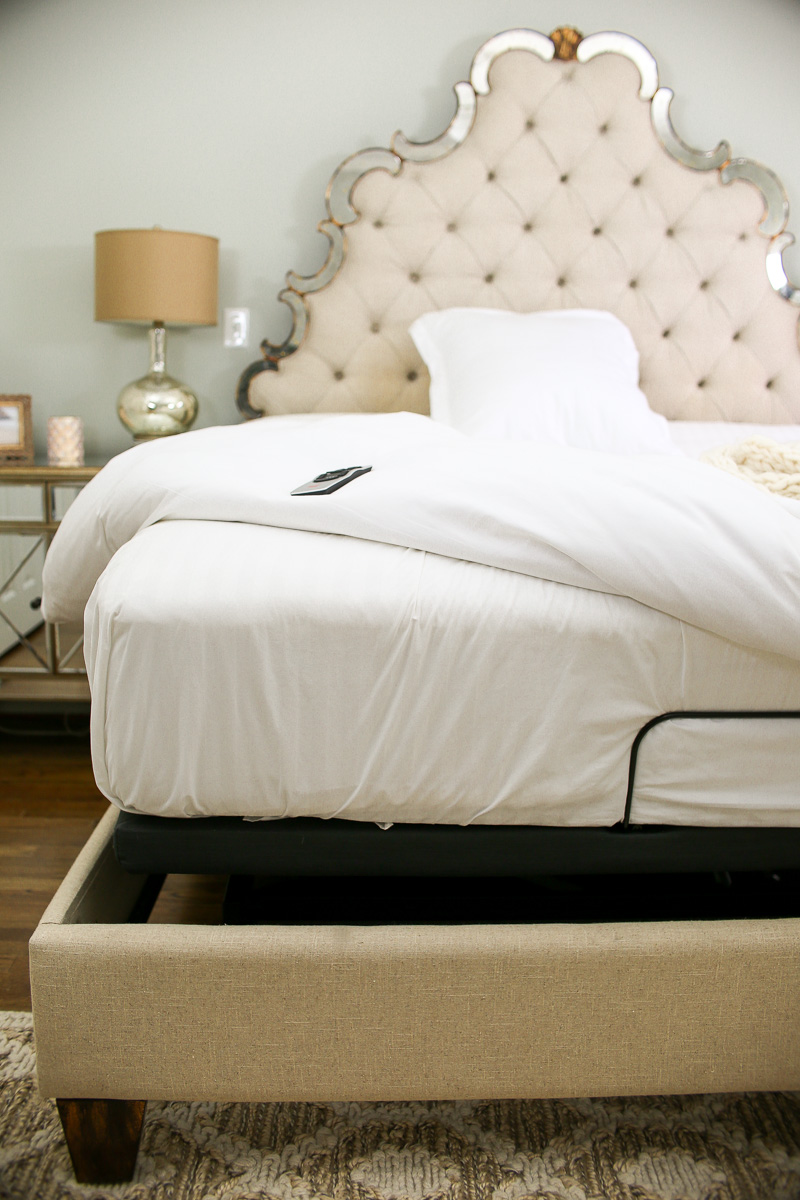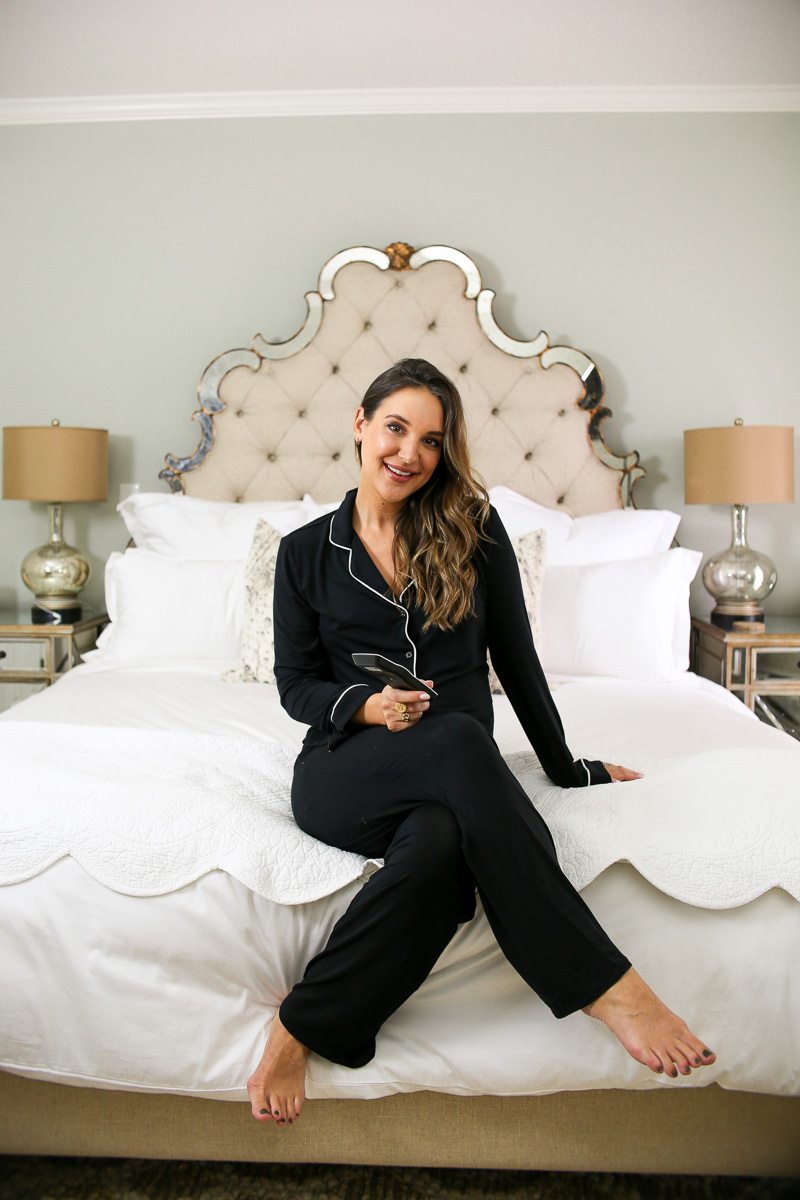 pajamas | rug | bed | bedding | photos by Christian Barnes
I have been really lucky to still be sleeping pretty well.  I usually wake up at least once, but that's about it.  My tips for getting better sleep, especially while pregnant, would be:
Research Your Mattress Options
Some people love a foam mattress, for others a hybrid foam/spring combo might be your best choice.  Go to the store and try out some different mattresses for yourself to see what's going to be the best for you.  Ask about the firmness, warranty and if it will loosen up over time or if what you feel is what you get off the bat.  Be informed!
Consider an Adjustable Base
This base has exceeded all of my expectations.  I will crank up that lumbar support, elevate my head and feet, and I'm not kidding – I don' want to move for hours.  It really is amazing.  AMAZING.
Sound Machine
We  bought this sound machine in San Francisco and now we are addicts.  Baby Barnes also has one of his own waiting for him.  It's the best!
Pregnancy Pillow
I didn't feel like I needed this pillow until about 29 weeks and boy, has it saved me.  I sleep with it every night without question.
Silk Pillowcase
I've been committed to a silk pillowcase for years and really do prefer not only how it feels, but also the hair and skin benefits.  I'd recommend investing in two nice ones and rotating them out!
Other recommendations would be to activate your cell phone night mode + do not disturb, wake up at the same time everyday and really think about the fabric of your pajamas.
Have you ever experienced an adjustable base or tried one of the mattresses from Mattress Firm?  And do you have any pregnancy sleeping tips?  I would really love to hear!  Thanks so much for reading and sharing – XO –
brought to you by MattressFirm