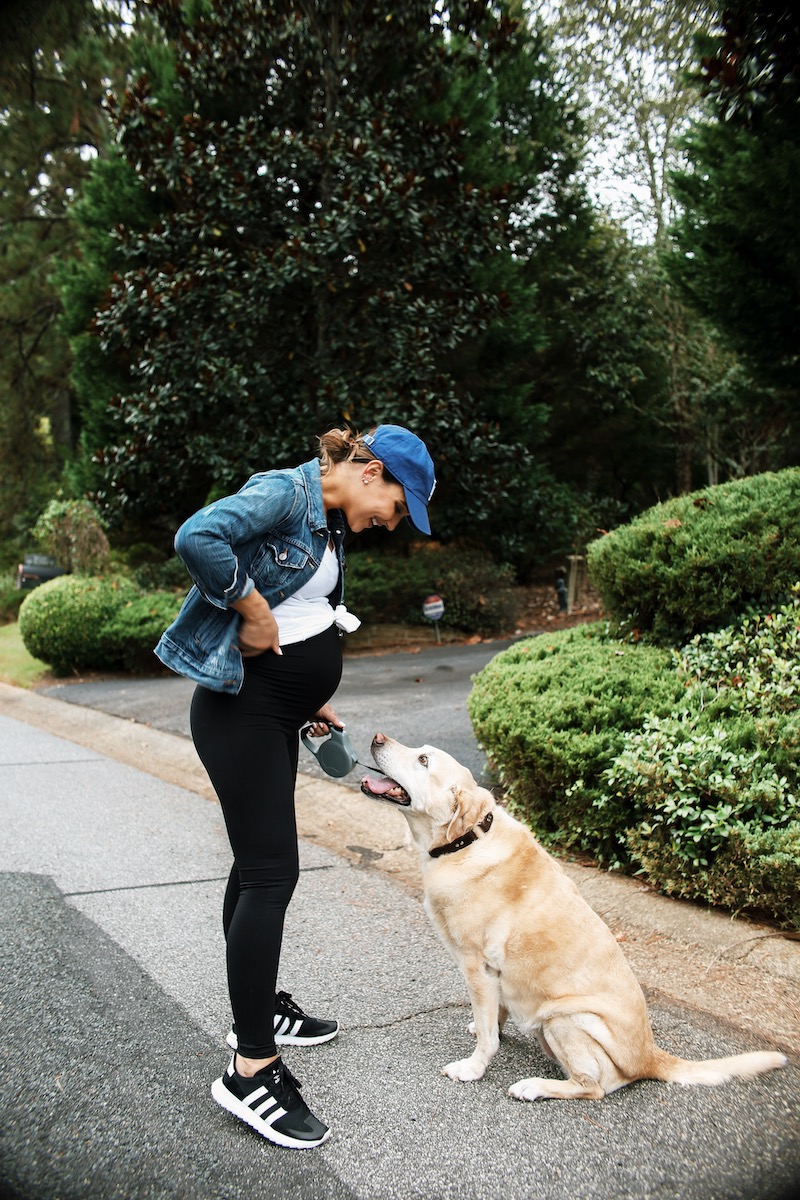 I was somehow able to get away with not purchasing maternity clothes much until my third trimester.  That's when things changed and this belly took the lead!  I knew that if I didn't get some maternity exercise leggings, there was no chance I'd stay active.  Finding the energy to move your body in the third trimester is challenging enough, but if you're going to be uncomfortable in your clothes, forget it.
So I grabbed two pairs of Zella leggings from Nordstrom, the Mamasana (photographed here) and the 7/8 legging with pockets.  They're definitely the only two pair of fitness leggings I currently fit into. Bonus points that they are such a great price point.
While I wouldn't say that I'm necessarily workin' up a sweat these days, I am trying to get my legs moving or stretch with Pilates.  Not to mention that just wearing these leggings with a denim jacket and baseball hat is sometimes the easiest outfit I can grab to feel both comfortable and put together in these final weeks pre-baby.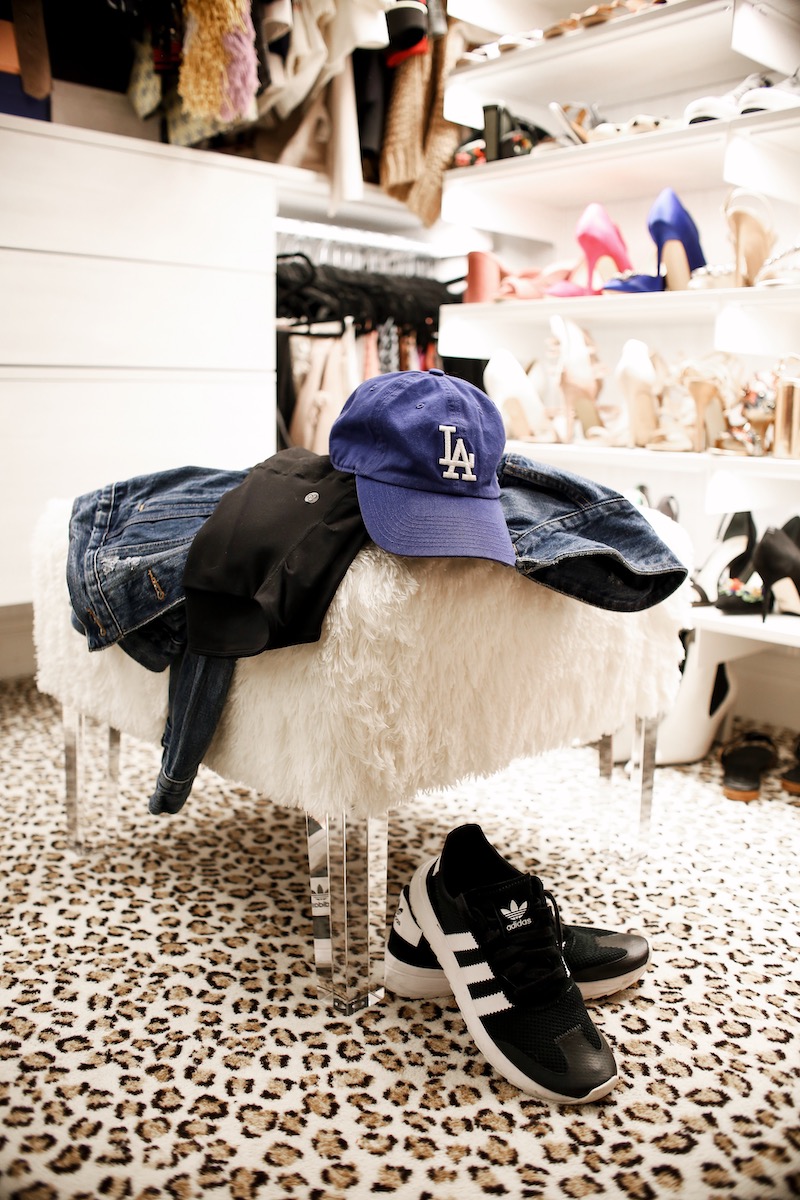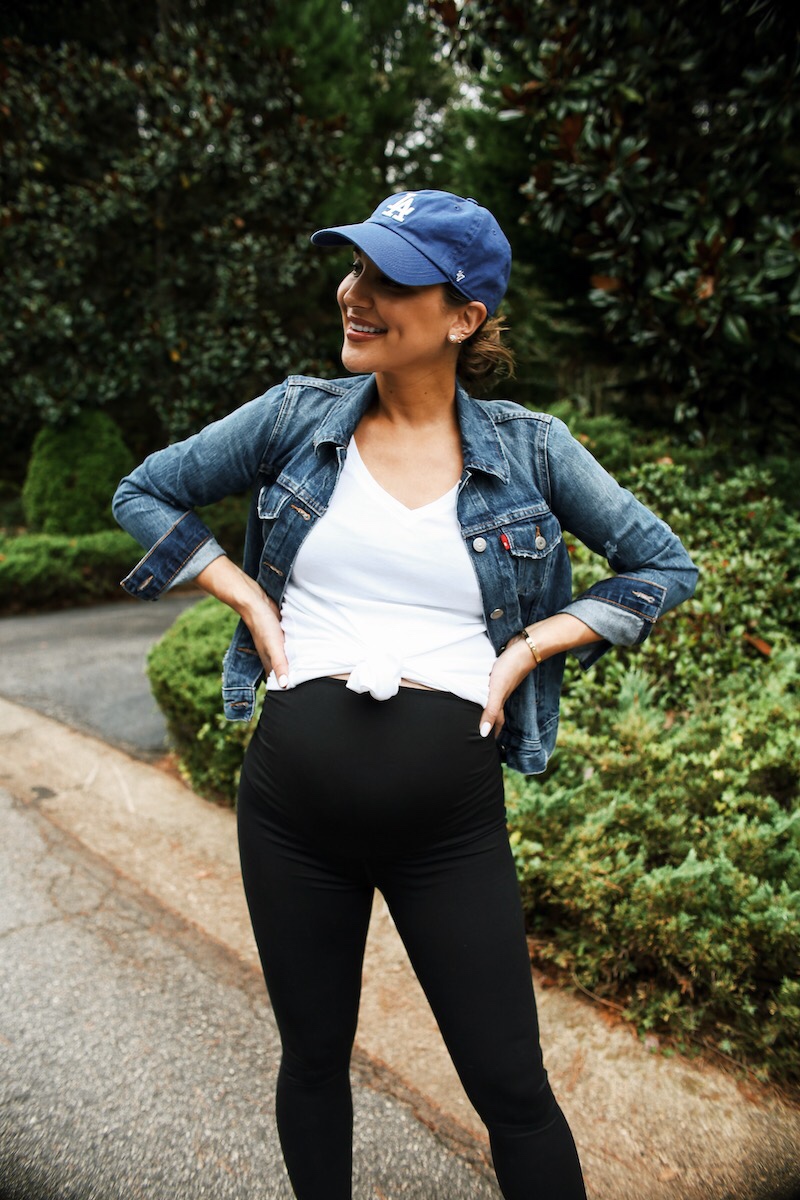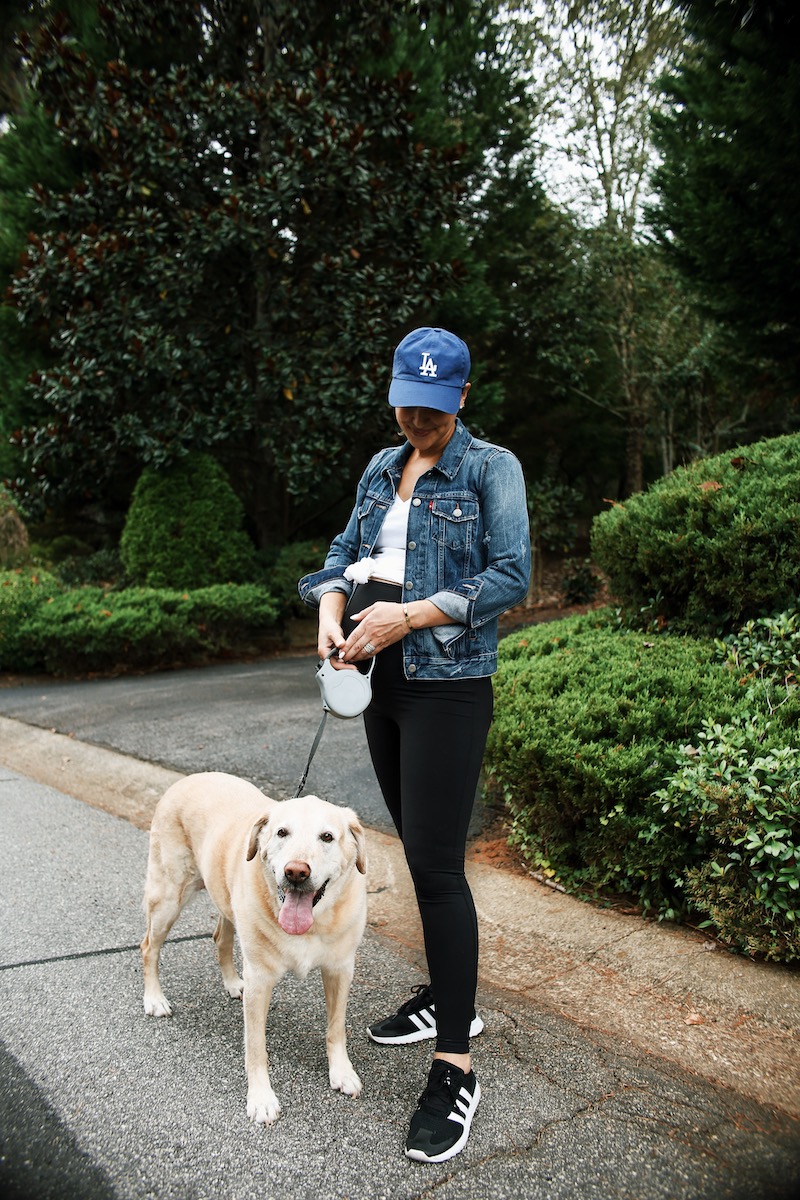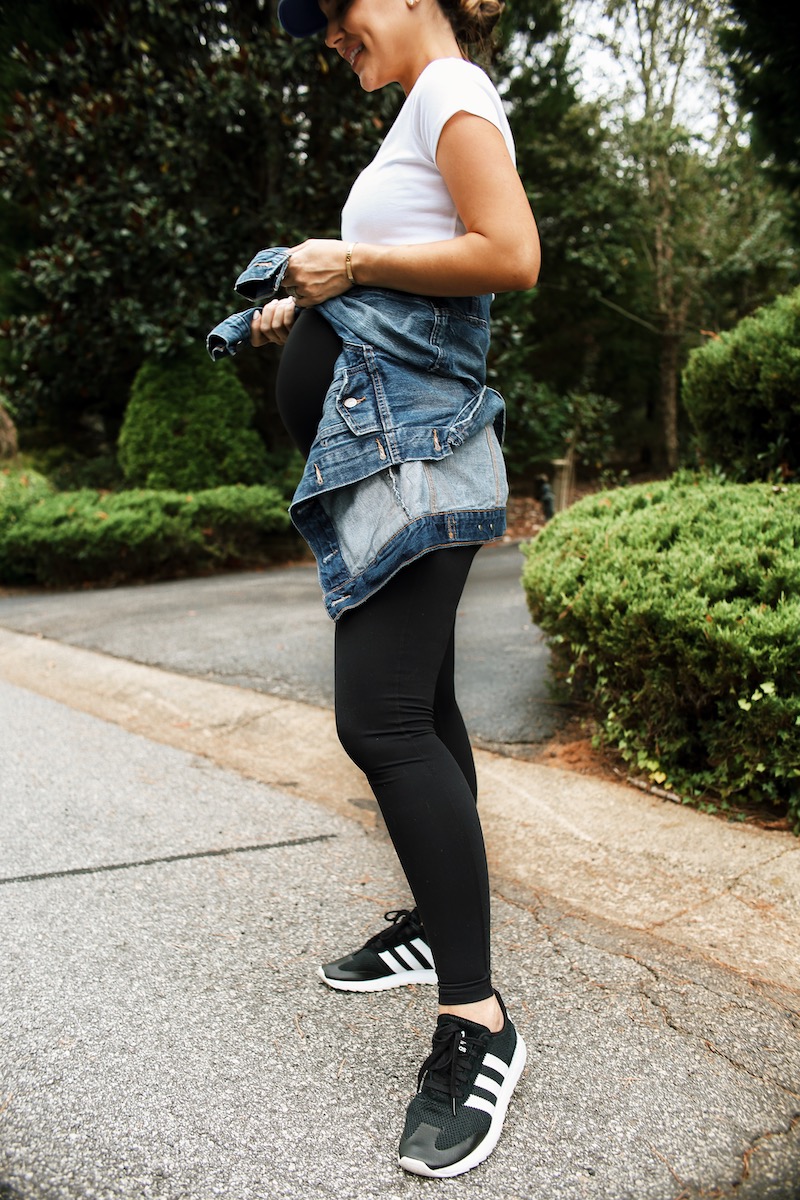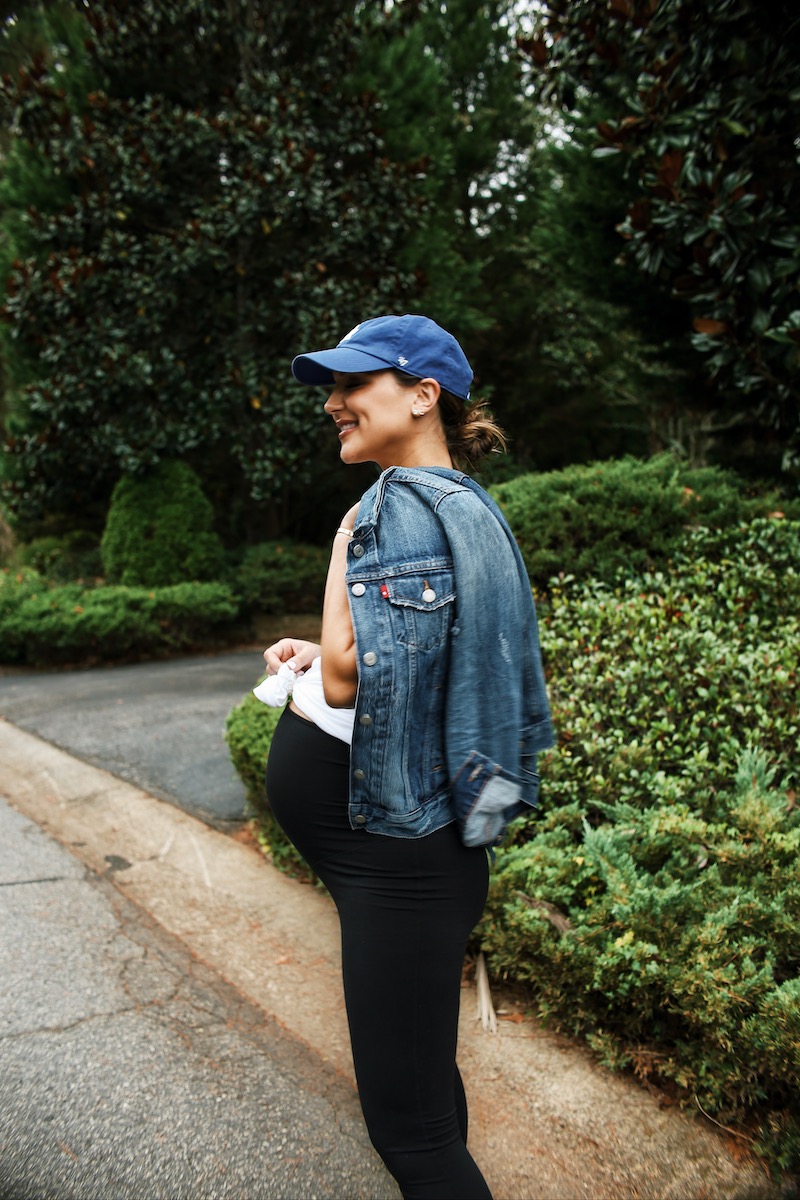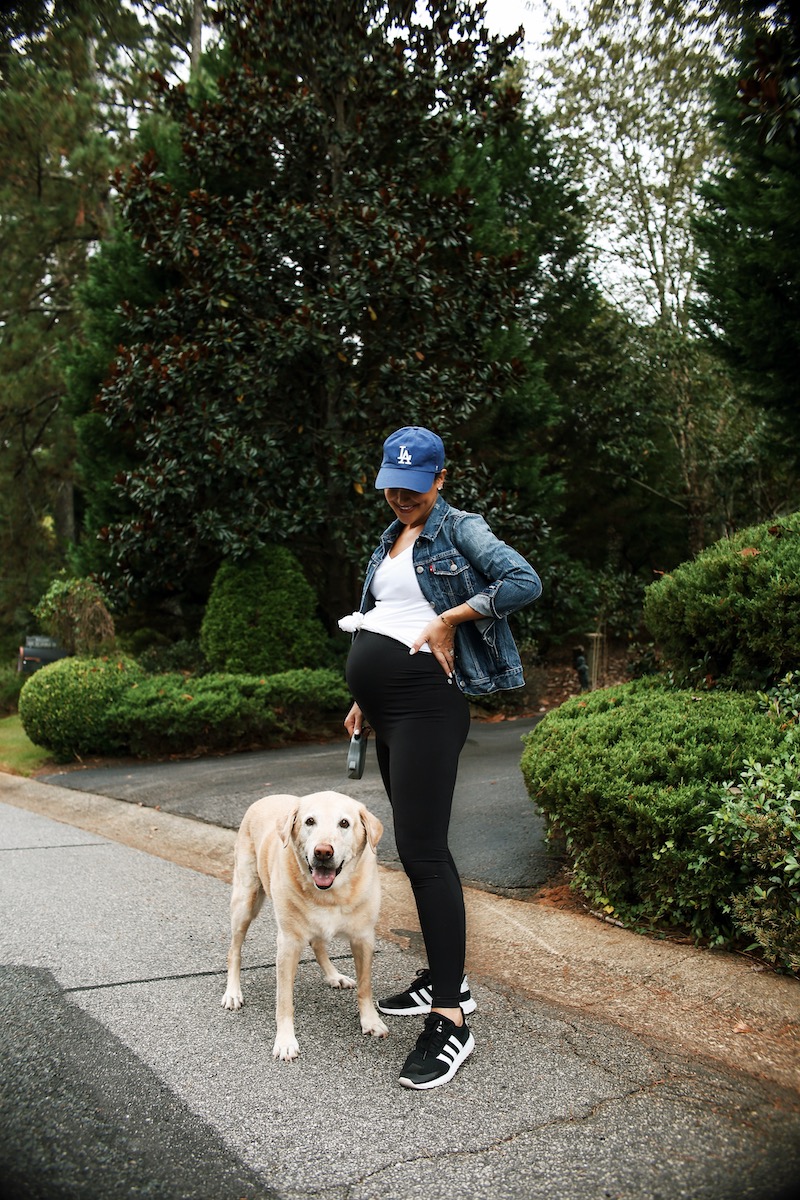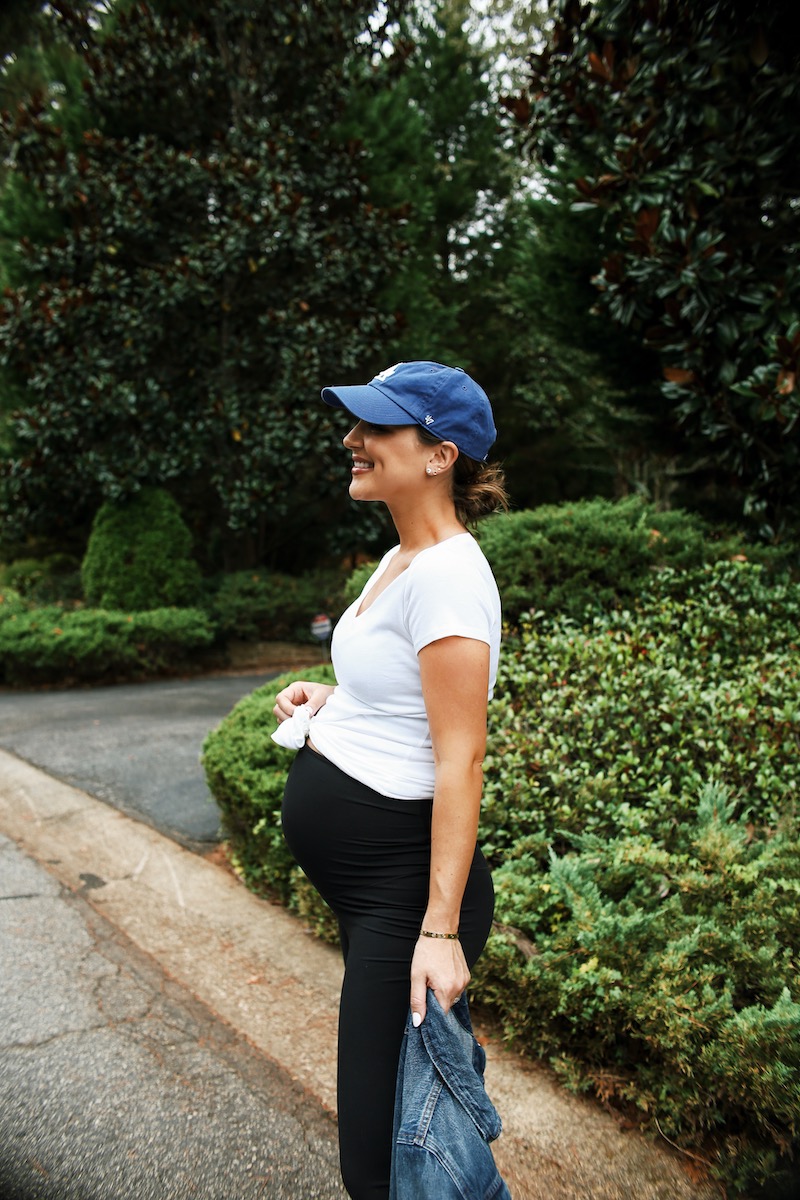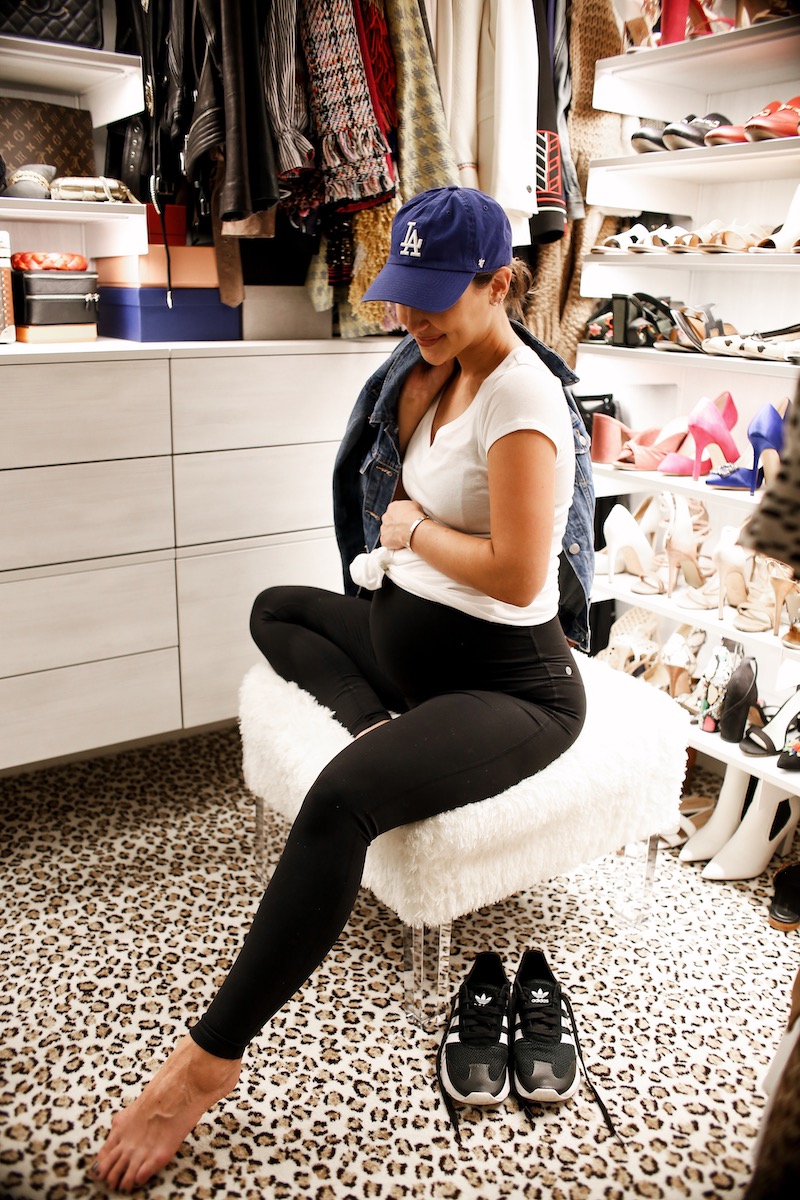 photos by Christian Barnes
leggings, also love these and these | tee, non-maternity version here | denim jacket, also love this one | hat | sneakers
Do any of you have tips for staying motivated to keep it moving while pregnant?  I welcome any advice from the seasoned mamas out there!  We are most definitely winging it over here, but every time I feel this little guy moving around I think about how much I'm going to love strolling him in our new neighborhood.
You can see some of my favorite at-home workouts here, a Q&A on my Mirror device here and my January fitness challenge here (WOW that pre-baby body is… different than what we're looking at these days!).
Thank you so much for reading and sharing – XO –
brought to you by Nordstrom