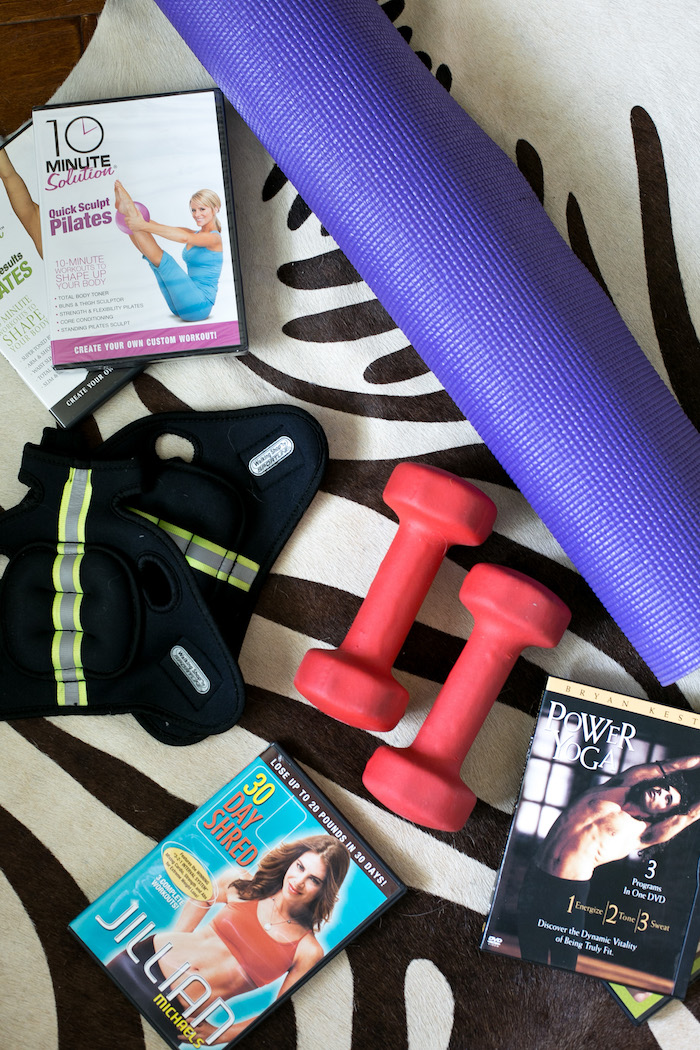 I've shared some of my fitness favorites before in this post and this post as well as in the FAQ page of my site.  Over the years I've tried spin, kickboxing, TRX, yoga, zumba, boot camps, mat pilates, reformer pilates, reformer pilates plus, pure barre… I'm always open to trying new things! I'm actually trying Orange Theory Fitness for the first time next week, wish me luck.
When I first tried reformer pilates, I knew I'd found my sweet spot. I felt amazing and I could see my muscles toning and lengthening.  It was pricey, but it was the exercise class that I genuinely looked forward to. SO, for those of you who have been wanting to know what exactly I do – I'm going to give you the full scoop!
I typically try to go to pilates plus class (example class here) twice a week, and on other days that I want to squeeze in a quick workout.  I'll pop in one of my favorite dvd's or hit up some YouTube workouts, often I'll mute the videos and exercise while I'm watching a Real Housewives episode.  Even if it's just a 10-minute arm workout, it's something!
My favorite dvd's are:
10 Minute Pilates | Quick Sculpt
10 Minute Pilates | Rapid Results – this is the DVD I reach for the most! I've called Laura my personal trainer. Ha!
Some of my favorite YouTube fitness guru's are:
PopSugar Fitness – there are a TON of quick workouts here. Often I'll combine two 10-minute workouts (like arms and thighs) before hopping in the shower.
Love Sweat Fitness – Katie in an OC girl and has so many awesome workouts! She has an incredible fitness story of her own and is really relatable.
And because there are so many adorbs fitness pieces marked down right now in the Nordstrom Anniversary Sale, I wanted to share some of my favorite exercise gear!

find the details of this post here
full post details here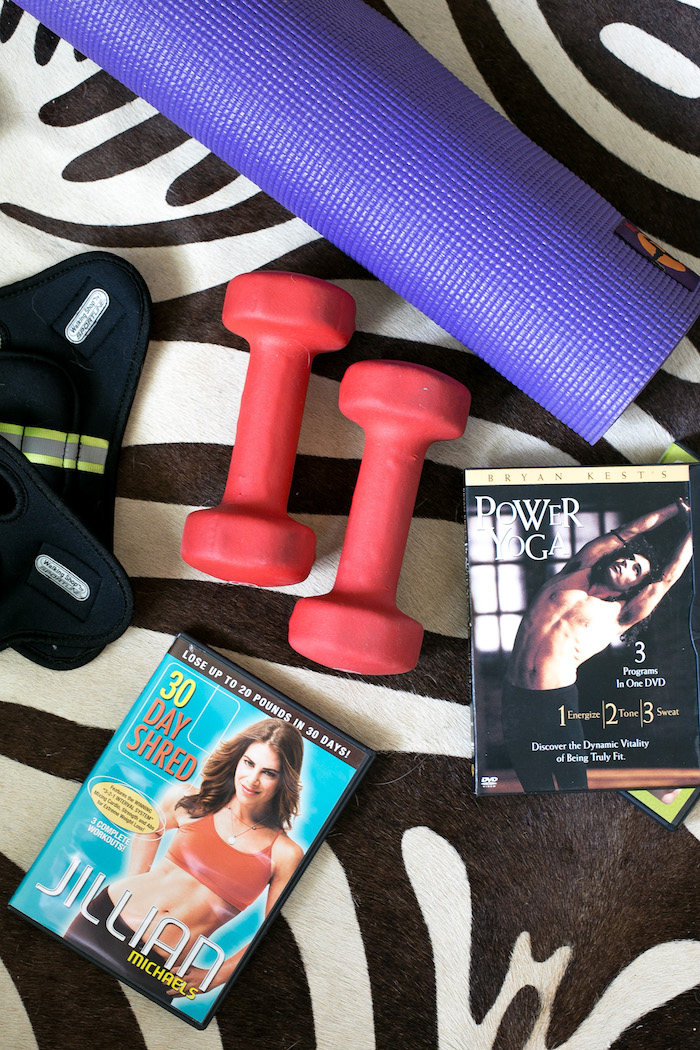 I hope this is helpful for those of  you interested in my fitness regimen or looking to add some at-home workouts to your routine. My biggest advice would be to not be so hard on yourself. Even if it's just 10 minutes here or 200 crunches while listening to a podcast – any bit you can squeeze in really helps.
Thanks so much for reading – and if you have any at-home workouts you love, I'd love to hear your recs! XO –