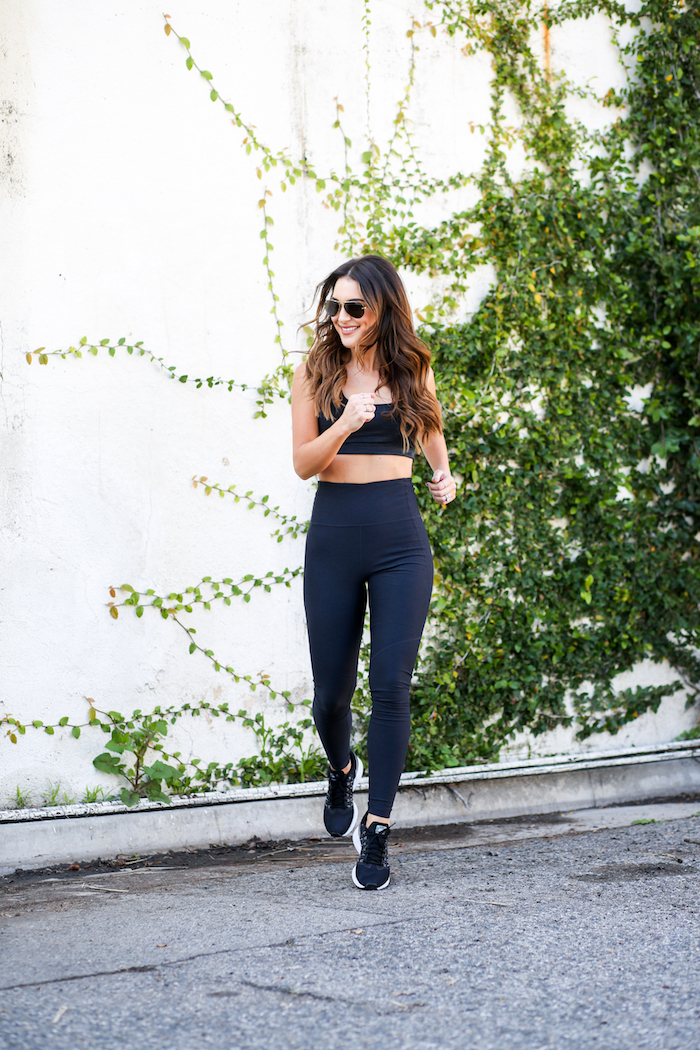 From time to time I get questions about my fitness routine (briefly answered in my FAQ here), and I try to share some of my workouts on Snapchat (CBLied) and Insta-Story (@carriebradshawlied).  My favorite kind of exercise would definitely be Reformer Pilates. I tried it for the first time five or six years ago, and I've been hooked ever since.
I love that it lengthens and stretches my body, challenges those muscles that aren't used as frequently and helps me feel leaner and stronger. The downside… it can be expensive. It took me a long time to find a studio in California that I loved.  If you live in Mississippi, The Pilates Studio of Ridgeland is the best. My favorite studio ever!
SO, now that I have found Pilates + Cycle, I try to go 1-2x a week, and 2-3x a week I add in some videos and do workouts from home or walk Bailey.  POPSUGAR Fitness has some great videos along with Love Sweat Fitness!
When I go to Pilates classes, I always book a morning class so I will get out of bed and get moving. I run my errands afterwards, so I want to be prepared for Pilates but also look put together for the morning.  I just recently discovered Outdoor Voices, and I love that they combine fashion and fitness in their workout pieces.
A great pair of high rise leggings is my favorite kind of workout pant because I can pair them with a sports bra and jacket – so easy (and bonus points for holding everything in nice and tight!).  I think they're the most flattering legging, and I love that when I'm doing crunches or planks I don't have to be paranoid that my tummy is on display – everything is kept right in place!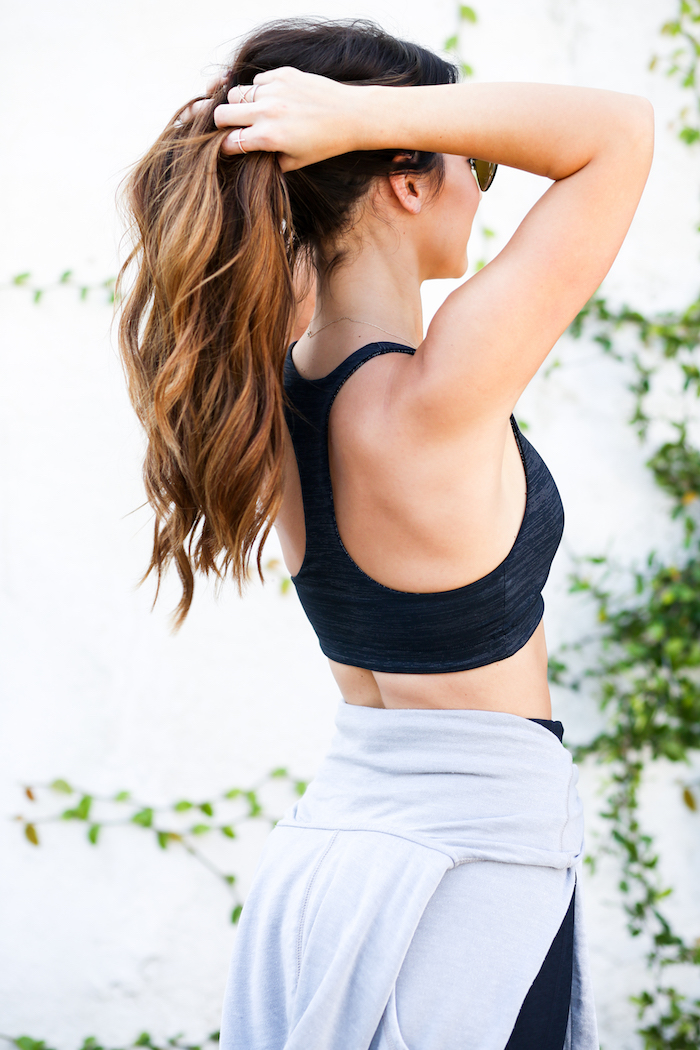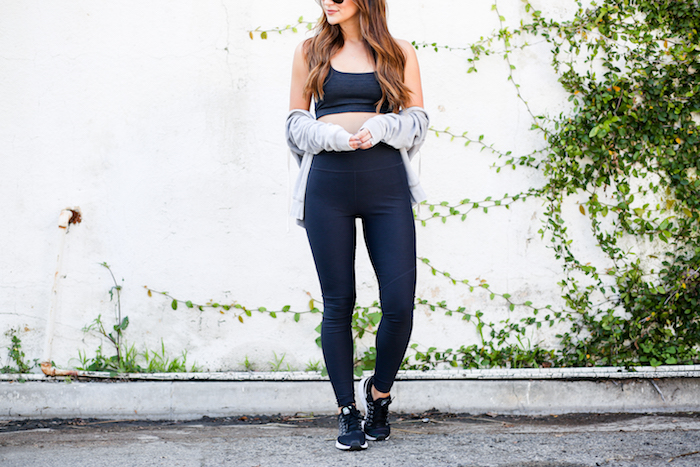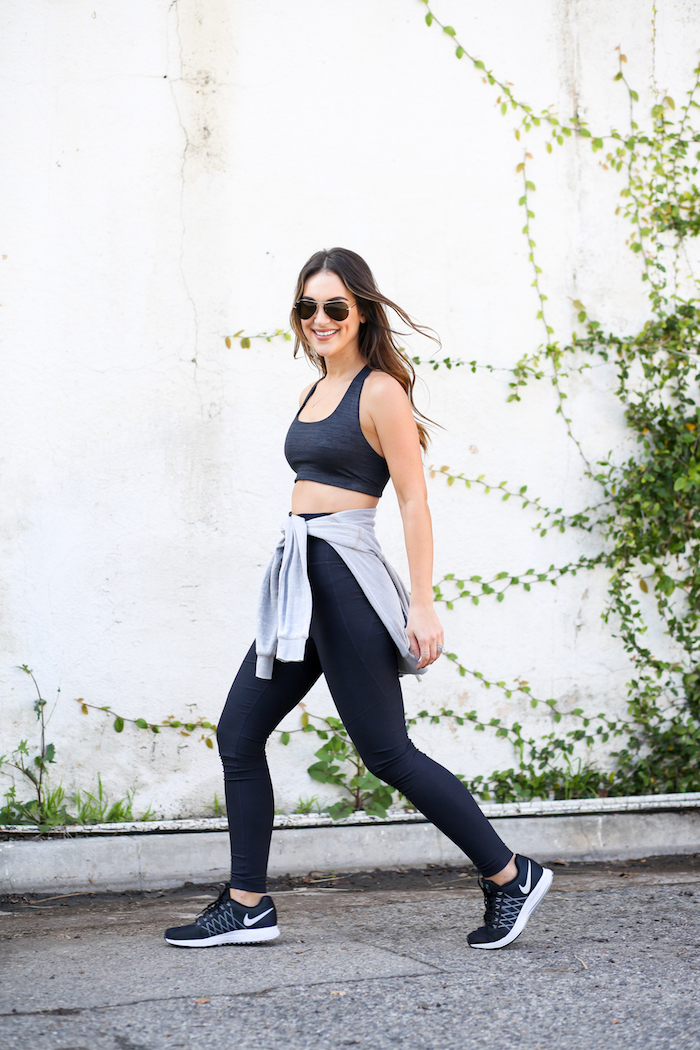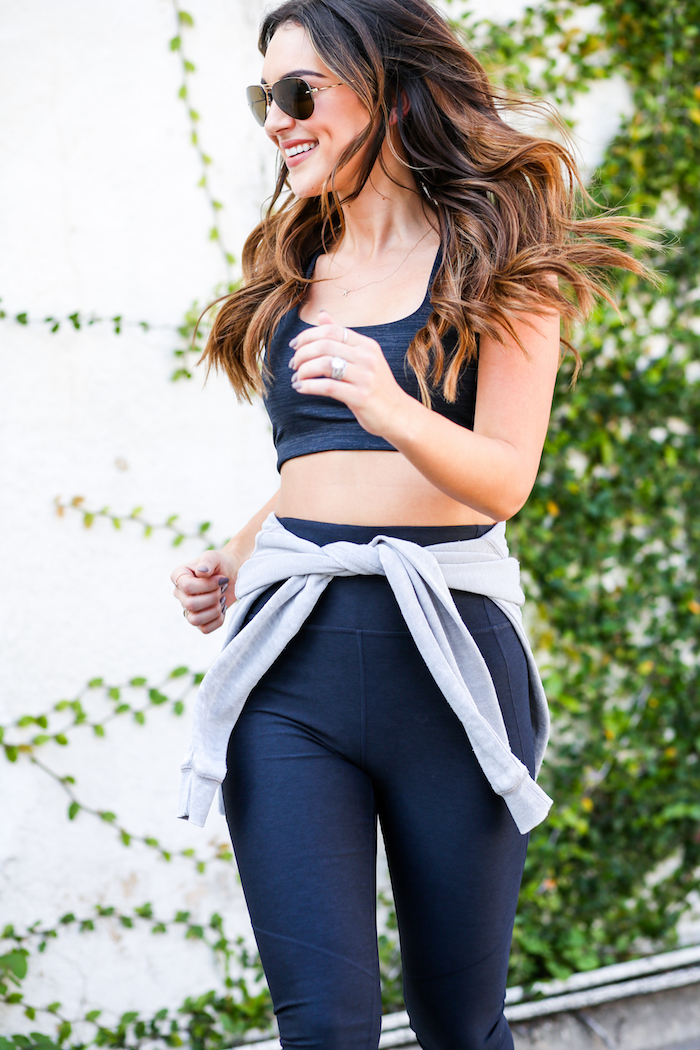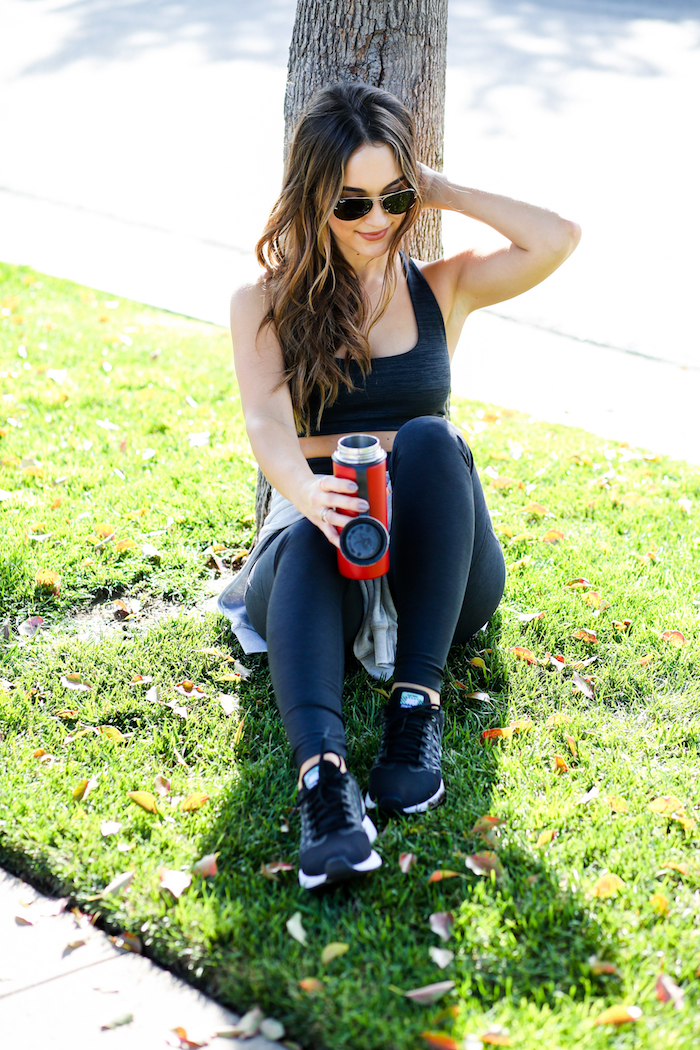 photos by Vincent Elejorde

leggings, also love these | sports bra, also have and love this one | similar here | sunglasses | lips in Baci
Are you a Pilates lover or have you discovered another workout that you love? I'm always open to trying new things, so I'd love to hear what gets you motivated. And sometimes – cute workout gear is just the push I need, I shared some more of my favorites in the thumbnails above!
Thanks so much for reading – XO –
Brought to you by Outdoor Voices