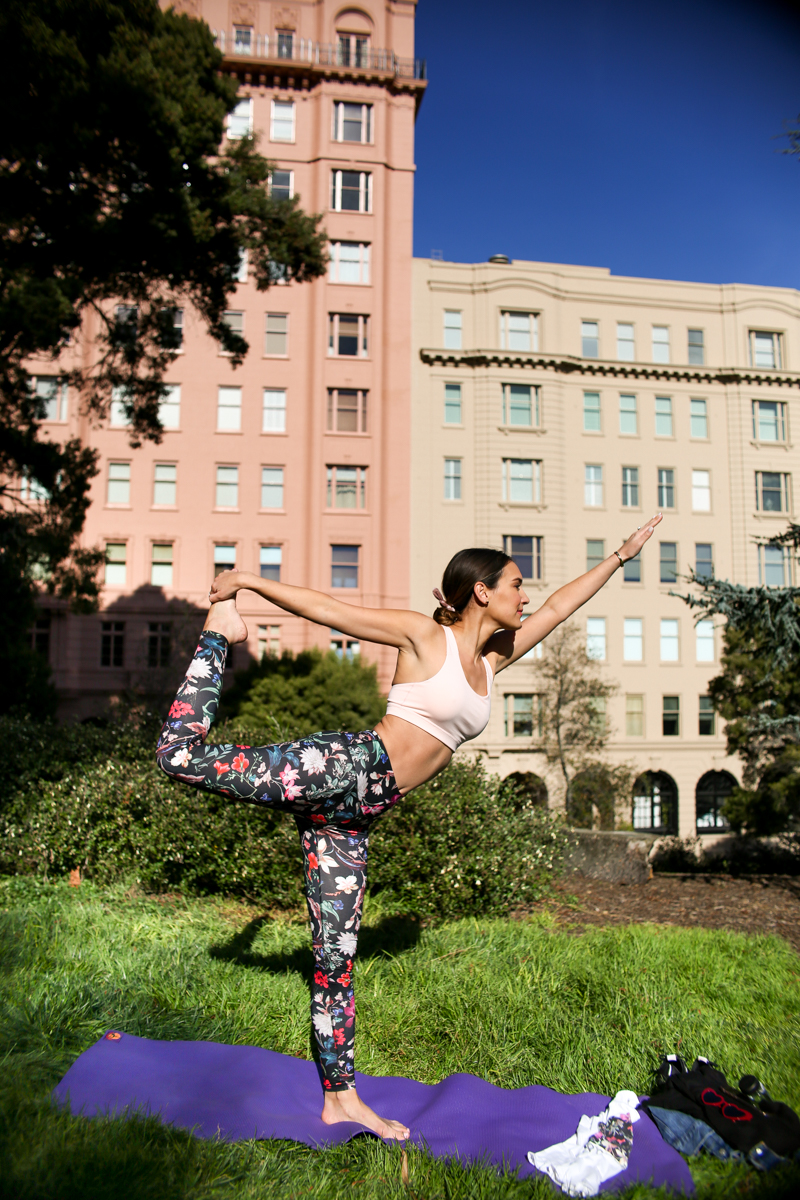 How many of us have a fitness goal on our resolutions list this year? I always have some kind of health resolution – whether it's trying different eating habits, exercising more or drinking more water – you know the drill.
I know everyone feels differently about resolutions. Some love them, others not so much. I find it hard to remember them quite frankly, so I usually set little "January challenges" instead.  Last January I went vegan (and documented the journey weekly here, here, here and here) and actually ended up eating around 80% vegetarian in 2018. That surprised both Christian and myself!  Yesterday I recapped some of my favorite CBL posts to keep you motivated through the month here.
This year I've set a challenge to exercise at least 20 minutes every day unless I've walked 3.5+ miles that day (which could get me off the hook on Saturdays and Sundays if I'm adventurous enough!).  There's nothing that gets me more excited about fitness than adding some fresh workout clothes to my closet, and you absolutely can't beat the prices and patterns at Old Navy.
I recently bought this marled hoodie and absolutely love it for lounging around the house, but I wanted to get some leggings and sports bras for my pilates and yoga classes.  I fell in love with the big floral patterns they have right now like these and these, and some even have matching sports bras!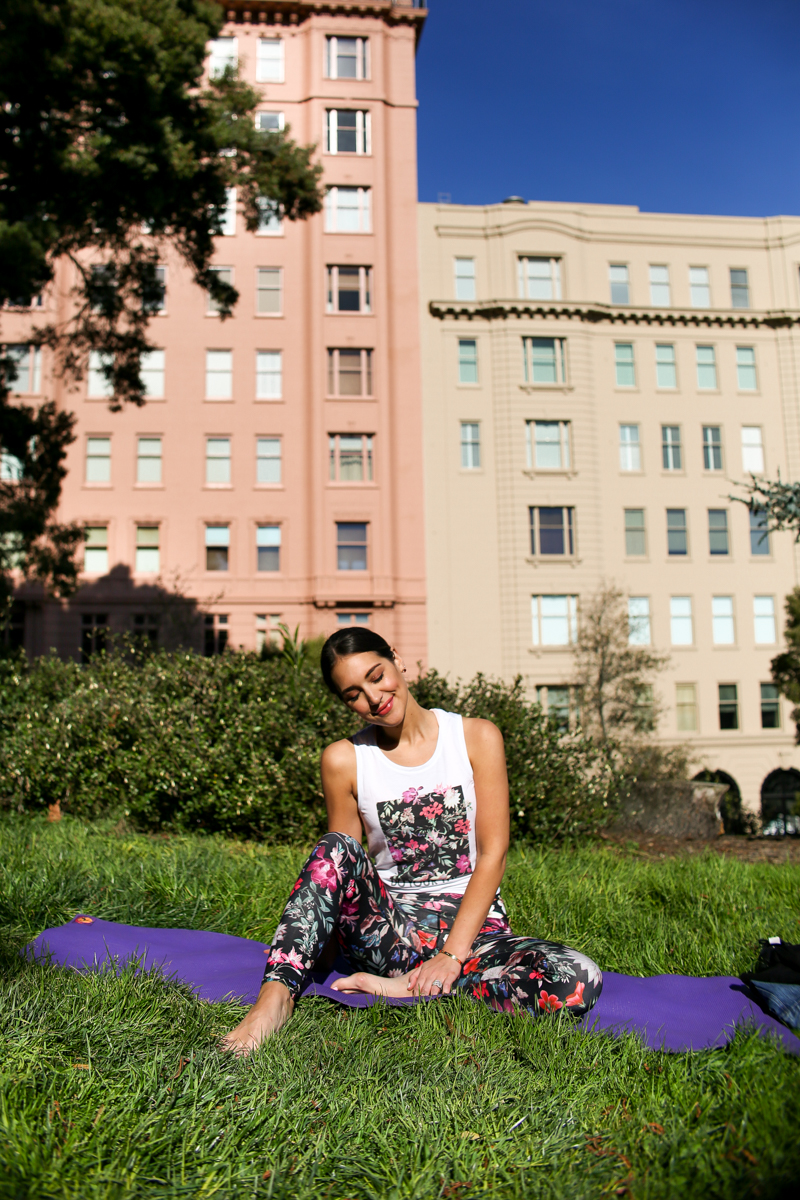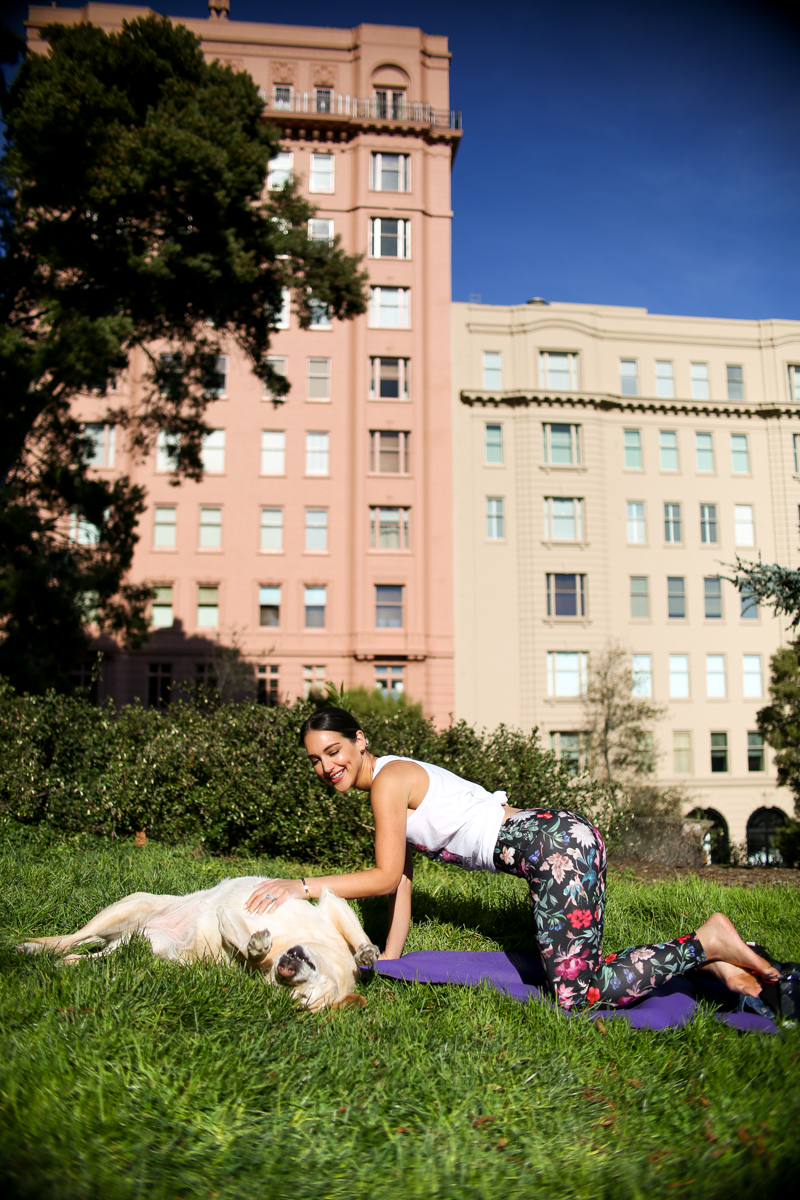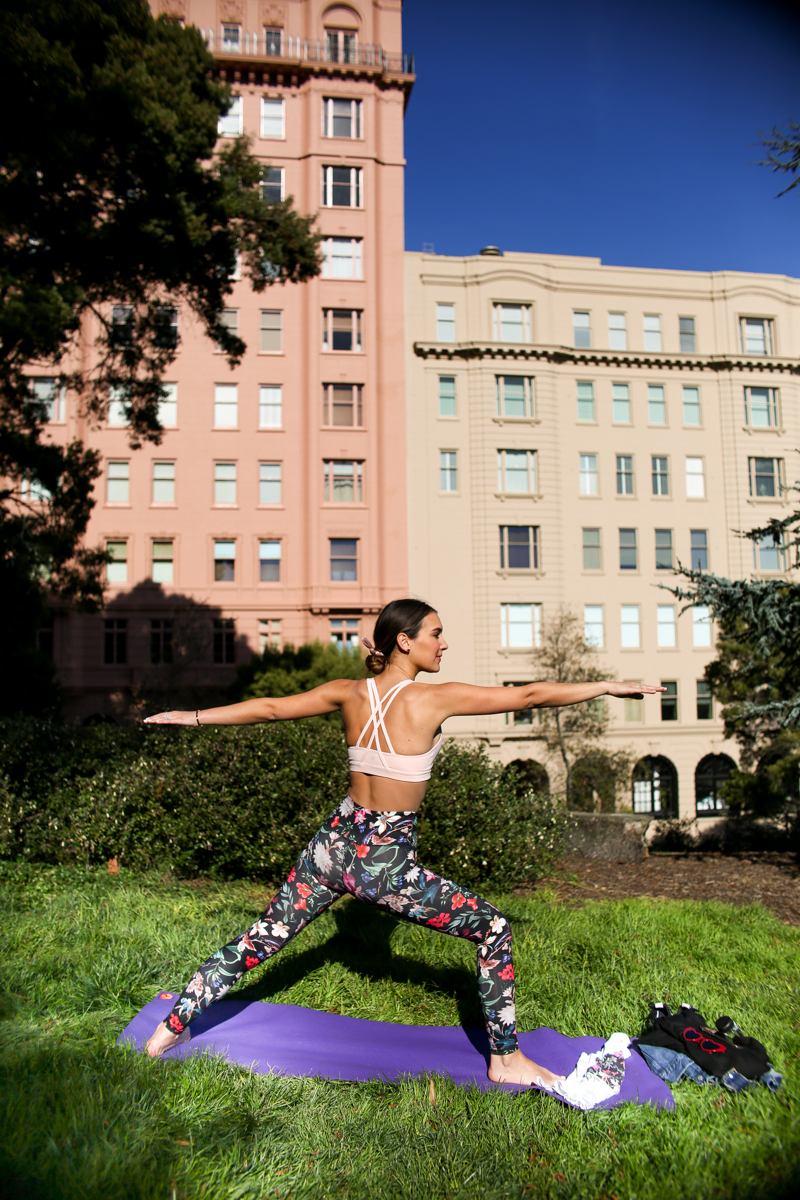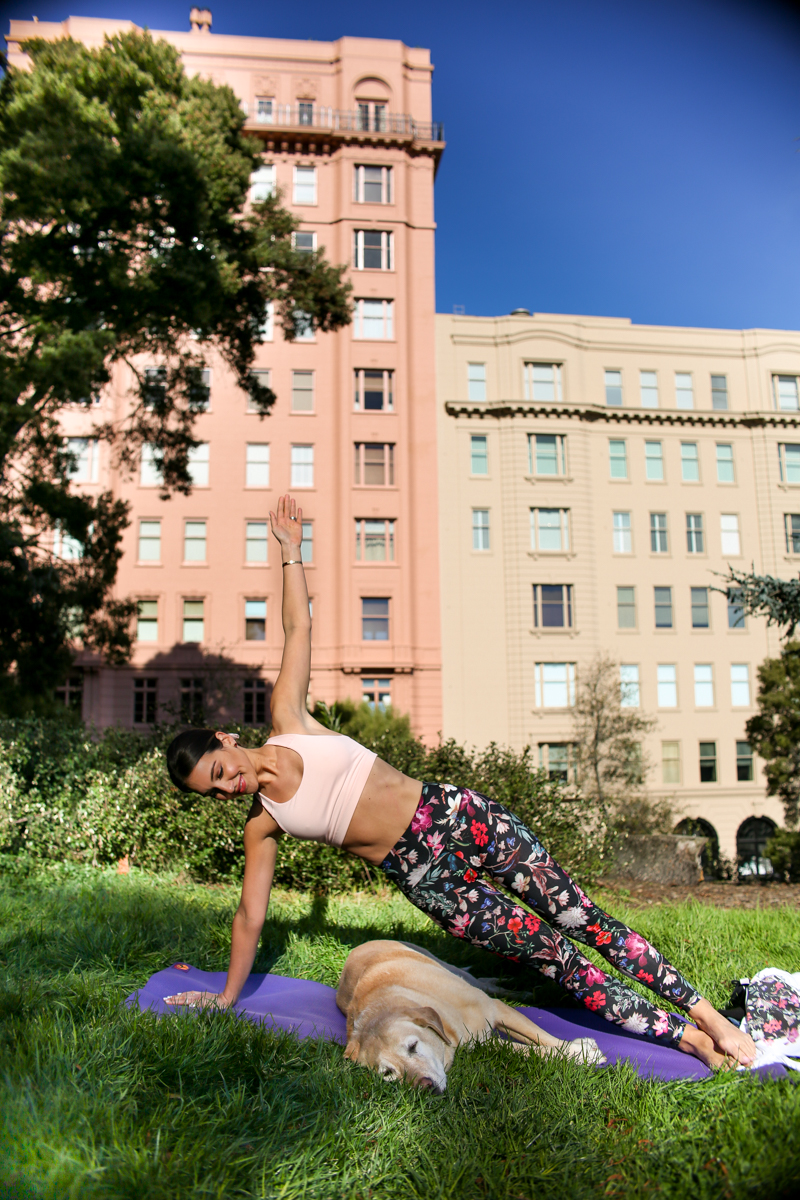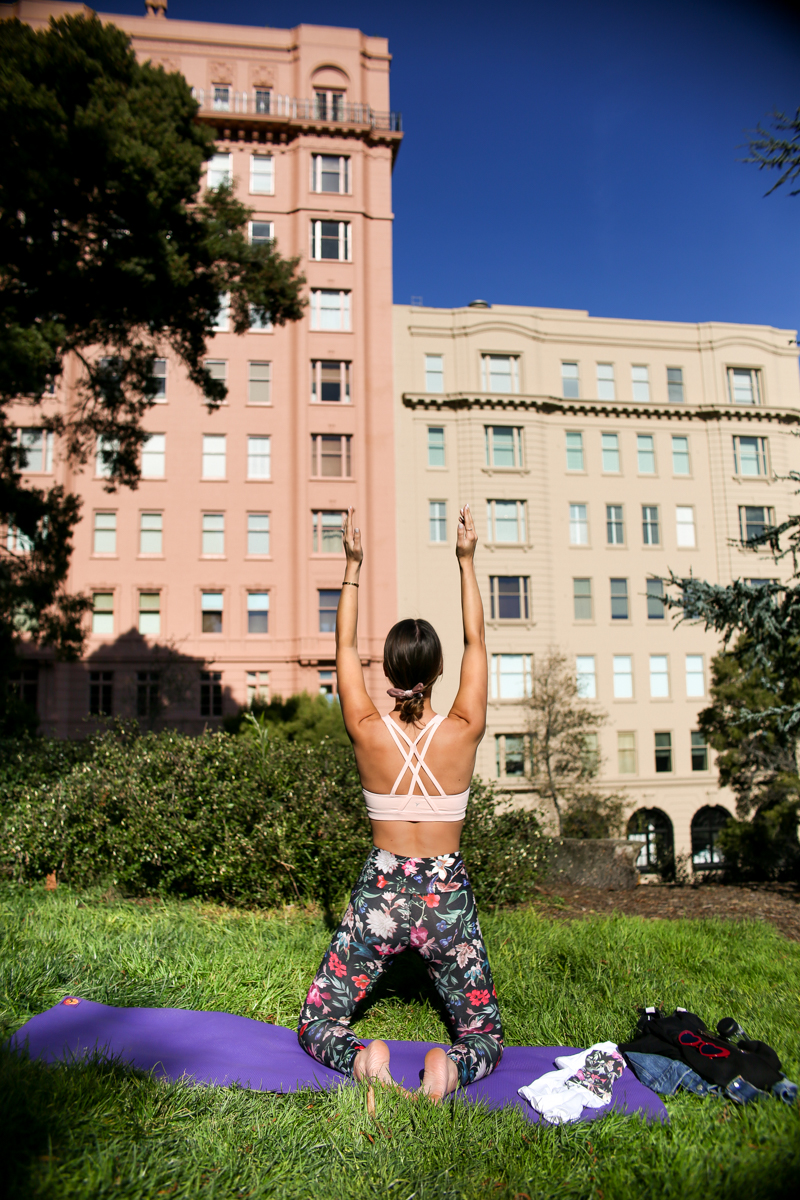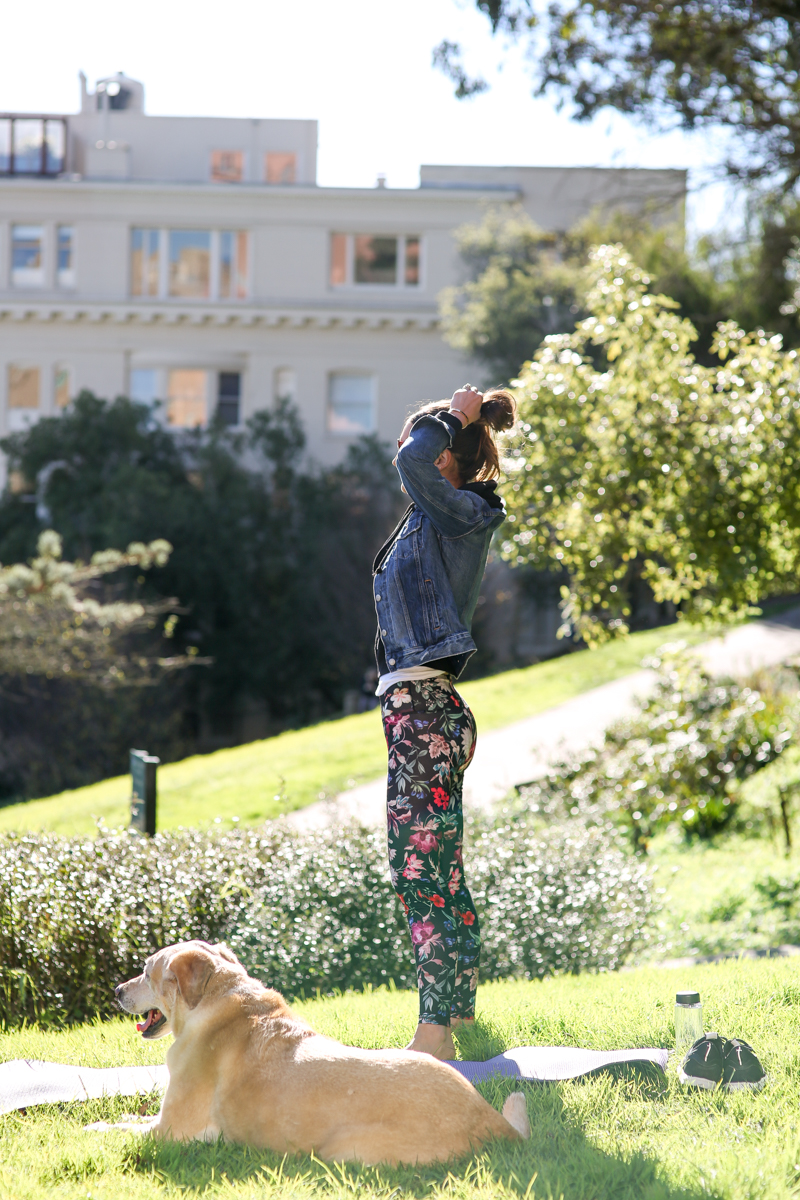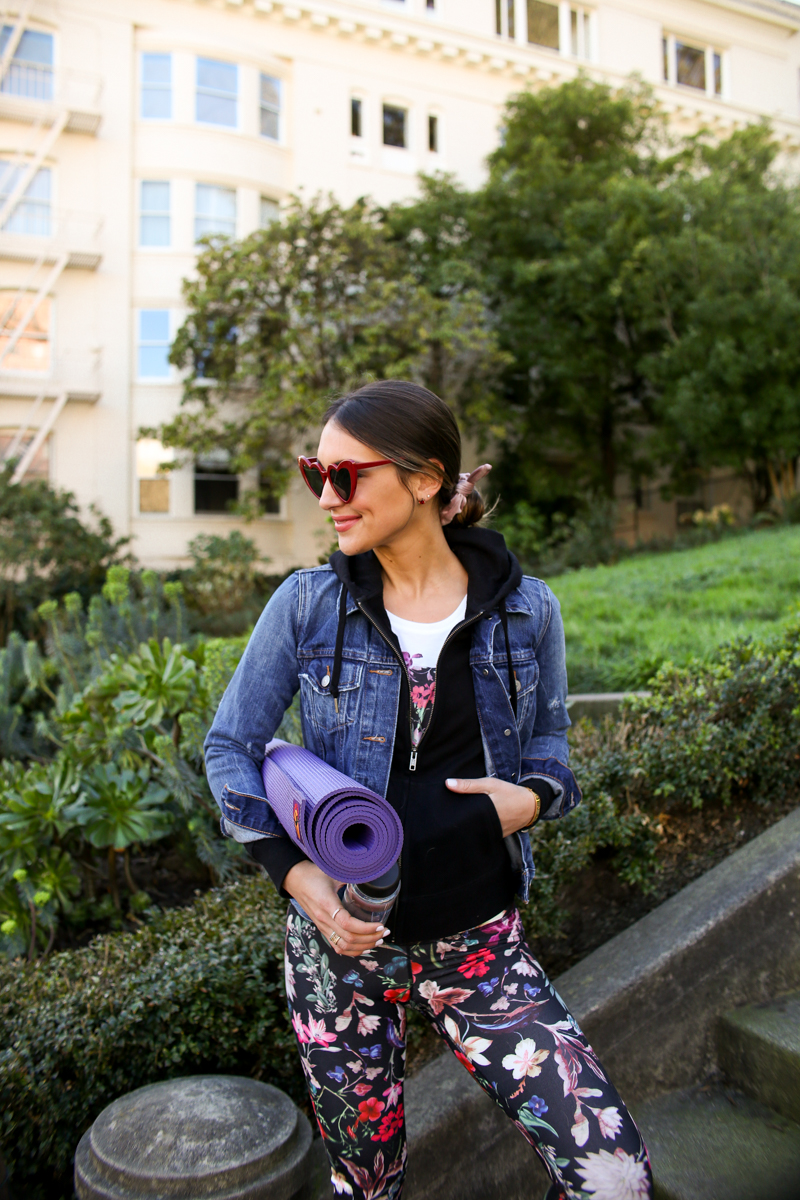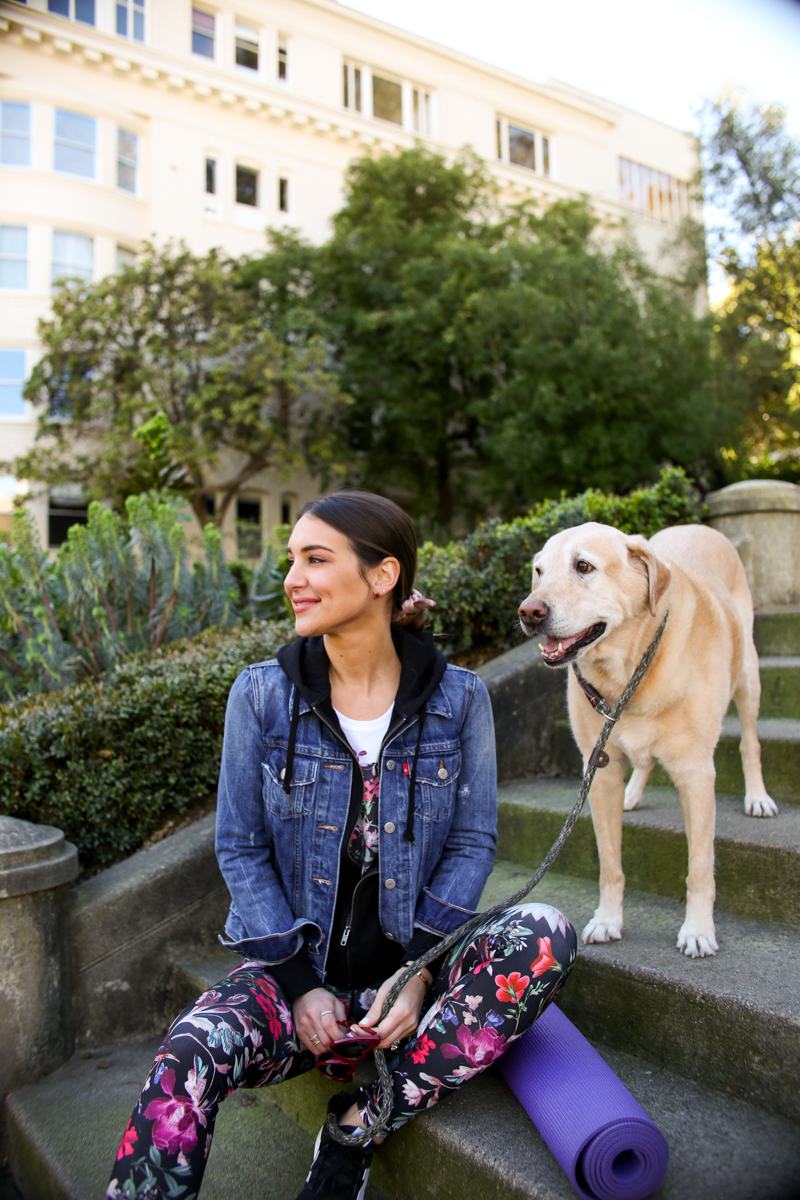 photos by Christian Barnes
leggings, also love these and these (all on sale) | sports bra (on sale) | love this tank and this one  (both on sale) | similar sweatshirt (on sale) | similar denim jacket and love this one
Do you have any fitness goals for January? I would love to hear! I plan to keep up with mine on Instagram and insta-stories so if you want someone to keep you accountable… I'm your girl.
And if you don't have the time to go to the gym or pay for an expensive class – I hear you. If I know a workout is going to take a lot of time out of my day, I'm not going to make it. I usually exercise at home and I've shared some of my favorite at-home workouts here!
Thank you so much for reading! XO –
brought to you by Old Navy