My third week of eating plant-based!  I shared the first week's recap here and the second week here.  I must admit, this week was a little less impressive in terms of photos/recipes.  Christian and I took Monday off for MLK Jr. Day, and we spent the day in Laguna Beach.  It was magical (!!) – but the days that followed were filled both playing catch up and working ahead because I was in Park City, Utah for the Sundance Film Festival from Friday – Monday!
I know, I know – cry me a river. BUT my reason for explaining this is because I don't have a photographed recipe or an extensive list of recipes. Girl… I was making it work!
That being said, let's get into it.
Last Week's Recipes:
Black Bean Soup – so good. So very good! We topped the soup with avocado, cilantro and tortilla chips. Also made great leftovers.
Peanut Butter Chocolate Banana Smoothie – I've made this for my three y/o nephew and Christian – a crowd pleaser no matter your age or gender! A great quick breakfast or snack.
Quinoa Black Bean Tacos – This was the recipe I was hoping to feature in today's blog post, but as you saw in  my cry-me-a-river excuse above… I didn't get around to it. SO yummy though! Will definitely be making these again.
Power Balls – I made these as a snack option for me and breakfast option for Christian. He will eat almost anything and will eat healthy if there's something already made.  I thought this recipe was ok, next time I'll be trying this recipe.  I used organic peanut butter and a lot of the oil was gone so it made them a little dry.  Then I added some coconut oil which made them better… but I need to play around with a few recipes before I perfect them!
Dining Out:
I have a confession.  On our Laguna-filled day of fun we were having a late lunch on the beach and… I got mahi mahi tacos.  I was going to get the vegetarian sandwich but then the server was saying it was "alright" and raving on the tacos and I was on the water… I cheated! I wanted to be honest because while they were good, they didn't rock my world. I found myself thinking afterwards, "that wasn't really worth it." I would have enjoyed veggie tacos just as much. Surprising, right?
I left for Sundance on Friday and thankfully there were vegetarian options everywhere thanks to all these California hippies (finger pointed at myself here) in town. So it was rarely an issue except one day when I hadn't eaten since 6AM and pizza was the only lunch option. I opted for veggie pizza but it did have cheese on it, I confess.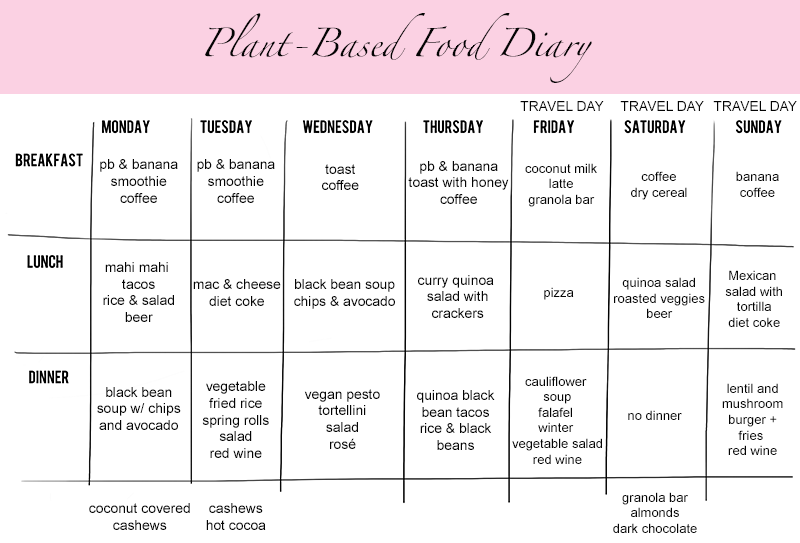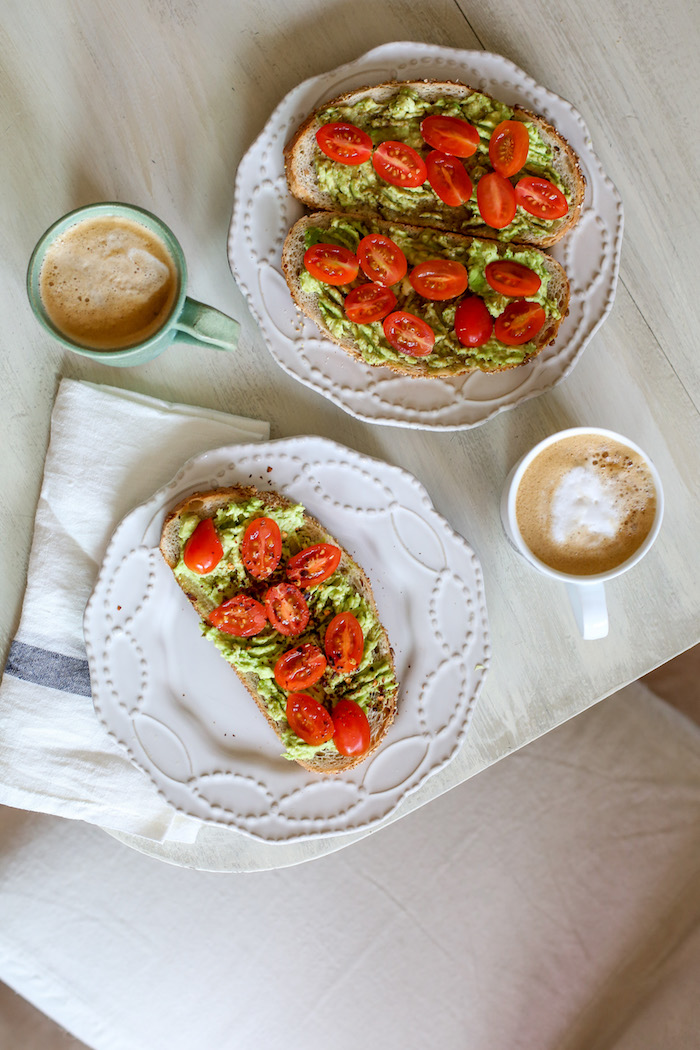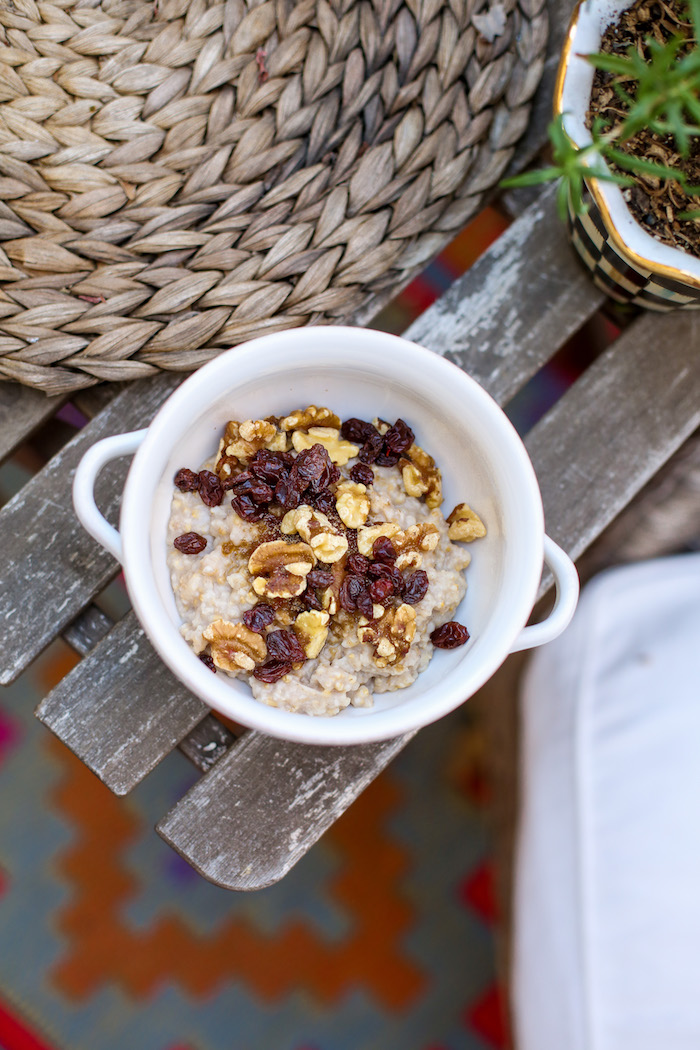 How I'm Feeling
I was extra hungry last week. Which was annoying because I was also extra busy so I was basically shoving food in my mouth while answering emails and making a packing list. #Godbless.
Thanks so much for reading! XO –