My boy,
Today is your due date, although you happily decided to make your entrance four days early. Things moved along so quickly – you were ready!
I found out you existed on March 19th. And every day since then I've looked forward to this day. I have so much excitement to meet you, to hold you, to love you. It's been you and me for the past nine months, and with every kick, every hiccup and every time I see your little behind jutting out of my upper left side (!!), I think of what it might be like to know you and be a part of raising you.
In every moment I spend in your nursery, I dream of the baby, boy and man you might be one day. I think about kissing your cheeks and seeing you smile. Standing you up in front of the mirror to show you how perfect and squishy your legs are! Tucking you into bed and reading you a book. Feeding you in the middle of the night, appreciating that time of having you all to myself again. Just like it's been day by day this year as you've grown in my belly.
You are the luckiest little guy because while you don't know it yet, you actually have the best dad. He's brilliant, loving, patient and will always be able to make you laugh, even when the days are tough. He's done that for me for twelve years! I knew when I was dating him that he was going to be a great dad one day. And now you get to experience that – how lucky you are! He took this photo of you and me on our seventh wedding anniversary. It was hard to look serious because he kept making me laugh. You'll soon see – he's the best. Marrying him is one of the best decisions I've ever made.
I finish writing this letter with tears in my eyes because I am so grateful and overwhelmed with happiness to be your mom. I promise to do my best to raise you to be patient, respectful, brave and loving like your dad. And to chase your dreams no matter how crazy they might sound, to take risks… with the ability to laugh at yourself and not take life too seriously as I like to think I am.
Hudson, thank you for making us parents and for joining our family. We love you so, so much and even though we've just met, you are already the center of our entire world.
Love,
Mom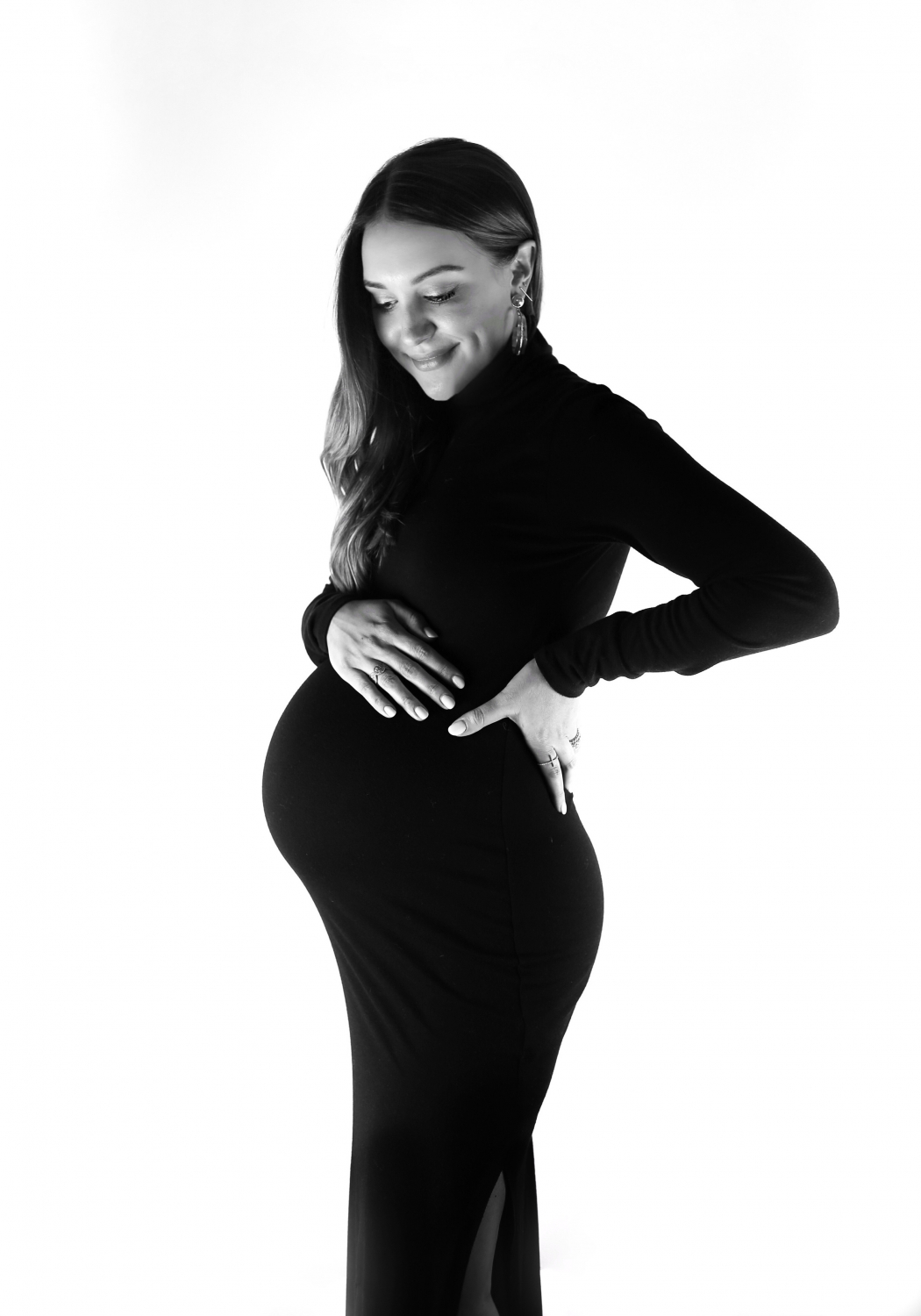 photos by Christian Barnes
dress, also love this one, this one and this one | hoop earrings | bar earring
Thank you guys for being a part of this journey with us! XO –