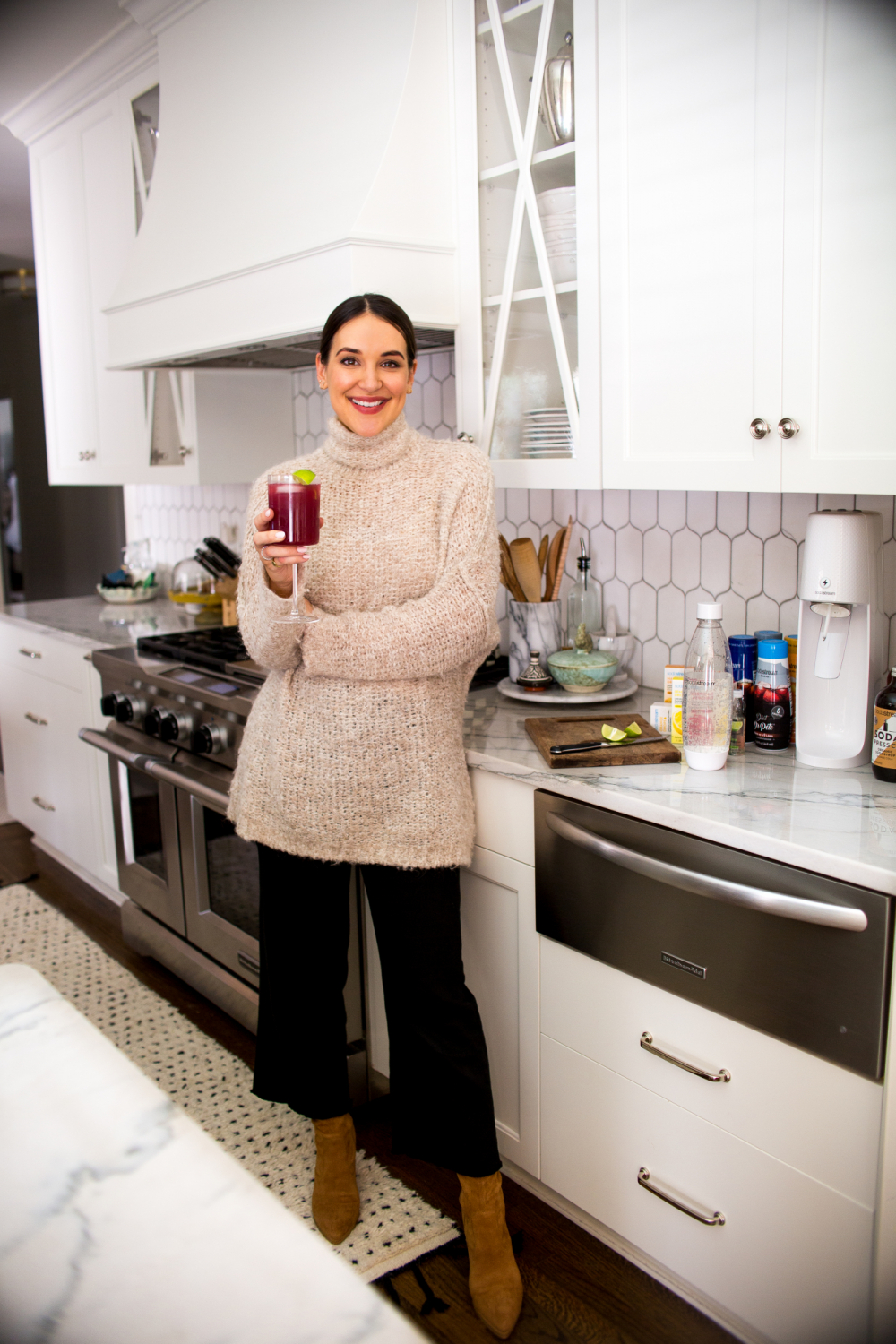 If you follow me on Instagram, you've seen how much I've loved our SodaStream.  During my pregnancy I loved making myself different concoctions that felt both special and delicious.  It was like having my own personal little mocktail machine!
I've also been amazed at how much our guests have loved seeing how this machine works.  They'll pick a flavor and we'll ask if they want it low, medium or highly carbonated.  Ta da!  In fact, two people who have seen it at our house have bought machines of their own.
SO, if you have a soda or sparkling water lover on your Christmas gift list, you can actually save $50 on a SodaStream and flavor bundle on Amazon, which makes it $109.99.  And then they can make all the drinks they want – it's the gift that keeps on giving!
I think the flavors are great on their own, but I wanted to share a little holiday mocktail recipe as well for any of you who are also looking for a little something extra to sip on.  And you can always add a little vodka to this if you aren't in a mocktail season of life… I hear you and I see you.  #Respect.
Pomegranate Cider Spritz
1/2 cup apple cider
1/2 cup sparkling water (I used my SodaStream with the lime flavor)
1/4 cup pomegranate juice
1/2 a lime
Combine ingredients and garnish with pomegranate seeds, lime or a rosemary sprig.  Really you just want to add equal parts cider and sparkling water and a heavy splash of pomegranate juice.  My intent was to jazz up my garnishes up more… but we took these photos six days after Hudson was born, so this was my best (and it was delicious!).  I even had to keep everyone from drinking all of my cider so I could make my mocktail!  But a rosemary sprig would be so pretty!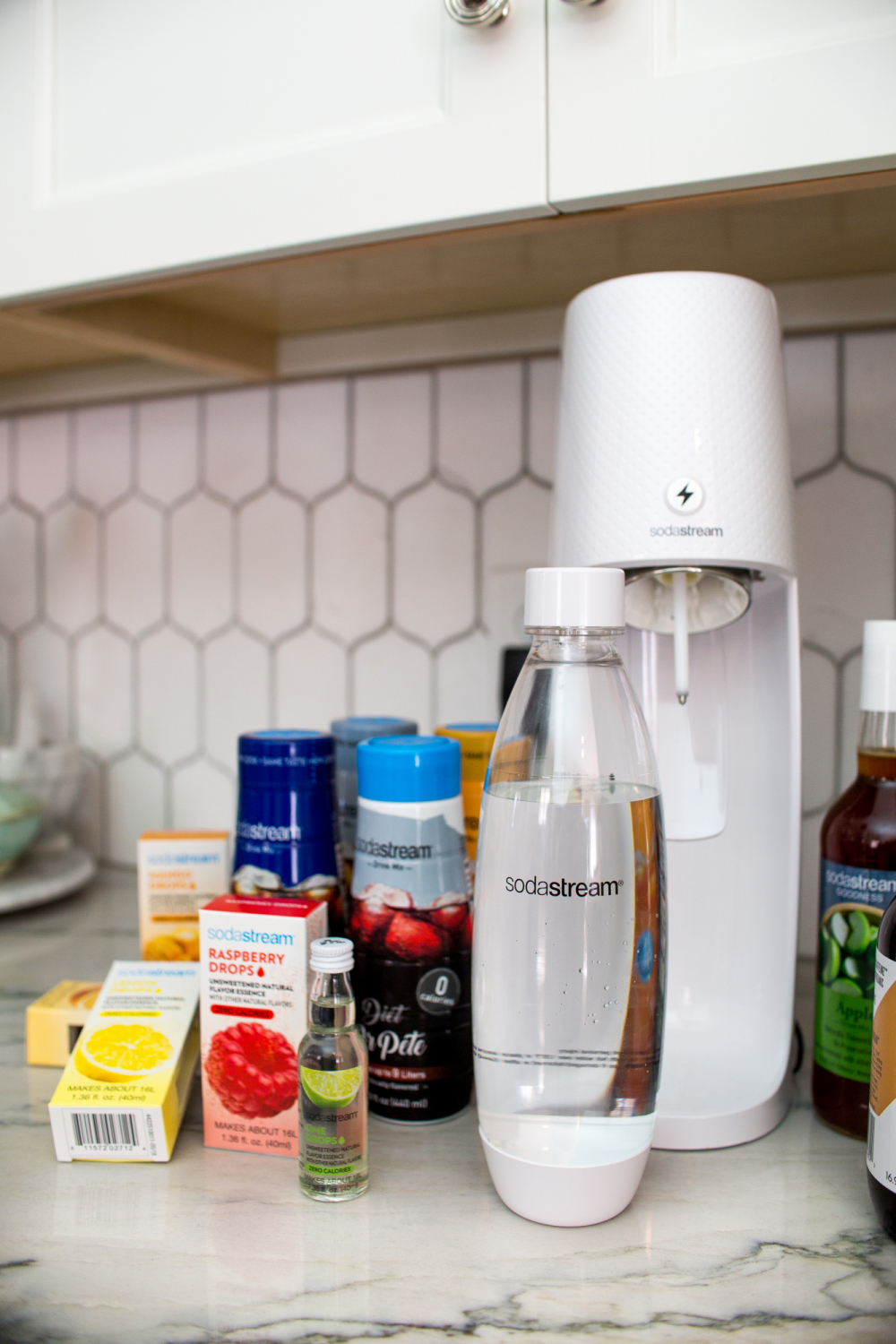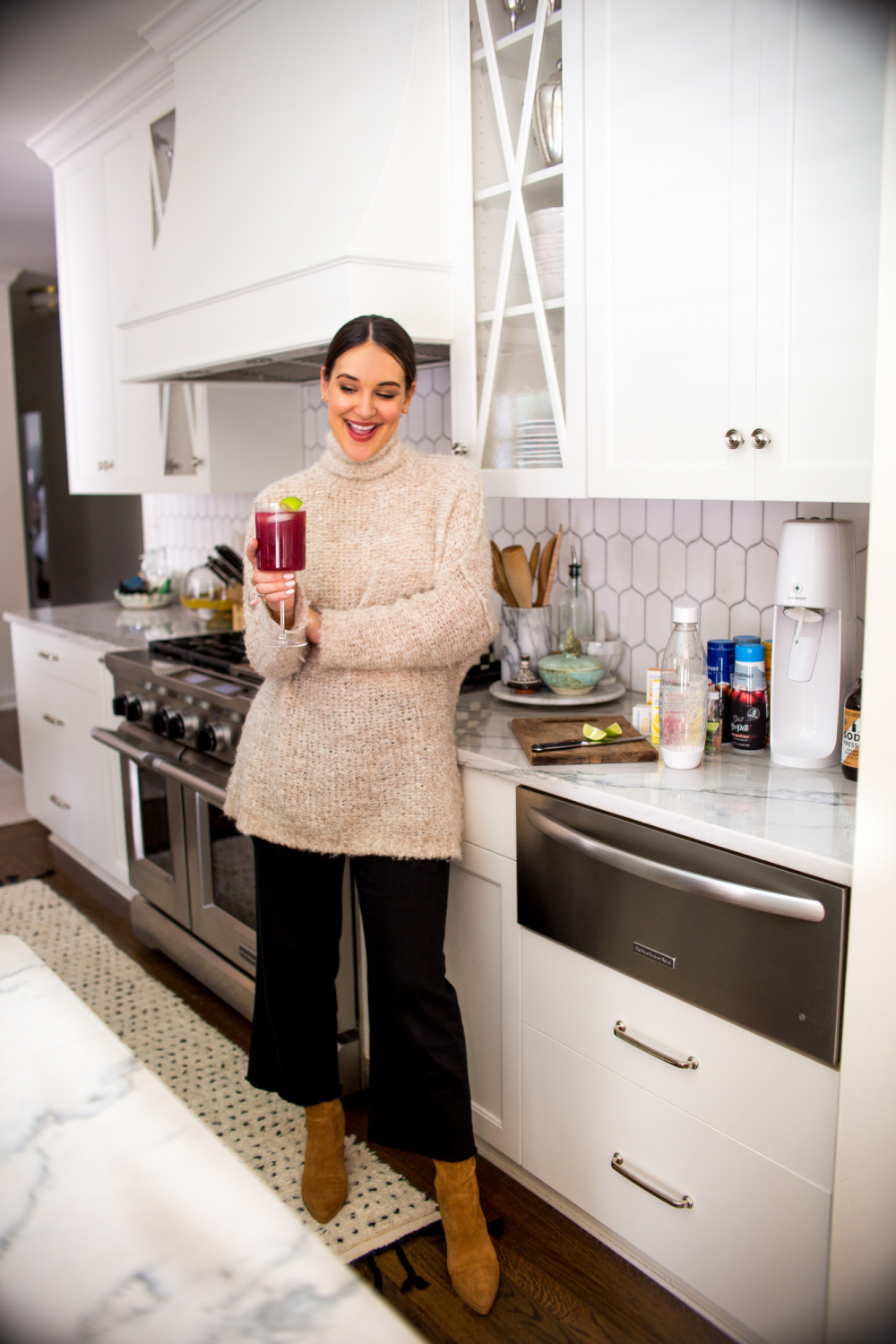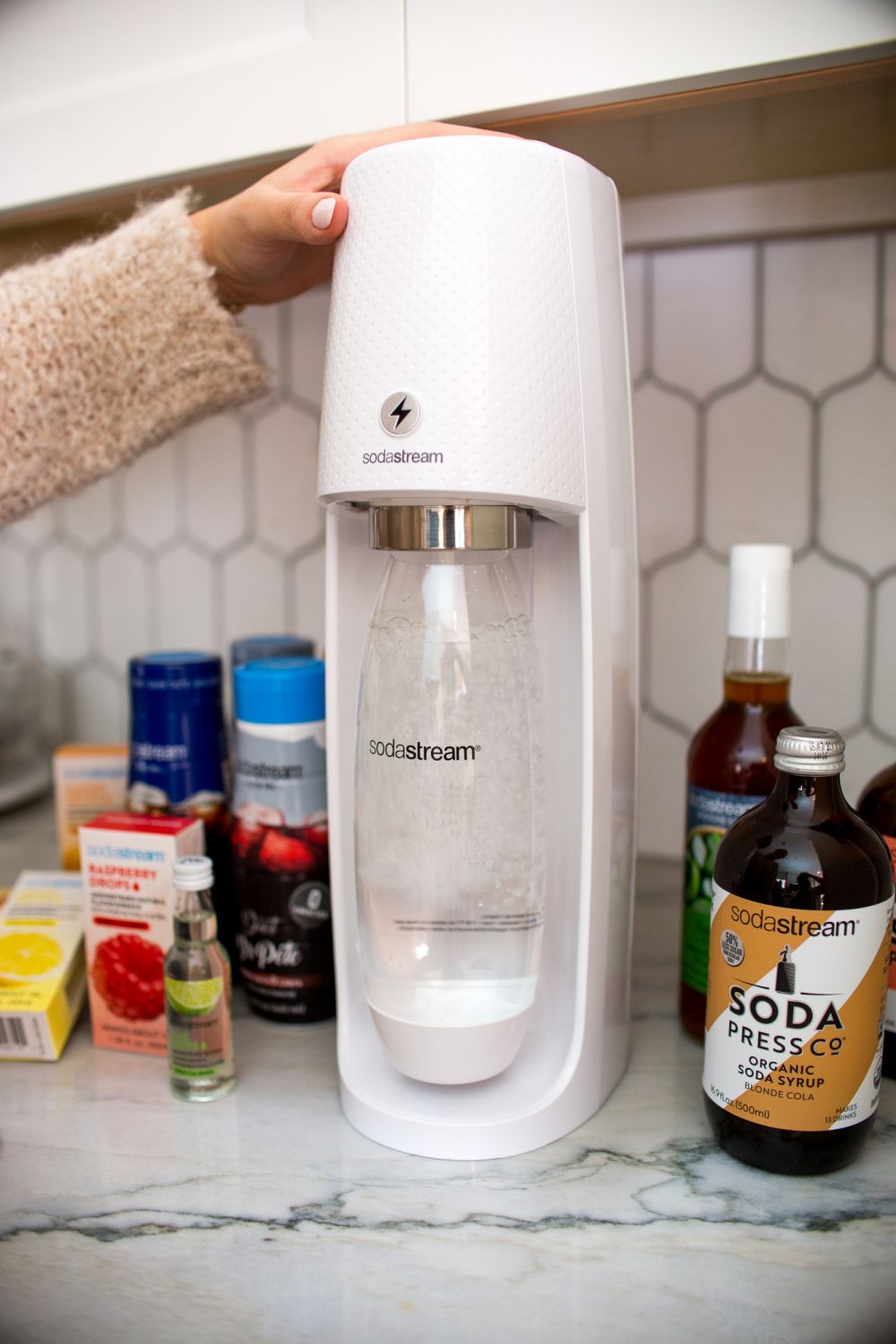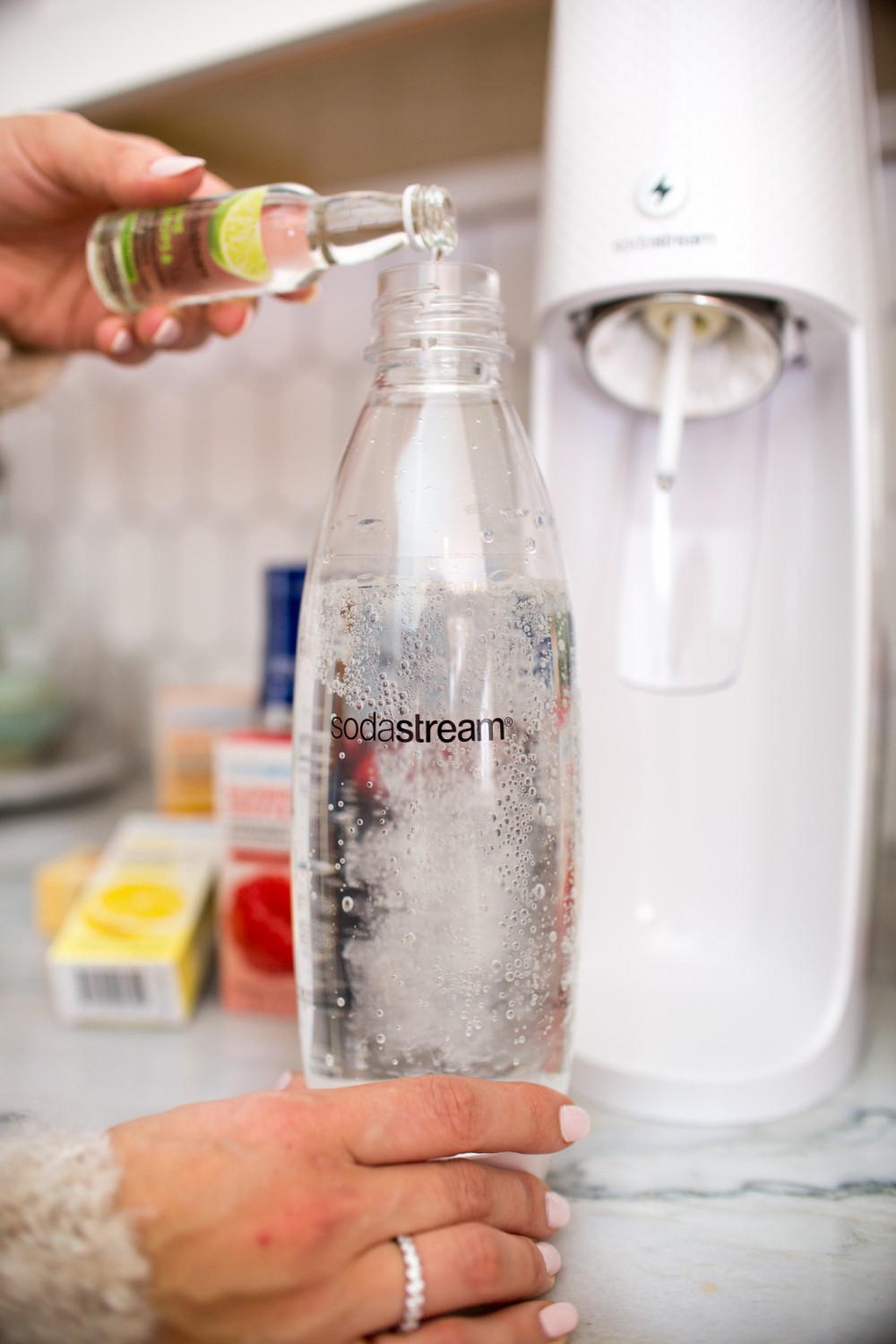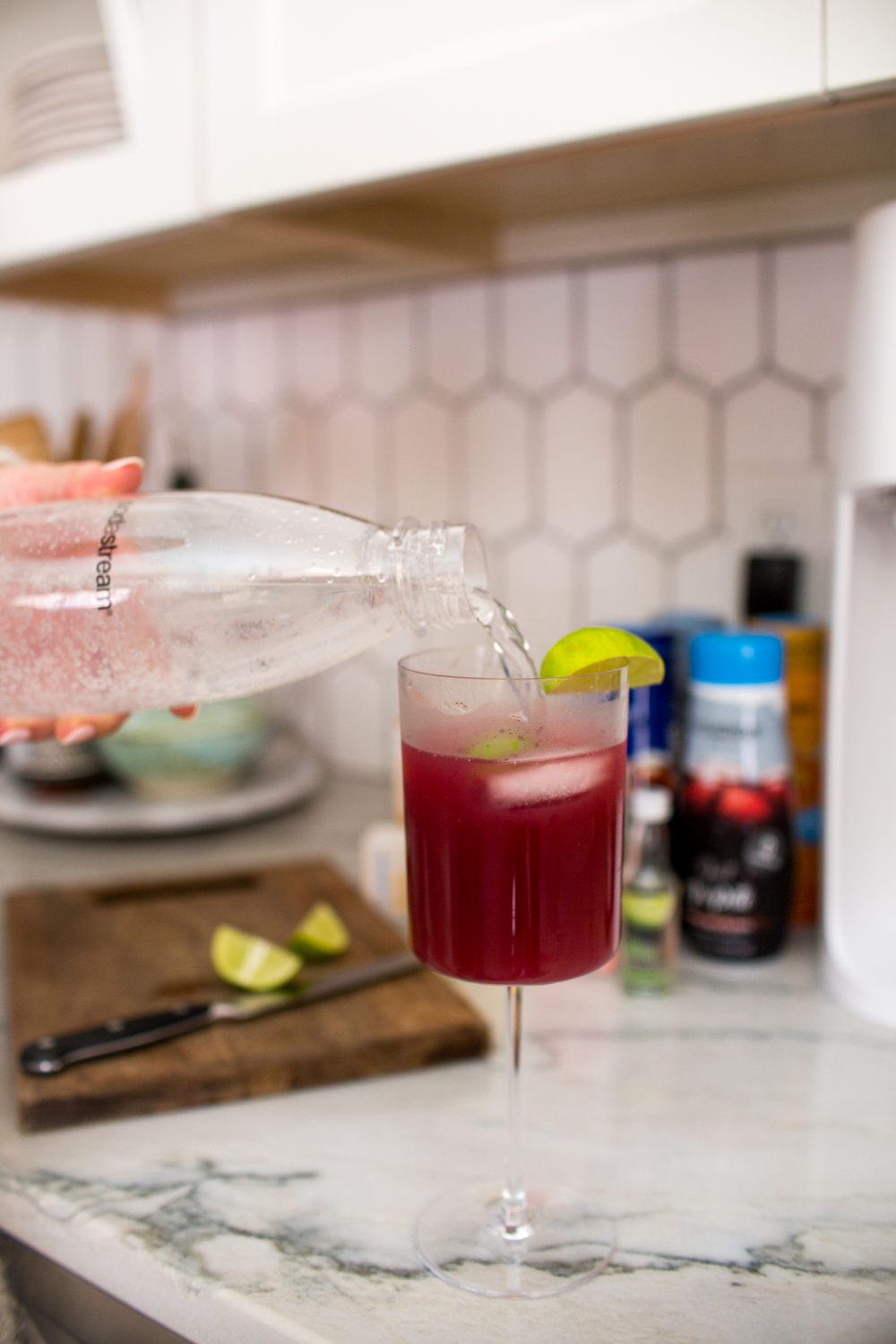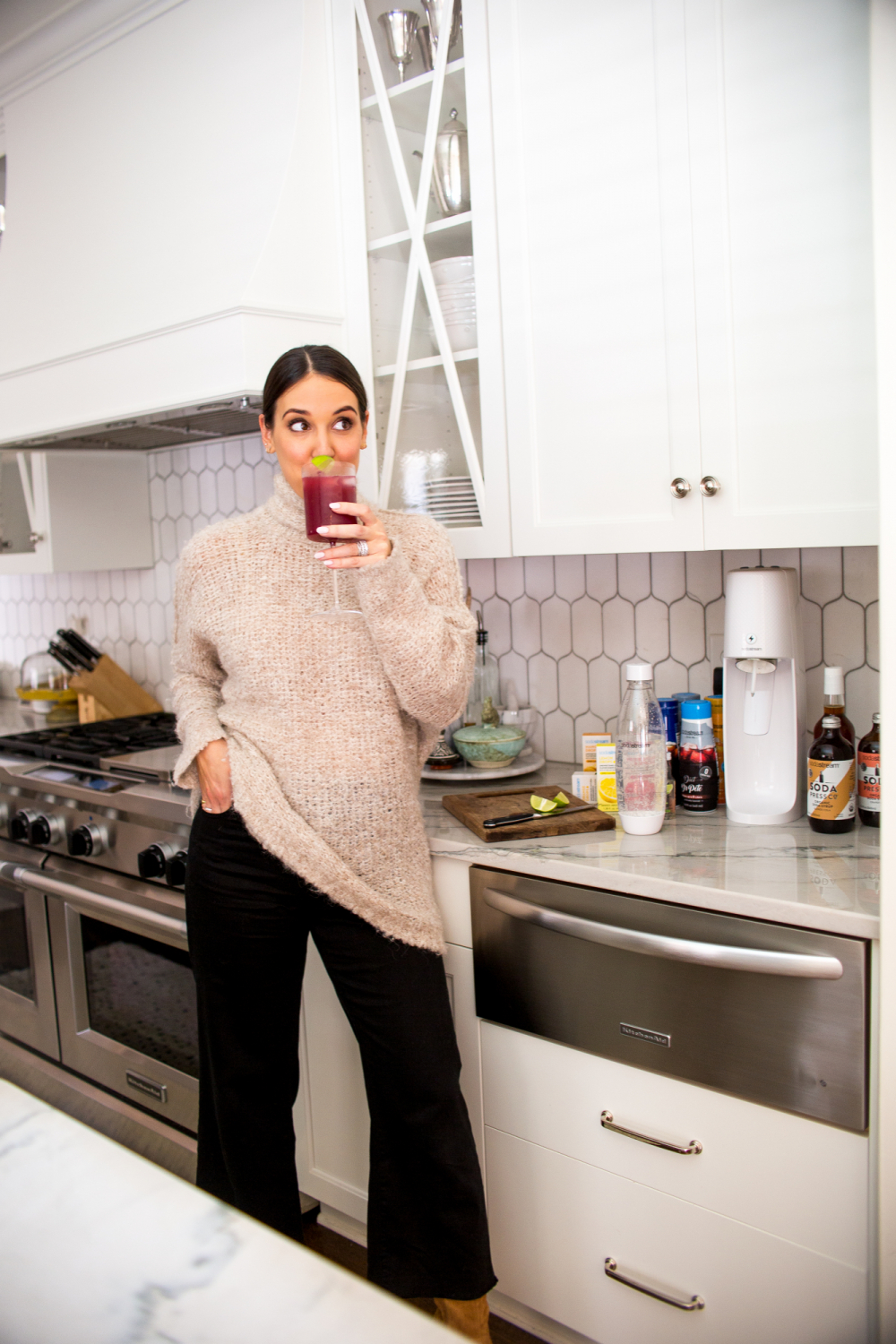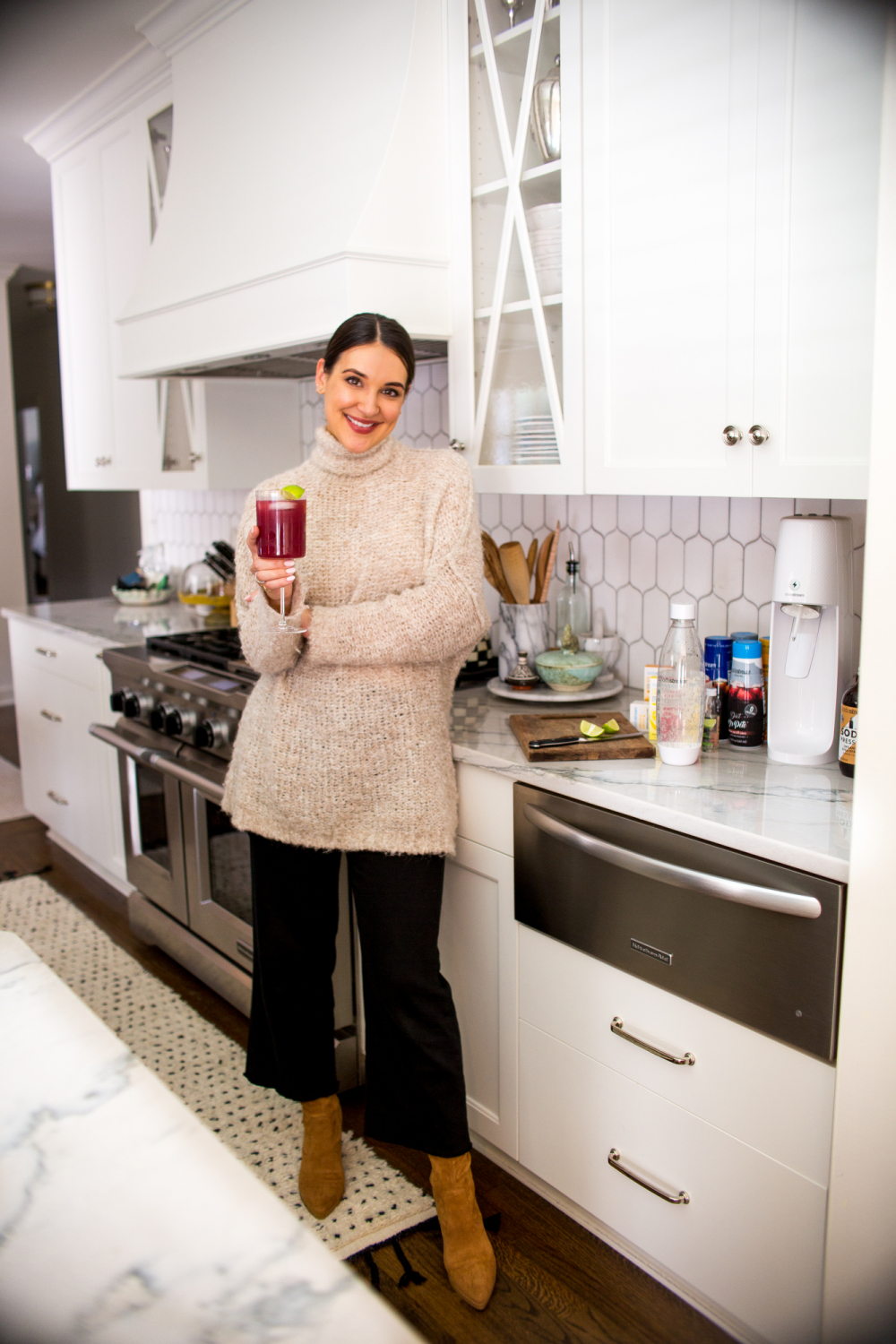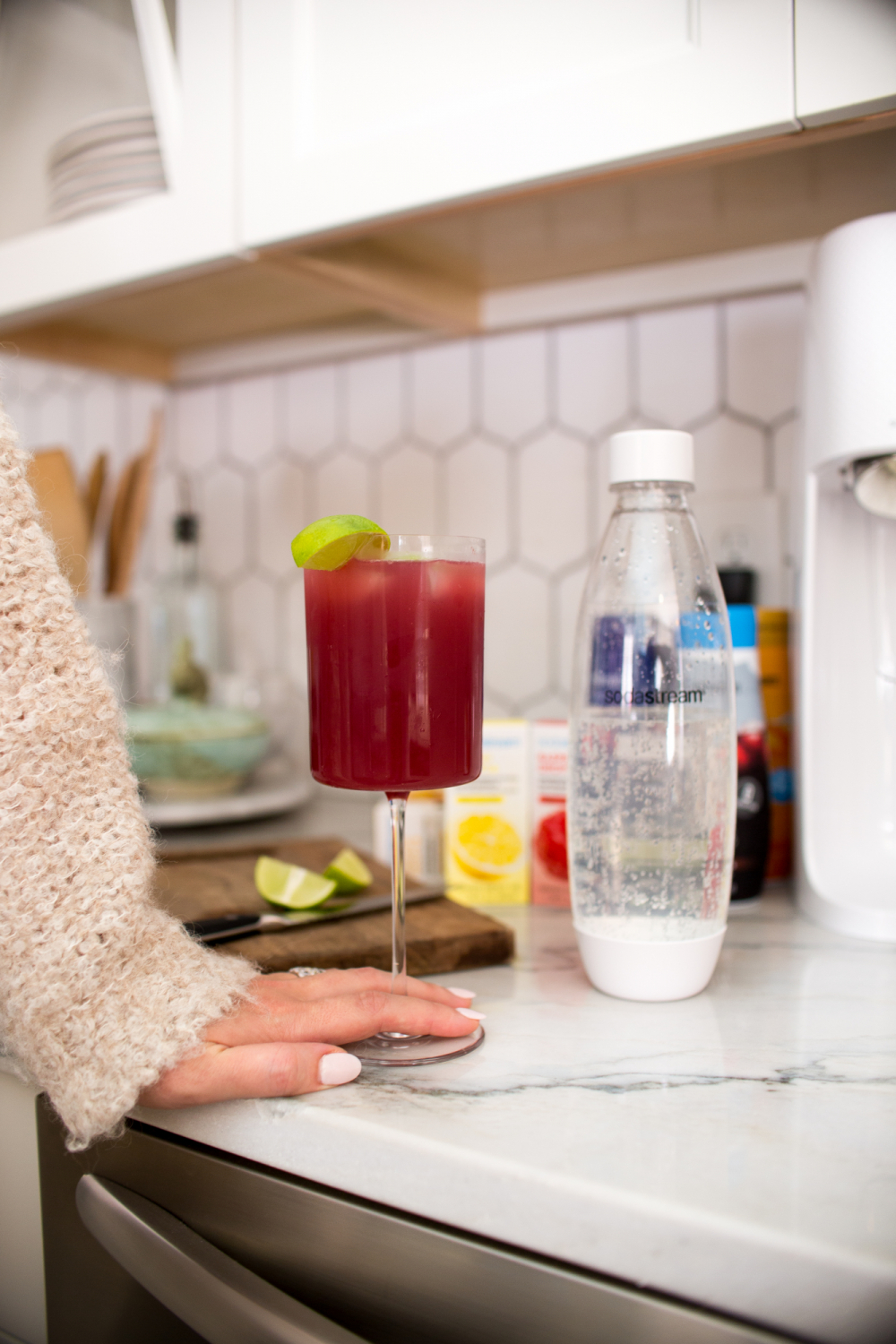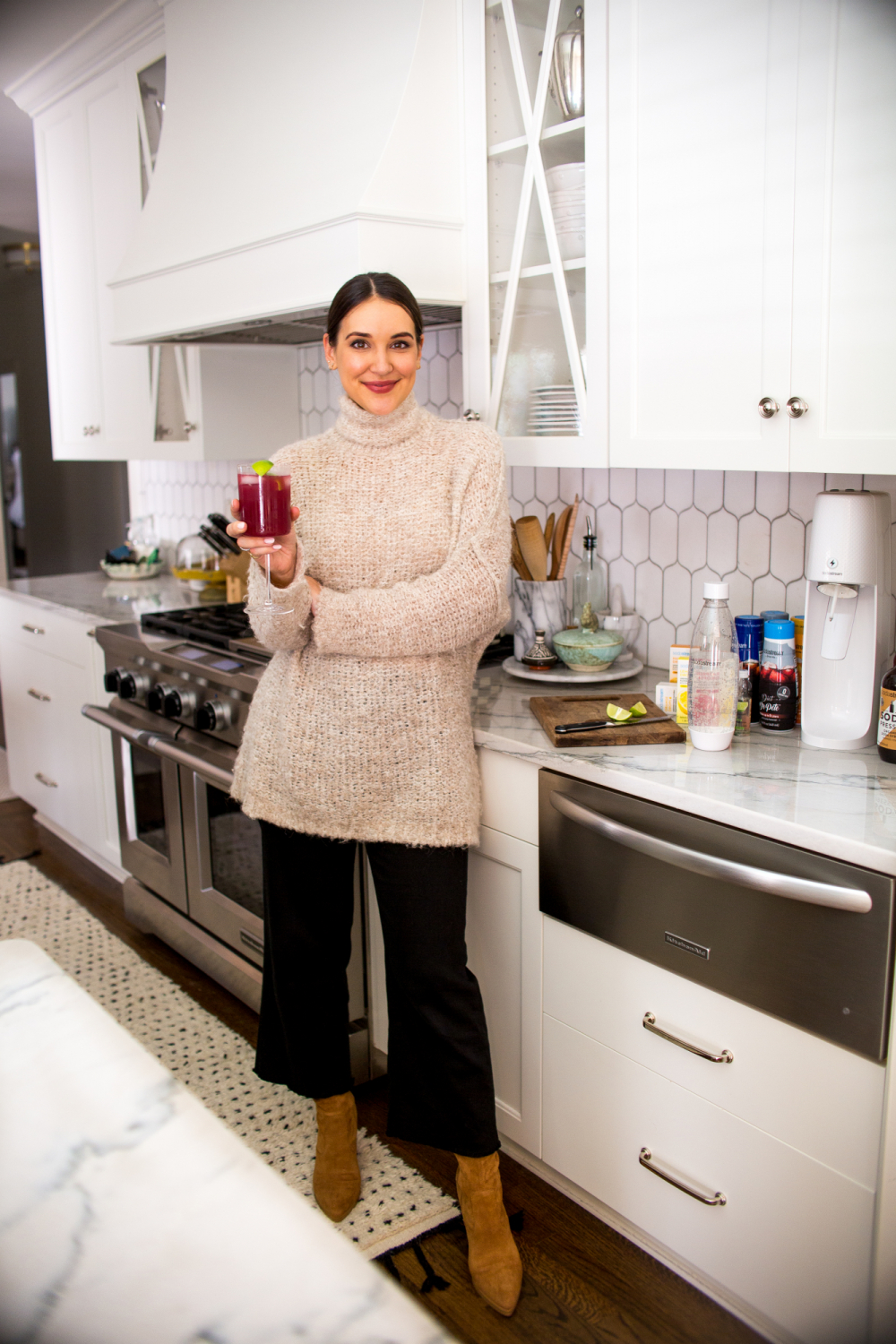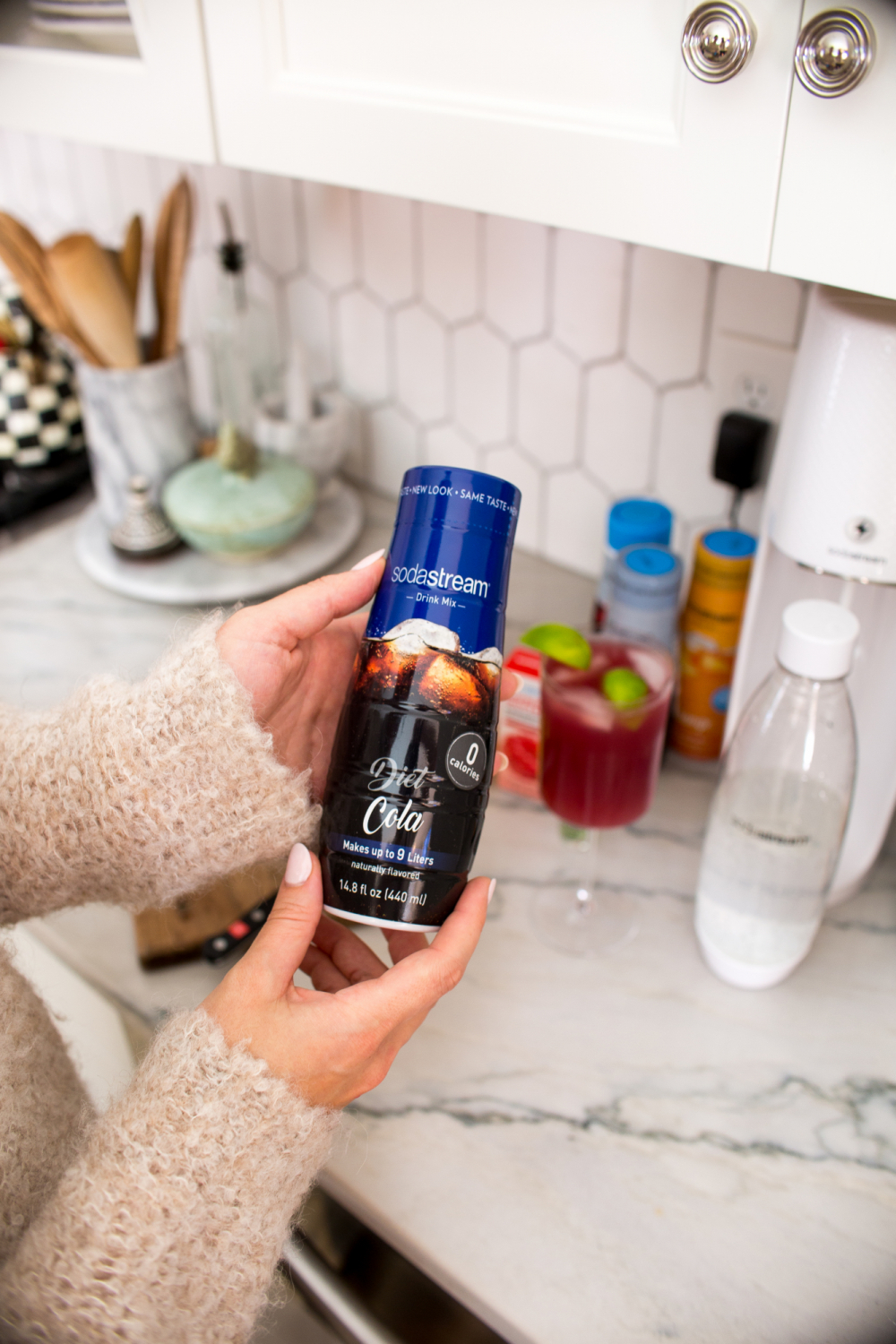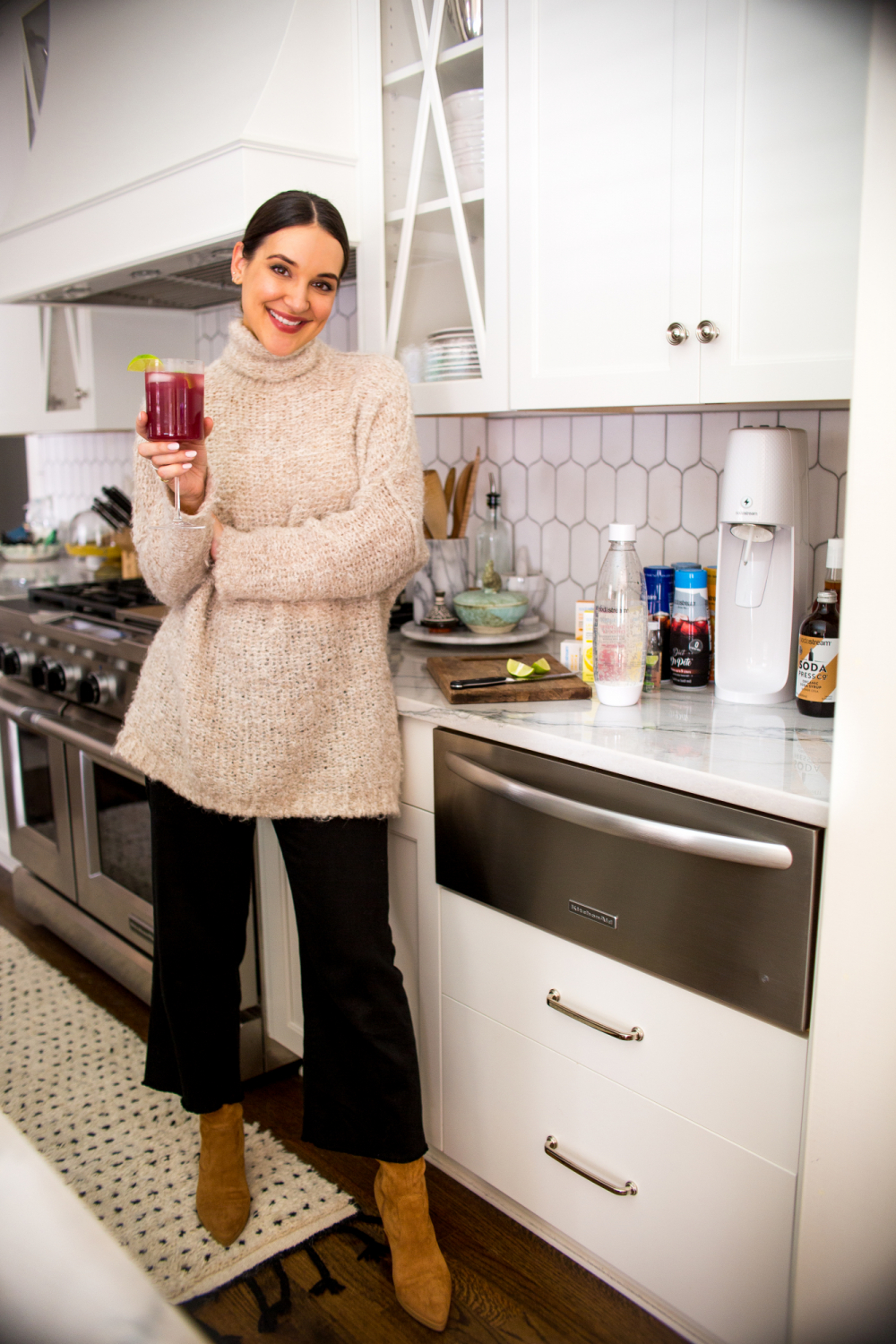 photos by Christian Barnes
SodaStream One Touch Bundle | denim (40% off) | booties (30% off) | similar sweater here and here | lip in Wild Rose | wine glasses
Are you a carbonated-everything lover too?  I'd love to hear if you've tried SodaStream before.  Don't forget that you can save $50 right now on a SodaStream One Touch Bundle on Amazon!
Thanks so much for reading – XO –
brought to you by SodaStream