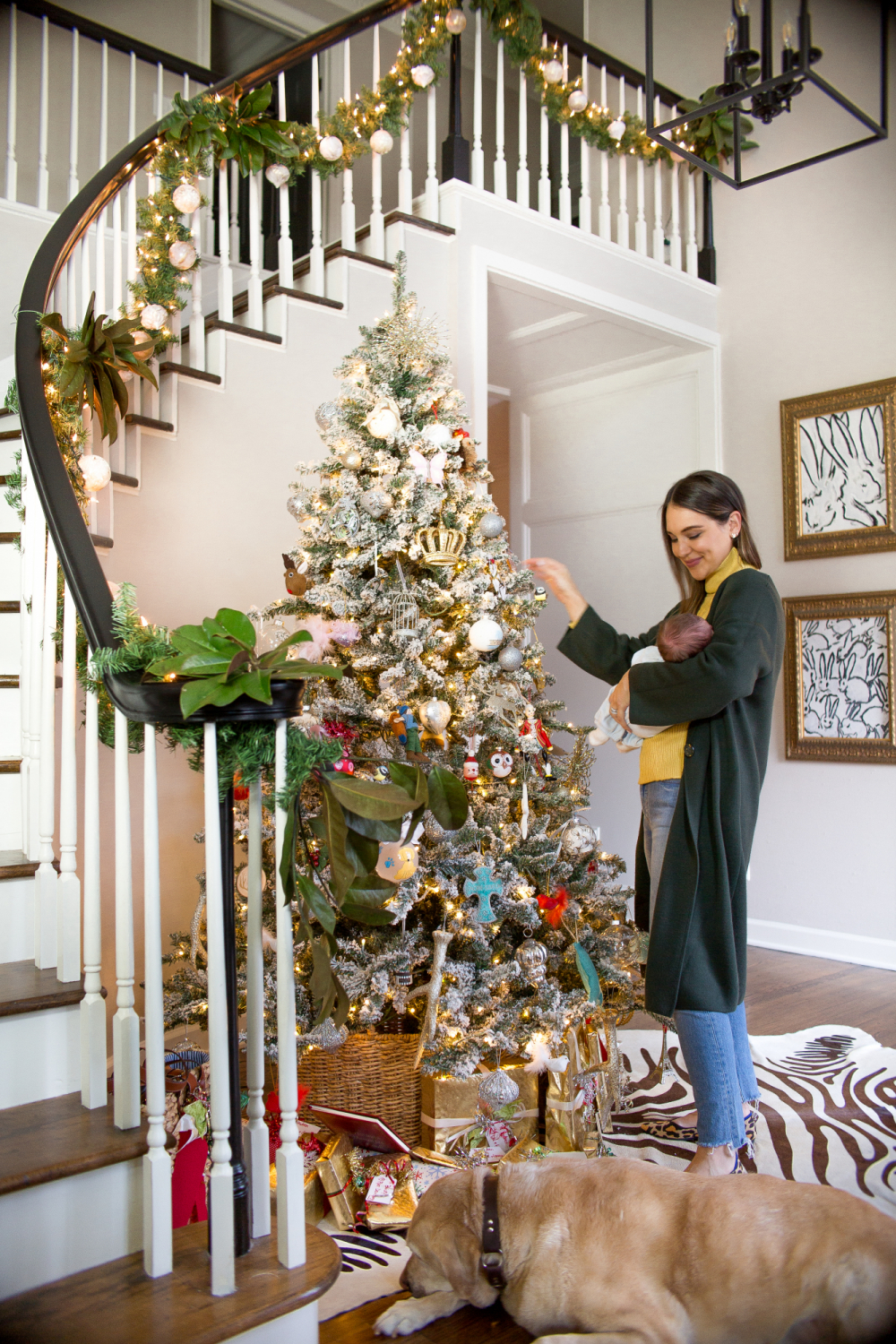 rug c/o Summerhouse, similar one here | light fixture c/o Craftmade | tree (on sale) | similar tree basket (on sale) | garland | frames c/o Framebridge | white ornaments
When my parents came to visit and meet Hudson, my dad had just gotten over a cold and in the process had given it to my mom.  Since they couldn't hold or do much with Hudson, they instantly turned our home into an HGTV episode.  They fully decked it out for the holidays, as well as helped with numerous small household projects.  There's no way I would have gotten all of these decorations up without them!
I had wanted to get a ten or twelve foot tree for our foyer… but with a newborn, I just wasn't able to make it happen this year.  So we are using our flocked tree from years past, and it never disappoints!
I documented some of their masterpiece on Instagram, and was floored by the amount of questions about the magnolia garland!  So much so that I wanted to share how they made it all come together in a blog post that would be easily searchable for the future.
It's so easy that it's borderline embarrassing, but we are going to break it down step by step so you can create this at home!  Directions are at the bottom of this post!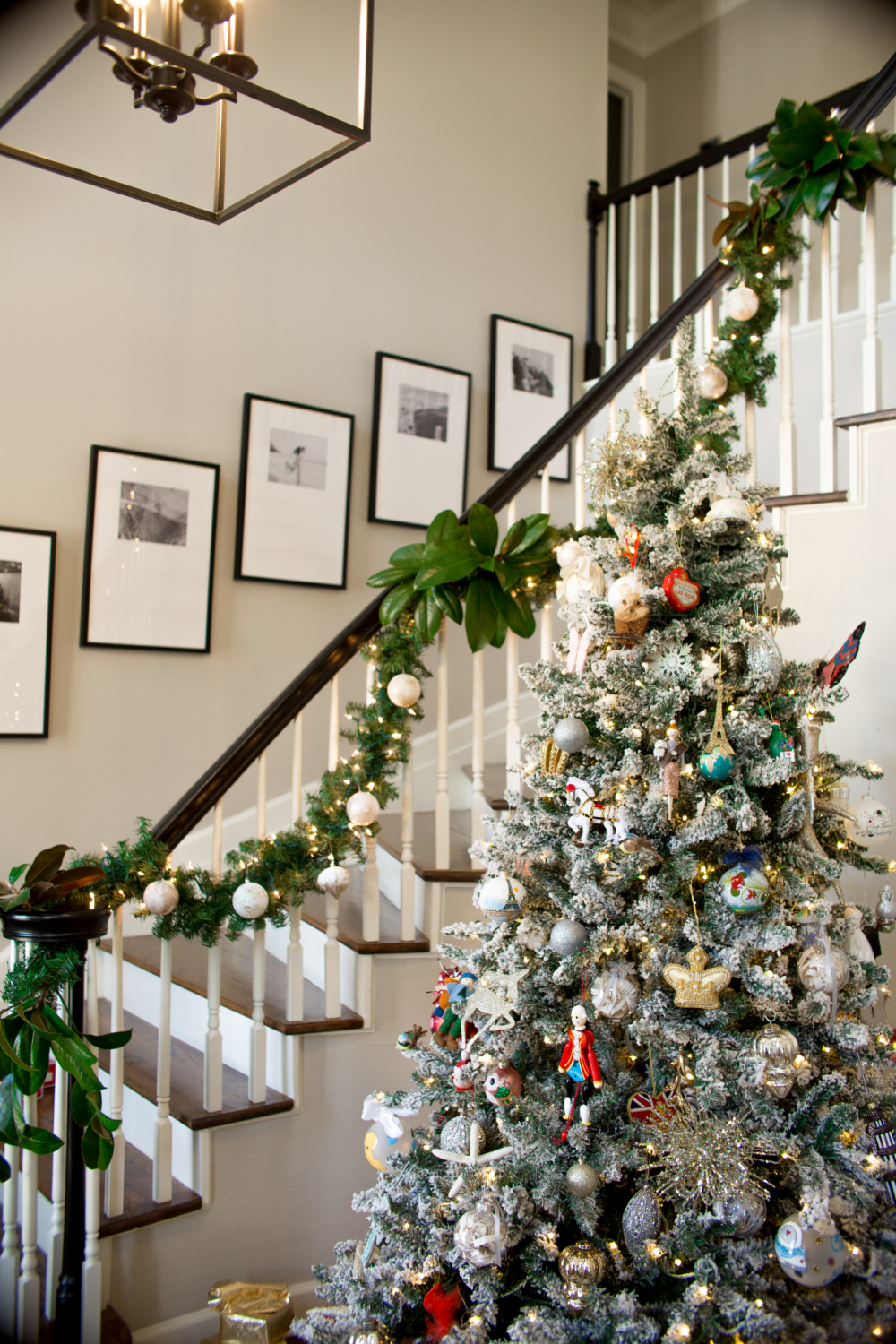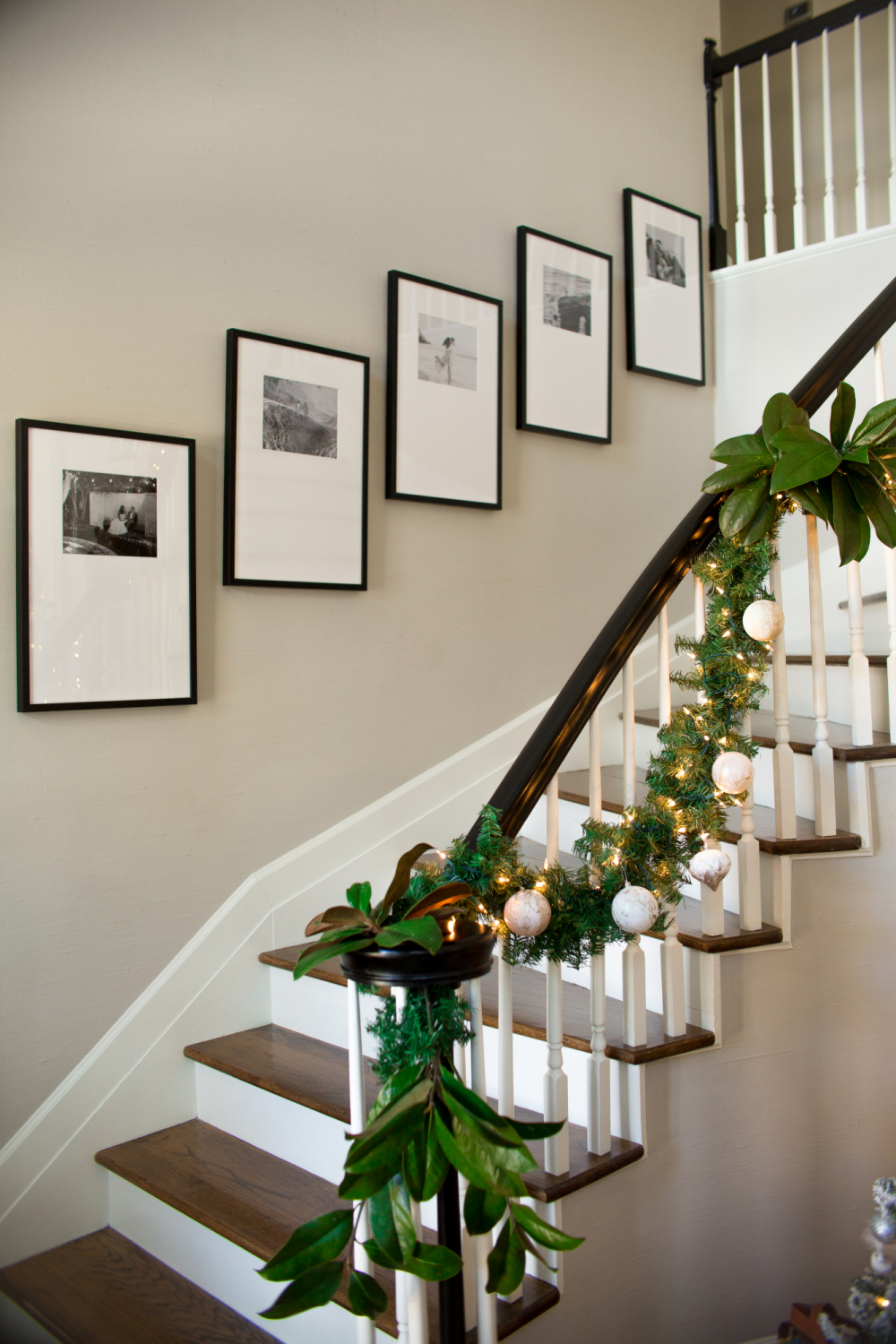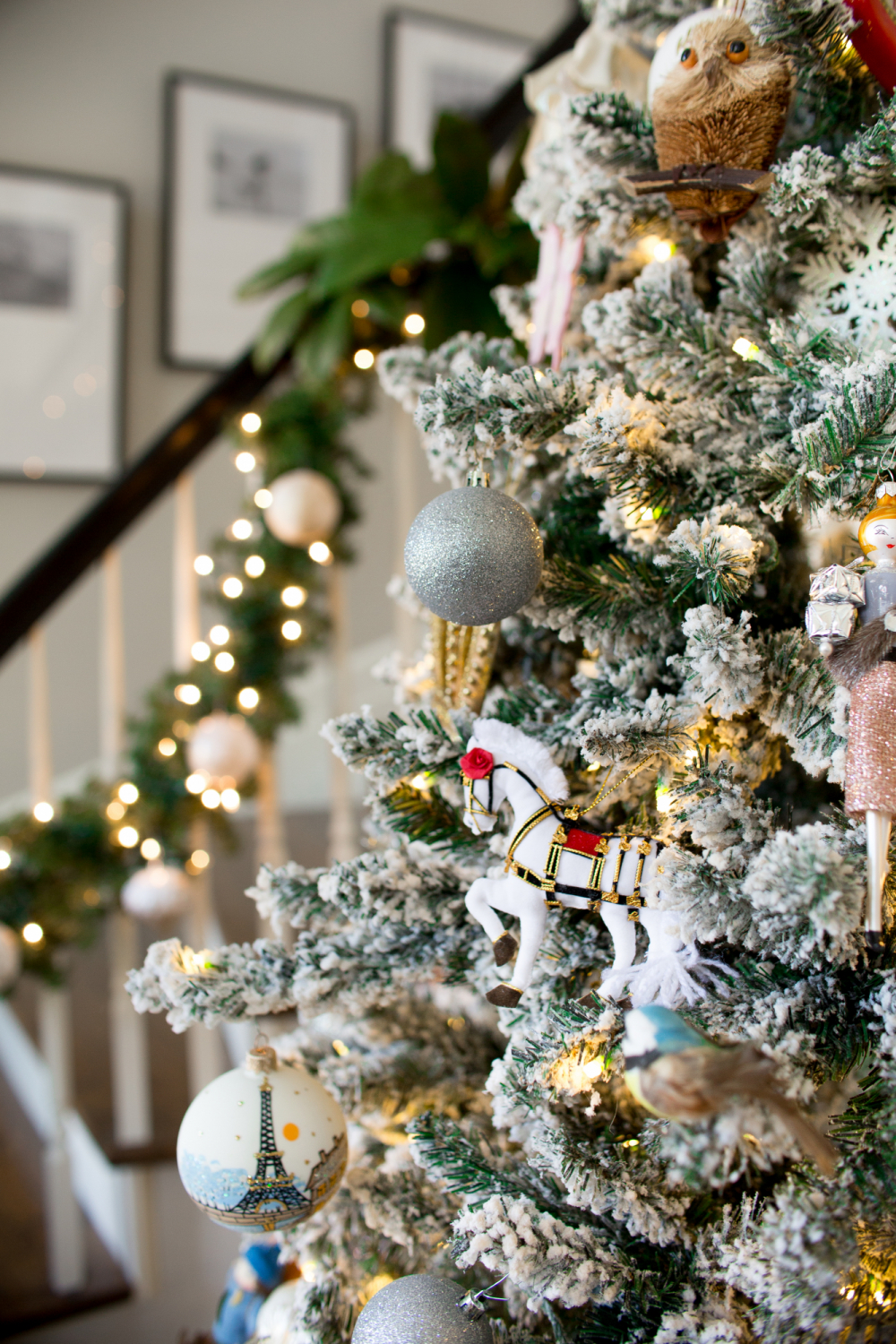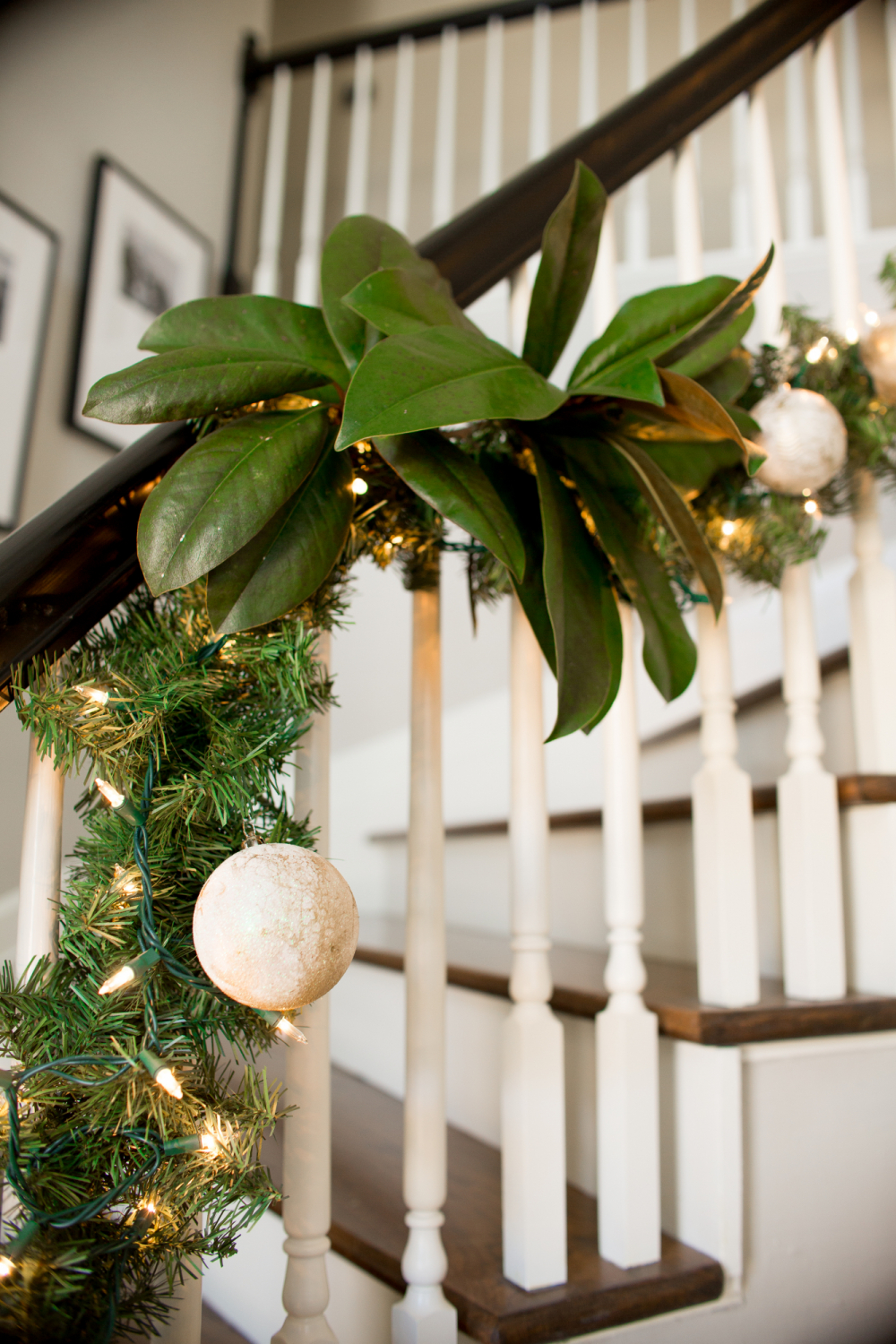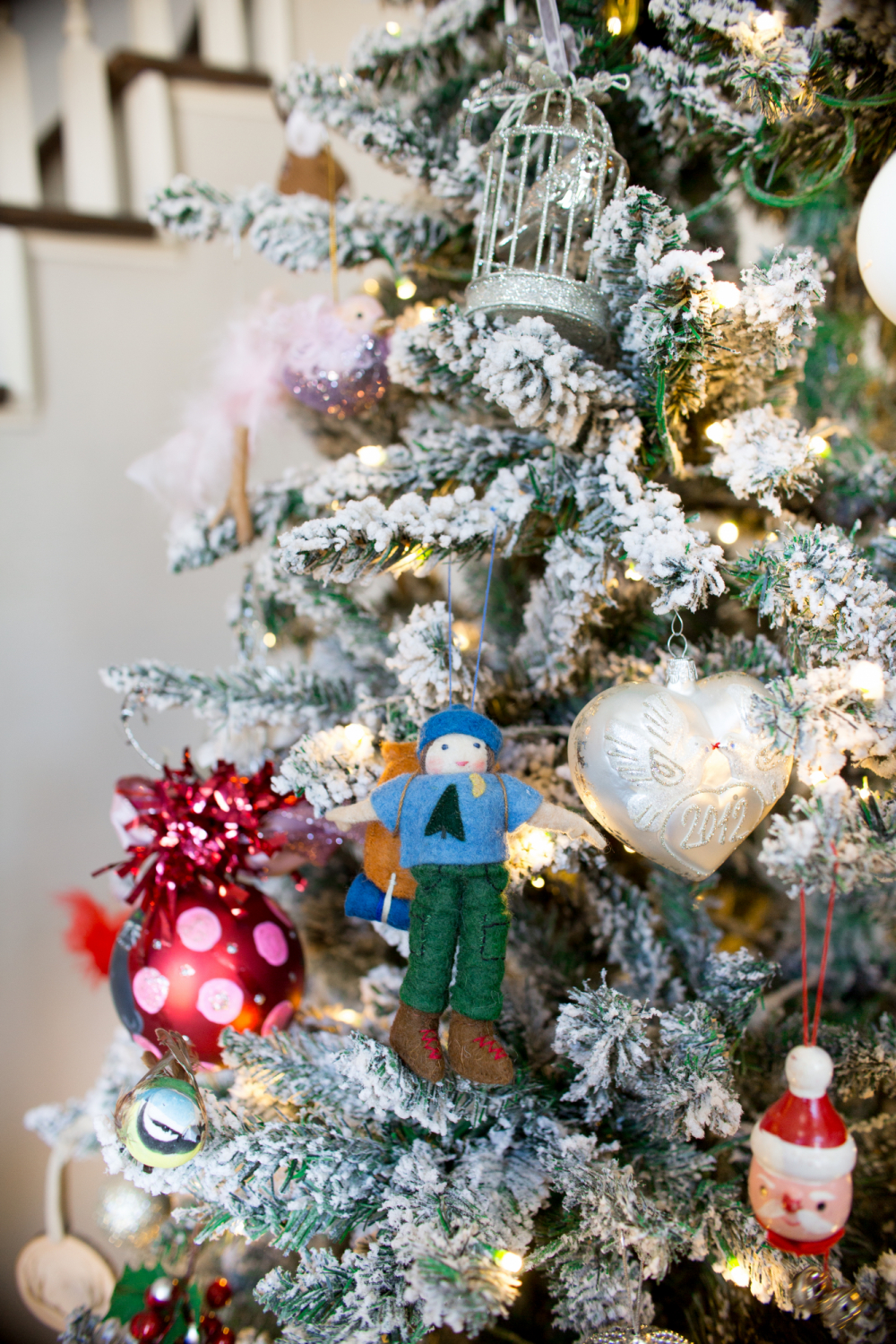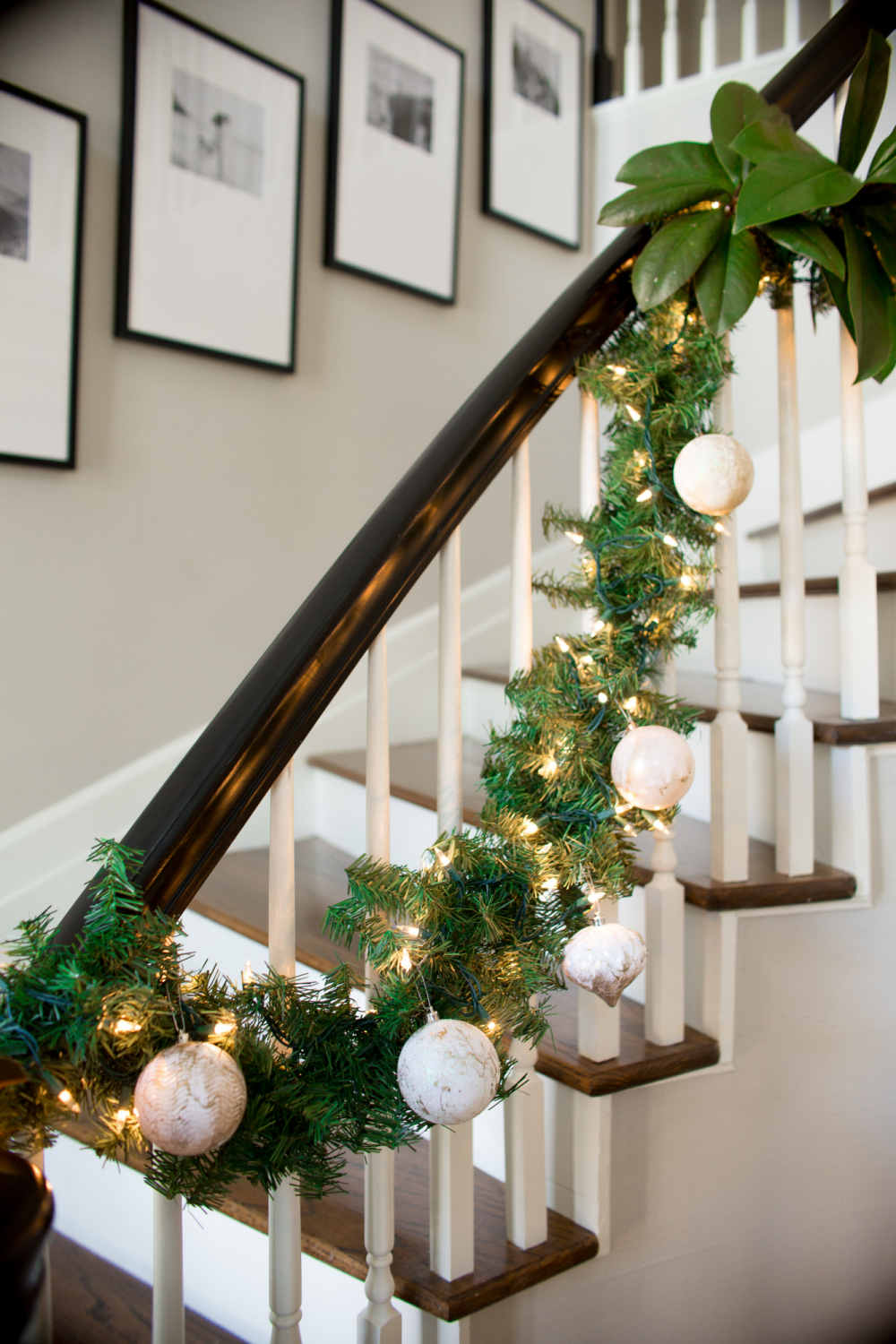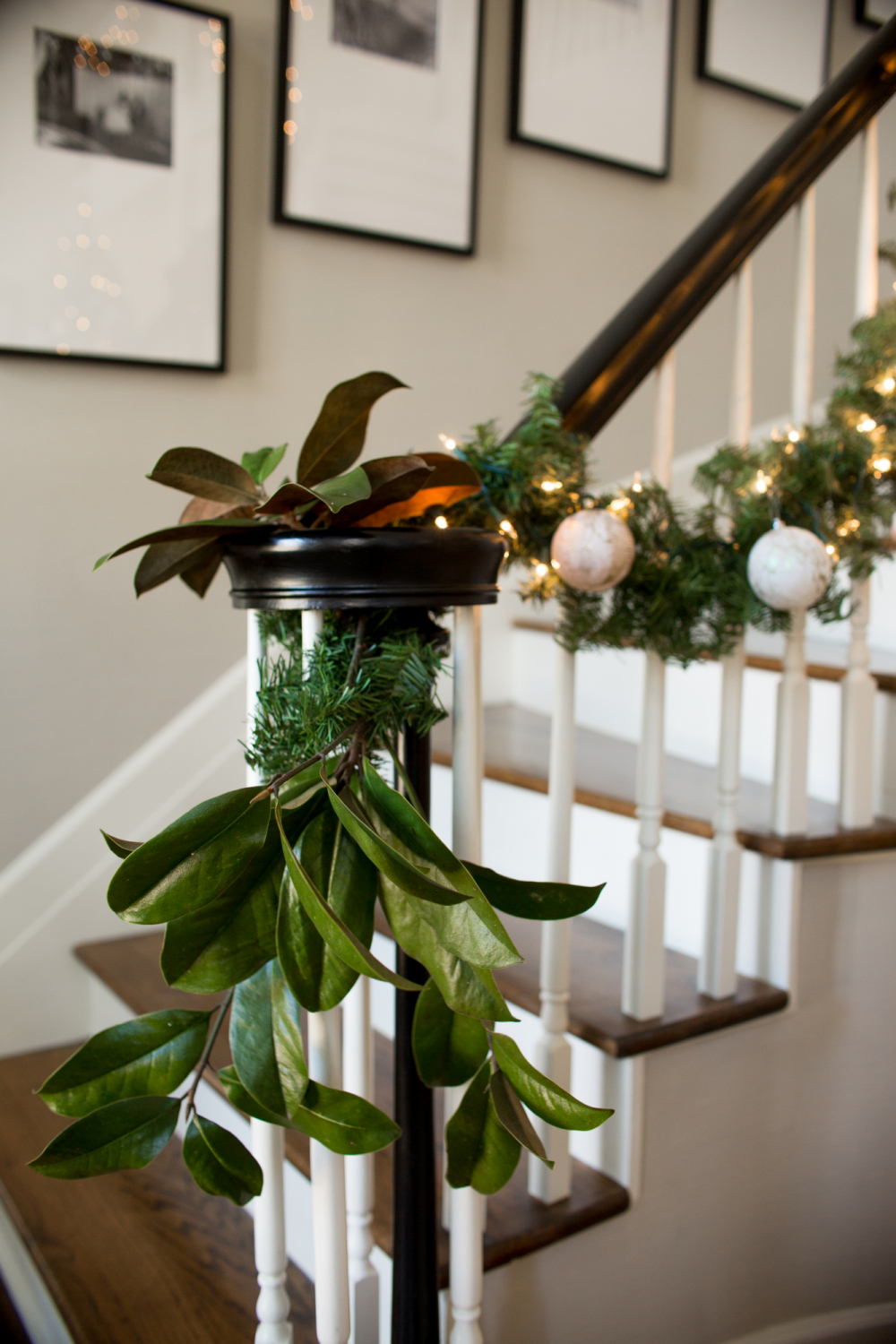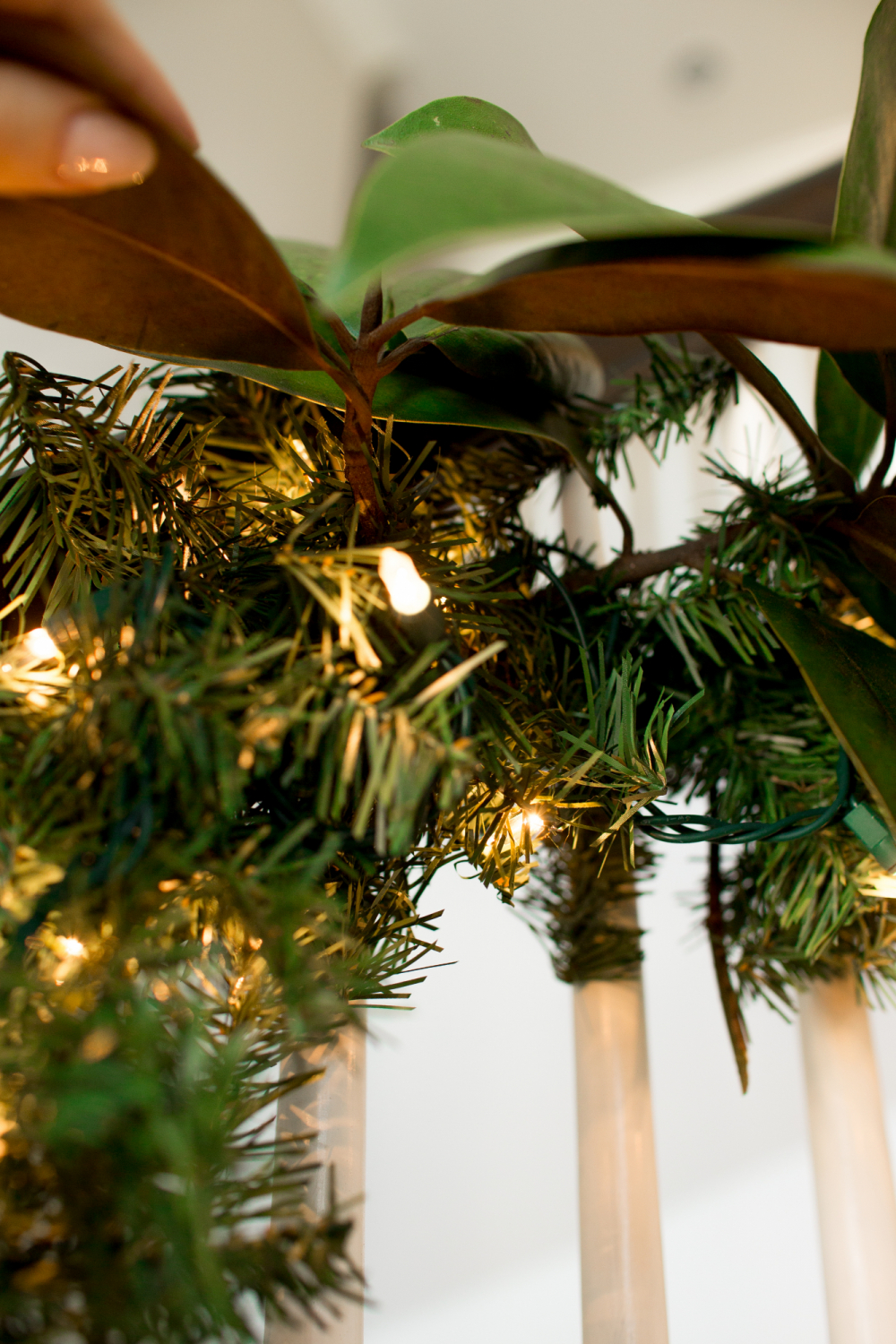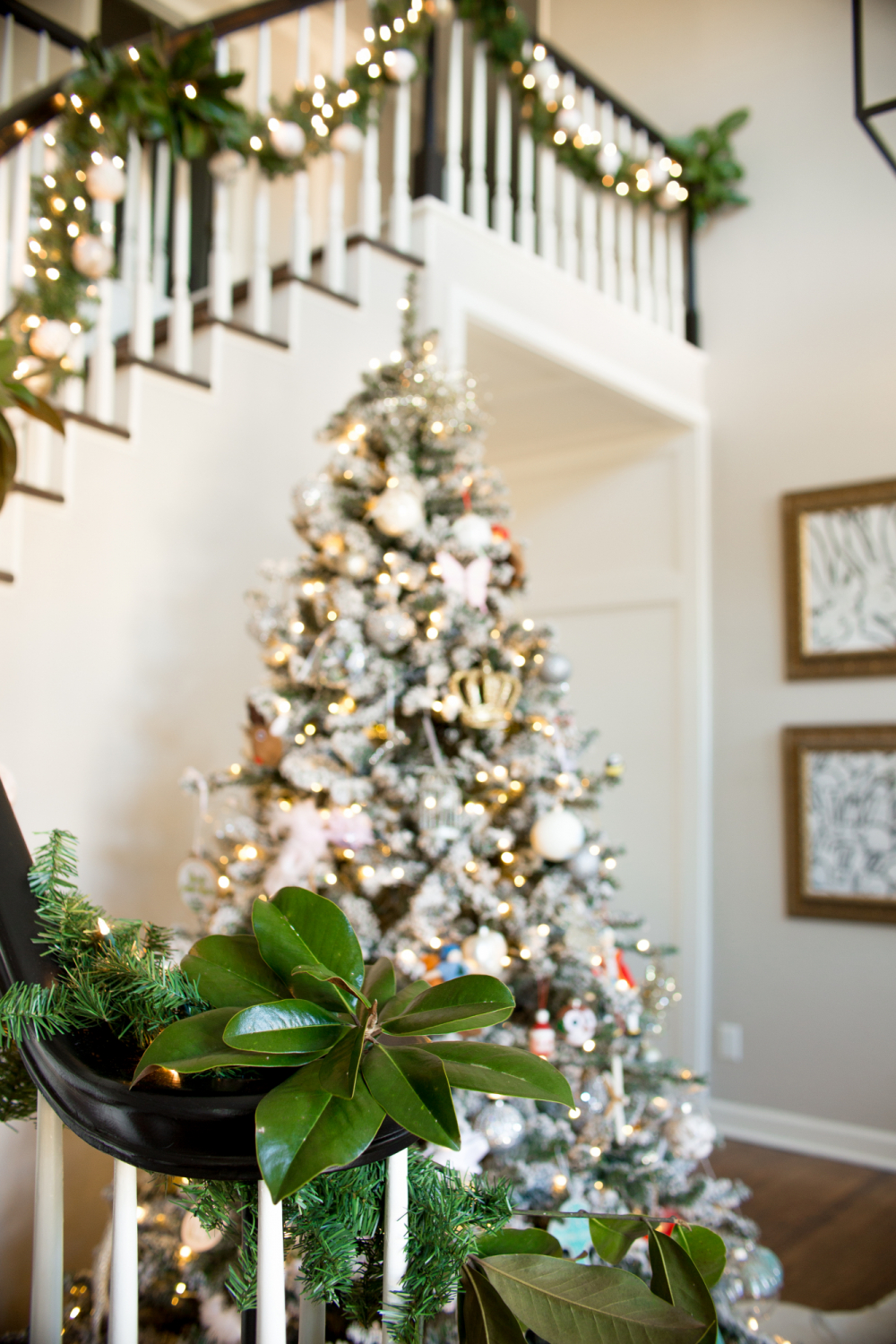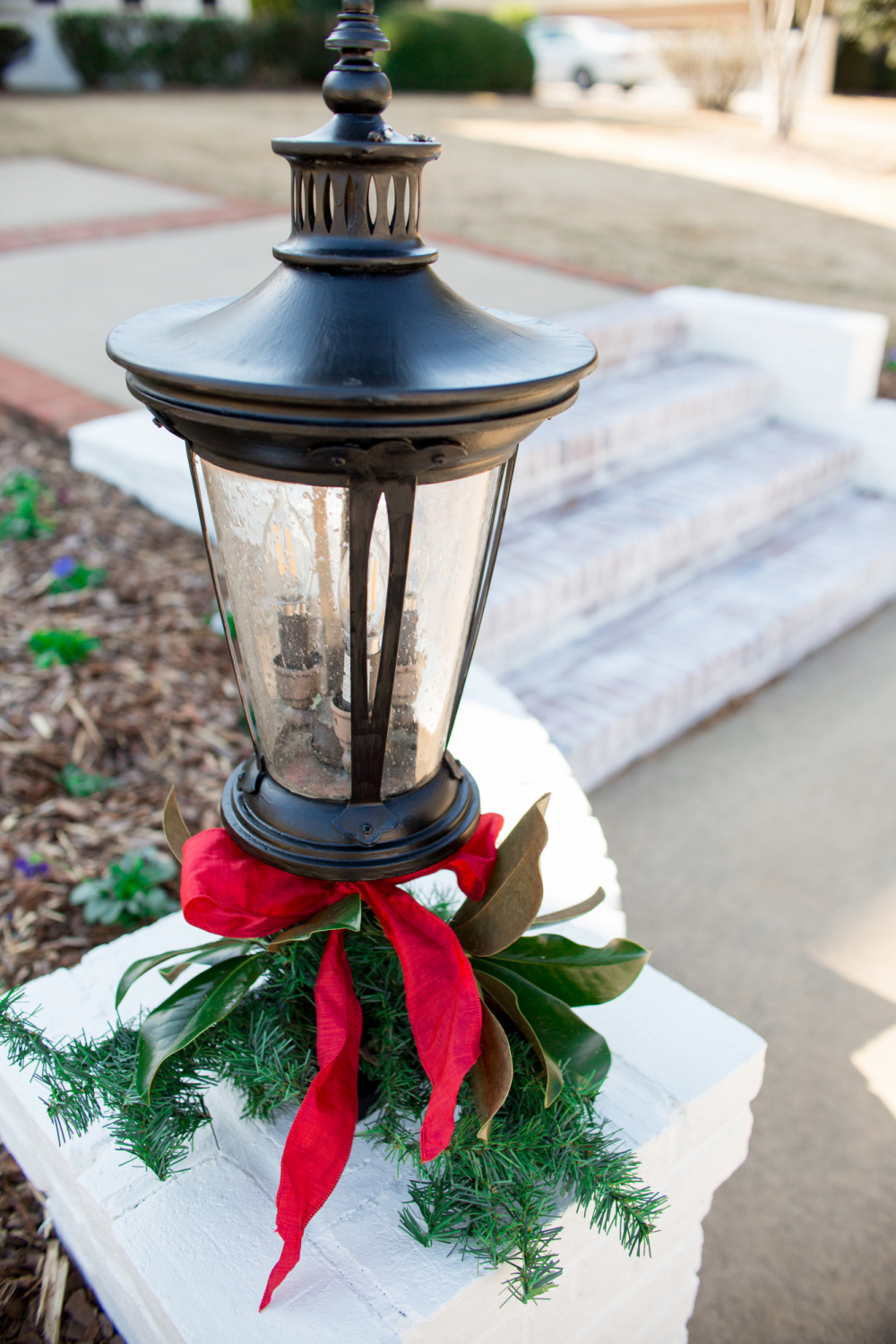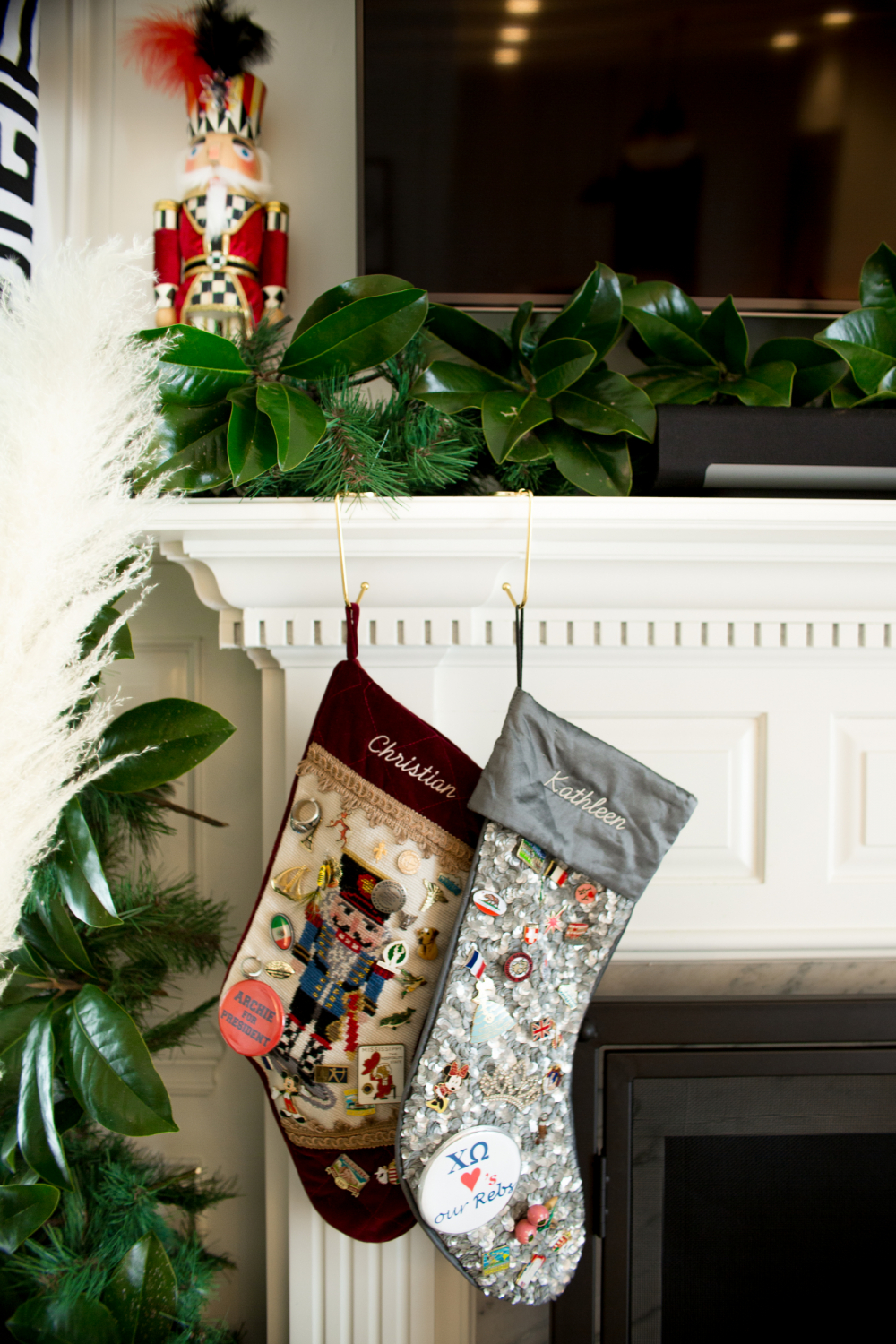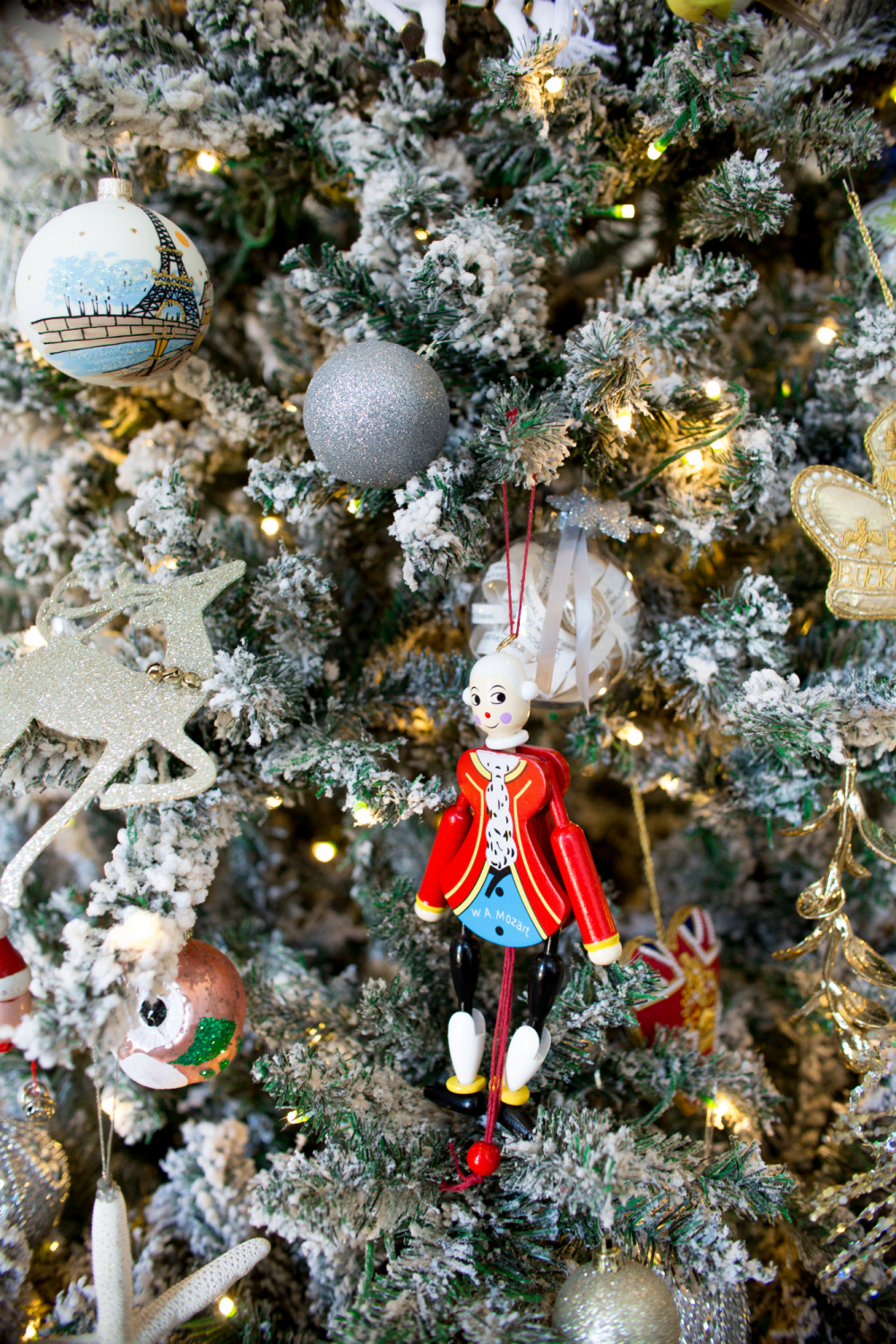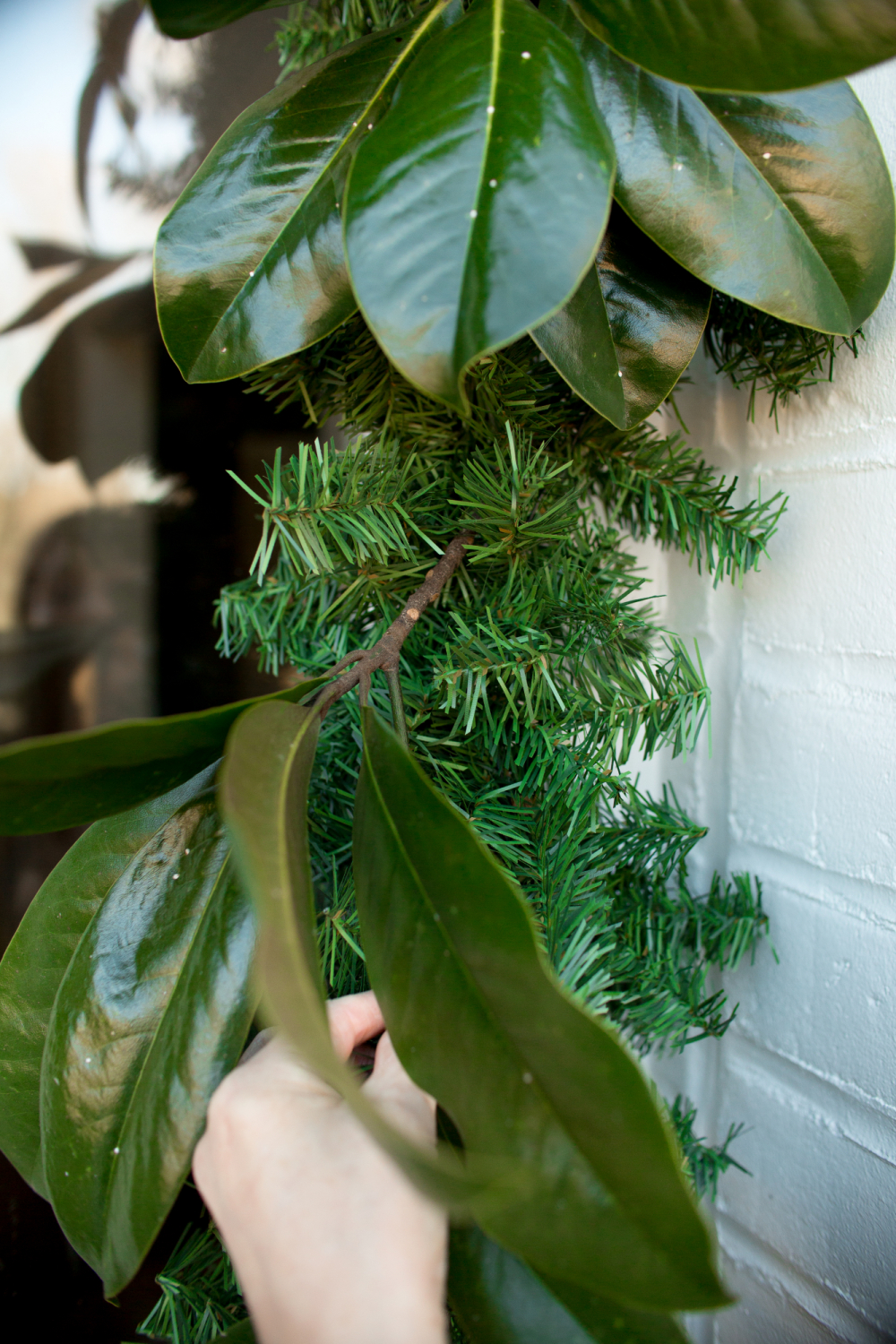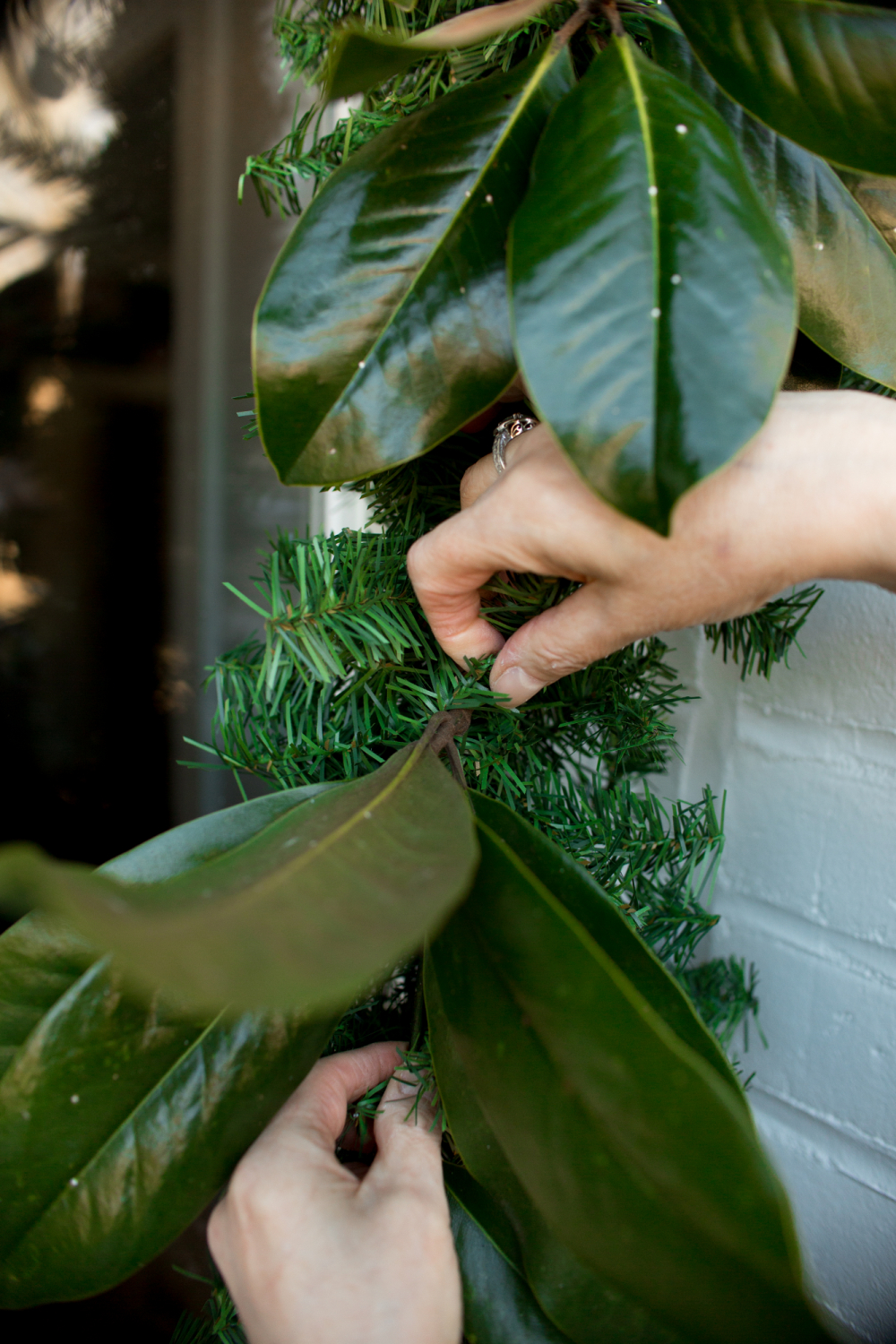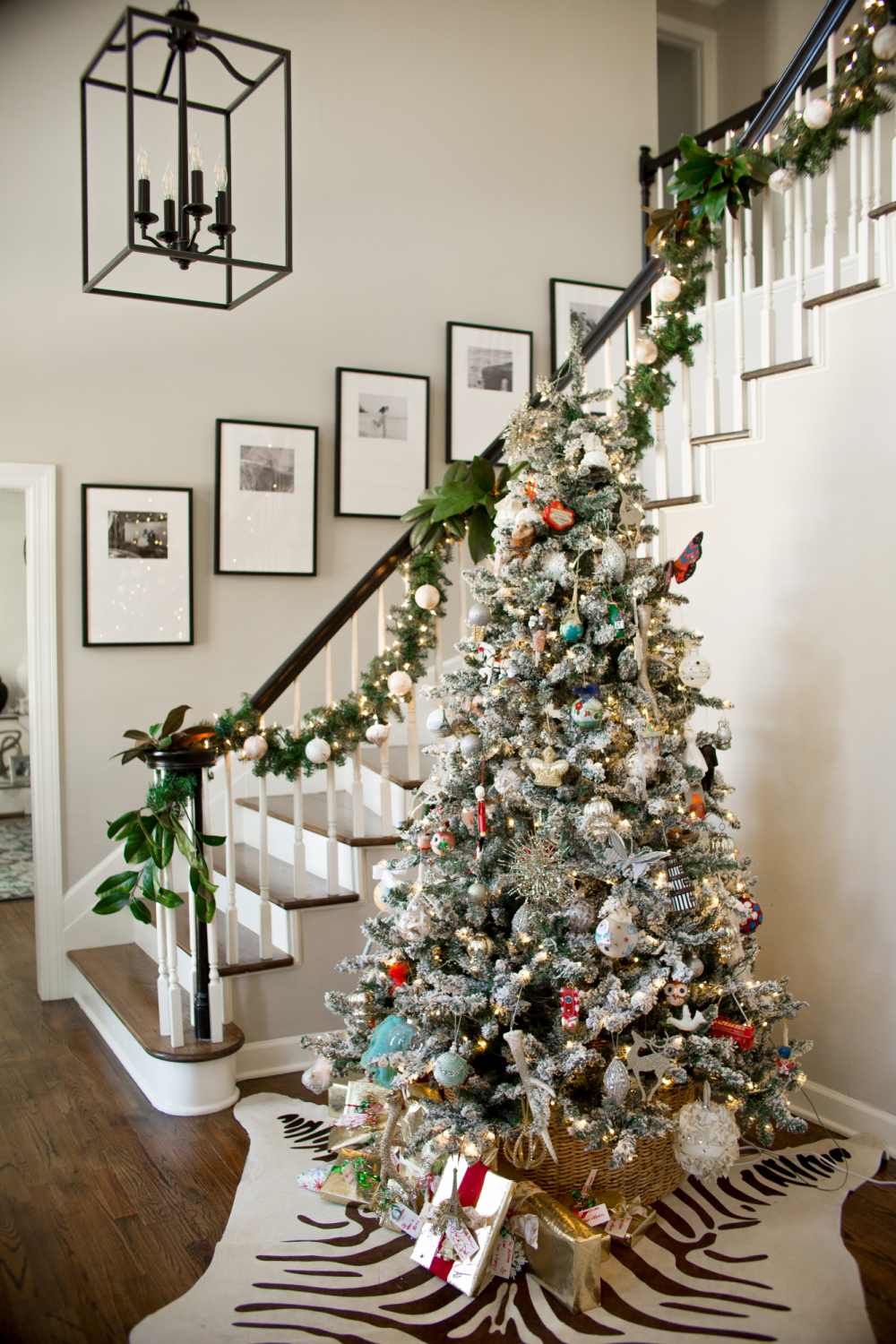 Magnolia Garland DIY
You'll need:
Garland of your choice
Magnolia leaves + stems – we have trees in our backyard, so finding a friend/neighbor who will share will largely cut down on cost!
Directions:
When it comes to your garland, buy the kind that has the tiny wire branches that you can bend. The garland we used is a combination from At Home and Wal-Mart.  We bought several 9-foot strands.
If your strands aren't thick enough, you can double or even triple it.  Make your garland thicker by placing them side by side and twisting the branches around each other.
Use the stems to wire the ends of the garland together to get the length you need.  Hang your garland wherever you want it (around the door, up the staircase, on the mantle, etc.).  After the garland is in place, cut the magnolia branch clusters.  When you cut each cluster, try to leave 8 inches to a foot of the limb so you have room to attach it to the garland.
Place each magnolia cluster in the spot where you want and use the garland wire branches to secure the magnolia stem to the garland by twisting the garland wire around the magnolia stem.  If you don't have access to magnolia, you can also use other greenery, like pine or cypress.
Karen says that sometimes Christmas tree lots may have broken branches that they give away or that are priced inexpensively.  Or you can use less by just placing fresh greenery in the corners, like she did on the staircase banister.
I hope that helps and y'all let me know if you have questions!  Get your Southern magnolia on.  Thanks so much for reading – XO –