pajamas (only $15!) | slippers | hudson's outfit | tree, garland + light fixture and frames linked here
Christmas Eve has arrived in the blink of an eye, can you believe it!?  December has never breezed by faster, and we are so thankful to spend our first big holiday close to family… with family.  And we can drive!!  Christian does have to work some so I'll be on my own for part of the week, but I think we got this.
I'll admit there wasn't nearly as much lying on the sofa watching holiday movies as I thought there would be (we still have time in January, right!?), but nonetheless it has been a very special season in the Barnes house.
I was behind on all of my Christmas shopping, didn't get baby Hudson one thing (he racked up on his birthday, so I think he'll survive) and only managed to get Christian one gift.  But that's the beauty of growing older and wiser.  What do I need?  Nothing.  We feel extra thankful this year, and to be able to easily spend the week with aunts and uncles and cousins… it's pretty wonderful.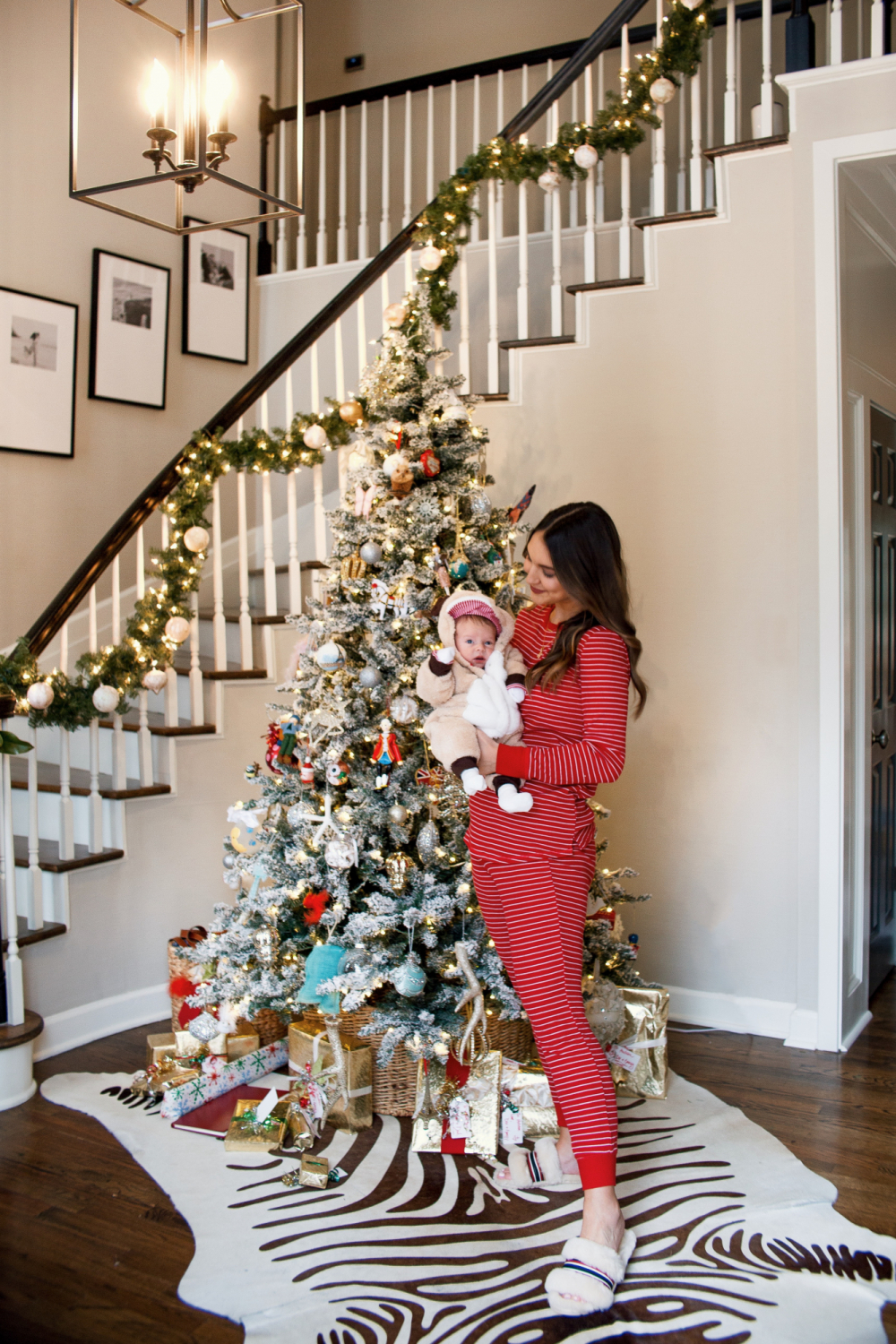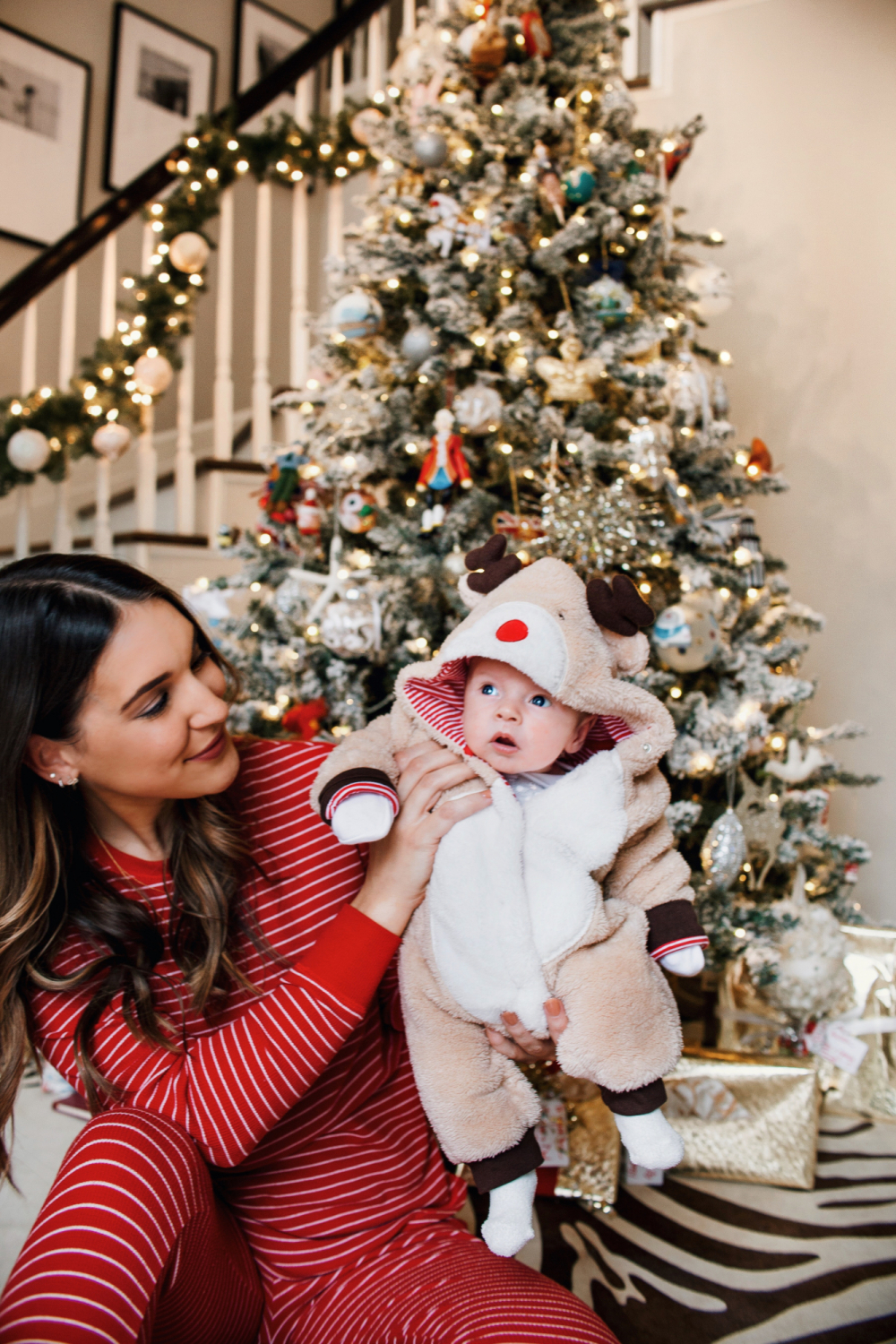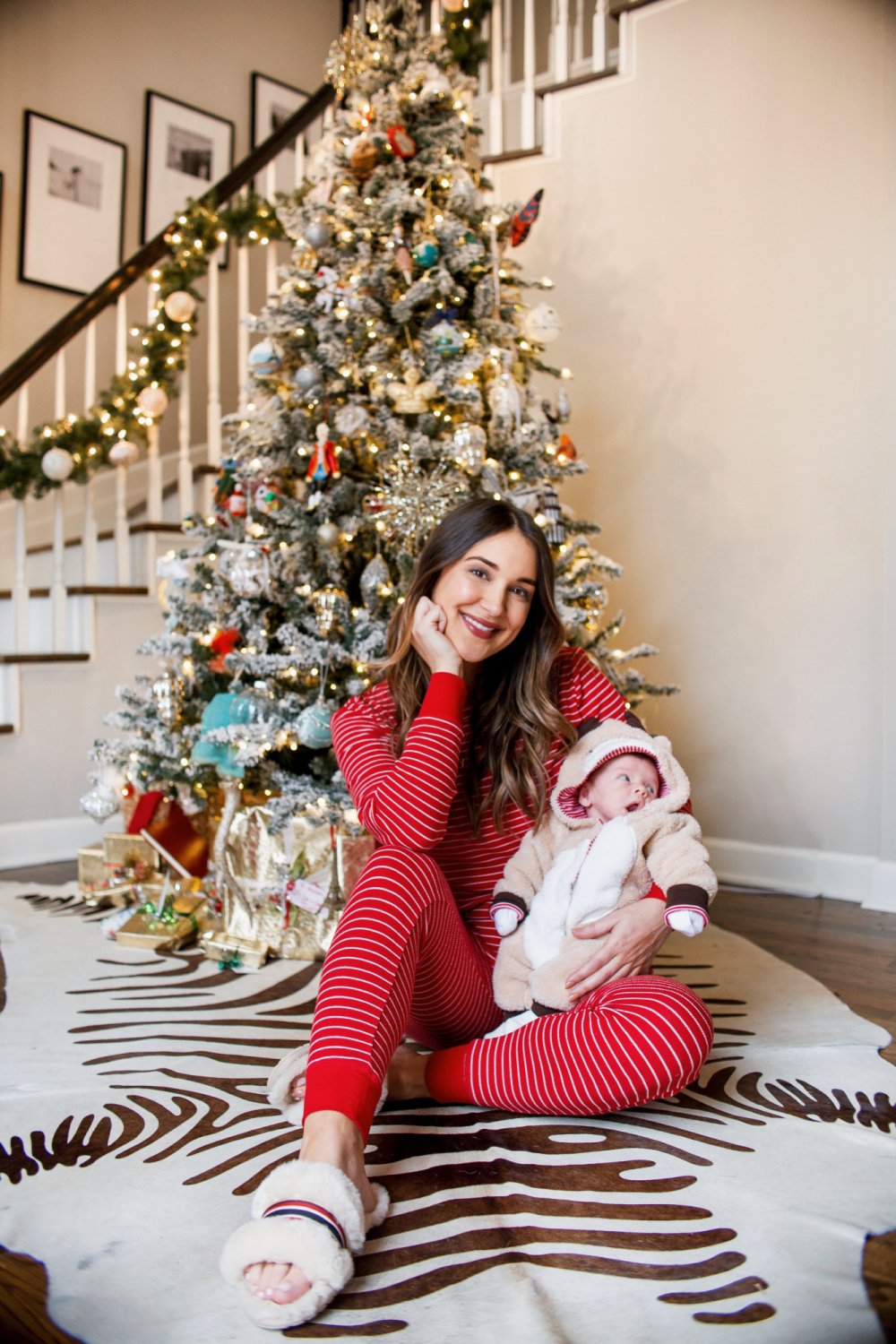 photos by Christian Barnes
I hope you will take some time this week to really reflect on all the blessings that 2019 brought to your life.  And if it wasn't your favorite year (I've had a few of those too… let's not forget this post), let's celebrate that it's coming to an end.  Nothing but new adventures and opportunities in 2020.
Isn't it fabulous closing out one year and starting another?  Nothing like a fresh start.
Happiest Holidays to you and yours.  May it be full of reminiscing on old memories and making new ones.  Thank you so much for reading and being a part of this special year.  I am immensely grateful for you guys.  Truly.  XOXO –