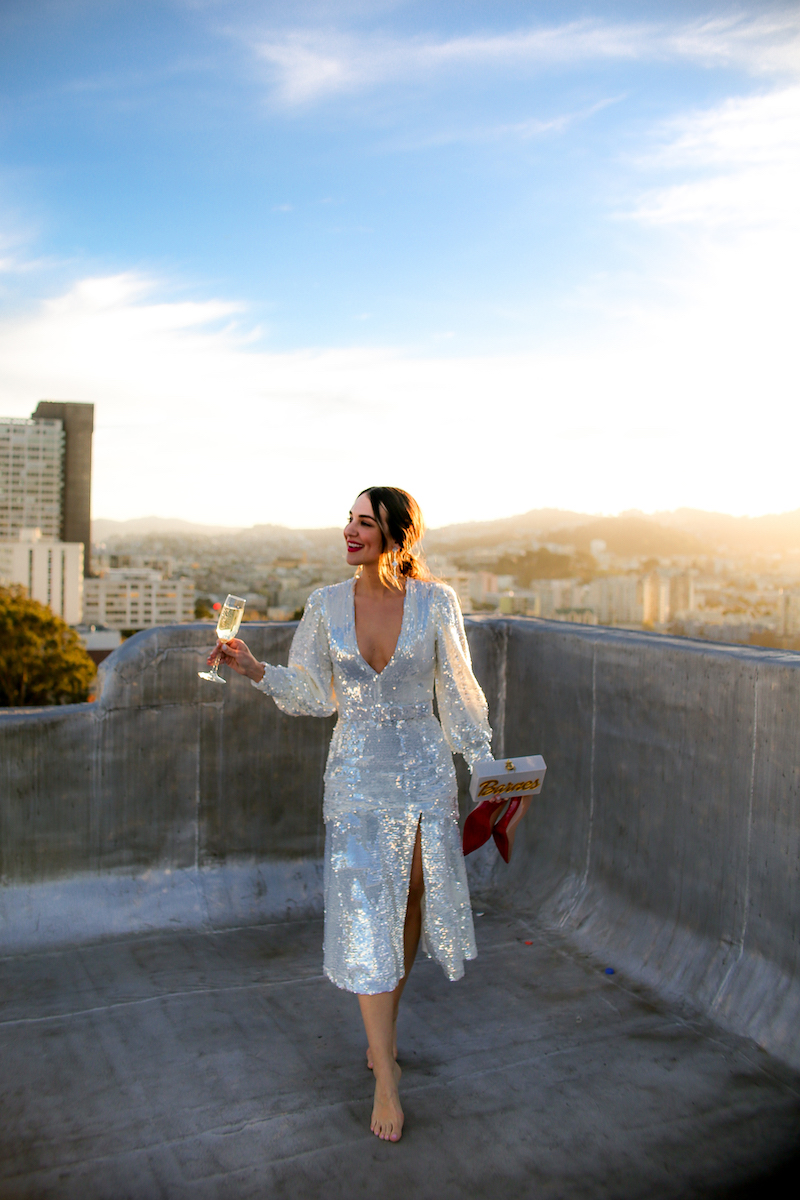 As I sit down to write this post on the last day of the year, reflecting on 2018 as a whole, my eyes have already filled with tears. #Drama.  I know that might sound absurd, but this year really has taken me on an unexpectedly wild ride.  An unwelcome surprise, if I can be honest.
I must first post a disclaimer that I know to be appreciative and grateful for my life. I am healthy, our families are healthy and after living in a city with so much visible poverty, hardships and need, I know in my heart of hearts that I have been blessed.  After losing my four year-old niece two years ago, I appreciate our health on an entirely different level.
That being said, we are all entitled to our individual struggles, and in the past (in my "personal" posts when I really break it down like here and here) I've been so uplifted by sharing some of the more difficult times with you guys. So if we are going to reflect on the year… we're going to keep it real real, if you feel me.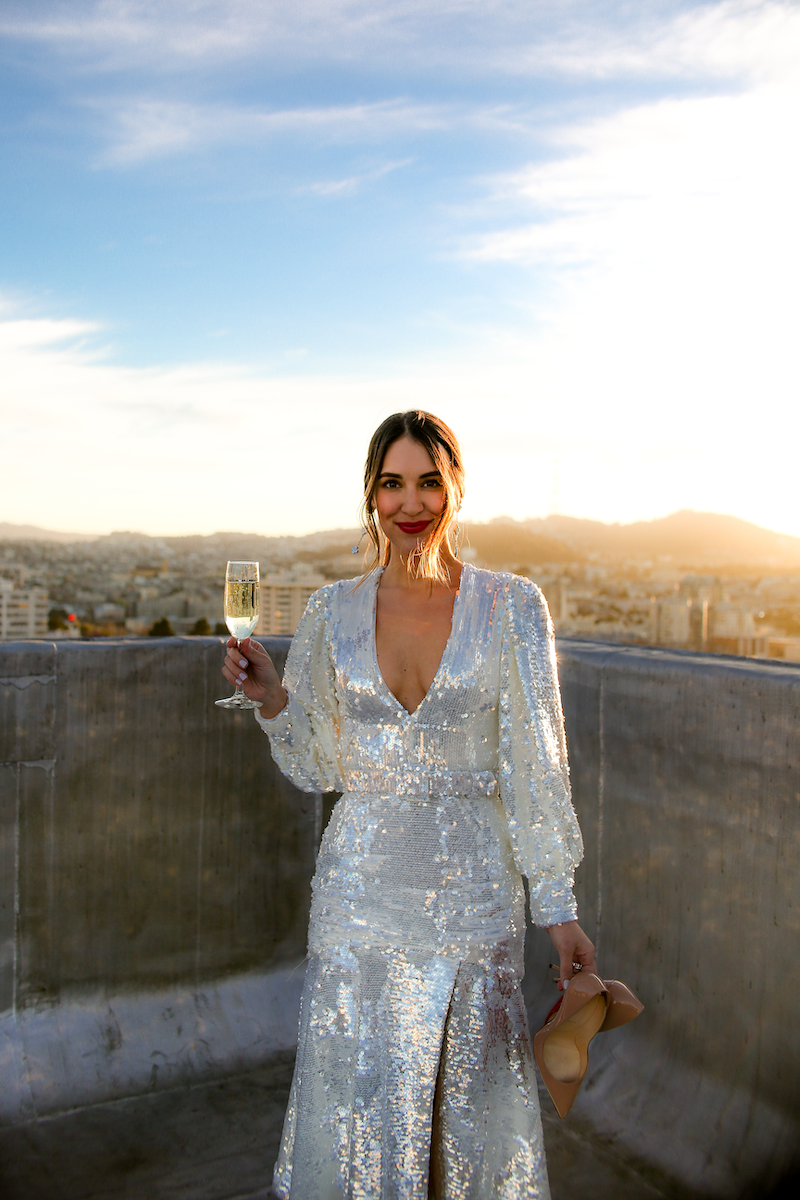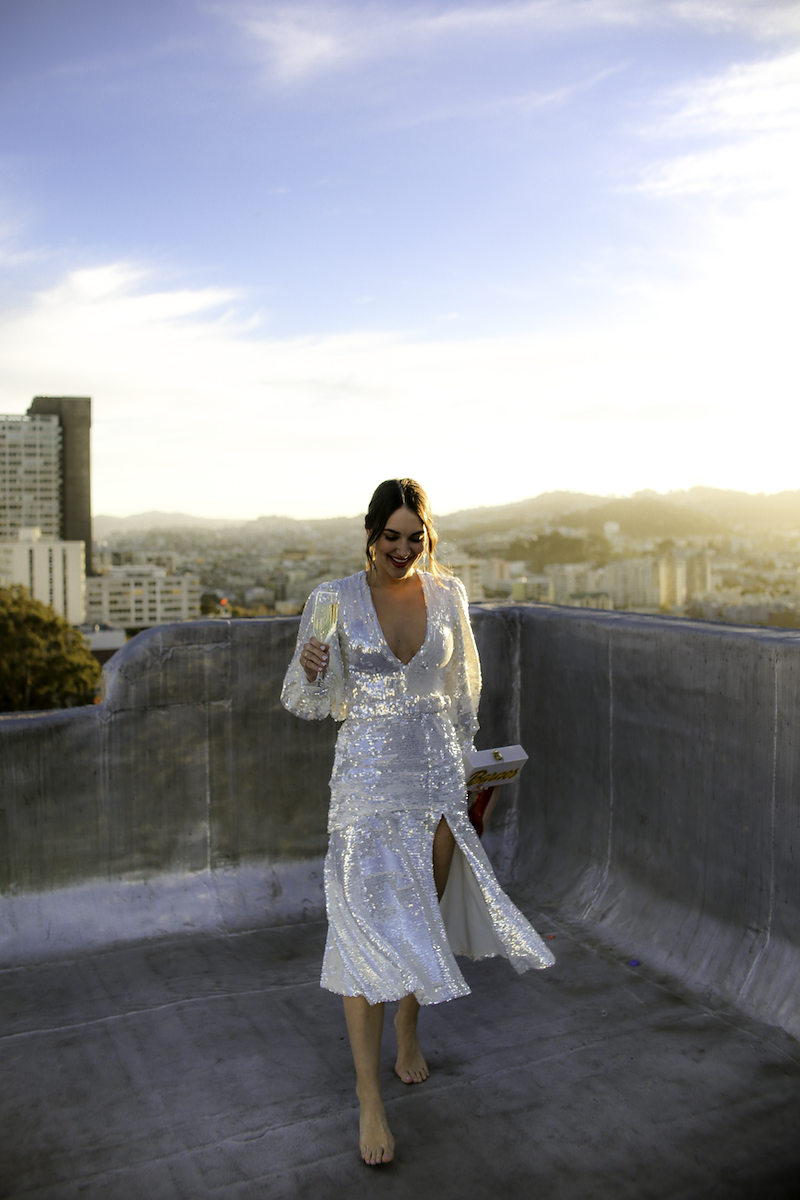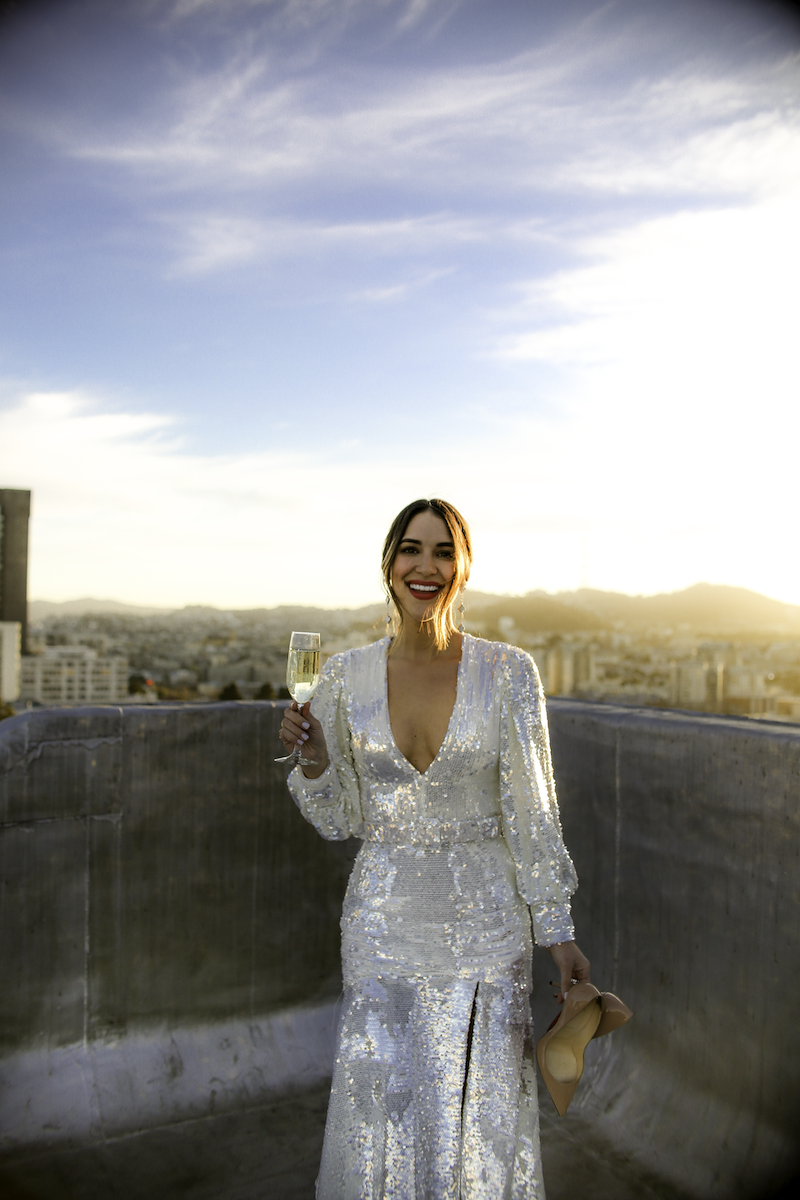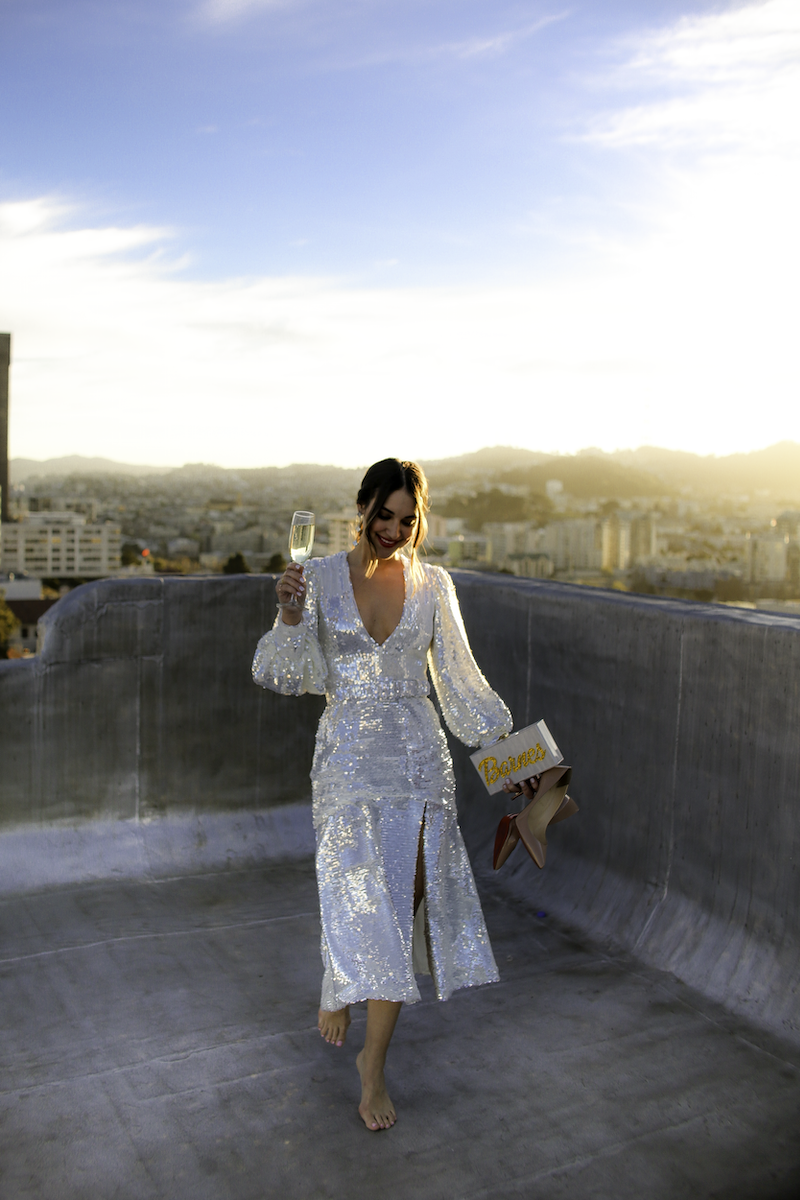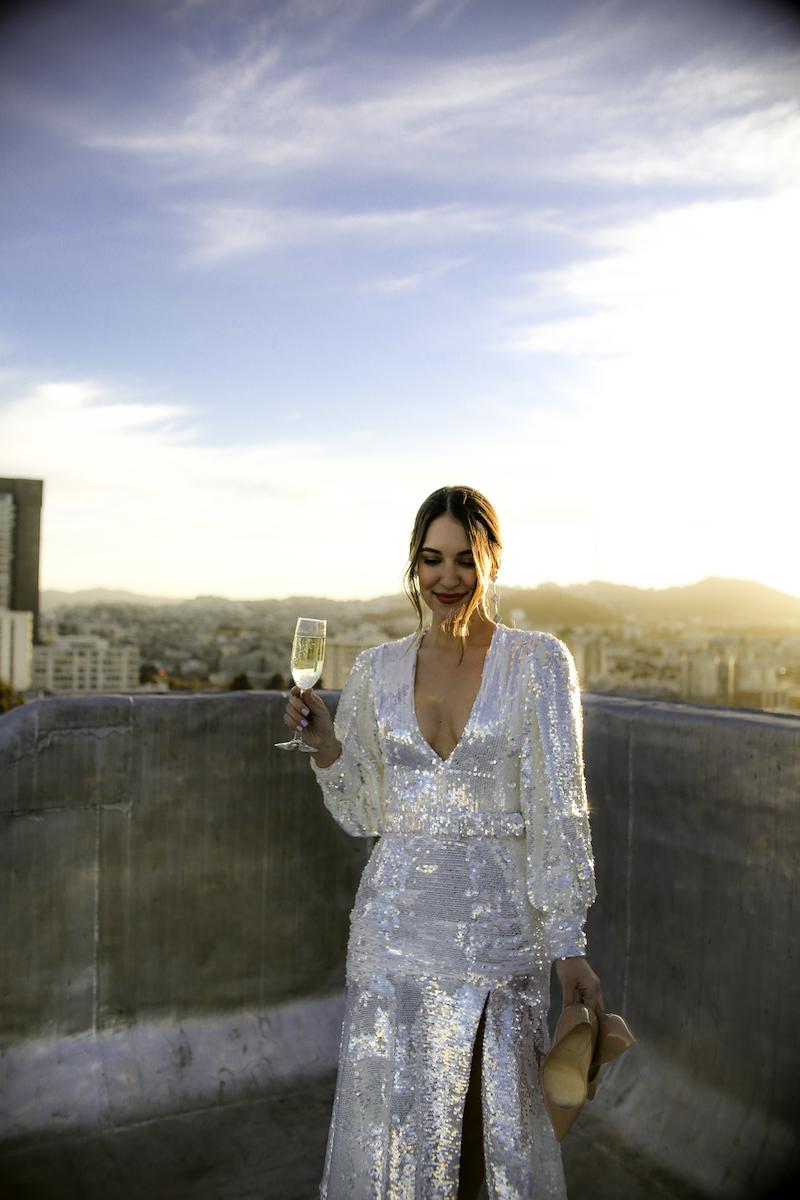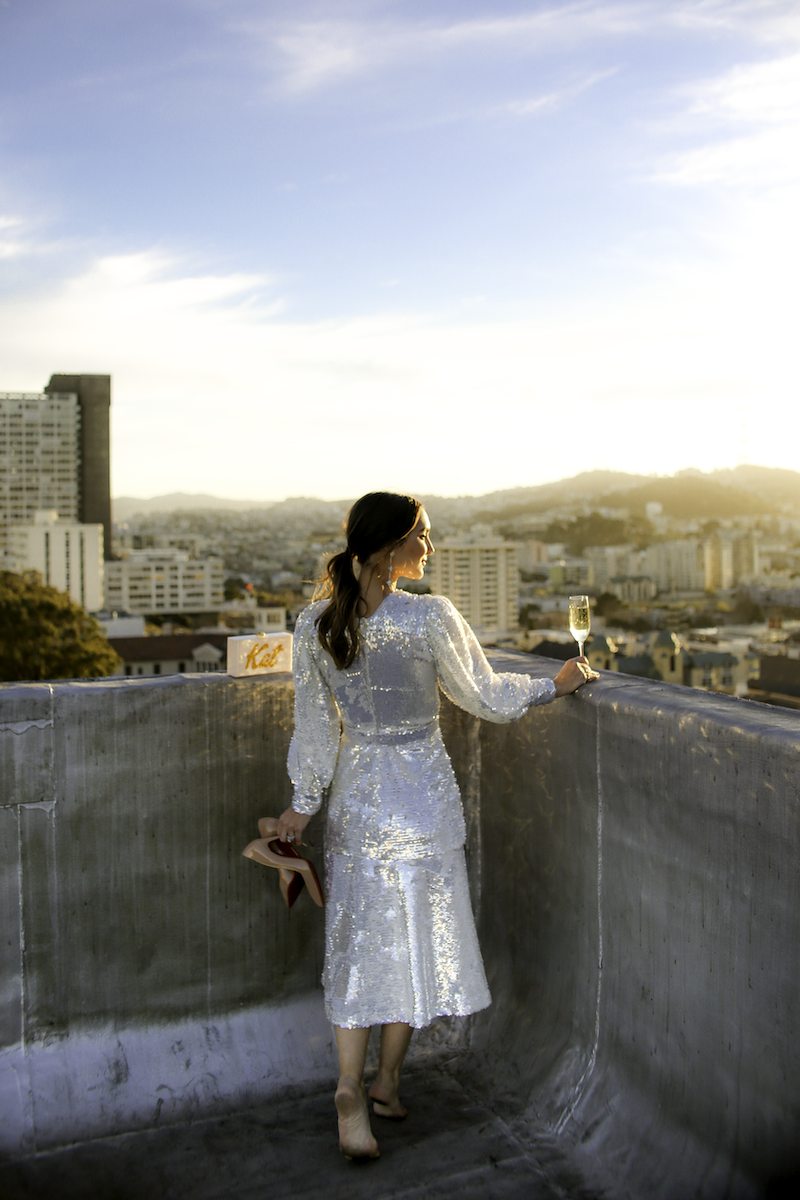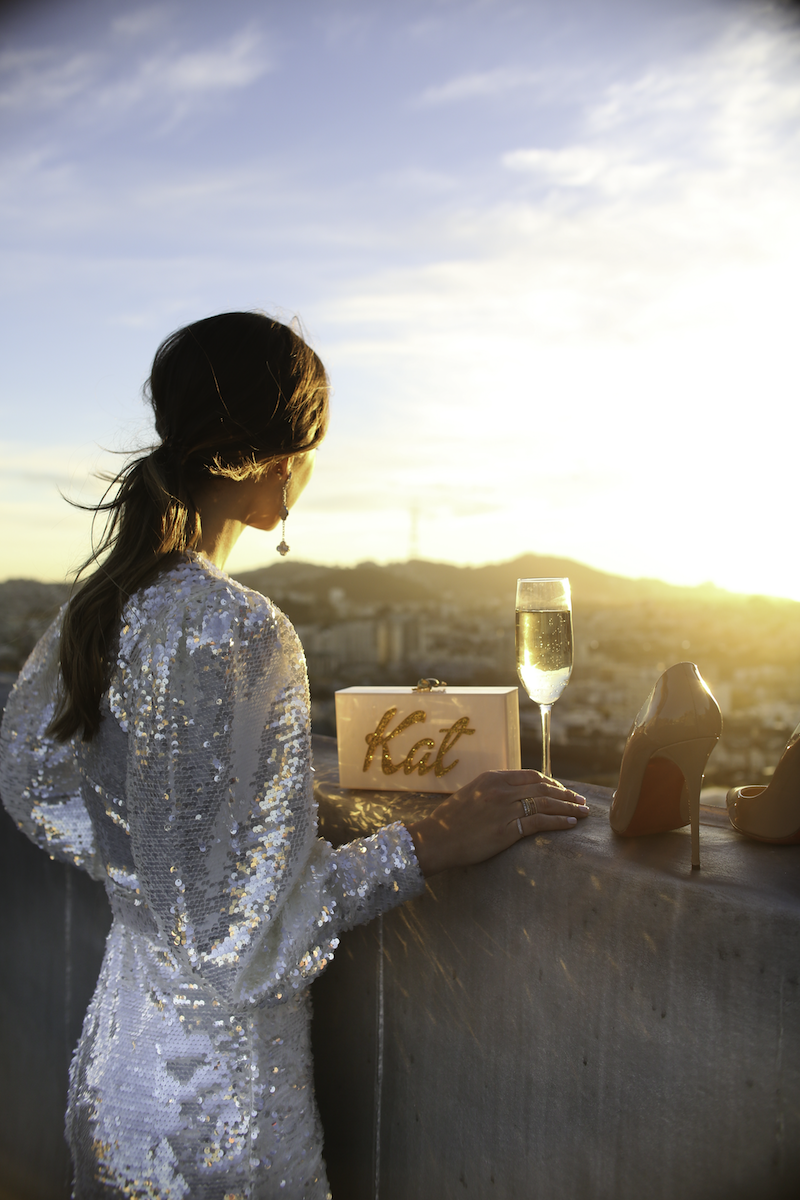 photos by Christian Barnes
dress (runs TTS), also love this one and this one (on sale) | heels, also available here | clutch | earrings – from our rehearsal dinner, similar styles here and here, love these and these | lipstick in Jilted
2018 started with a lot of excitement. Filling our weekends with our "last visits here" and "last beach cruiser ride here," as we prepared to leave the city we loved so much for five years.  We packed up for what we thought would be an exciting and adventure-filled "extended vacation" in a new city, but we were mostly met with lots of expenses and countless headaches and heartaches for this, that or the other.
The past six months of this year have honestly left me feeling disappointed, misled, confused and in an overall funk.  I've never been so consistently blue in my entire life, therefore I didn't even know where to begin putting the puzzle pieces back together.
I've always been the kind of person who identifies the problem and works to solve it. The end. Because of this, I'm never blue for very long and voila!
However this time, my problem-and-solution game wasn't so simple.  After about four months of challenging myself to eat well, get outside often, getting back into exercise and stretching, meet up with friends and go to events to create some community, using my gratitude journal, listening to uplifting podcasts… I still felt no measurable improvement or growth in my attitude toward my day-to-day life or work.
As a type-A, plan-my-life-out (to a fault – there's almost nothing spontaneous about me and it's always something I have to consciously remind myself to do),  most often I'm the person setting goals and working hard to achieve them.  Then I celebrate. Meeting goals is what invigorates me.  Yay – life is good!  This was the first time in my life where I felt like I was at a stand-still.  I've felt uninspired and just overall unmotivated. Which is the most unfamiliar feeling for me.
And while I perhaps learned more about myself this year – my boundaries and mental/emotional health – I can't say that we've learned that "next time we should do x, y and z."  Most of our frustrations couldn't necessarily have been prevented, and therefore it feels like less of a learning process and more of a struggle process.
As for work, tons of new questions arose.  Do people even like reading blogs anymore? Is my vision and passion translating to these girls who take time out of their day to follow and engage with CBL? Is this valuable? Am I using this platform to make a positive impact? Are CBL girls enjoying the long form content I love so much or would they rather see a quick iPhone selfie to see if this shirt is on sale?  Am I actually scoring my own worth on numbers and likes? Is an app really dictating my decisions and is that even healthy?
So I found a therapist. And I'm still seeing her.  And it's helping, little by little.  It's helping me understand how to look at things differently… rationally.  Do I still have days where I've cried twice before 10AM? Sometimes. Have I started to subconsciously resent Christian's career for also dictating my life and personal desires?  Do I ever feel slighted that every big life decision we make revolves around his career path?  Obviously… that would be yes, and I'm working on that.  Do I still get sucked into a funk/blue season when I know I really have so much to be thankful for? I'm embarrassed to say… sometimes, yeah, I do.
I'm self-aware enough to know that time heals most everything, and this rocky year of new challenges and frustrations will soon be a memory rarely revisited.  Life will continue to move and change, and there will always be bumps.
We can't control the hard times, only the way we react to them.
Being aware of these things certainly helps… but as we all know, it isn't always as easy as reciting a logical quote to yourself every time you want to punch something.  If we're being honest here, I was given this doll many years ago and never used it. I've actually busted a hole in it I've used it so frequently the past six months. Yikes… come to think of it, maybe I need a boxing class!
With all that being said, December was filled with travel and has actually managed to be my happiest month yet since rattling my comfortable and convenient life in June.  And I am hopeful, gratitude journal by my side, yoga mat rolled out and my next therapy session scheduled in the fresh pages of my 2019 calendar, that this new year will be a season of change and new beginnings.  Here's to hoping for more months like the first six and less like the last six, you feel me?  I'm happy to say TOODLES 2018!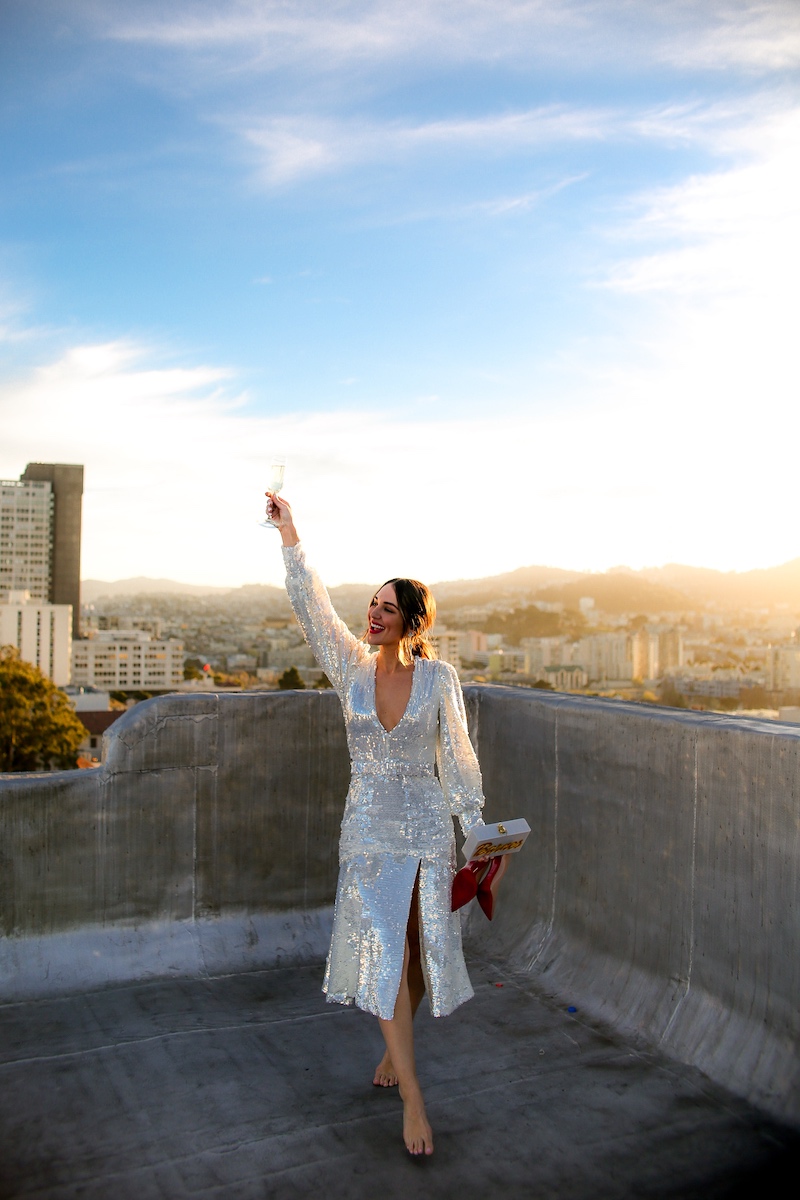 So let's get into 2019 goals –
1. Prioritize relaxing. Just because.
2. Move into a house. Not an apartment – a house. With a yard!
3. Stop cracking my knuckles.
4. Practice meditation.
5. Drink less coffee and more tea.
6. Prioritize my happiness before my view of success.
7. Cry less (I usually can count how many times I cried all year… but since July it's been like 76473487476… and I'm not into it).
8. Eat less dairy.
9. Fully enjoy our dual-income-no-kids (ever heard of "dink?") life while we have it.
10. Continue to share more real life – both highs and lows – and less picture perfect life.
And of course, I can't wrap up the year without thanking each and every one of you for being along on this journey.  I'm always hesitant to share anything that isn't 90% positive, yet it's where we always have the best conversations.  Which is why I'm keeping it raw and honest today… even if it's not roses.  In 2017, a year of bliss (!!), there were hardly any personal posts yet 2018 has kept them coming. Thank you for being a part of this rollercoaster!
Some quotes I love for anyone else who might be having some of these same feelings about 2018:
"I am thankful for my struggle because without it I wouldn't have stumbled upon my strength."        Alex Elle
"Storms make trees take deeper roots." Dolly Parton
"If there is no struggle there is no progress." Frederick Douglass
"Every flower must grow through dirt." Laurie Jean Sennott
"New beginnings are often disguised as painful endings." Lao Tzu
Your support, wisdom, advice and encouragement never goes unnoticed. I am so grateful that you would take time out of your busy life and schedule to connect with me and allow me into your day. It's the greatest gift that I promise I don't take for granted. Thank you. Thank you thank you thank you.
Love you, mean it – XO –