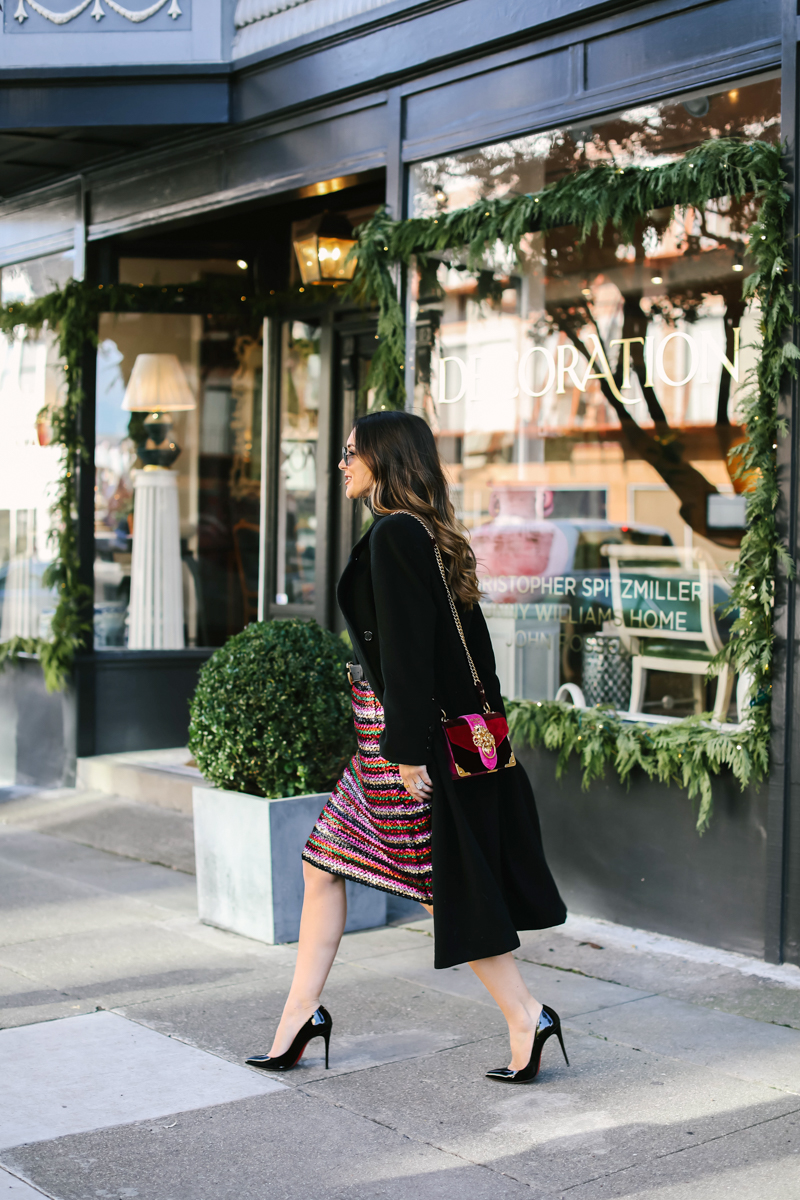 The last day of 2018 – can you believe it!? And what a year it has been.  If I could sum up the past year in one word, I'd choose: patience.  And I'm not a patient person, so it's been a… challenging one for me. Ha! But we'll get more into that top in tomorrow's post.
When it comes to dressing for NYE, I like to stay festive and warm.  I've shared some holiday outfit inspiration here and last year here, but this look is the vibe I'm going for this year.  A cashmere turtleneck and coat to stay warm, paired with stretchy sequins to ring in the new year in style!
This coat actually belonged to my grandmother.  When she passed away, the ladies in the family went through her jewelry and clothing, picking different pieces to hold onto. I knew I wanted this lightweight yet incredibly soft and warm coat, and I had it altered by my favorite seamstress in Orange County before we moved. We essentially made it two sizes smaller and now the fit is absolutely perfect. It will always remind me of her, and I love that San Francisco weather actually allows me to wear it!
It's classic yet chic, just like her.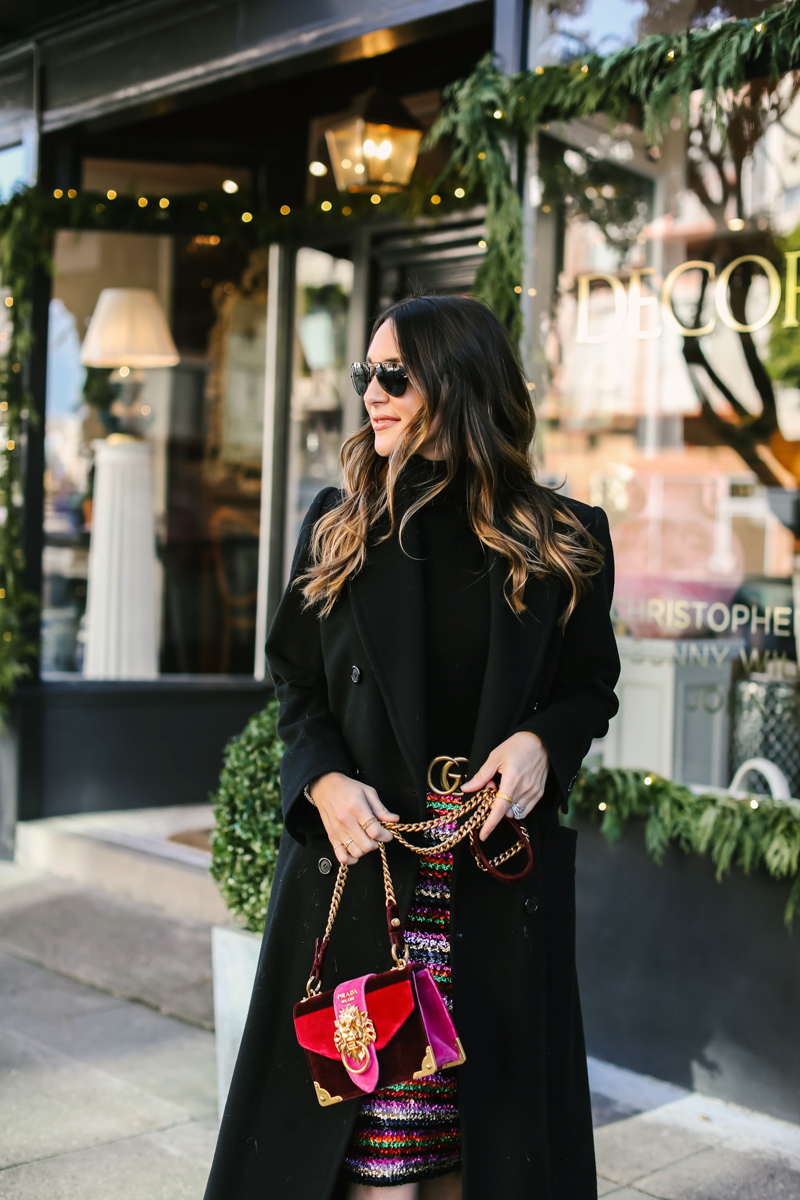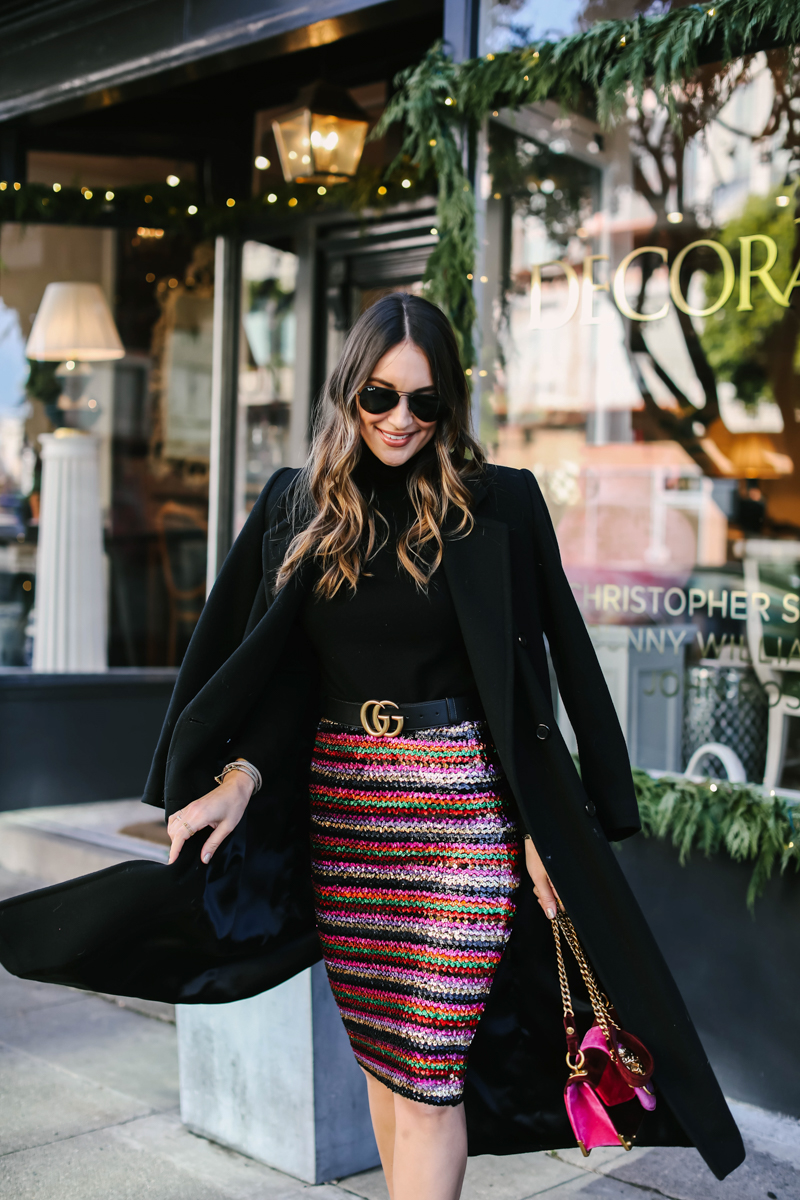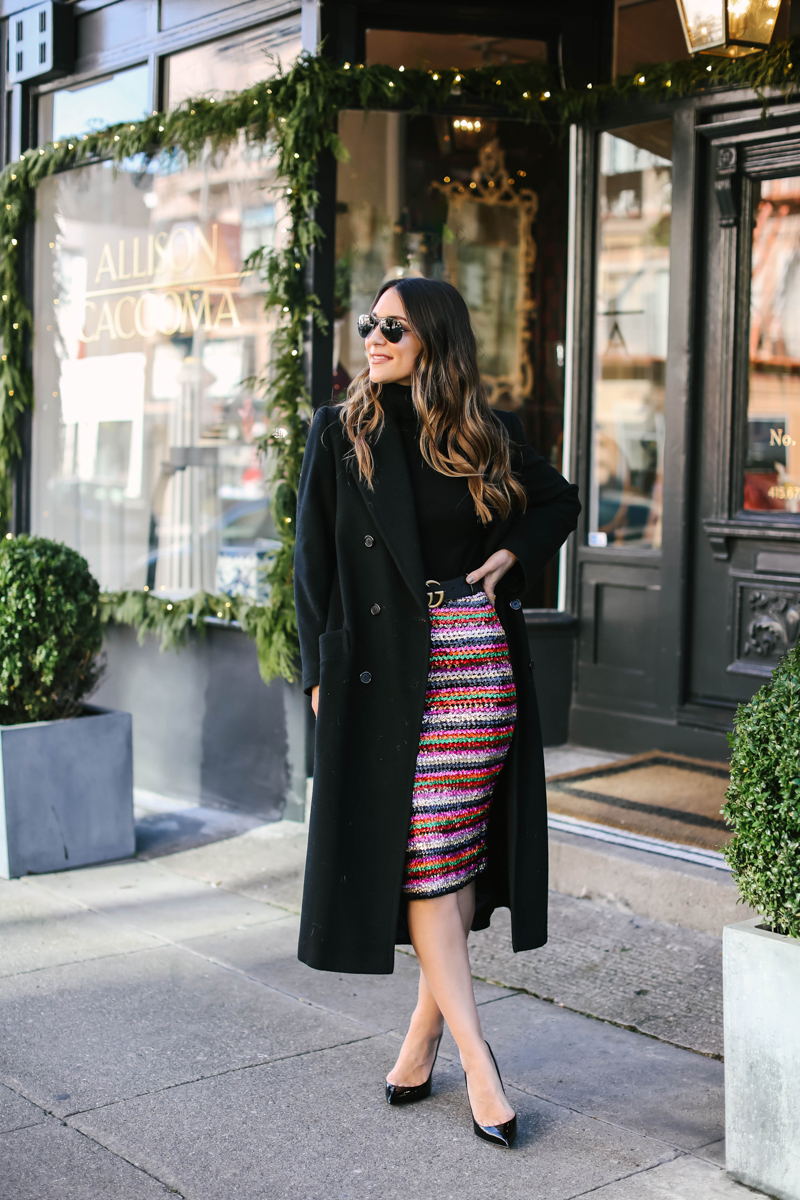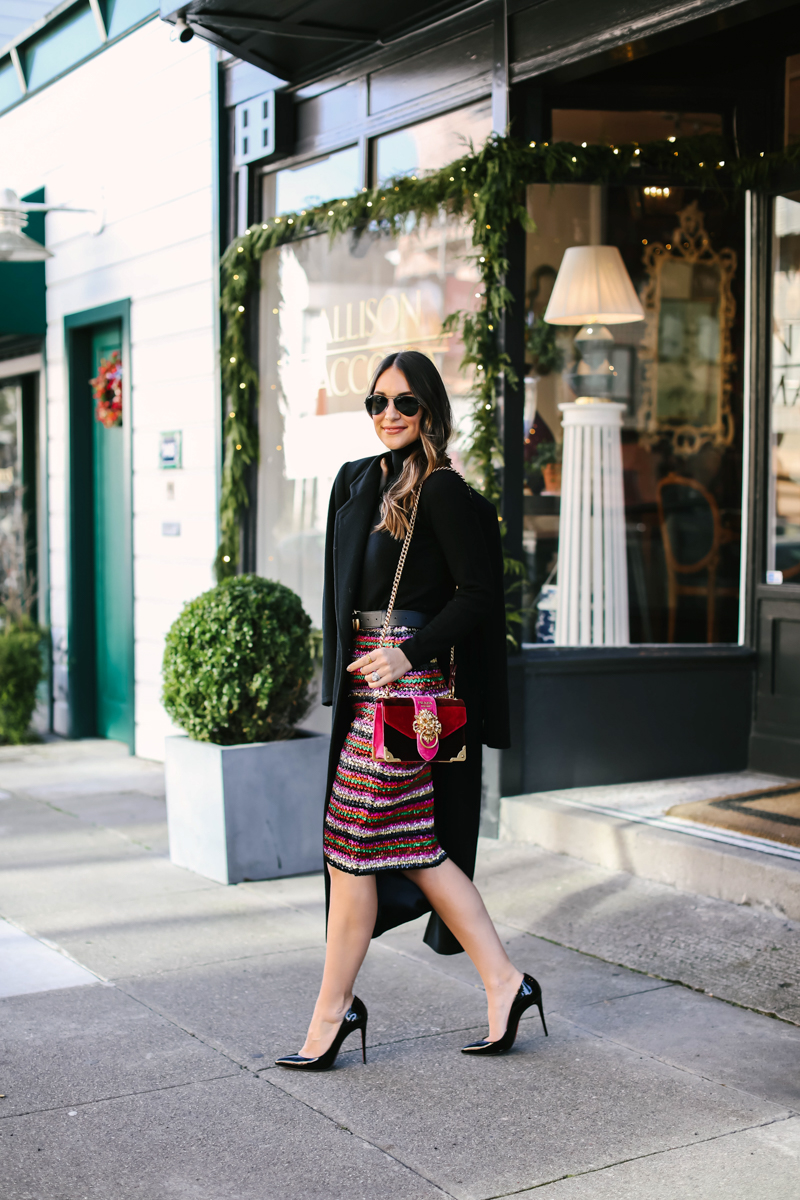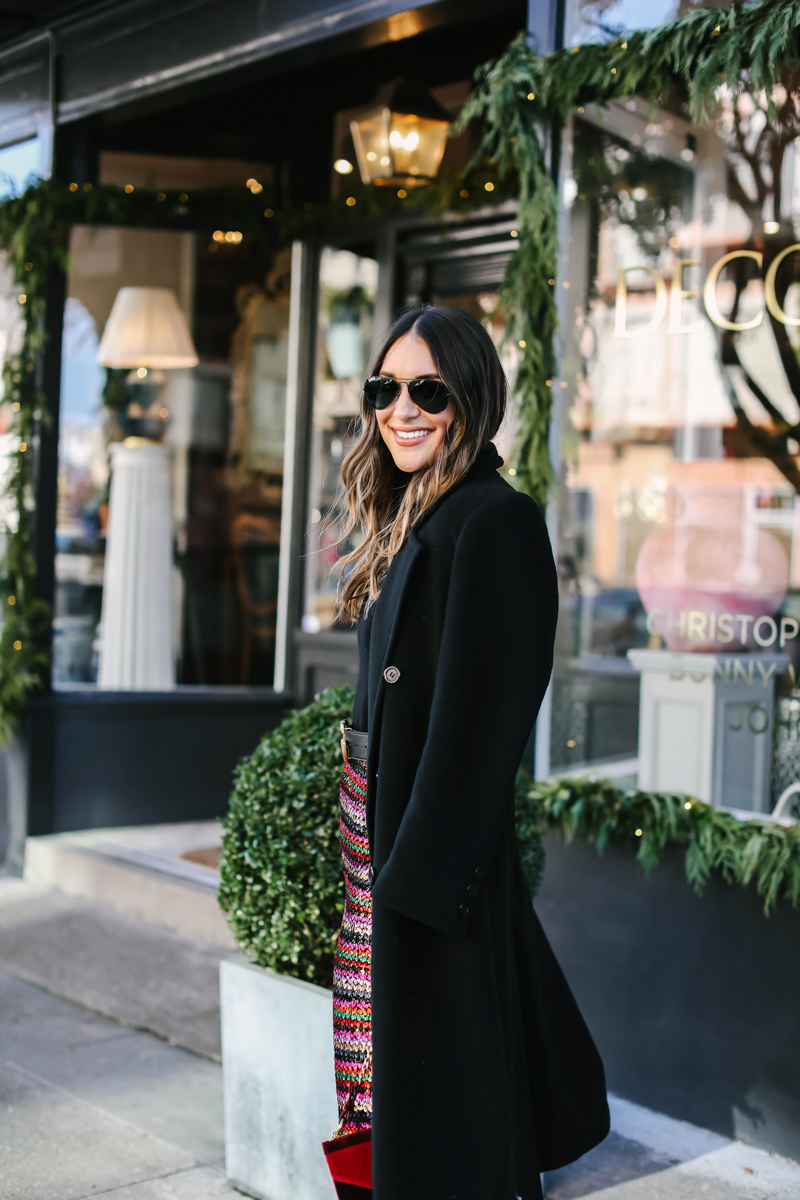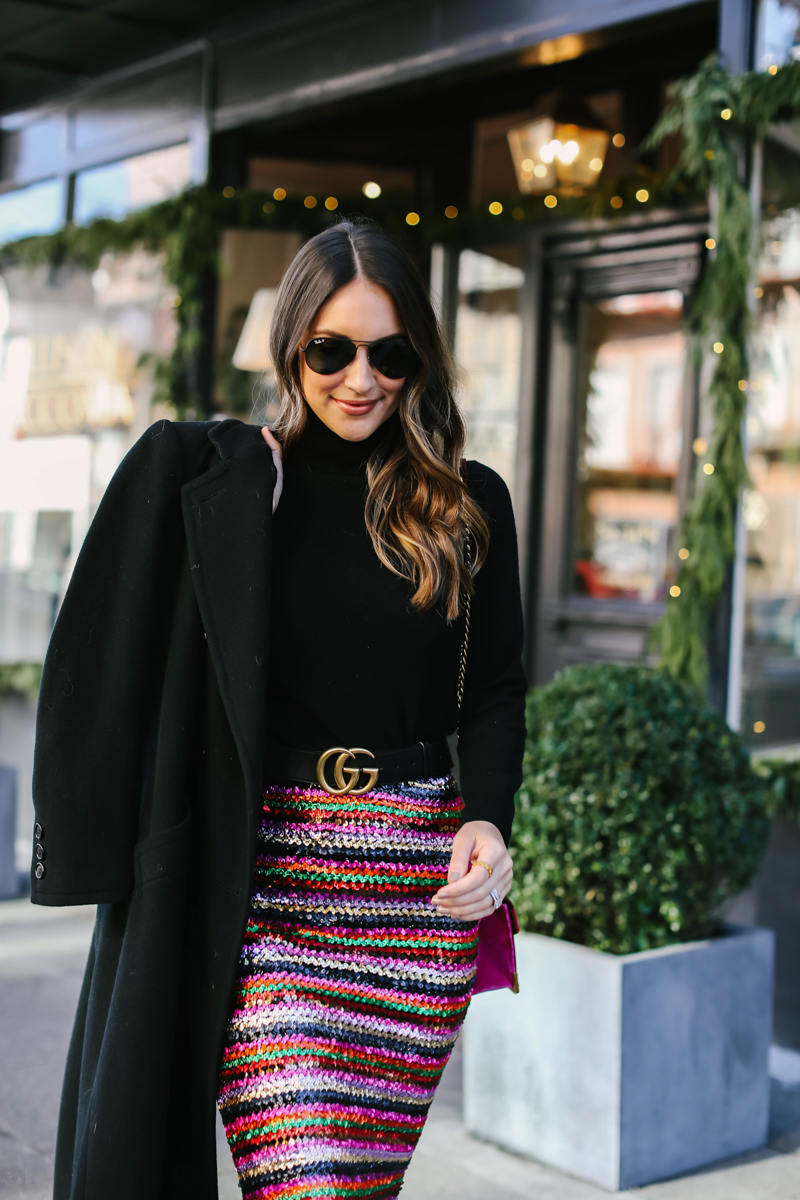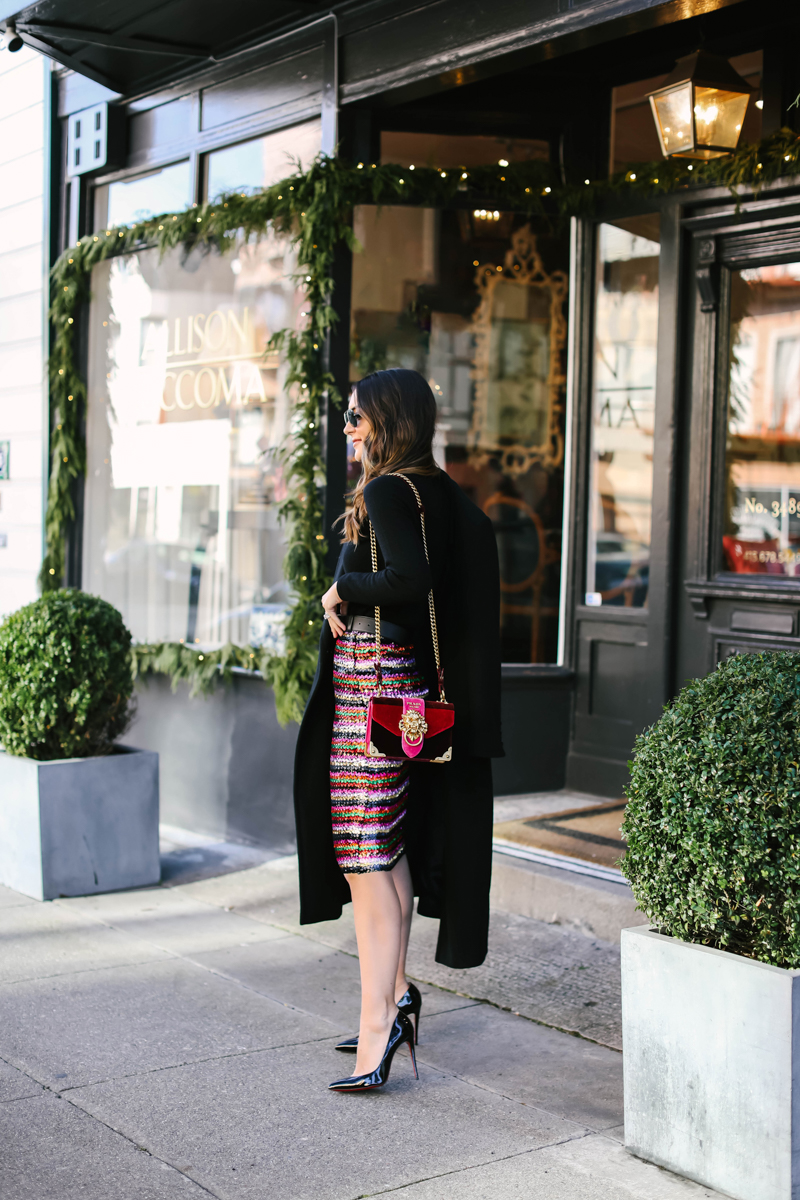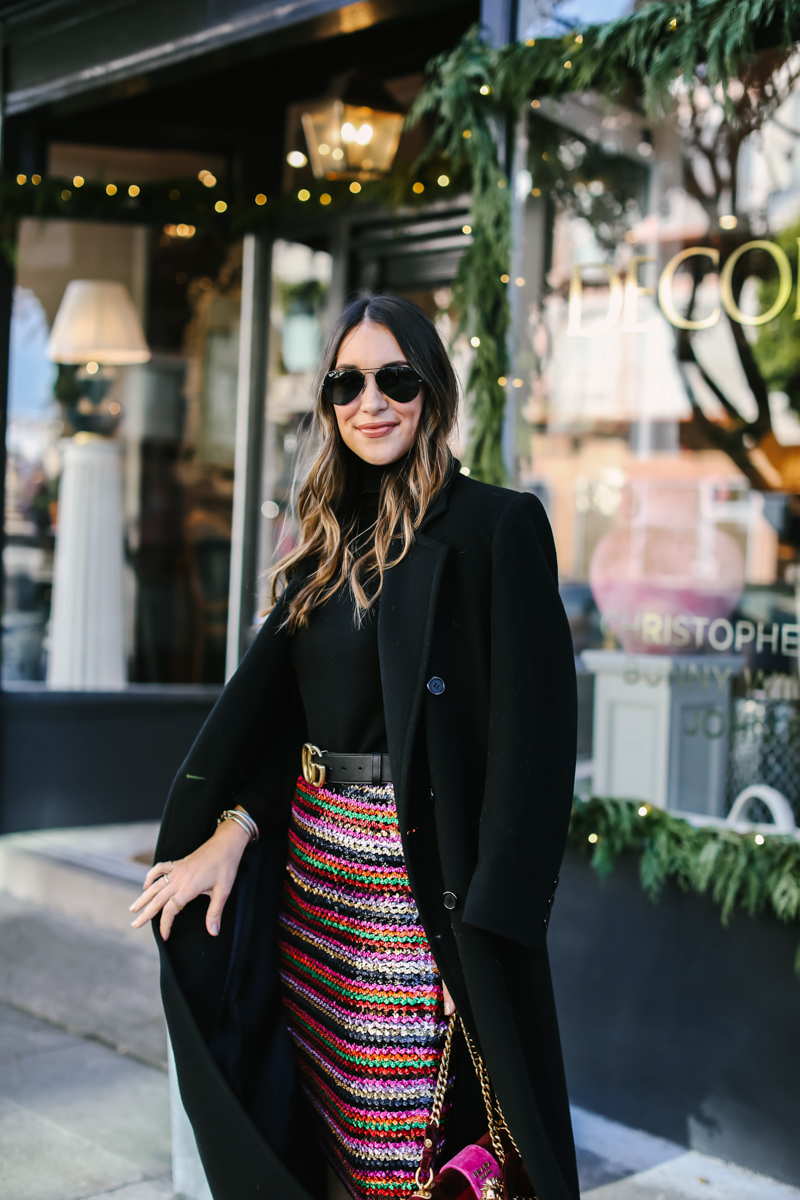 photos by Meg Stone
skirt, also love this one and this one, and how fab is this one!? | turtleneck | similar bag here, really love this one! | coat – my grandmother's, similar style here (60% off) and here | sunglasses | belt | cable bracelet 1, 2, 3, 4 | heels, also available here, similar look for less here
Do you have anything from your grandmother's closet that you love to pull out? I'd love to hear what it is!
Thank you so much for reading and I hope everyone has a safe and fabulous New Year! XO –