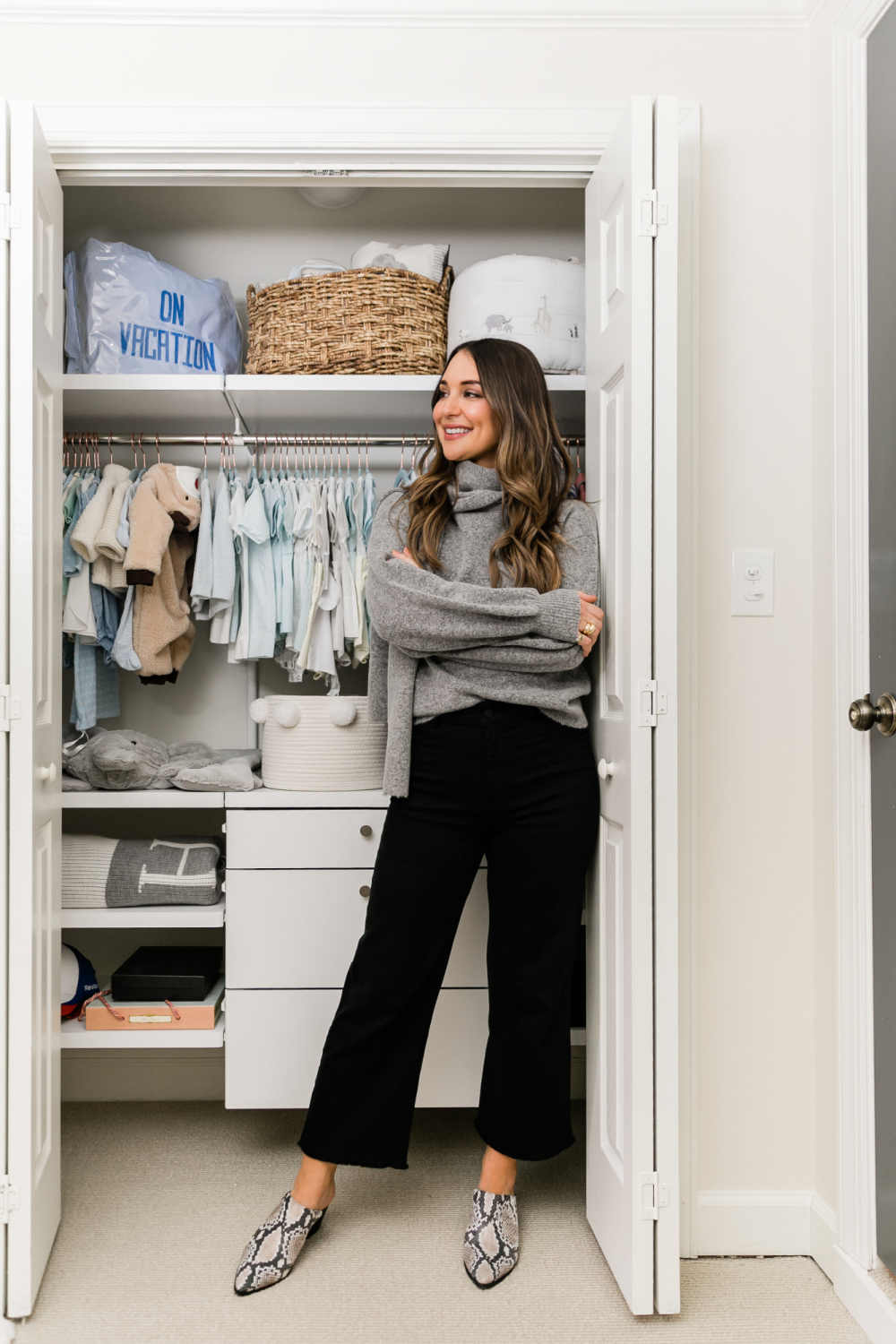 Before I share Hudson's full nursery with you guys, I wanted to share a peek into his custom closet that was designed by The Container Store.  I have loved my closet transformation so much (video tour here), so I was definitely excited to update this nursery closet into a more functional space.
Before it was installed, the closet was simply one shelf and a hanging rod.  Below I'm sharing a "before" photo from another closet upstairs with the same layout.  Considering baby clothes hang less than two feet… that's a lot of wasted space.  With the Elfa Decor closet, we now have multiple shelves, drawers with dividers and floor space for a significantly larger amount of storage.
While I have the Avera Custom Closet line downstairs, the Elfa line is such a great choice for babies and kids.  As they grow up and their clothes take up a different amount of space, you can move the shelves and drawers around, continuing to customize the space to meet your needs.
AND The Container Store currently has an Elfa sale (30% off!) going on through the end of February!  So if you want to start the year with a fresh, organized closet, there's no better time to get a deal.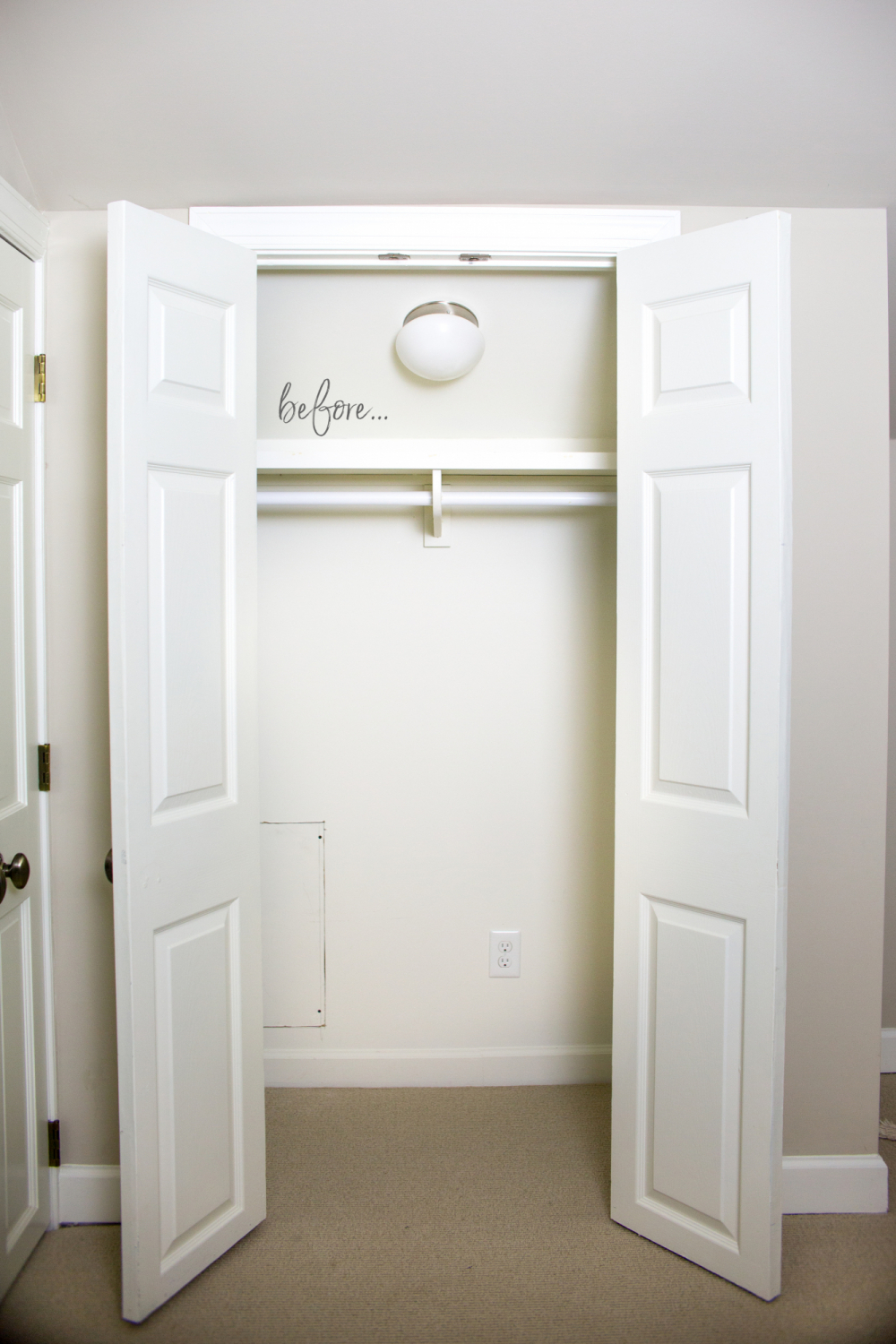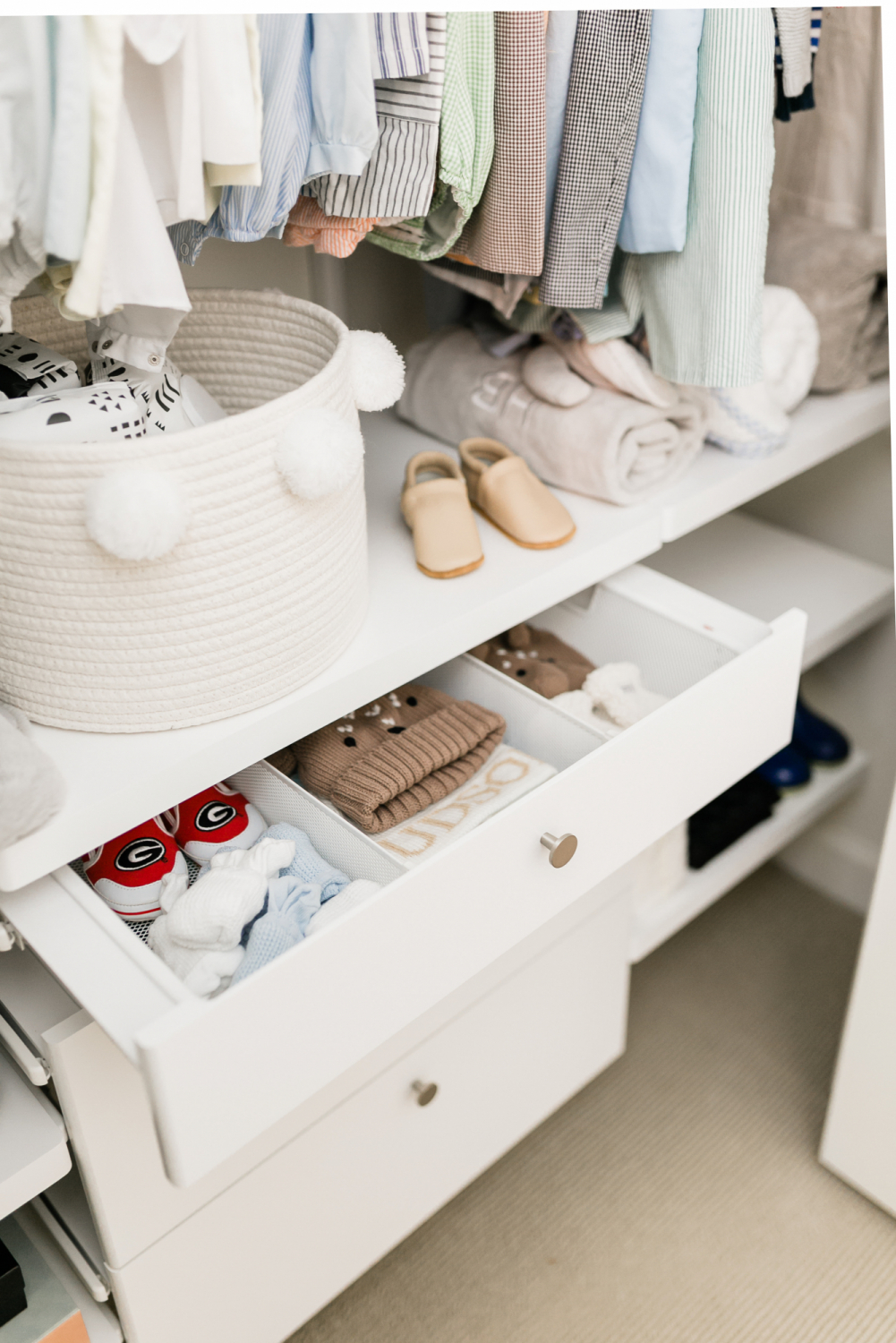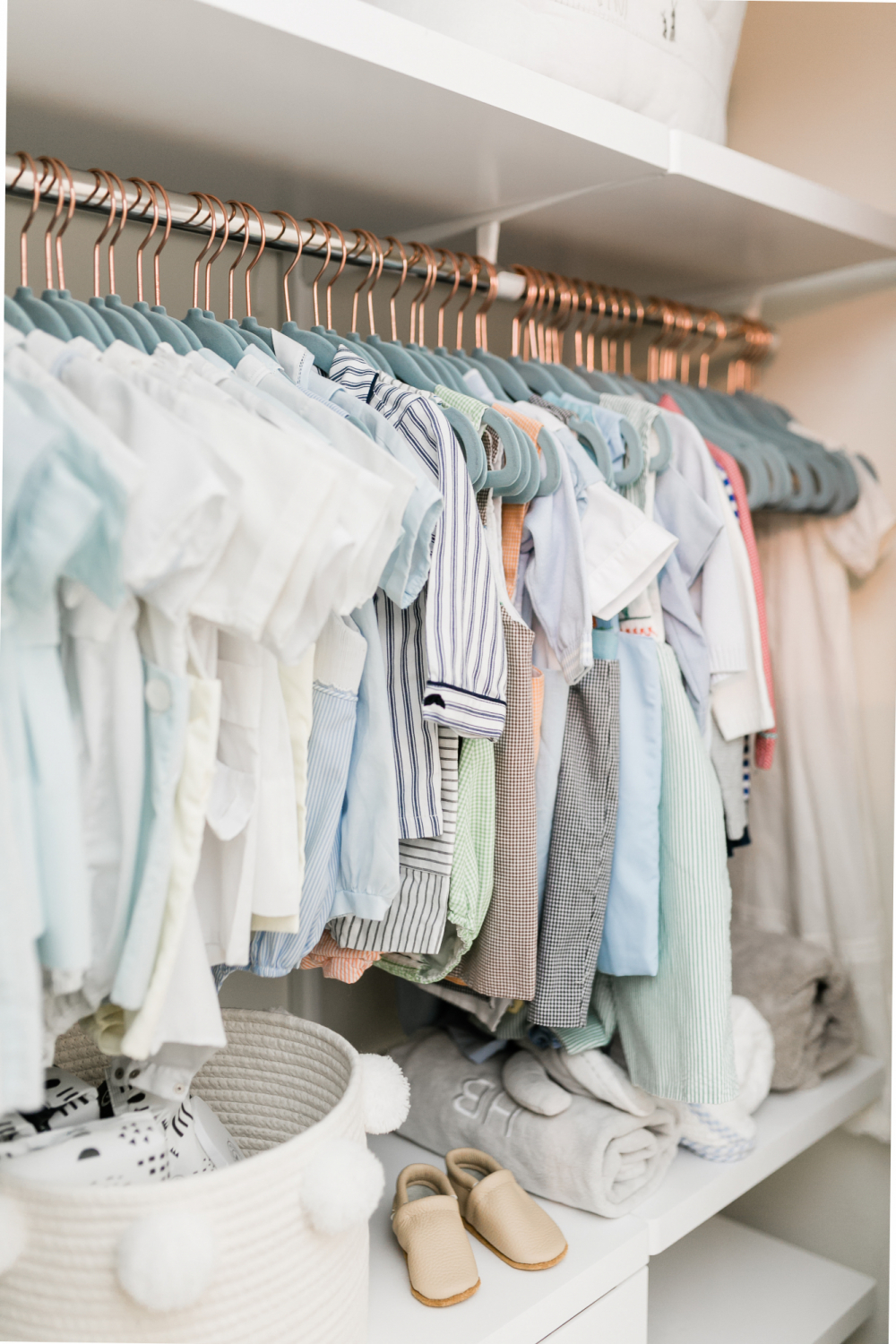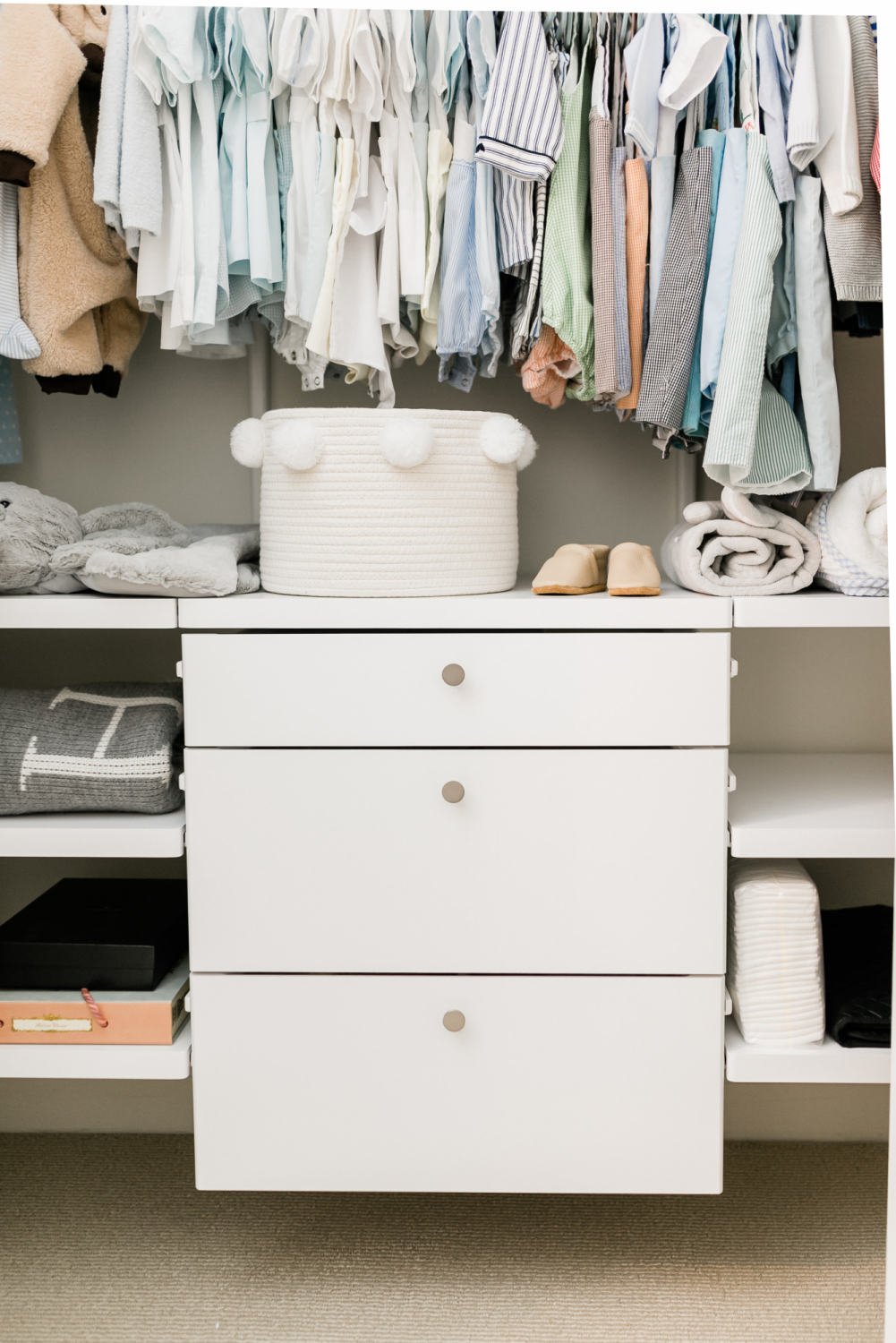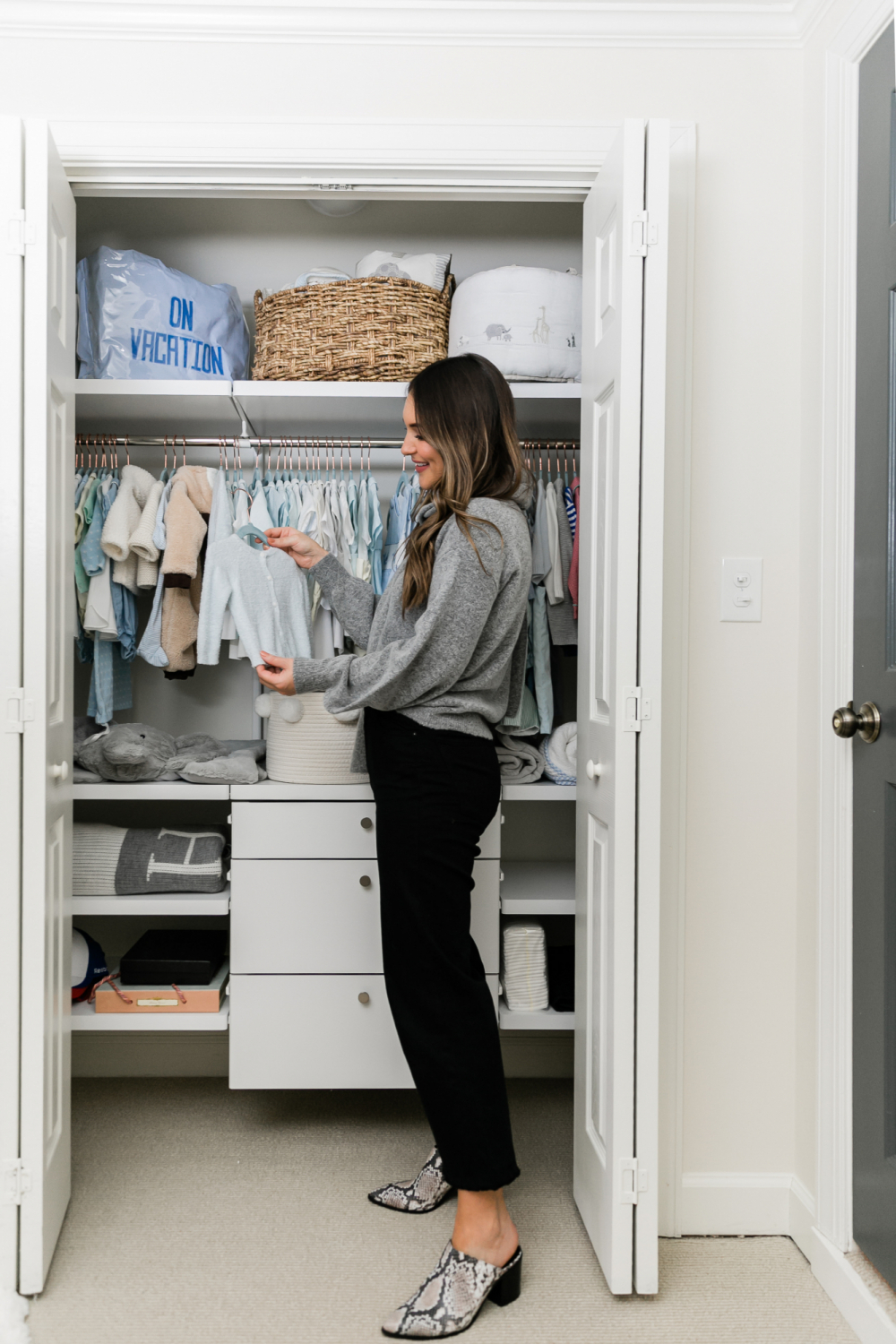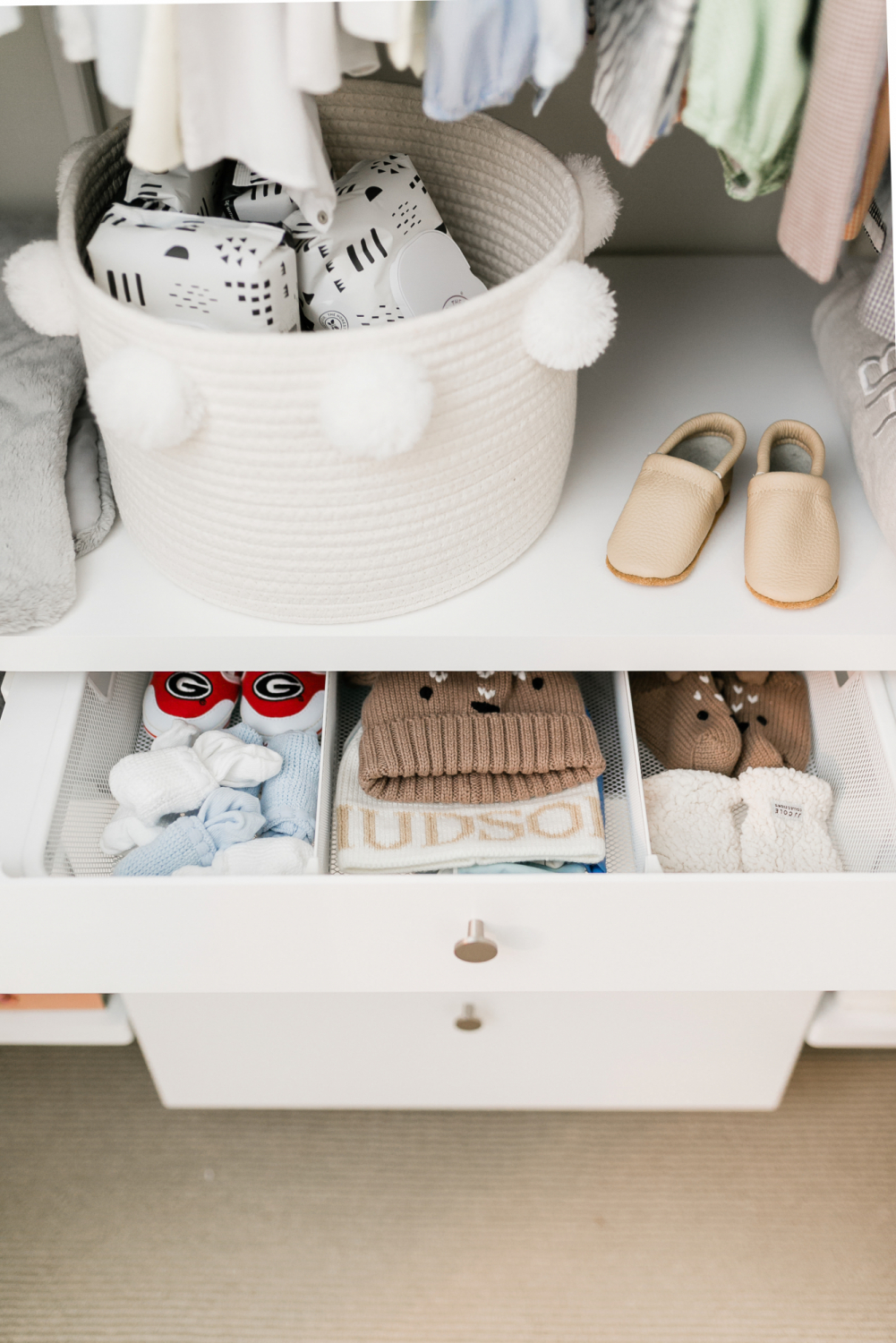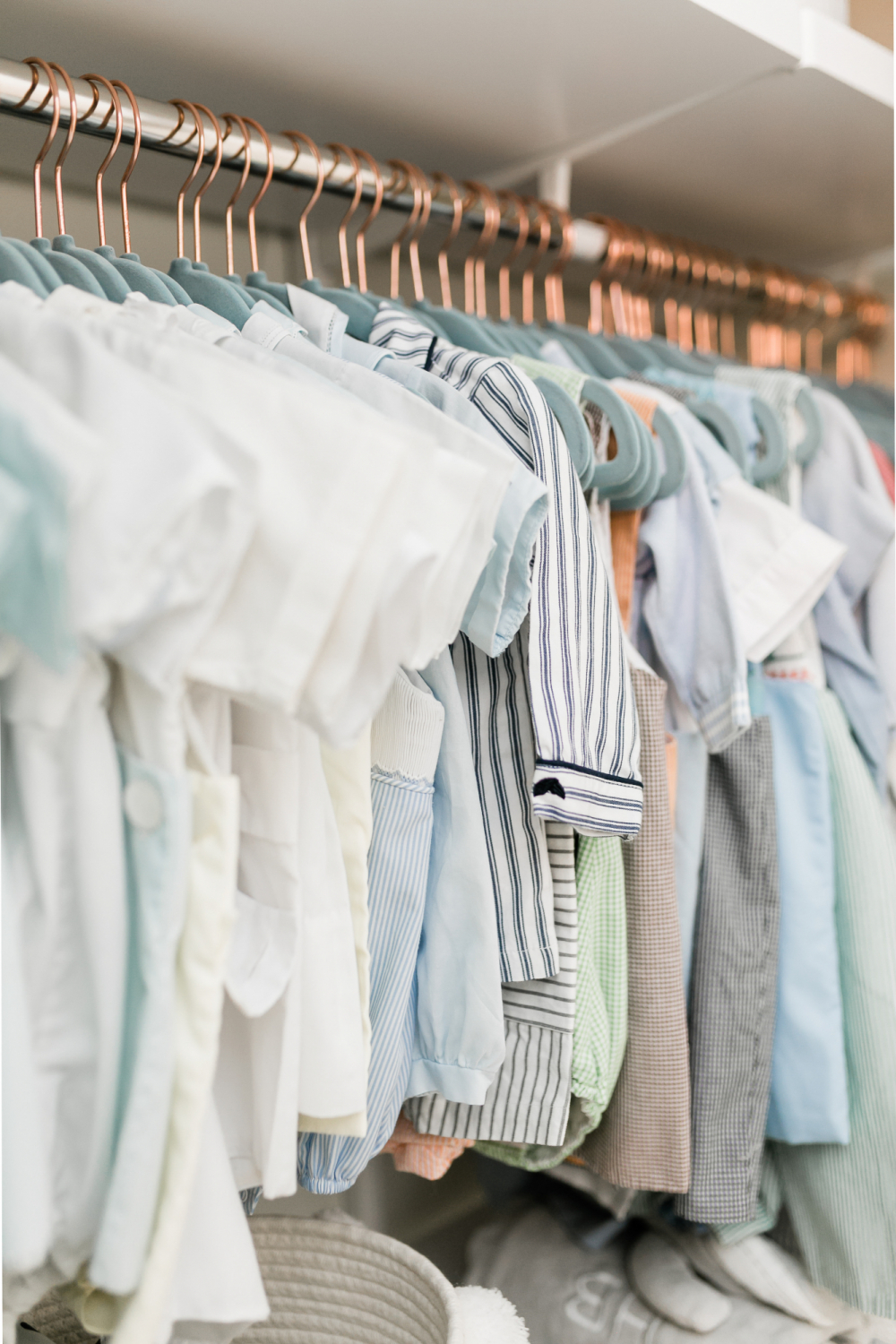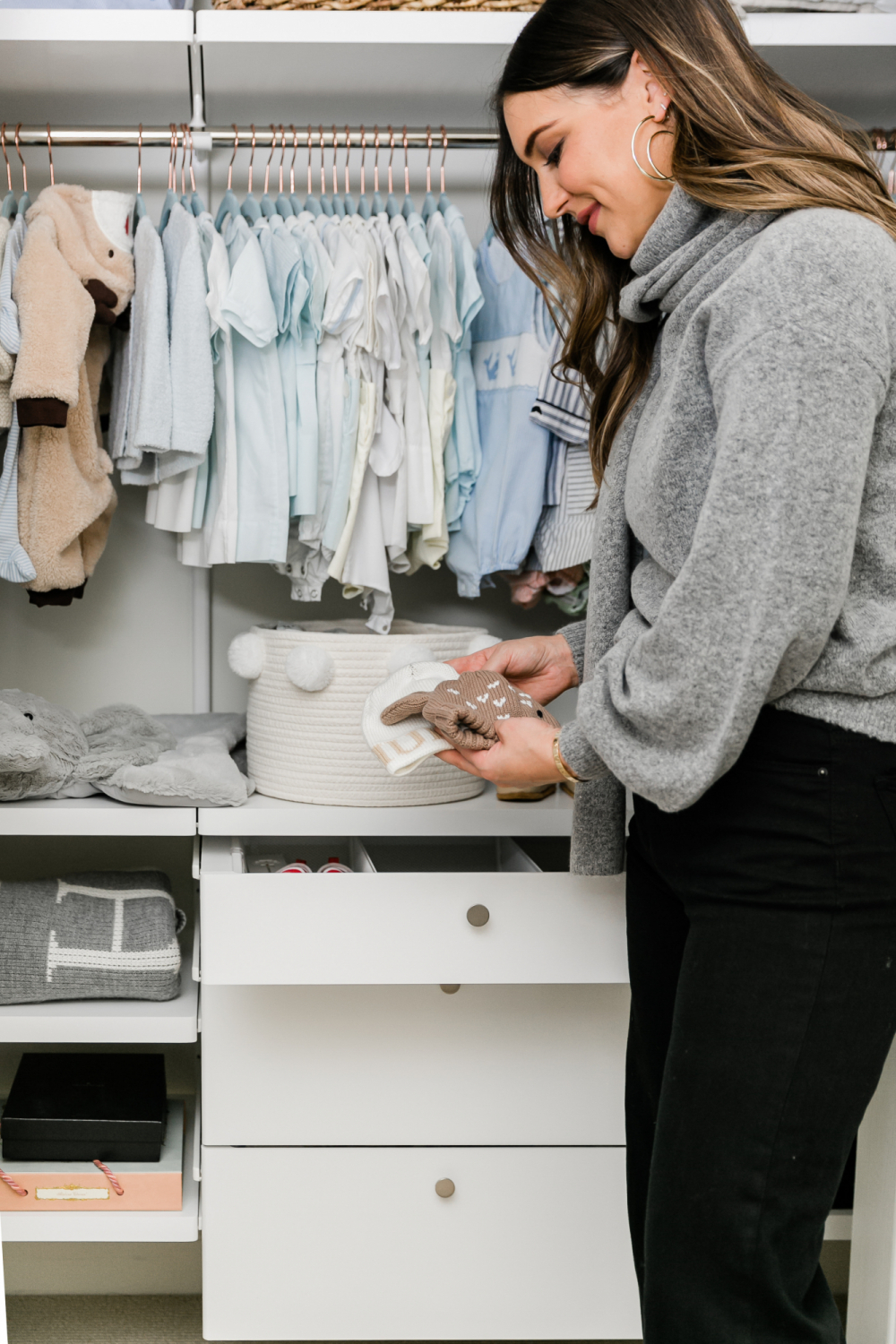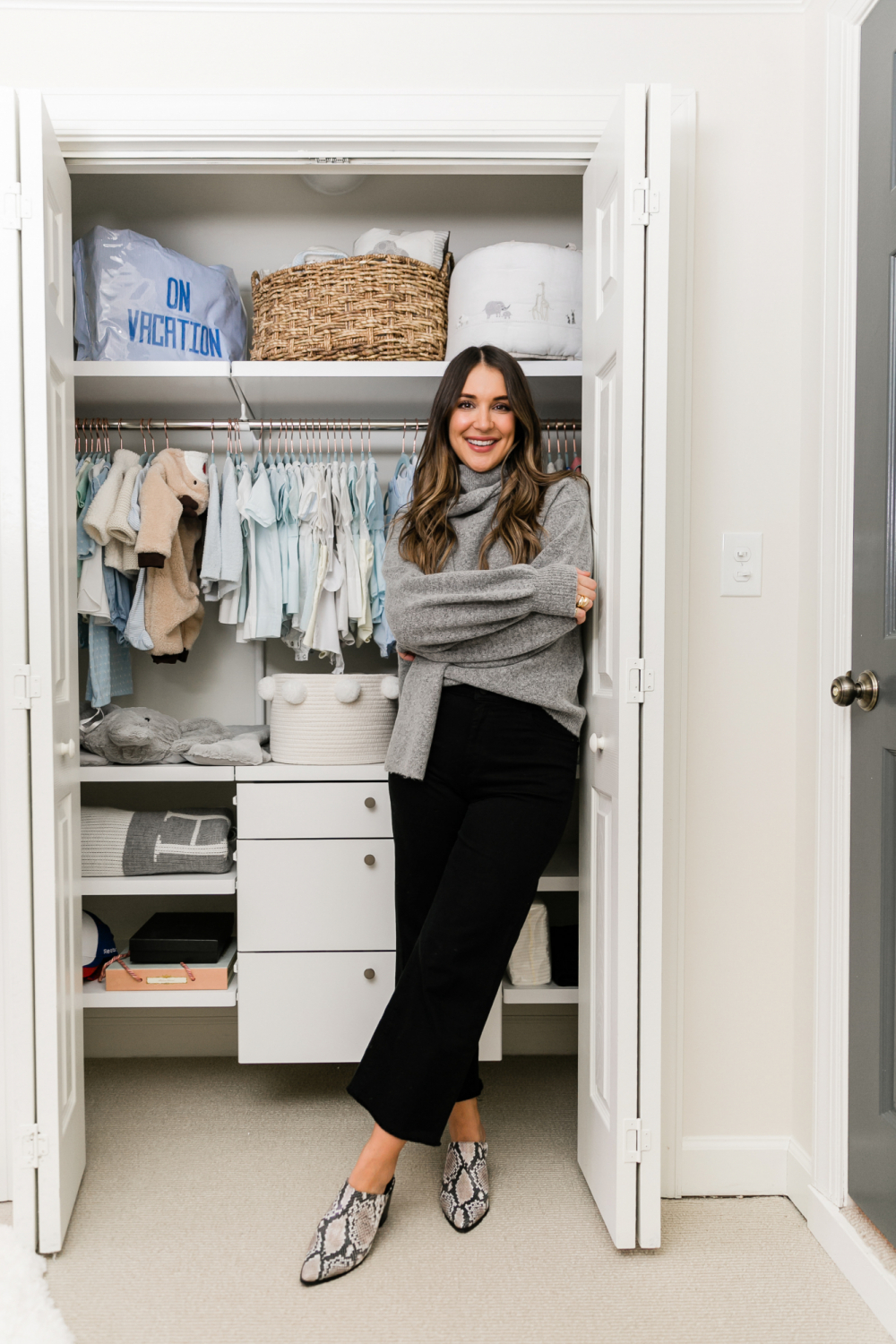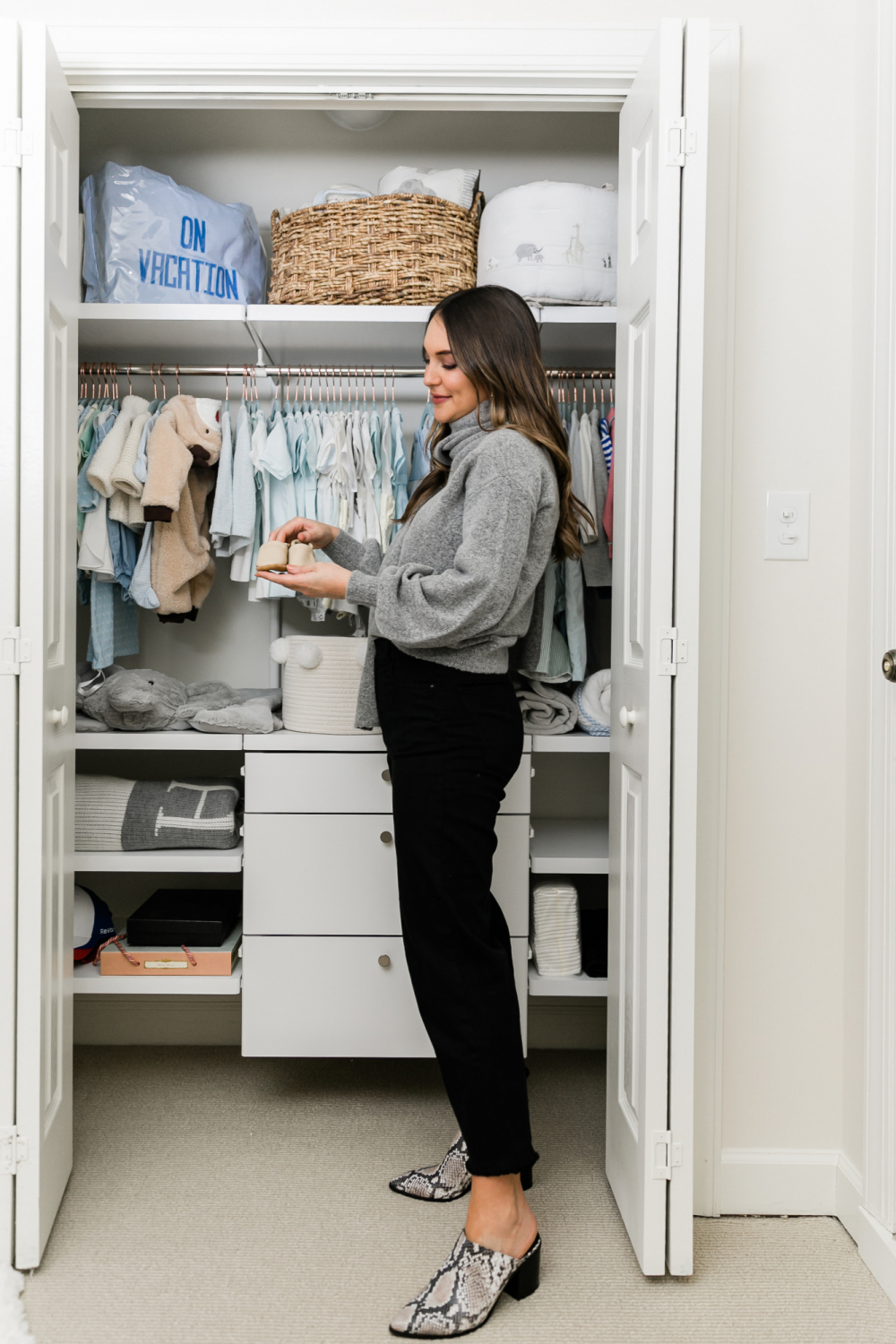 photos by Viva Lux Photography
The Container Store Elfa Closet – 30% off through the end of February!| hangers | denim – 40% off | sweater – under $30! | heels 
Depending on your space and budget, The Container Store Custom Closets has so many options of what you can do to organize your closet or small space.  And trust me, once it's updated you're going to think, "why didn't I do this years ago!?"
Thank you so much for reading – and the nursery reveal is coming next week.  Can't wait to share it with you! XO – 
brought to you by The Container Store