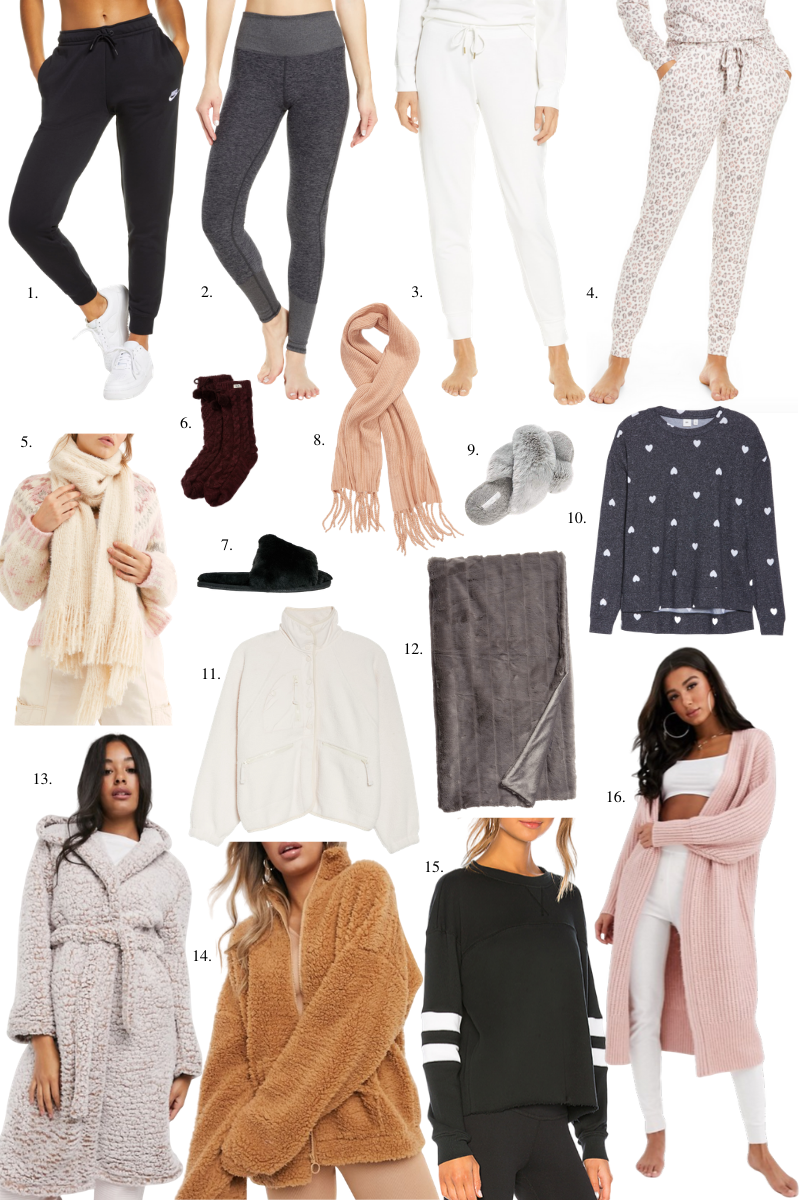 1 | 2  | 3 – 40% off | 4 – 40% off | 5 – 15% off | 6 | 7 | 8 – 15% off | 9 | 10 – 40% off | 11 | 12 | 13 | 14 – under $50! | 15 | 16
Back at it with a wish list, and with the super cold weather we have been having lately, I'm all about the winter loungewear!
If it can be worn by a space heater or a crackling fireplace (or even just the video of it, not even kidding)… count me in.  You know I love a teddy coat.  In a camel and under $50?  You'll wear it with everything.  A robe with a hoodie?  Sign me up.  Long cardigans to pair with leggings and fuzzy slippers for around the house = my uniform.
I'm officially 10 weeks postpartum this Friday… but I still find myself wearing a lot of leggings and joggers.  Not only because of the weather and straight comfort, but also because I just don't know if the last 13-ish lbs that I'm holding onto is here to stay for a while or will be coming off slowly.  I can't decide if I need to start sizing up or give it time… it's the whole limbo situation.  That "fourth trimester" thing is starting to make a whole lot of sense.  Being a woman is WILD at times.  Truly!
With Valentine's Day around the corner, I was thinking about gift guides for the next few weeks.  Is that something that would be helpful or are we past gift giving for V-Day?  Personally, I'm more of a dinner and roses kind of gal, but if you are exchanging gifts this year let me know.  Will work on some guides if you guys are into it!
Thank you so much for reading and sharing! XO –