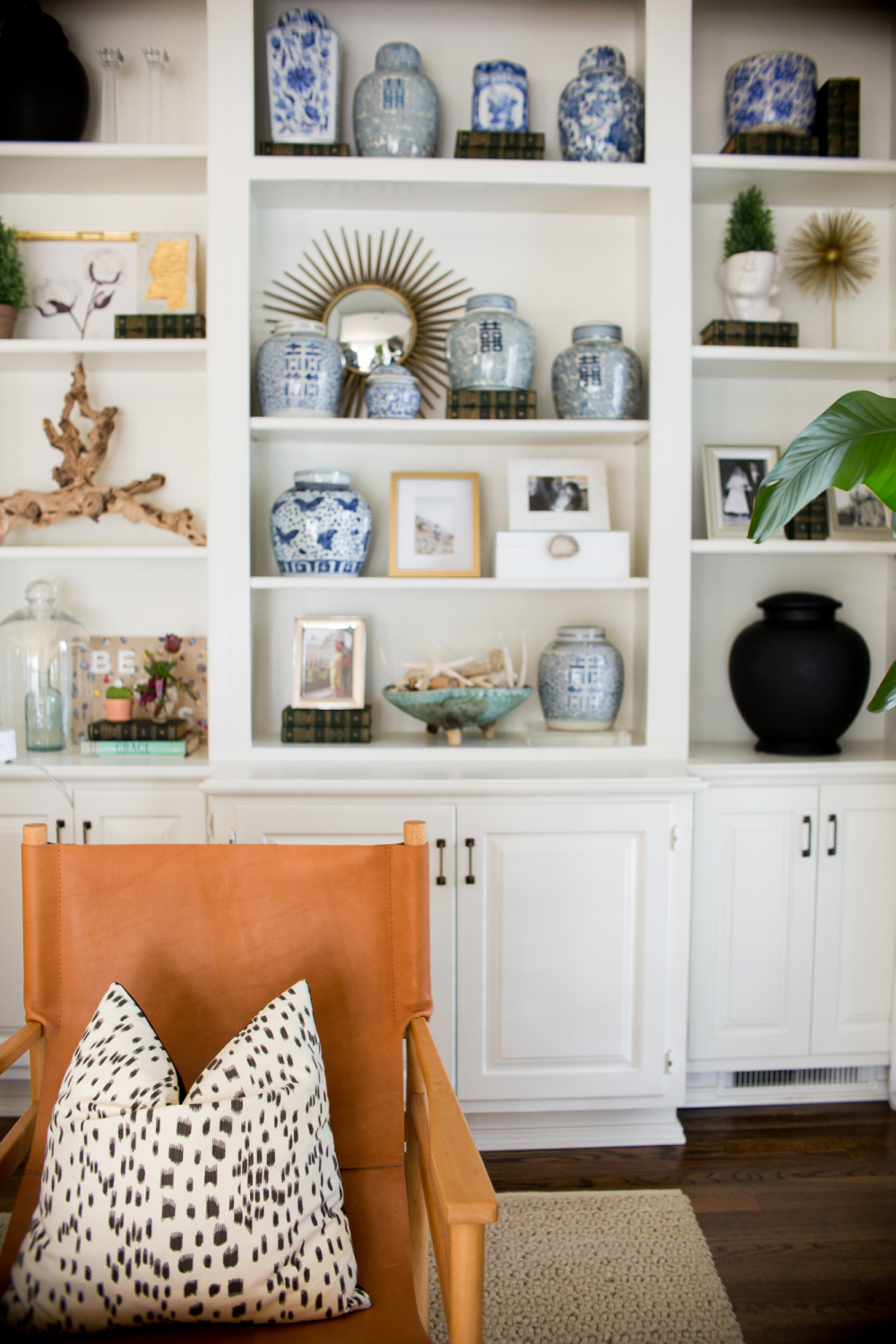 leather safari chair | throw pillow
– playing around with these built-ins and coming to a combination I think I leave be… –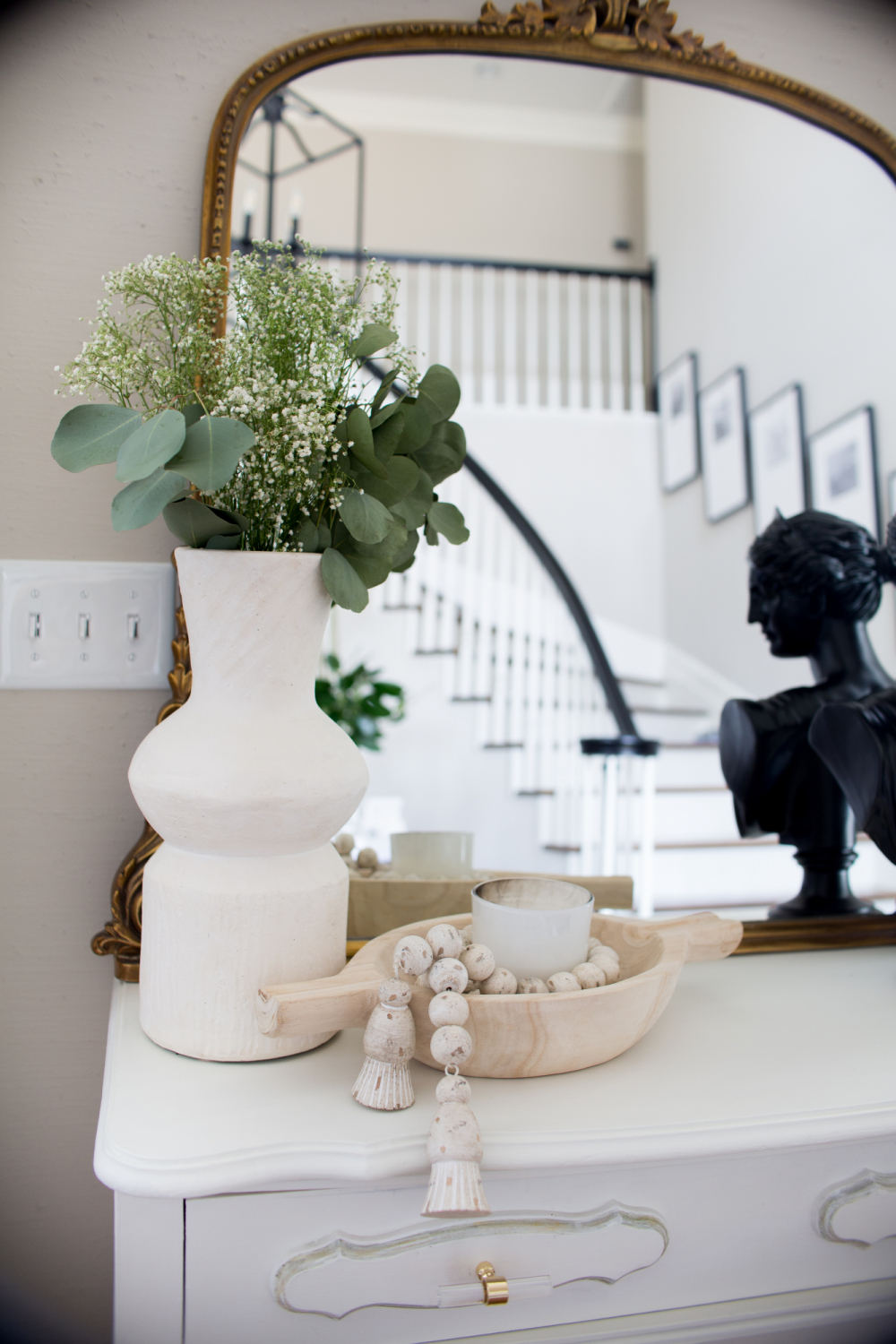 vase | wooden bowl | beads | bust | mirror
– my Target finds (mentioned here) that I'm still obsessed with –
– enjoying floral arrangements from an earlier photoshoot in our home –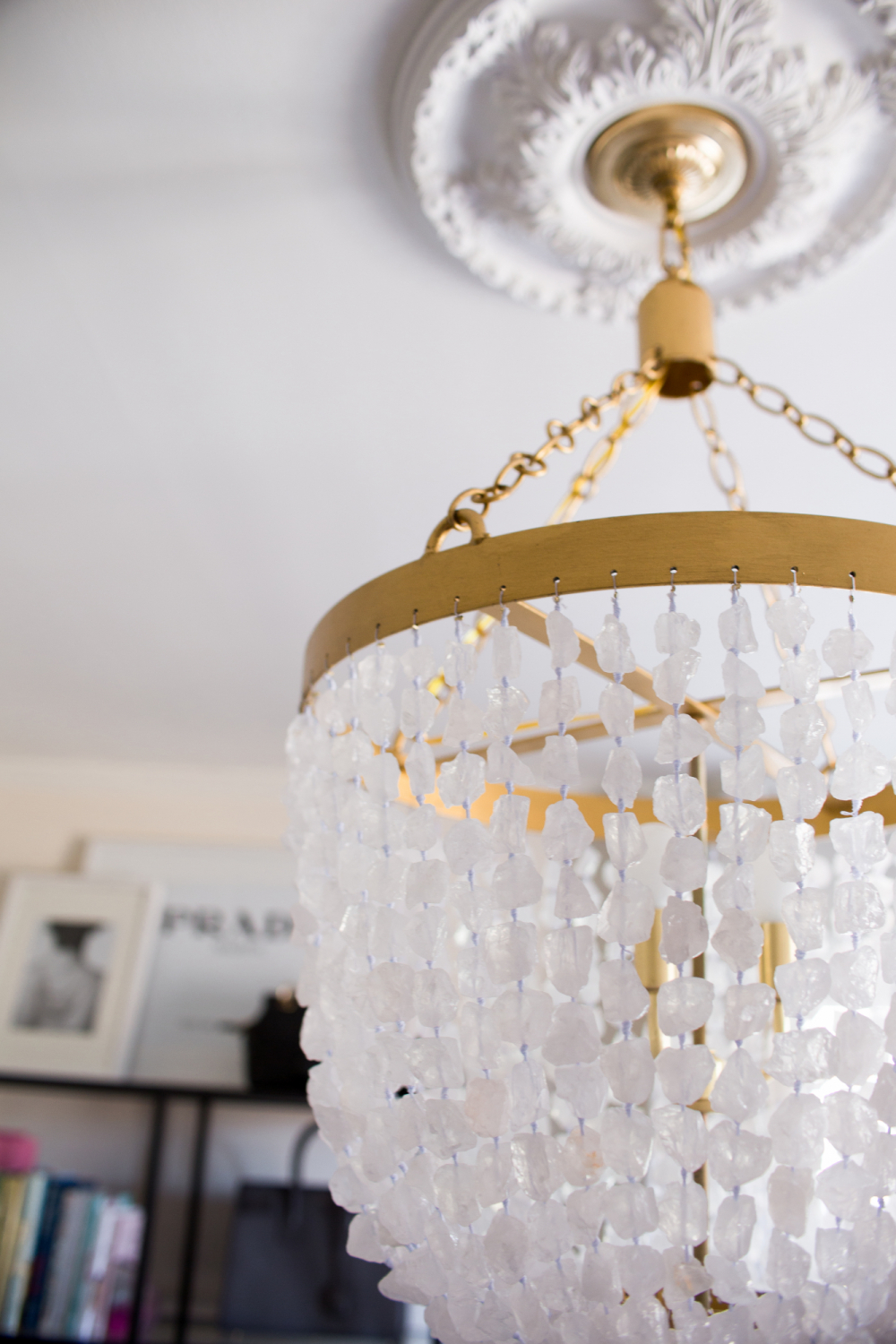 – a sneak peek at my custom office chandelier from Sullivan + Phenix –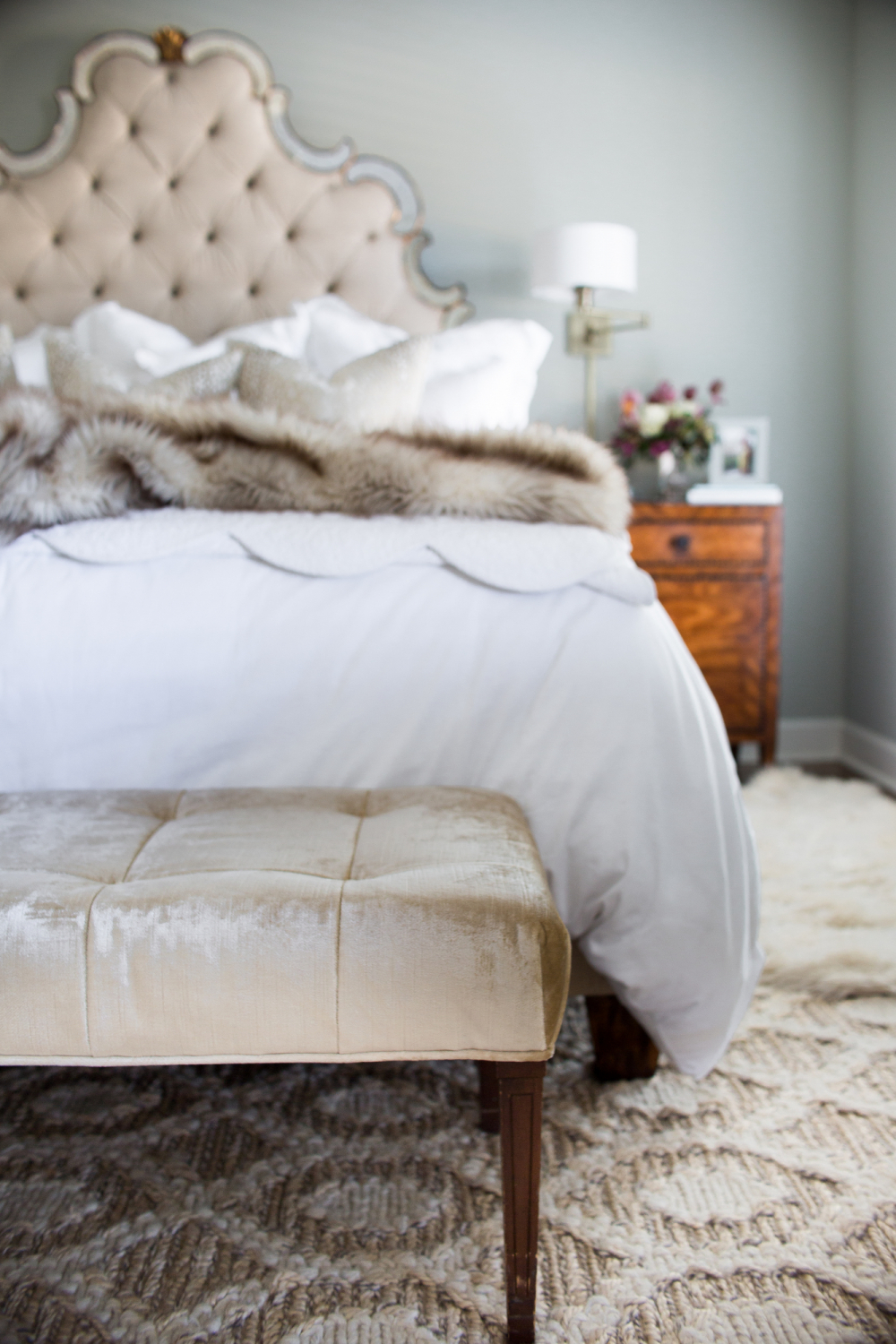 – upholstering a bench of Christian's grandparents –
It's been a few weeks since I posted my last Friday's Five, and I had so much fun taking these photos!  I typically try to post on CBL 4-5x a week, but with a two month old… 3x a week has been all I've been capable of lately.  I do have help a few days a week but until he's older and on a more reliable schedule, this is where we are.
I've continued to put the final touches on some of the rooms in our home.  We're waiting on a few last deliveries that are finally arriving, praise be!  With that, Christian keeps telling me to stop "tinkering" with different rooms.  I keep rearranging bookshelves, looking for nooks to hang the remaining art we haven't hung, switching lamps around…  I need to just leave things alone.  It just feels so good to finally be in a space that doesn't feel like I need to apologize to those who visit for "the mess!"
While the days are busy working from home, finishing home projects and taking care of a babe… I still prioritize two things each day.  To pause and snuggle with Hudson, really soaking it up.  I know a year from now I'll want to remember those cuddles, his smell, the coo's.  And to do something for myself.  That might be a walk, exercising on our treadmill, a face mask, organizing a closet – anything.  That alone and quiet time makes me instantly feel a little more balanced and connected to myself.
How do you make time for yourself each day?  I'd love to hear. Thanks so much for reading and have a beautiful weekend – XO –