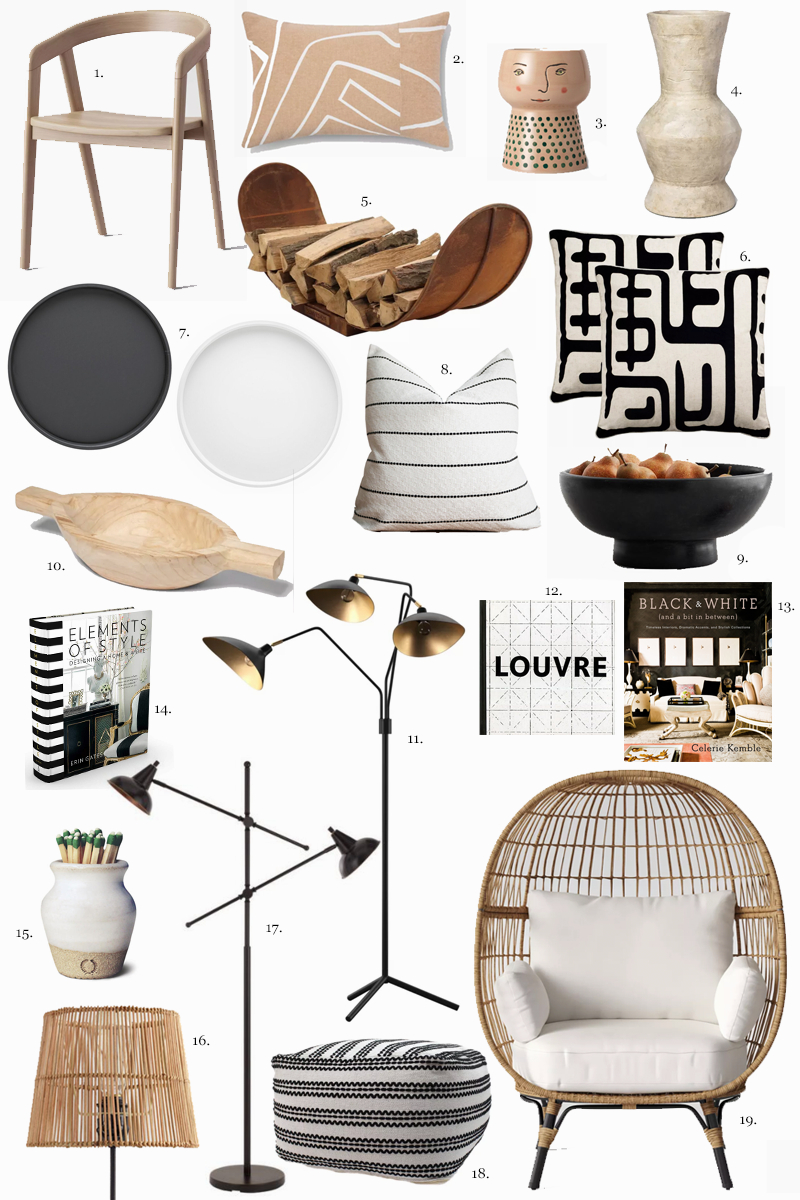 1 | 2 | 3 | 4 | 5 | 6 | 7 | 8 | 9 | 10 | 11 | 12 | 13 | 14 | 15 | 16 | 17 | 18 | 19
As of this week (!!!), the main level of our house is almost complete.  It feels so wild to actually say that, but I have spent countless hours working on this space to try to make our first home feel more mature than our previous apartments.  Knowing we will be here for *hopefully* quite some time, I've been mindful to choose and invest in timeless, versatile and classic pieces that can be moved around room to room.  This is especially helpful if we were to ever move in the future into another home… pieces could move around!
Now I've shifted to finishing our basement and patio that have sat mostly empty since we moved here in July.  This means in addition to the dining room and nursery reveal, I have a living room, bedroom, den + kitchen + breakfast room (this is one large space so I'll be sharing all of this together) and office reveal coming very soon!
In Target news, we bought two of these egg chairs for the patio and they're even more amazing in person (photo here).  I bought two of these giant poufs for the sectional that's going in the basement and they are soooo comfy.  I found this vase and this tray at Target this week and can't believe how expensive they look in person.  I love them!
I have a match striker on my wish list.  This floor lamp is really speaking to me… I'm wondering if Christian would let me splurge.  Also… what is y'alls thoughts on firewood racks.  Helpful?  Not helpful? We have a giant stack of firewood on our patio but I'm thinking… what does one do with the rack during the seasons that firewood isn't necessary?
Now that we are in a home larger than our former apartment, I actually need more coffee table books.  I recently bought this one and have my eye on a few more.  Do you have any favorite design books?
Thank you so much for reading and sharing! XO –