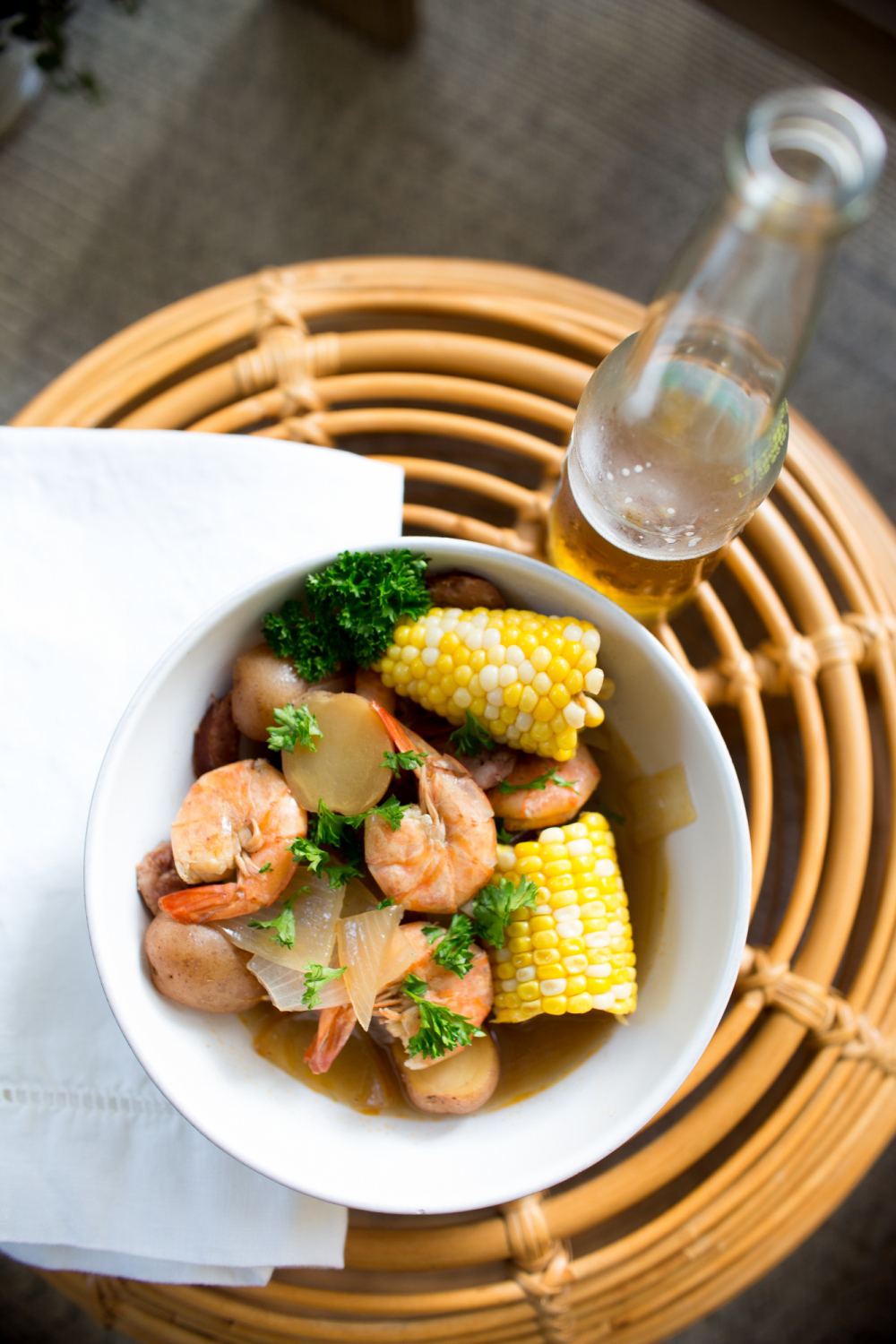 ottoman | bowl | linen napkin
I shared on Instagram Stories recently that like all of you, I am so sick of cooking.  And cleaning.  And being asked what's for dinner.  In fact, I recently told Christian that he was in charge of two dinners a week.  And that means:
I don't get asked questions about dinner.
He has to plan it, put the ingredients on the grocery list, etc.
I don't care if it's grilled cheese and canned soup or toast and eggs.  It can literally be anything.  As long as I'm not in charge!
SO, in this spirit (!!!), I recently pulled out the crockpot.  I typically associate crockpots with fall and and winter, but there's really no reason it can't be incorporated year-round!  I found this recipe and thought a shrimp boil sounded absolutely perfect for this time of year.  I've never tried something like this but couldn't believe how short the ingredient list was!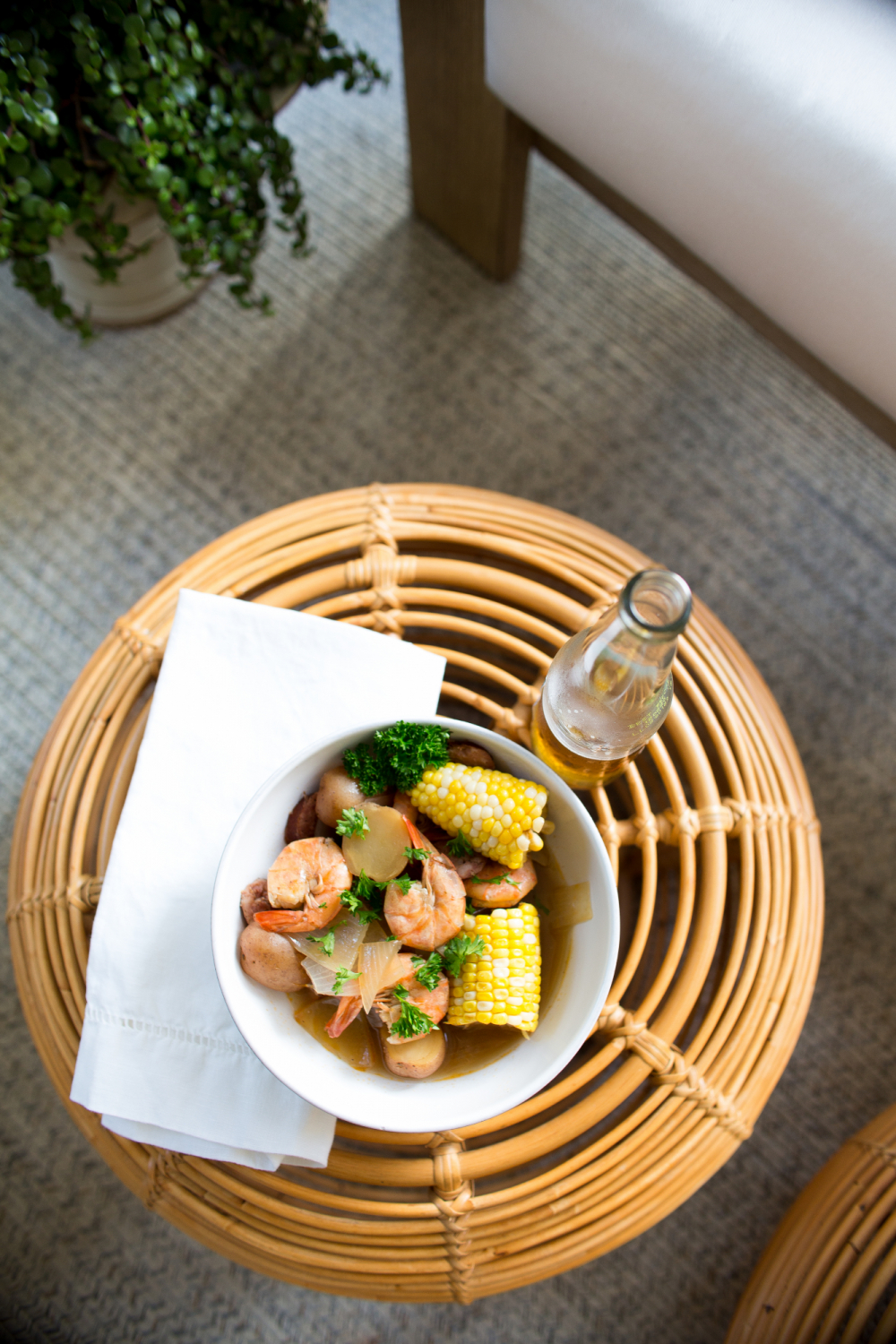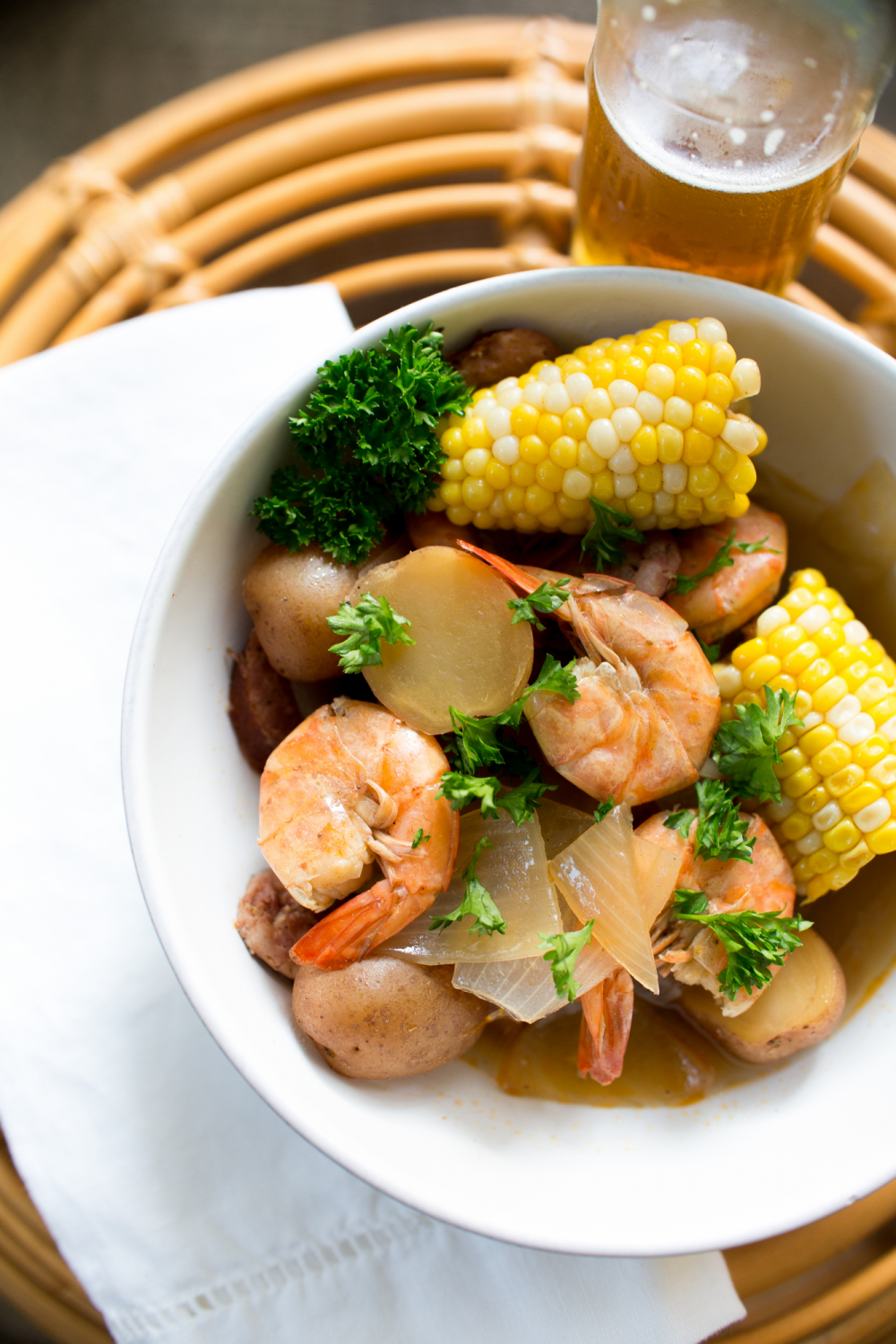 I will say that once it was time to add the shrimp (the last step), my crockpot was full.  So I had to move everything to a stockpot on the stove.  So just keep that in mind!  But I started the process around noon and by 6:30PM I had a dinner that was hardly an effort, full of flavor and felt like a fun twist on our standard dinners.  I had a baguette that I forgot to serve with it, so I would add that to the ingredient list so you can have some bread on the side!
Also – if you have leftovers, rather than microwave I would recommend boiling a pot of water and adding your cajun seasoning.  Toss the leftovers in for just 3 or so minutes and remove from heat.  We did this for leftovers and you wouldn't have known it wasn't fresh!
If you try it, I'd love to hear what you think.  And you can find more easy recipes and dinner ideas in the "food & drink" category of CBL.  I also found some summer crockpot ideas here and here.  Thank you so much for reading and happy eating – XO –
PS – It's been brought to my attention that the same site has a sheetpan shrimp boil recipe.  I'll definitely be trying it next!