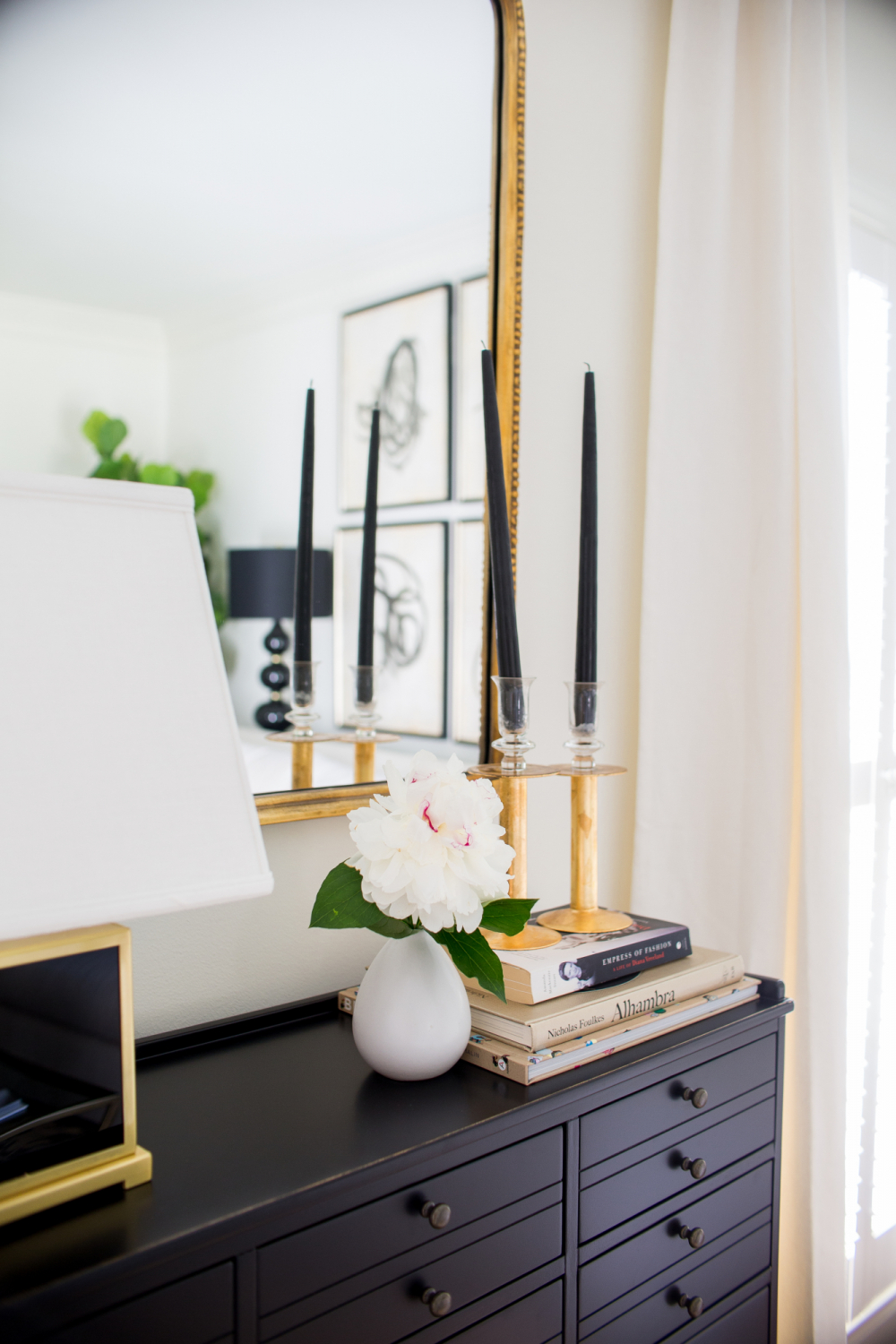 – stumbling upon our first garden peony –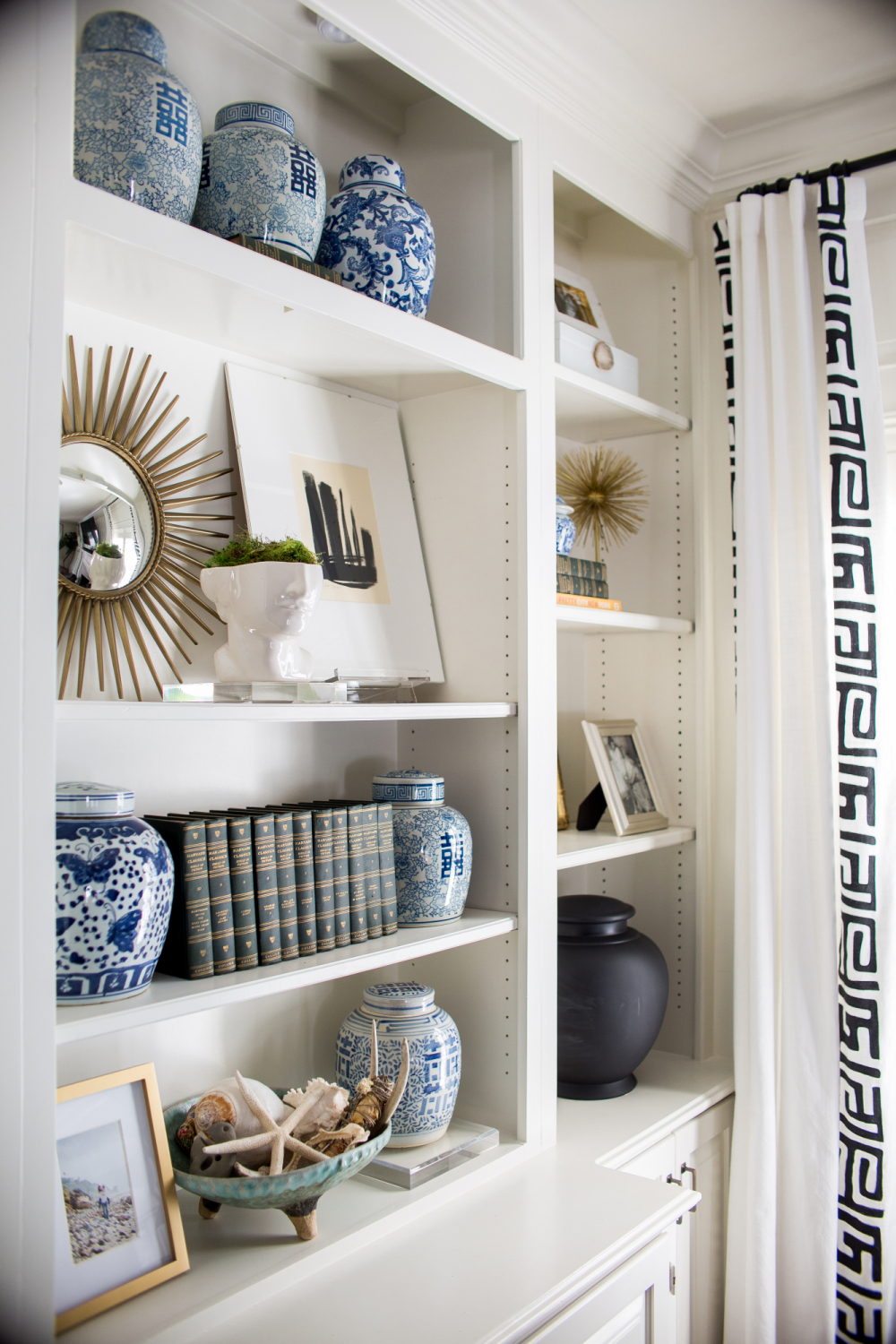 – some DIY abstract art (more on Instagram Stories under "ART") –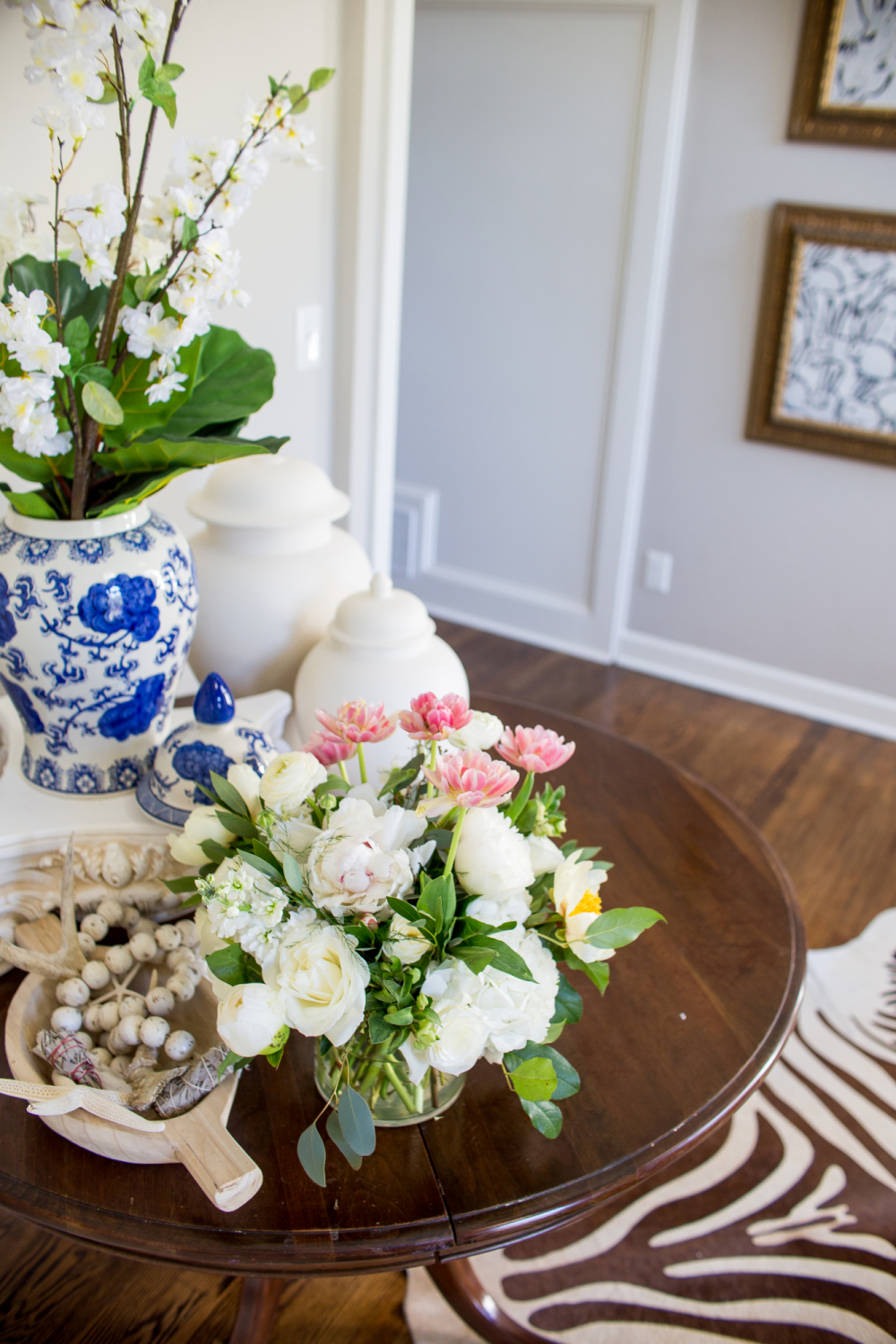 – the most beautiful floral arrangement –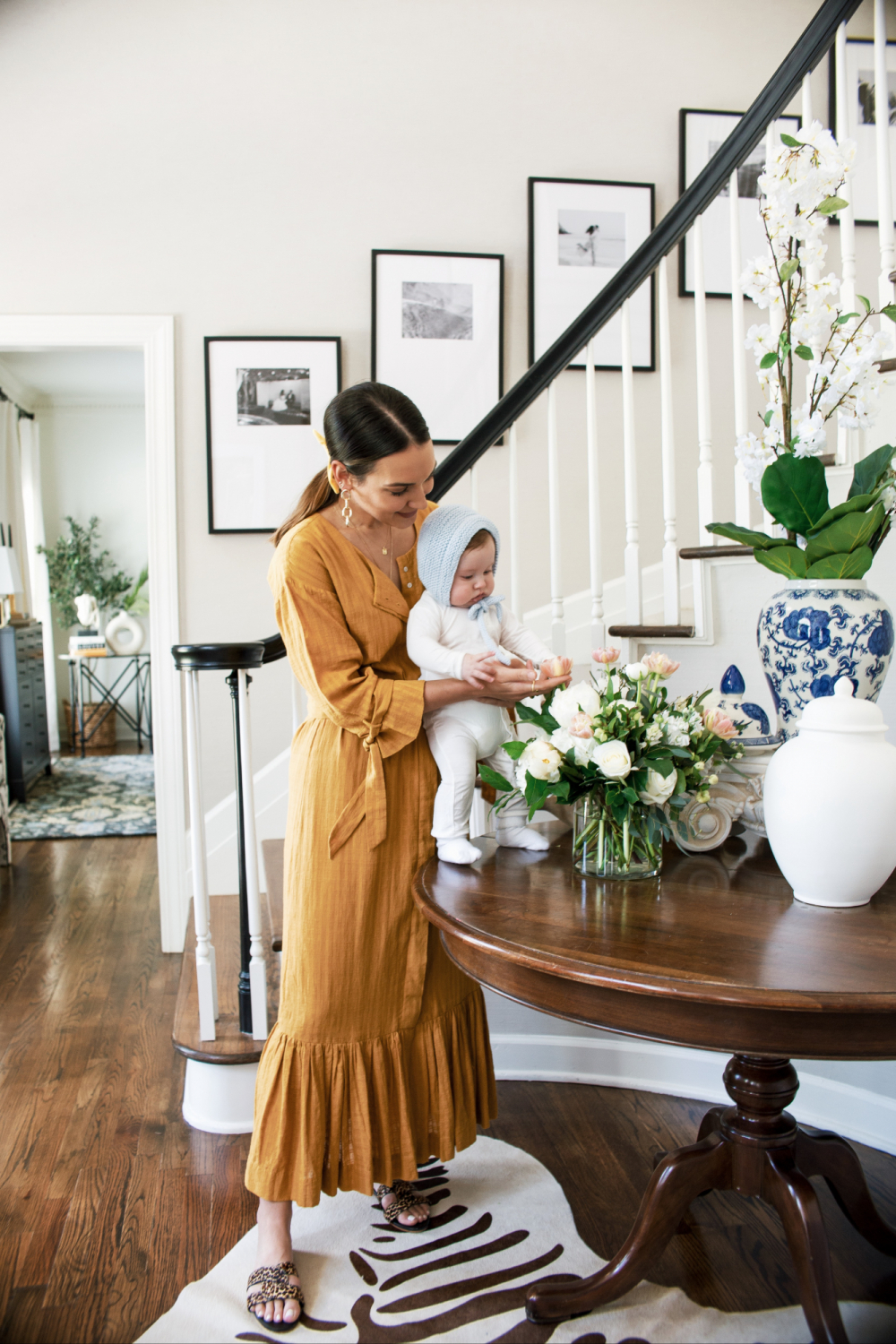 – and watching tiny fingers explore it –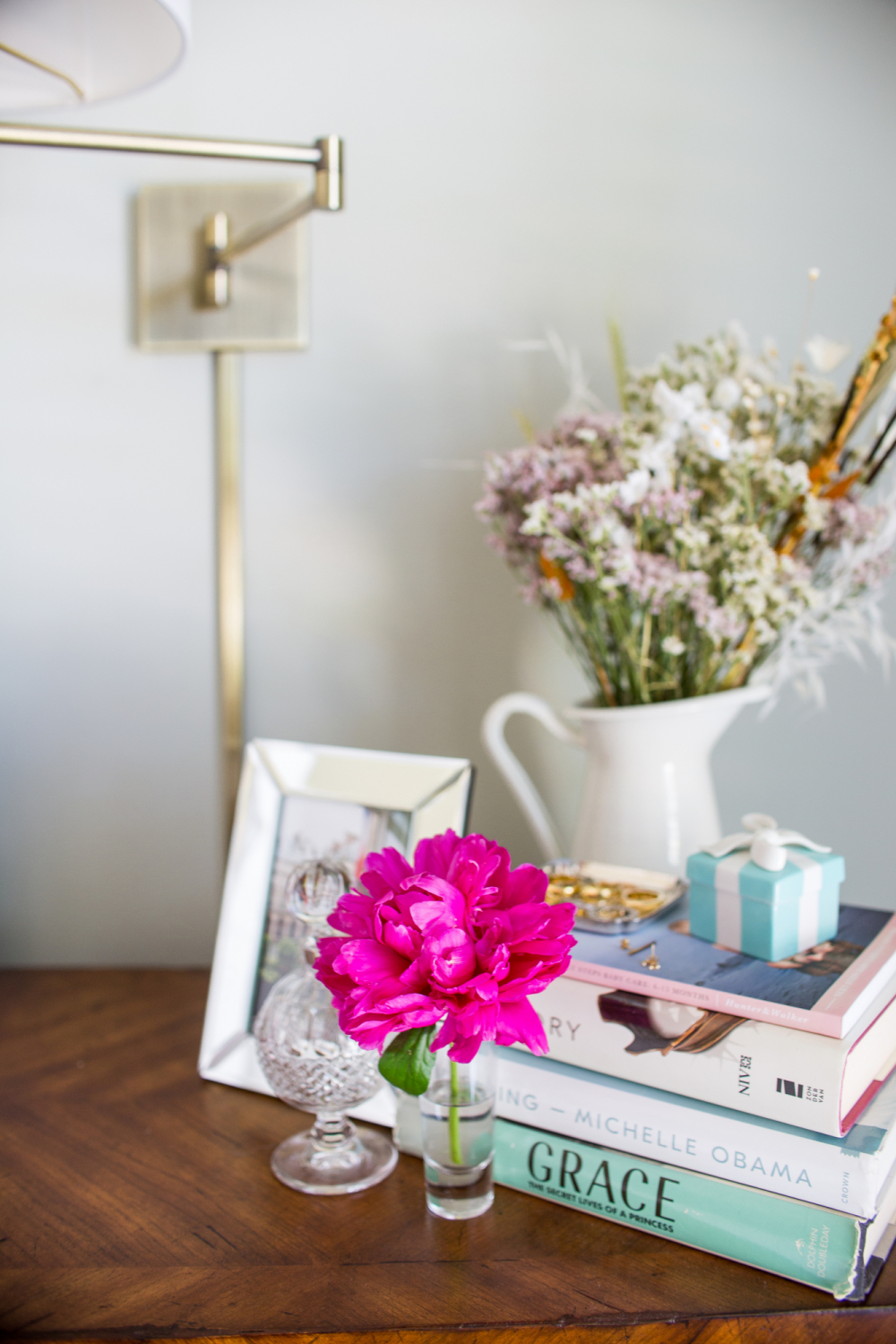 – a mother's day flower with breakfast in bed –
I had to really stop and think about the fact that it is already mid-May.  Almost June!  Time flies… I can't believe this baby boy is almost six month old.  Wild!
In the past week I've worked alongside watching Hollywood and Dead to Me, season 2 on Netflix.  Wow!  Both were so good I hated to see them end.
I hit the grocery a few days ago so I'm set with all kinds of things to cook this weekend and next week.  The shrimp penne I love so much, the chicken larb bowl my mom keeps raving about, sausage balls for breakfast night and cajun pasta.  I also picked up some pizza dough (some pizza favorites here) and Trader Joe's vegetarian tamales for nights I need a break.
IF you are interested, some sales going on this weekend are below:
Abercrombie | 40-60% off throughout the store
Aerie | 30-50% off
Anthropologie | 40% off most loved dresses and shoes, 30% off home
Banana Republic | 50% off dresses and mens shirts, 40% off denim, 30% off tees
CB2 | 30% off accent furniture and decor, 30% off bed and bath, up to 30% off planters + outdoor furniture
Colleen Rothschild | 25% off sitewide
Crate & Barrel | 50% off outdoor best sellers, 40% off outdoor entertaining
Forever21 | 30% off your purchase of $85+
GAP | 50% off everything
H&M | 50% off spring sale + 15% off your order
MANGO | flash sale up to 50% off
Modcloth | 30% off all swim
Old Navy | up to 50% off everything, 25% off your order
Pottery Barn | up to 50% off outdoor event, 30% off performance fabric furniture, 30% off quilts
Ray Ban | 20% off select eyewear
Saks | extra 40% off jeans
SSENSE | sale up to 50% off
West Elm | up to 40% off kitchen and dining, up to 40% off frames, vases, mirrors and up to 60% off outdoor furniture and decor
I don't have much more to report than that.  Cooking, TV, gardening, flowers… this is Quarantine.  Thank you so much for reading! XO –