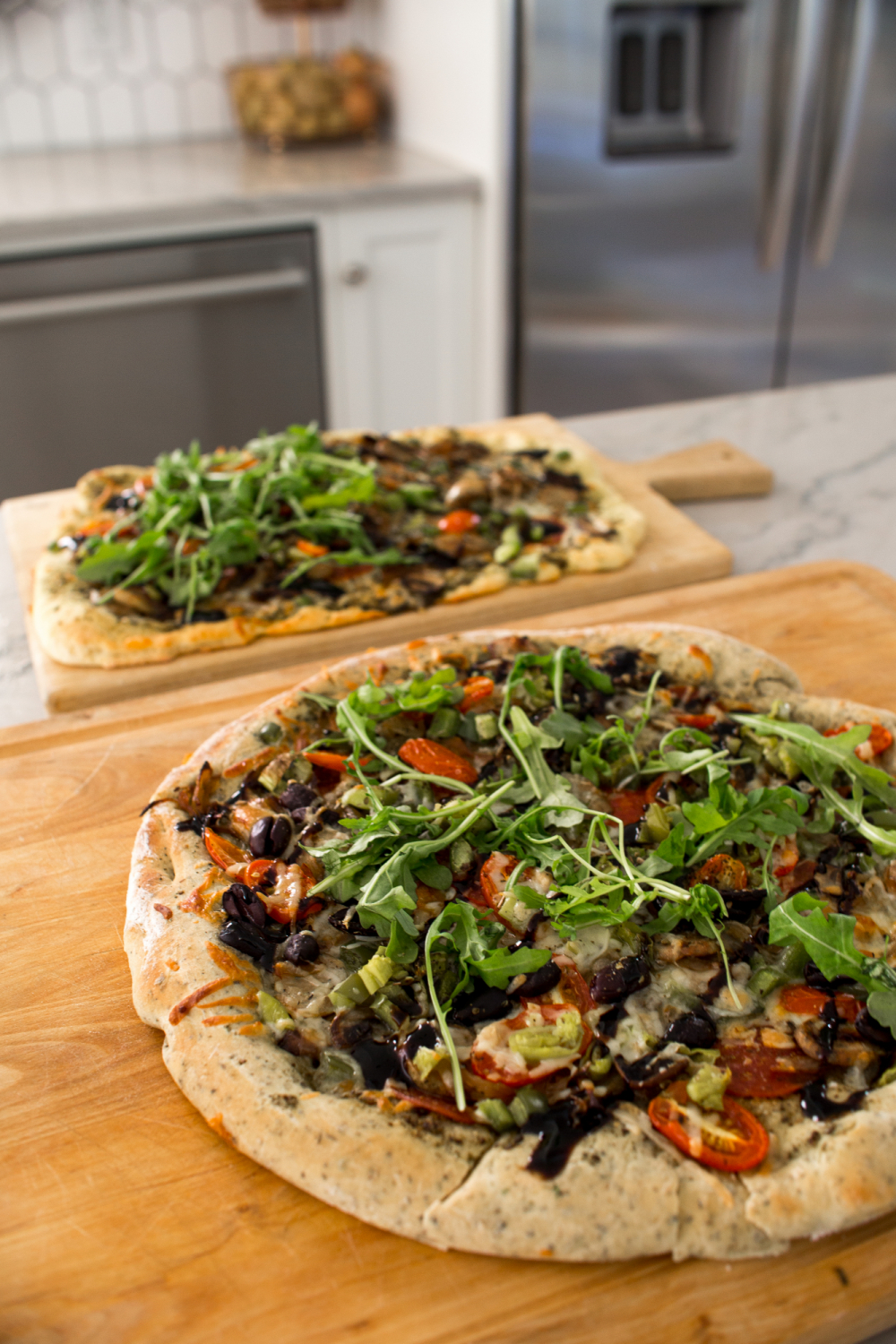 I'll be sharing my favorite pizza recipe in an IGTV video today over on Instagram, but I wanted to also share some additional info and details in a blog post that is concise!
PIZZA DOUGH | My favorite pizza dough is the garlic and herb pizza dough from Trader Joe's… because it's so easy and so good.  But I've noticed lately that pizza dough is sold out at almost every grocery store.  Not to worry!  There are two easy recipes you can whip up yourself at home.
Pioneer Woman has a great simple recipe here.  The catch is that you have to think ahead and let it rise overnight.  This dough can last for many days in the fridge, so you could easily make a double batch and limit your meal prep time.
No time for that?  I got you.  A lightened up pizza dough recipe is below.  The circular pizza photographed above in the front is with Trader Joe's crust, and the pizza in the back is made with the recipe below.
LIGHTENED UP PIZZA DOUGH RECIPE:
1 cup self-rising flour
1/2 cup Greek yogurt
1 egg
1/4 tsp garlic powder
Combine all ingredients and roll out on a heavily floured surface.  This dough recipe is super sticky, but with extra flour and Pam, I promise it turns out so delicious you're like, "how did this turn out this good?"  But seriously.
BAKE TIME | 450 for 10-12 minutes.
TOPPINGS |  We prefer to use pesto over red sauce, but you can use either.  You can also use garlic and olive oil and skip the sauce altogether.  I like to add a combination of mozzarella and parmesan, but with enough toppings you could probably skip the cheese if you wanted.
My biggest tip is to sauté some of your vegetables.  I like to caramelize onions with olive oil and garlic.  I add mushrooms if I have them.  Other toppings I like to add are pepperoni if I have them, tomatoes, olives, bell pepper, banana pepper… the list is endless.  You can add last night's chicken or steak, leftover roasted veggies… try anything.
Top with a sprinkle of parmesan, salt, pepper and oregano.  I don't usually measure out, just a few pinches will do.
Then stick it in the oven.  One it's cooked, I like to drizzle reduced balsamic vinegar on top and add some arugula.  Voila!  The best pizza thats easy, easy, easy.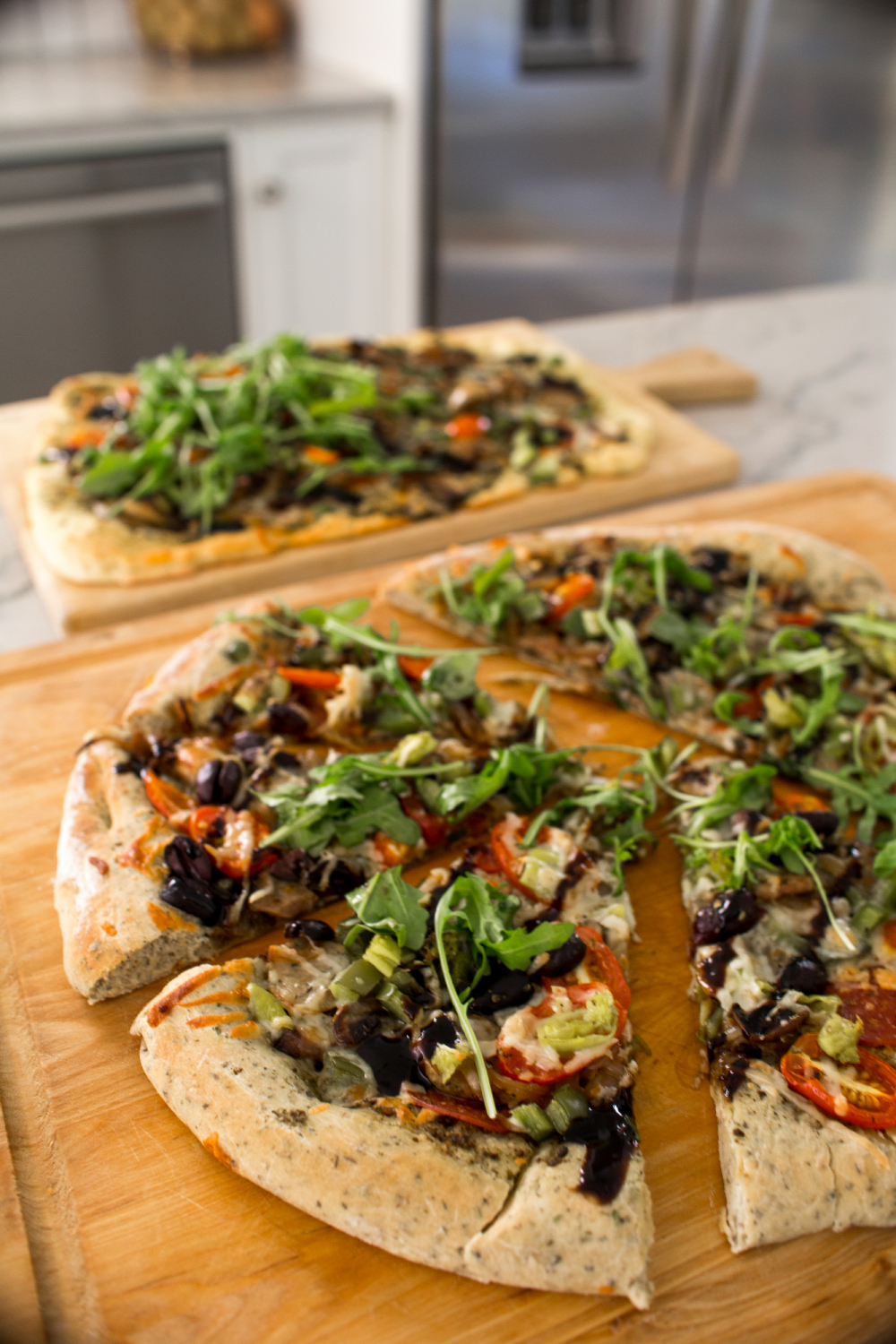 Do you have a favorite pizza dough recipe?  Or a favorite topping?  My favorite topping is the balsamic glaze or caramelized onions.  So good!
Thanks so much for reading.  15 Healthy(ish) Recipes to make at home here, and be sure to check out the "food & drink" category for more easy recipes! XO –