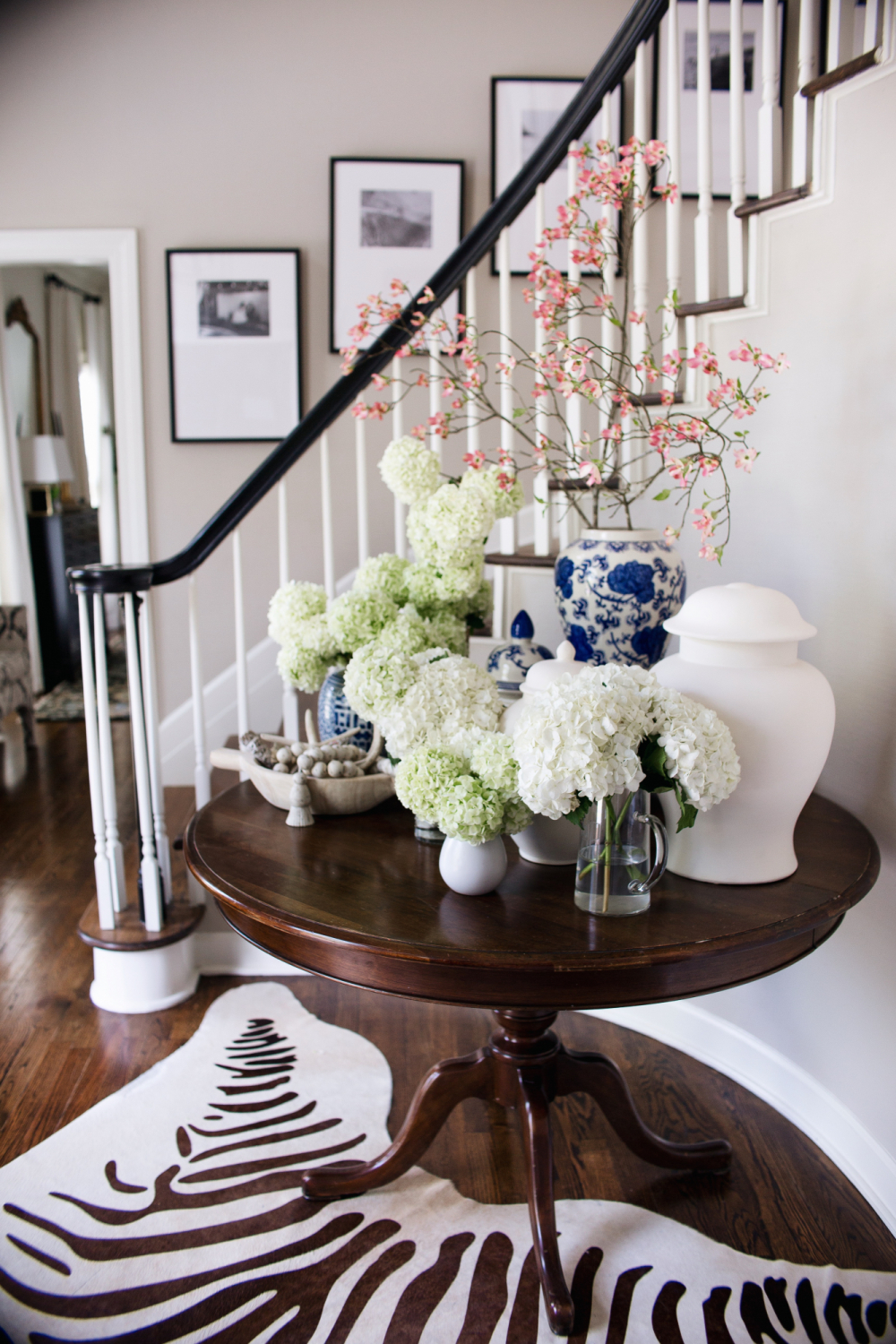 – flowers from our snowball bushes all around the house –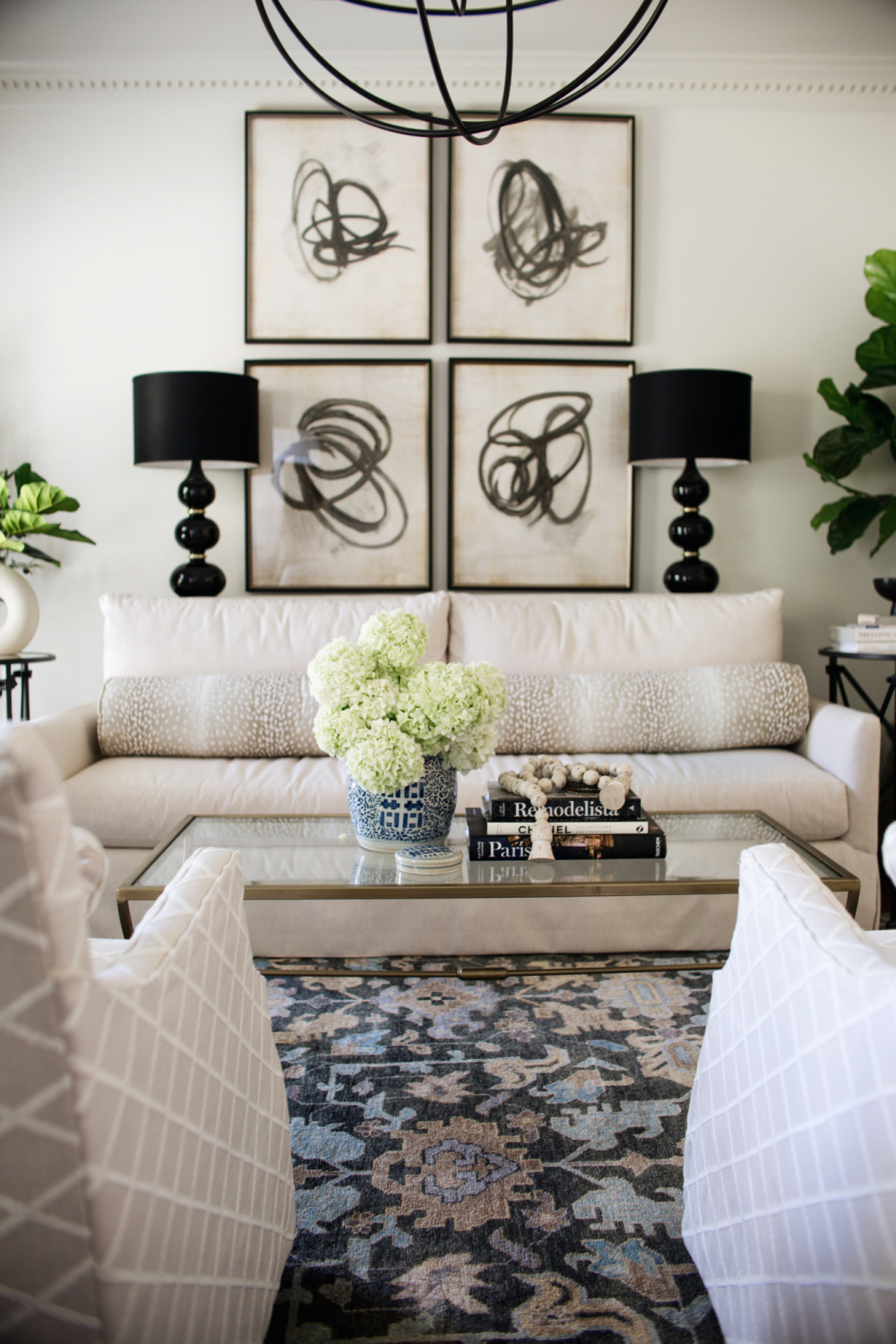 – seriously, in every room –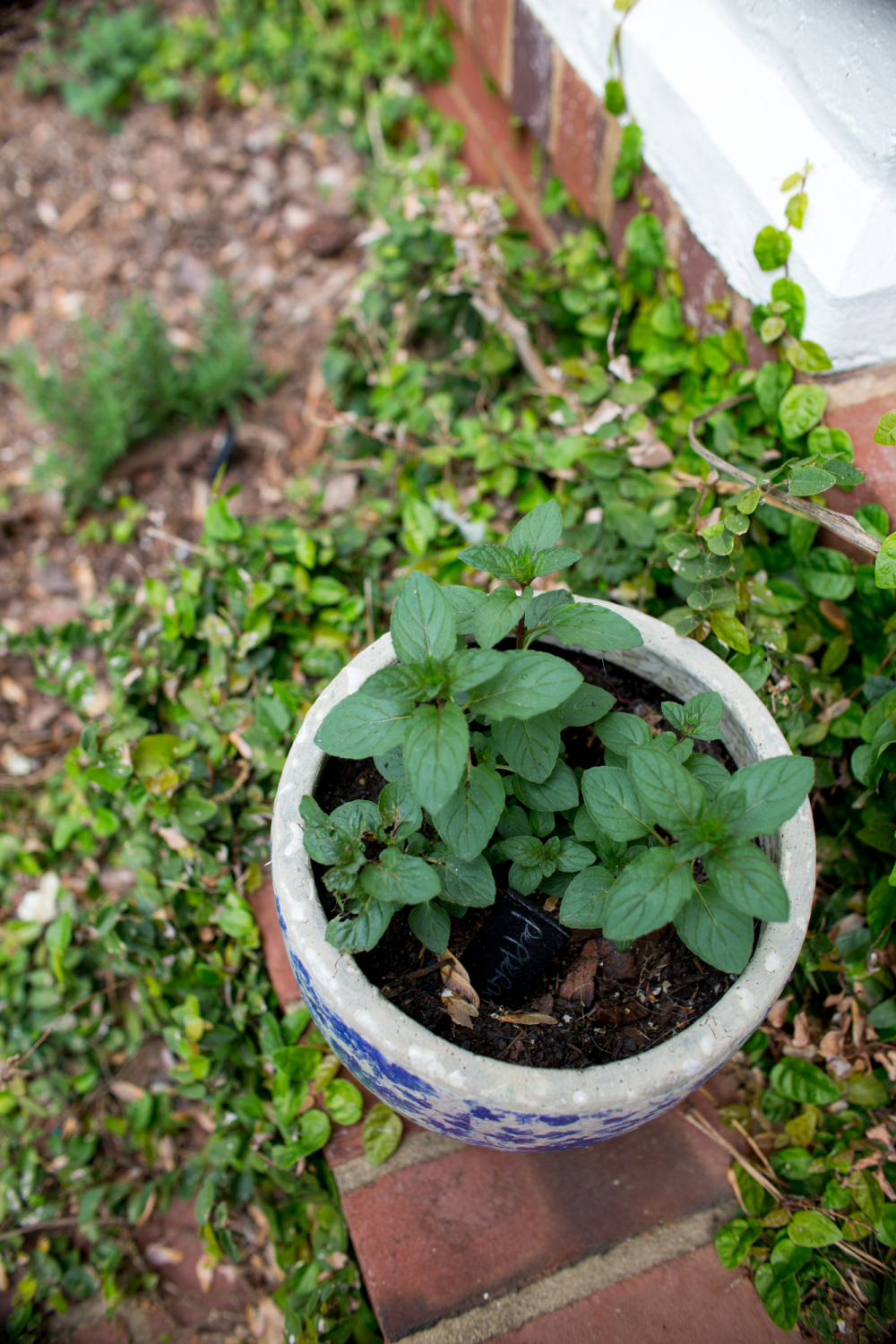 – checking on my herb garden everyday –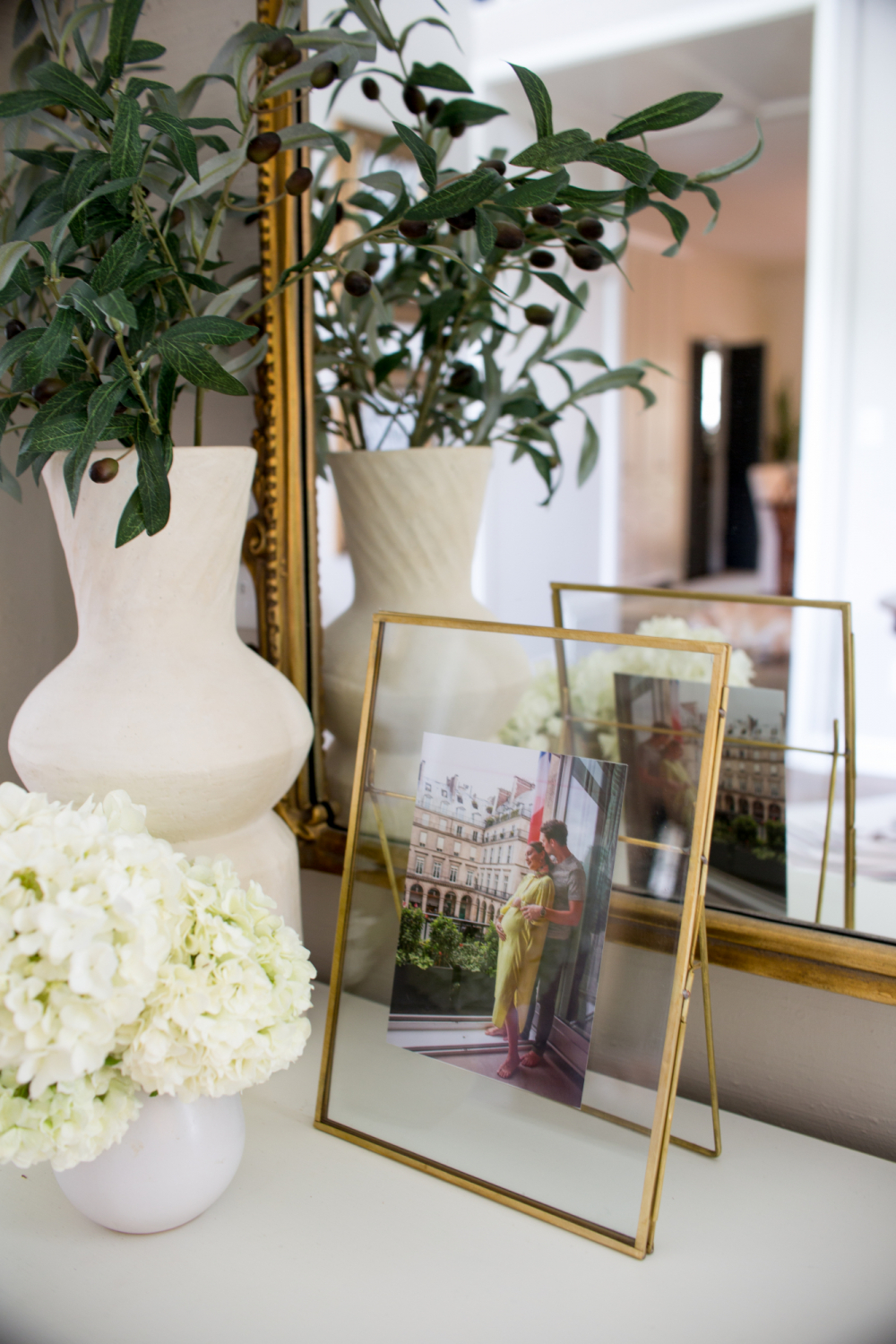 – purchasing this chic and simple photo frame –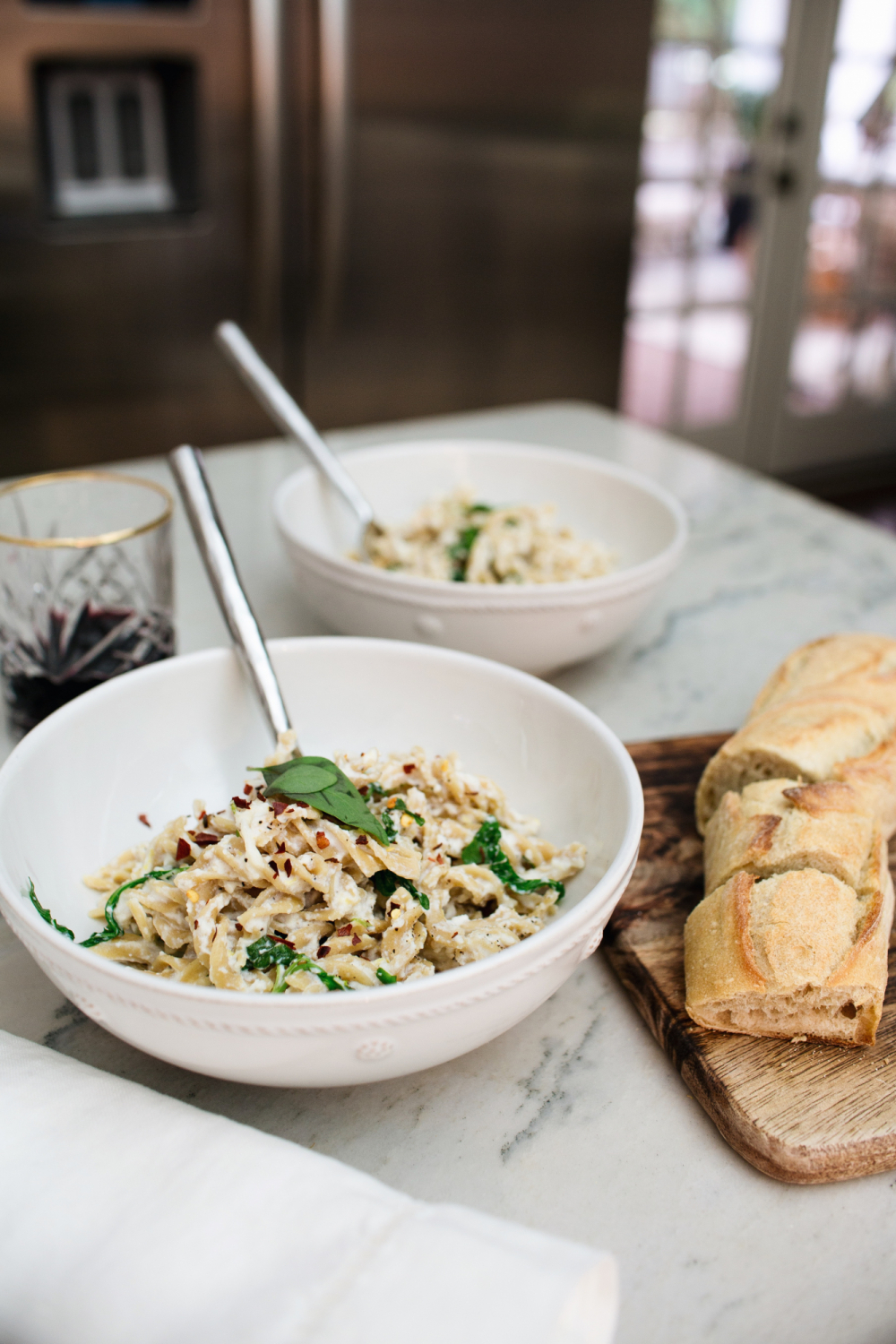 – a one pot pasta that was pretty good and limited dish washing (*important in these times, you feel me*) –
We meet again on another Friday.  This week the quarantine started to feel "normal," which I think always happens when any pattern continues long enough.  I am setting up zoom sessions with friends left and right and finally realizing that I better buckle in.
I'm sure so many of you also did not think this would go on as long as it's looking like it will.  So I am emerging from the joggers-every-day mentality and am back on the routine/focus on your health mindset.  Honestly, when else will you have no community obligations?  No travel plans or busy schedules?  No frivolous or unnecessary errands?  If you have multiple kids and are homeschooling – that is major and you're doing amazing.  Because you're doing your best and putting your kids before yourself.  And that's all you can do!
For the rest of us, there are really no excuses.  No reasons why you can't go on a walk in the neighborhood every day or do that 20 minute YouTube workout daily.  There's no reason I shouldn't emerge from my house in a month (if we're lucky!) feeling more like my pre-baby self.  I feel so close but not quite there, so I've made it a priority again.
Do I regret taking a week or two to lounge, watch an Ozark marathon and put on a face mask every night?  Nope.  Because it was glorious.  But I don't want to come out of this quarantine with a slew of bad habits I need to break (like wine every day – I love it, but do I need it?), so I'm trying to get back to my healthy(er) self.
A few big sales happening if you are interested…
Abercrombie | 50% off entire site + free shipping
Adidas | 40% off footwear with code ADIFAVS
Alice & Olivia | friends & family sale 30-75% off
Anthropologie | 40% off fresh air favorites, 30% off all tops and jewelry
ASOS | up to 15% off with code ASOSNEW15
Banana Republic | 50% off everything until 4/13
Crate & Barrel | 20% off wine and dine, up to 30% off dining and bedroom furniture, up to 20% off upholstery favorites
Express | 40-60% off everything
Forever21 | 25% off $75+ with code NEWDAY
Free People | sale pieces up to 50% off
Horchow | 30% off site wide
J.Crew | 50% off wear-now styles with code REFRESH
Levi's | 40% off side wide with code SILVER40
Nordstrom | 40% off dresses, jumpsuit and sandals
Old Navy | 30% off your purchase
Pottery Barn | up to 40% off everything
Ray Ban | up to 30% off all eyewear
Saks | friends and family sale up to 30% off
Shopbop | 15% off your purchase with code SCORE15
West Elm | 20% off furniture with code UPGRADE, 40% off rugs and 25% off everything else
What are your plans for the weekend?  I'd love to hear where your headspace is.  Thank you so much for reading and sharing – XO –