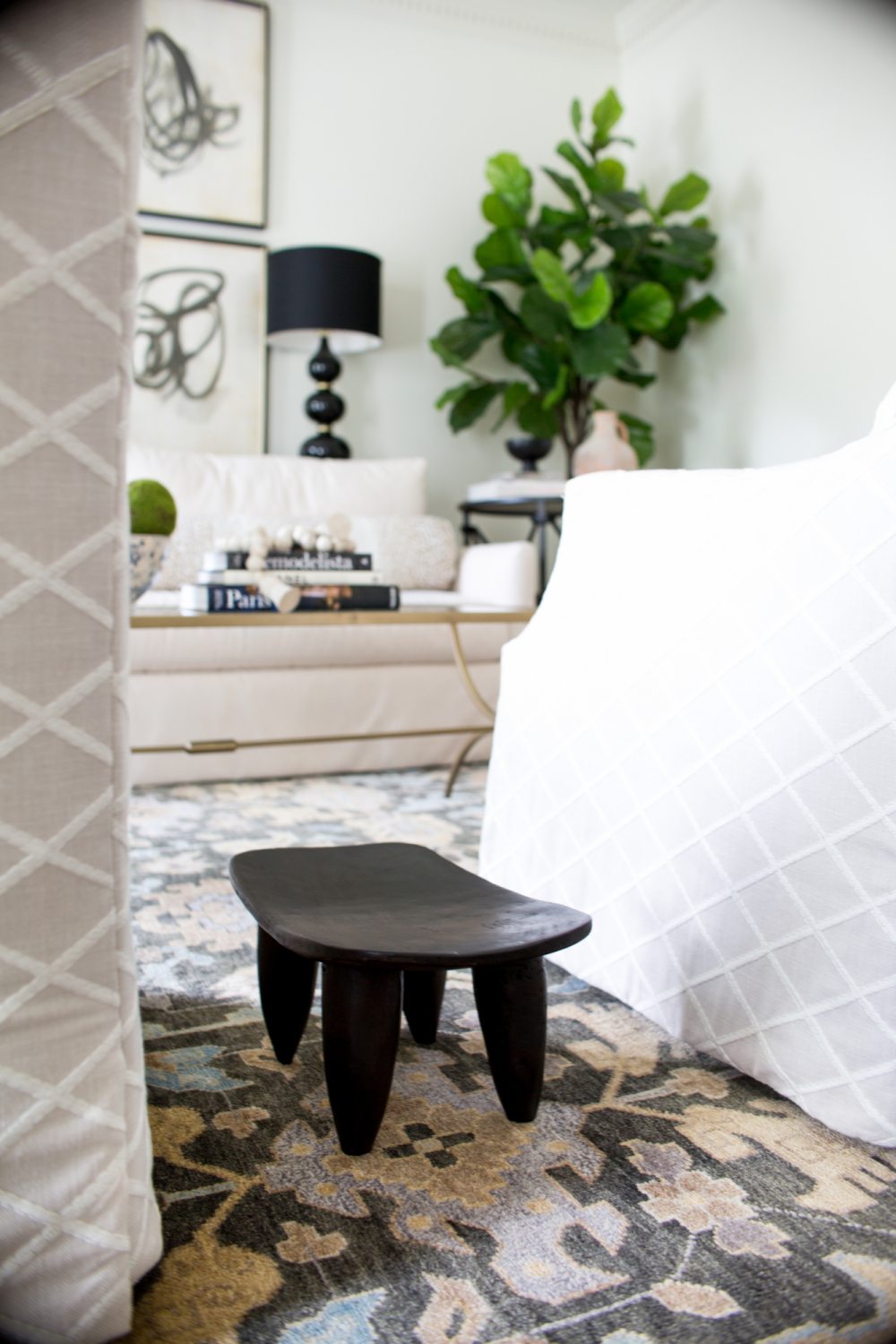 – a small African stool that I love, love, love (similar here) –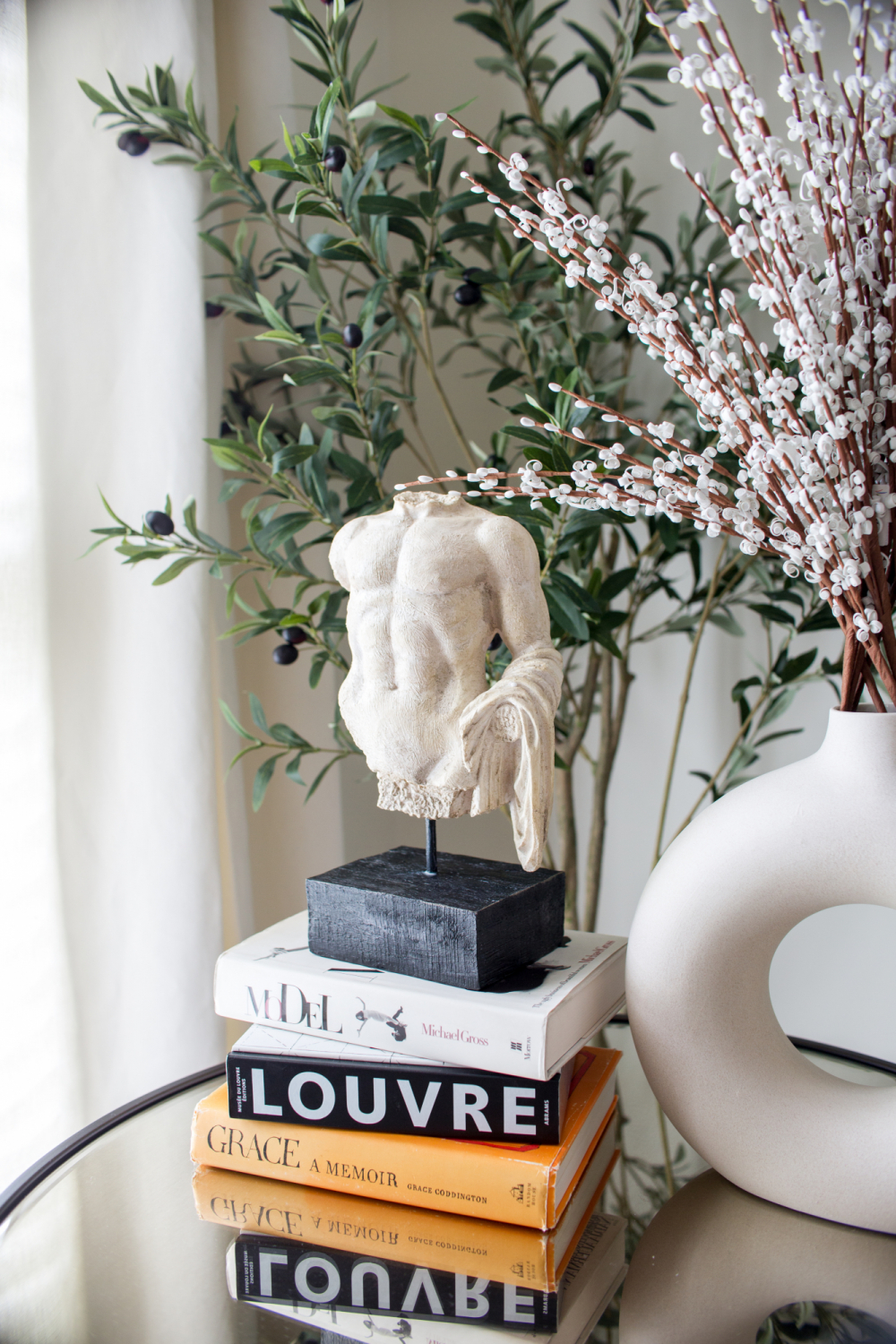 – a new bust that has a perfect home –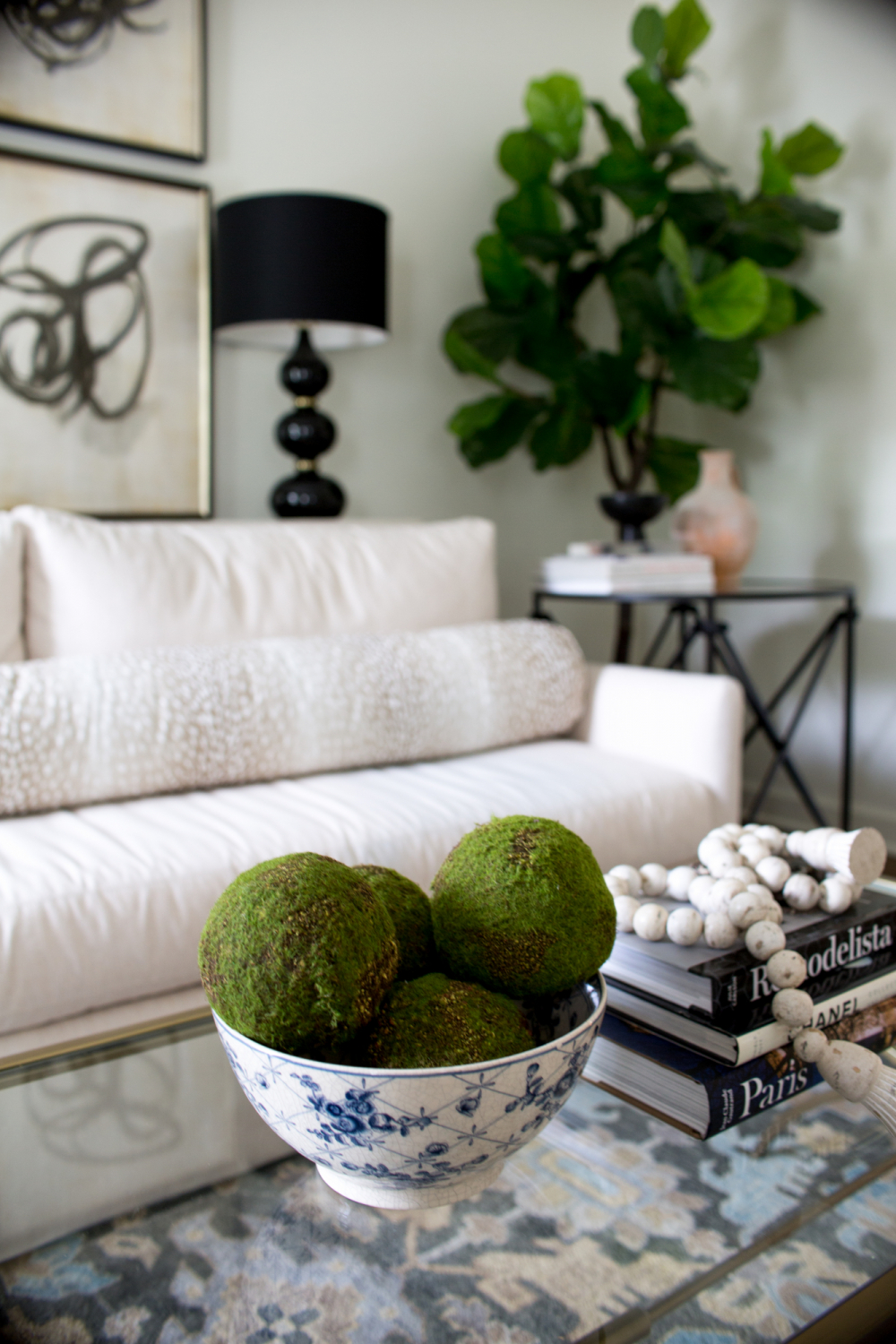 – moss balls I never knew I needed –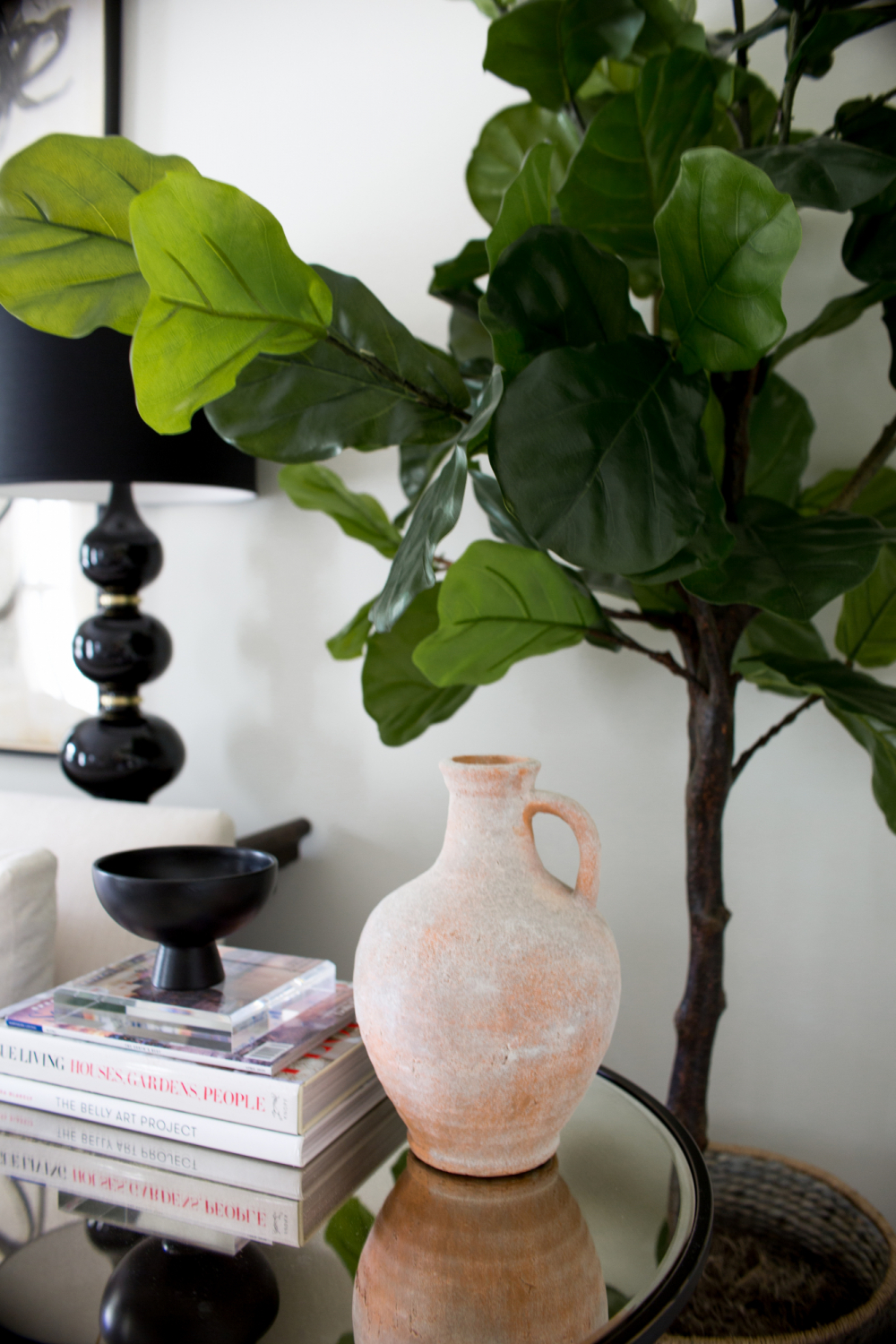 – and finding this olive jar (similar here and here) –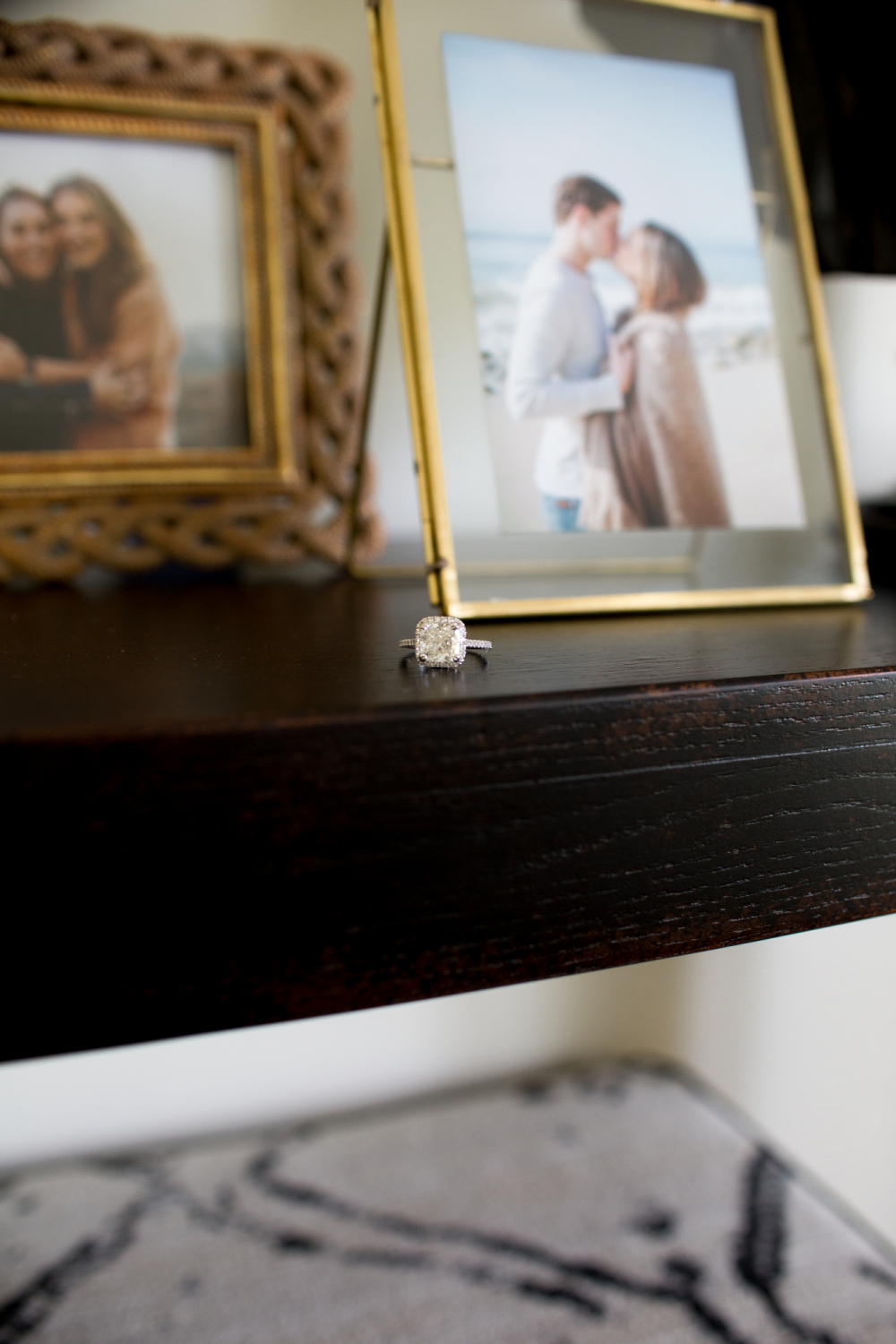 – getting my engagement ring back after repair –
It's the weekend!!  It means a little less right now as every day feels a little bit the same, but it still means less emails, less deadlines and a little more relaxation (hopefully)!
I am both surprised and proud that I did achieve my goal for this week (mentioned last Friday).  I feel like I was mindful and intentional of how I spent my time.  We made better choices this week than last.  I enjoyed the consistency and feel like I've "earned" some total decompress time this weekend.
There are plans on sharing a full blog post about this soon, but I wasn't able to wear my engagement ring for a year because the stone kept getting loose.  We chose to reset it last year and just got it back!  After not wearing it in what feels like so long, so it almost feels like I got engaged again which is definitely fun.
I started a new devotional and have been determined to set aside time each morning to be still.  If I can't find the time now, I know I never will.  So even just trying to make good habits is enough to give me a positive attitude for the day ahead.
A few things I'm loving:
30 Home Projects to Tackle This Weekend – love 18, 22, 27 and 30.
These earrings.
This ring stack that is so eye-catching.
Ina Garten's cheddar corn chowder that is so, so good.
This tee I bought in 3 colors.
The video I plan on watching whenever my "kit" comes in (say prayers).
A few big sales happening if you are interested…
Abercrombie | up to 60% off select styles
Adidas | 30% off sitewide with code SAVENOW
Alice & Olivia | friends & family sale 30-75% off
Anthropologie | 50% off sale items
Banana Republic | 40% off everything
CB2 | 40% off furniture and decor, 30% off upholstered furniture
Crate & Barrel | up to 25% off home office, up to 30% off rugs and curtains, 30% off vases and stems
Express | 40% off everything
Forever21 | 35% off your purchases of $85+ with code REFRESH30
Free People | sale pieces up to 50% off
GAP | up to 60% off everything
Horchow | 30% off sitewide
J.Crew | up to 60% off wear-now styles
Levi's | 40% off side wide with code SILVER40
Loft | 40% off with code SMILE
Nordstrom | up to 60% off spring sale
Old Navy | extra 10% off everything and 50% off shoes
Pottery Barn | up to 40% off everything
Ray Ban | up to 30% off all eyewear
Saks | up to 75% off everything
Shopbop | up to 40% off everything
West Elm | 20% off everything
Thank you so much for reading! Would love to hear if you're tackling anything this weekend.  XO –