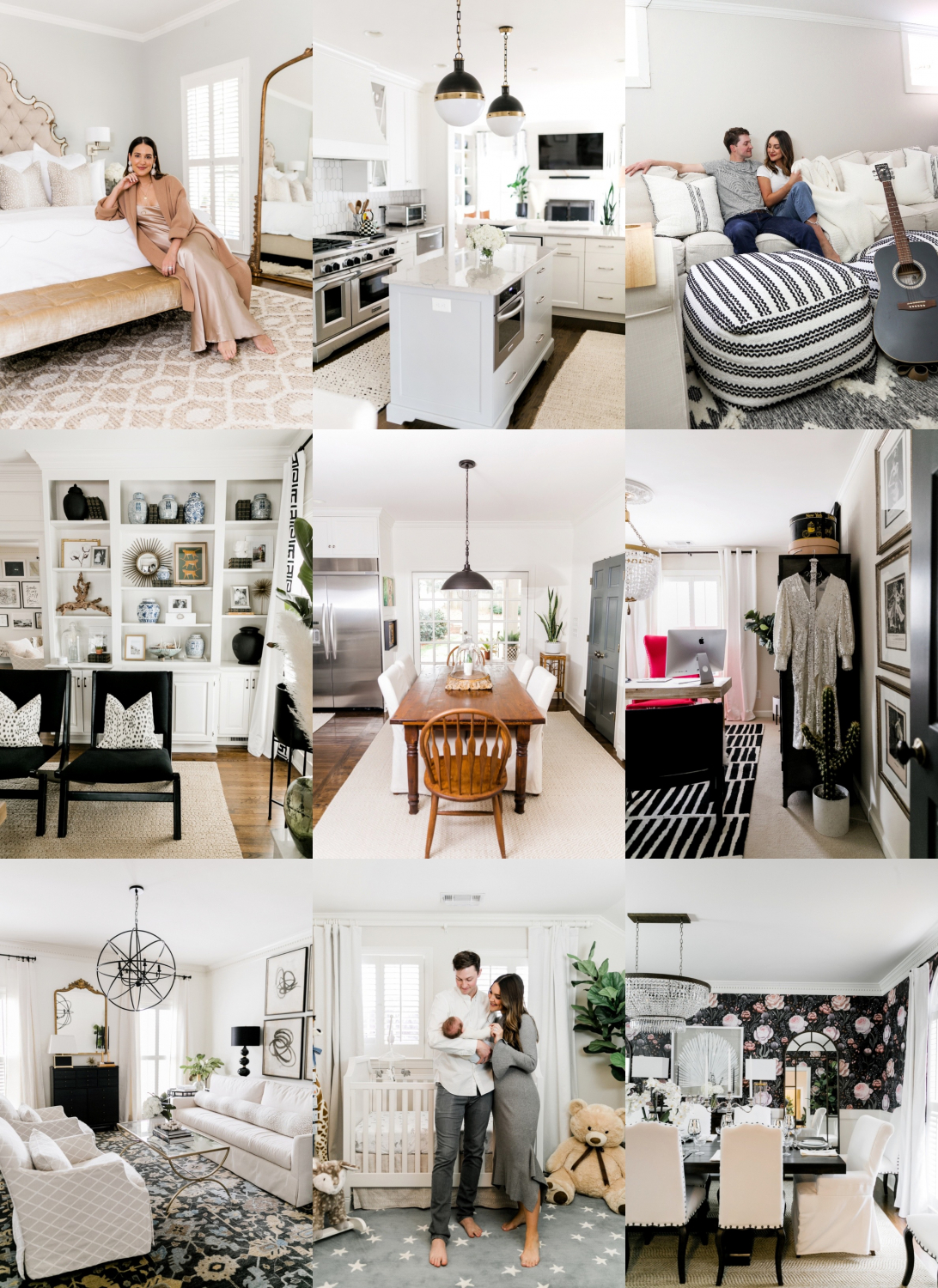 I get questions about the rugs in our home almost daily.  Even though they're all linked on this blog, I wanted to put them in one blog post that would be easily searchable for those with questions!
Many of the rugs in our home are from Annie Selke, and I love them.  Each photo has the dedicated blog post with room details linked underneath, but before we go there I wanted to share my though process behind selecting rugs.
With rugs, I think the biggest points to consider are size, color, pattern vs. solid and texture/clean-ability.
SIZE | In my personal opinion, the bigger the rug in your space the better.  Ideally, all seating should be on the rug.  It makes the room feel bigger and look more luxe.  This article makes some great points on this.
Take a measuring tape to the floor and tape it off to give yourself an idea of what will work best.  Rugs can be expensive and heavy, so you want to get it right the first time!
COLOR | We have a yellow lab.  So I know with rugs, it's usually best to try to match her hair color if the rug is going in a room she is frequently in.  The article linked above says, "If you already have a lot of color and pattern going on in your space, you might want to stick with a single-color rug, either a neutral or a shade which complements your existing furnishings. If you want a patterned rug with many shades, it's generally easier to choose it first, and add in furniture and accessories that coordinate afterwards."  I think that is spot on!
PATTERN VS. SOLID | I usually lean toward lighter, more solid rugs.  It makes the room feel brighter and airy.  I still do love a lighter rug (especially because it matches yellow lab hair), but I took a risk with a few of the rugs in this home.  Some different colors and moodier tone can really change the vibe of a space, and for those rooms I'm glad I chose something other than my "usual."
TEXTURE | In the past, I've always had jute and sisal rugs.  One pet stain after the next… they can be almost impossible to maintain.  Typical pet cleaners (my favorites this one, this one and this one) don't work effectively.  I tried the baking soda and vacuum trick… moisture and sisal are ultimately just not friends.
When we invested in Annie Selke rugs, I knew I would need rugs that would be easy to clean.  Lula threw up on maybe every rug downstairs, we have a small child… let's be honest.  Read the material details of any rug you choose to make sure it will work with your day-to-day life!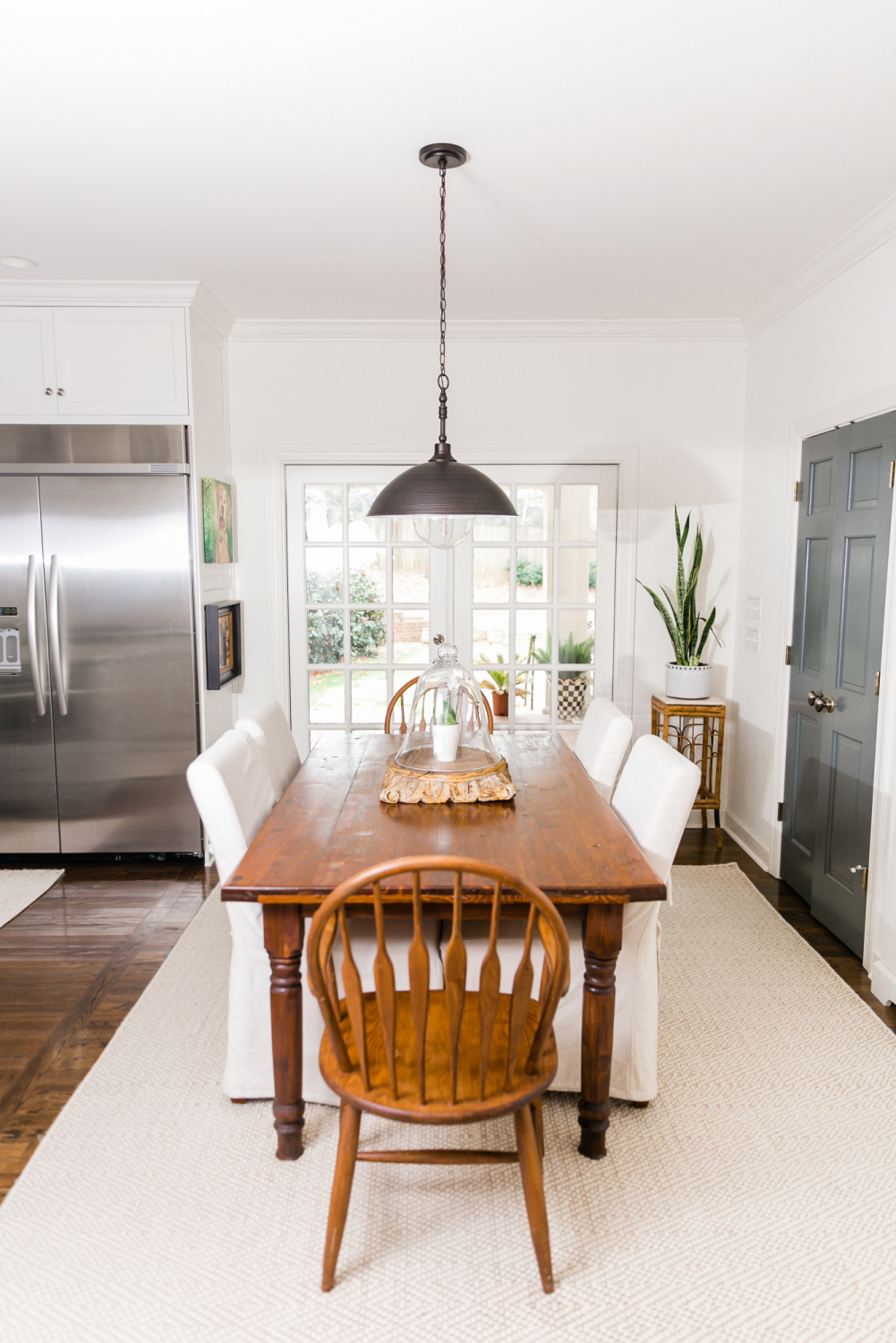 rug – easy to clean and is also reversible! | room details here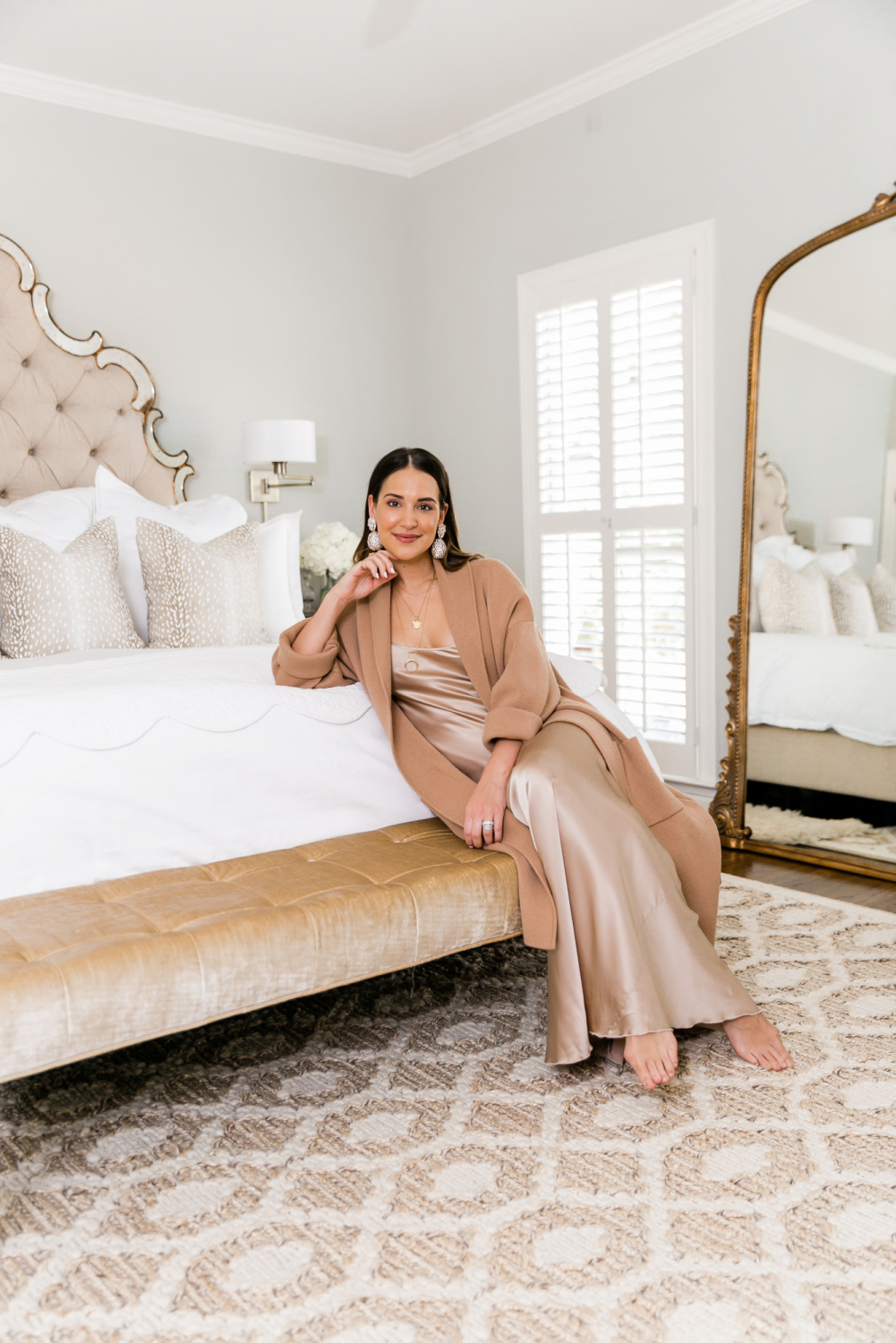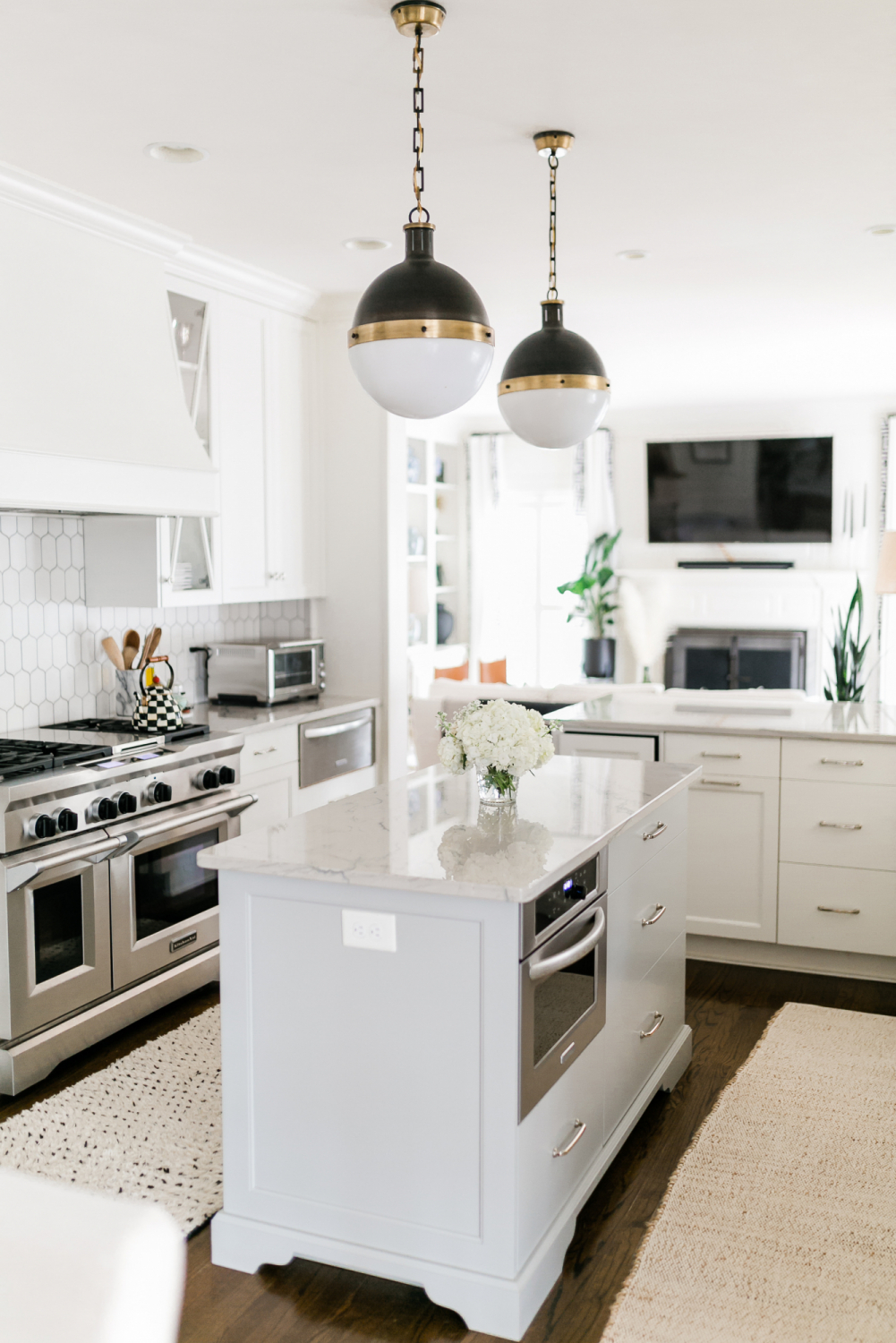 spotted runner | ivory runner | room details here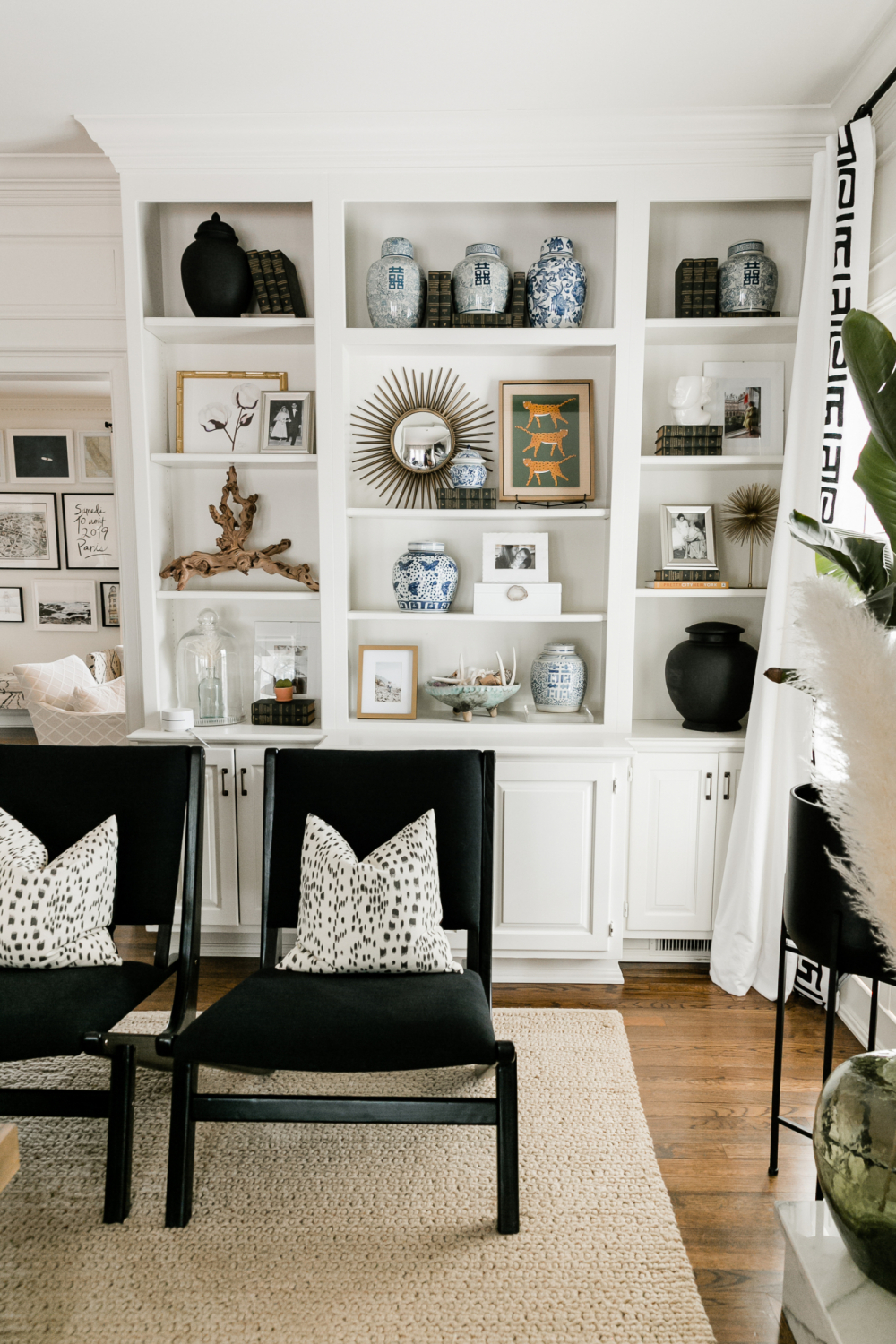 rug – looks like jute but is actually scrubbable, hose-able and pet friendly.  Even durable enough for a patio! | room details here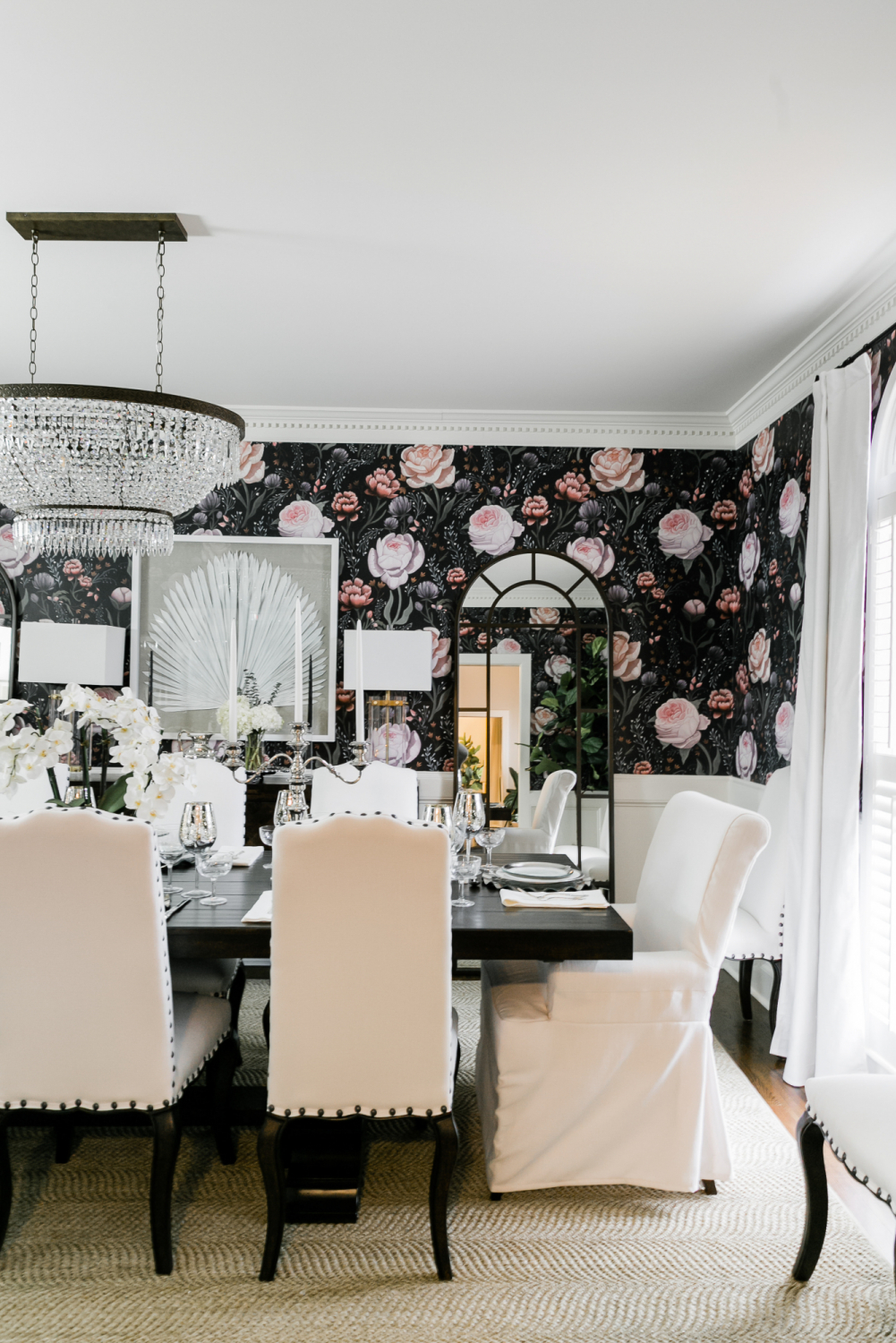 rug – the only sisal and has a Bailey throw up stain and a glue stain from our wallpaper applier… | room details here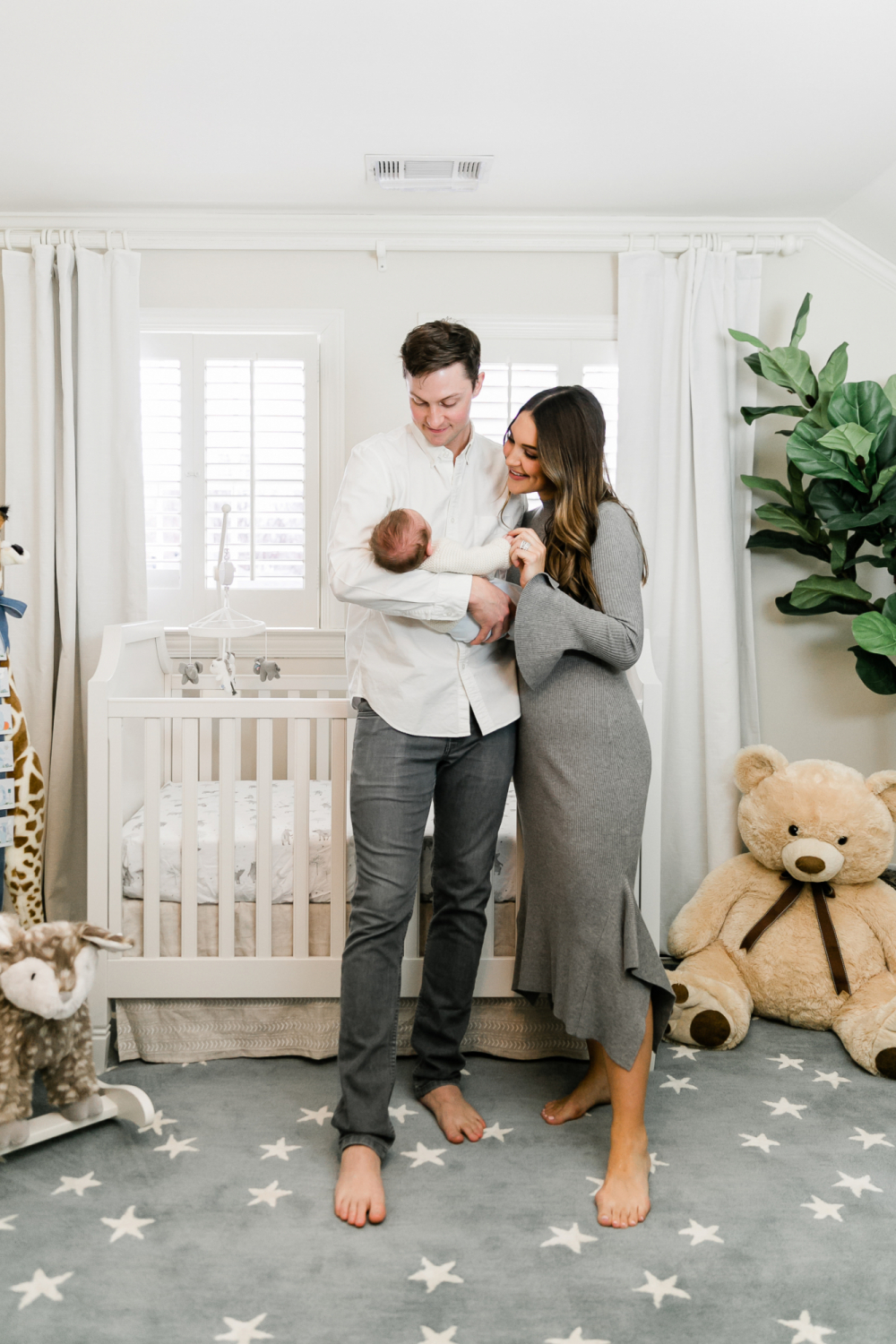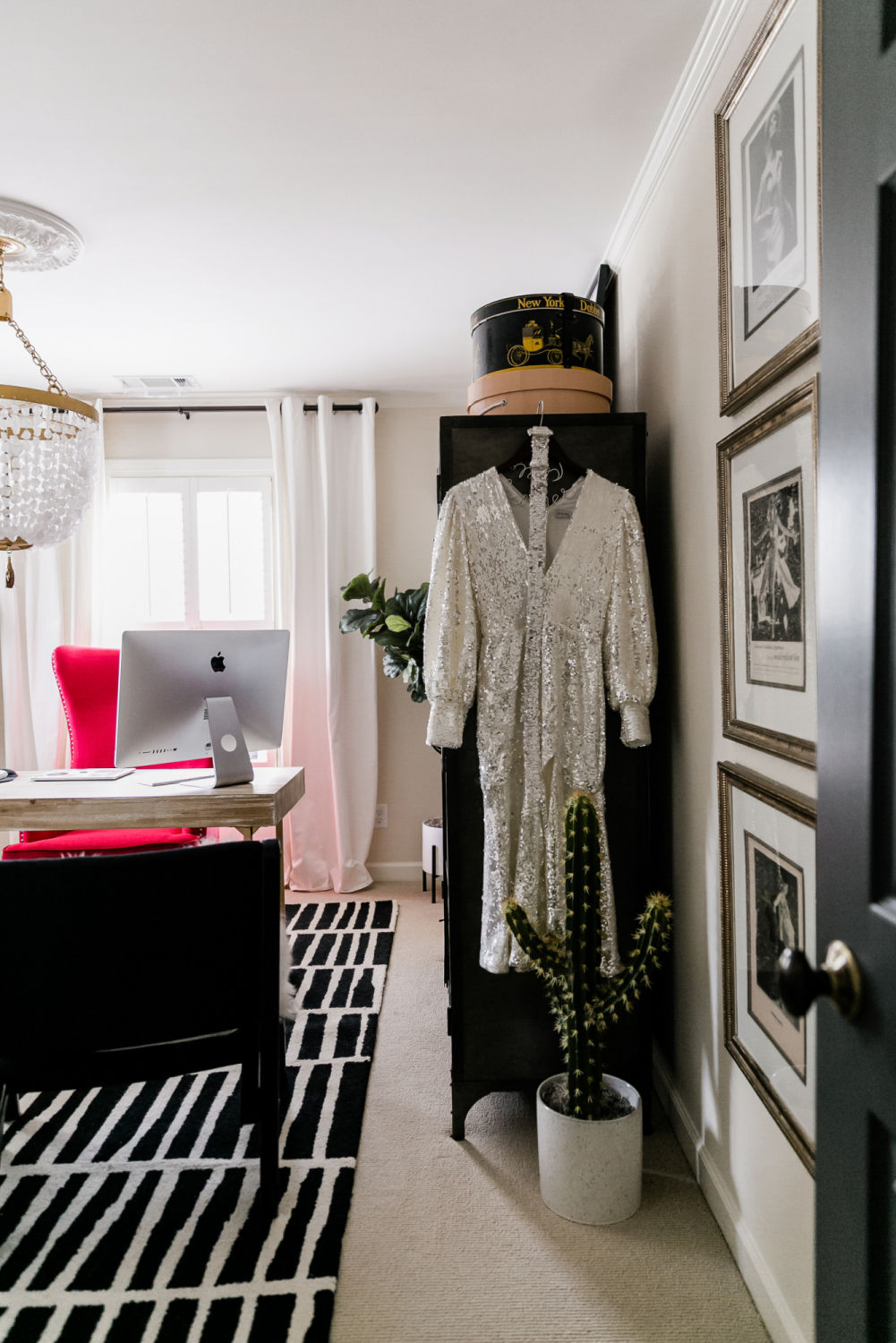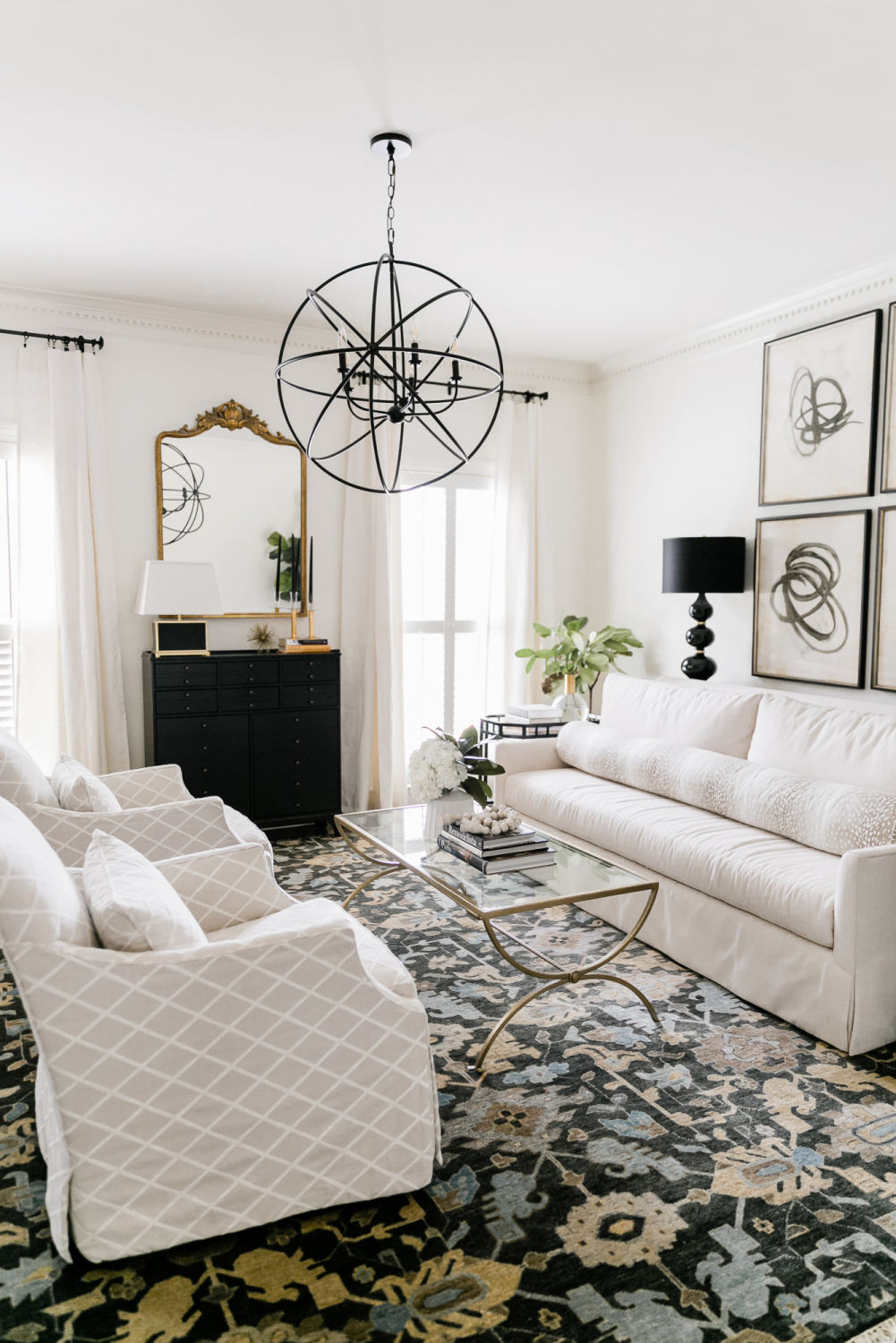 rug – no longer available, similar style here | room details here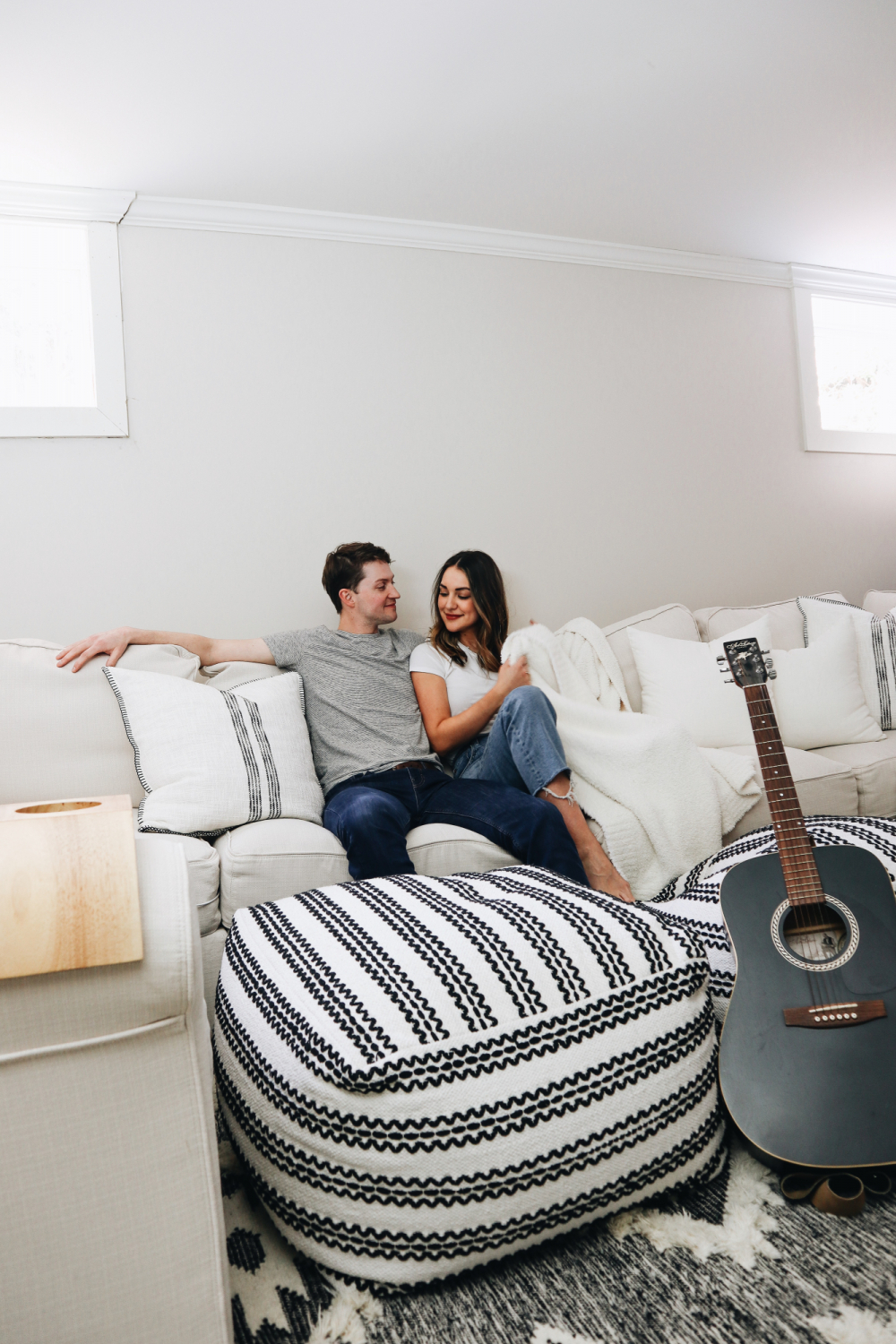 Do you have strategies when choosing rugs?  I know it's so hard because it feels like such a commitment!  BUT, don't be afraid to take some risks.  In my experience I've been so pleasantly surprised with the outcome when I'm willing to take a chance.
Thank you so much for reading and you can find more home content in the "home" category of this site. XO –