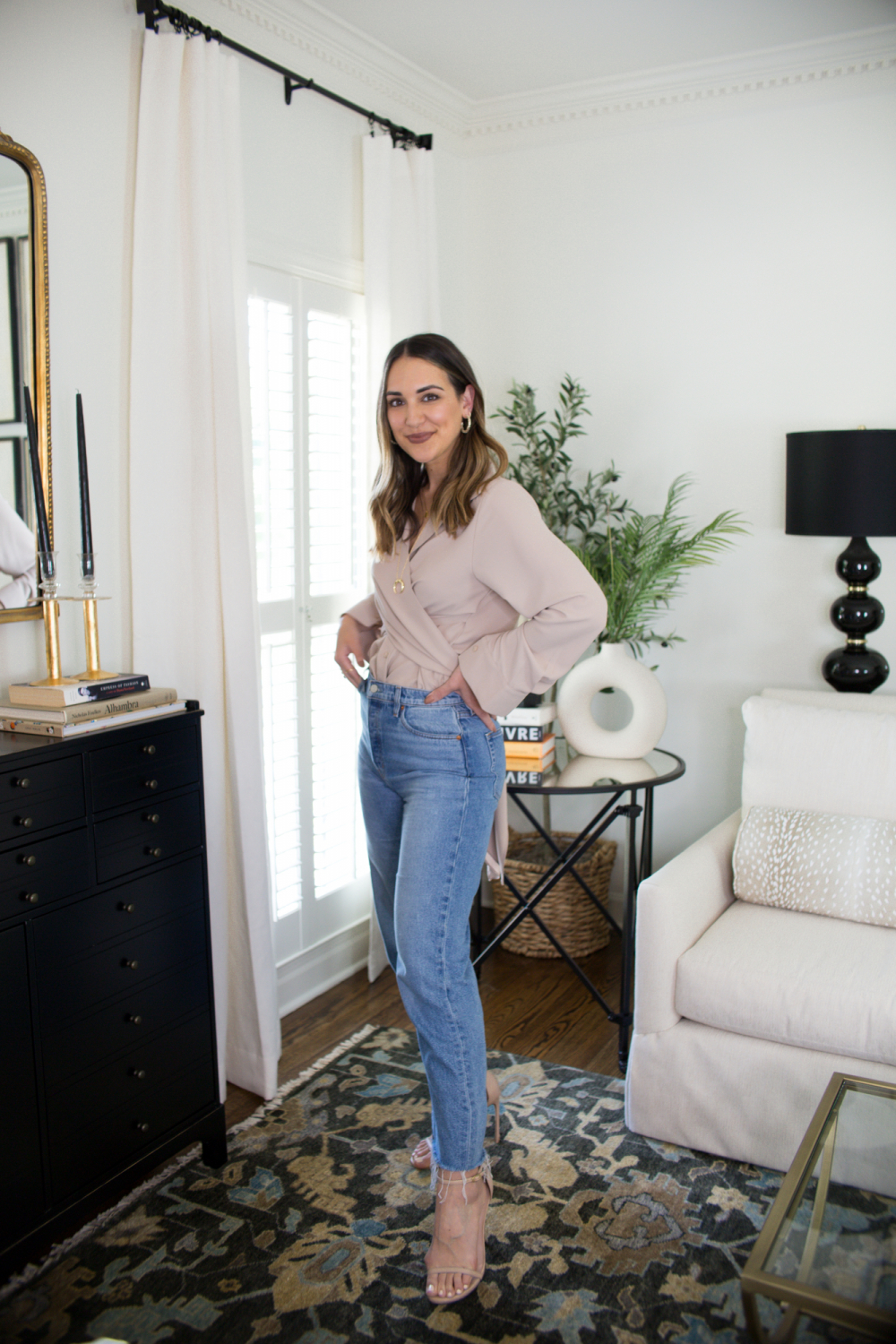 Mother's Day is May 10th, and being quarantined at home – this is the year to get ahead of the gifting.  A foolproof gift for the ladies for me is always jewelry.  I don't know about y'all, but I'm always wearing jewelry.  I keep my earrings in and necklaces on when I sleep, when I shower, when I exercise.  I wear a bracelet tht also never comes off… so even in quarantine, my jewelry is still on, honey!
SO, today we are going to talk some of my favorite jewelry brands to wear and gift –
If you're looking to splurge, Monica Vinader and Michele are beautiful and timeless – both available at Nordstrom.  I love Monica Vinader's bracelets, and I have my eye on these earrings.  So pretty, and one of the best price points for quality diamonds out there.  I've worn this Michele watch for at least five years and have multiple watch bands.  It is honestly gorgeous.  I love the larger watch face, and this one is so interesting and unique – I love it.
For less of a splurge, Kendra Scott, BaubleBar and Gorjana are some of my most worn pieces.  I am linking the pieces of theirs I'm wearing at the bottom of this post.  They are a little more trendy but still have pieces appropriate for any age, and I've had some of their pieces for years and years.  They are fab!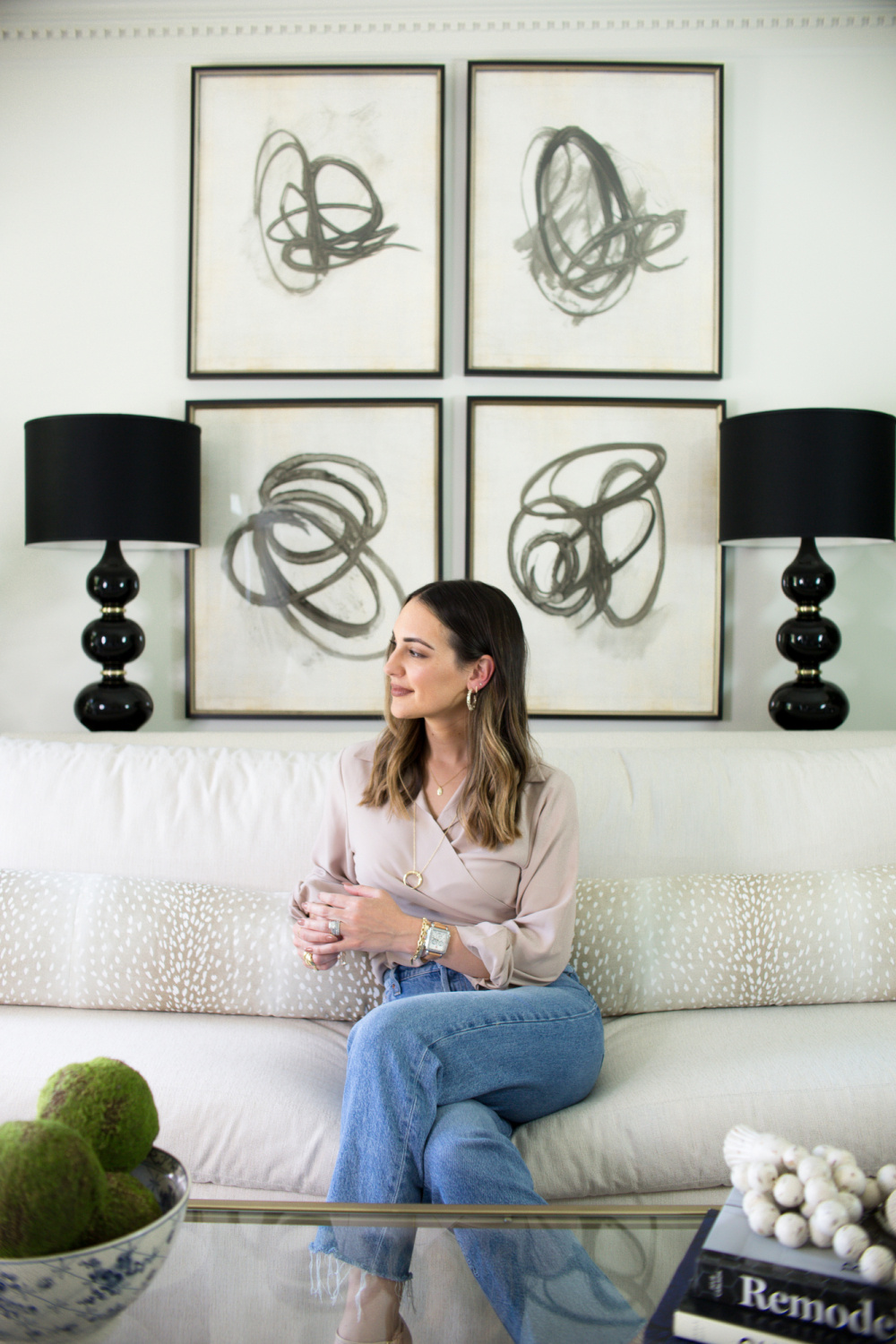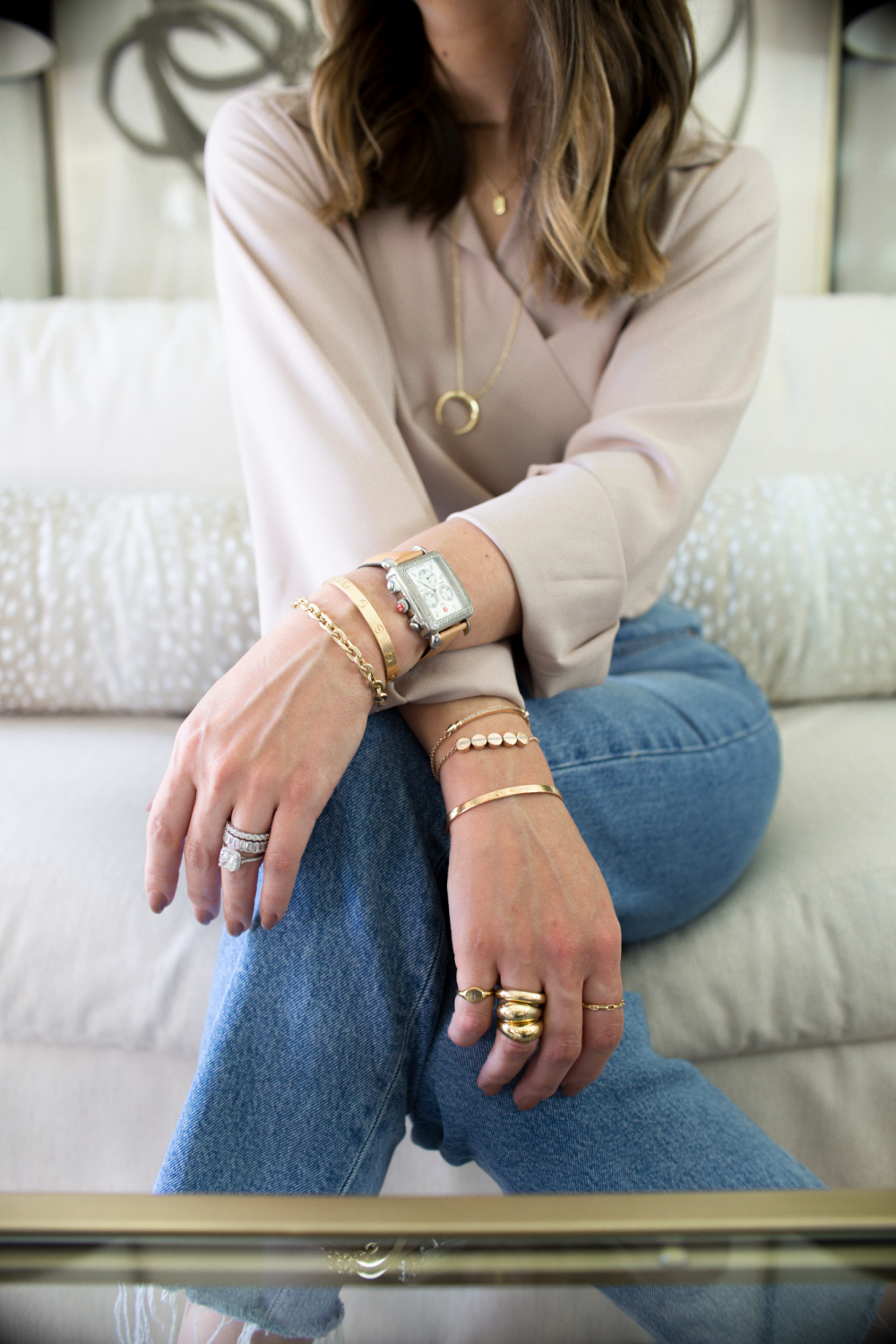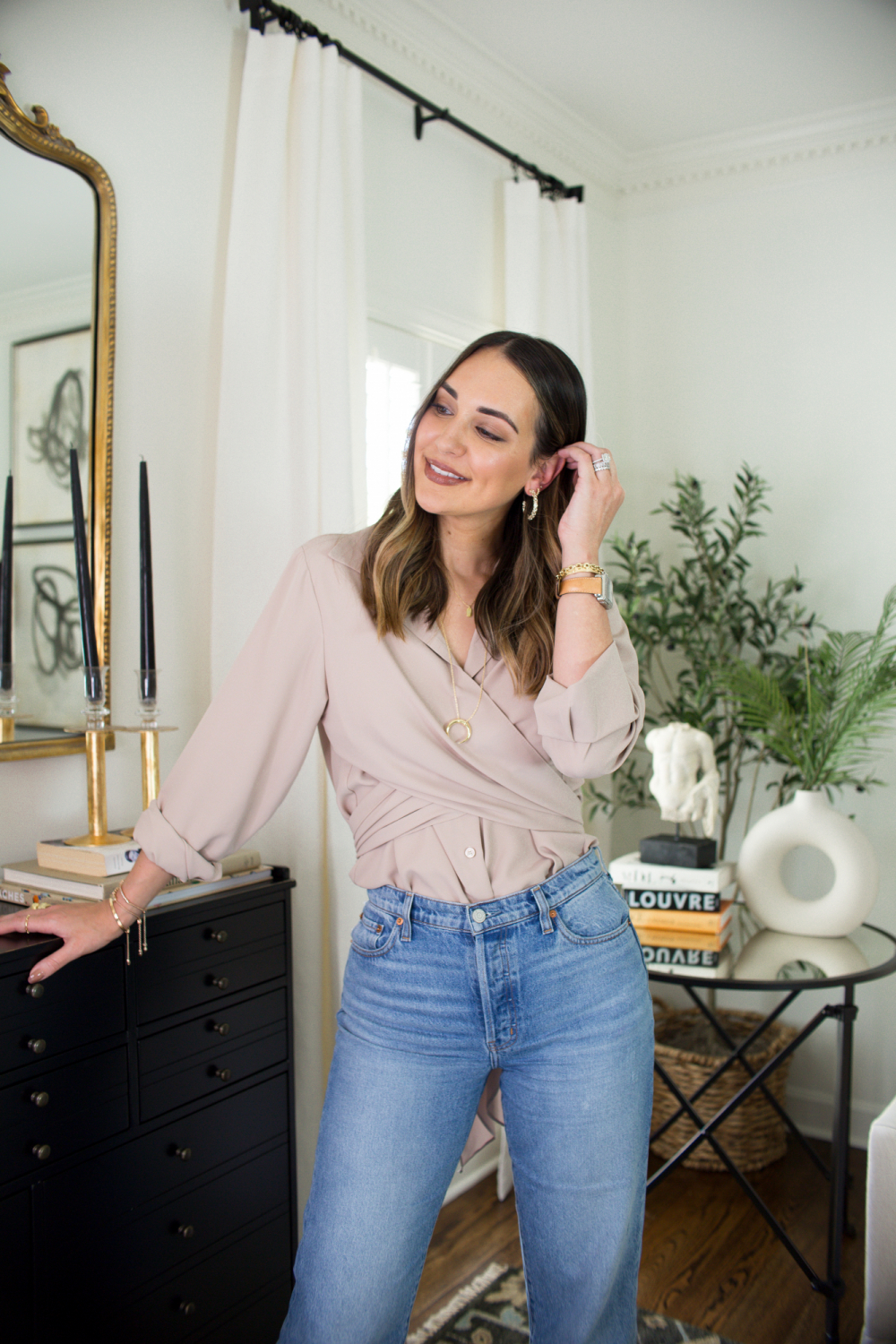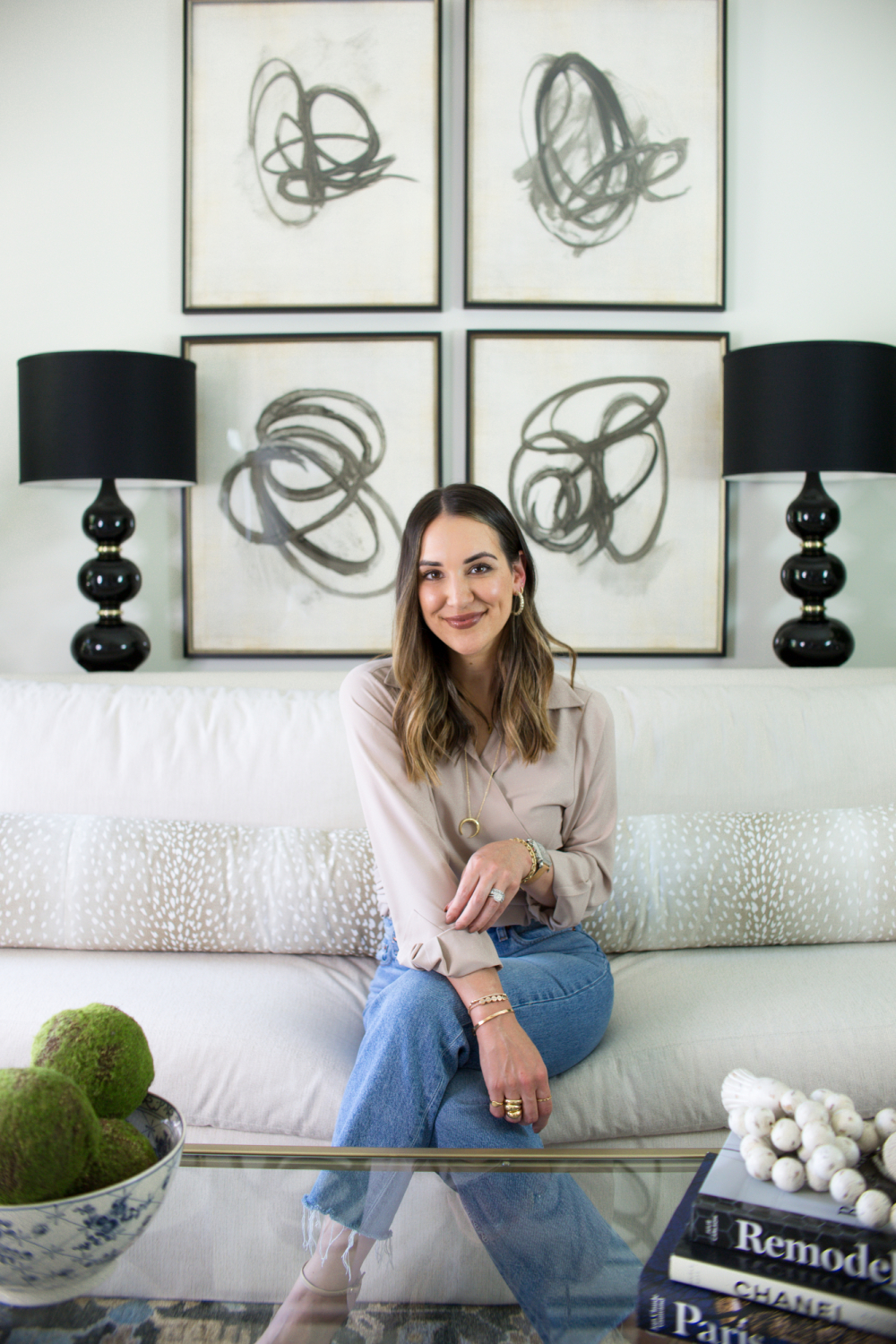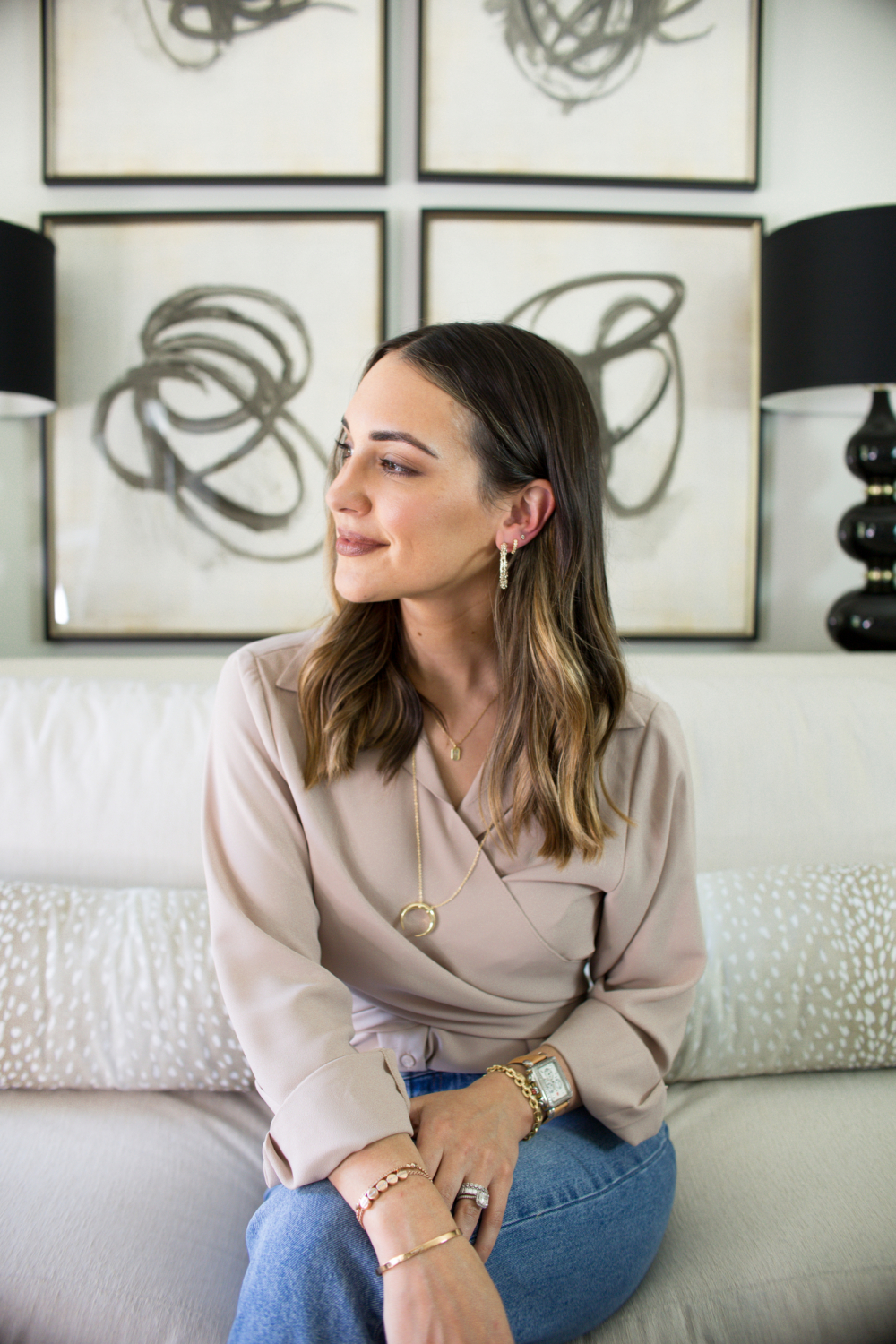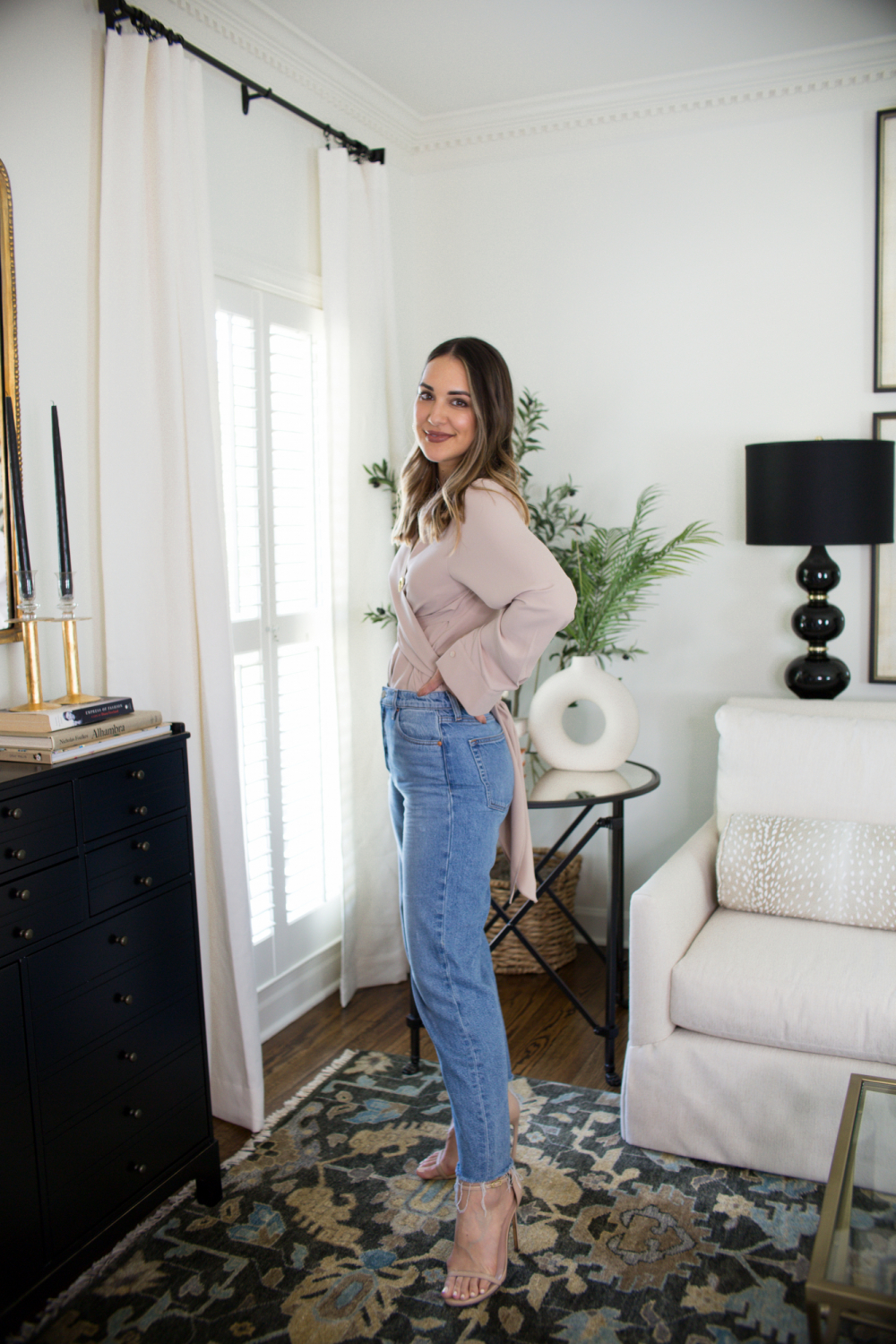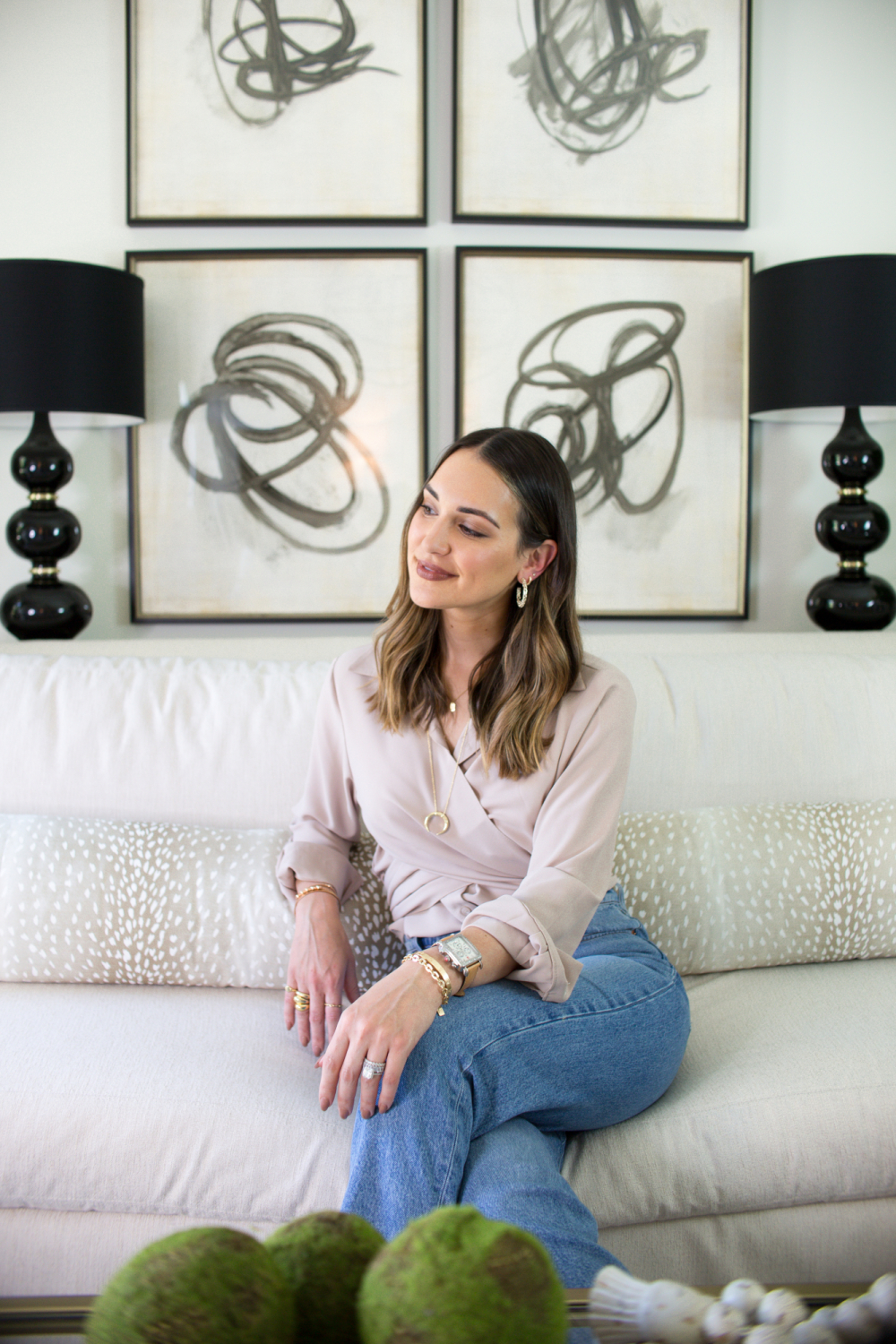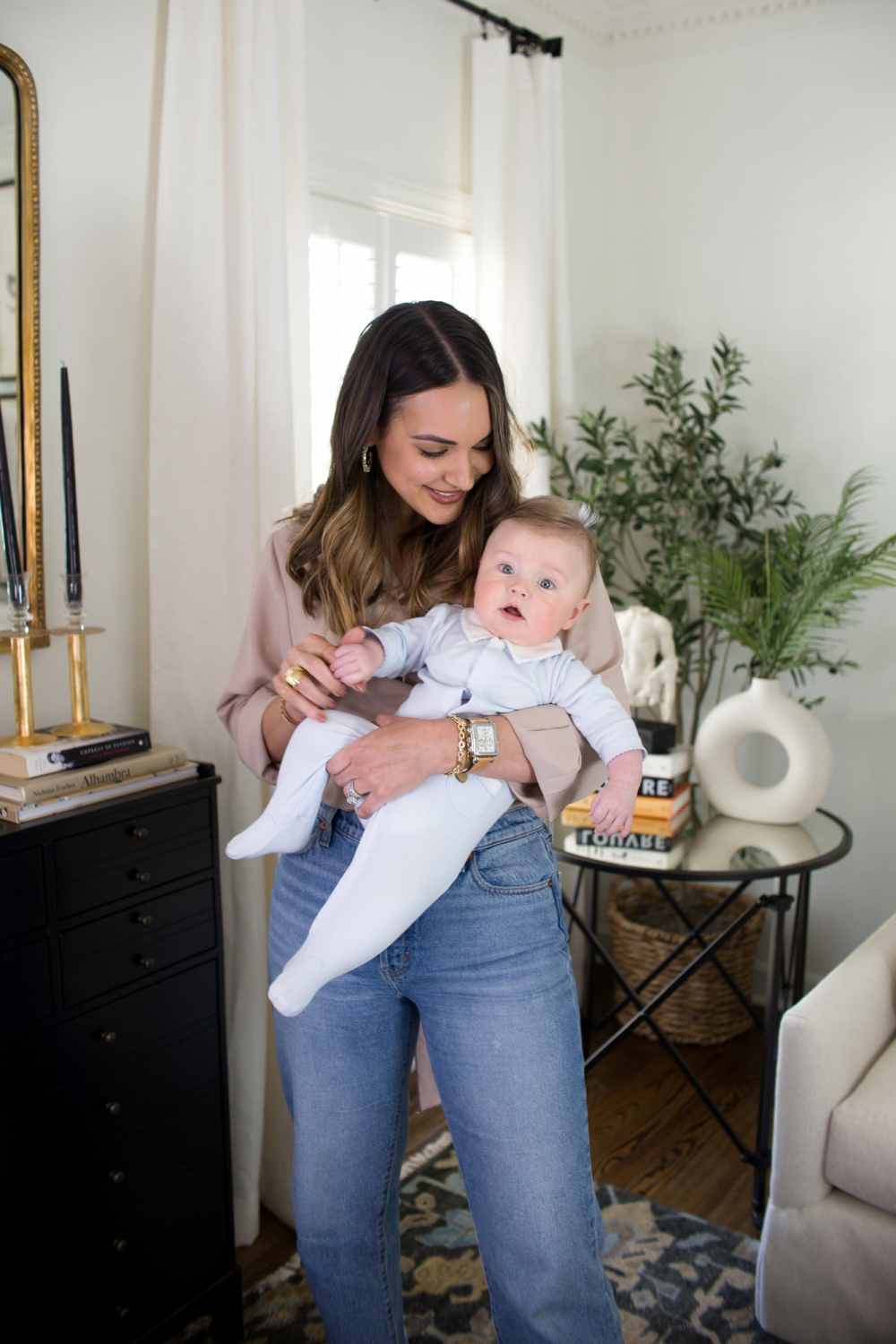 photos by Christian Barnes
hoop earrings | necklace | friendship bracelet 1, 2, 3  | watch, this one is 25% off | denim | similar blouse here (60% off) and love this one | similar heels and love these | room details here
Have you thought about what you might want to give your mom for Mother's Day?  Will you be able to drop something at her doorstep or will you be mailing something?  I'd love to hear.
Thanks so much for reading – XO –
brought to you by Nordstrom