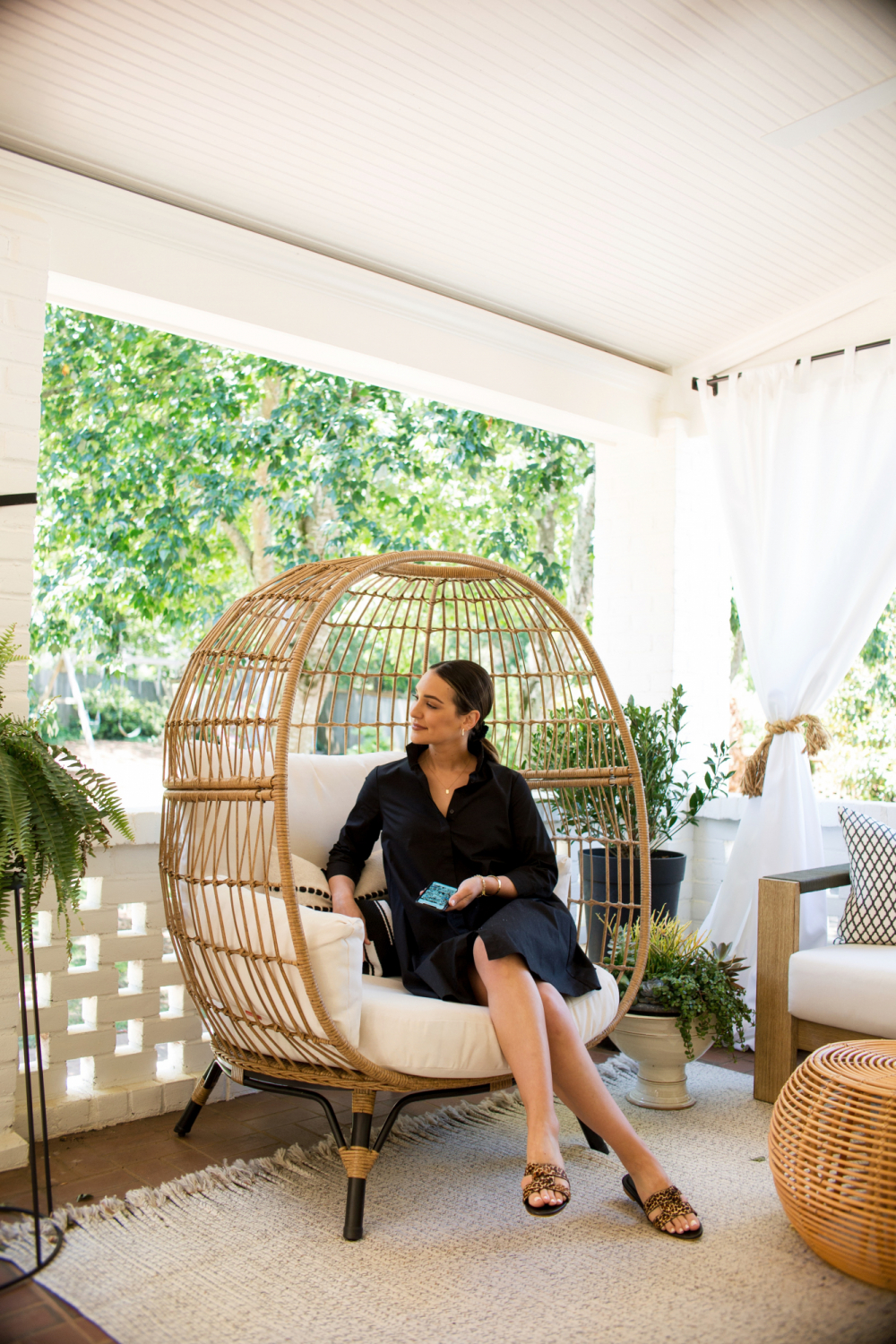 Recently I felt like every time I picked up my phone or opened an app, I was annoyed.  It wasn't making me feel happier or better… it was making me feel unmotivated and bleh.
I polled you guys on Instagram and over 90% of you said you were feeling the same way.  I think there are a few flags to take note of when you see them coming.  Signs that it might be time to put your phone down for the day.
You feel anxious when you're not scrolling.
You're checking Instagram without even thinking about it.
Every photo or video you see makes you feel annoyed, unmotivated or upset.
You're making excuses to check it.
You're disengaging with your own life to check on the lives of others.
I'm in a slightly unusual position because social media – engaging with it, posting photos and videos, setting aside at least an hour every day to attempt to answer a portion of the direct messages I receive – it's all a part of my job.  It can be a delicate dance to create appropriate and healthy boundaries while still fulfilling my responsibilities.
But it is so important.  It is incredibly important to me that my child sees my eyes locked on his.  That my partner knows I'm giving him my undivided attention.  We put phones away during mealtimes, but it's the scrolling.  The endless scrolling that is distracting us from enjoying what's beyond our phones!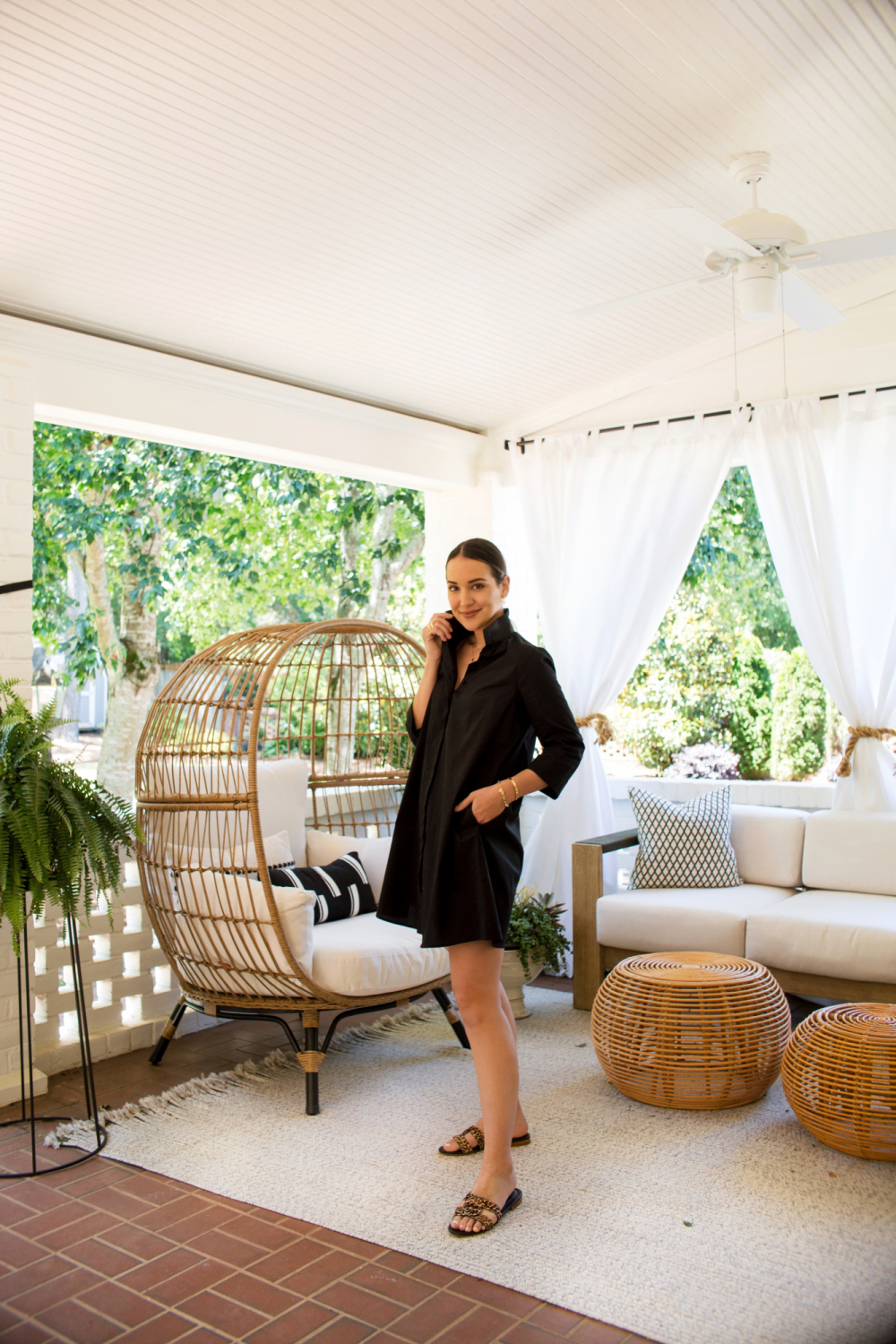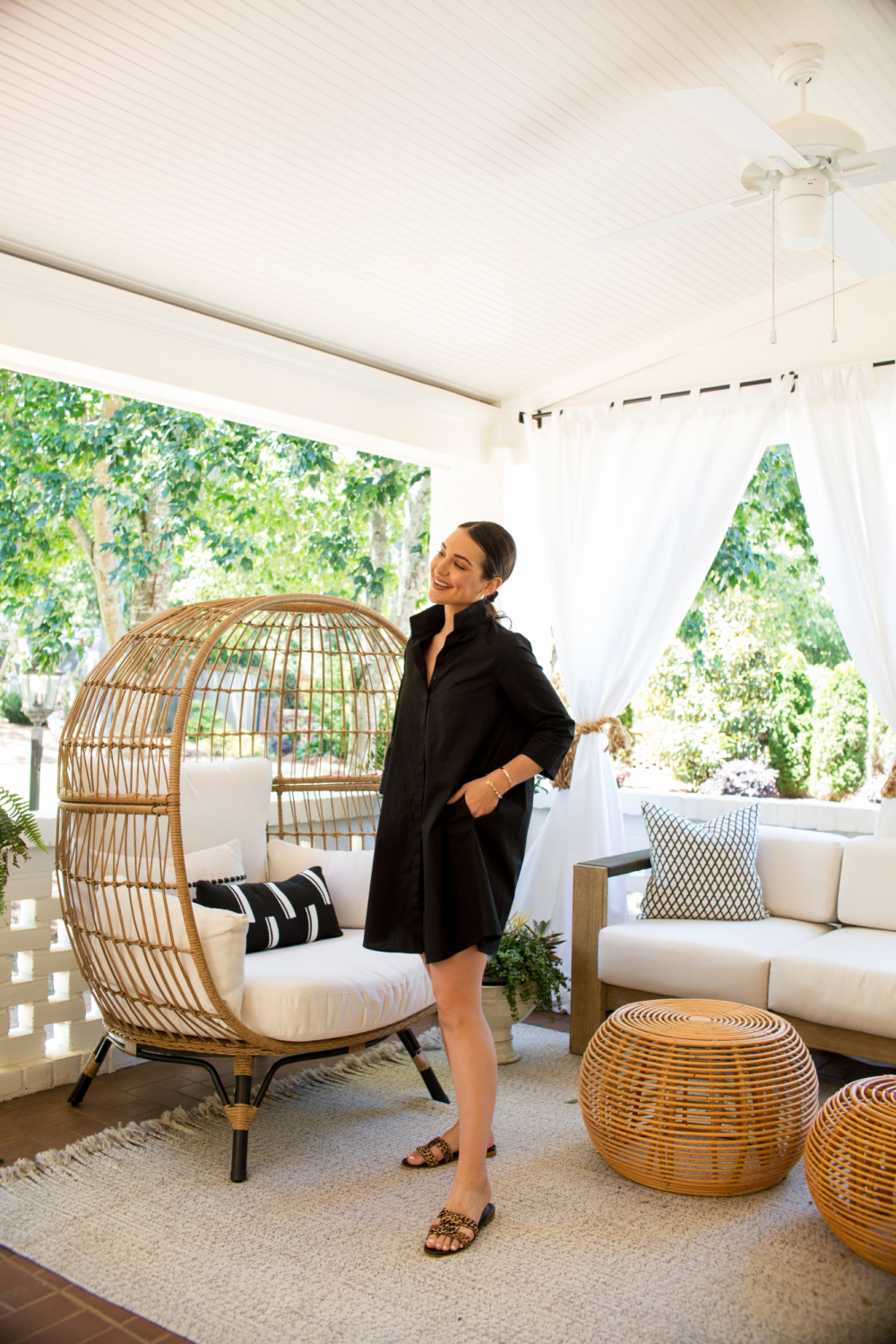 dress, love the sleeveless version too | sandals | rug | egg chair, similar look for less here | ottoman | black & white throw pillow, and similar ones here, also love these | sofa | curtains
So now when we notice some of these signs in ourselves, we'll schedule a "scroll-free day."  It can be a little challenging to schedule a complete social media or technology-free day, but we will set some boundaries on weekends.  Taking a break from your phone shouldn't be stressful but refreshing.
Some of the boundaries we will set…
No scrolling.  You can use your phone to look up something (recipe details, what time does ___ open or close, etc.), but use your phone with purpose.  Not for endless scrolling!
Leave your phone behind.  Go outside without your phone.  Take a walk without it.  Leave it behind where you can't mindlessly grab it and you have to connect with what's right in front of you.
Give it a try.  I think you'll find your scroll-free days might be some of your best.
And if you have some tips or tricks for taking social media breaks, I'd love to hear!  Thanks so much for reading and sharing – XO –