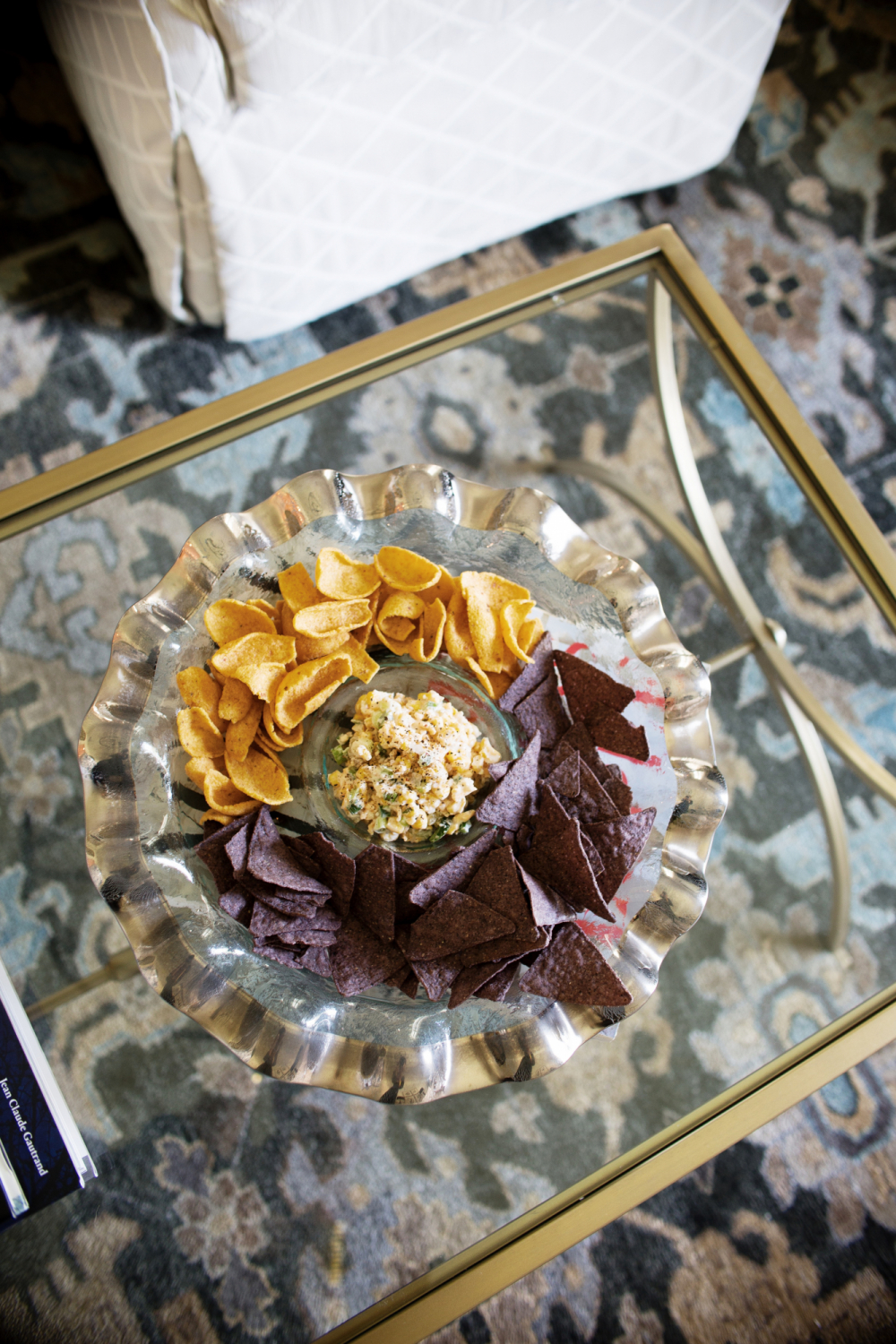 Last week I shared that I wanted to share a few summer dips with you, and this corn dip is one of them!  It's super easy, makes a big batch and is great for a summer bbq or on the side of a salad, etc.  I made it before having our in-laws in town for a long weekend, and we were able to eat on it for snacks here and there throughout the weekend!
Ingredients:
3 cans of corn (even better if it's Mexicorn)
1 (7 oz) can of chopped green chiles
1 (6 oz) can jarred jalepenõs (drained and use excess liquid to taste)
1/2 cup green onion
1 cup mayo
1 cup Greek yogurt or sour cream
1 tsp pepper
1 tsp salt
1/2 tsp garlic powder
16 oz sharp cheddar cheese
serve with: corn or tortilla chips
Directions:
Combine all ingredients.  Allow to chill in the refrigerator for a few hours before serving with corn or tortilla chips.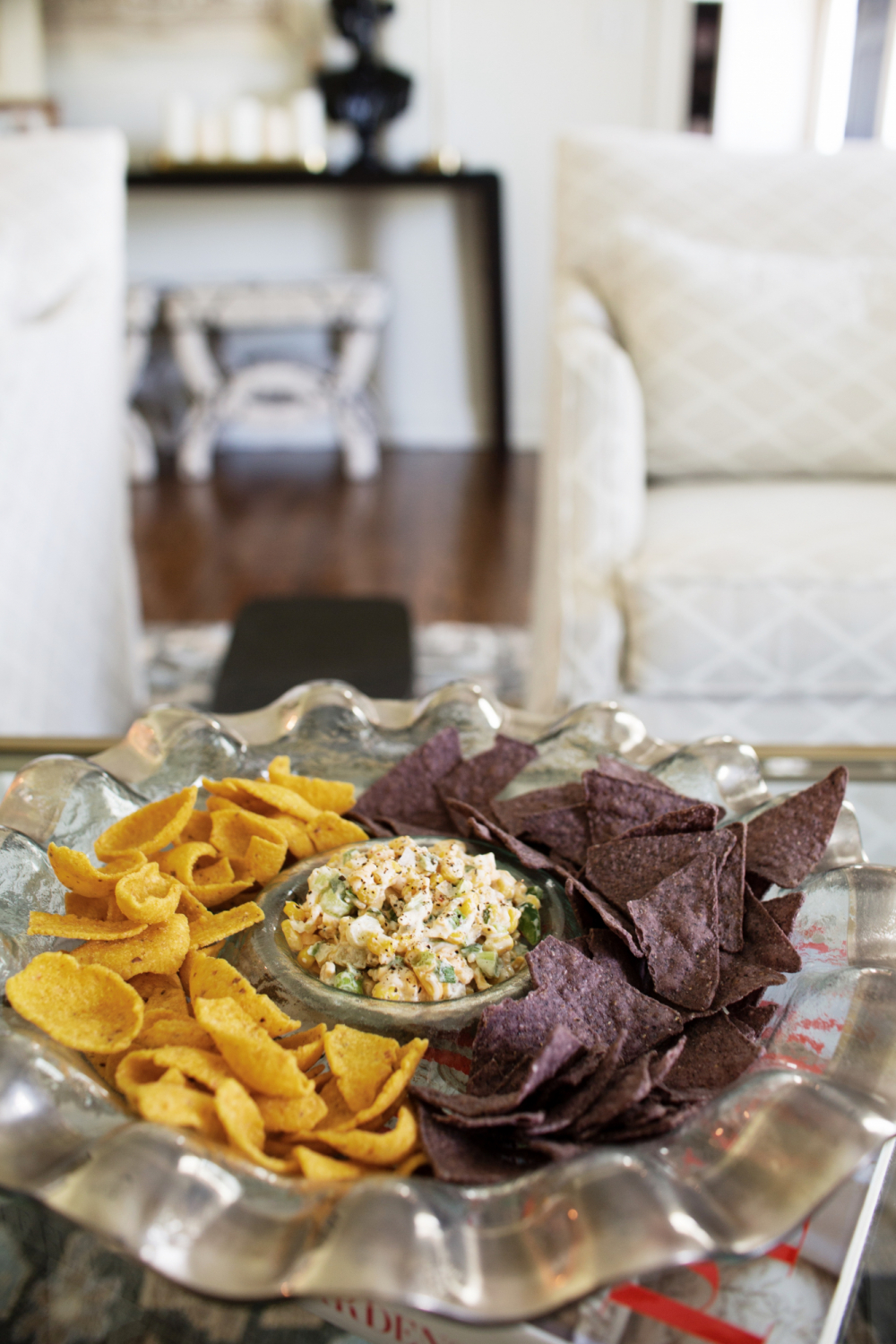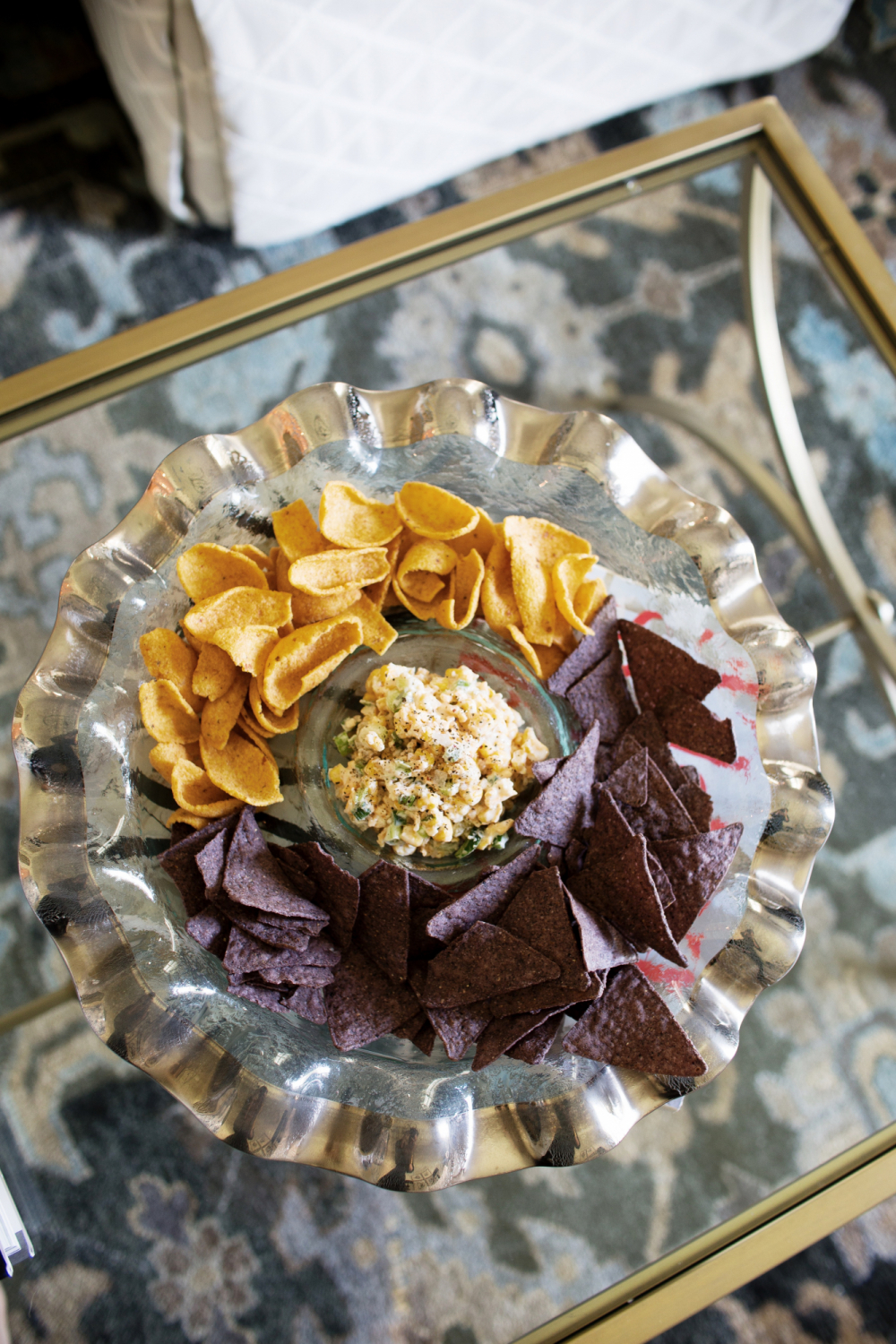 chip and dip platter c/o Annieglass
Thank you so much for reading!  If you have a favorite summer dip I'd love to hear.  Another easy dip I love is combining feta cheese, cooked lentils and Trader Joe's bruschetta mix (found in the refrigerator section) with limited liquid from the bruschetta mix.  I found it via Amber Lancaster and it's delicious!
You can find more recipes in the "food + drink" category of this site.  XO –