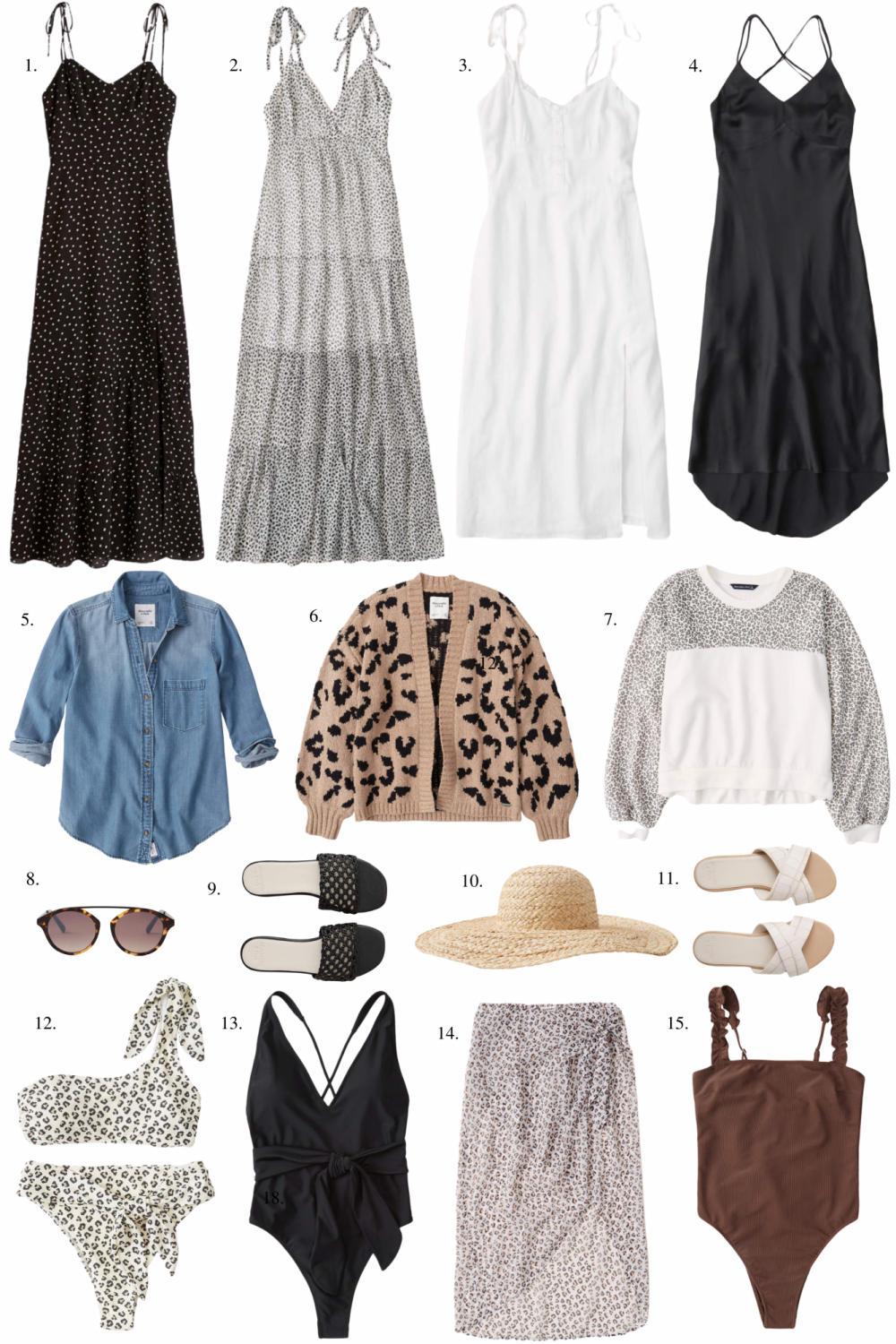 1 | 2 | 3 | 4 | 5 | 6 | 7 | 8 | 9 | 10 | 11 | 12 | 13 | 14 | 15
Today I rounded up some of my favorite summer picks from A&F.  They are a great go-to for lounge-y at home pieces, but lately I feel like they have been serving it up in swimwear and dresses.  Like this leopard lady and this always chic strappy midi.  Love.
And it must be mentioned that "LTK Day" is coming up this Sunday 7/19, and everything you see above is going to be 30% off through the app.  You can follow me via the app here, and during this one-day event, select retailers like Abercrombie, Frontgate, Outdoor Voices and Sam Edelman will be marked down only within the LTK app.  So you can see the markdowns + promo codes and shop the sale all in one place.
Any LTK post tagged with a participating retailer's product will be called out with an "LTK Day" tag.  As you tap on the products for more details, the unique LTK Day offer will appear.
SO if you really love any of the above, there's a chance you can snag it on markdown on 7/19.  If you follow @kathleen_barnes in the ltk app, I'll be sharing my picks and favorites within the app!  This is the second year they have been doing this, and I think it gets more streamlined each time.  Let me know if you planning on checking out the deals and I can share more as we get closer to the sale.
Thank you so much for reading and visiting.  It's been too long since I've shared a Friday's Five, so I have one queued up this week!  Big hugs, XO –