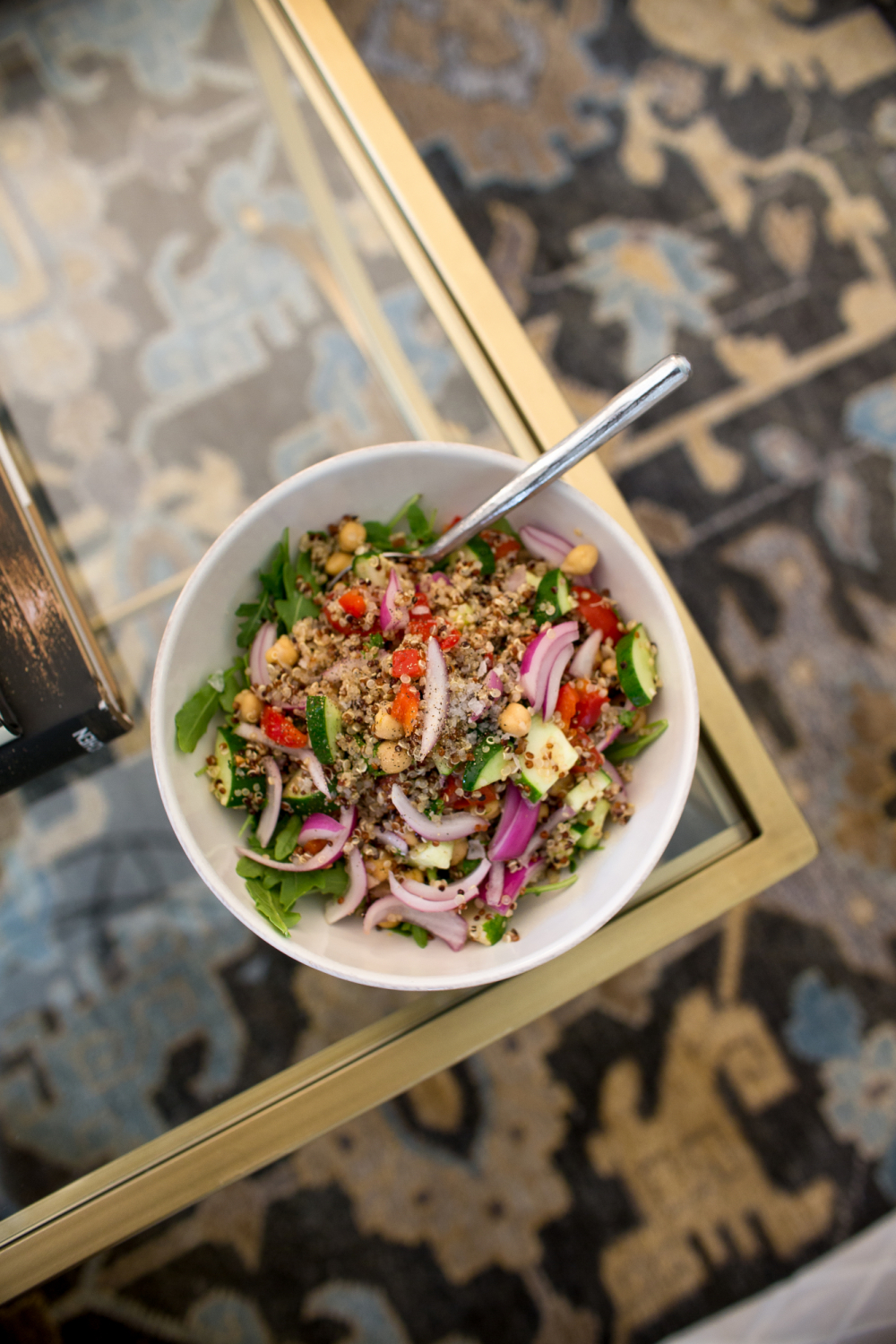 I've been trying to share more recipes lately, and this easy summer salad is one that is super healthy and fresh to meal prep ahead of time for quick lunches or snacks for the week.
I've found that a key to my success in eating healthy is thinking ahead for lunches.  I always have dinner plans for the week (and even write our dinner options on the large chalkboard so we both know what the options are), but I usually freestyle lunches.
And that's where I can get in trouble.  I don't think about lunch until I'm already hungry and am therefore more likely to make a less-than-healthy decision.  So by making a big batch of a salad like this, I already know what I can easily and quickly make for lunch.  Sometimes I'll have this salad with a cold baked sweet potato, leftover veggies from the night before, two hardboiled eggs or a piece of toast.  I typically do need a little something on the side or I will get hungry again in a few hours.
Ingredients:
1 cup quinoa, rinsed and cooked with 2 cups of water
1 cucumber, chopped
1-2 cups chopped tomatoes
1/2 red onion, chopped
1 bell pepper, chopped
3 cloves garlic
1 can of chickpeas, drained and rinsed
a few tablespoons chopped fresh parsley
salt & pepper
For dressing: fresh lemon juice, red wine vinegar, olive oil (optional), top with feta cheese (optional)
Directions:
Rinse your quinoa and cook on the stovetop with 2 cups of water until water has evaporated.  Watch to ensure you don't accidentally burn your quinoa!
Chop your vegetables and combine with chickpeas.  Toss in your cooked quinoa and mix together.
I like to store the salad this way and add the dressing to individual portions.  You can eat it on its own or put it on top of lettuce or arugula.  I will top with a 2 oz. feta cheese, half a lemon squeezed and a splash of red wine vinegar.  You could also add a little olive oil if you like.  Or you can make a dressing with equal parts vinegar and olive oil + 2-3 lemons squeezed and mix it all together if you're taking it to the office or to a cookout!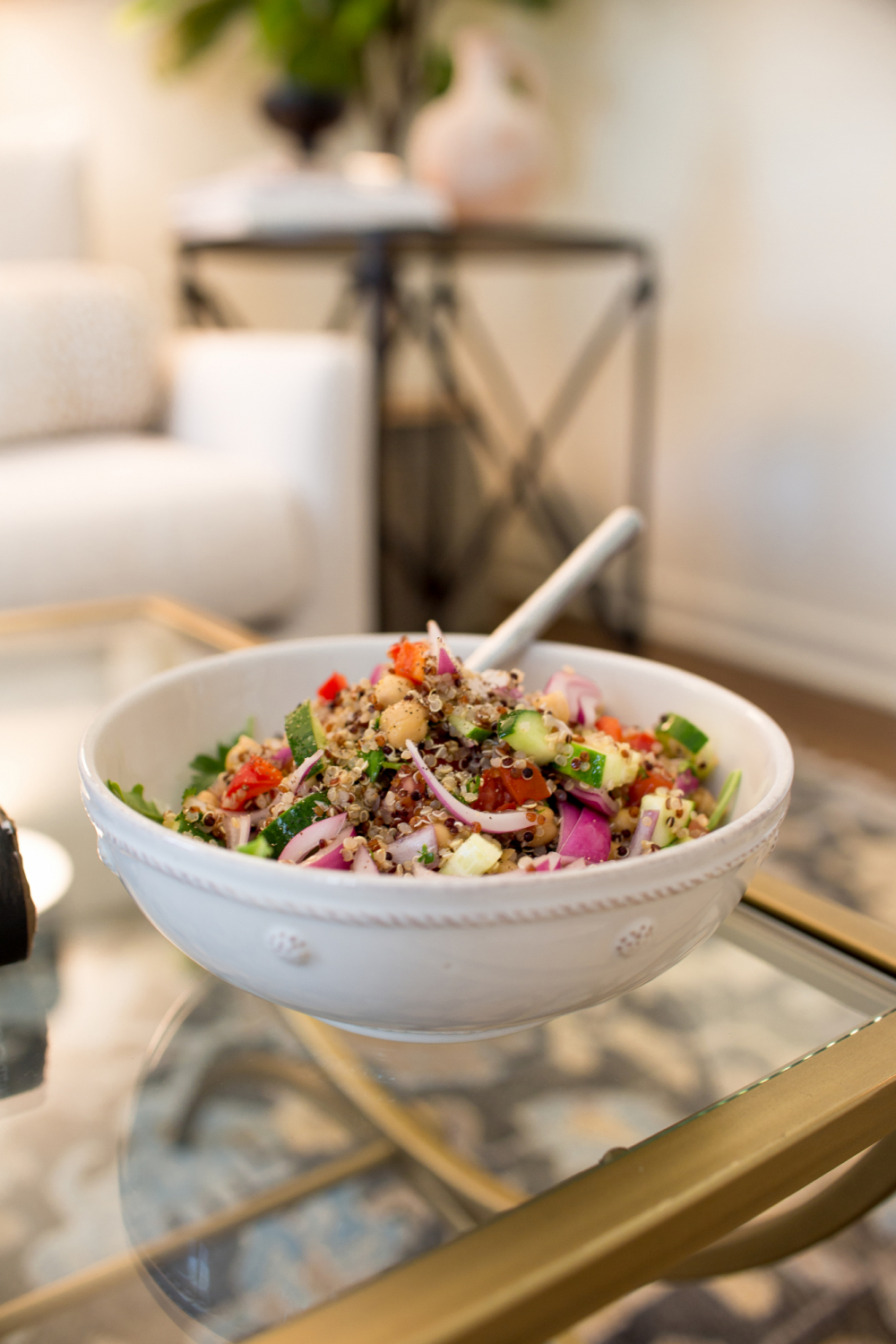 similar bowl | room details here, similar coffee table here
You can find more recipes under the "food & drink" category of this site.  If you have a favorite meal prep salad, I'd love to hear!
Thanks so much for reading and sharing – XO –