A while back I styled a black organza top for an edgy office look, and I've loved that top ever since.  This pink one is on the more feminine side, but gives the same look.  Because I dig them both so much, I wanted to round up some of my favorite sheer organza tops below!
Just a note – you can absolutely style these with a crop top or full camisole.  You could even put a higher neck sleeveless top if you wanted to cover up more.  You can also pair a vest or blazer over it for more coverage.  So know that there are certainly options for layering!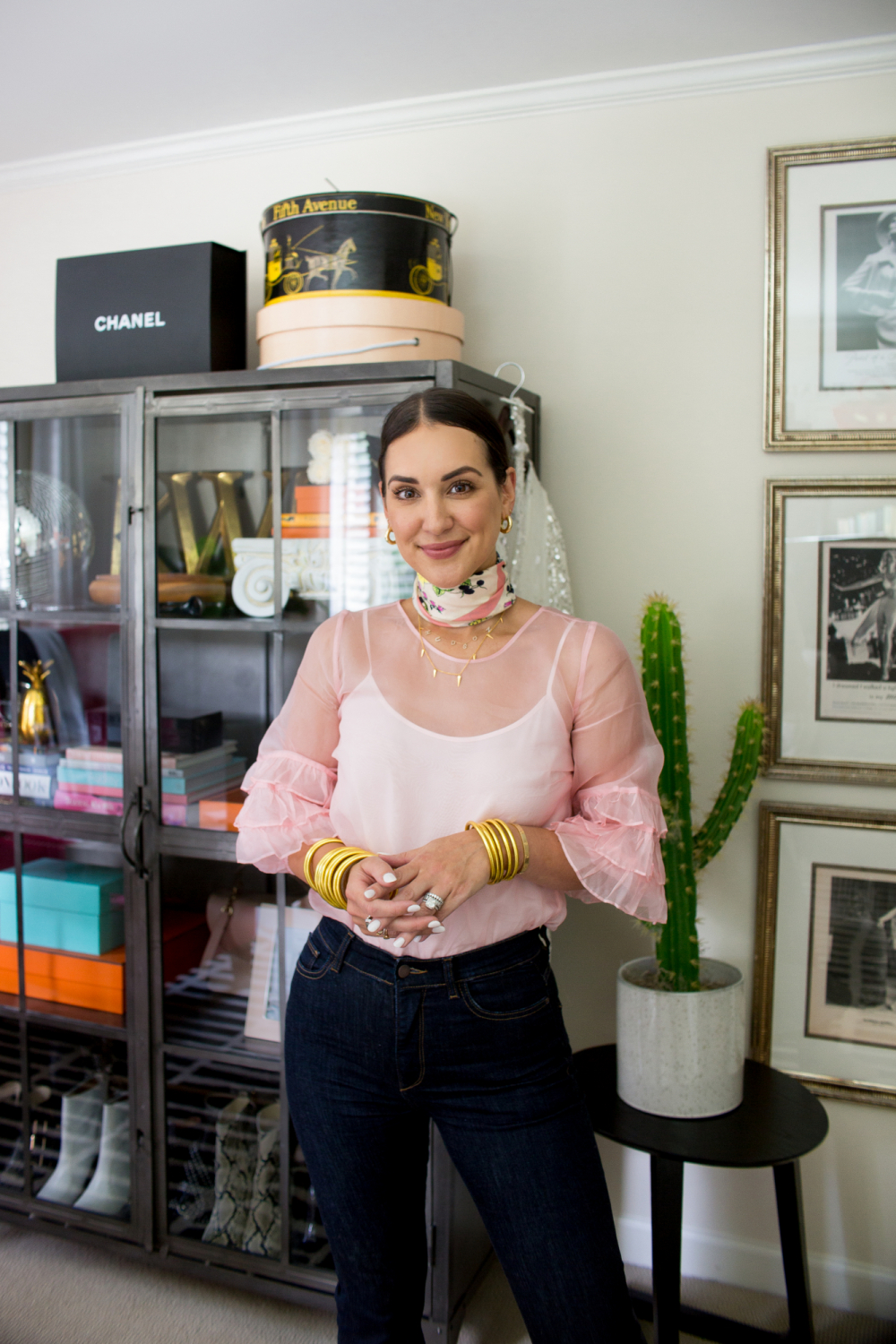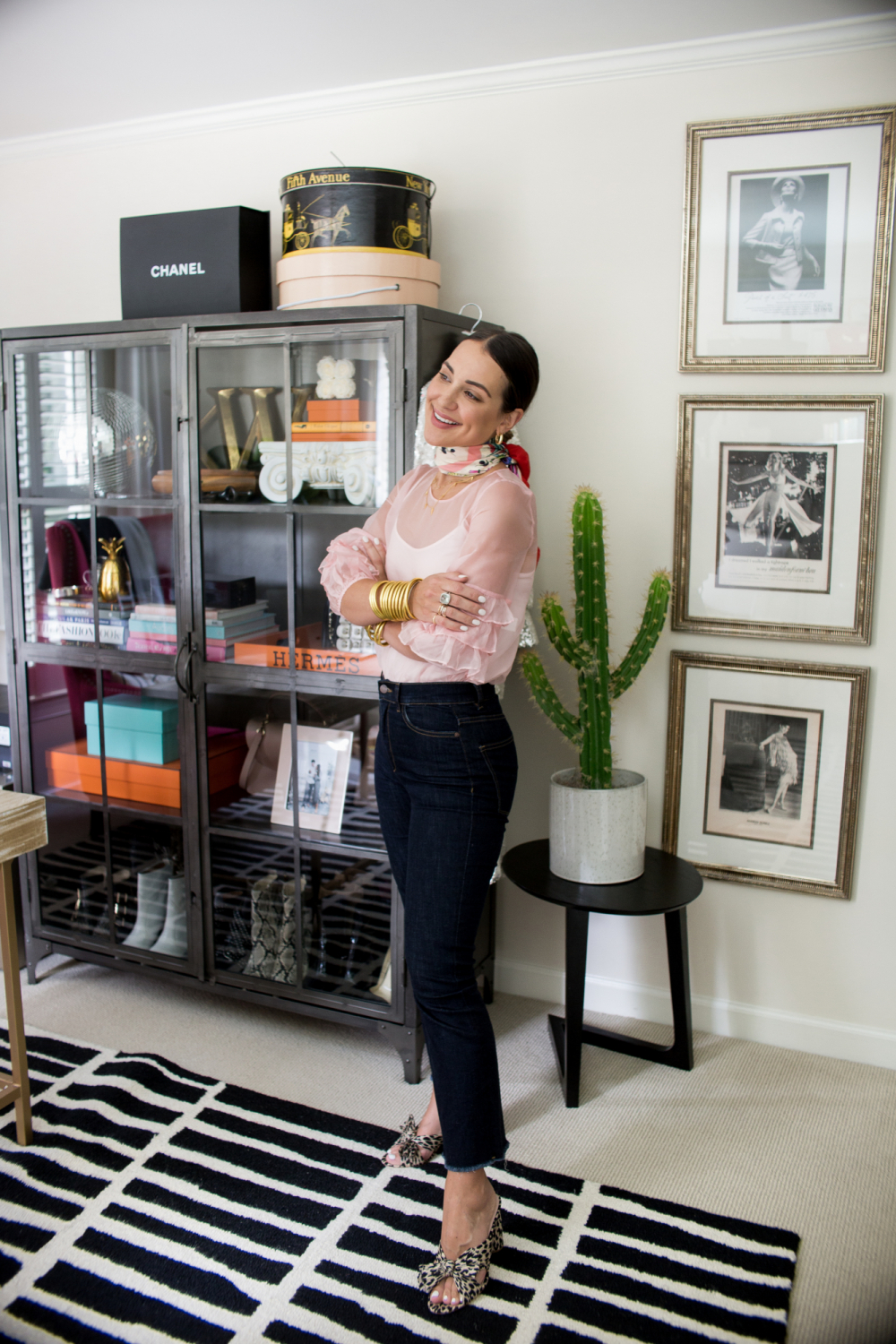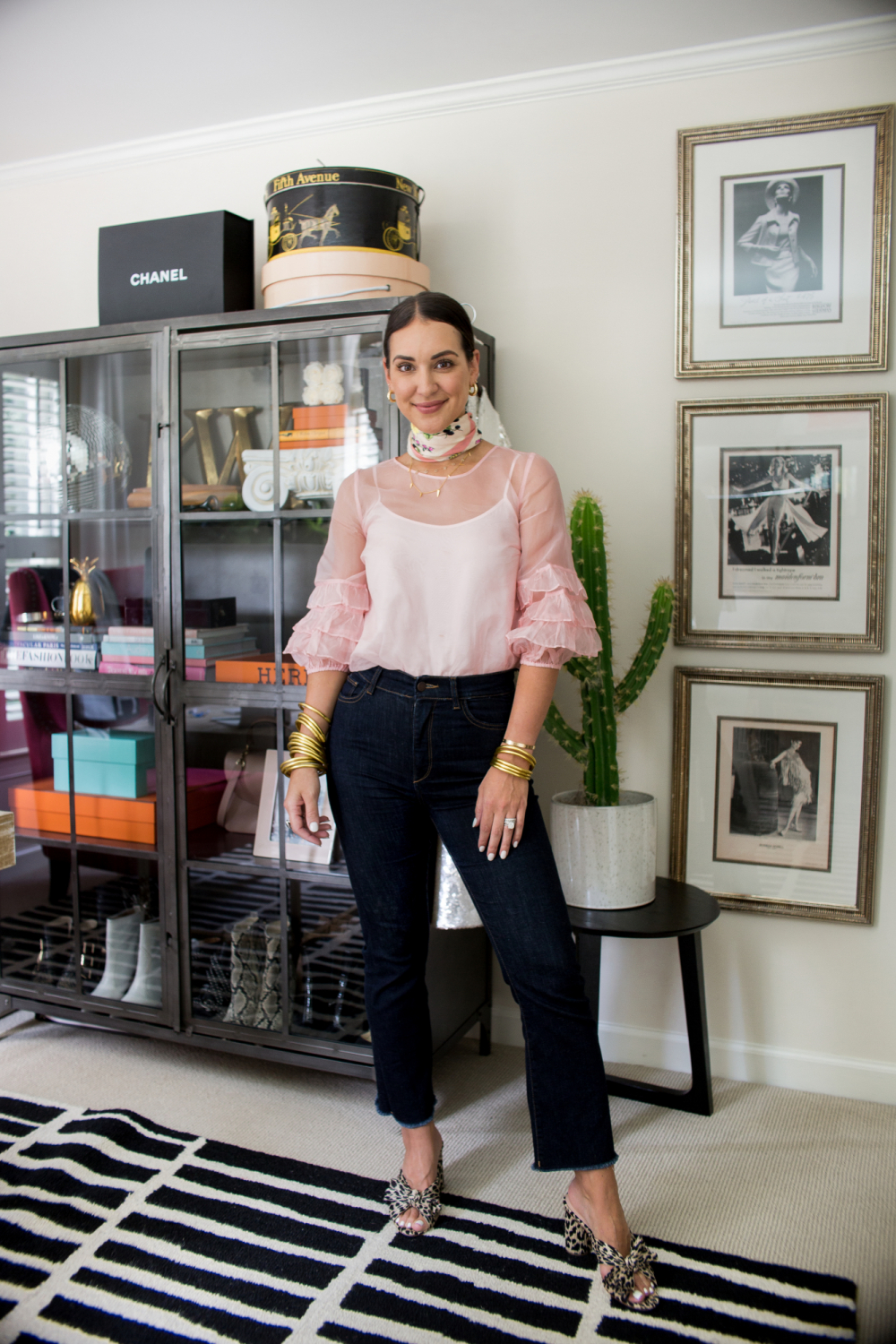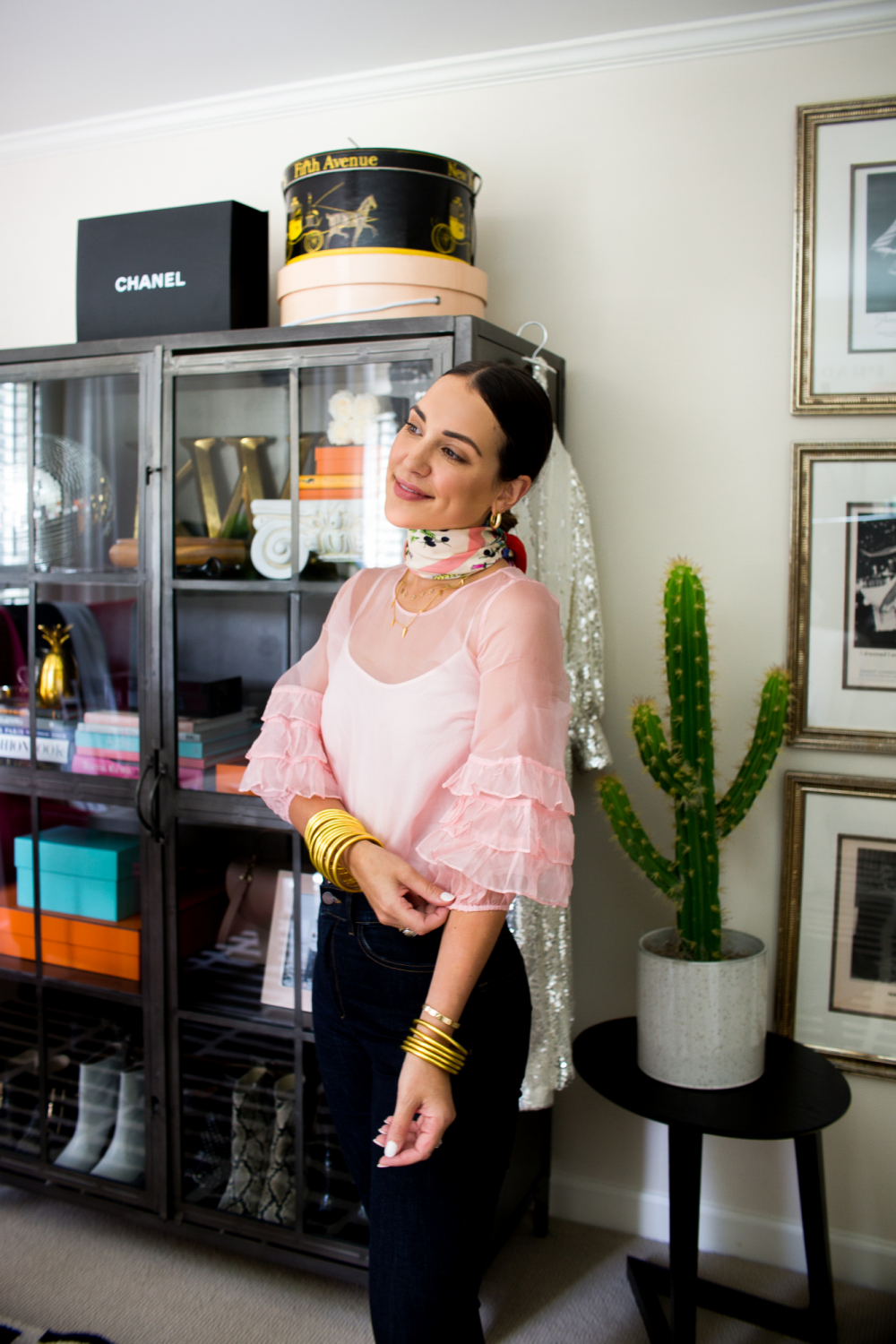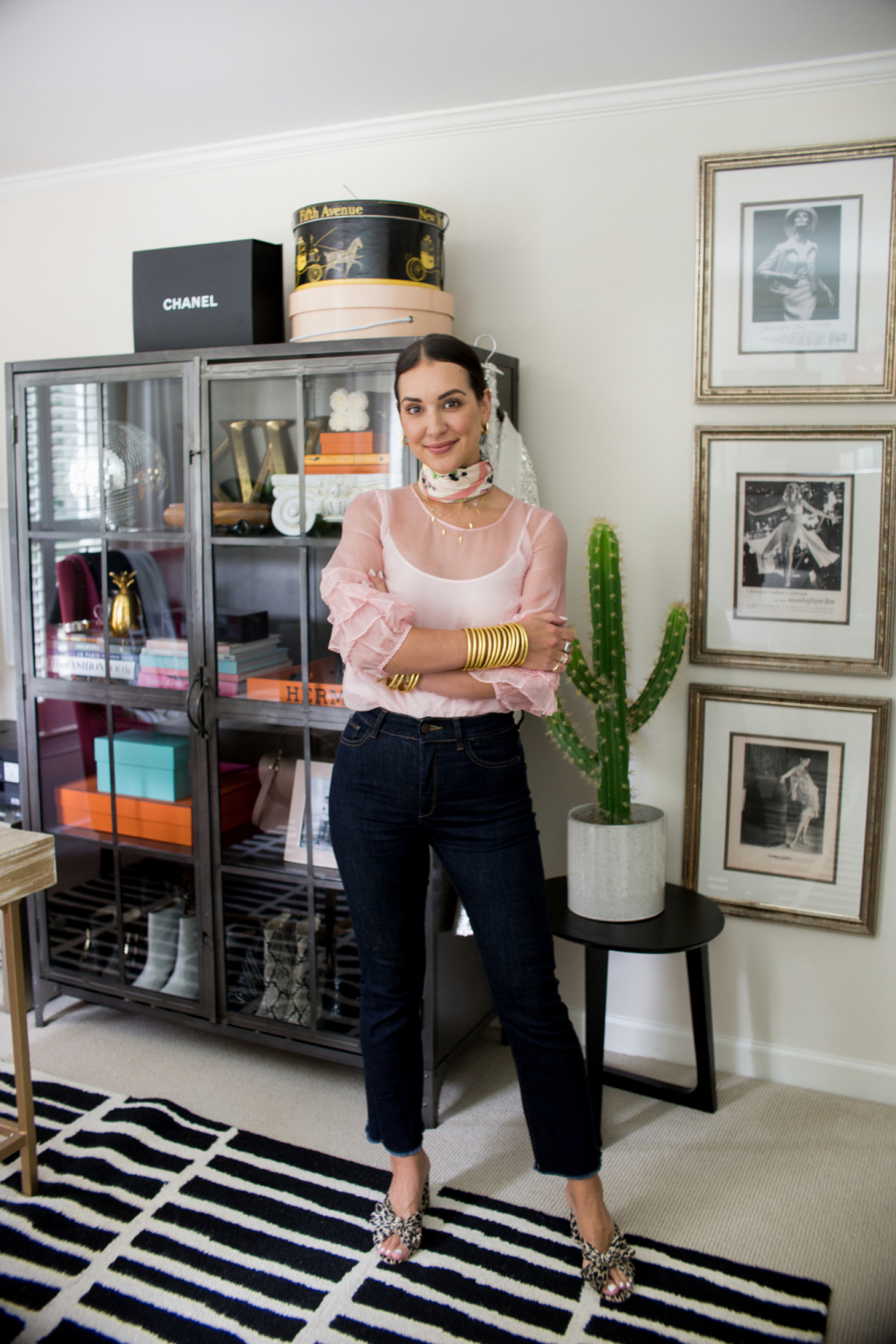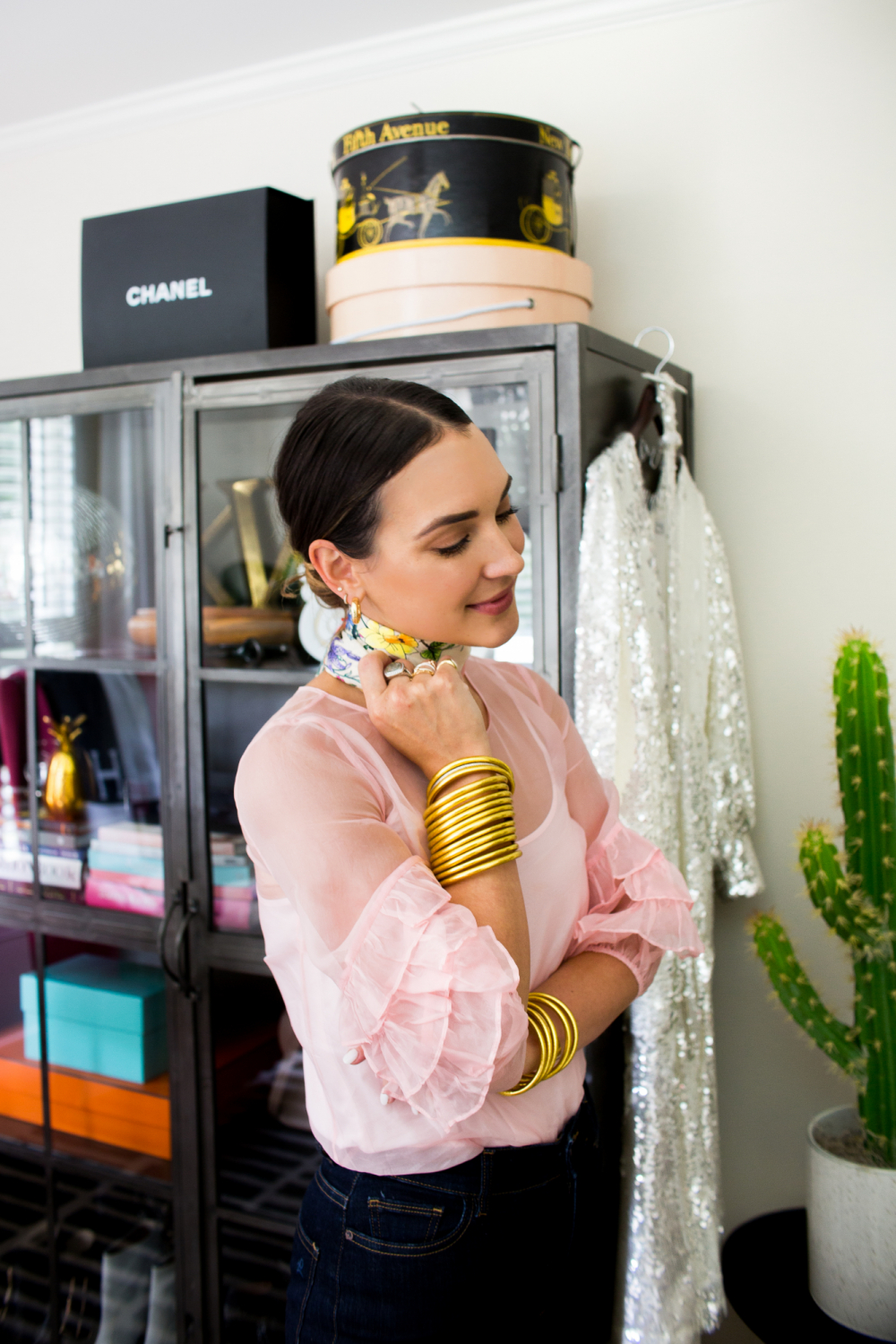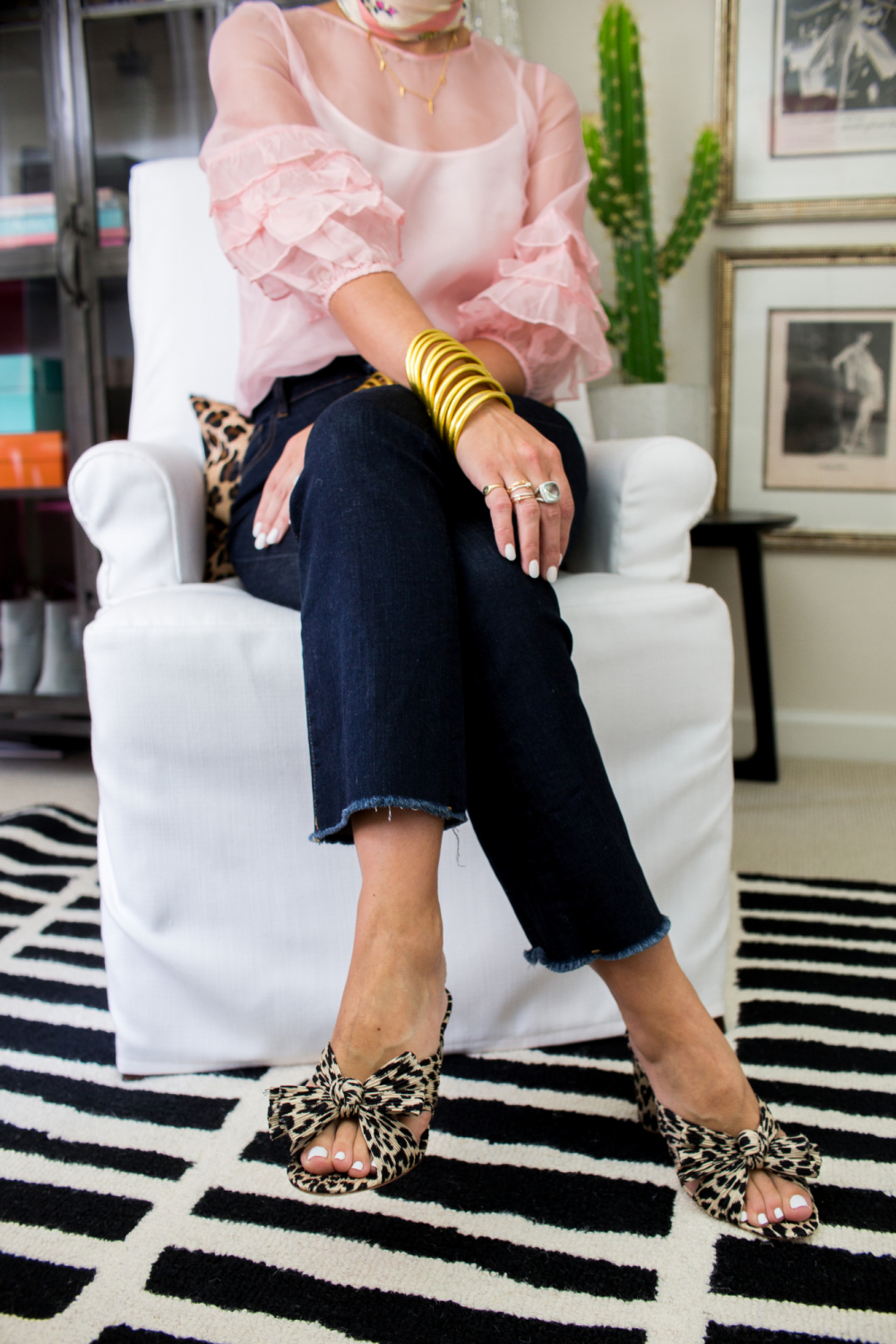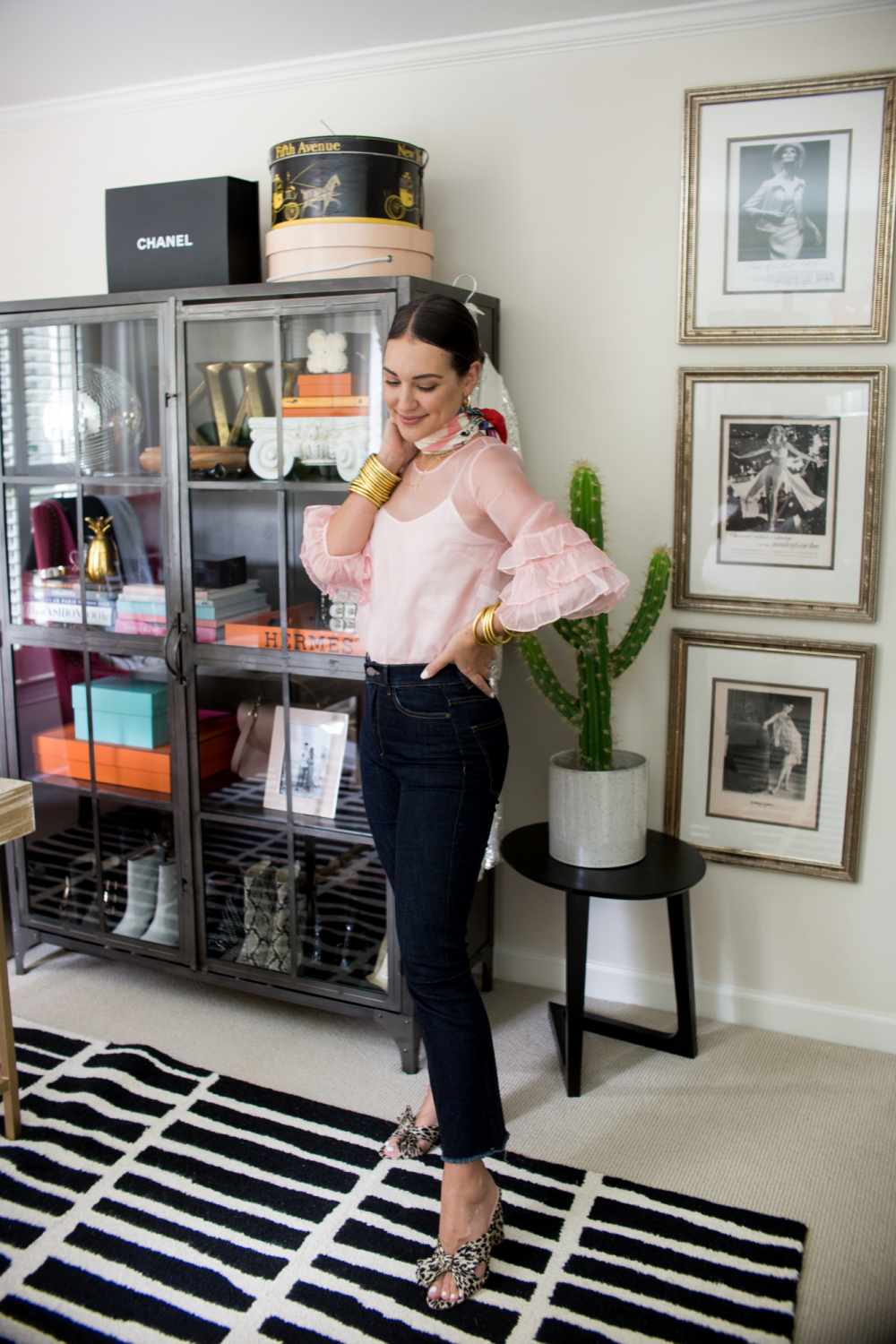 photos by Christian Barnes
top (runs TTS), also love this one and this one | denim (run TTS), also love these | heels | similar neck scarf, similar look for less here | bracelets (wearing 2 sets) | spike necklace | hoop earrings | pinky ring | middle finger ring | office details here
Would love to hear if this is something you could see yourself wearing!
I haven't shared as many photos in my office as I've intended to.  Probably because since social distancing began, I haven't been in here as much as I once was.  But I've been continuing to make small changes here and there to make it feel more inspiring and comfortable.  It's a space I do love to sneak away to, for sure.
Thanks so much for reading and sharing – XO –