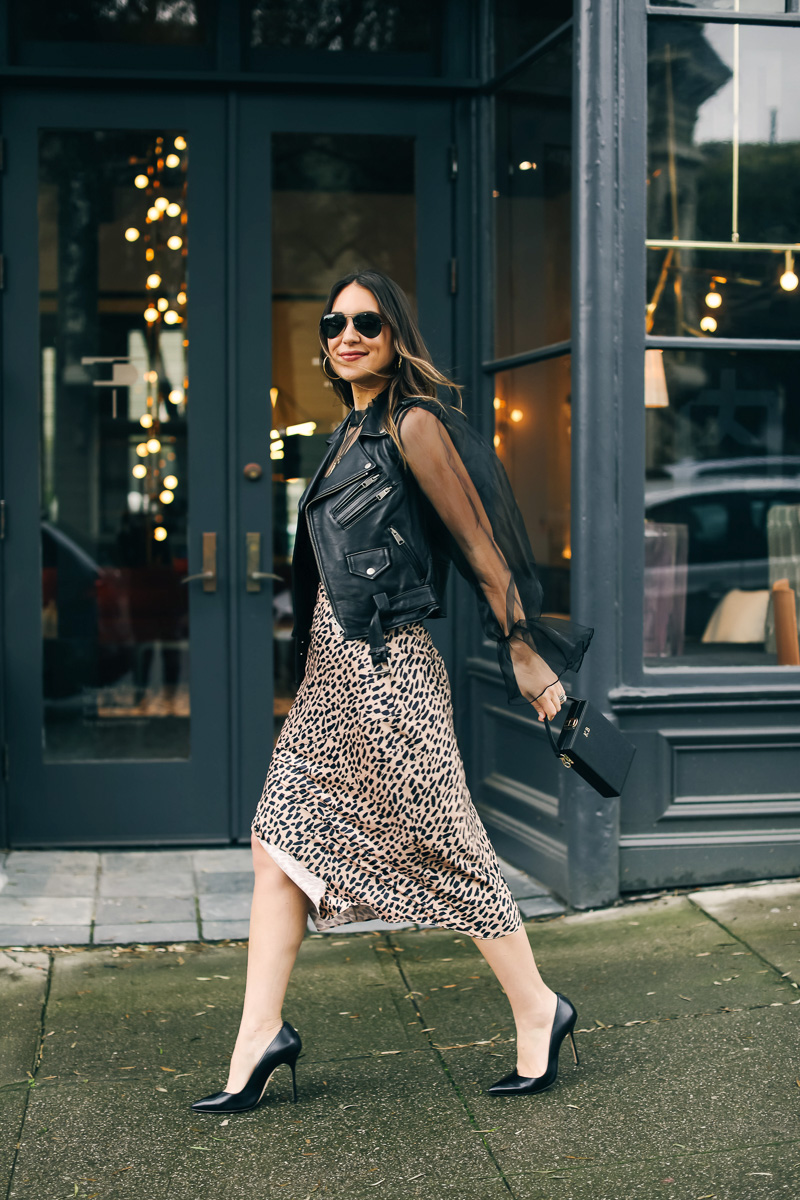 Ok… I realize this might not work for everyone's office.  But let's dissect it here.  I loved hearing from you guys that office looks are helpful, so I've really wanted to try to continue bringing looks that would work for multiple places.  Would I have worn this to my previous corporate job?  100% yes.  But it was in Newport Beach and there was no dress code.
SO to those of you who do have a dress code, you could wear this same type of look but with a turtleneck instead of a sheer top.  Or you could wear the turtleneck and no vest.  If you're looking for something more casual, you could easily wear a tee and sneakers with the same look.  Make it your own!  Regardless, I think a leopard midi skirt is so versatile and most importantly, fun.  Because our closets should represent who we are!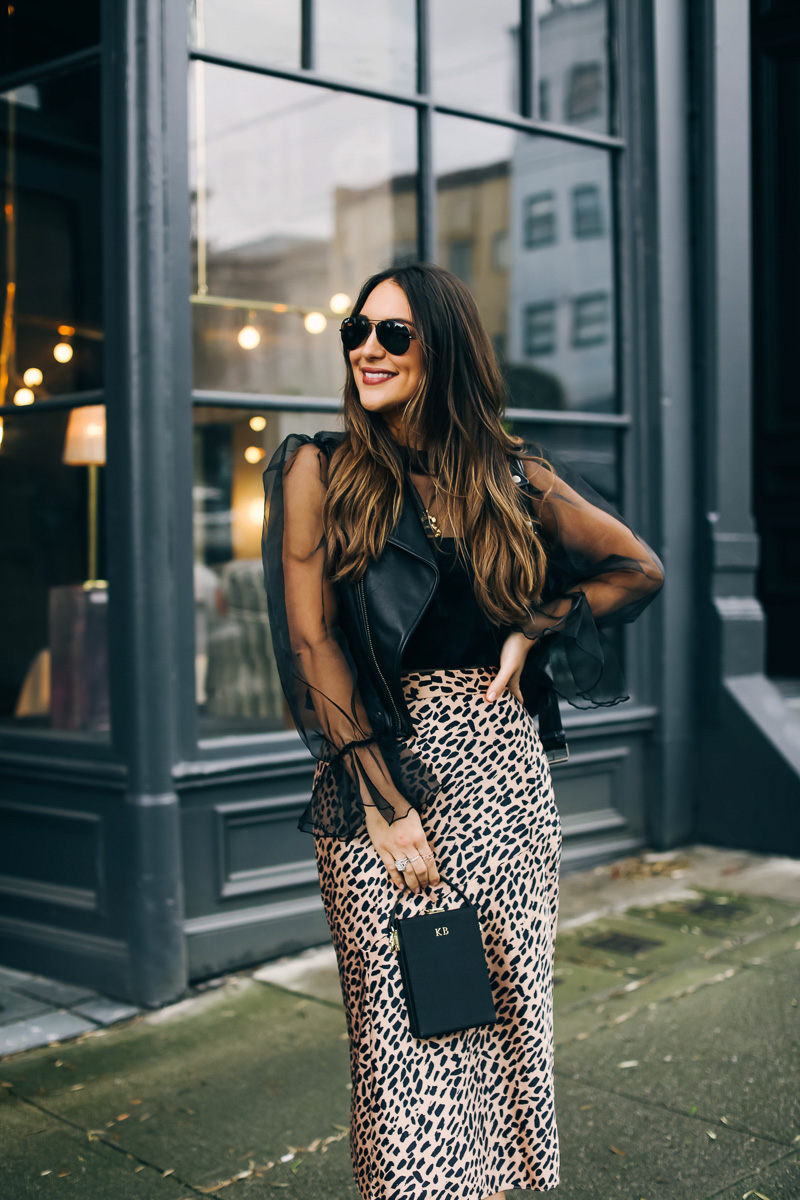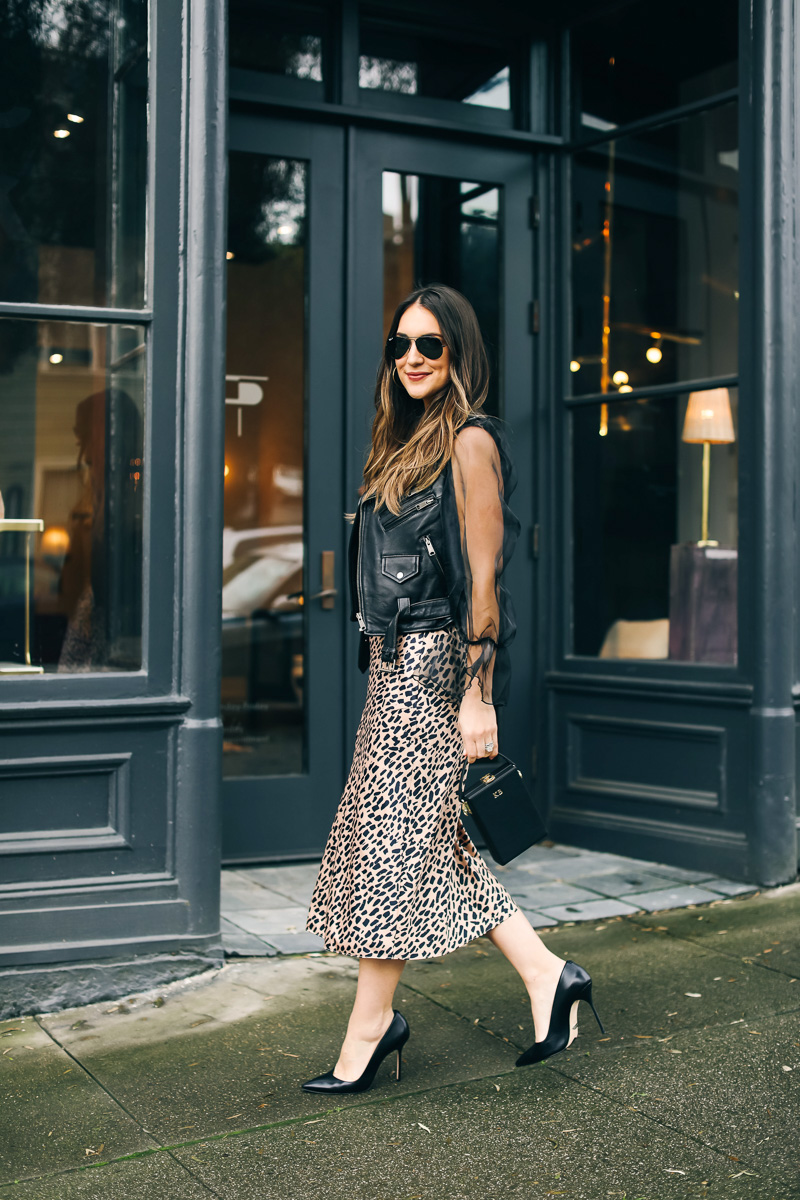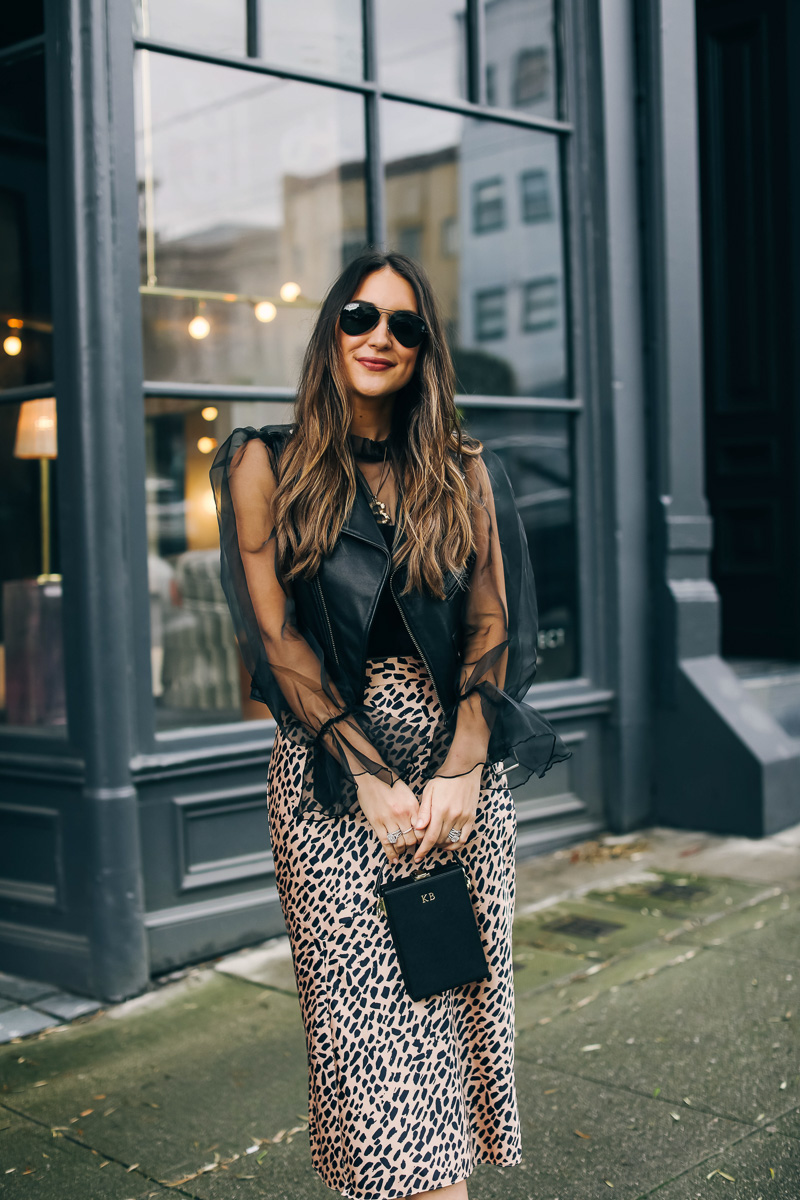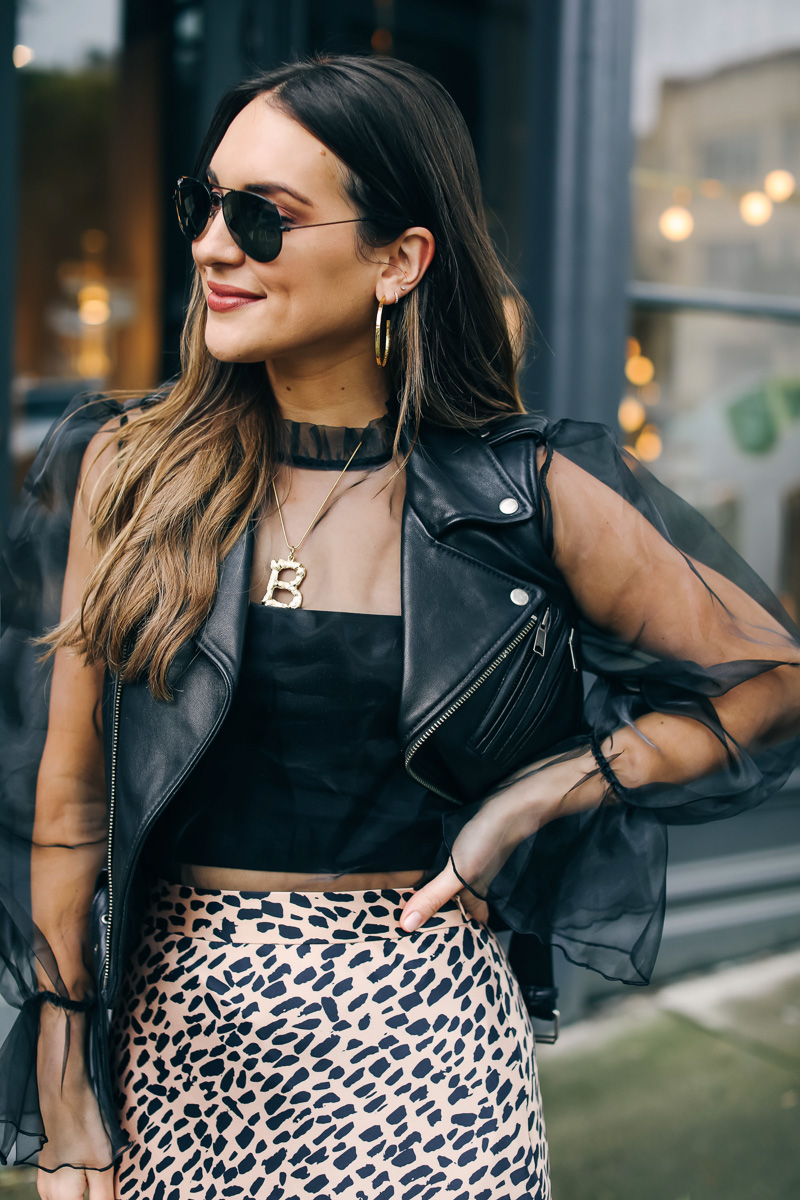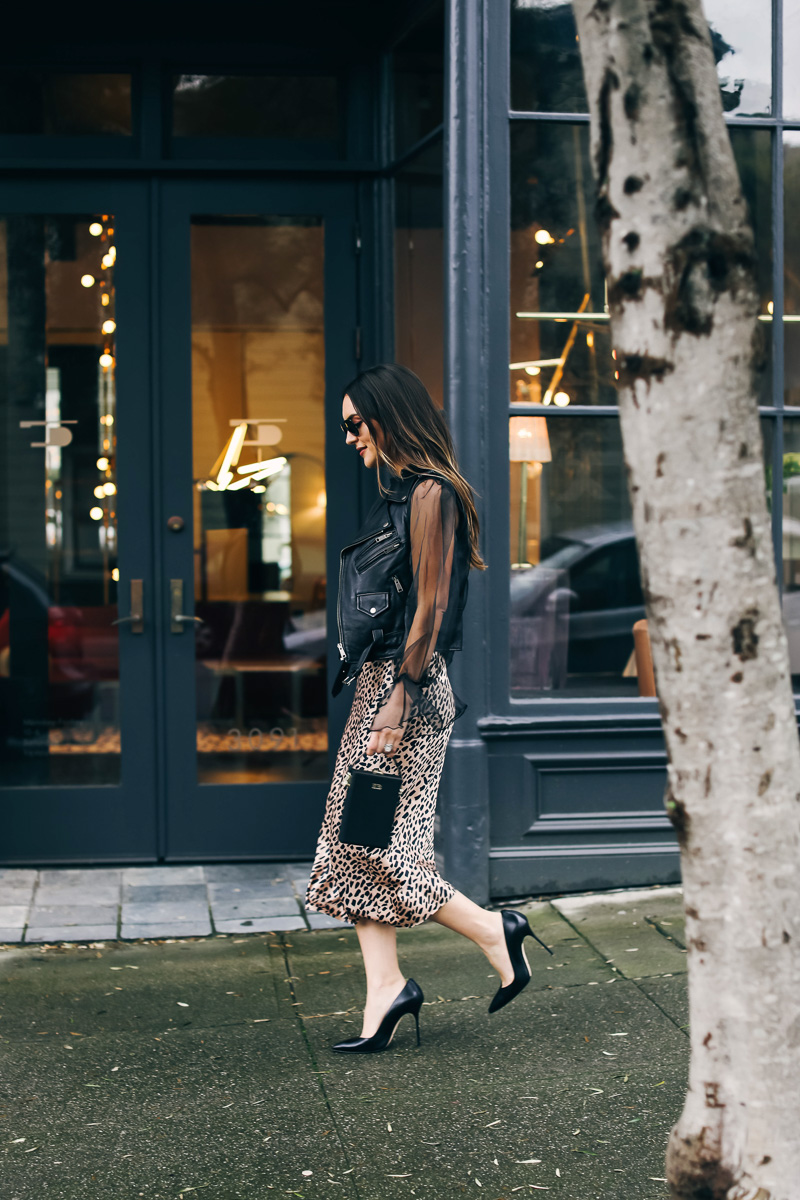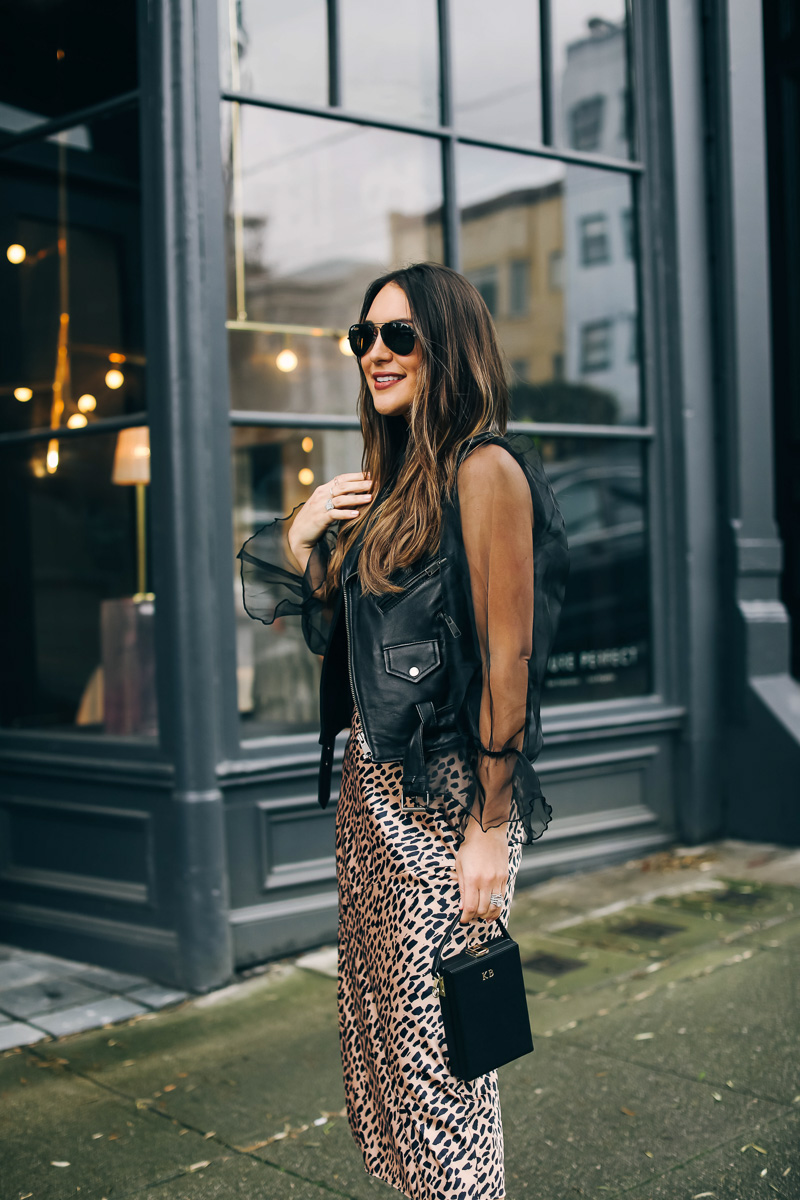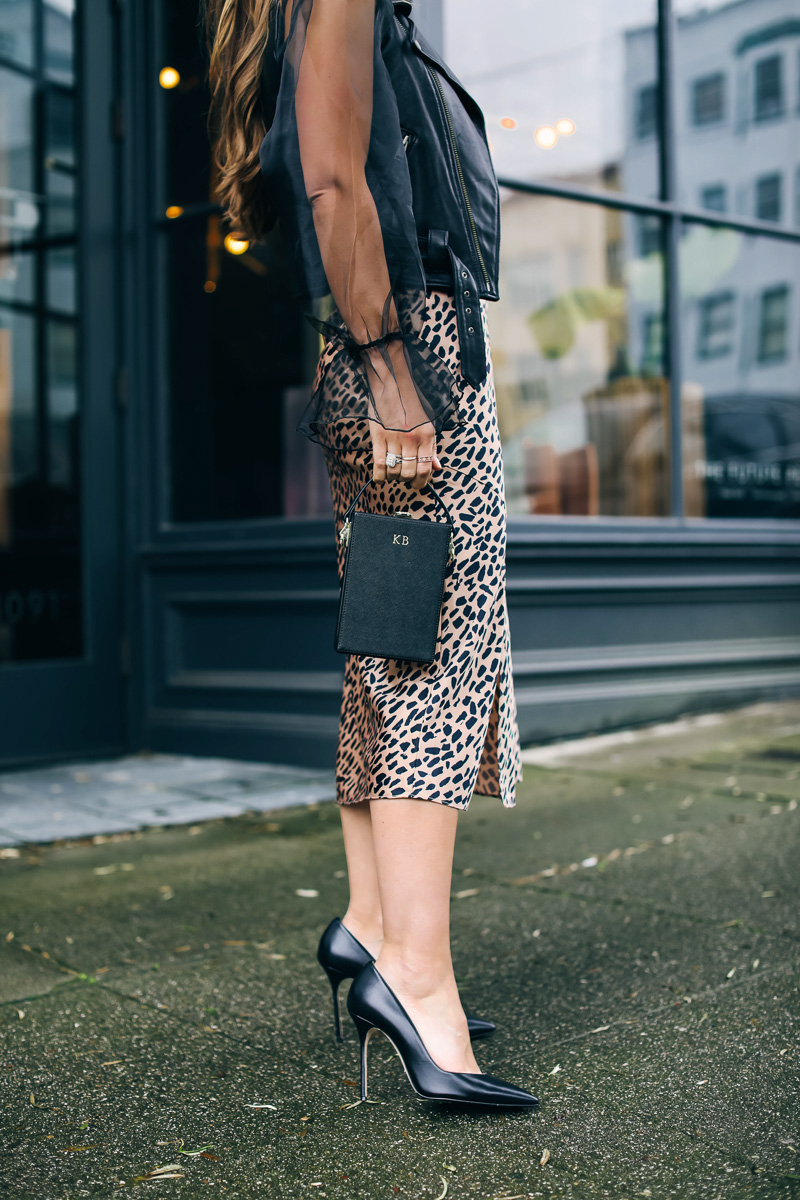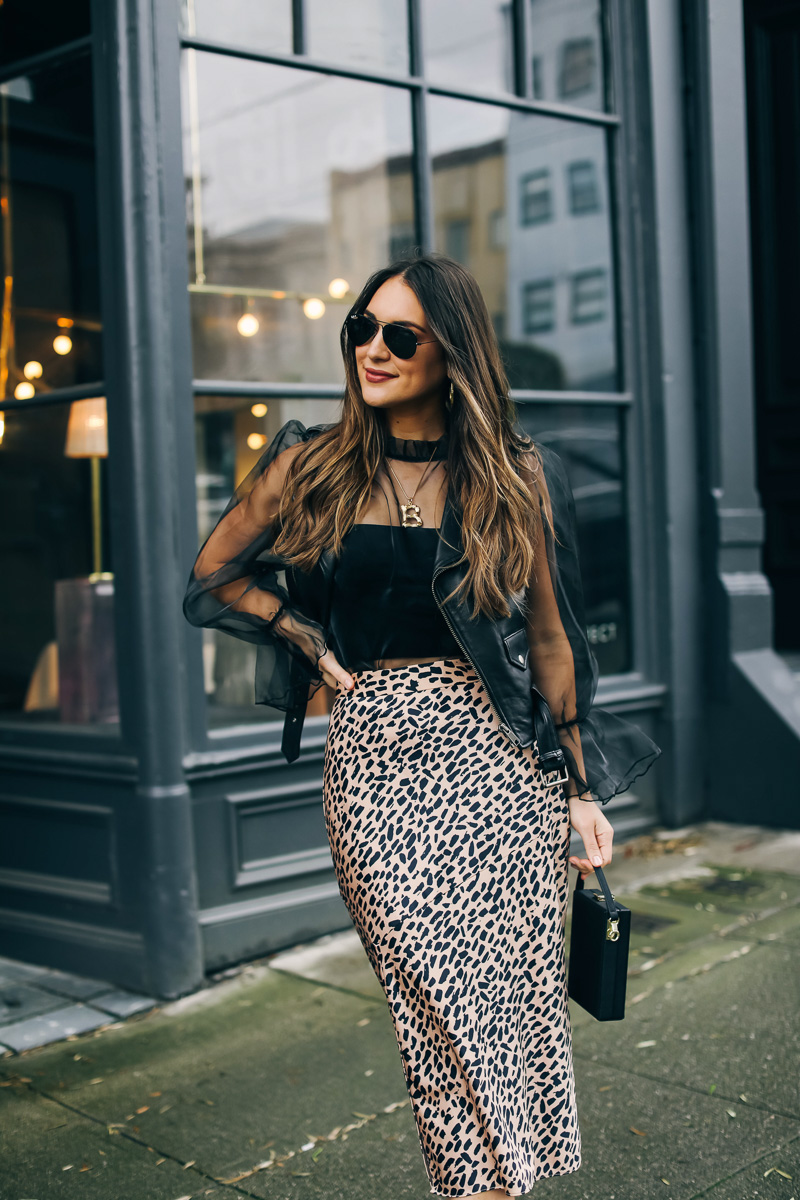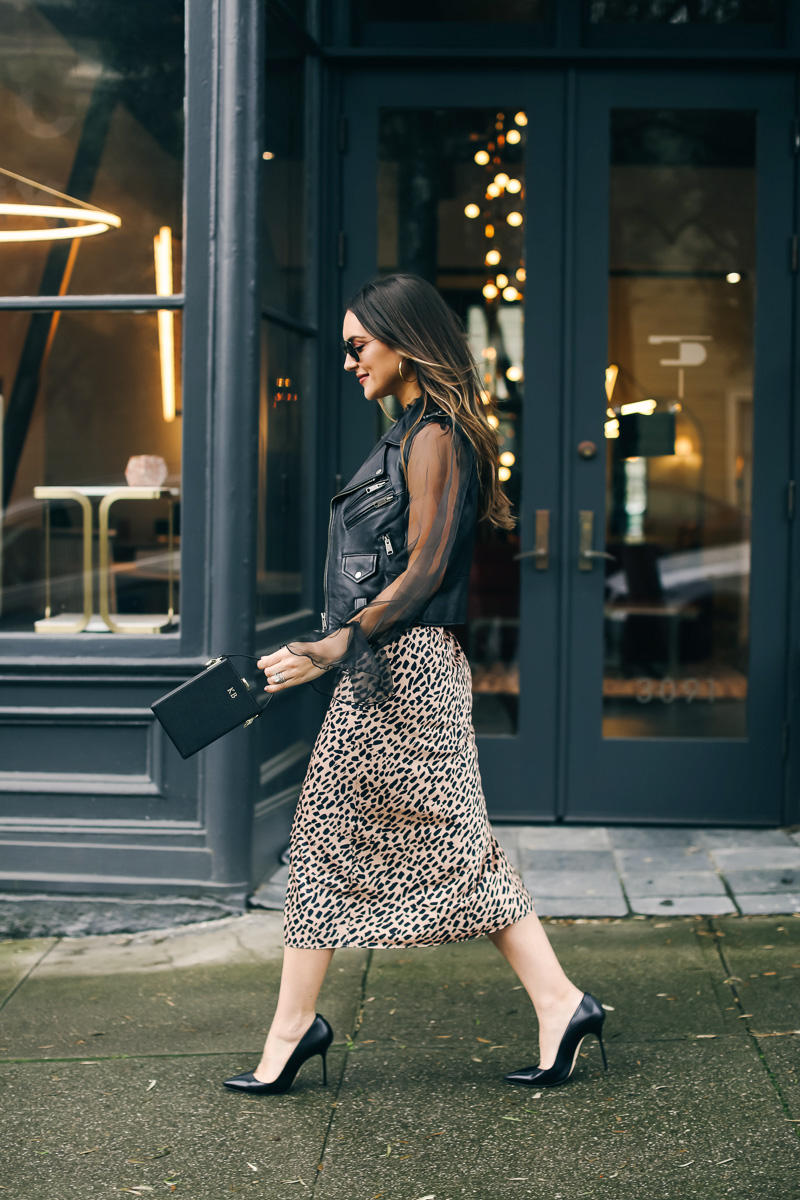 photos by Meg Stone
top, also love this one | similar camisole | skirt – Hutch (sold out), similar styles here, here, here, and here (on sale) | similar vest here (on sale) and here (also on sale) | bag | sunglasses | heels | necklace | similar hoops
You can find other office-friendly looks here, here, here and here.
Thanks so much for reading! XO –