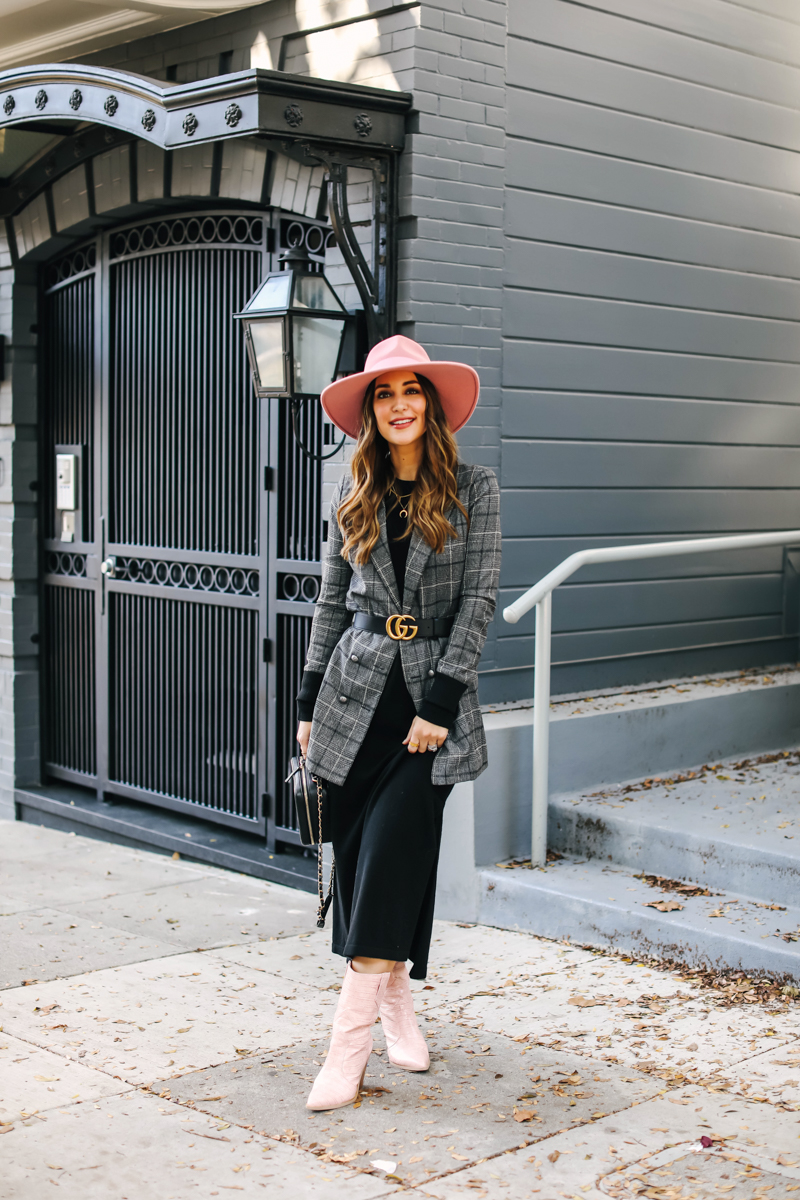 I don't know where exactly I was, but I recently saw someone rocking a pink wide brim hat, and I was like, "oh ok, yeah I must have one right now." I started googling up a storm and found this one. When I put it on, I felt like I needed an intercom to announce, "paging Lady Gaga circa Joanne."
I've talked about this before, but sometimes I'll buy something thinking I can wear it with everything… and then I'll realize I'm having a hard time styling it. My solution for this is to put the item where I can see it.  That way I'm constantly aware that the goal is to incorporate it into my daily closet choices. Over time, I get a little more daring, a little more bold and am more likely to find ways to make it work.
If you've been watching Tidying Up with Marie Kondo on Netflix, you'll see how much she talks about holding onto the items that bring you joy. I LOVE this mentality. So if something brings you joy, find ways to make it a staple in your closet! When you're wearing it you'll feel happy, confident and inspired… or is that just me!?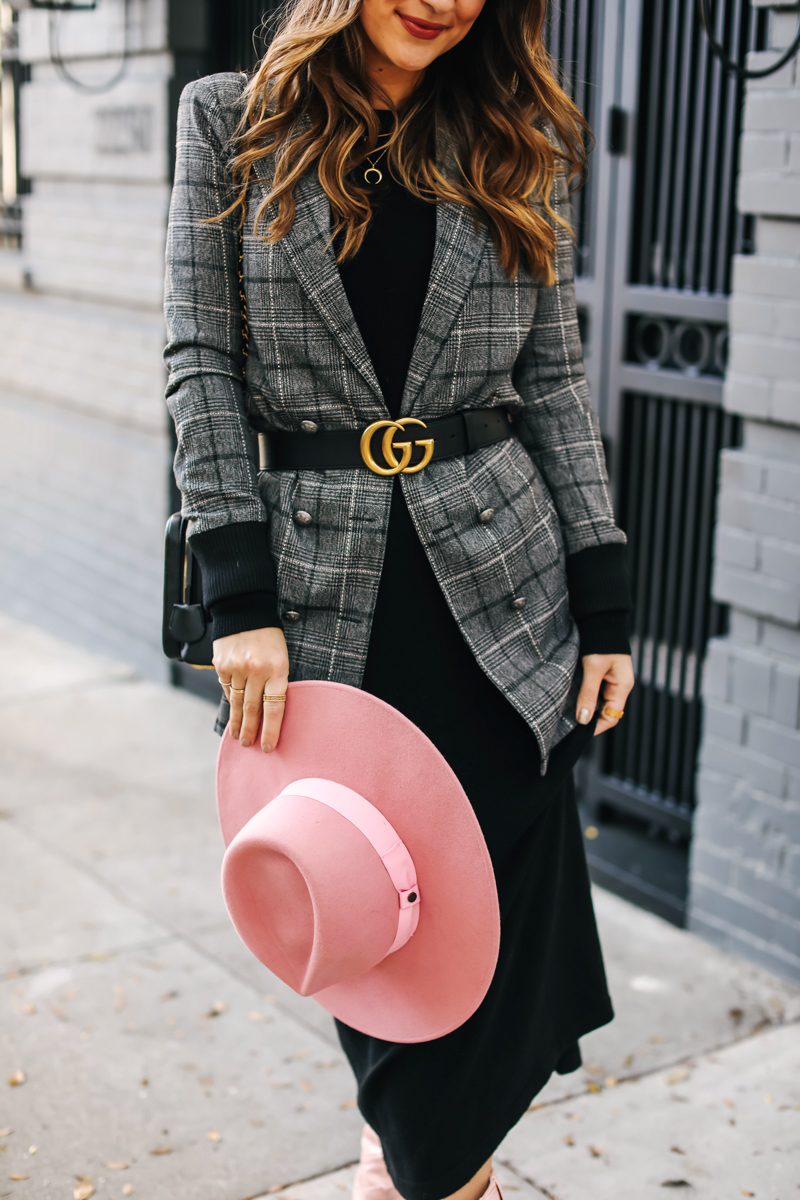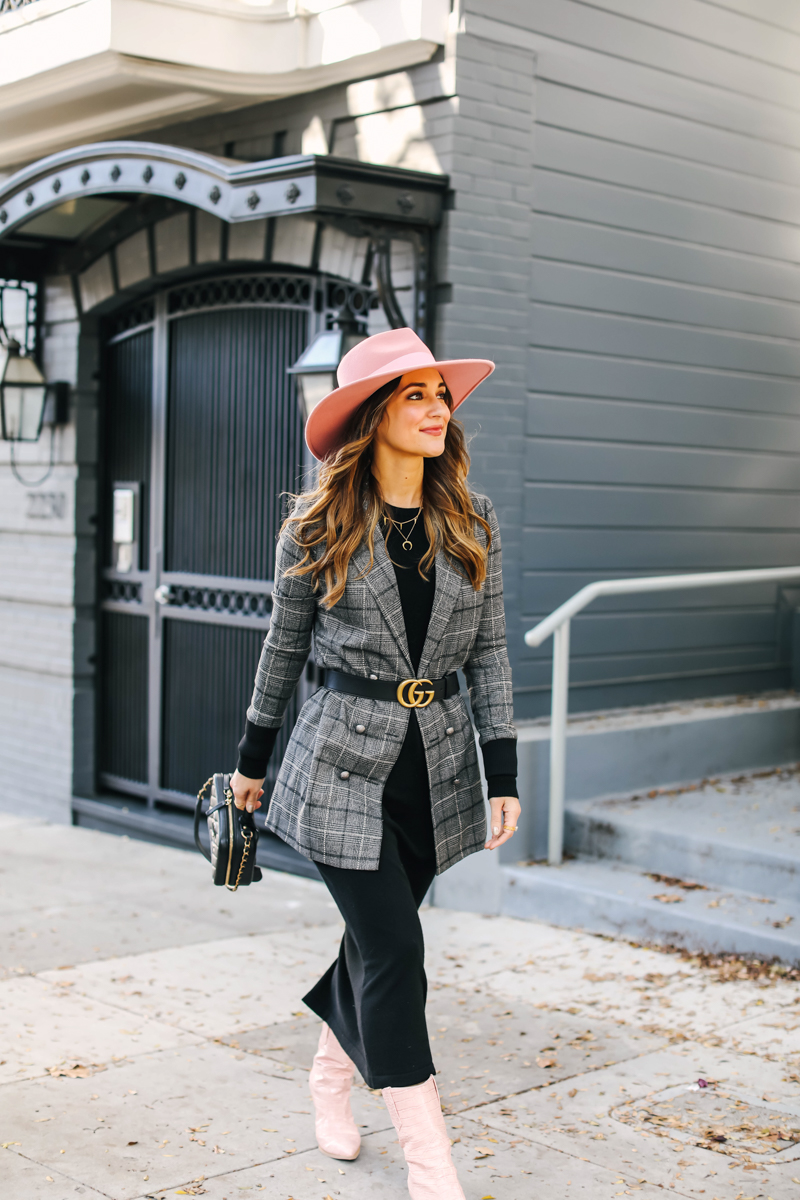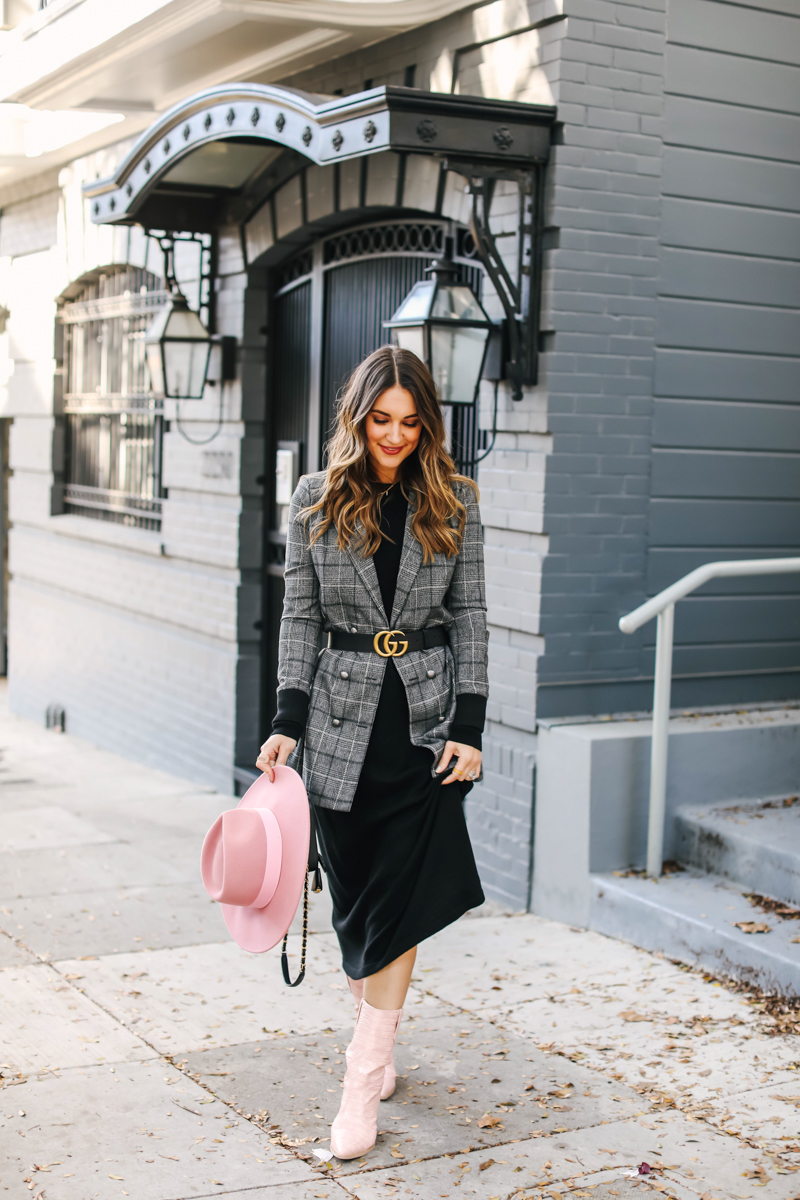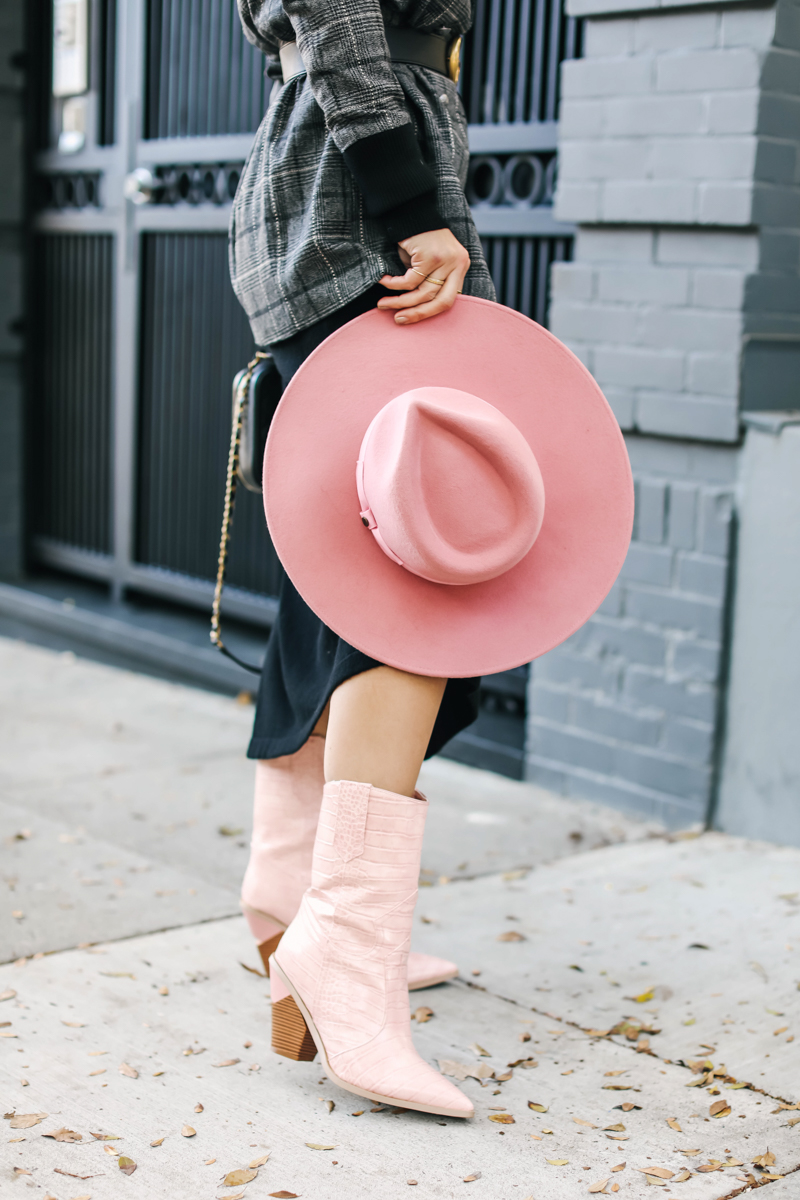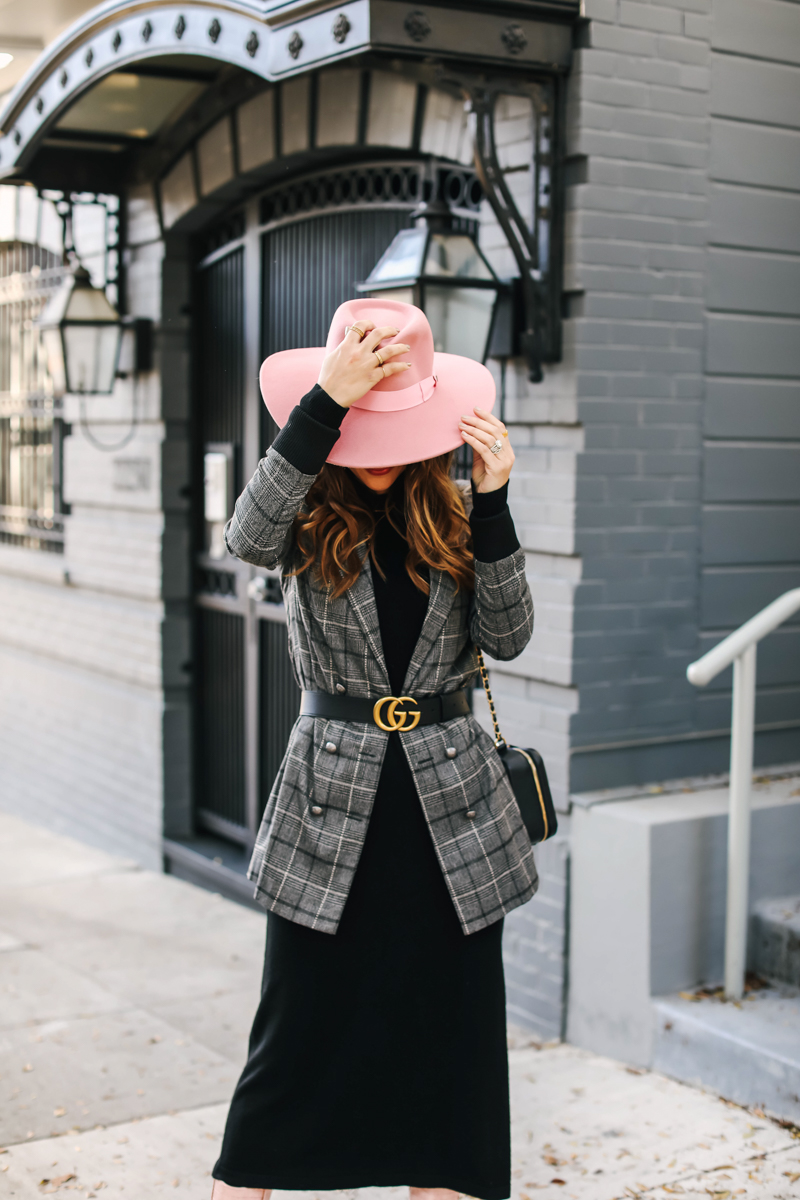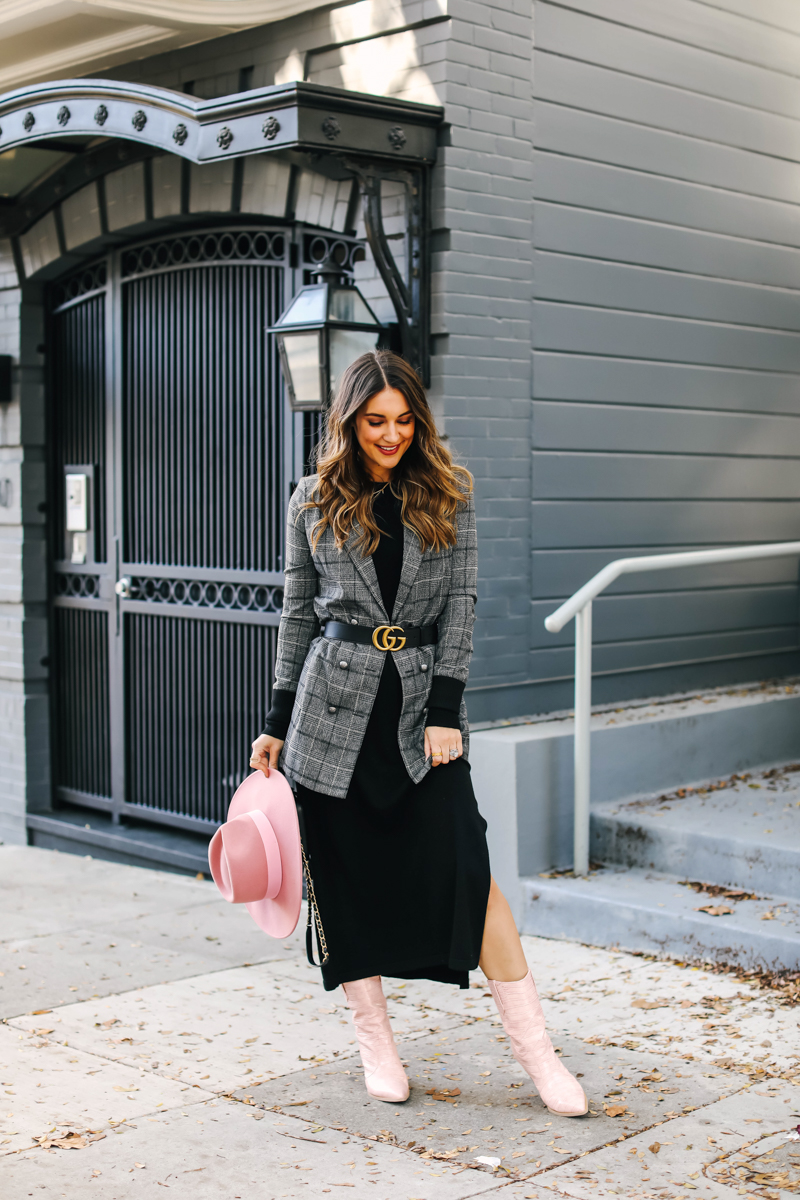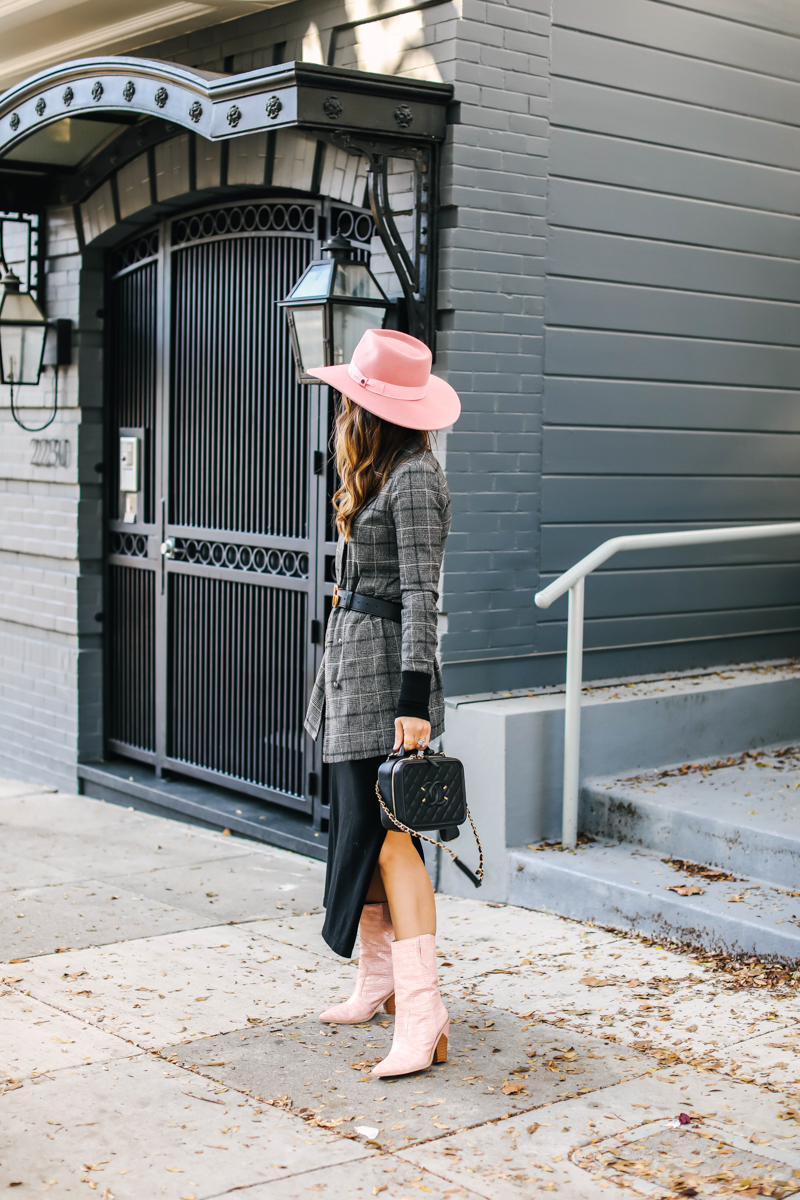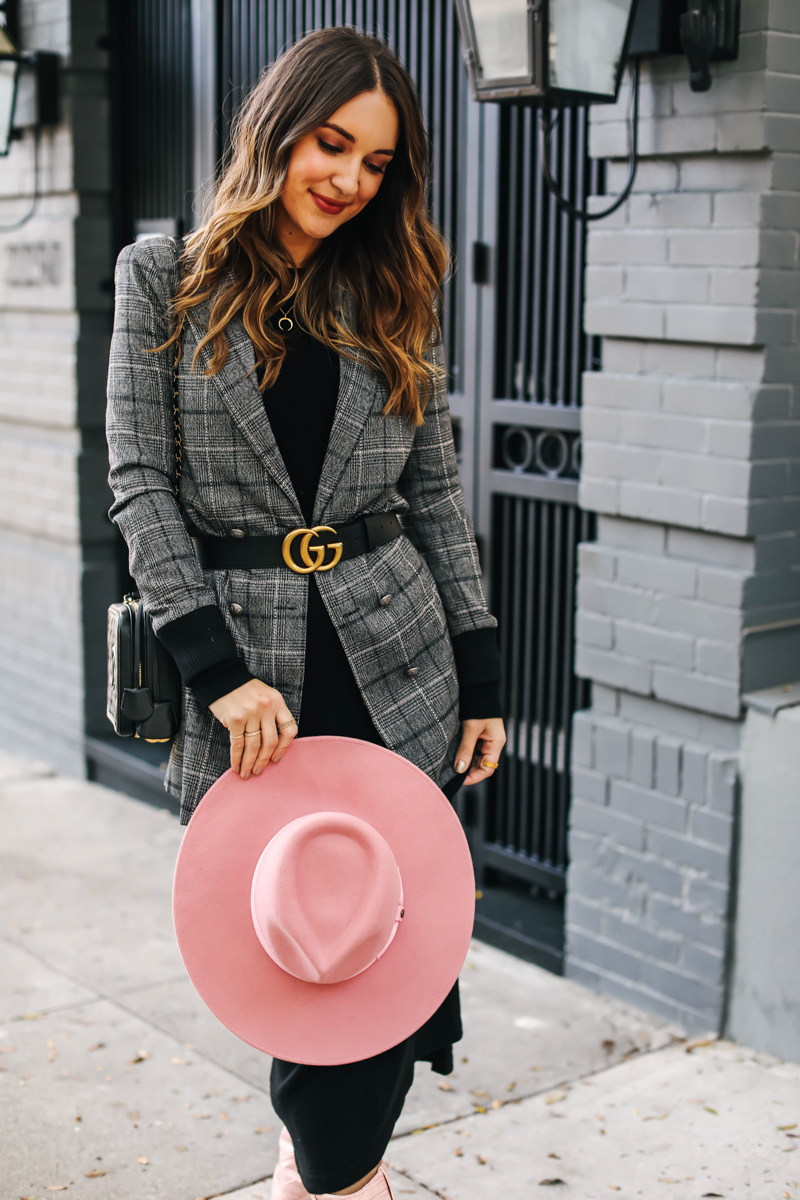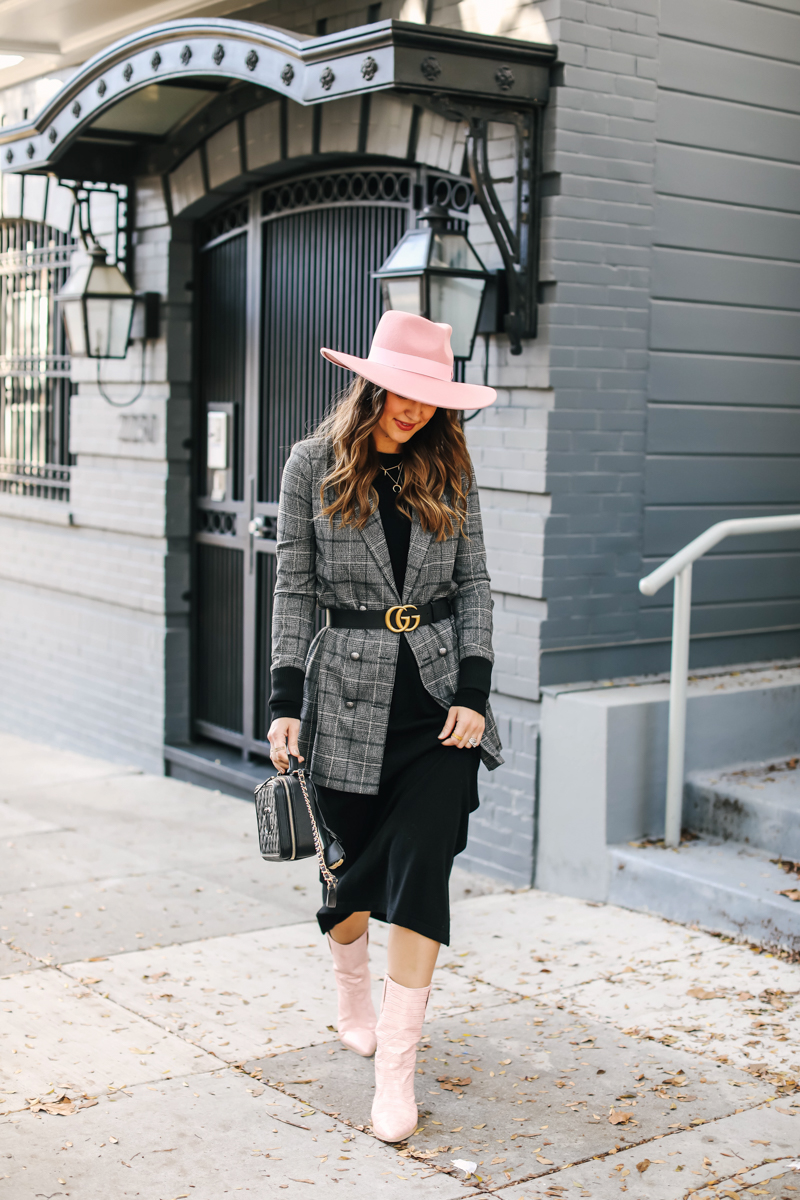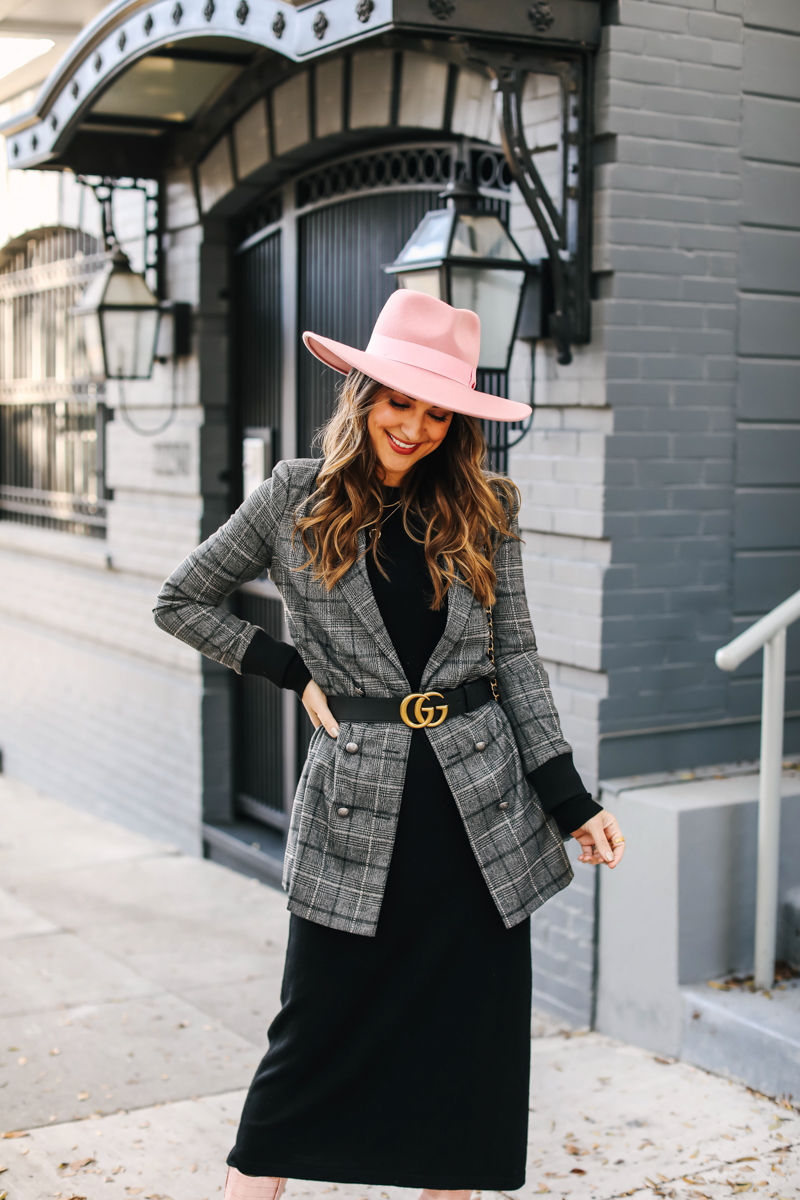 photos by Meg Stone
hat, love this one and this one | similar boots here and here, love these | dress (on sale – also styled here and here), also love this one  and this one, styles for less here (on sale) and here | blazer – runs small, I sized up | belt | bag, also love this look for less
Is there something in your closet that you LOVE but you're not actually wearing!? I want to hear what it is.  And let's fix that!  Pull that piece out, put it on your dresser and challenge yourself to find ways to make it work.
And while you're doing that, don't think twice about tossing something that doesn't bring you joy. This mentality really helps to make your closet an inspiring and positive place for you to walk into.  I'm all about that.
Thanks so much for reading and sharing – XO –