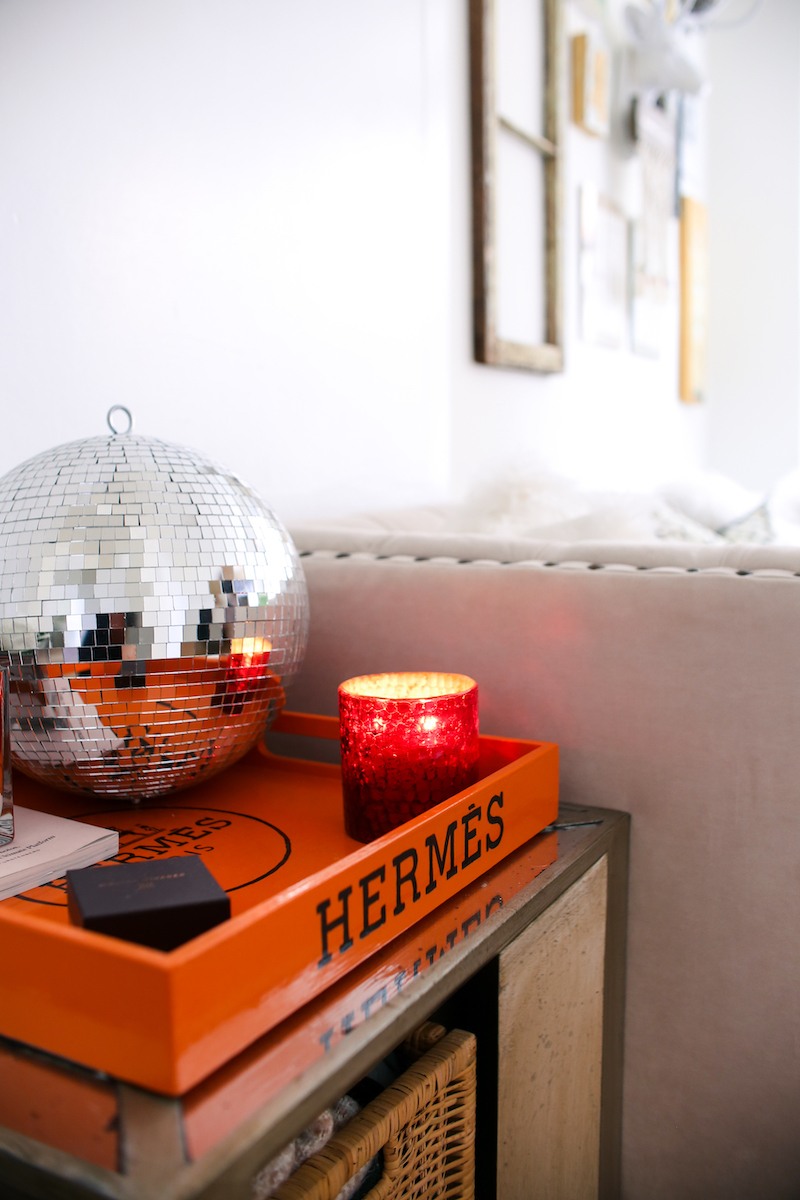 I've been going to therapy for the past few months, and while I'm fairly new to it… I've really had a great experience.  I shared on social media that I had chosen to venture into therapy, and since then I've gotten a lot of questions about how I found my therapist, what made me decide to go, what I thought about it, etc.
It definitely felt like a larger conversation, so I thought I would round up some of my most commonly asked questions surrounding it!
What made you decide to go?
I've lived in seven different cities in my life.  And four of those were since I've graduated college, so moving is nothing new to me.  That being said, I've never had such a tumultuous, inconvenient, frustrating yet extremely expensive move as this past one.  It rocked my world and took me completely by surprise.
I was definitely feeling blue and unlike my usual self, so I made sure I was taking care of myself. Eating right, exercising, making plans with people to get out of the apartment (when you work from home sometimes you'll realize you haven't done anything social in days).
I gave myself three months to attempt to turn things around on my own.  If I wasn't feeling better after three months I would pursue therapy. The months went by… and I felt the same.  I would still have emotional meltdowns which would occasionally trigger anxiety attacks, and it wasn't pretty.
Afterwards I felt embarrassed of my behavior. In my brain I knew this was a temporary situation and that a year from now everything would be different, but my emotions and my brain were not connecting.
So onto therapy we went.
How did you find your therapist?
I chose to go to the mental health division of my health insurance first.  From there I was provided a website where I could find options of counselors and therapists in my area.
I called six different people before I found someone who would take me.  Keep in mind each therapist I attempted to connect with had about 30 minutes of background work.  I would first research therapists near me that were walkable.  Then I would do additional research on their training, therapy styles, reviews, etc.  Then I would take the plunge and call.  The website would say the person was accepting new patients and then when I called, they would tell me that the website must not have been updated because they were full.  Or no one would answer or call me back.  It took several hours over many days, and it wasn't an easy search for me.
Honestly… I wasn't surprised as it felt perfectly appropriate and totally represented what the past six months of my life has been like… a time consuming struggle.
BUT on my sixth attempt I found someone who not only would accept my insurance but also was willing to accept a new patient, so we scheduled our first session and took it from there.  Hallelujah!
If you have recommendations from people in your city, definitely look into that route!
How much does it cost?
I've heard of therapy costing $150 per session and up.  It can definitely get pricey and fast.  I really wanted to find someone who would accept insurance and try that first, and thankfully my copay is only $35 a session.
What is it like?
I had no idea what to expect other than what I've heard from friends or seen in the movies. But when I walk into her office, I sit on a loveseat and she sits across from me in a chair.  There's a clock beside her so I can always see how much time we have left together.
One thing I have learned and my biggest piece of advice: use the time before your session to think about what you want to discuss and what you hope to gain from your session.
The first time I went, we did the whole introductory session, in which I was a total cliché and got teary, grabbing a tissue from the box placed next to the sofa.  I mean… what is happening.
The second session, I went in with nothing in mind specifically, and I felt like we shot the breeze the whole time.  On my walk home I realized that I was going to get the most out of our short time together if I went in with a few bullet point topics in mind.
Now when I visit her, I spend the 30 minutes before my appointment thinking about what I want to take away, and I walk in the door with themes in mind to discuss.
How long do appointments last?
My appointments last 40 minutes.
How often do you go?
I try to go every other week but sometimes I go less when I am traveling a lot.
And during those times I often think… I wish I had therapy this week!
Any tips for someone trying therapy for the first time?
I've always been interested in talking to someone, but I never felt a strong reason to go.  There wasn't something happening in my life that necessarily made me want to hash it out with an unbiased person like that.
I knew it was time when I moved to a new city that I didn't really jive with and was feeling overwhelmed, disappointed, frustrated and sad that these feelings were being projected onto Christian.  He is following his dreams and passion and is doing his best to work hard to provide a great life for us.  When I left my corporate job to pursue this blog, he was the one who pushed me to do it and supported me the entire way.  Now that it's his turn to be supported, how am I doing that for him if I'm having these uncontrollable meltdowns?  That's not the kind of person or partner I want to be.
I needed to discuss all of these feeling with someone who could help me seek healthier, logical and calm ways to react to my frustrations, so that I can be a balanced, happy and supportive wife to the man who has been by my side for the past 11 years.
SO, all of this to say, know why you want to go and what you want to get out of it.  I am not ashamed to be in therapy and I am happy to share my journey if it helps someone else gain the courage to look for help.  It's there for you, and no one should feel guilty or embarrassed to seek it.
I actually love to be in conversation with someone and be all, "try not to worry about things you can't control, it will take away from what could be a really special and memorable experience… or at least, that's what my therapist would say."  I don't feel the need to keep it a "secret" that I'm talking to someone.
I think I'll be the kind of person who will always be in and out of sessions when big life changes happen.  I actually strongly dislike change, so I think God has really be challenging me by constantly shaking me up and moving us around, forcing constant change.  I can't wait for the day we commit to a location and have more stability.  And I'm a-ok with seeking guidance from licensed professionals along my journey.
If you have any questions that I didn't answer, please let me know in the comments!  I'm happy to help in any way I can. Thank you so much for reading and sharing – XO –