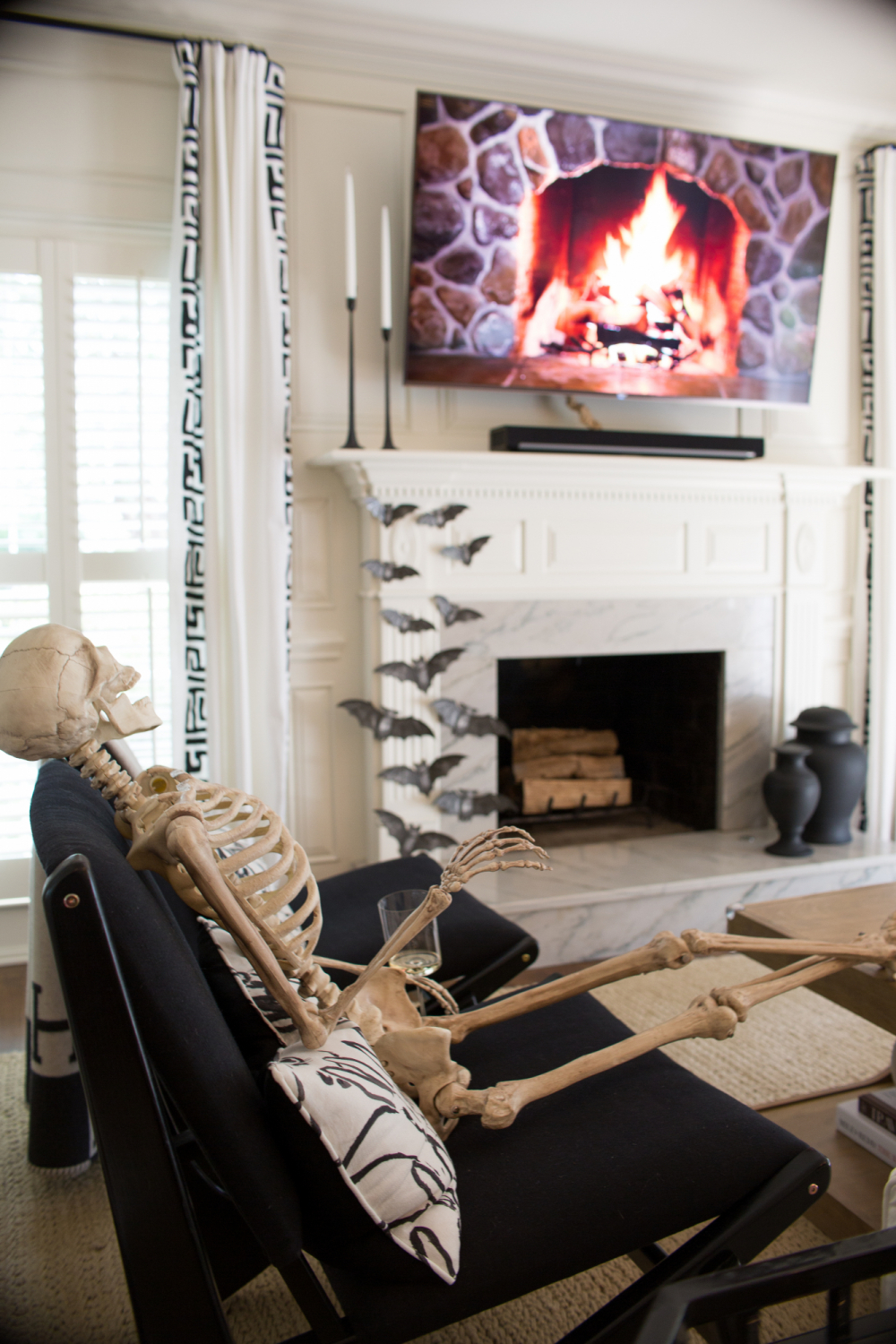 – really taking Halloween seriously this year (skeleton | bats – too soon? | room details) –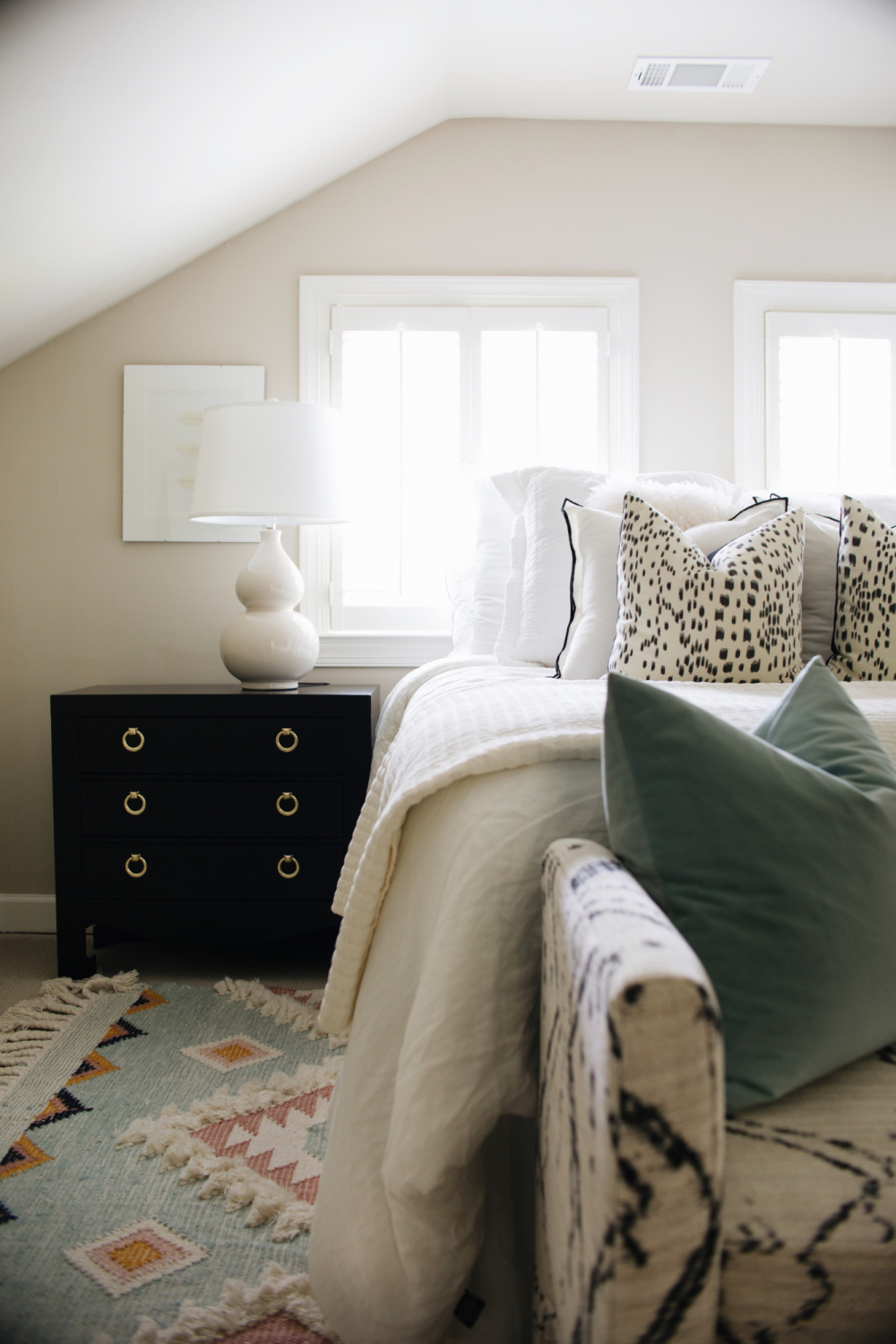 – splurging on black side tables for a guest bedroom that will eventually be Hudson's room (lamps available here). still not complete but getting there! –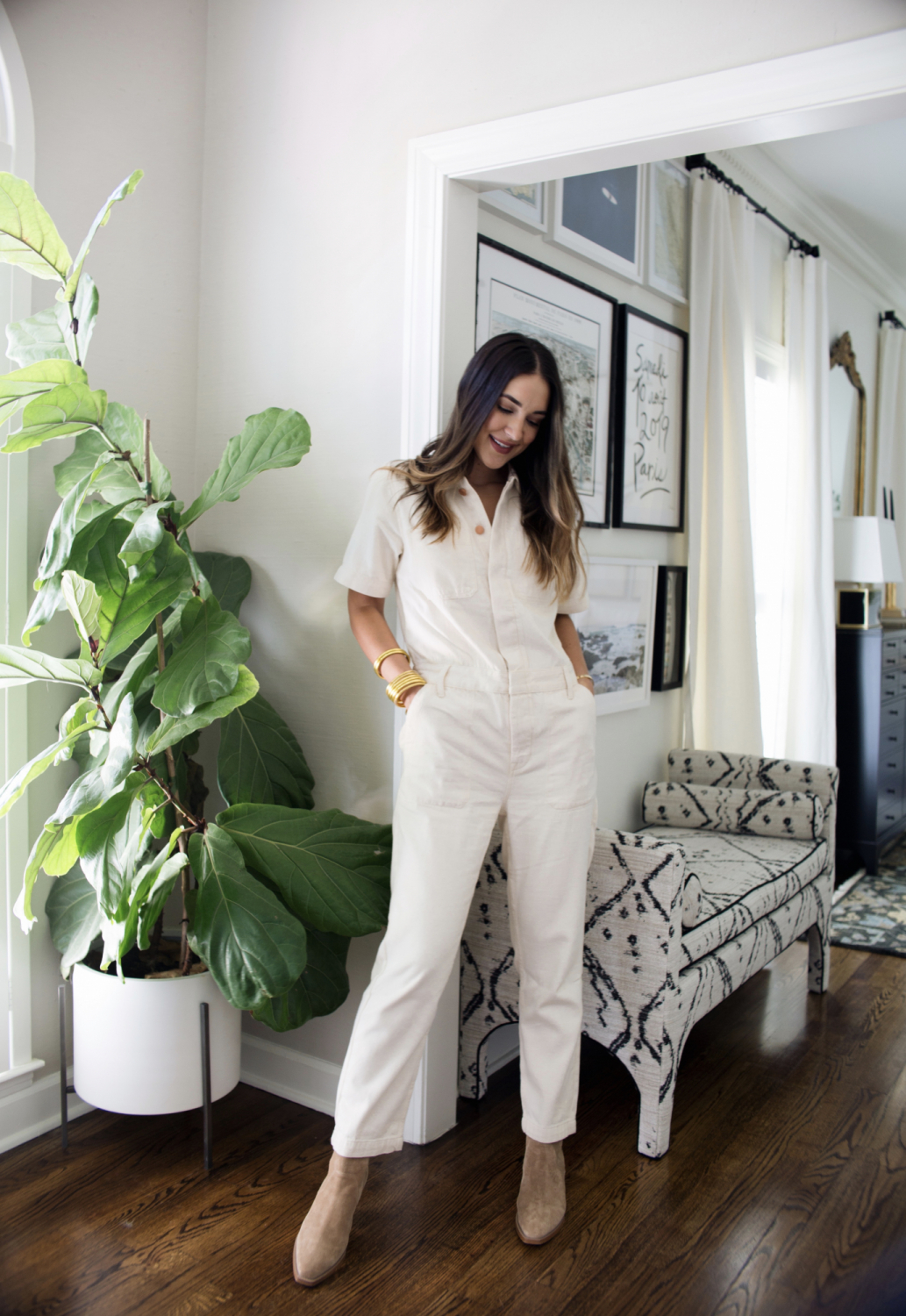 – a coverall I am seriously digging (boots) –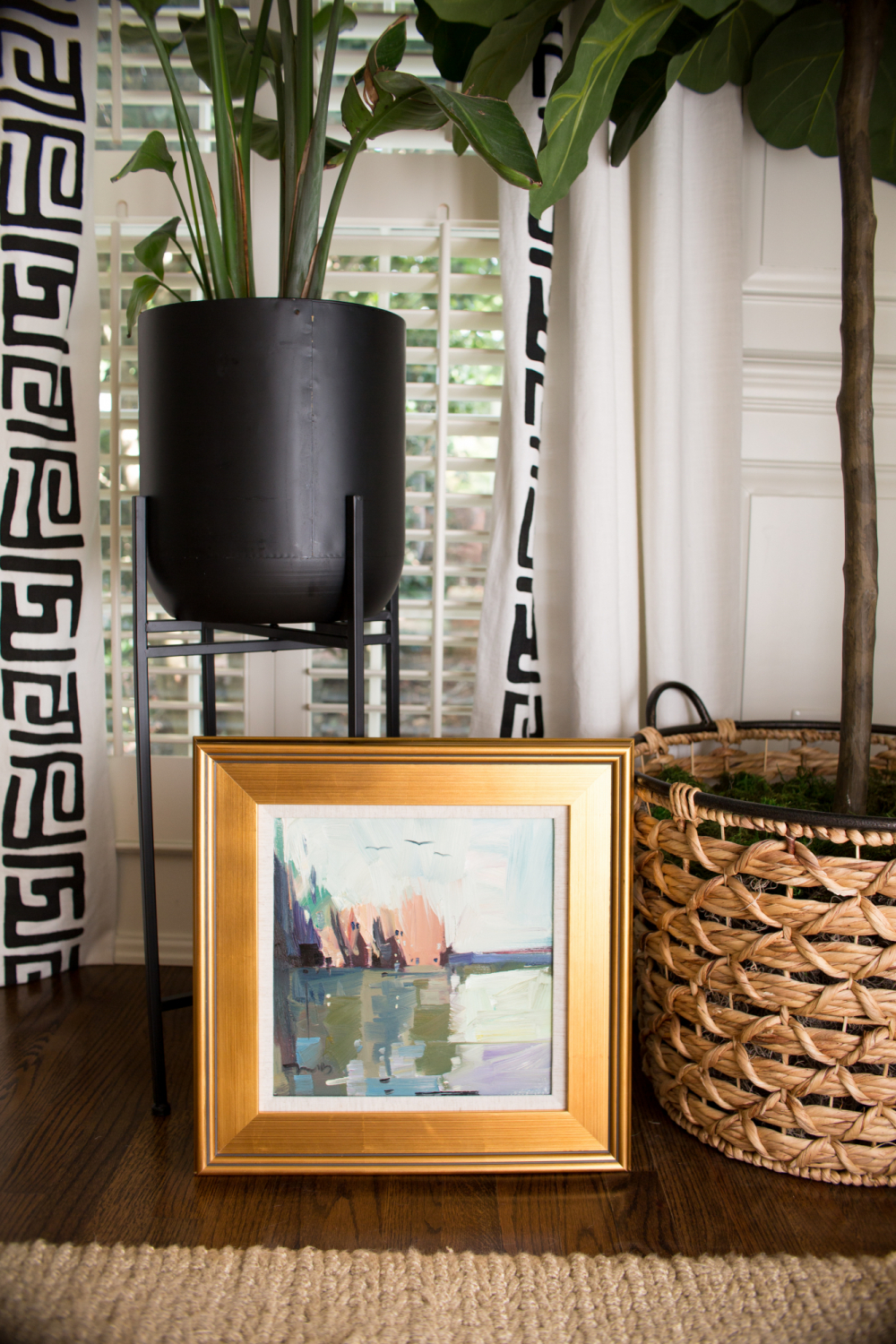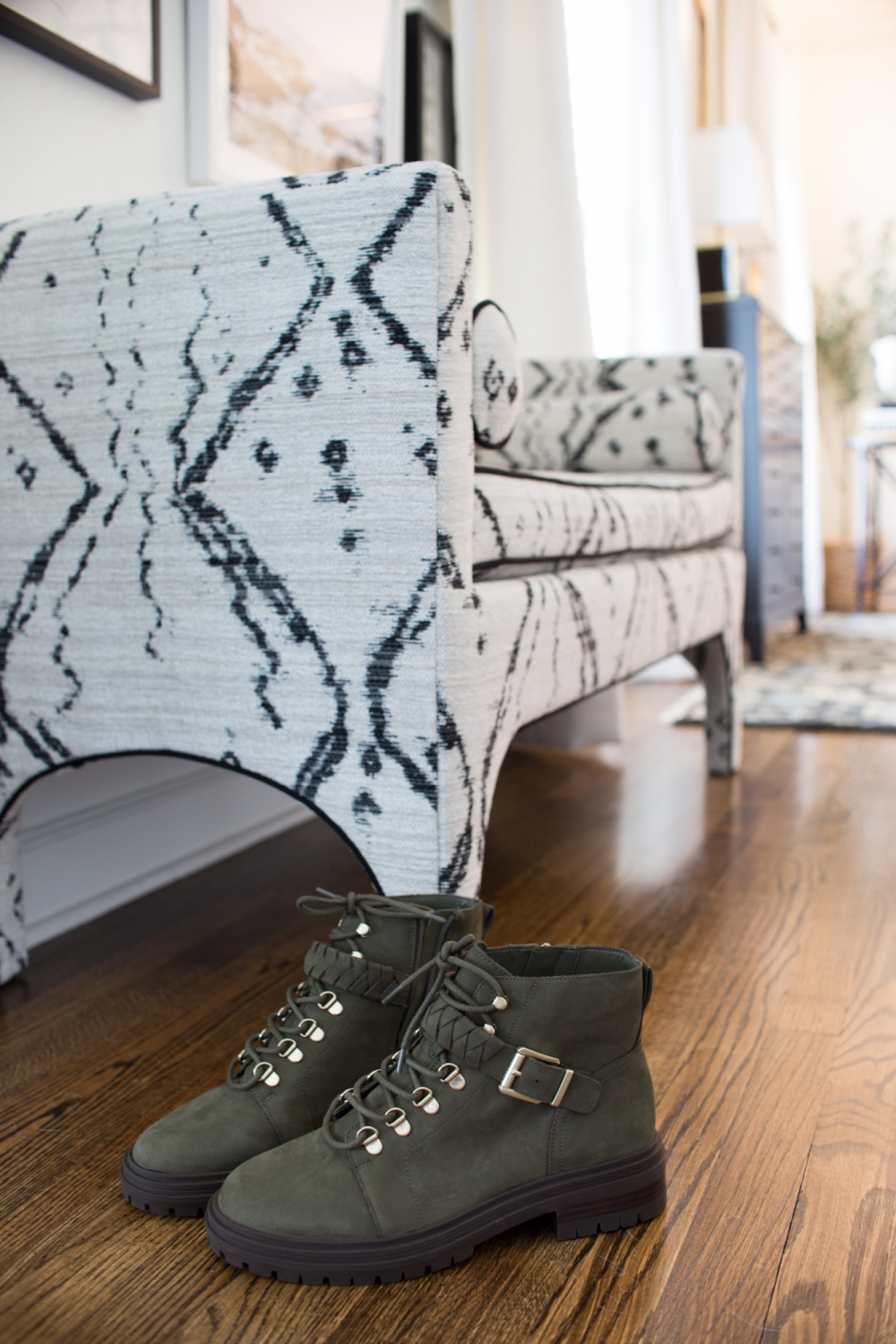 – very cool boots that I can't wait to style –
The first Friday in October!  I don't know about you guys, but each time we hit a new month I have this interesting flashback of 2020 since March.  Who could have thought this is where we would be in the fall?  Very, very interesting.
On one hand, it makes me really sad that Hudson's entire life so far has been about keeping him hidden or "trapped" from the outside world.  He has only been to a restaurant three times in his 10 months of life.  He's been to the grocery with me one time.  Sometimes I think about how much he would love riding around in the grocery cart, looking around, seeing the smiles of strangers.  And when I think about it, it definitely makes me a little sad.
But I know keeping his exposure to the outside world (other than the few people he sees regularly) is what's best for him.  I also know I'm lucky that he won't remember this year and I don't have to try to explain to him why he can't see his friends or why he has to participate in virtual schooling.  We each have our struggles with this year regardless of your children's age or if you even have children at all.  I hope our next experience with a baby will be different, but until then I'm just trying to enjoy hogging this little guy to myself.
I shared on Wednesday that I had already put out some spooky decorations to get festive at home.  It's been really fun to look for decorations this year, as last year we were still painting the exterior, changing up different things in the front and backyard and furnishing the interior.  Even though we are seven weeks into our bathroom renovation which puts our bedroom and breakfast room in disarray (so they can load in supplies)… we're still ahead of where we were this time last year.
I'll be honest, I had no idea that a bathroom remodel, which is on one end of our home, would affect nearly the entire house.  Alas, I'm reminded why people try to renovate things before they move in if they can.  We didn't have that luxury this time, but I am sure to remember this if there is a next time!
Are you decorating for Halloween this year?  Or doing any renovations in 2020?  My contractor tells us that he has such a busy calendar.  I think people are spending so much time at home they're seeing all the things they want to change!
Thanks so much for reading and sharing – XO –