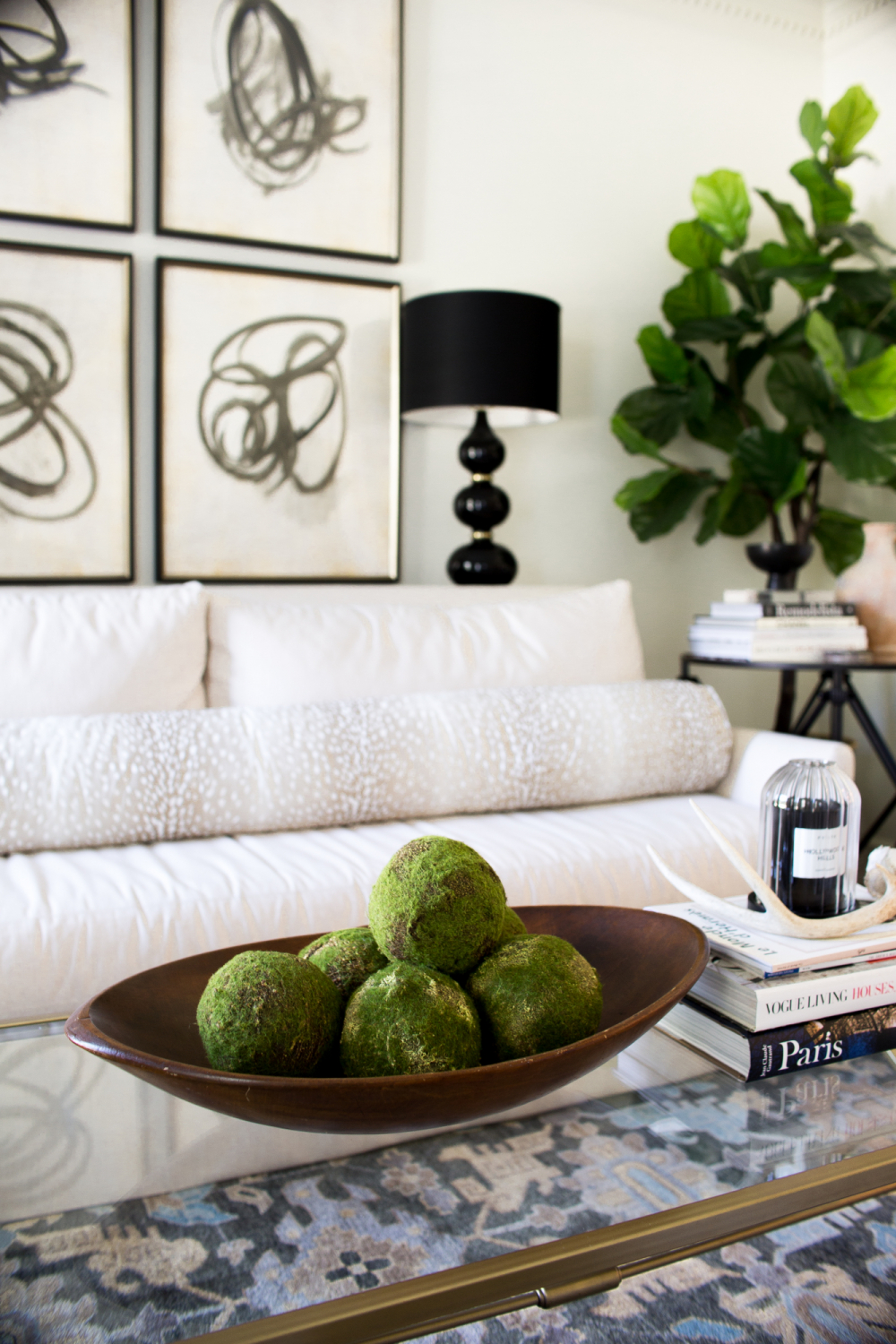 – bringing some of my great grandmother's wooden bowls from Texas into our home –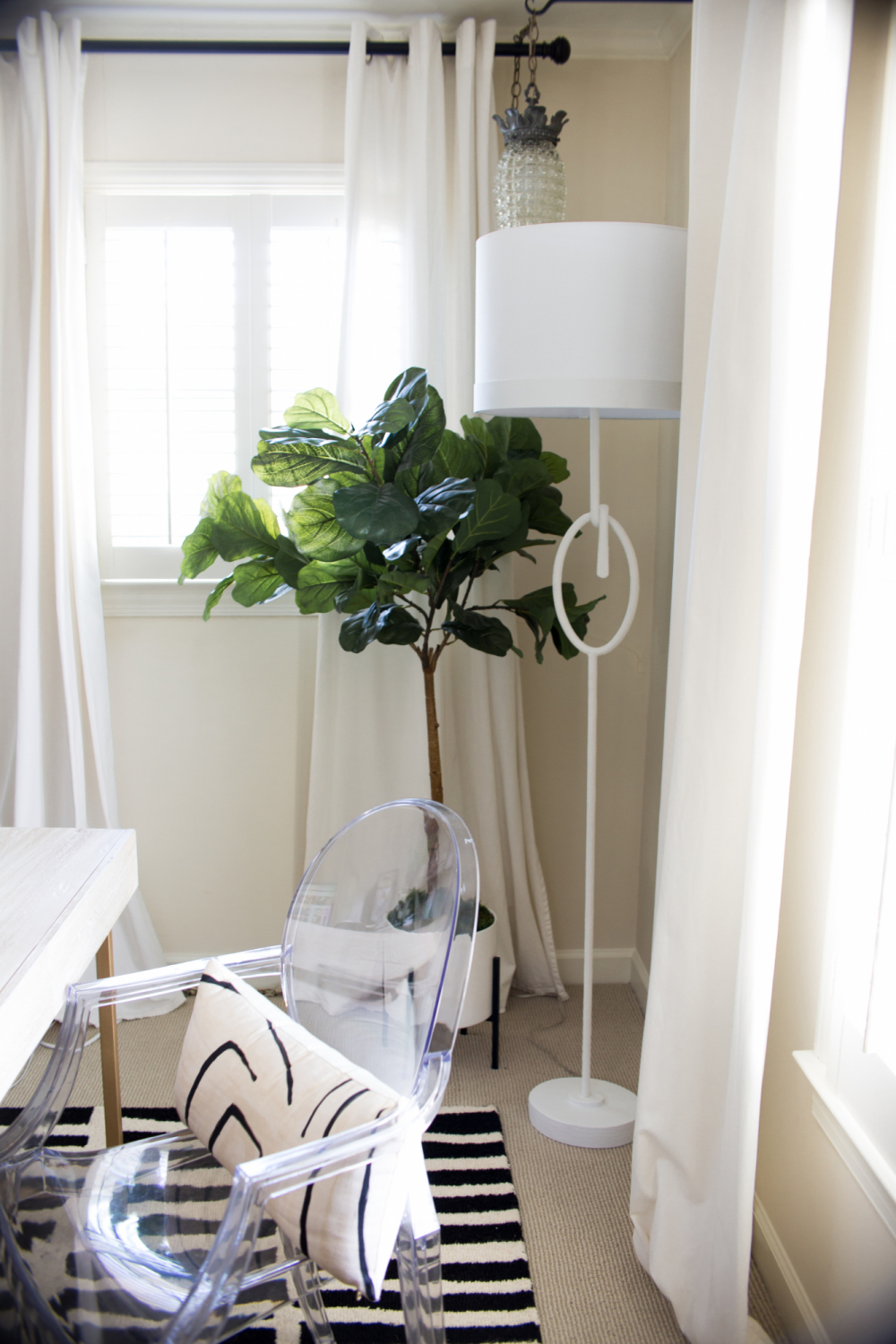 – the most gorgeous floor lamp from Stevie Collective –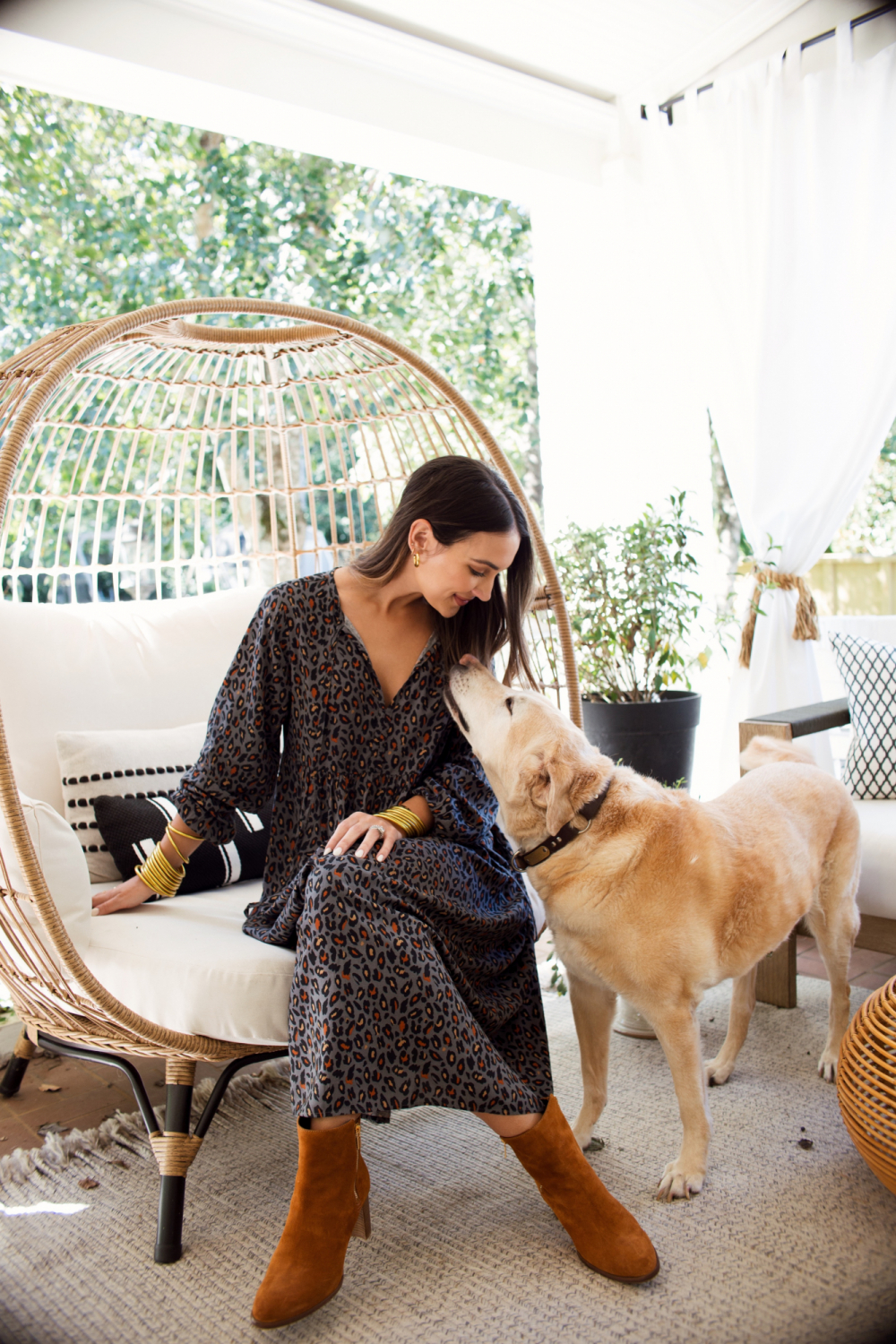 – always finding time for Bailey girl, wearing Grace Atwood's dress and Sarah Flint booties –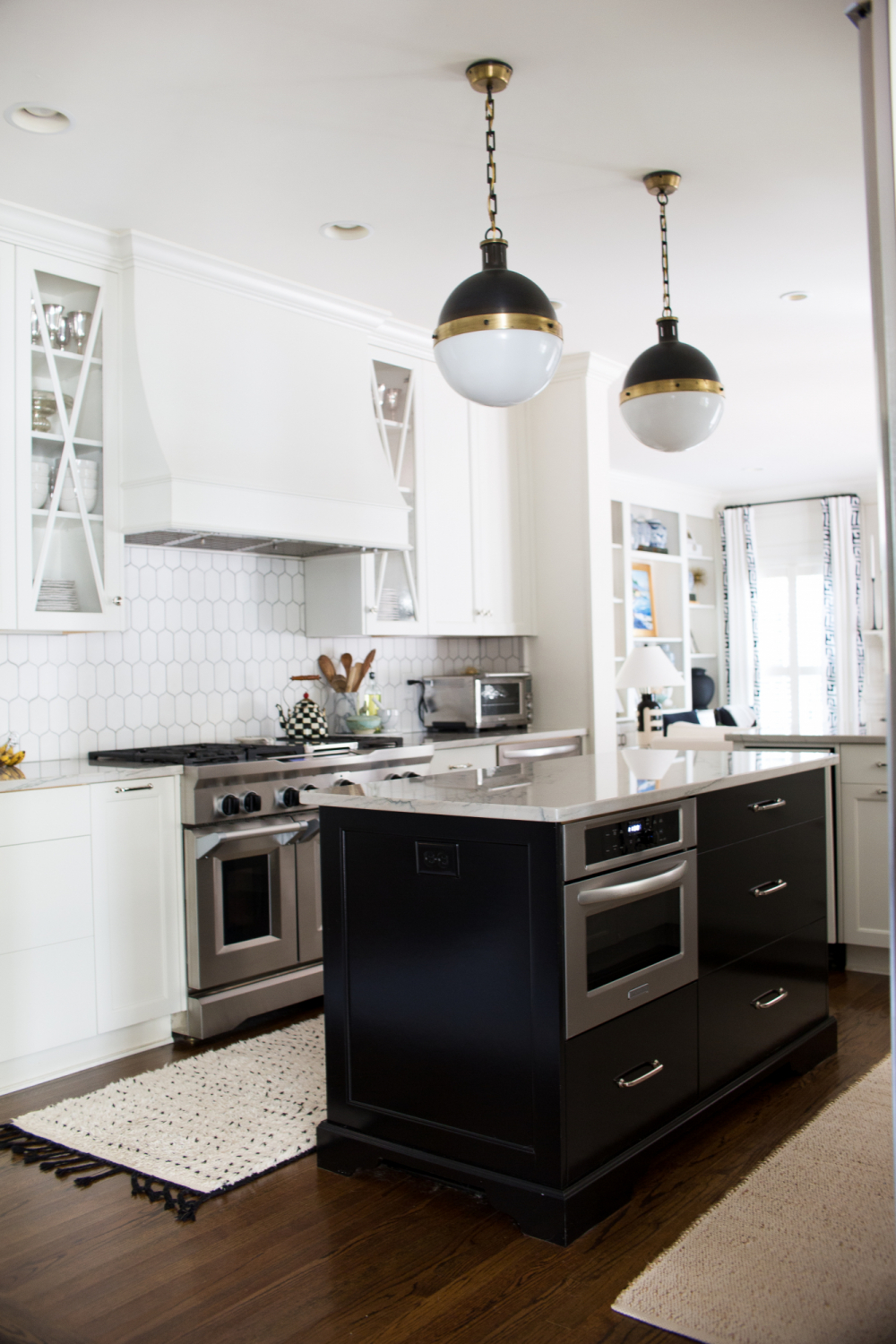 – painting our kitchen island Sherwin-Williams Tricorn Black –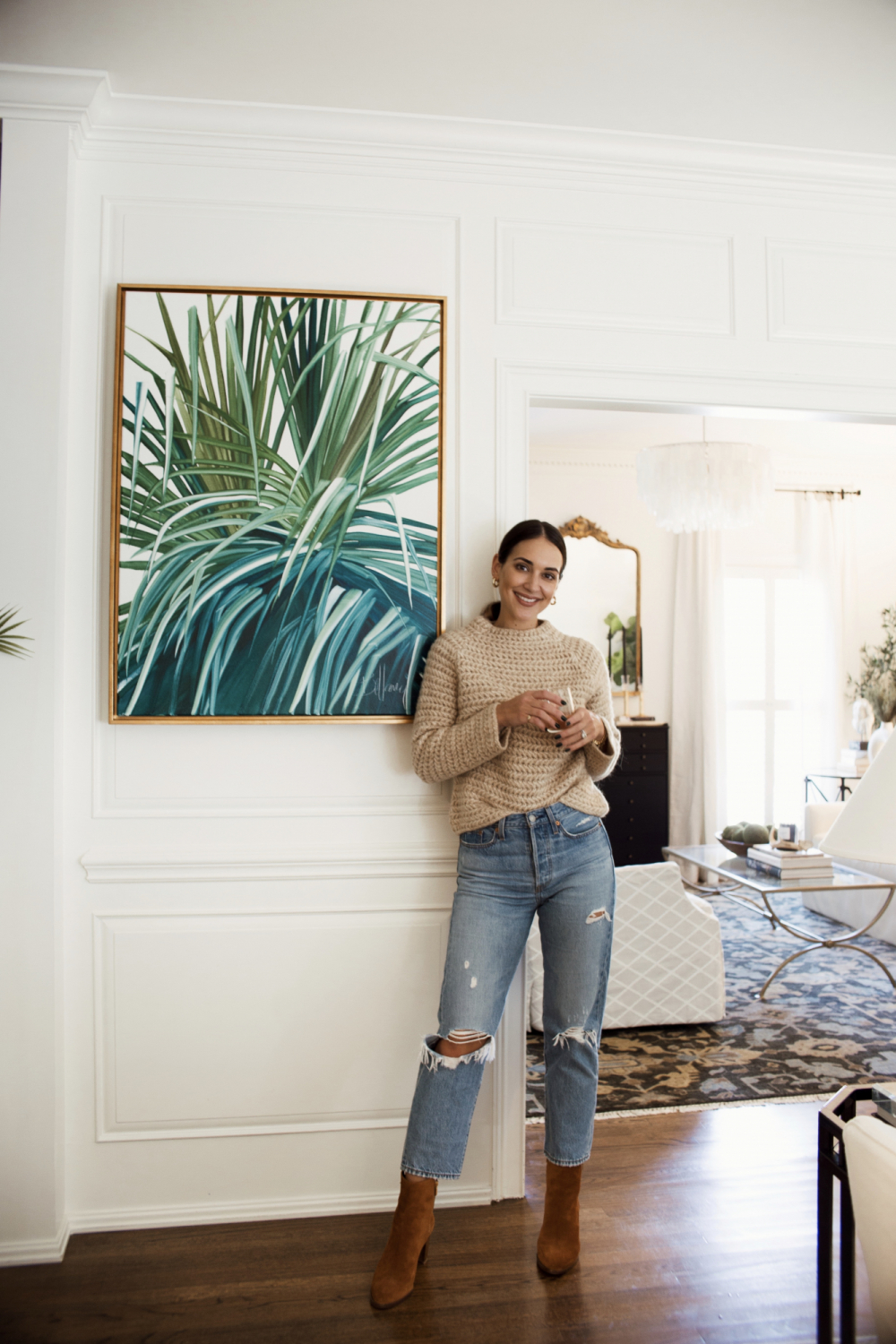 – adding this new piece of stunning art to our home from Bellamy Murphy –
It's Friday!!  Like most weeks, this week seemed to breeze by, but in a much happier way than it has been lately.  It was our first full week living back downstairs in our bedroom and using our newly renovated bathroom (!!).
I know it may sound silly, but wow.  WOW!  I recently told Christian that I knew this bathroom remodel would be a quality of life upgrade but it is honestly even more impactful than I realized it would be.  And he agreed.  I don't know how to even properly explain it, but not only do I love being back in our bedroom, I also just can't believe we have this new bathroom that makes me feel like I'm at a fancy hotel.
This is our first year of home ownership.  Other than having the exterior of our home painted last year, we've never done any kind of major project like this.  We are renovation novices, and it was a labor of love, blood, sweat (no tears, thankfully!) – as most renovations are.  Now we are actually able to enjoy it, and I will accept the victory.  I'll be sharing a before and after once we have all the small finishing touches complete!
This week was what I call the calm before the storm.  A slower work week before things kick into high gear next week.  So I took advantage of the time and soaked up some extra snuggles with Hudson.  Took an hour long bath with a margarita and spent more time playing peek-a-boo and less time on email.  And it was really, really sweet.
This weekend I have some projects to work on and I'm hoping to catch Chelsea Handler's new stand up on HBO Max.  I'm hoping Christian will take over some of the cooking… even if it means takeout!  Have you watched anything wonderful lately?
Thank you so much for reading!  XO –